Mob Mentality is a side mission available in Neon of Volii Alpha in Starfield.
Your objective is to deal with Headlock who belongs to Seokguh.
Here's a walkthrough and guide of Mob Mentality in Starfield.
To begin the mission, talk to Tevin who sells decorations in The Emporium in Neon.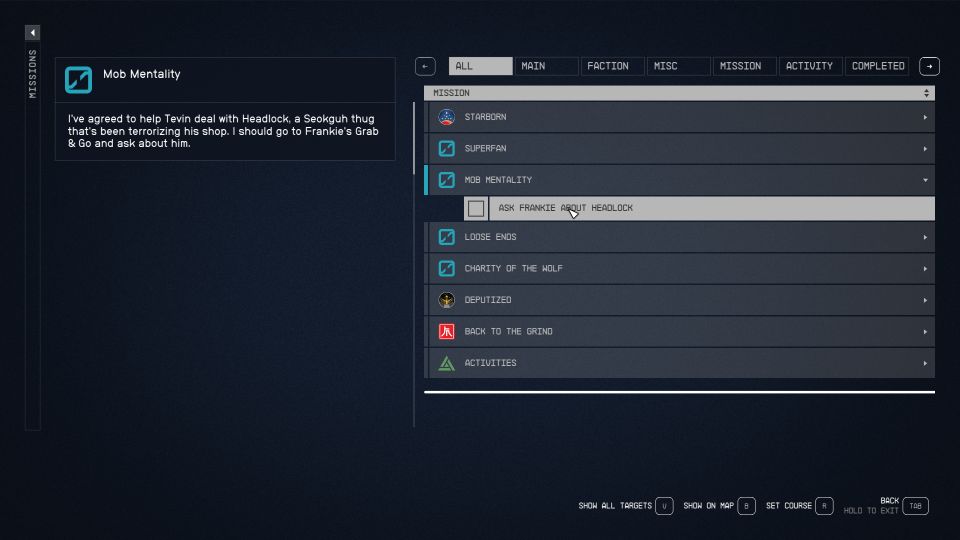 Ask Frankie about Headlock
First of all, head to the Ebbside to find Frankie.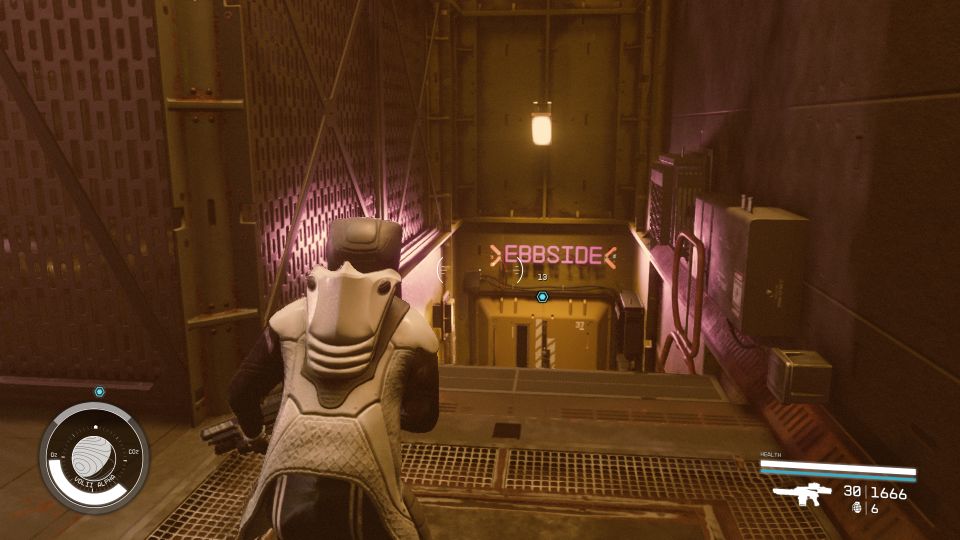 You'll find Frankie in her shop.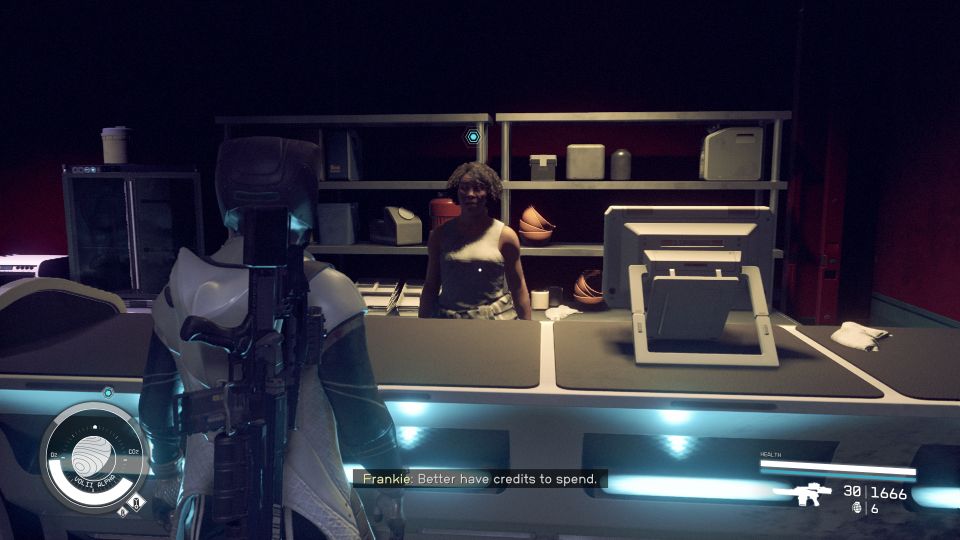 You can either pay 500 credits or persuade her to know where Headlock is.
I chose the last option which was a [+4].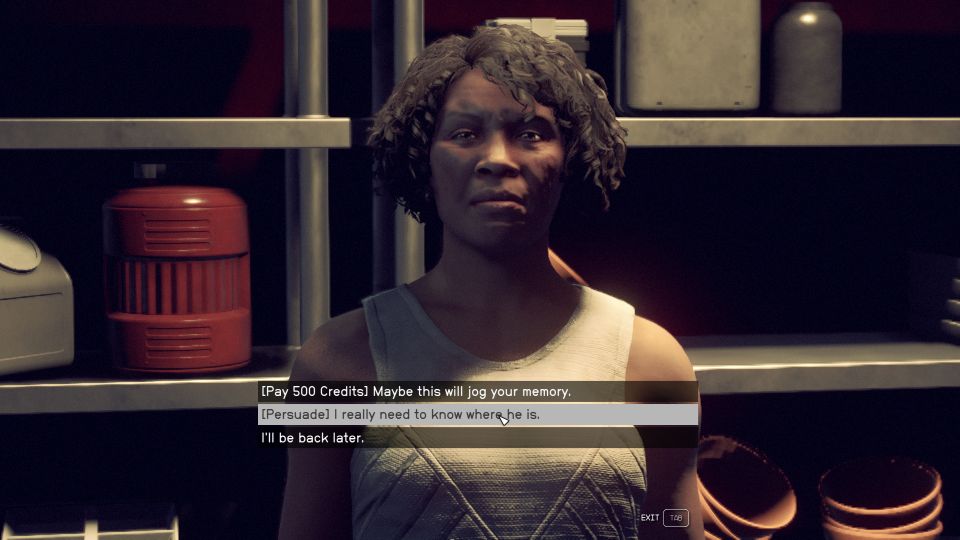 Find Headlock
Head to the other end of the Ebbside to find Headlock. He's in Warehouse 04.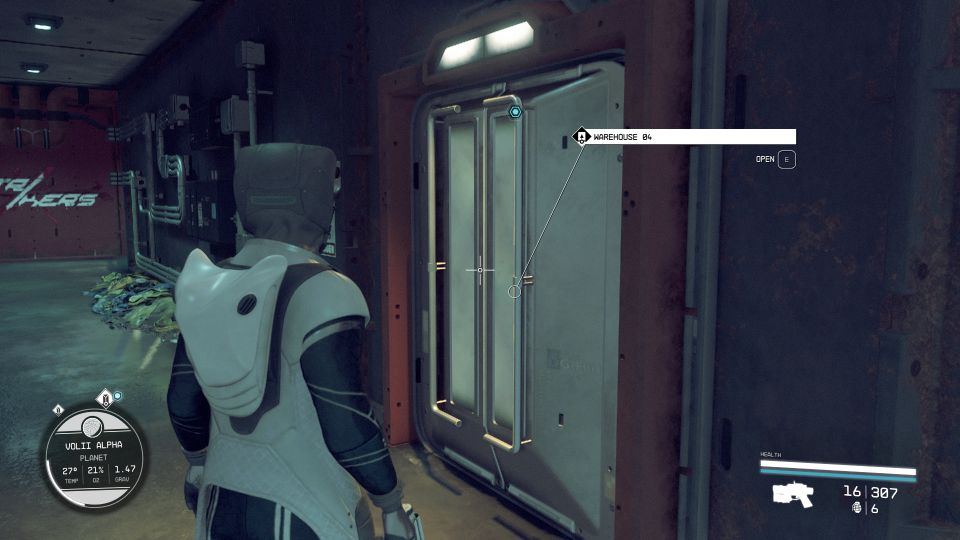 Talk to Headlock.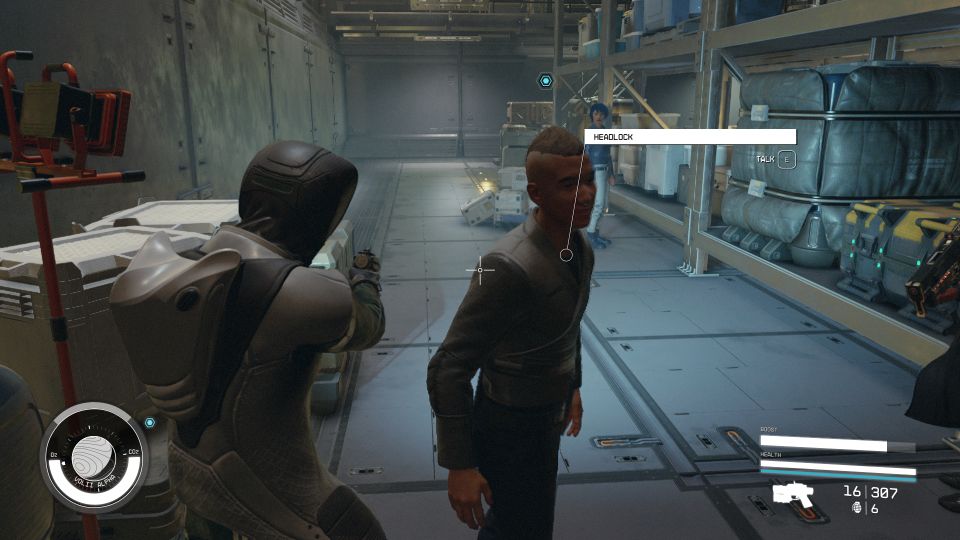 You can either choose to persuade him or attack him.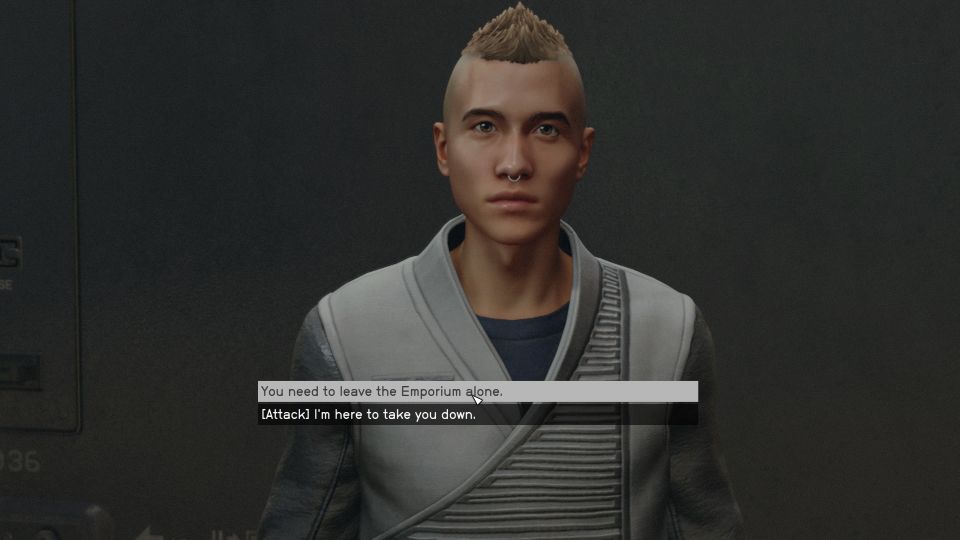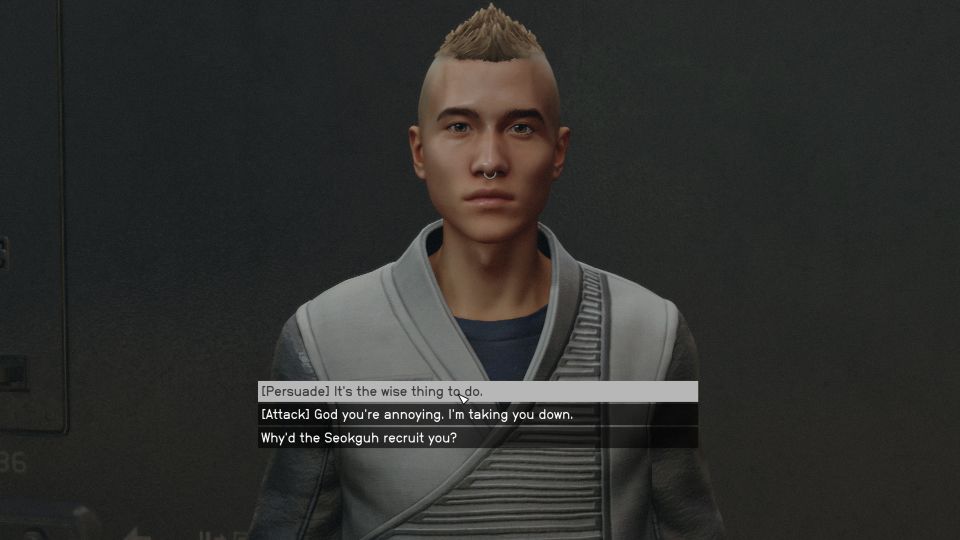 I chose the following dialogues:
[+3] Security will eventually have to get involved, and they won't go easy on you.
[+1] This behavior doesn't benefit you at all. It's only making your life more difficult.
A high persuasion skill level will help.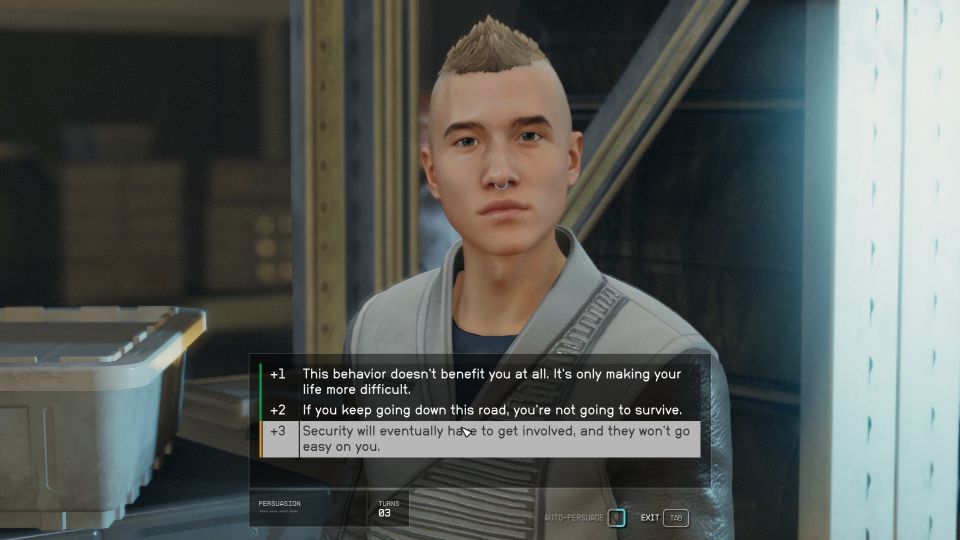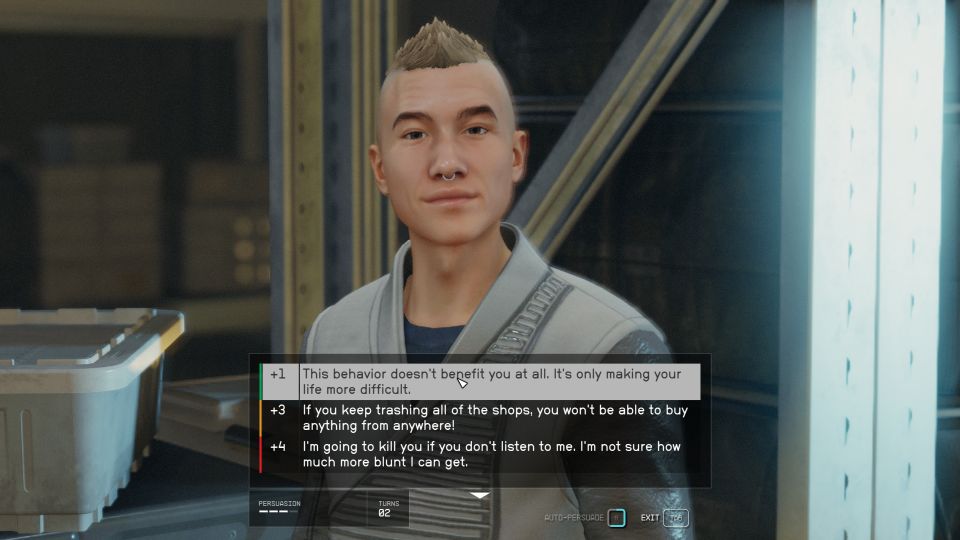 If you fail to persuade, you'll likely need to kill him and the gang.
Return to Tevin
Go back to Tevin to complete the mission. You may earn 3000 credits.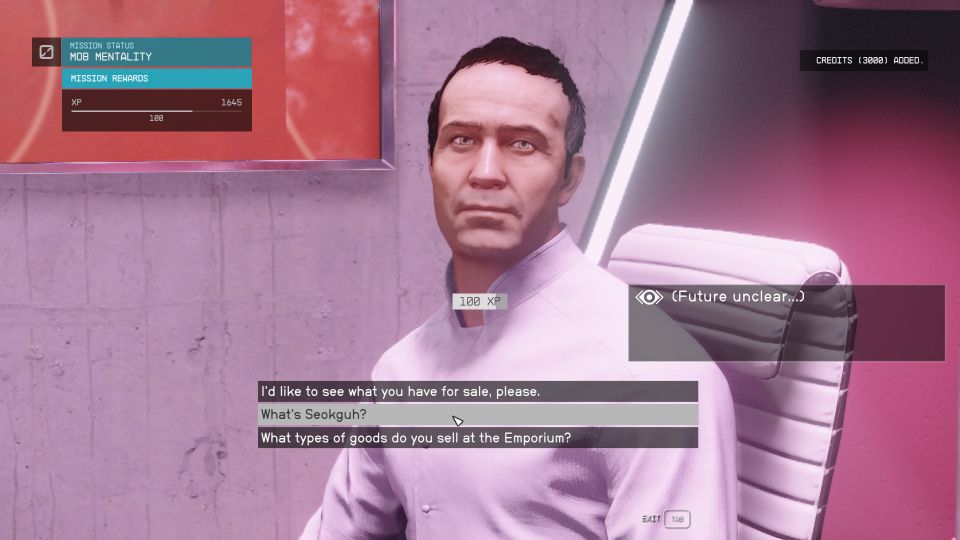 ---
Related posts:
Starfield: Bare Metal Mission Walkthrough & Guide