Bare Metal is a side mission available in Neon in Starfield.
Your objective is to either speak to Warlord or kill him.
Here's a walkthrough and guide of Bare Metal in Starfield.
To begin the mission, talk to Frank Renick who runs the store Neon Tactical in Neon Core.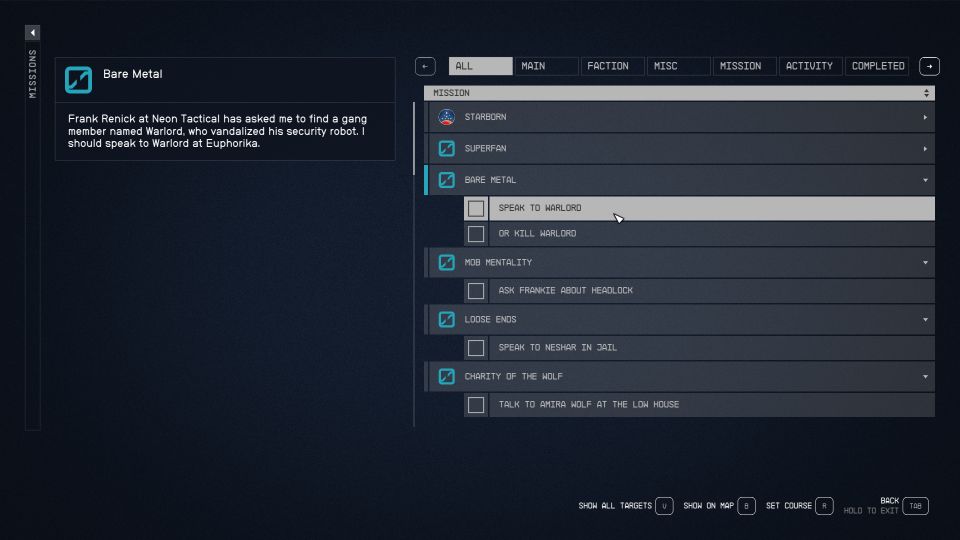 Speak to Warlord or Kill Warlord
To find Warlord, go to the Ebbside from Neon Core.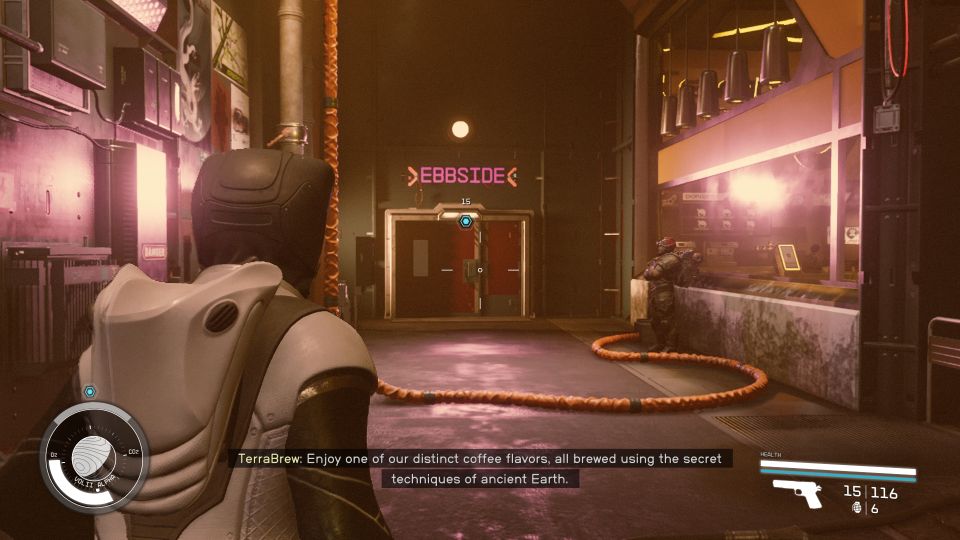 Enter the Euphorika bar.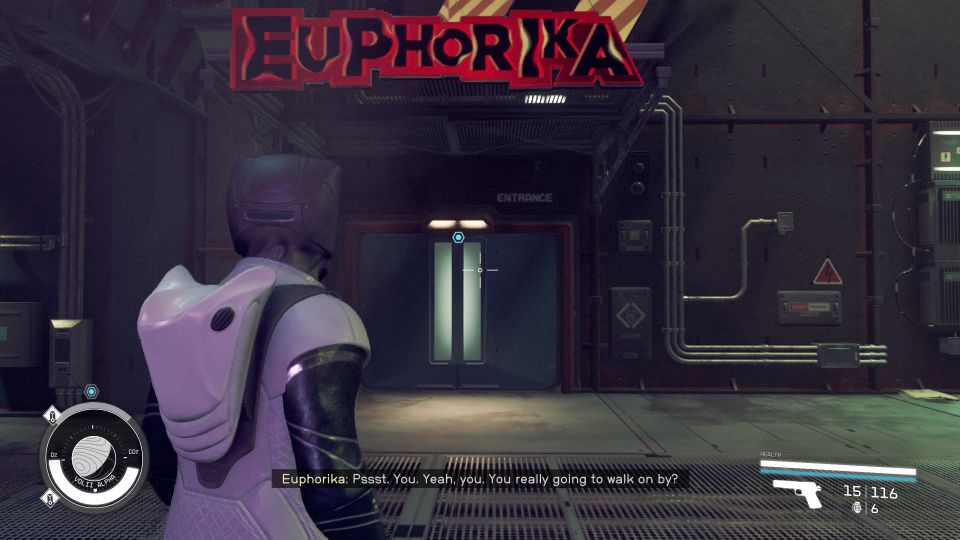 You can either choose to talk to him or kill him. I chose to speak with him instead.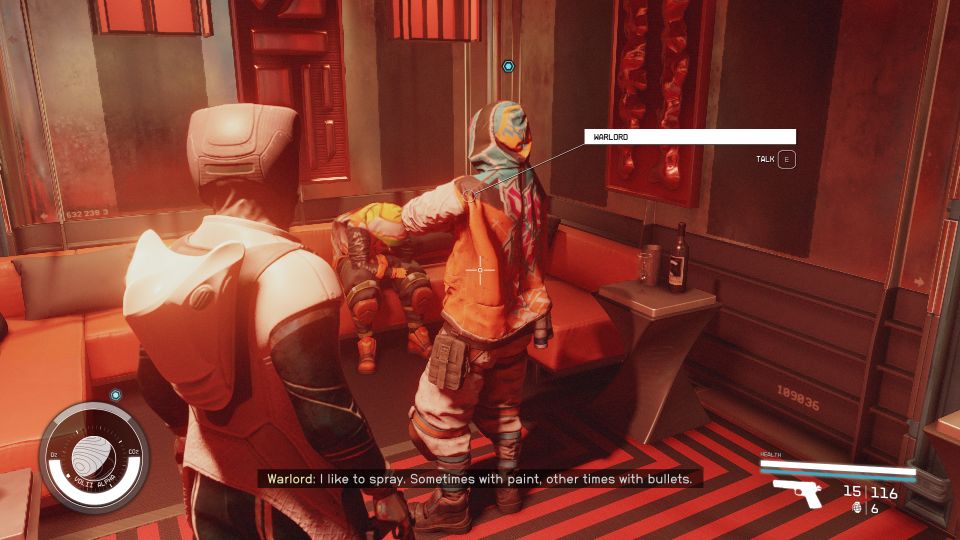 During the dialogue, you can choose to persuade him to pay for the damages or attack him. With a high enough persuasion level, it should be fine. I chose the [+4] options back to back to get 8 points. Probably if you had failed to persuade you may need to end him.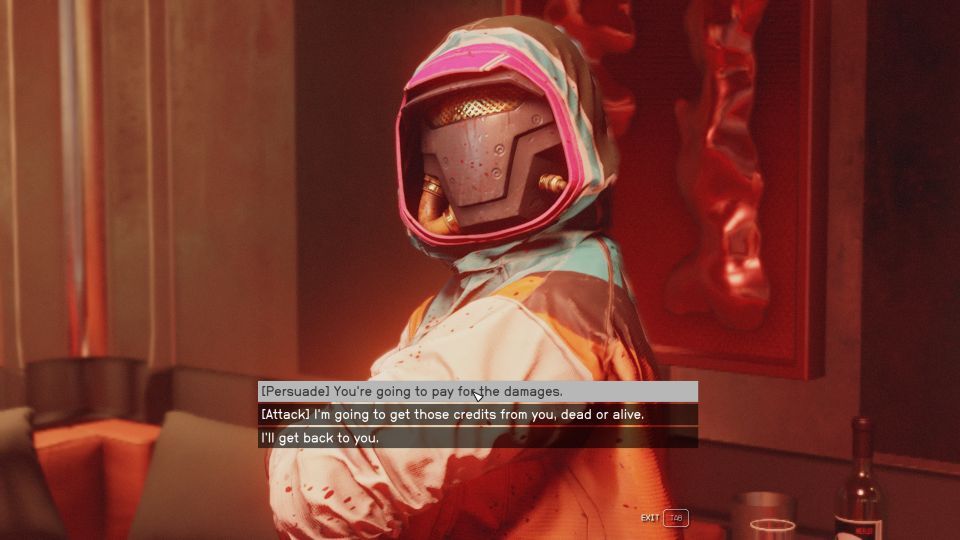 Return to Frank Renick
Go back to Frank Renick to complete the mission. You may earn 3300 credits.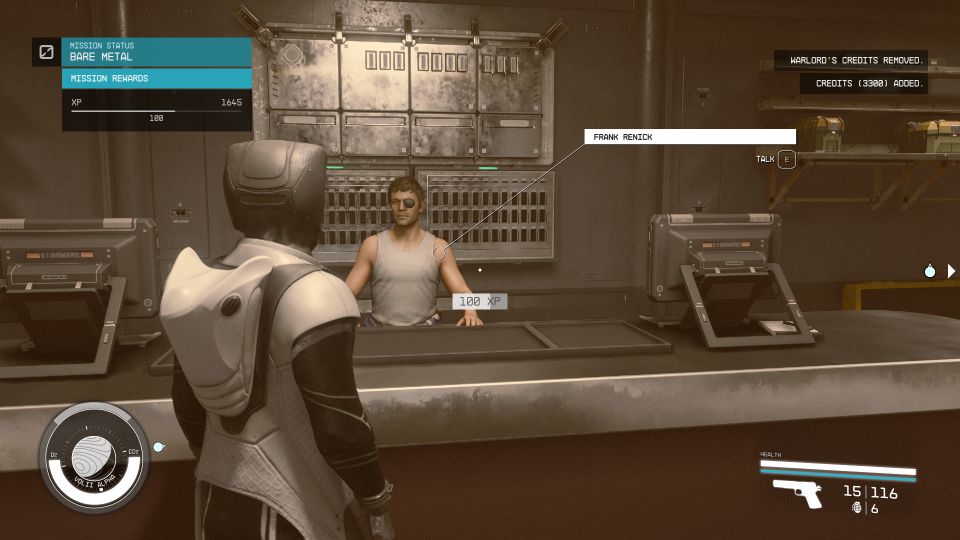 ---
Related posts:
Starfield: Relief Run Walkthrough & Guide