Last Will and Testament is a side mission available in the city of Neon, Cheyenne in Starfield.
Your objective is to help Mayor Cartwright find the last will of Sahar Hasanov.
Here's a walkthrough and guide of Last Will and Testament in Starfield.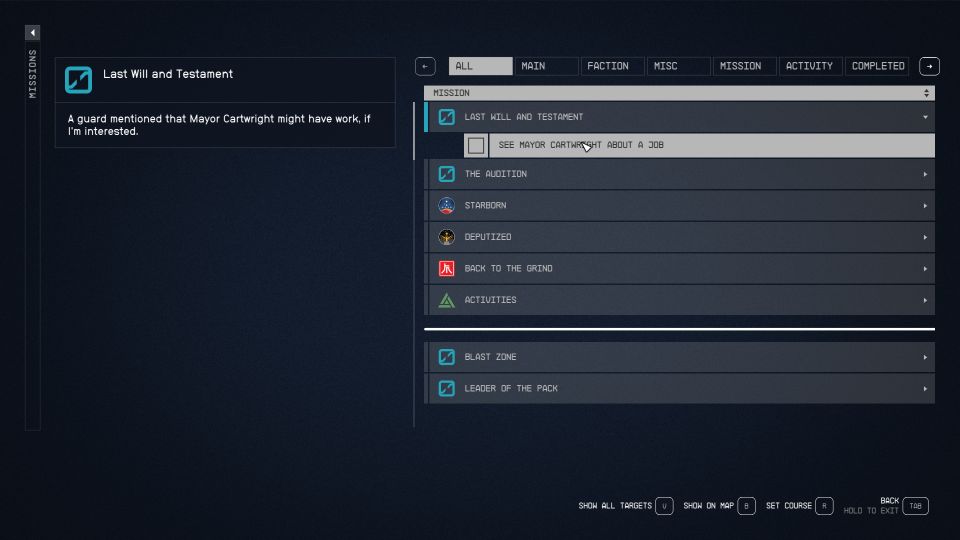 To begin the mission, talk to Mayor Cartwright in Akila City.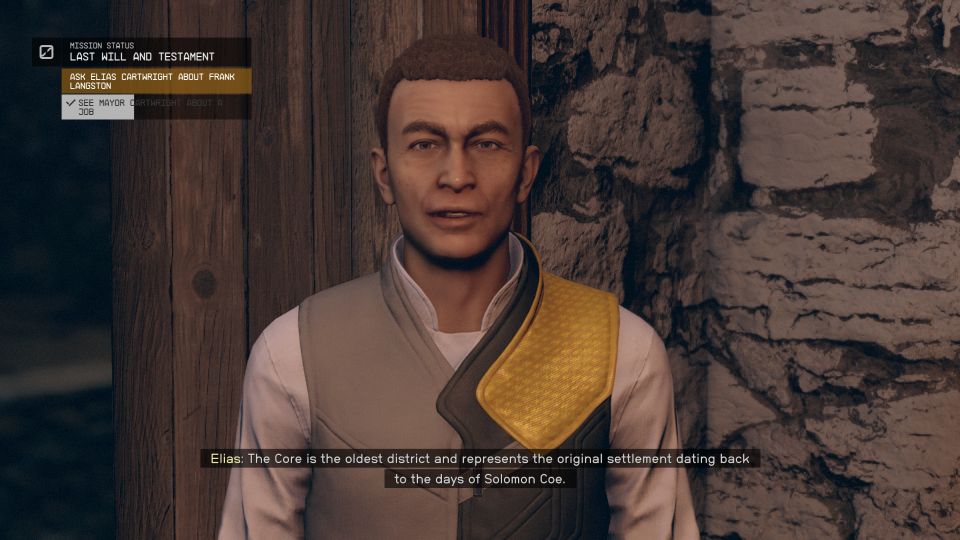 Get Sahar Hasanov's will
Next, travel to Sahar's Farm which is on Akila as well. You can fast travel there.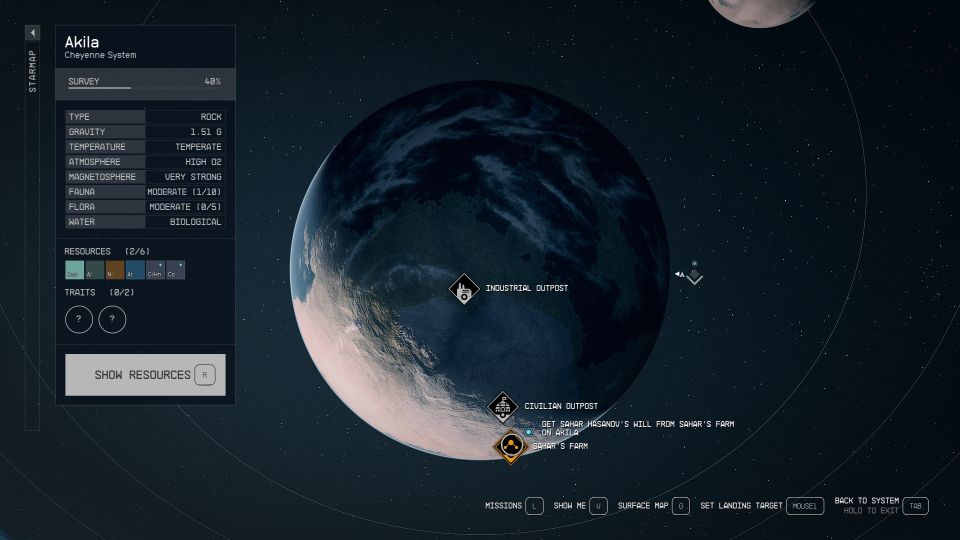 When you arrive, you may find a few Ashtas. Kill them if you want to.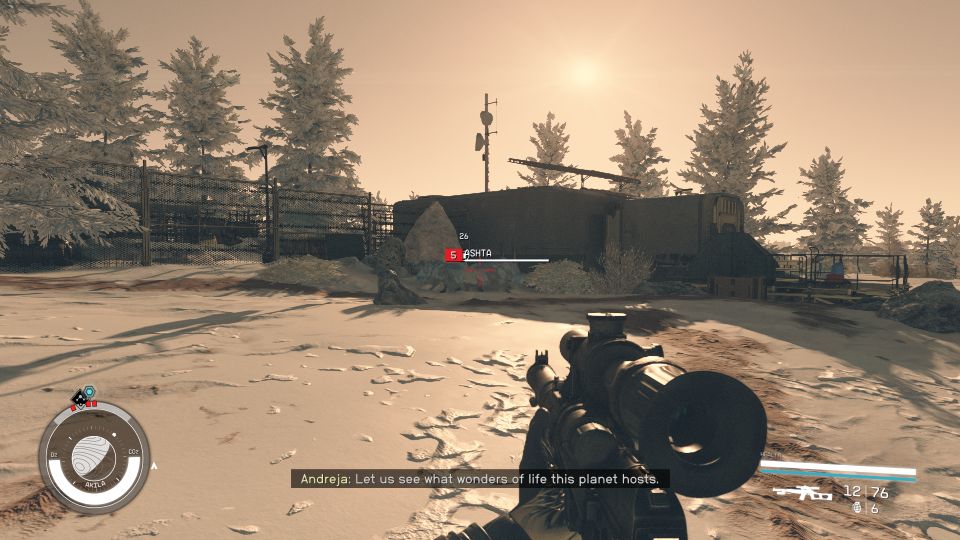 Enter the building.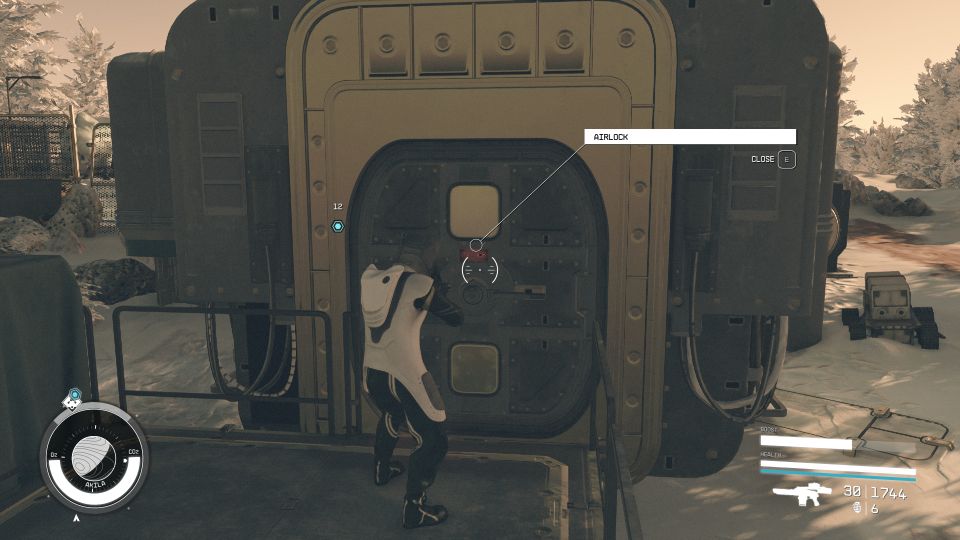 Inside the storage box, you'll find Sahar Hasanov's will alongside some stuff.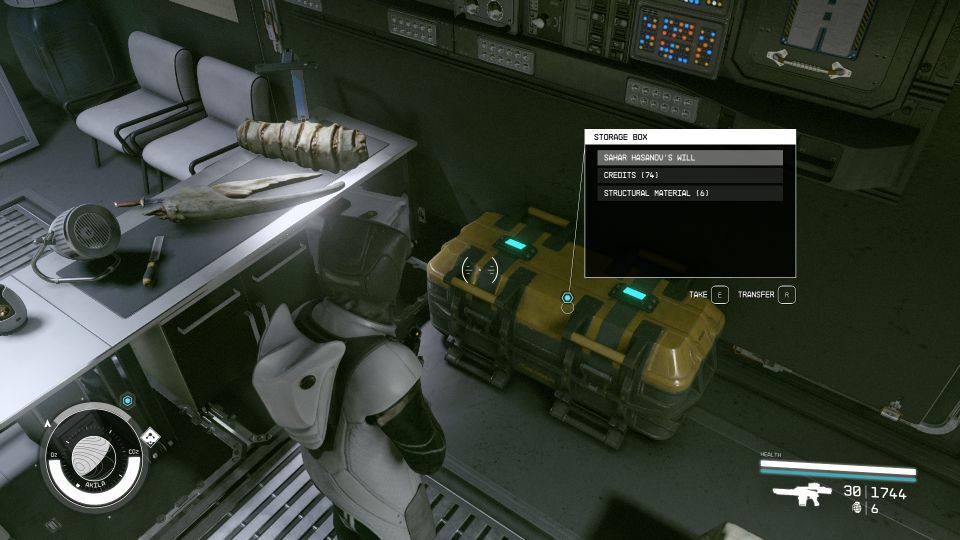 If you read the will, you'll know the heir is Blake Aldwell, and not Frank Langston that is currently staying in the house.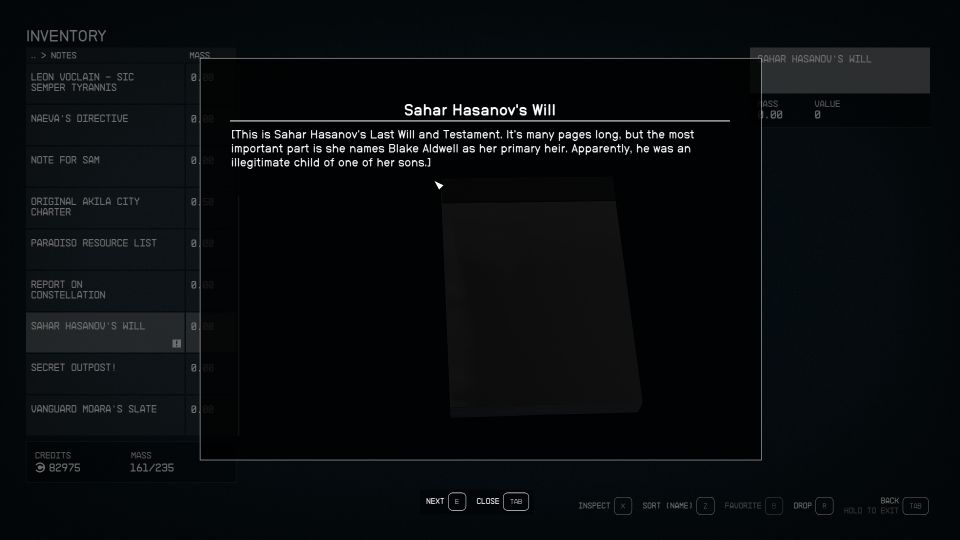 Talk to Elias Cartwright or Frank Langston (optional)
You now have a choice of either telling the truth to Elias Cartwright, or meet up with Frank Langston to tell him about the will and potentially get a bribe.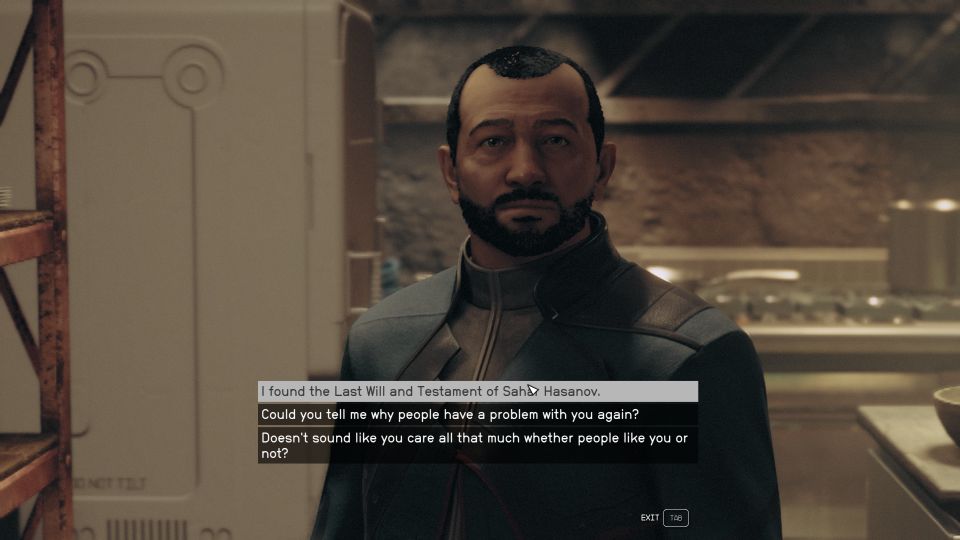 If you choose to talk to Frank Langston, he'll ask for the will and in return offers you 10,000 credits. It's not the honest option but the pay's better.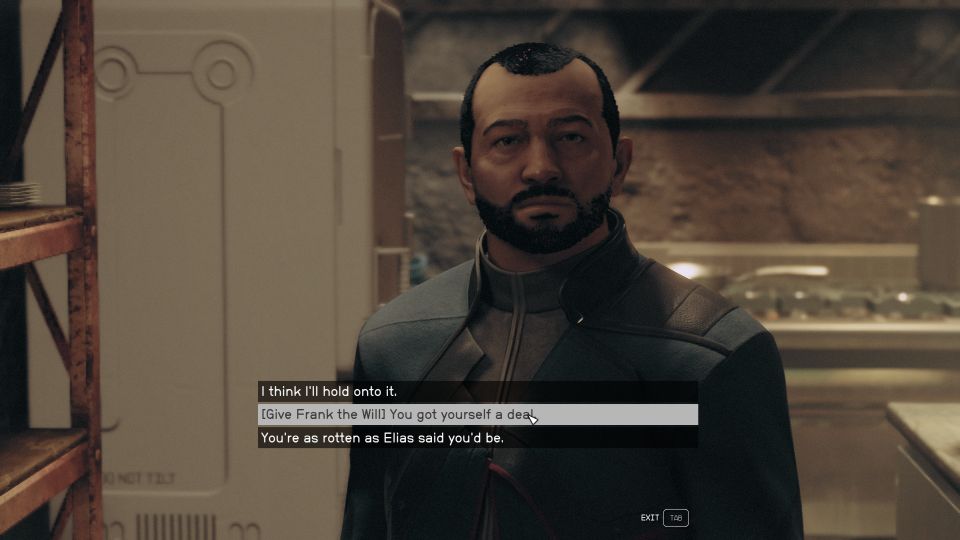 If you choose to help Elias Cartwright, he'll kick Frank out.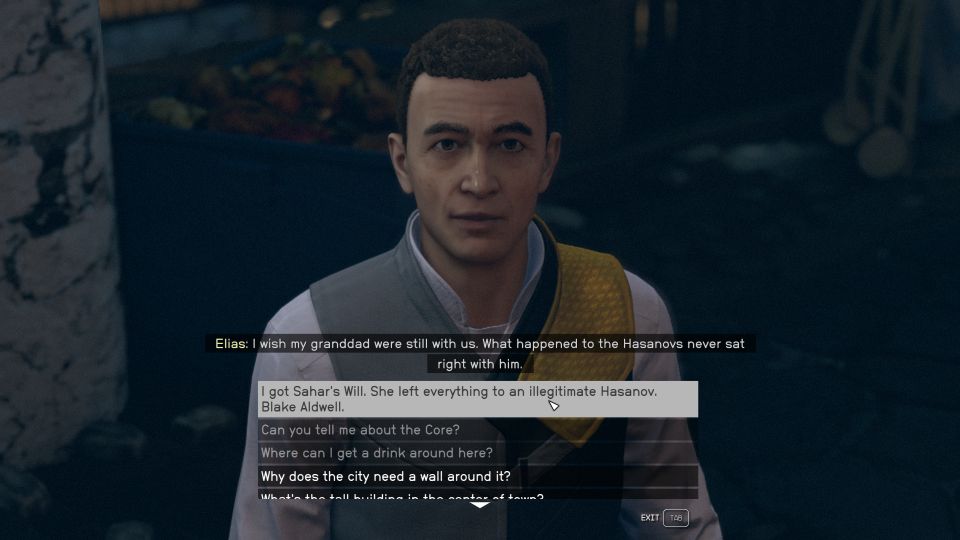 In return, you'll earn 2500 credits. The mission ends here.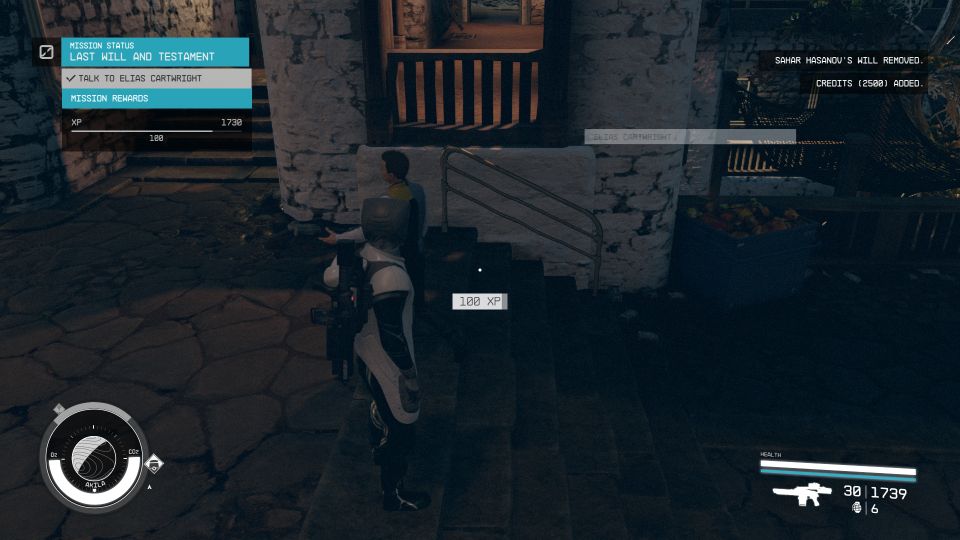 ---
Related posts:
Starfield: Blast Zone Mission Walkthrough & Guide