In Starfield, you won't only encounter ground battles with other enemies but also space battles.
There are missions where you need to use your ship to destroy other ships, but your ship may get destroyed very easily.
Here's how you can use ship parts to repair your ship in Starfield especially during combat.
Where to get ship parts
In Starfield, you basically need ship parts if you wish to heal your ship during combat.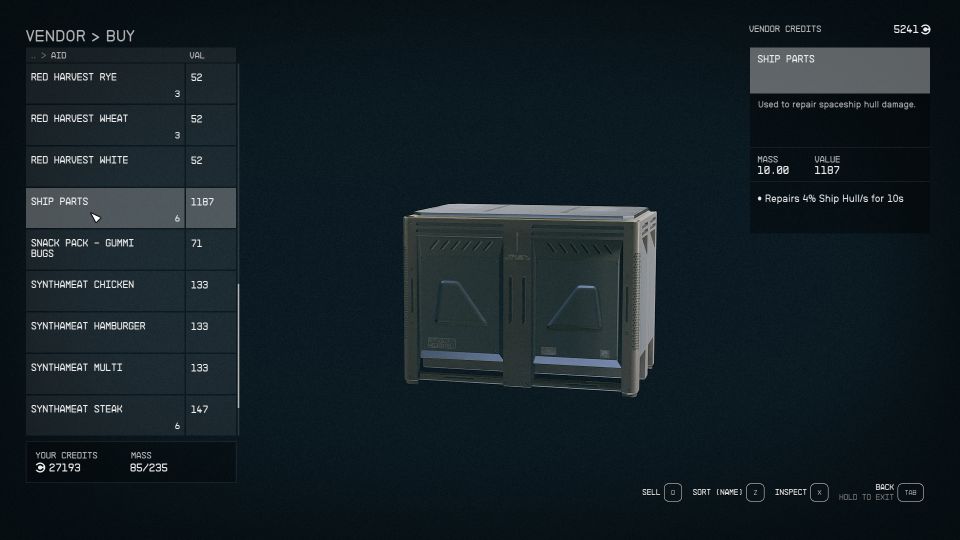 There are a few ways to get them. The easiest way is to buy ship parts from vendors like Jemison Mercantile or UC Distribution in Jemison. They cost above 1,000 credits each and can be found under the "Aid" section of the store. You should buy at least a few if you have none.
Another way to get ship parts is by looting other ships that you have destroyed. You'll typically find credits and sometimes you'll get ship parts from them.
How to use ship parts
Once you have ship parts, you will need to transfer the parts from your inventory to your ship's cargo hold.
Then, during the battle, you can go to your ship's menu to repair. The "Repair" button should appear.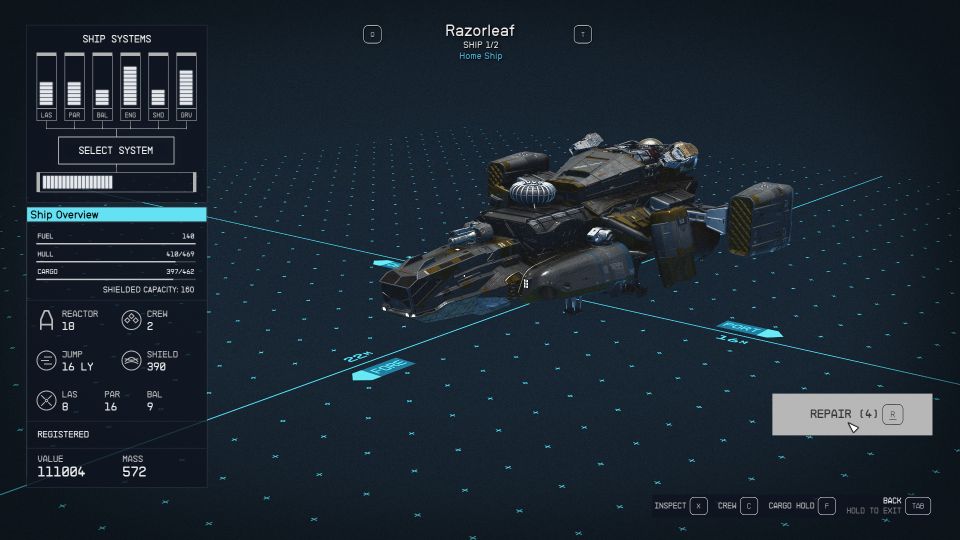 You may come across the "Repair" button when your ship has sustained high damage to the hull. The "Repair" button might appear at the bottom right of the screen.
If the ship repair button doesn't work, do check if you're pressing the right button. On PC, the default repair button is actually "O" and not the number "0", contrary to what some players initially thought.
---
Related posts:
Starfield: A Shipment For Salinas Walkthrough & Guide
Starfield: Groundpounder Walkthrough & Guide