Hard Luck is a side mission available in Neon of Starfield.
Your objective is to help Clover MacKenna as she wishes to pay Saburo Okadigbo's debt.
Here's a walkthrough and guide of Hard Luck in Starfield.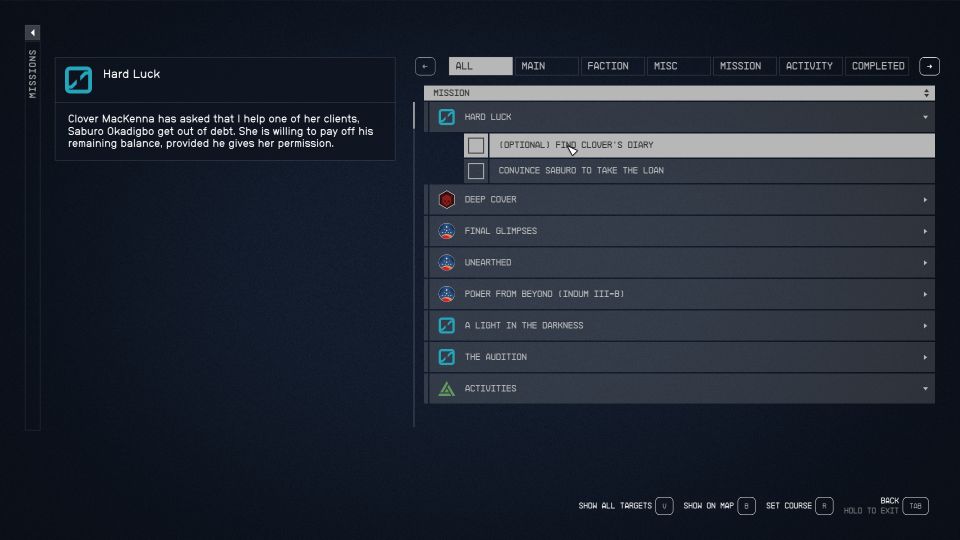 To begin the mission, talk to Clover MacKenna at the Celtcorp office in Neon Core.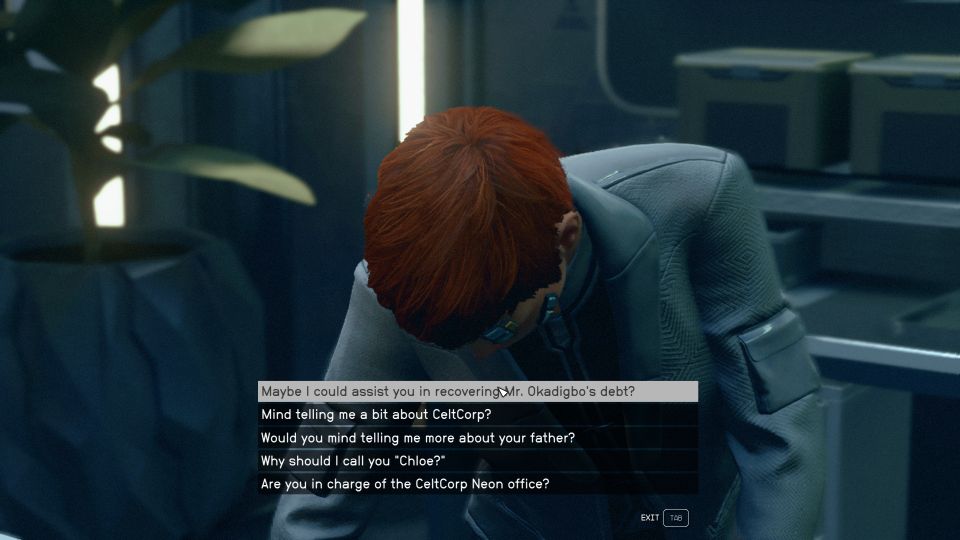 (Optional) Read Clover MacKenna's diary
An optional objective is to find and read Clover's diary. You can find it on her desk on the same floor just nearby.
Read it to know her thoughts. You'll be able to use it as a dialogue option.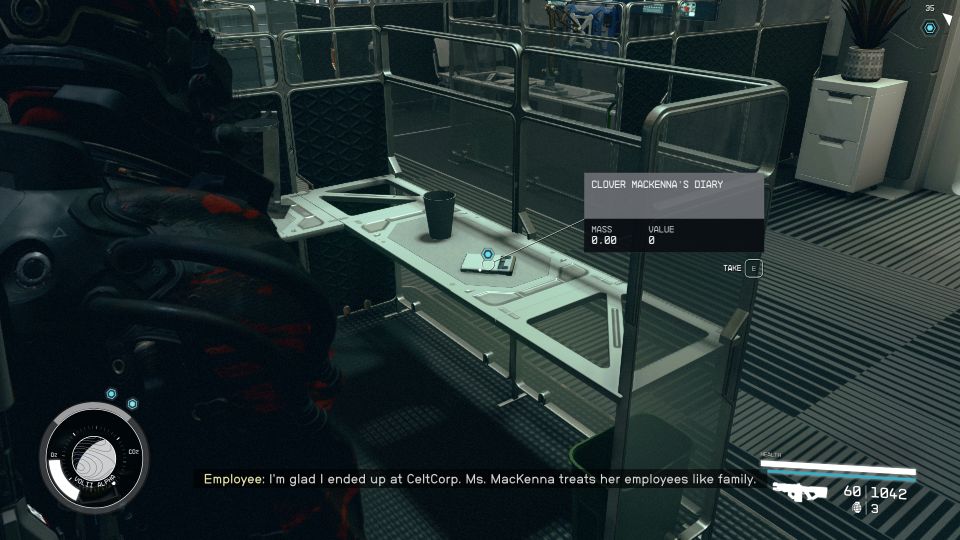 Talk to Saburo
Next, talk to Saburo.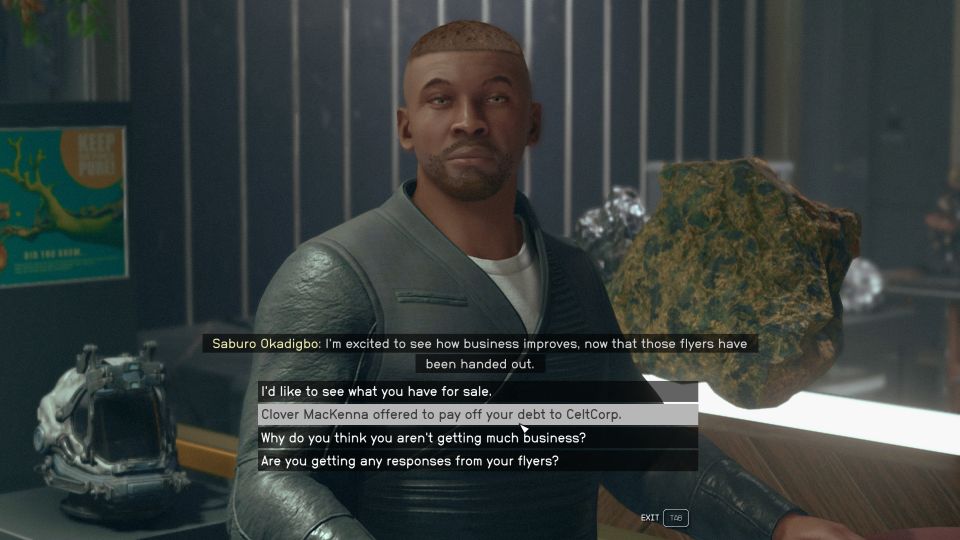 You can convince him to accept Clover's money to pay the debt using the slate you obtained earlier.
Without the diary, you may need to persuade him instead.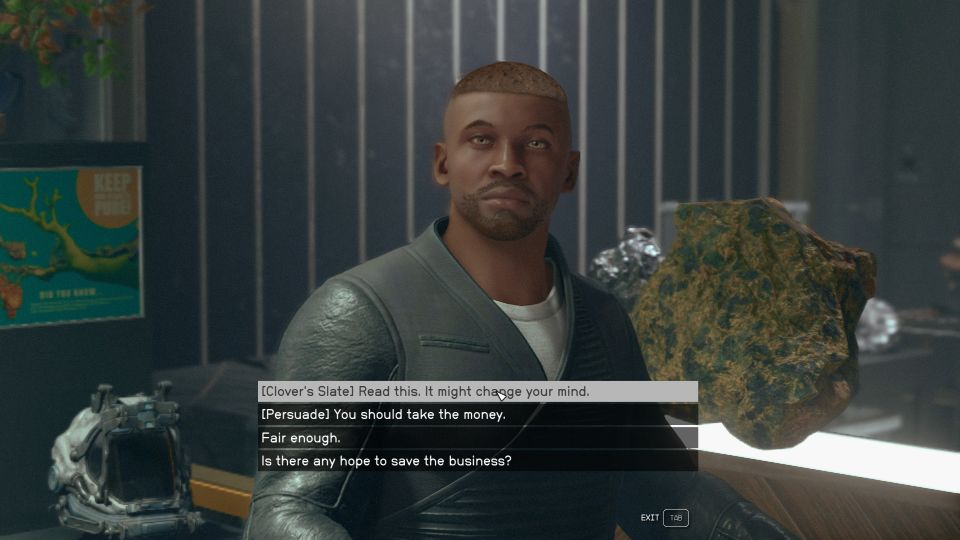 Return to Clover
Go back to Clover to complete the mission. You'll earn 2000 credits.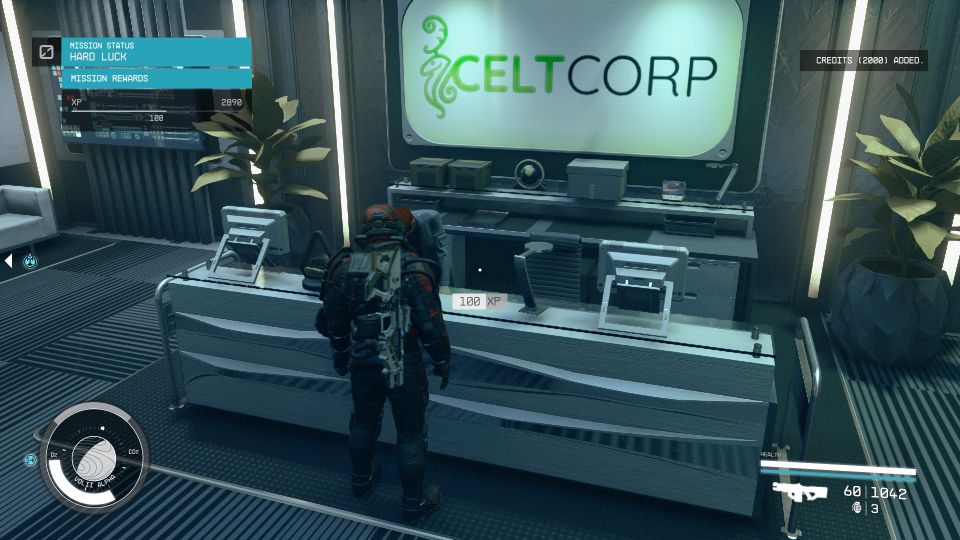 ---
Related posts:
Starfield: Runaway Mission Walkthrough & Guide
Starfield: Search And Seizure Walkthrough & Guide