Exorcism is a side mission available at Ixyll in Starfield.
Your objective is to confront the Trackers and deal with them.
Here's a walkthrough and guide of Exorcism in Starfield.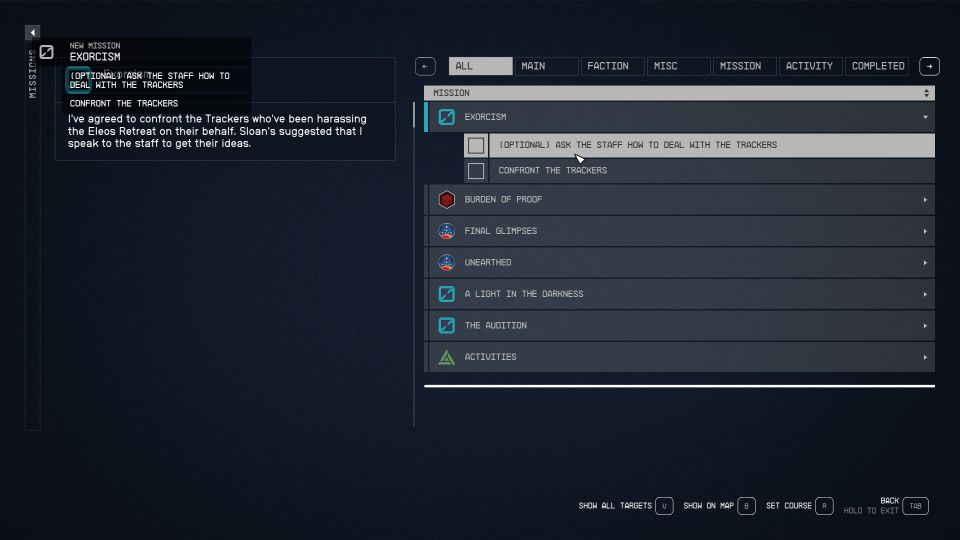 (Optional) Ask the staff how to deal with the Trackers
First of all, you have an optional objective of getting the opinion of each of the staff on dealing with the Trackers.
They will all have a different opinion on the issue.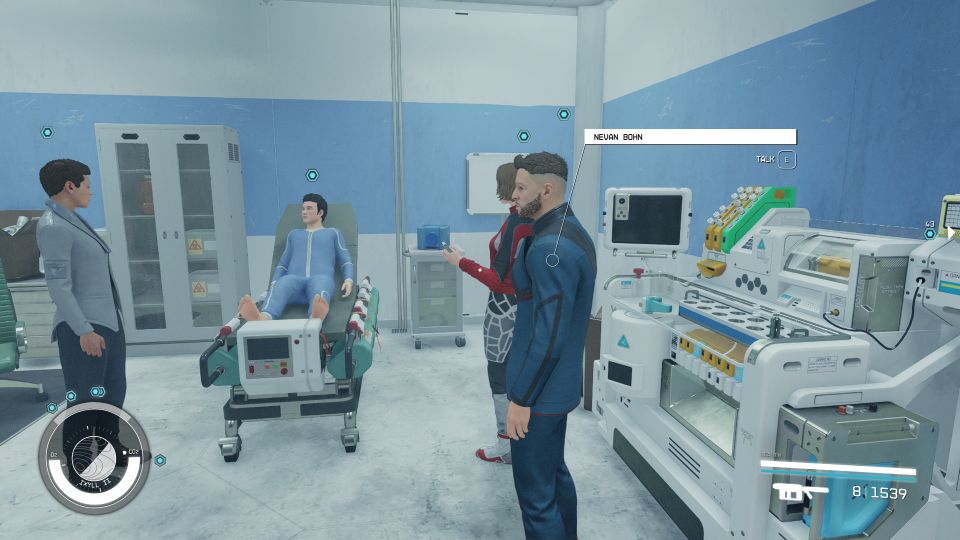 Remember to talk to Nevan as he'll give you 2500 credits. He'll ask you to pay them off (but 2500 credits isn't enough).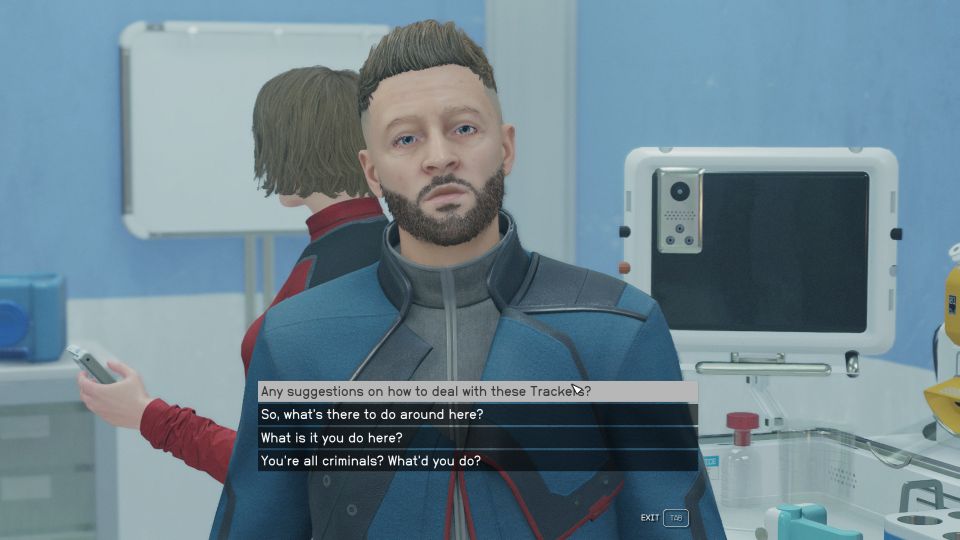 Confront the Trackers
Now, head back to the Abandoned Outpost from earlier.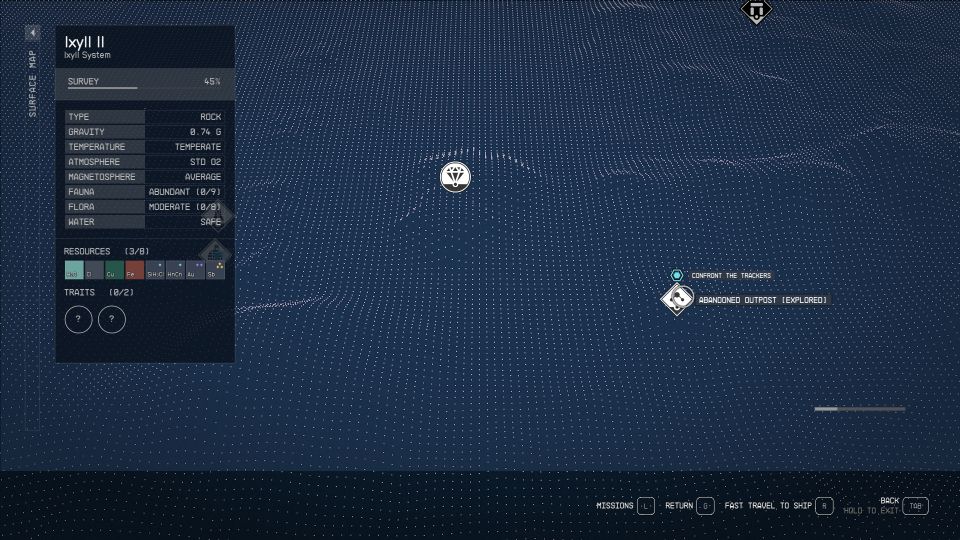 Go all the way back in. Sit on the couch to wait for the Trackers to show up.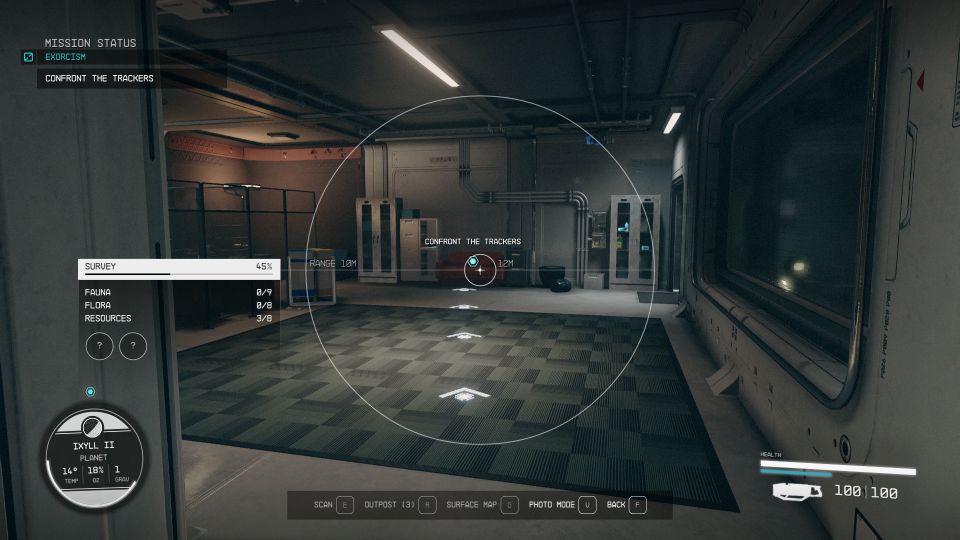 Once the two Trackers show up, talk to them.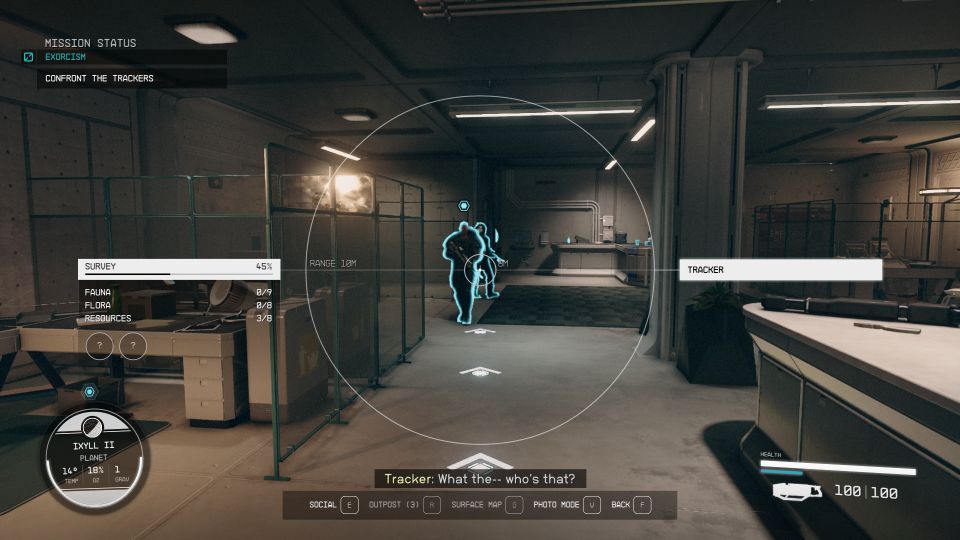 During the dialogue, you have a few options. You can persuade them, pay 20000 credits or attack them.
I chose to persuade them.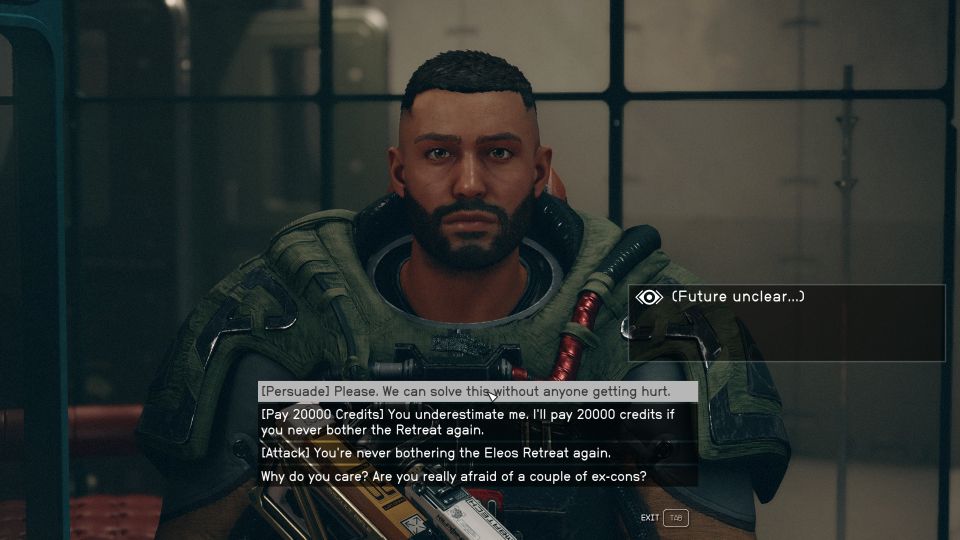 I used the following dialogue options:
[+3] Even if the Retreat succeeds, there's always work for savvy, capable people. Like you two.
[+3] You must think you're real tough, picking on a bunch of unarmed office workers and counselors.
Do note that my persuasion rank is at max.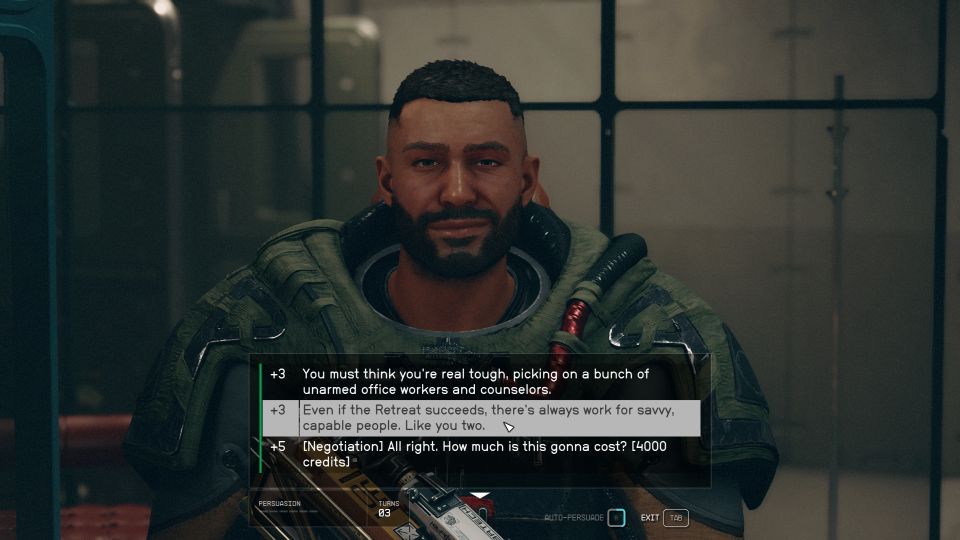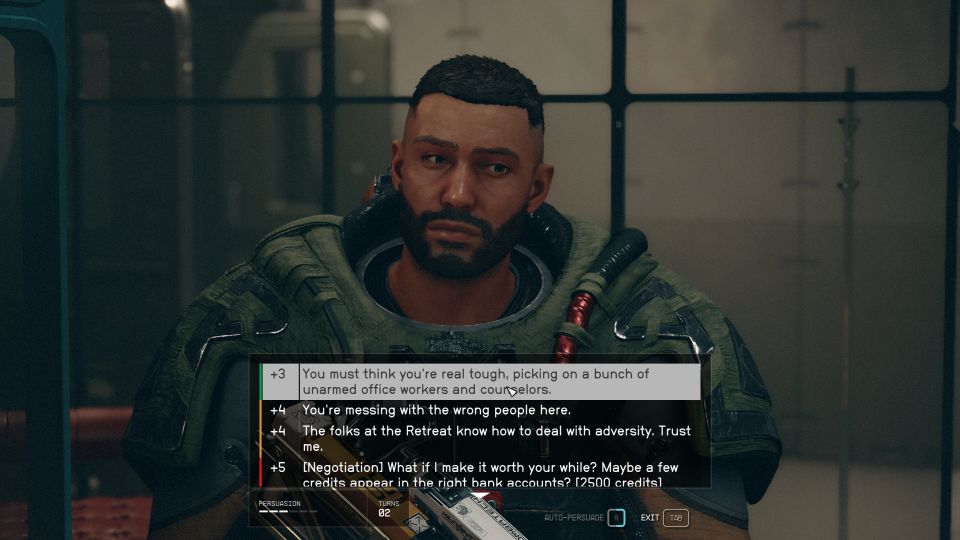 Return to Sloan
After dealing with the Trackers, return to Sloan to complete the mission.
You'll earn 7600 credits.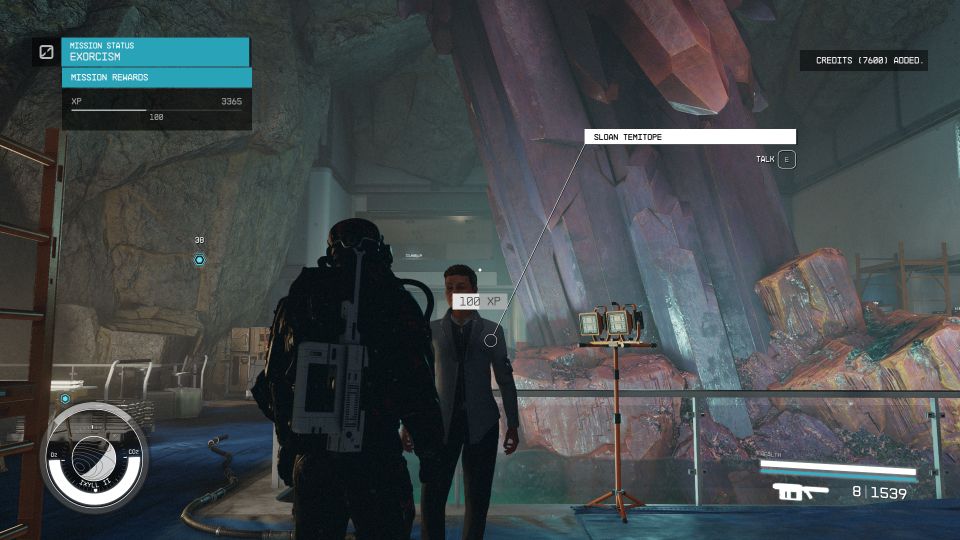 ---
Related posts:
Starfield: Ghost Hunt Walkthrough & Guide