Distilling Confidence is a side mission available in Jemison of Starfield.
Your objective is to help Nyssa Marcano acquire some cargo from off-world.
Here's a walkthrough and guide of Distilling Confidence in Starfield.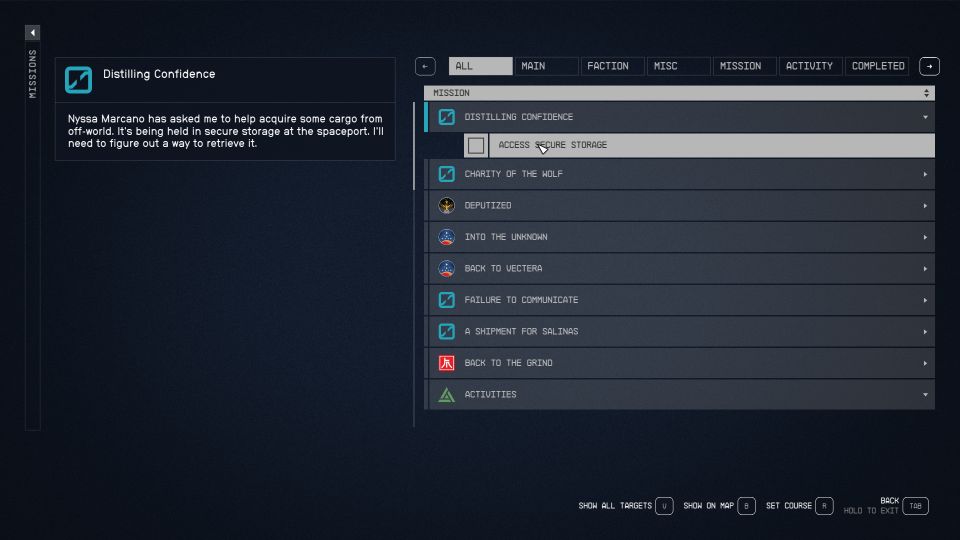 To unlock the mission, talk to Nyssa Marcano who works in The Viewport, which is in Seaport of New Atlantis (Jemison).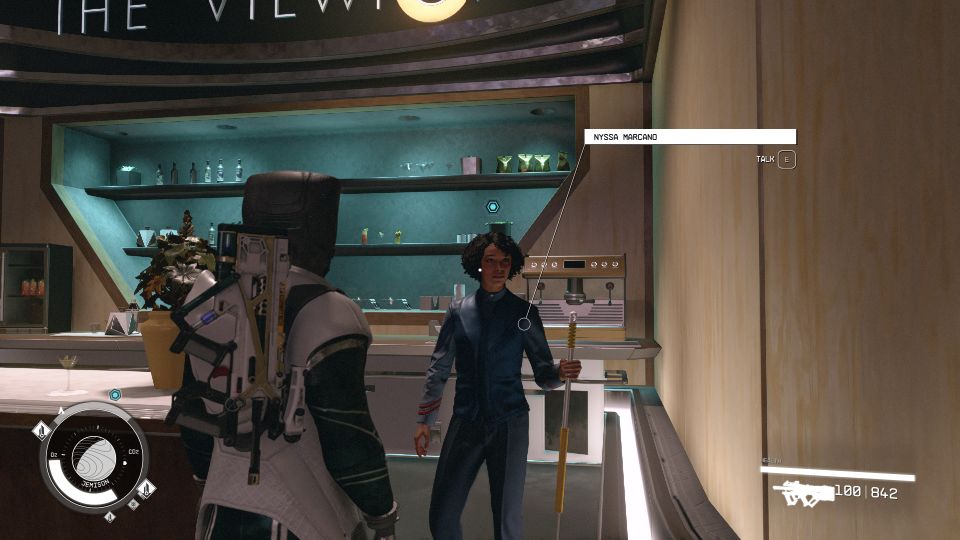 Access secure storage
Next, go to the storage area just behind your ship in Seaport.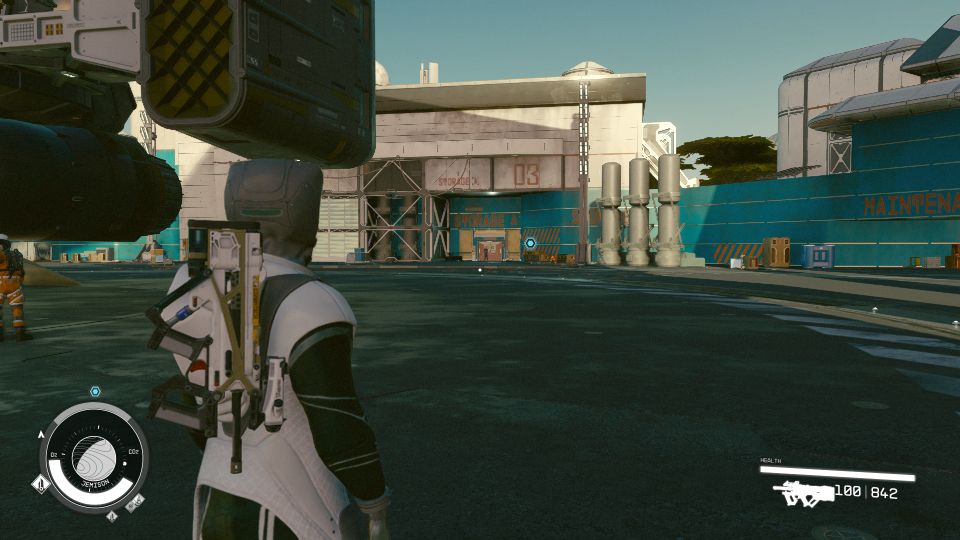 Talk to the guard to access the cargo.
You can persuade him to let you in.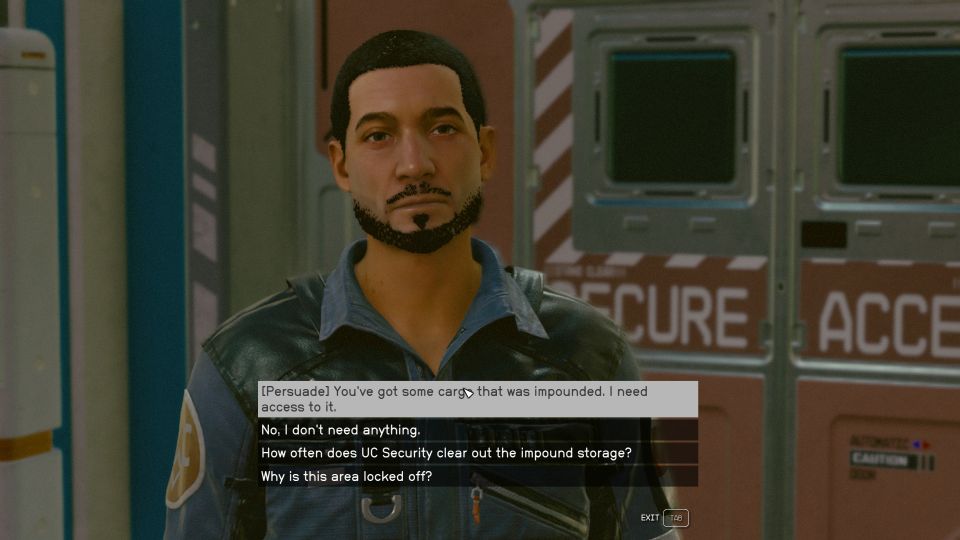 Retrieve Nyssa's package
Once you're in, retrieve Nyssa's package.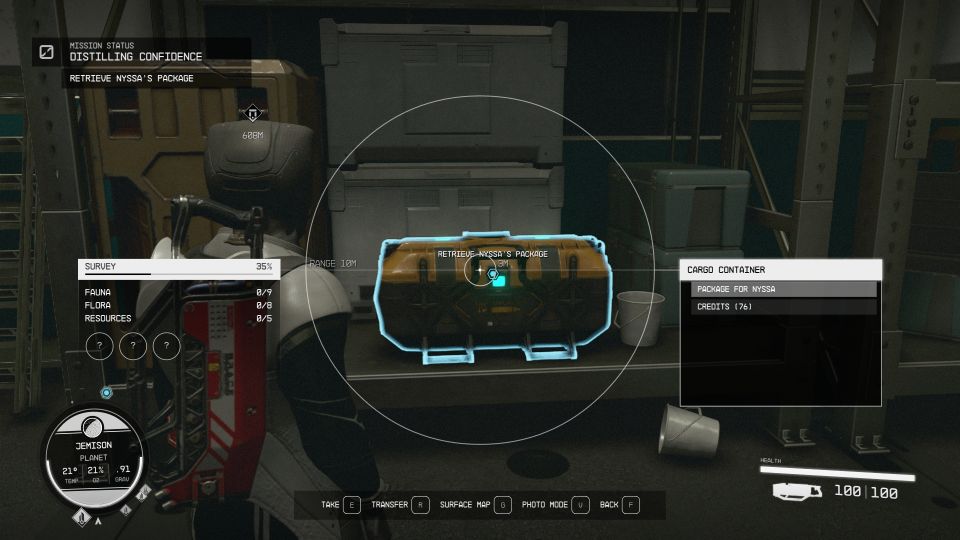 Return to Nyssa
Go back to Nyssa to deliver the package.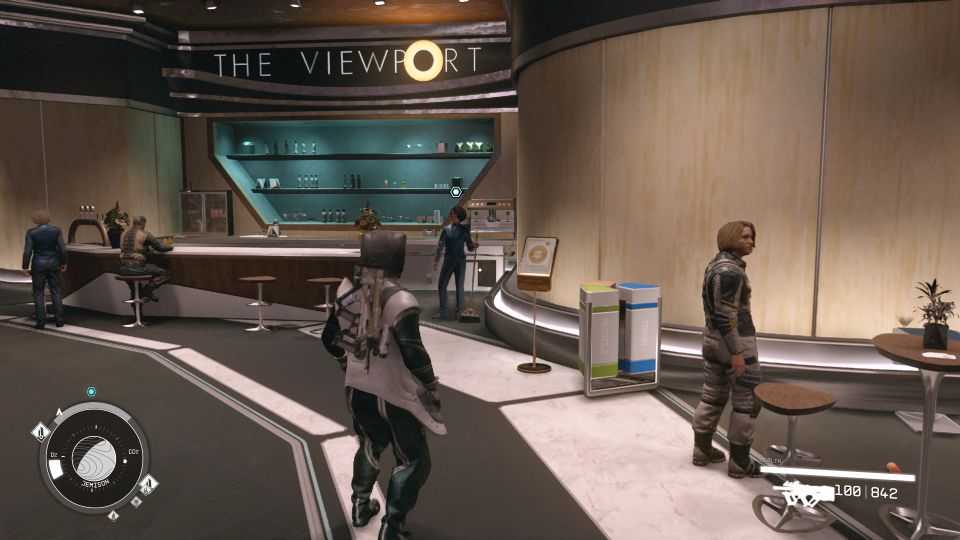 The mission ends here. You'll earn 2,500 credits and a Supernova.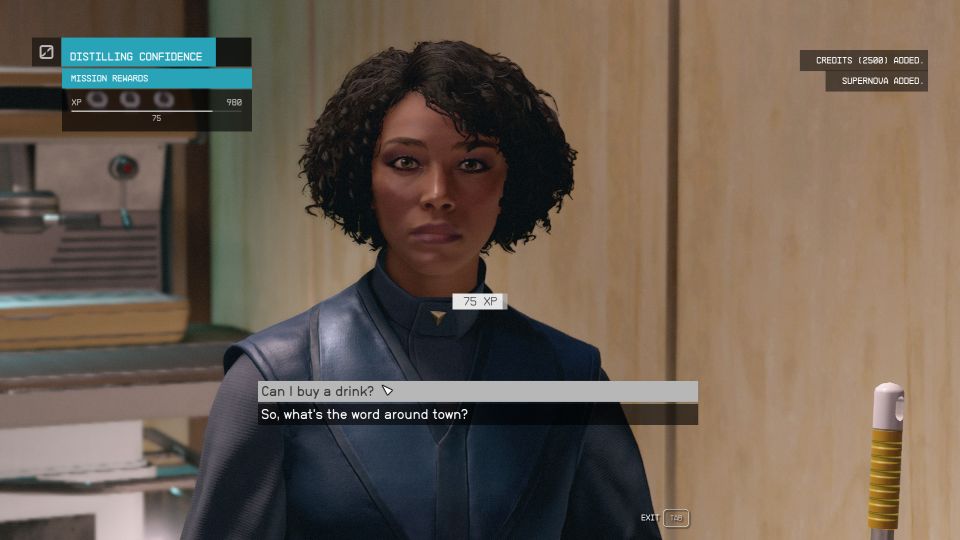 ---
Related posts:
Starfield: Late Bloomer Walkthrough And Guide