Brownout is a side mission in New Homestead in Starfield.
Your objective is to help Joyce clear ice away from some of the power equipment.
Here's a walkthrough and guide of Brownout in Starfield.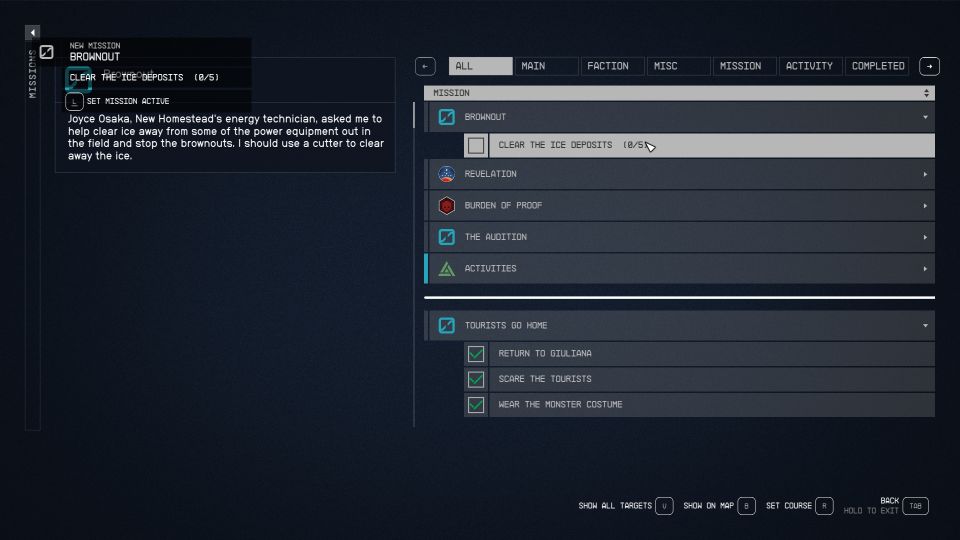 To begin the mission, talk to Joyce Osaka in New Homestead. To get to her, enter the building through the airlocked door.
Then, you'll see an elevator inside to go up.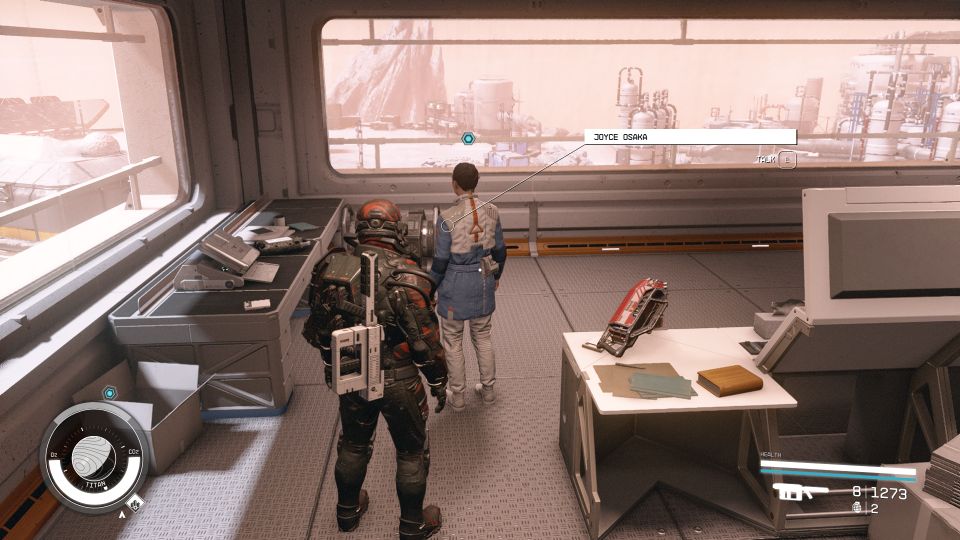 Clear the ice deposits
Head back outside and you'll need to clear ice deposits in five locations as marked on the screen.
Use the Cutter to clear the ice.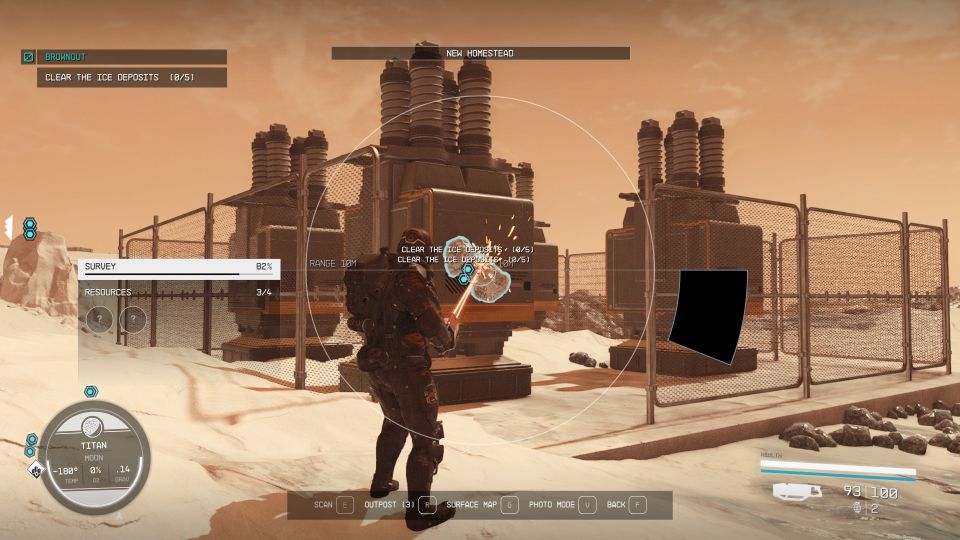 Continue to clear the ice at the wind turbines.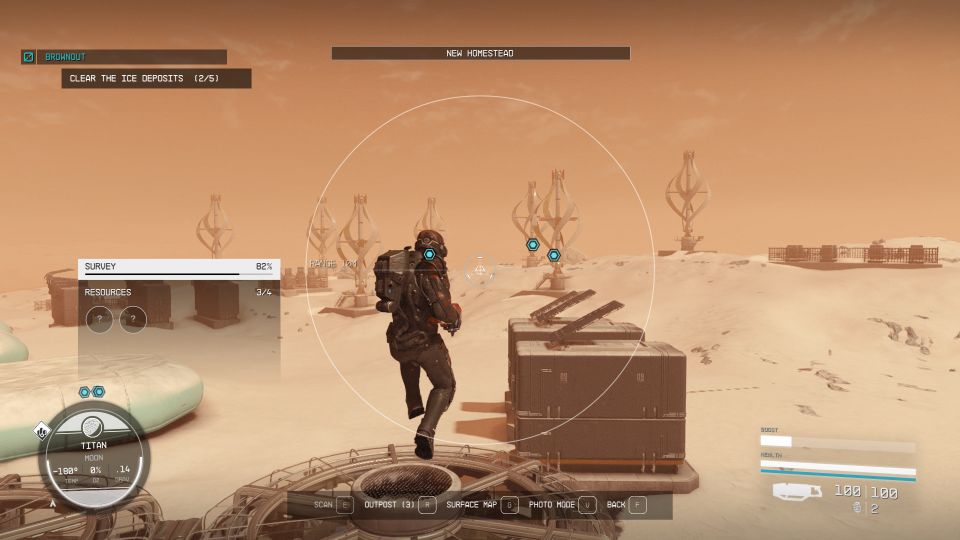 Return to Joyce
When you're done, return to Joyce.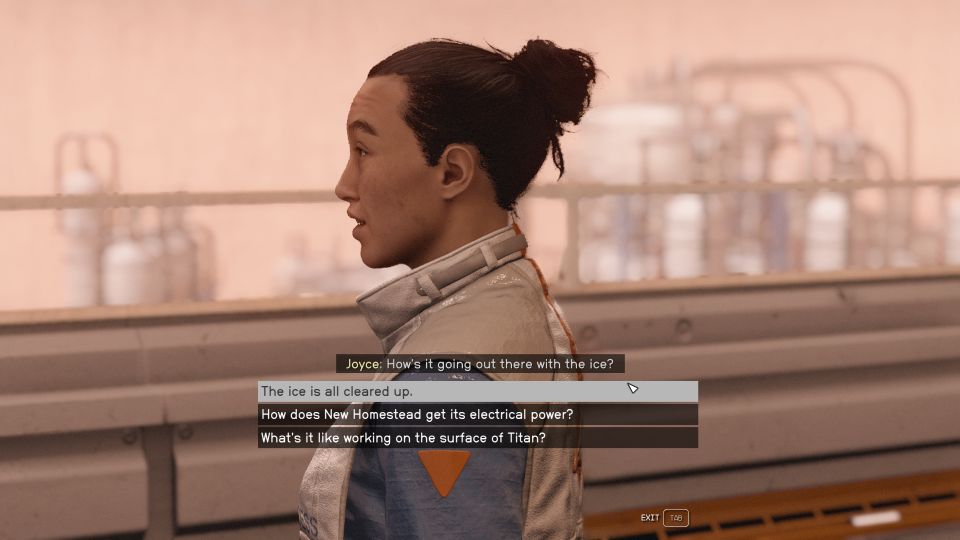 The mission ends here. You'll earn 3000 credits.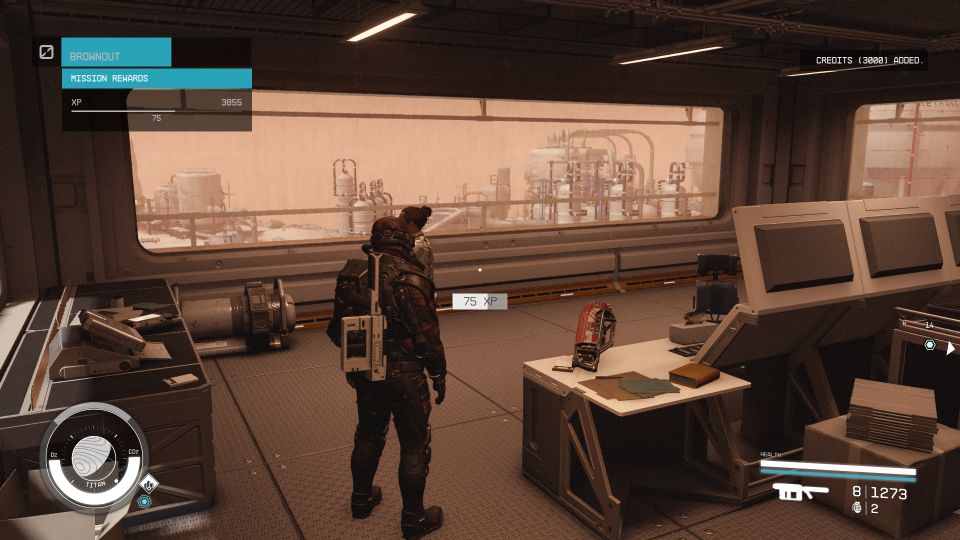 ---
Related posts:
Starfield: Tourists Go Home Walkthrough & Guide