Starsap Tours is a side mission available in New Homestead in Starfield.
Your objective is just to take a tour of New Homestead with Bill.
Here's a walkthrough and guide of Starsap Tours in Starfield.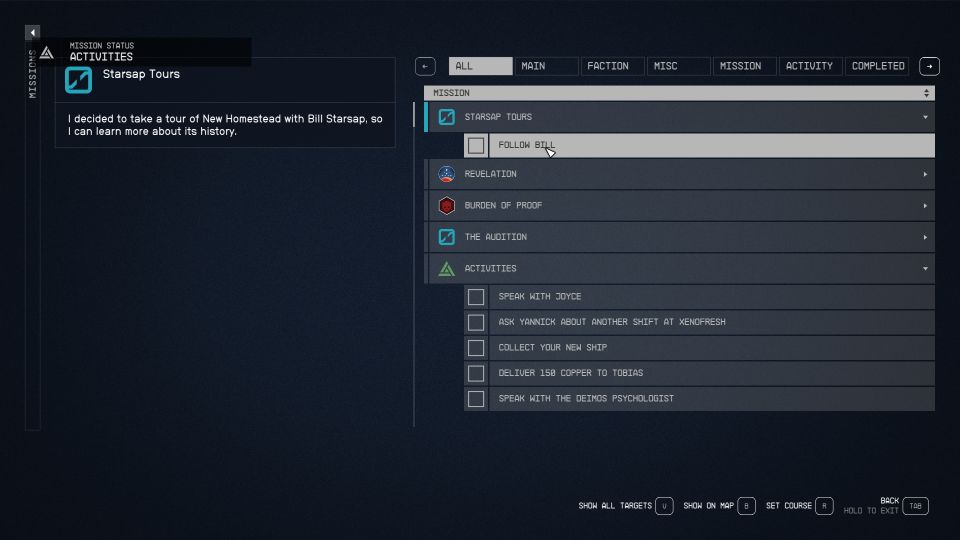 To begin the mission, talk to Bill at New Homestead. You can pay 100 credits or persuade him for the tour.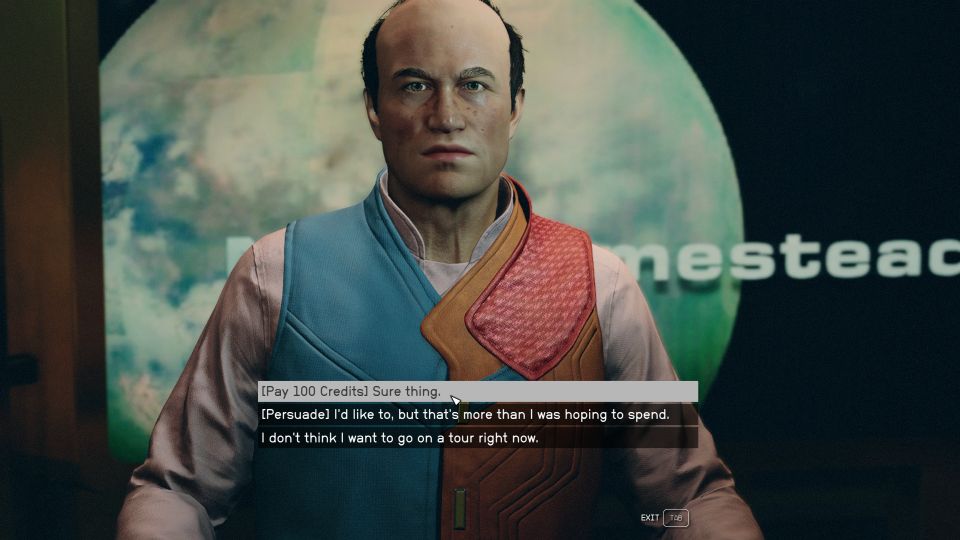 Follow Bill
All you need to do is to follow Bill as he explains different places along the way.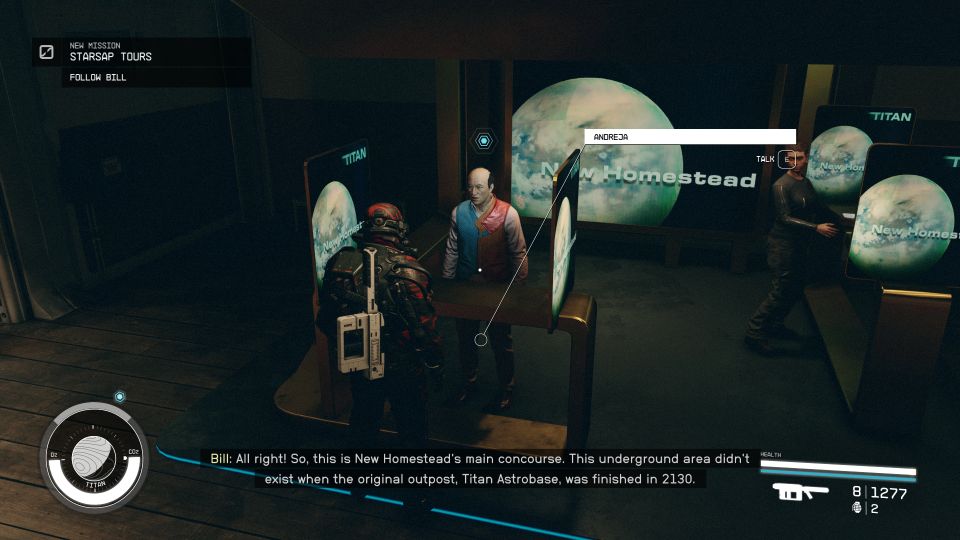 You'll go to the garden next.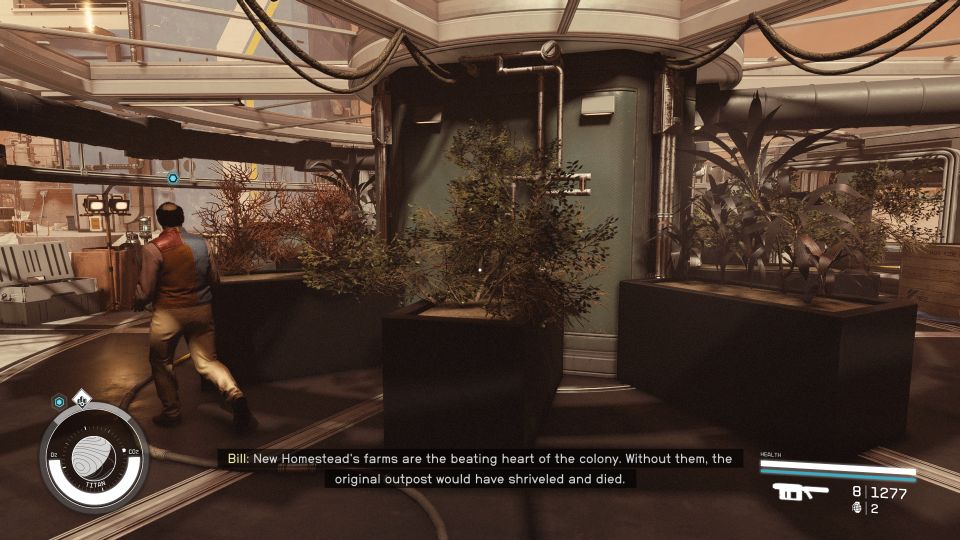 Continue following him out of the New Homestead building.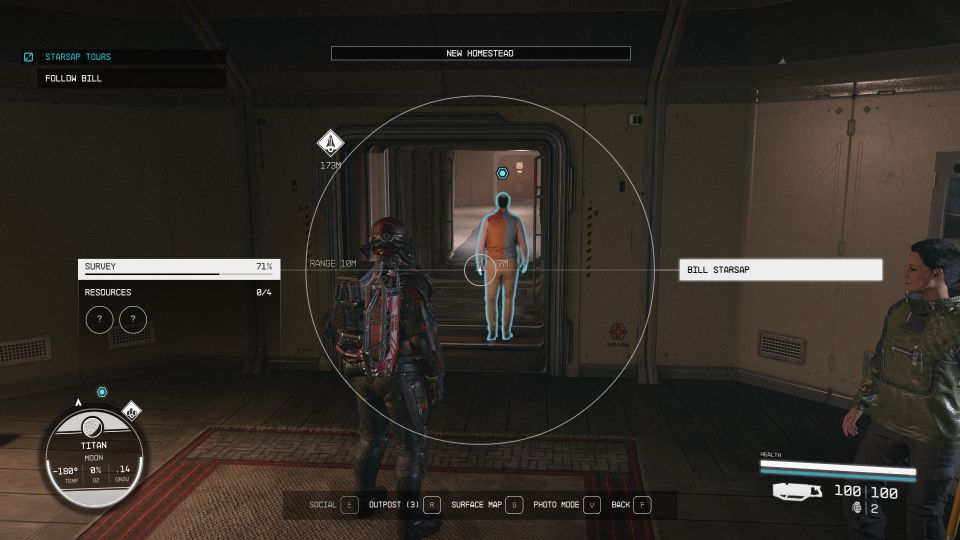 Follow him again outside.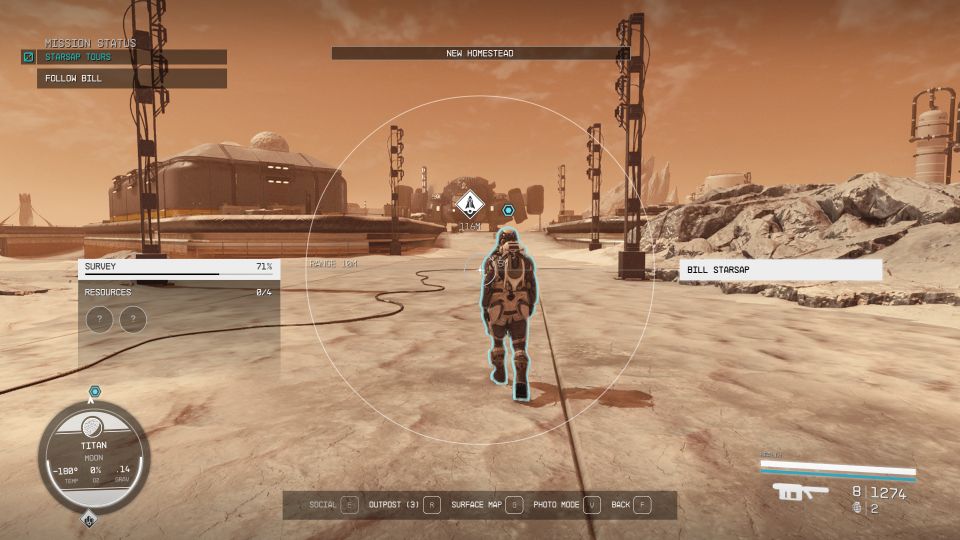 He'll bring you to see the methane plant.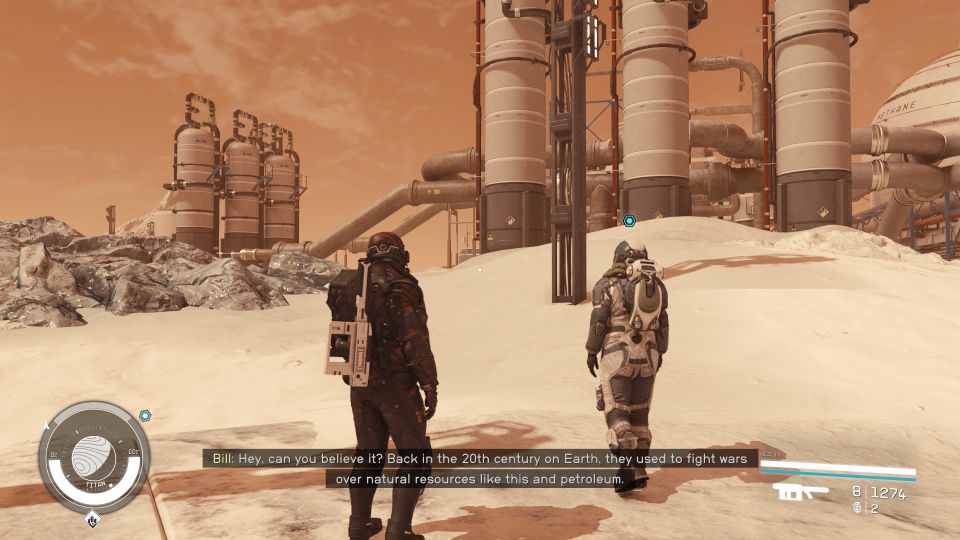 Then, you can take a look at the rock formation.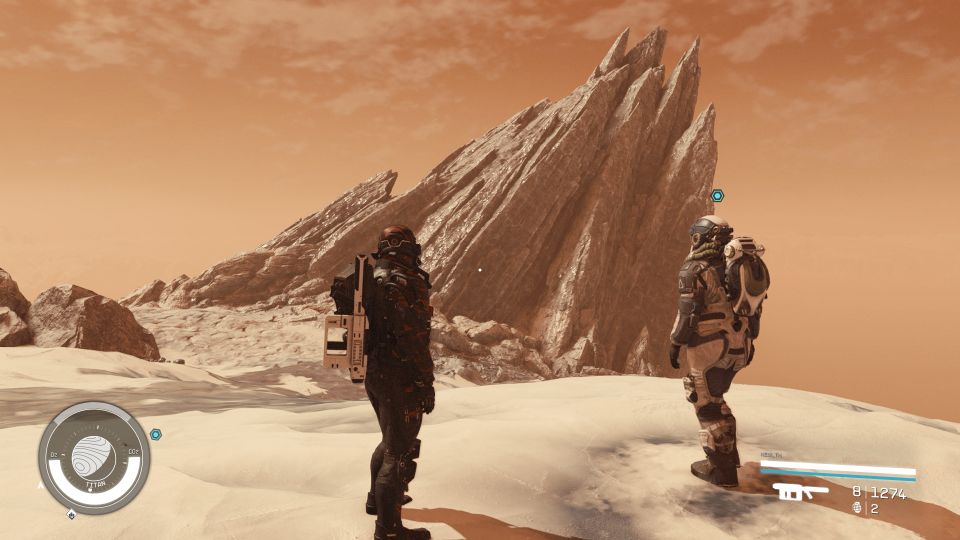 Now, head back inside with Bill.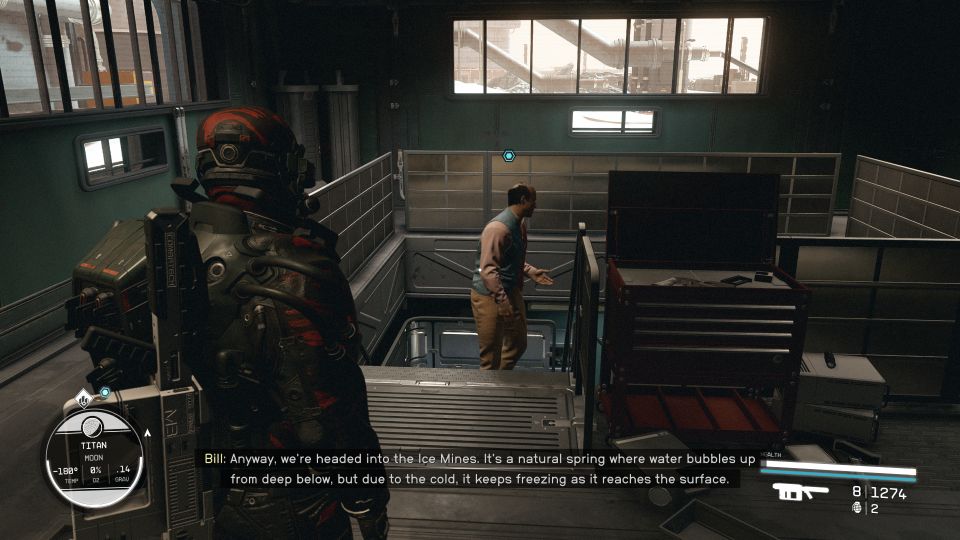 Follow him to see the Ice Mines where workers use the Cutter to mine water.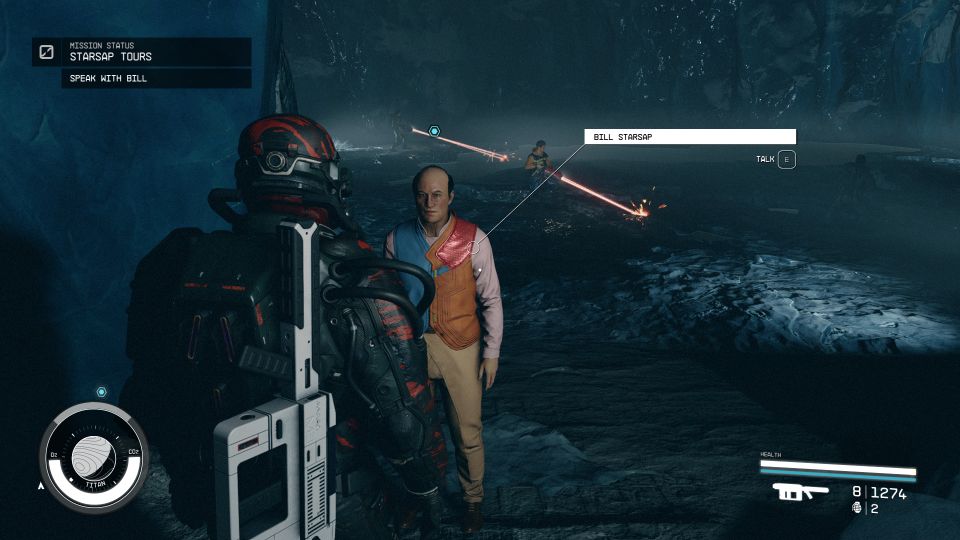 Continue following him to Brown Horse Tavern.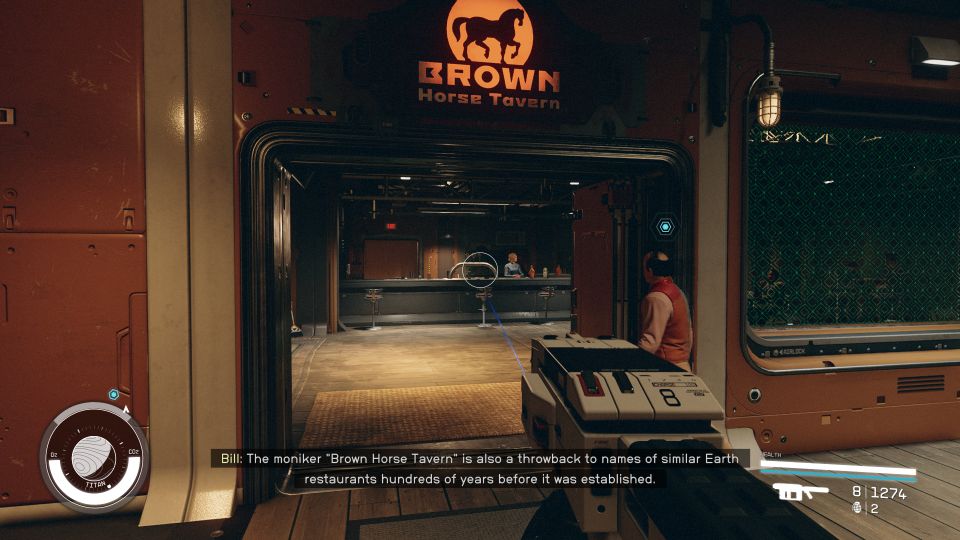 Finally, head back to where you started.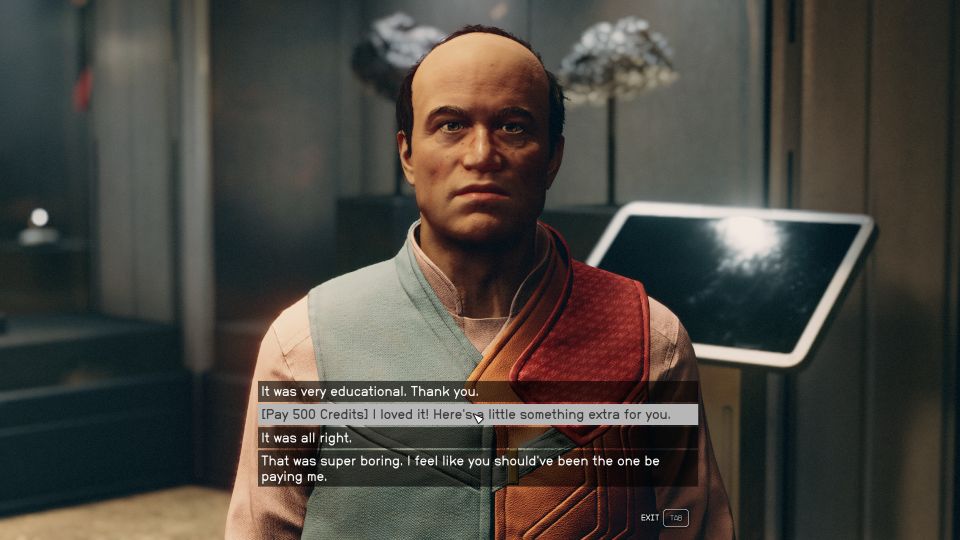 The mission ends here. I paid 500 credits for it. I don't know if it affects the XP.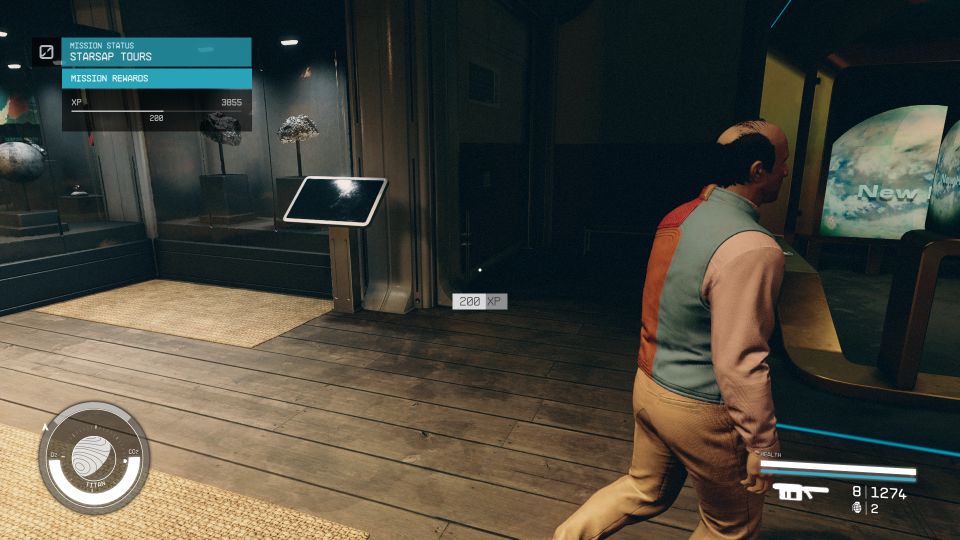 ---
Related posts:
Starfield: Special Sauce Walkthrough & Guide