Balancing the Books is a side mission available in Neon in Starfield.
Your objective is to help Rafiq Hamza recover a slate that is missing.
Here's a walkthrough and guide of Balancing the Books in Starfield.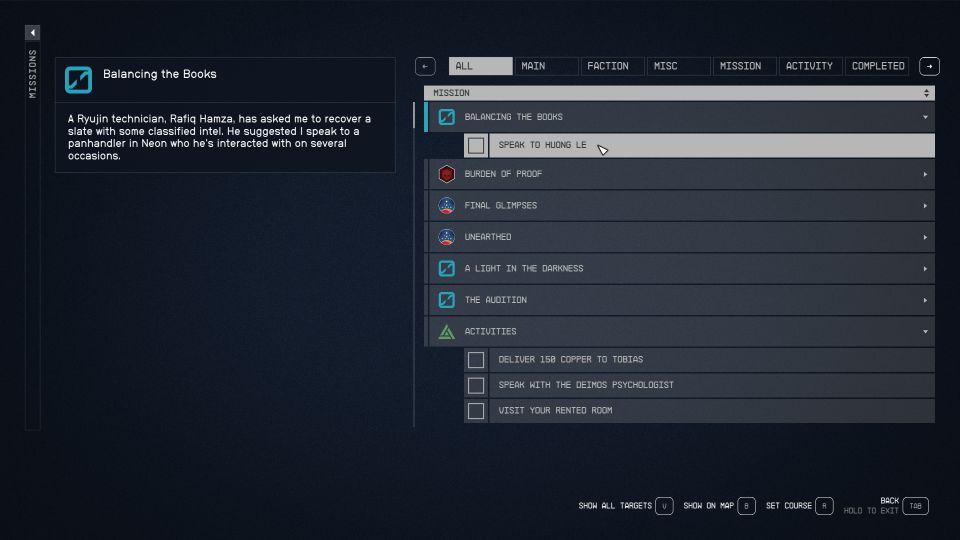 To begin the mission, talk to Rafiq Hamza at the Operations floor in Ryujin Tower, Neon Core.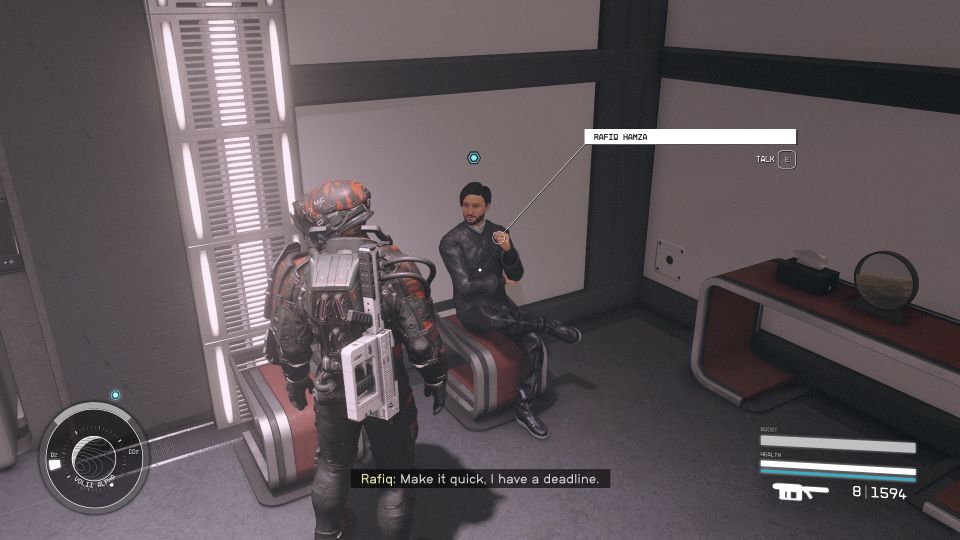 Talk to Huong Le
Hamza will ask you to find Huong Le at the Underbelly area of Neon. Talk to her.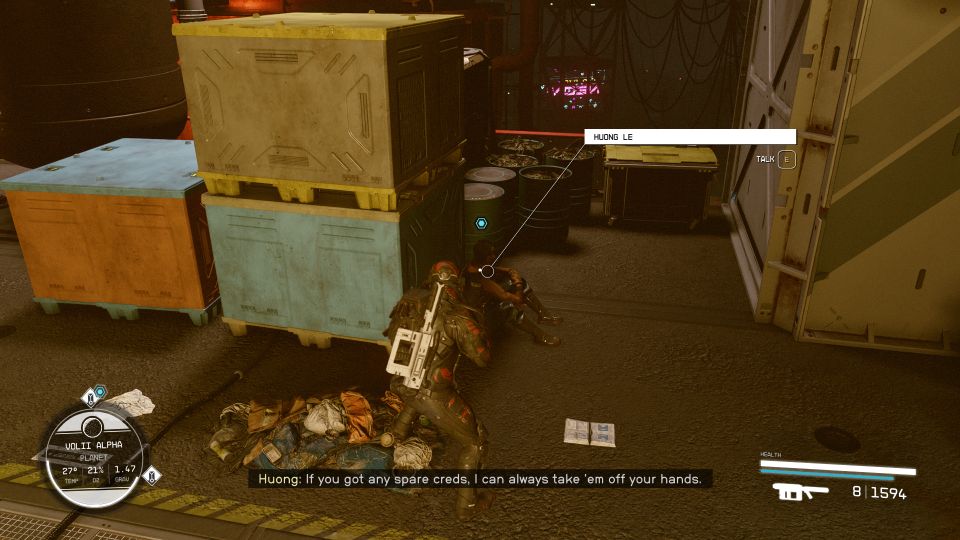 She'll ask for 25 credits but there are other dialogue options as well. I chose to pay 25 anyway.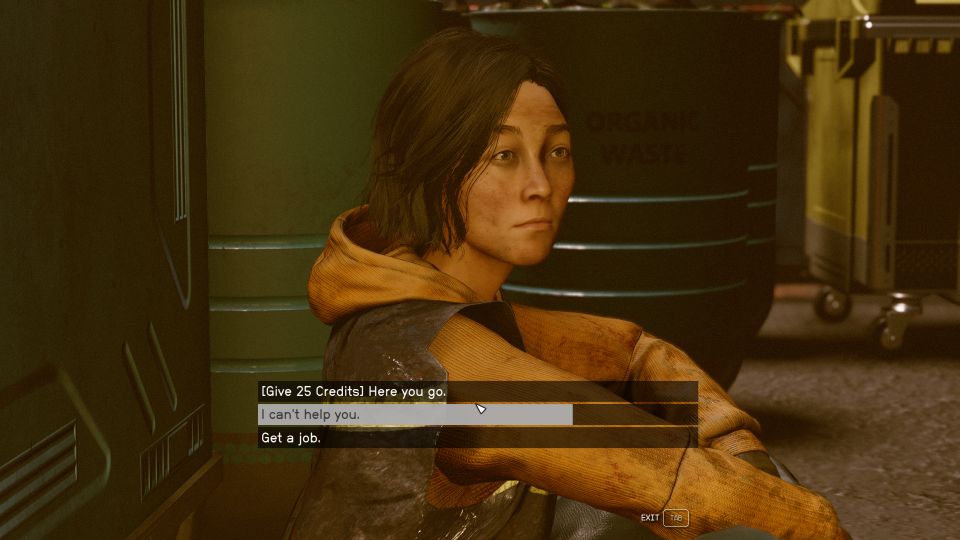 You can then ask her for the missing slate.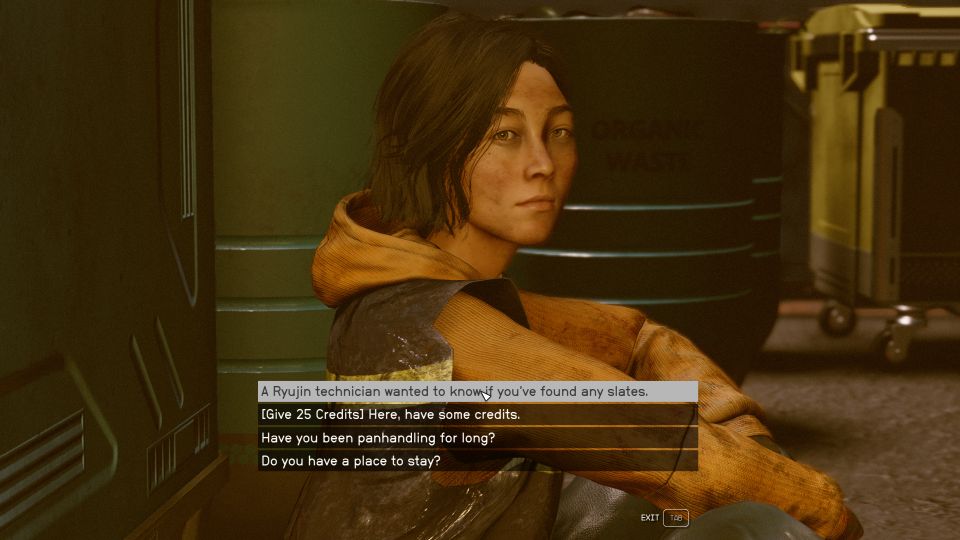 For the next dialogue, I chose to find her old spreadsheets in return for the slate.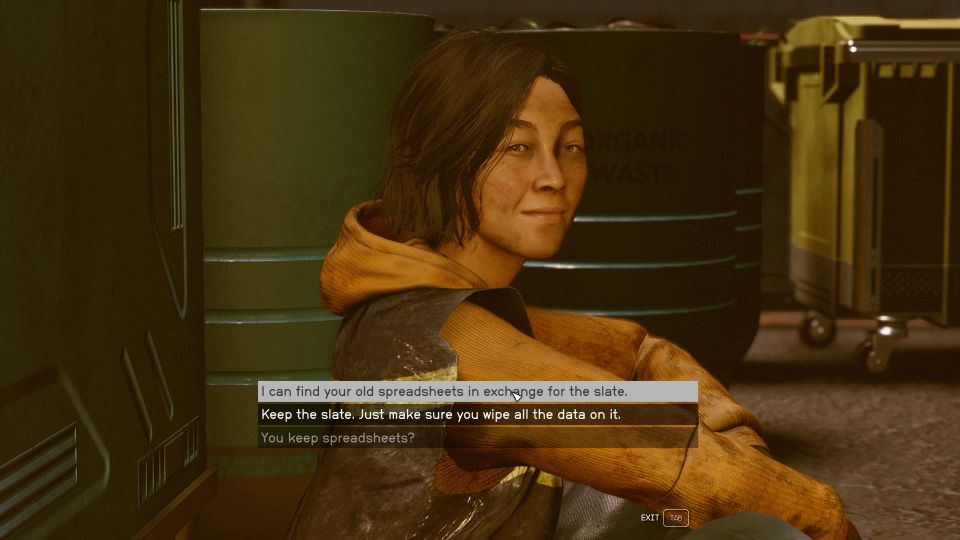 Find the spreadsheets
Go to the Employee Break Area nearby to find the spreadsheets. One is in the locker.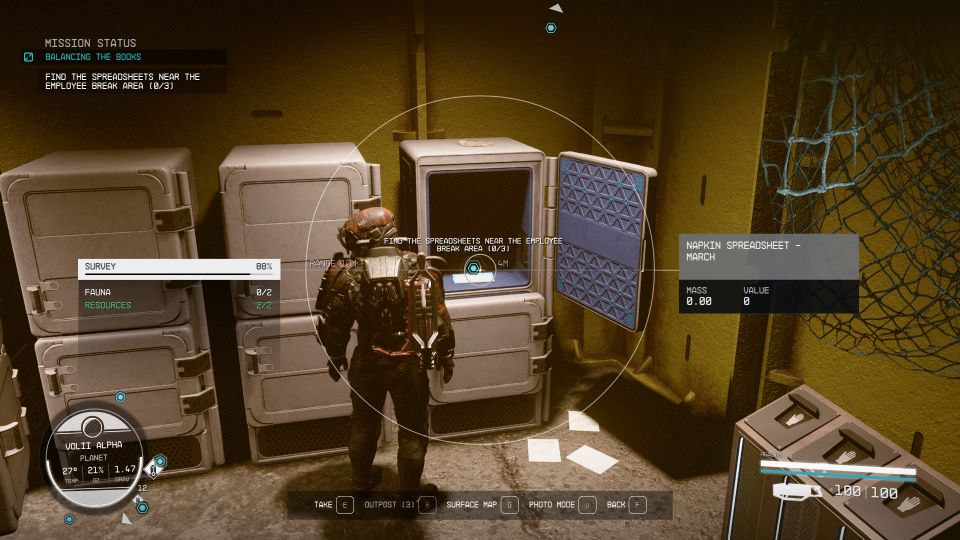 The other is in the boxes.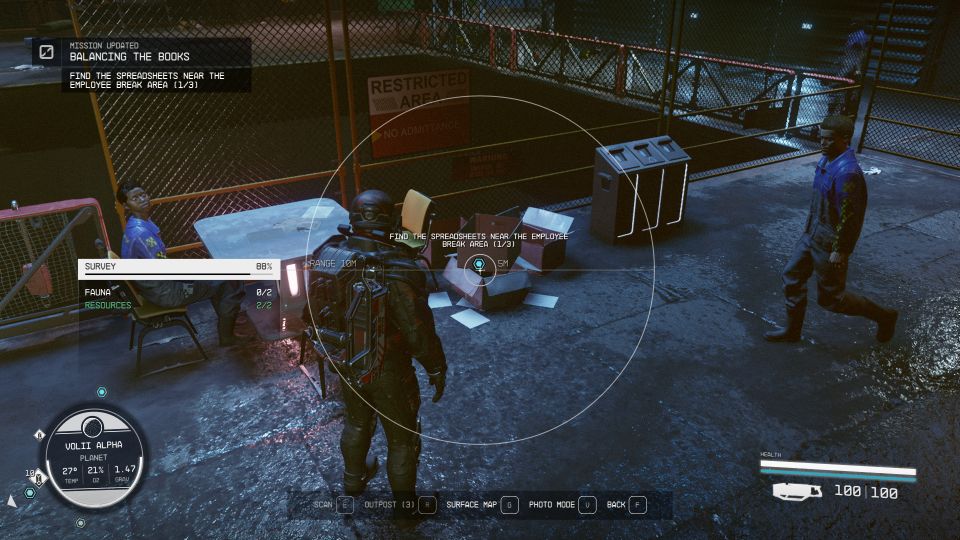 The last one is on top of the building.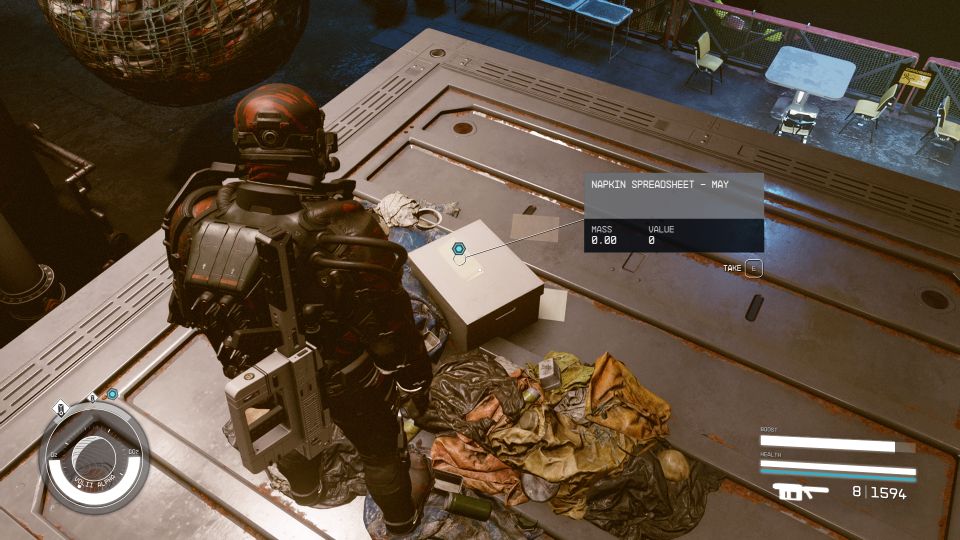 Return to Huong Le
Exchange the spreadsheets for the slate with Huong Le.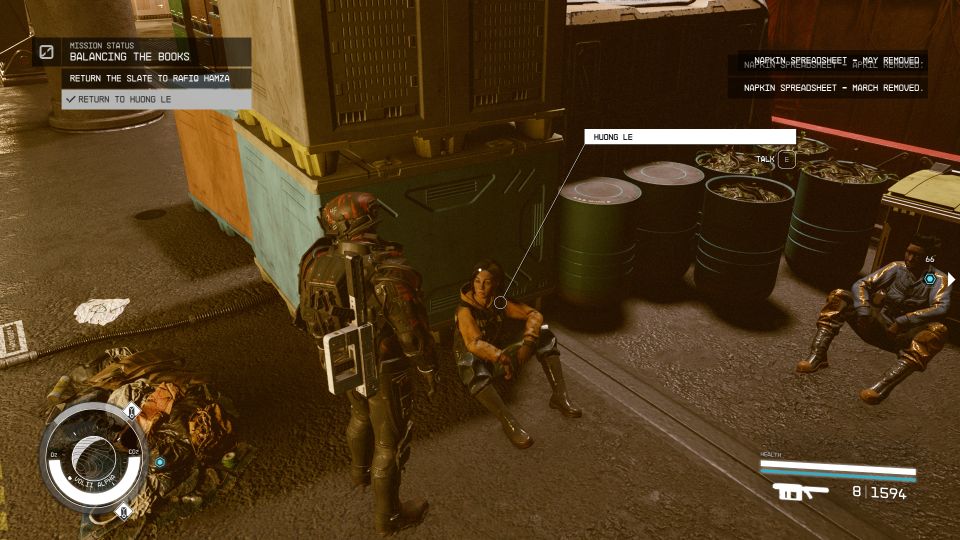 Talk to Rafiq Hamza
Head back to the Operations floor to talk to Hamza and deliver the slate.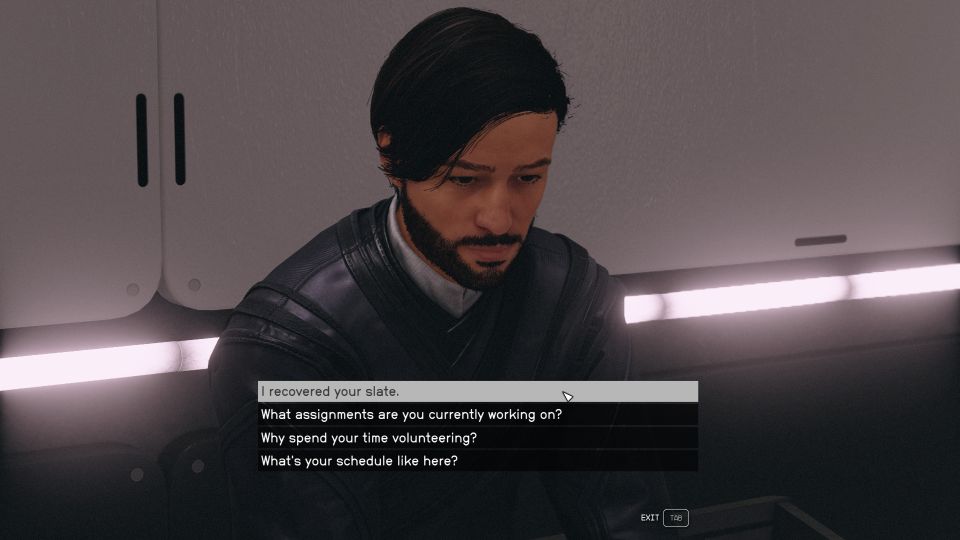 The mission ends here. You'll earn 2000 credits.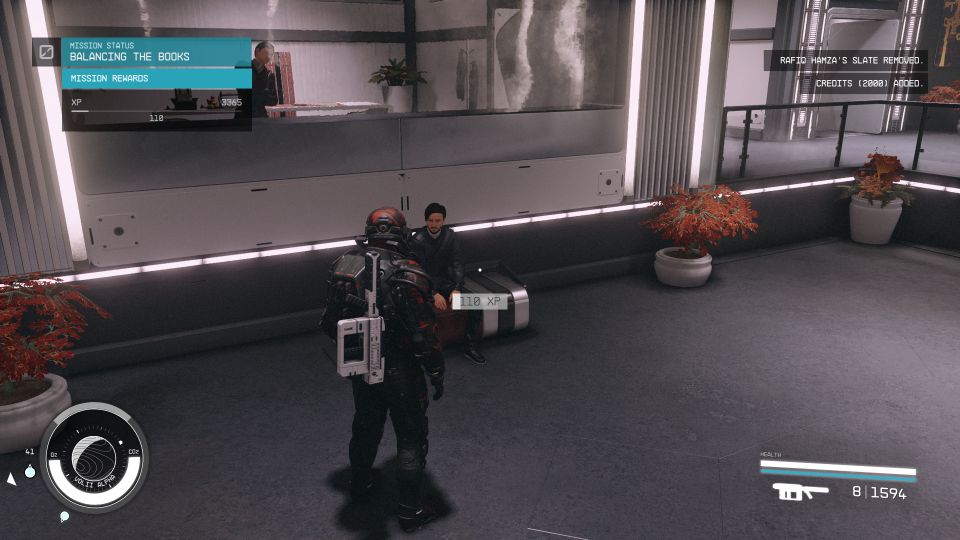 ---
Related posts:
Starfield: Re-Re-Application Walkthrough & Guide