Medieval Dynasty is an early access game on Steam where you need to grow your own crops.
Planting your own seeds may not be as straightforward as it seems.
Here's how you can sow seeds on the farm plot in Medieval Dynasty.
Create a field plot
After building your house, you can create a small plot of land for farming. Just go to building -> farming -> field.
Try not to build the plot too wide first. For some reason, the plot's angle can't be adjusted yet.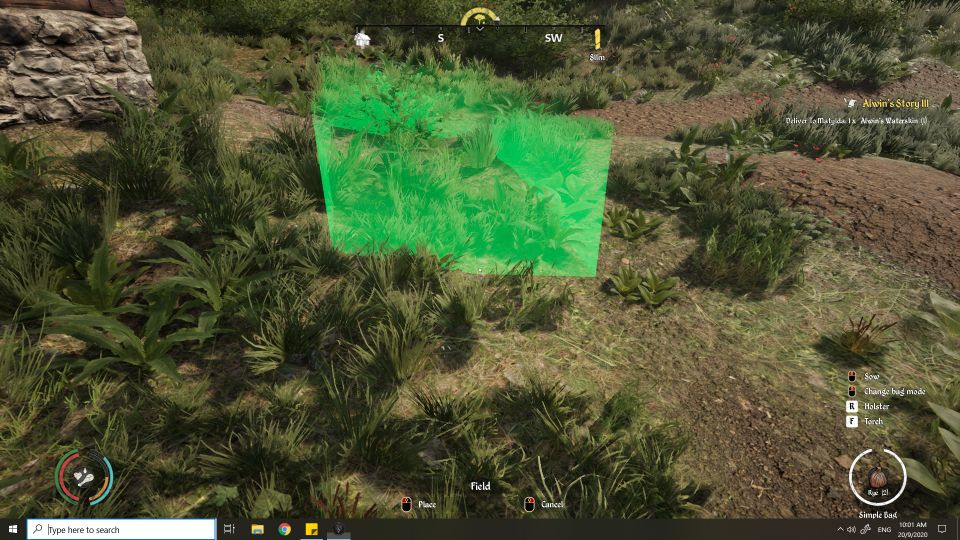 Plow the land
Next, craft a wooden hoe. Or steal an iron hoe from the farmer Alwin at Gostovia.
You need to plow the land that you set earlier.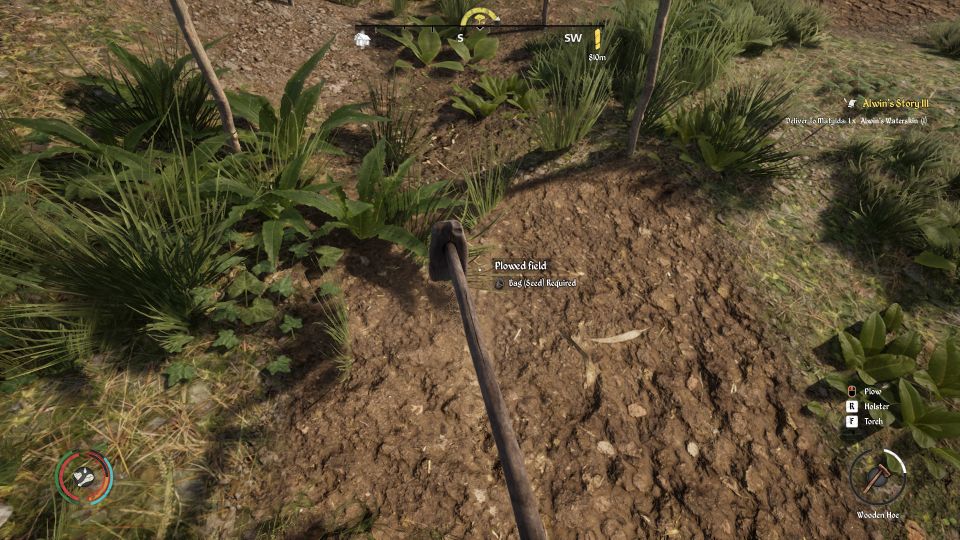 How to sow seeds
To get seeds, you can buy them from the vendors in the nearby town. The town of Gostovia (first town) does have someone selling them.
You also need to buy or craft a bag. A bag costs 200 coins and you can buy it from Uniegost. I tried using a simple bag and it didn't work.
Another way is to sew a bag if you don't have 200 coins but you need to unlock sewing first.
Once you have a bag, right click to get the menu wheel to pick the seeds you have. Also, certain seeds can only be planted on certain seasons.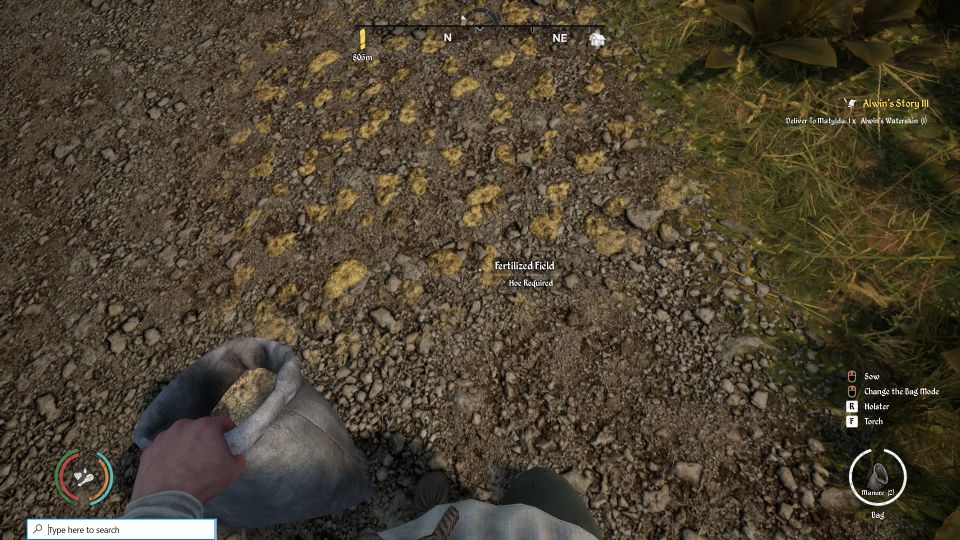 ---
Related articles:
Medieval Dynasty: How To Get Food And Water At The Beginning
How To Get Scythes And Iron Hoes For Free – Medieval Dynasty
Medieval Dynasty: How To Recruit People And Flirt With Ladies