As Medieval Dynasty is a survival and builder game, you need all kinds of tools to progress.
You can definitely buy or craft scythes or hoes, but it's much easier to just steal them.
Here's how you can get scythes and iron hoes for free in Medieval Dynasty.
Go to Alwin's farm in Gostovia
Gostovia is the first town or village you will come across when you play the game.
Just south of Gostovia, there's a paddy field and Alwin is the farmer in charge. The location is shown in the map below, marked by the player location.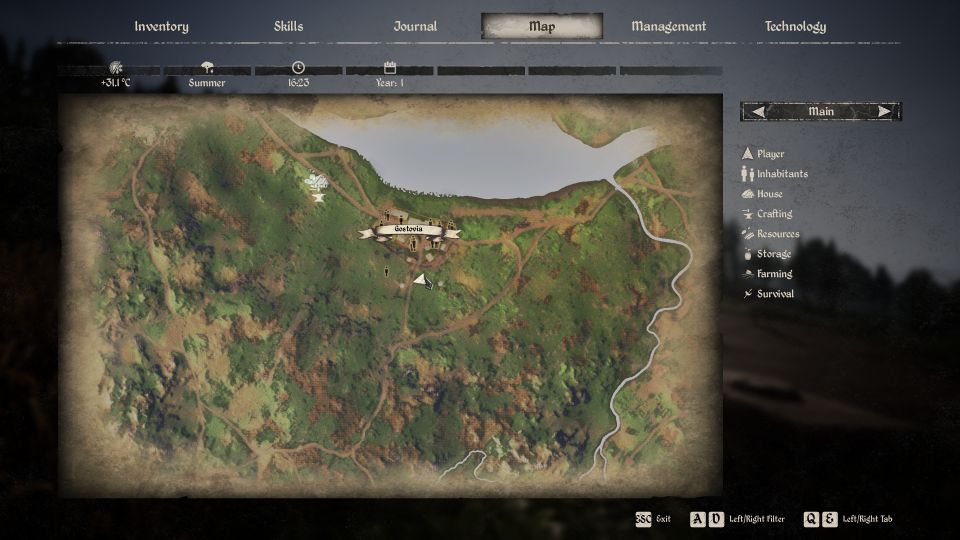 There, you will find two cabins. One or both of the cabins may have scythes available inside the chest.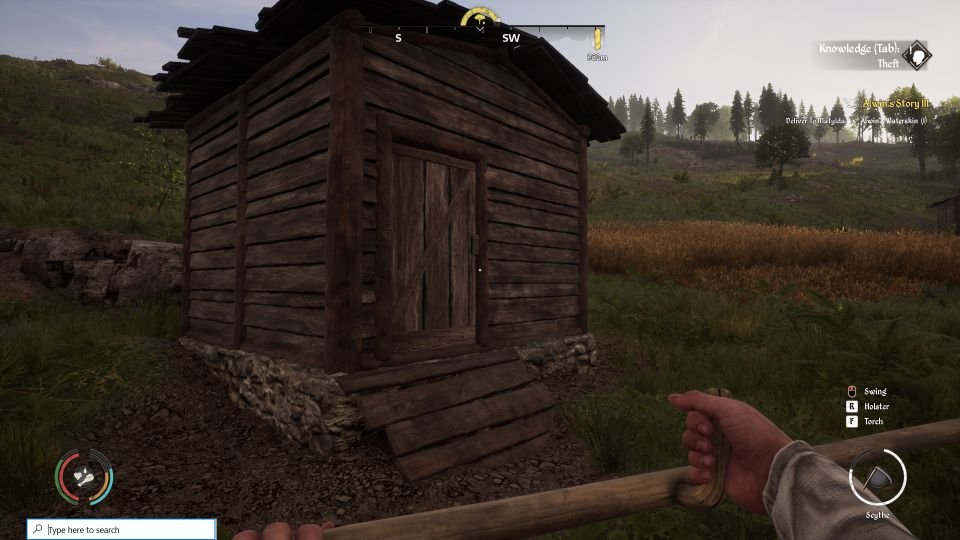 Steal them
You will see scythes, iron hoes and stone hoes. There are five of each. You can steal them to use for your own farm.
However, stolen items can't be sold; so there's no point taking them all.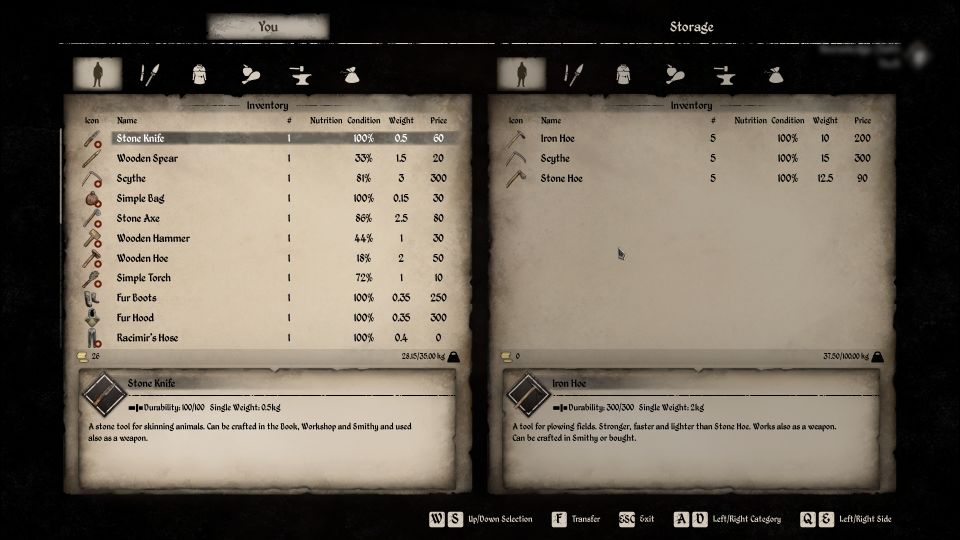 ---
Related articles:
Medieval Dynasty: How To Craft A Bow And Arrows
Medieval Dynasty: How To Increase Technology
How To Make Money Fast In Medieval Dynasty