Running Man (1930) is the second mission in Mafia's Definitive Edition.
Your task is to make a few trips fetching people in your taxi and eventually running away from thugs.
Here's a walkthrough of Running Man in Mafia: Definitive Edition.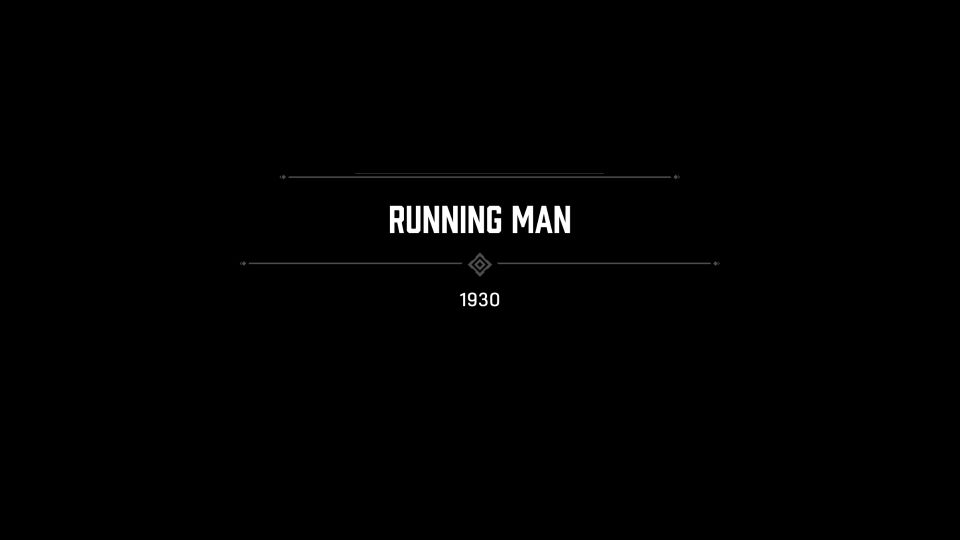 Get into the taxi
At the start of the mission, enter your taxi and fetch the lady to church.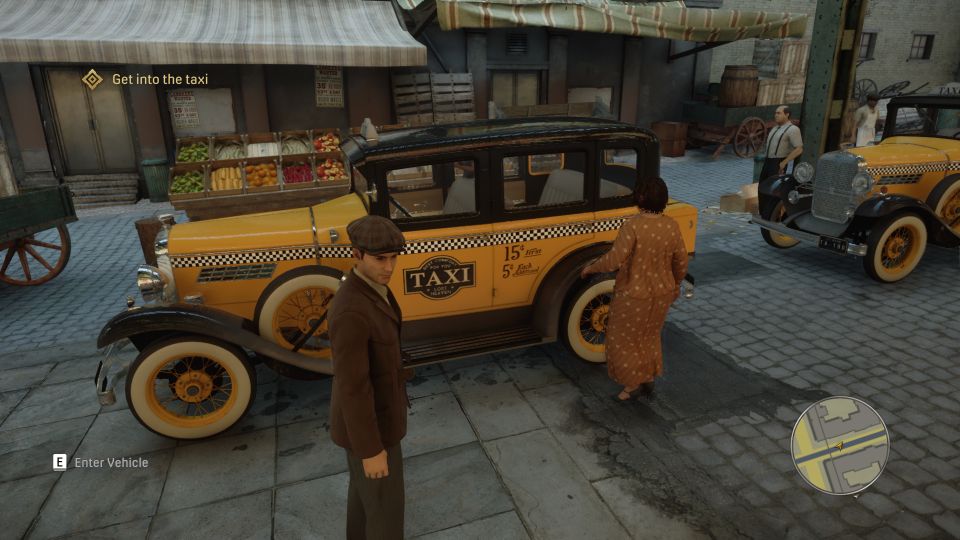 You'll have to go all the way to St Michael's Church.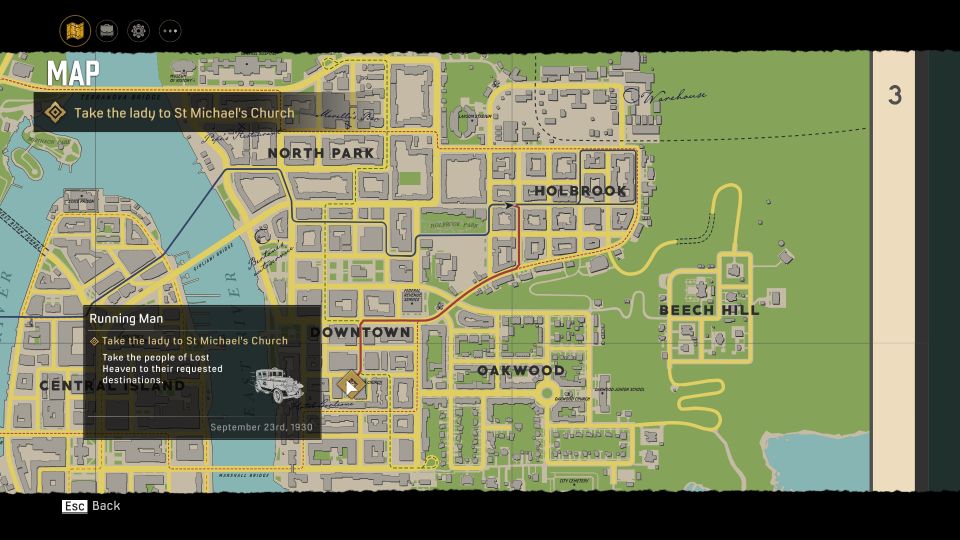 The objective is to drive carefully and not break the law. To reduce your speed, turn on the limiter. She'll also ask you to turn off the radio.
Depending on your difficulty, you may need to obey traffic rules and not hit other cars.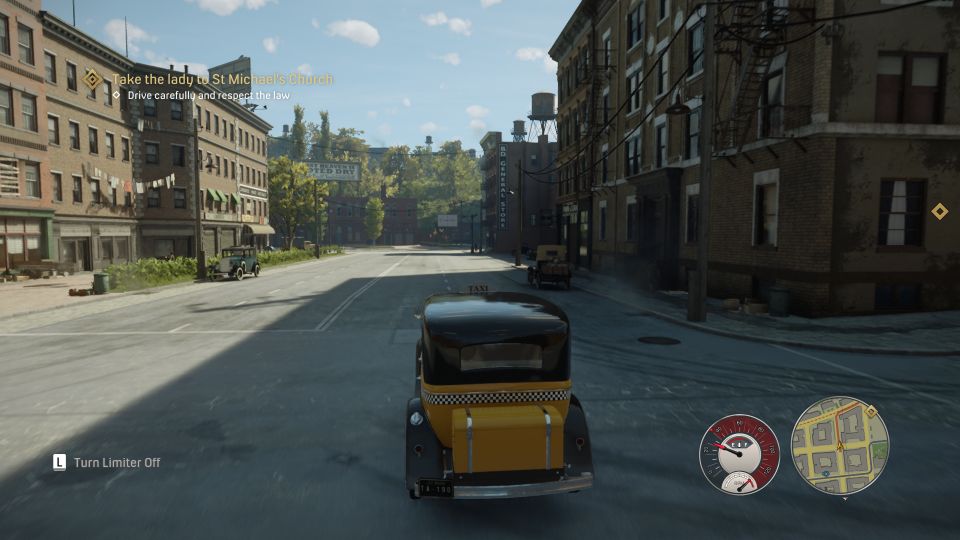 Once you reach the church, stop at the park beside the church.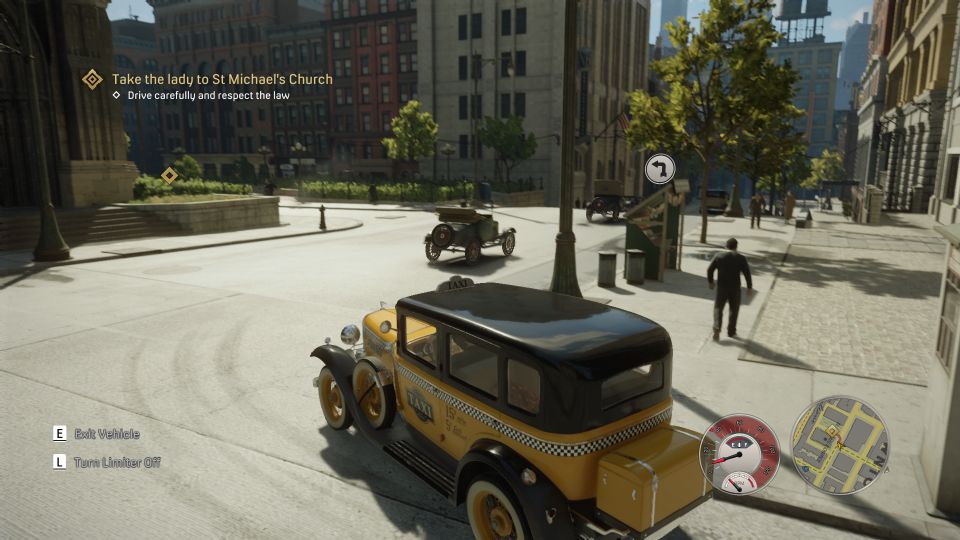 Find another fare
Look at your mini-map and you'll see a white icon. Go towards it to pick up the next passenger.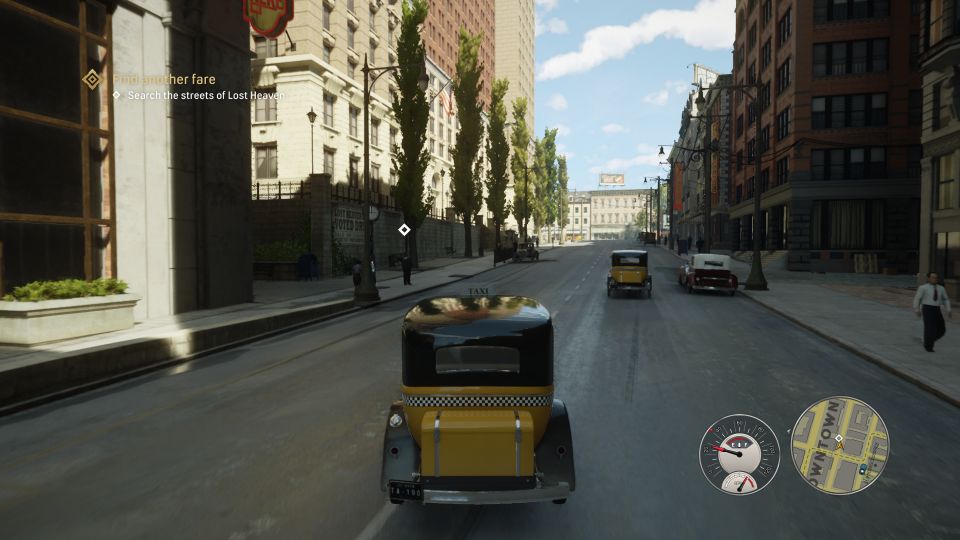 This time, you have to bring him to City Gallery and within the time limit, so you can turn off the limiter.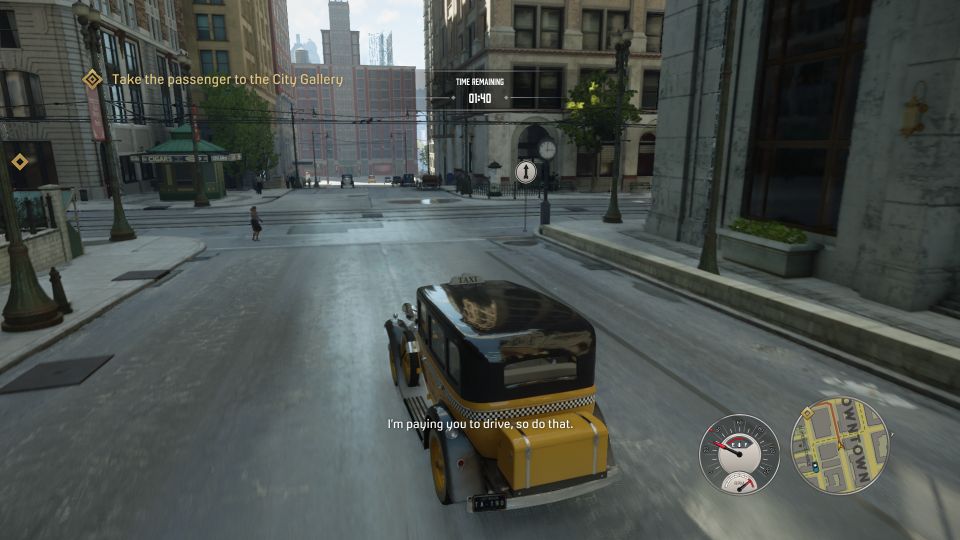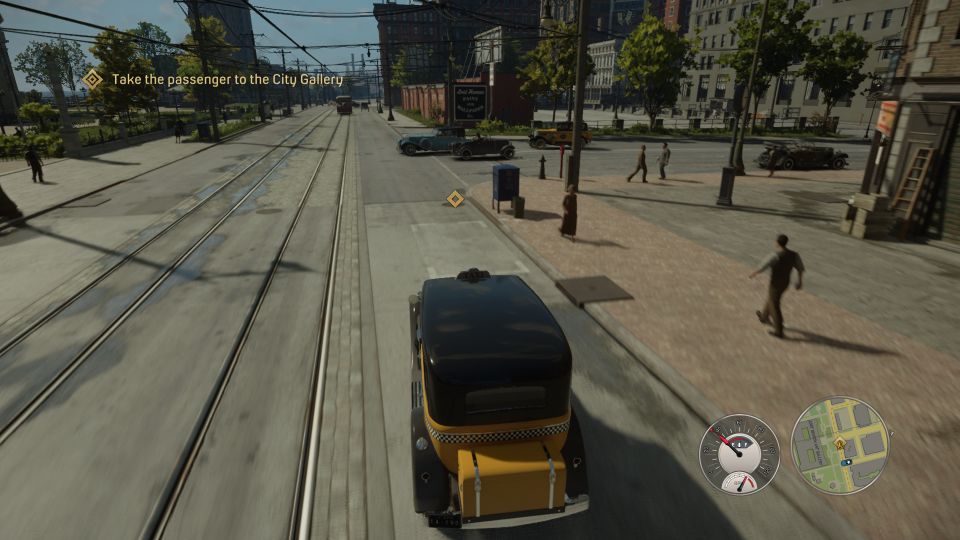 Find the next fare
Look for your third passenger nearby using the mini-map.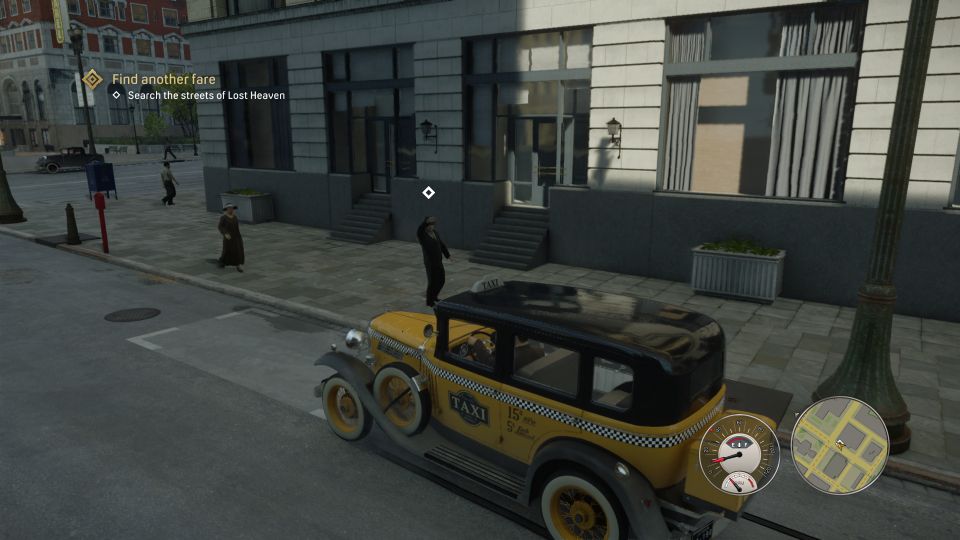 This time, bring him to Little Italy.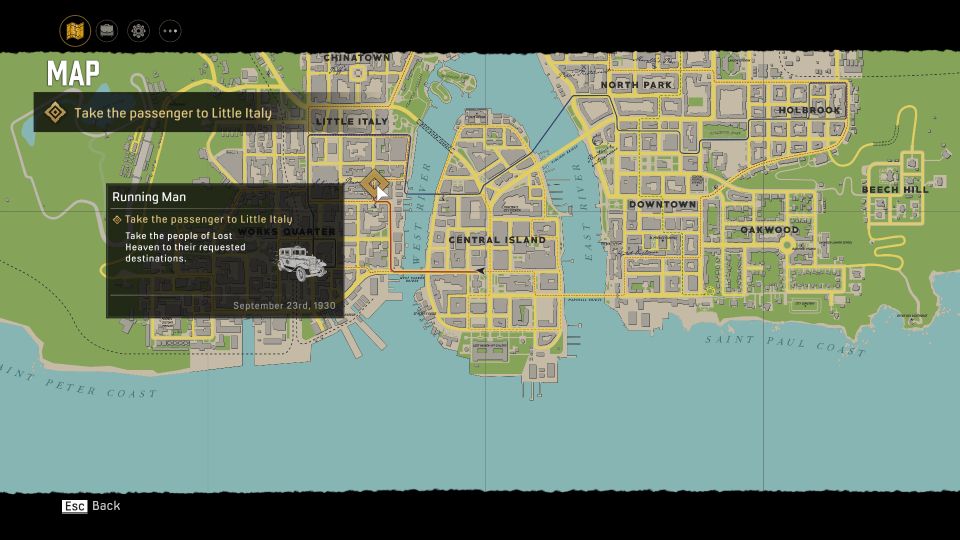 After reaching the destination, there'll be a cutscene where Tommy is drinking coffee but his car gets attacked by thugs.
You'll then need to run away from the thugs.
Escape the gangsters
Here, you have to go on foot as they shoot at you.
Just keep running and climbing over obstacles. The game will guide you. You will eventually reach Salieri's place.
Sam and Paulie will help you out and Tommy will be introduced to Salieri for the first time.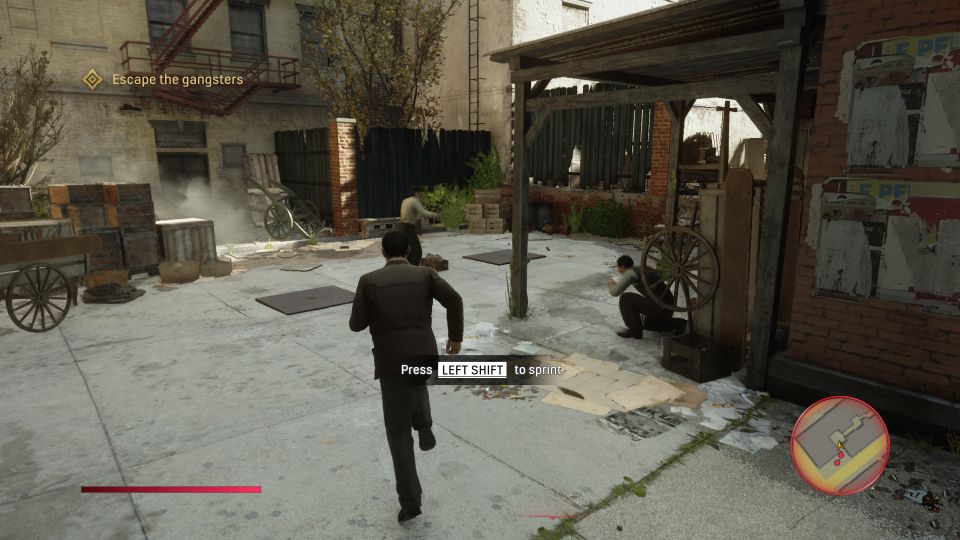 ---
Related articles:
Mafia Definitive Edition: An Offer You Can't Refuse Walkthrough