Better Get Used To It (1932) is a mission in the latest remake Mafia: Definitive Edition.
Your task is to deal with the thugs who messed with Sarah the other night.
Here's a walkthrough of Better Get Used To It in Mafia: Definitive Edition.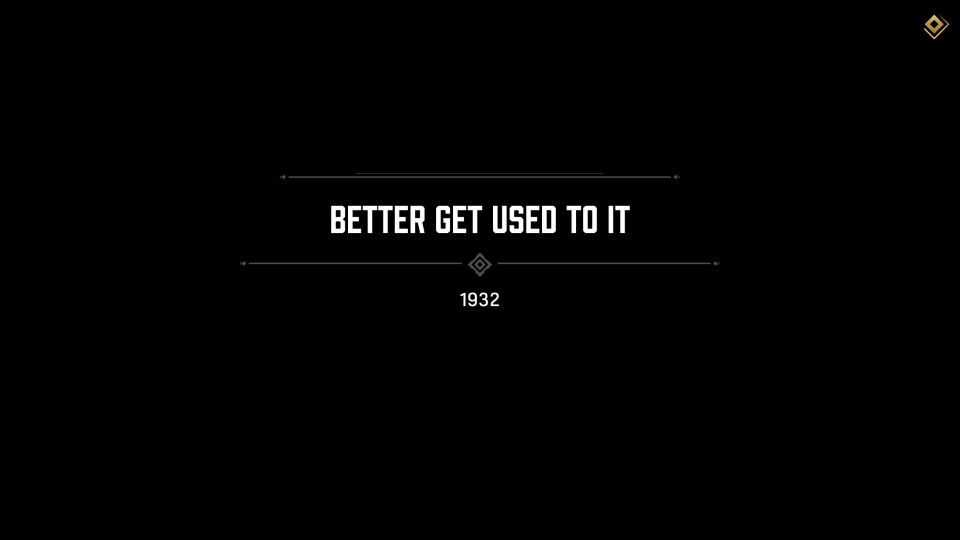 During the cutscene, Salieri wants the thugs to be dealt with. You will deal with the issue with Paulie.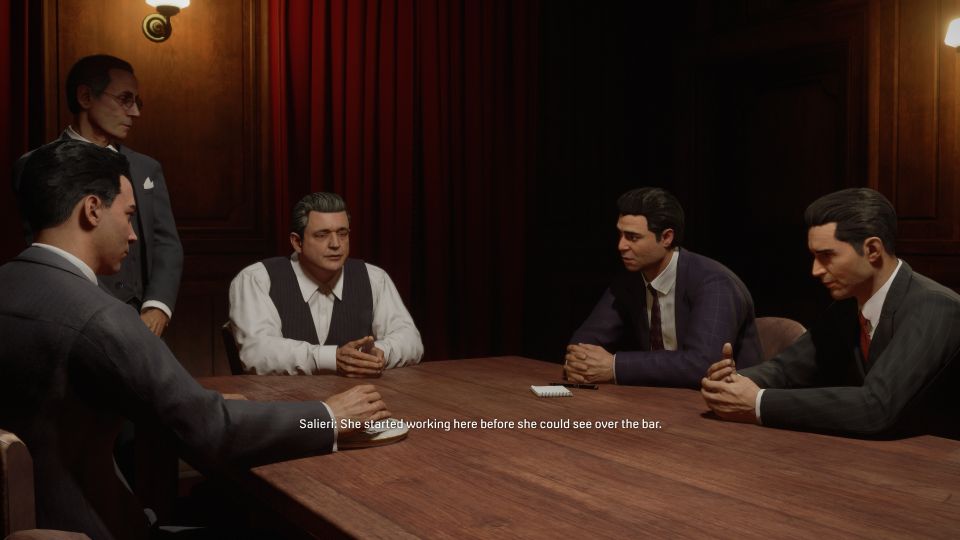 Talk to Vincenzo
First of all, meet Vincenzo to get your weapon.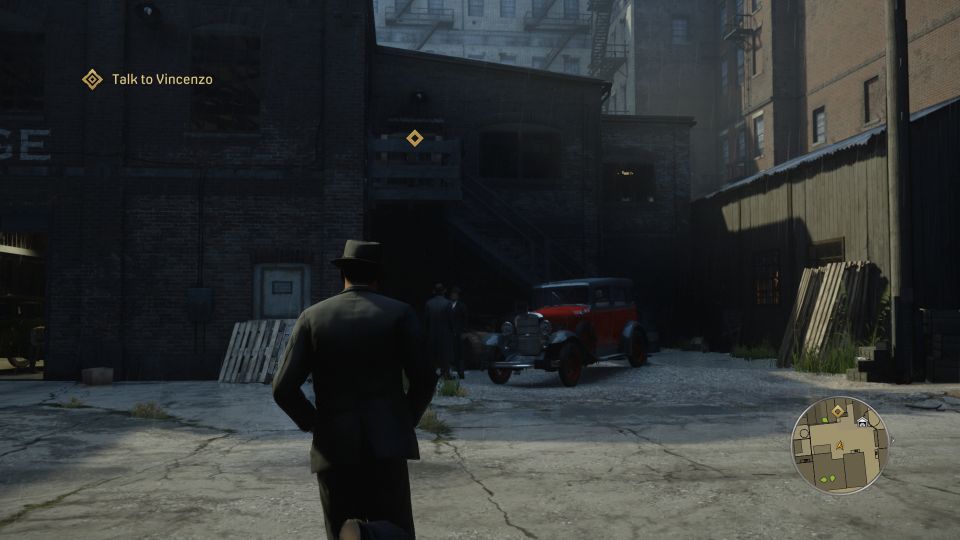 Meet Paulie
Next, head towards Chinatown to meet Paulie first.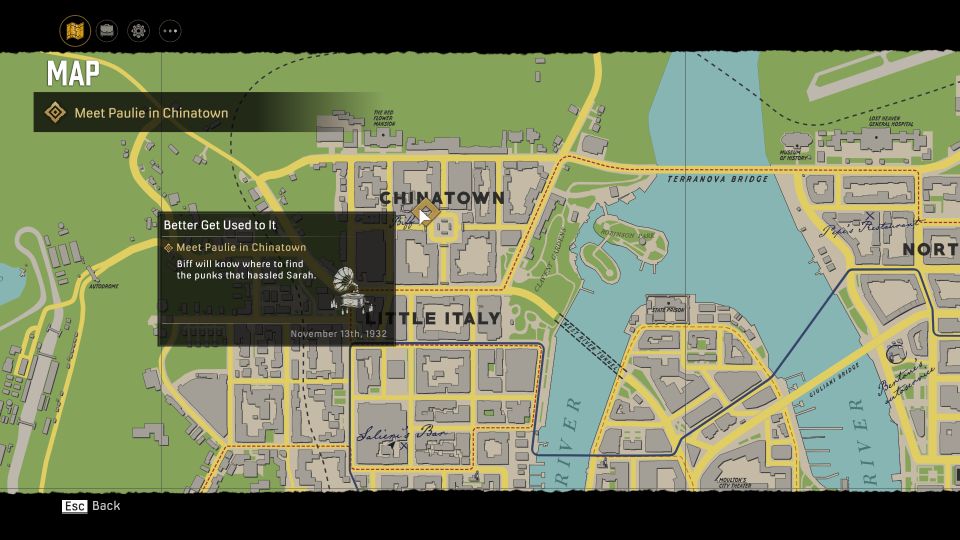 Park in front of Chinatown and you'll see Paulie standing there.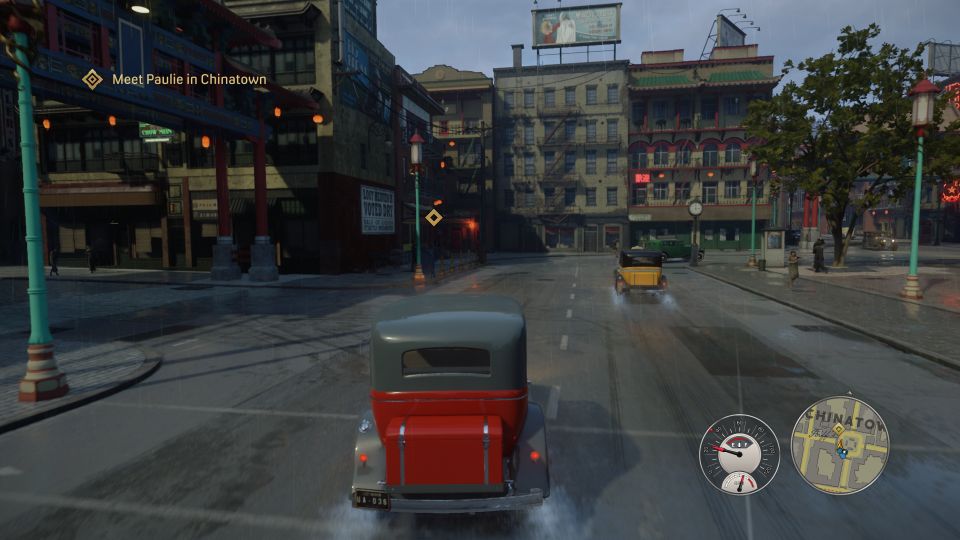 Follow Paulie
Follow Paulie to get to Biff's Pawn Shop and get information on the thugs.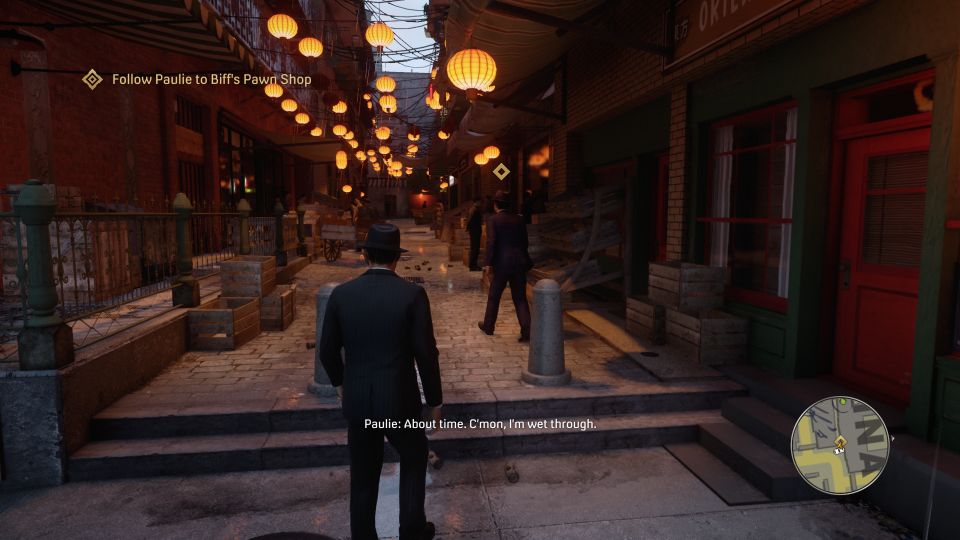 Find out where the gang hangs out
After talking to Biff, follow Paulie through the back door.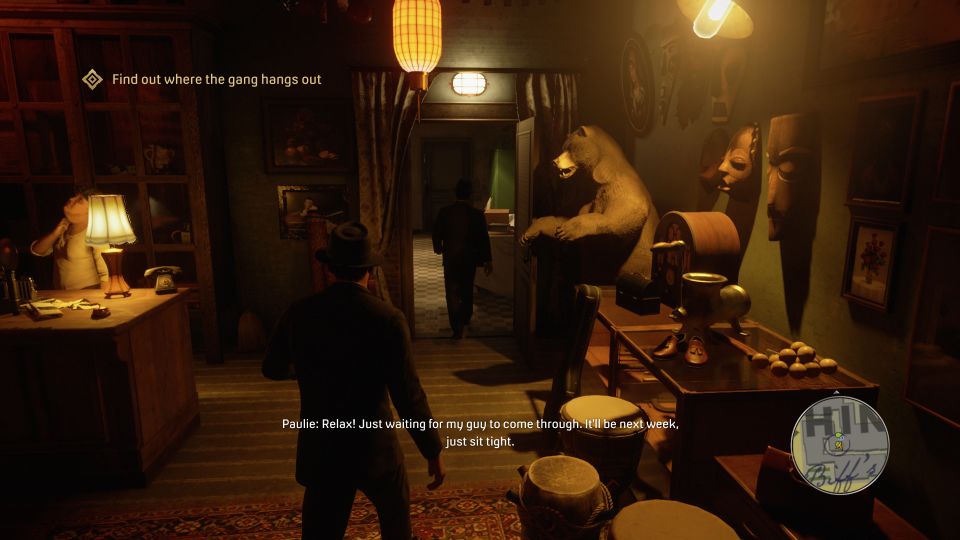 In the room, you will find a Dime Detective collectible.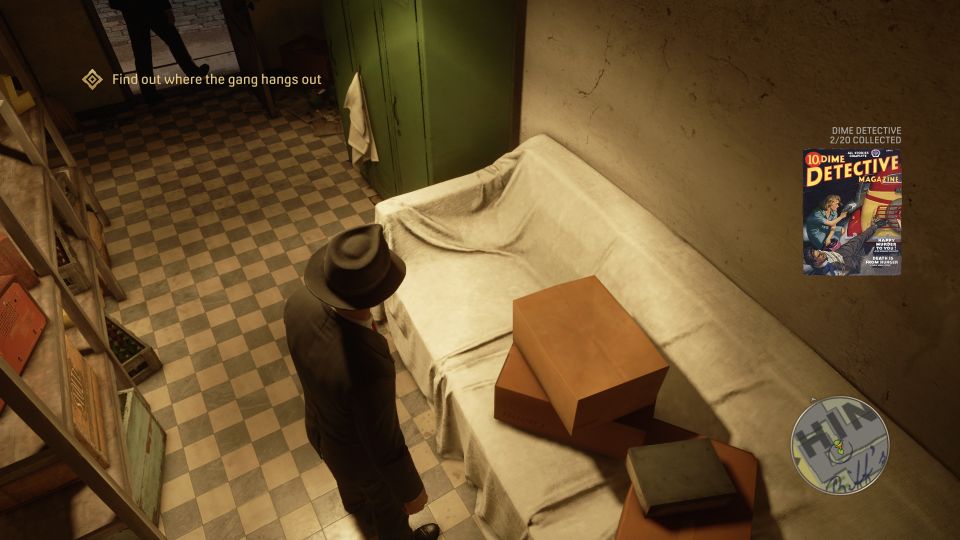 Continue following Paulie until you see the Service Station. At the street before crossing to the station, there's another collectible on the ground near the bin.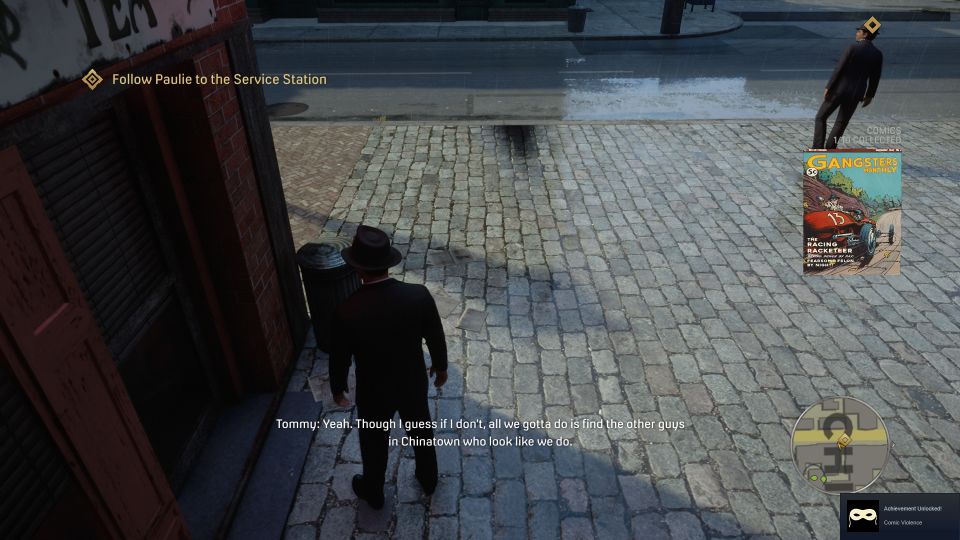 Teach the punks a lesson
Paulie will then bring you to the gate which leads to the thugs.
Kick the gate down.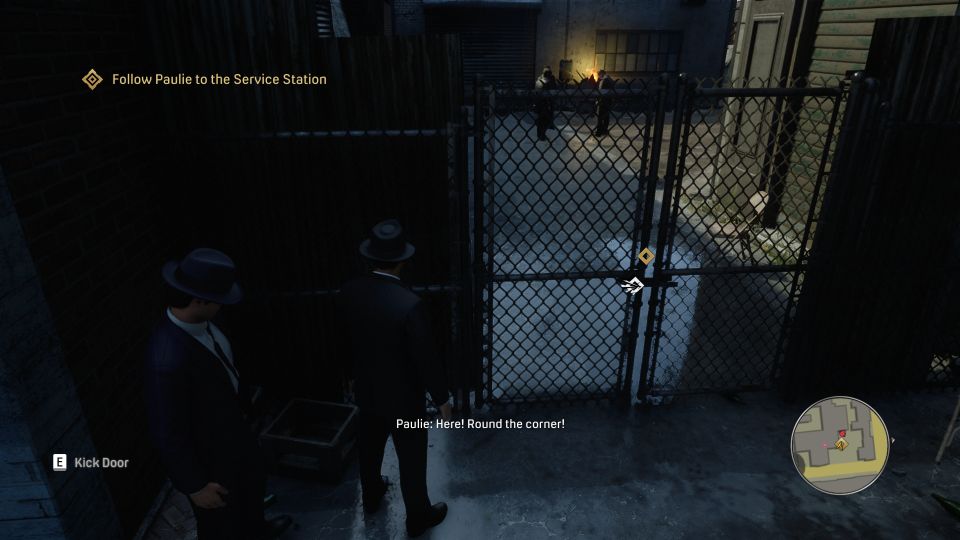 Take out the thugs. As usual, you need to counter their attack first before you can actually hit them.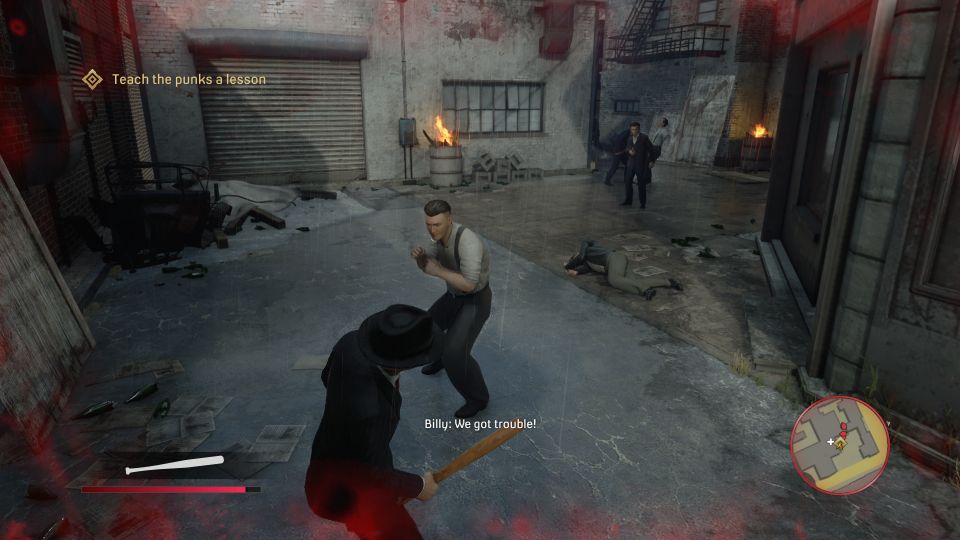 Once you're done, rejoin Paulie in front.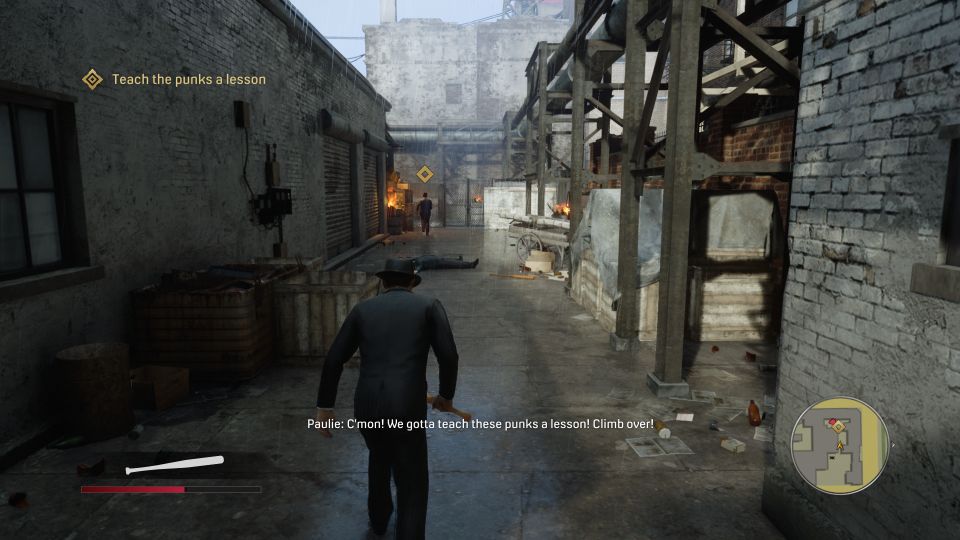 Kill the thugs
They will start to shoot at you guys. Here, you can start equipping your gun.
Paulie will take the gate below. You need to climb the ladder up.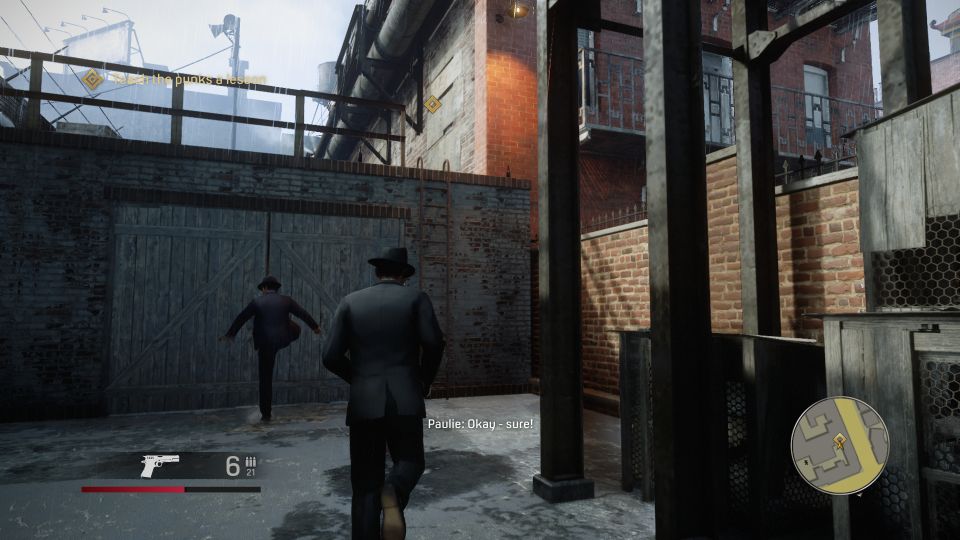 From the top, clear the yard. You can shoot at the barrels to cause an explosion.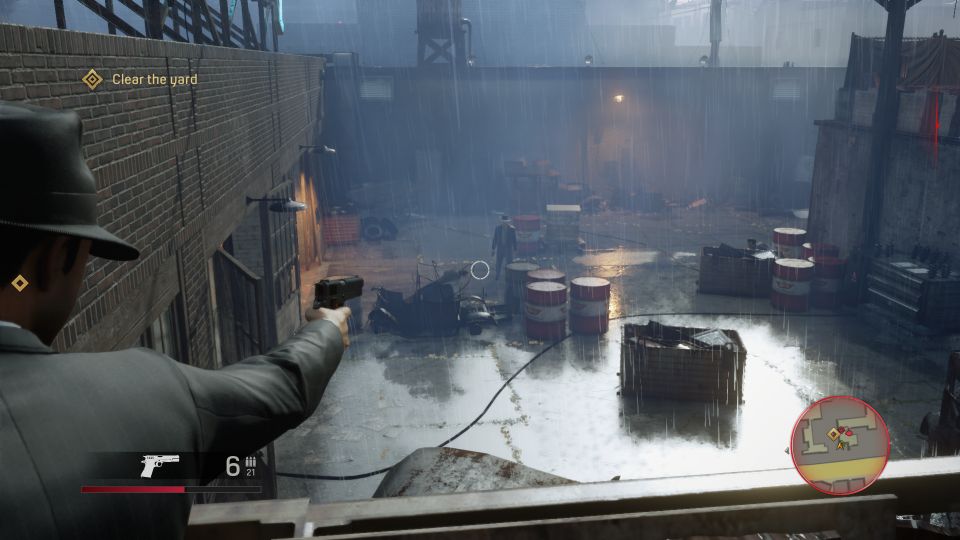 Similarly, shoot at the barrels inside the building to create another explosion. Not all will die, but it makes it easier.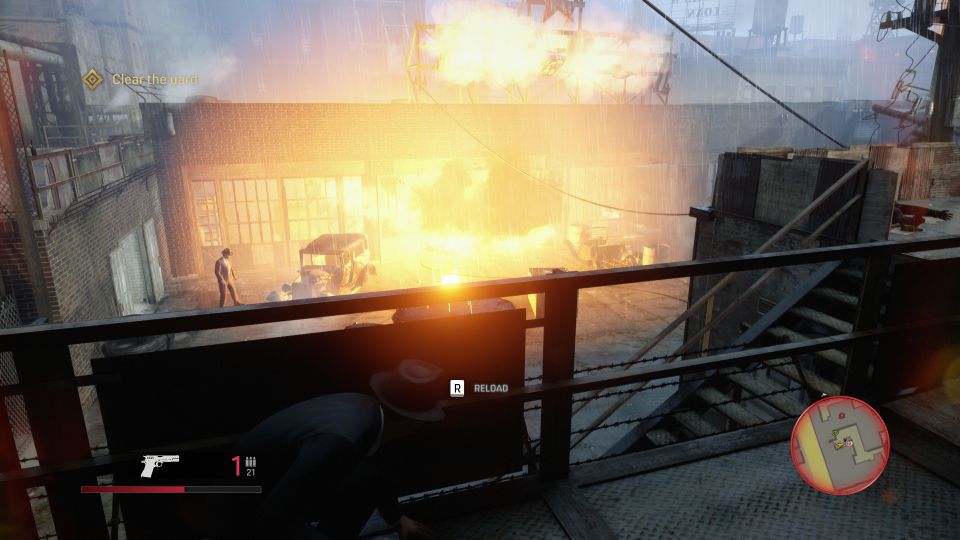 Enter the burning building and continue clearing the thugs.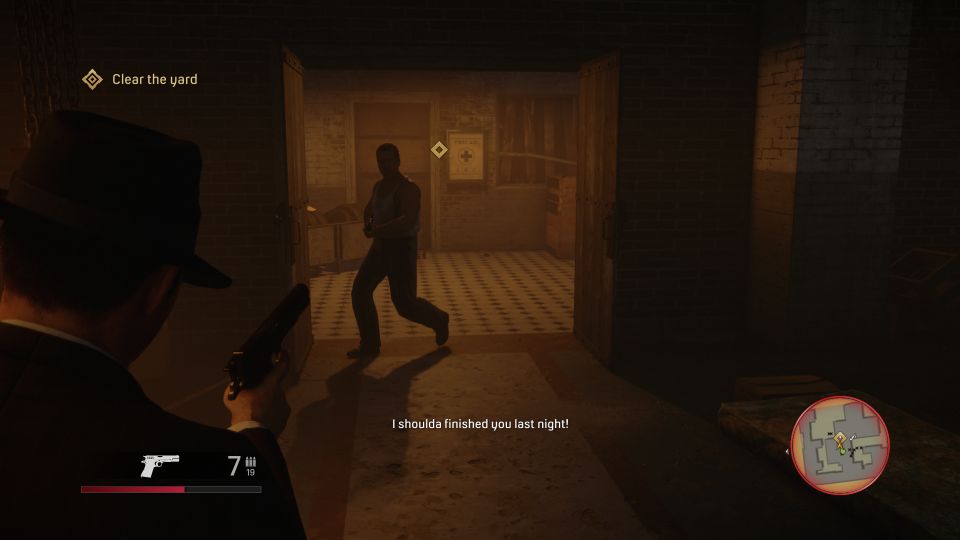 Catch up to Billy
Continue killing the thugs as you chase after Billy.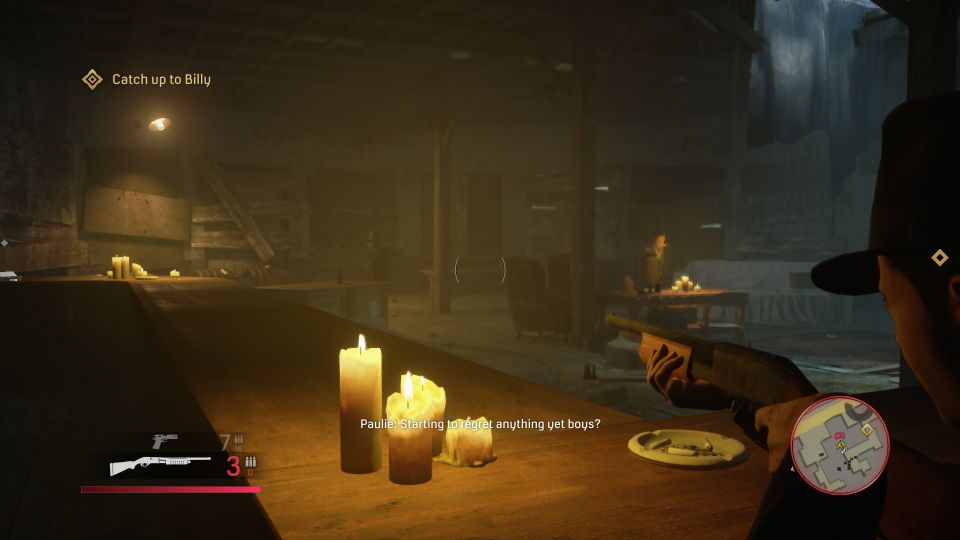 You will reach this metal door. Kick it down and continue looking for Billy.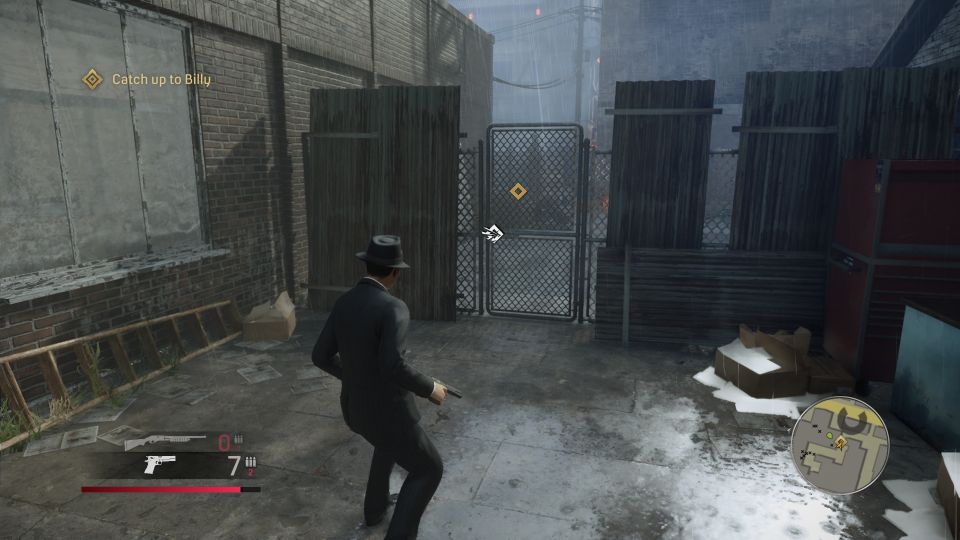 Chase after them
Enter the car with Paulie and chase after the thugs.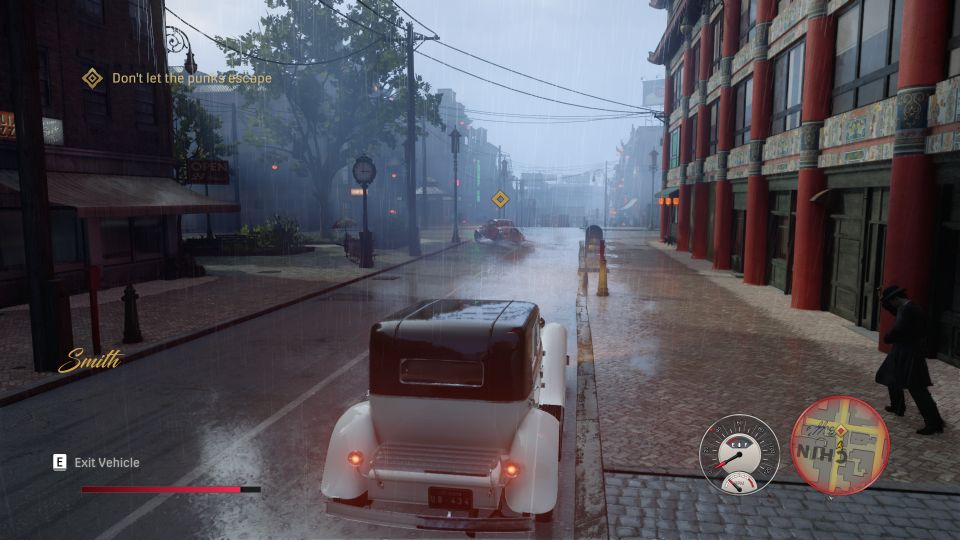 Go near to allow Paulie to shoot them down. Once their car has stopped, get down and investigate.
The mission ends here.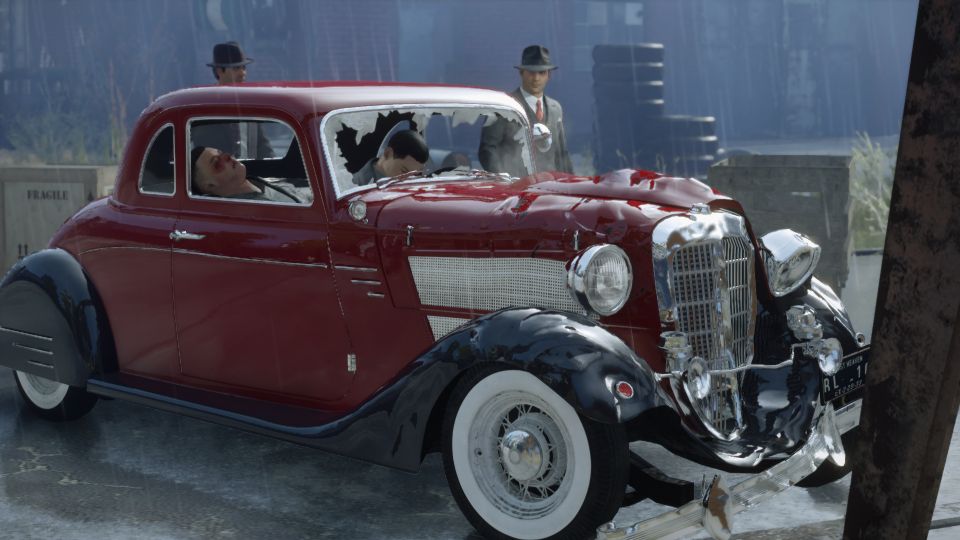 ---
Related articles:
Mafia Definitive Edition: Sarah Mission Walkthrough & Guide
Mafia Definitive Edition: Fair Play Mission Walkthrough & Guide