Thirst For The Hunt is a side quest available in Horizon Forbidden West.
Your objective is to help Drakka obtain machine hearts to trade for water.
Here's a walkthrough of Thirst for the Hunt in Horizon Forbidden West.
Recommended level is 17 and above.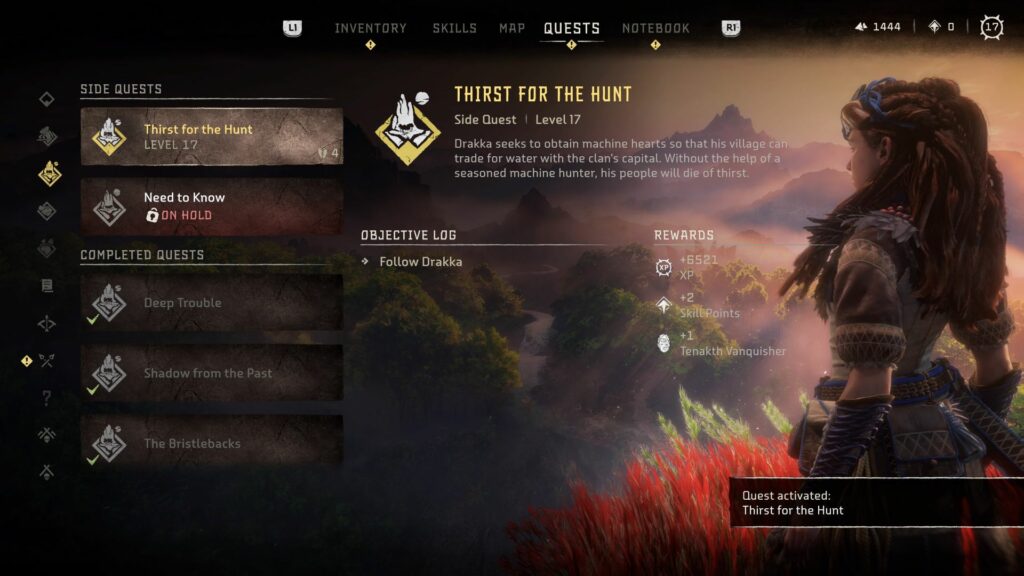 To begin the quest, head to the location shown in the map below, marked by the player location.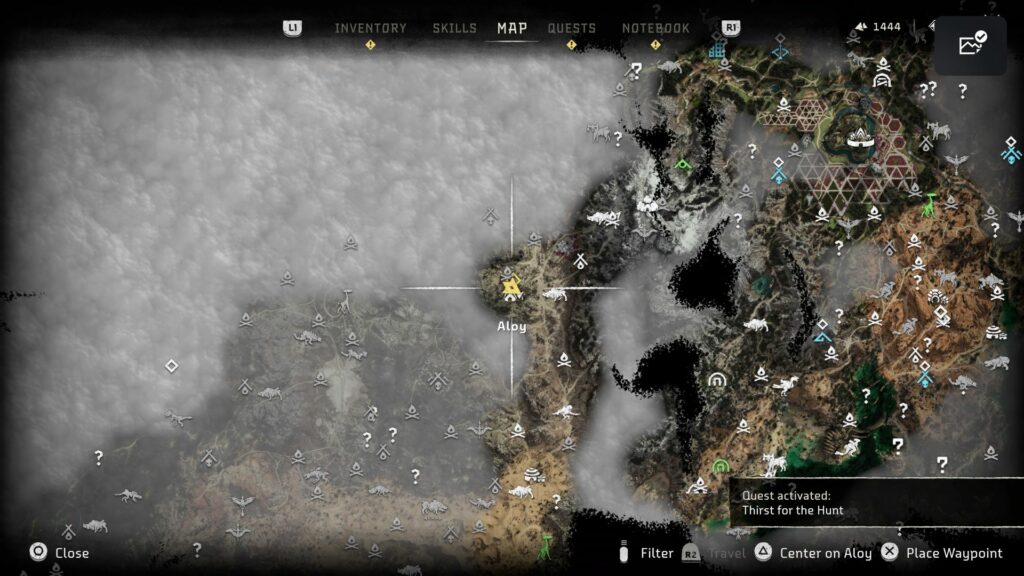 Talk to the Tenakth to begin the quest.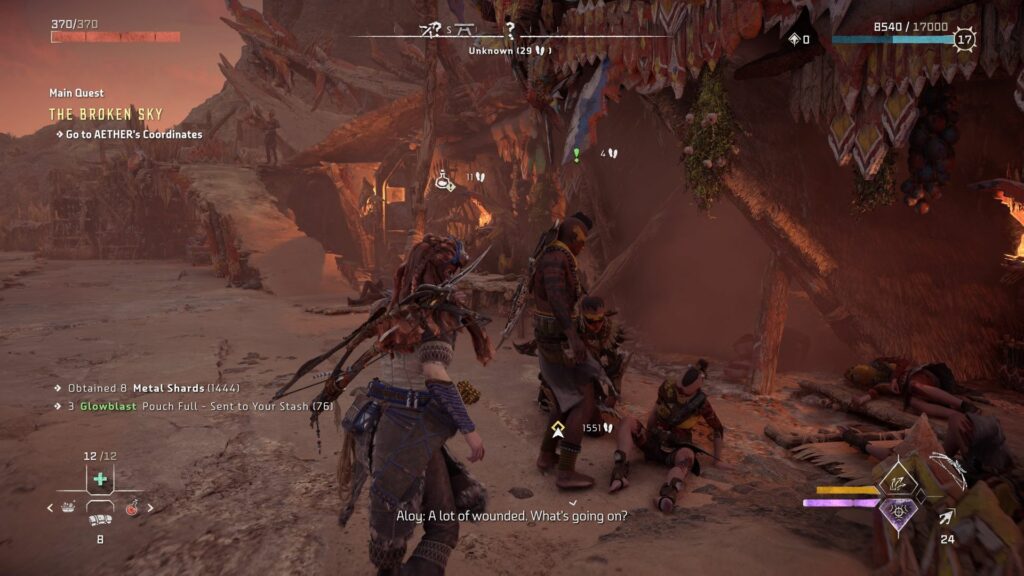 Follow Drakka
Then, follow Drakka as he leads you to the machines.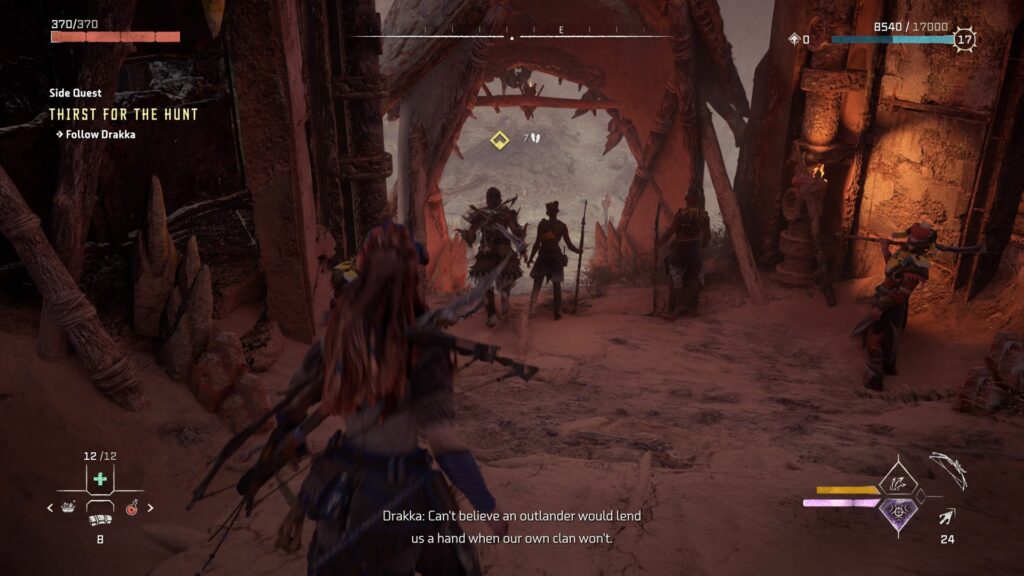 You'll eventually be led to a dead end. Climb up to the top.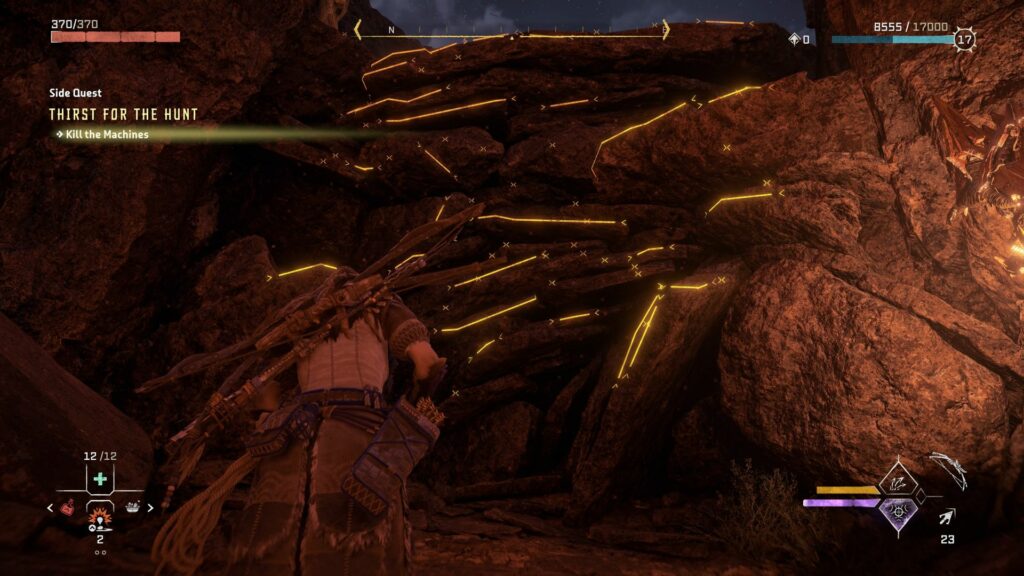 Kill the machines
There are a few machines to deal with here. You can try to damage them from the top first to make the fight easier.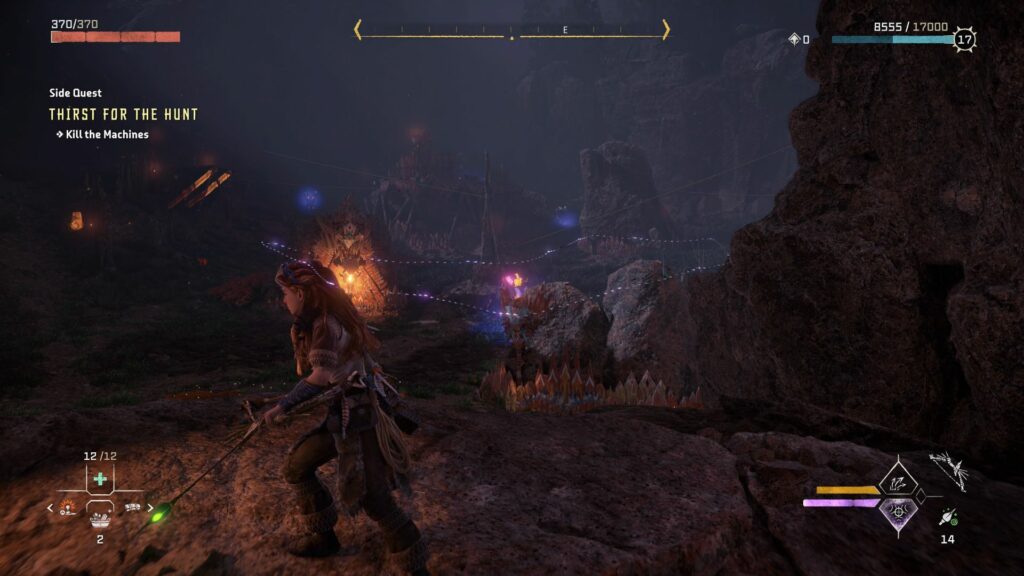 Gather machine hearts
After the battle, gather 2 Fanghorn hearts and 2 Ravager hearts.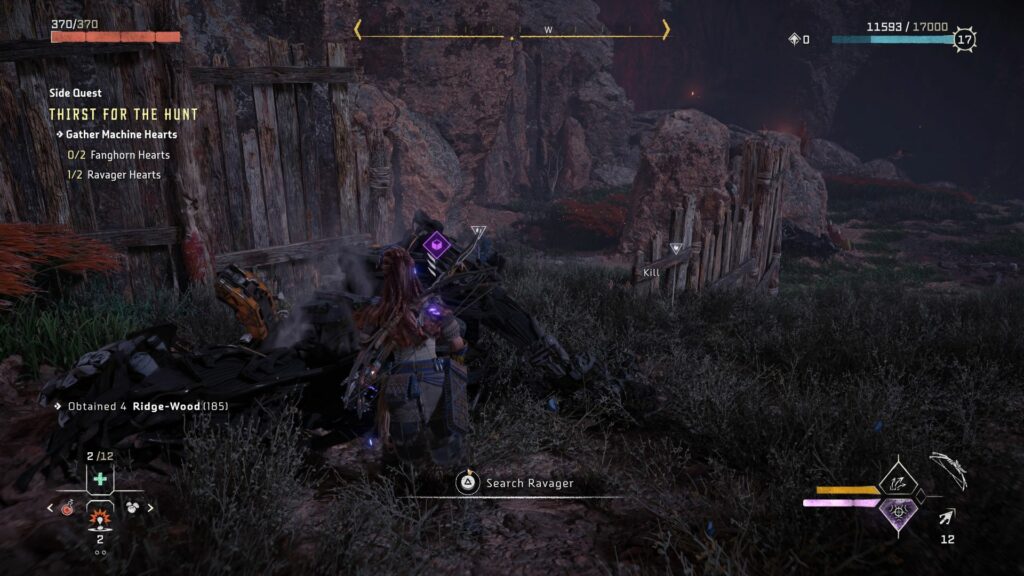 Talk to Drakka when you're done collecting hearts.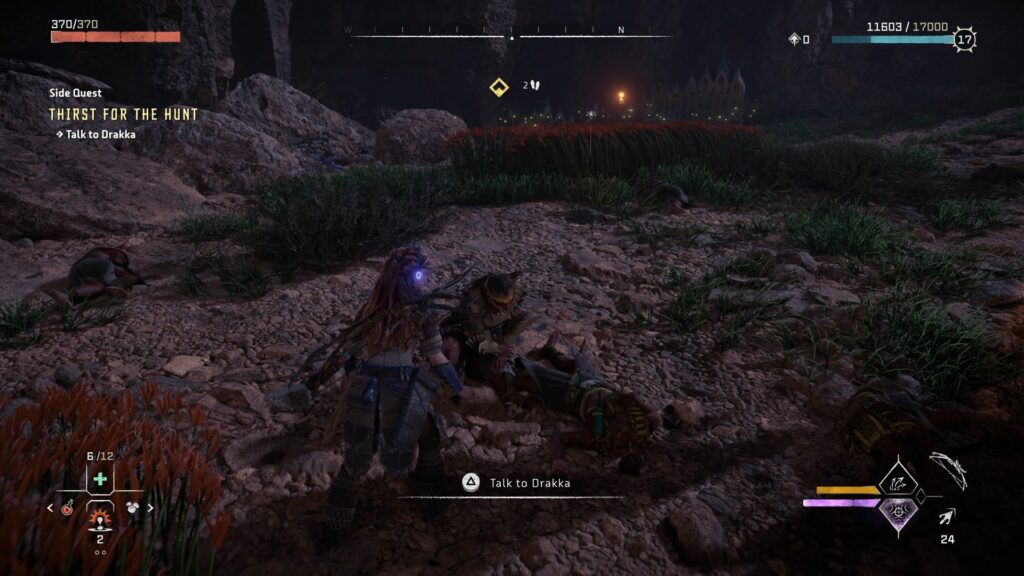 Find the survivor
Follow Drakka to the Thunderjaw location.
At the area, you'll hear a survivor. Use focus to scan and you'll find the guy.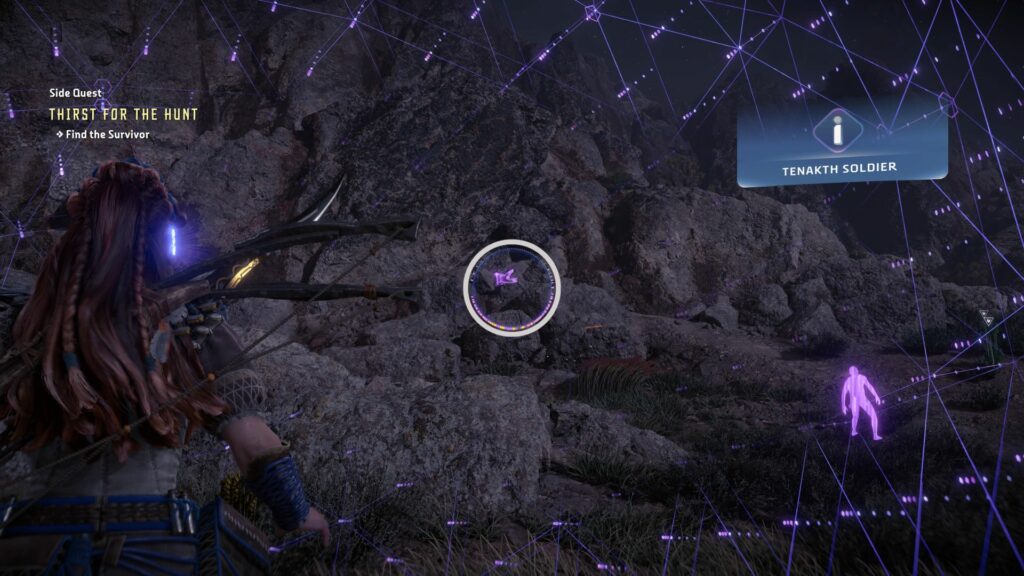 Kill the Burrowers
After talking to the survivor, Burrowers will appear from the ground. Take them all out.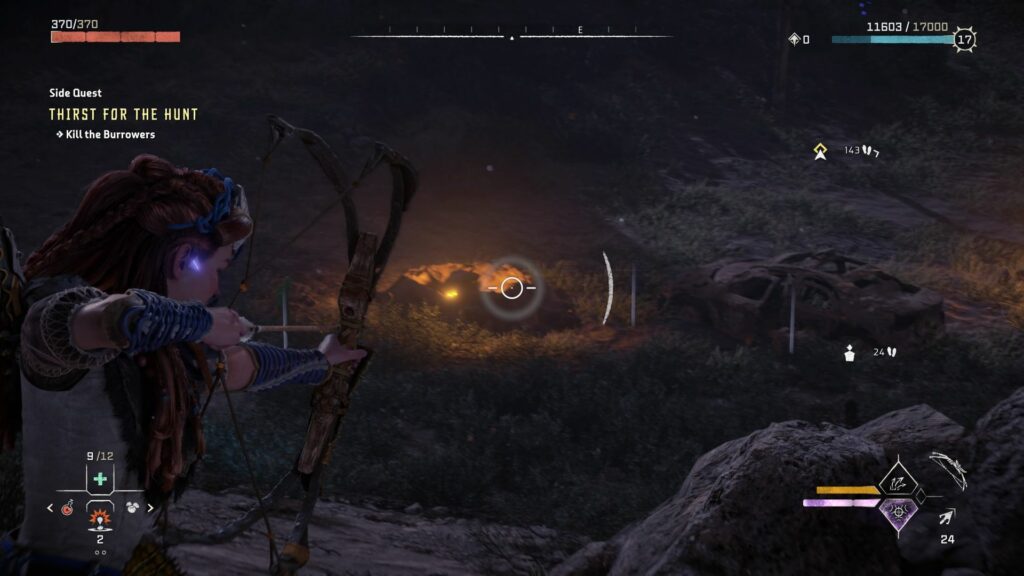 Kill the Thunderjaw
After the Burrowers are dead, a Thunderjaw will show up.
Scan the machine to find the weak spots.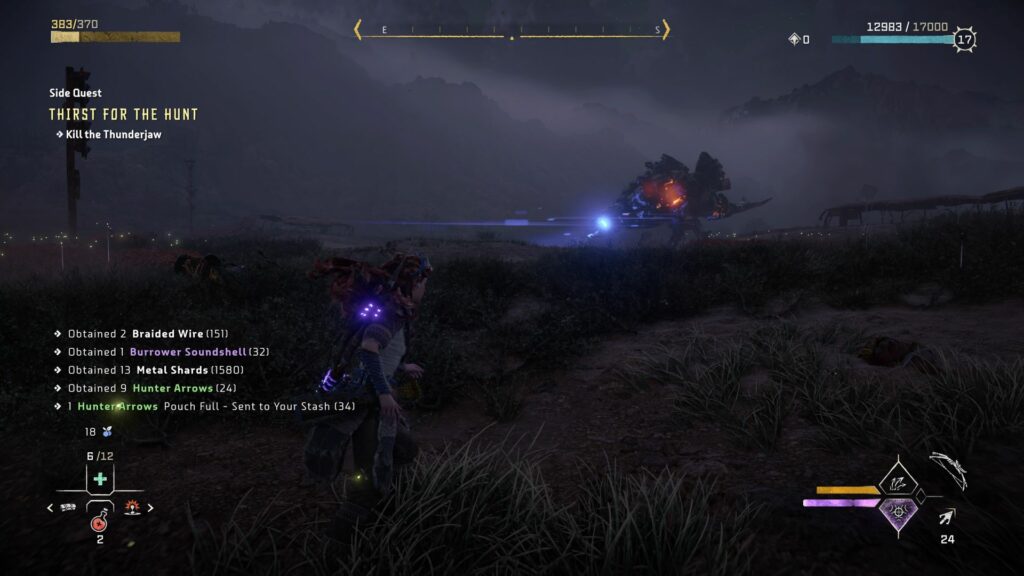 One of the good weak spots for a precision arrow would be the sides which are lit in orange. They'll do good damage there.
You can also destroy the disc launcher. You can then use the launcher against the machine.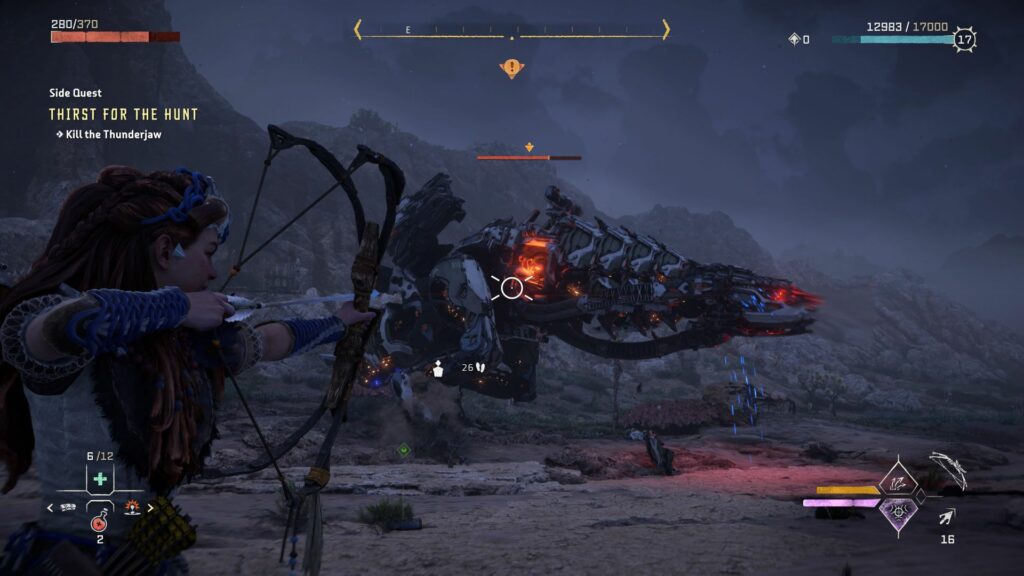 After defeating it, collect the Thunderjaw's heart.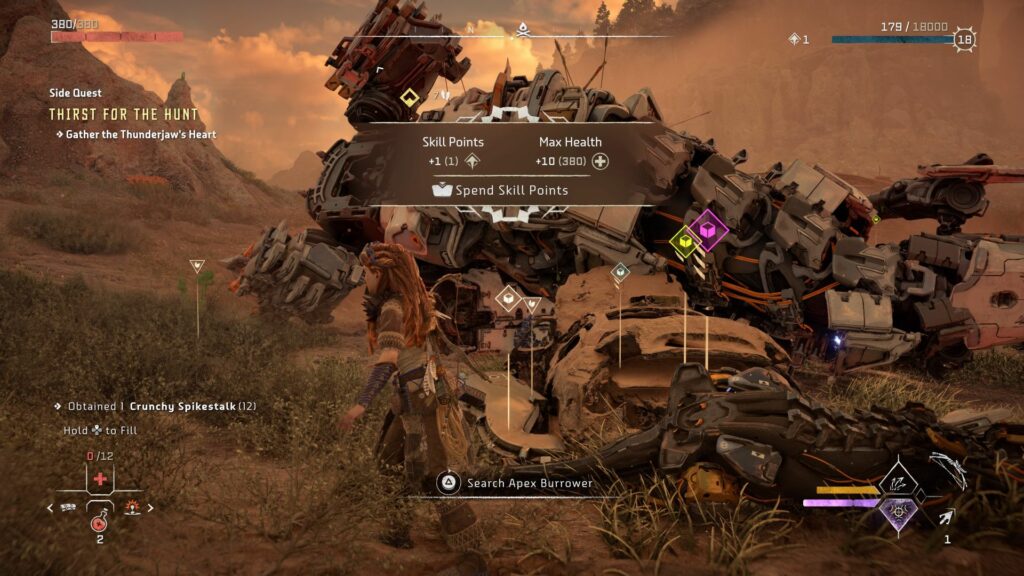 Talk to Drakka
After the battle, talk to Drakka again.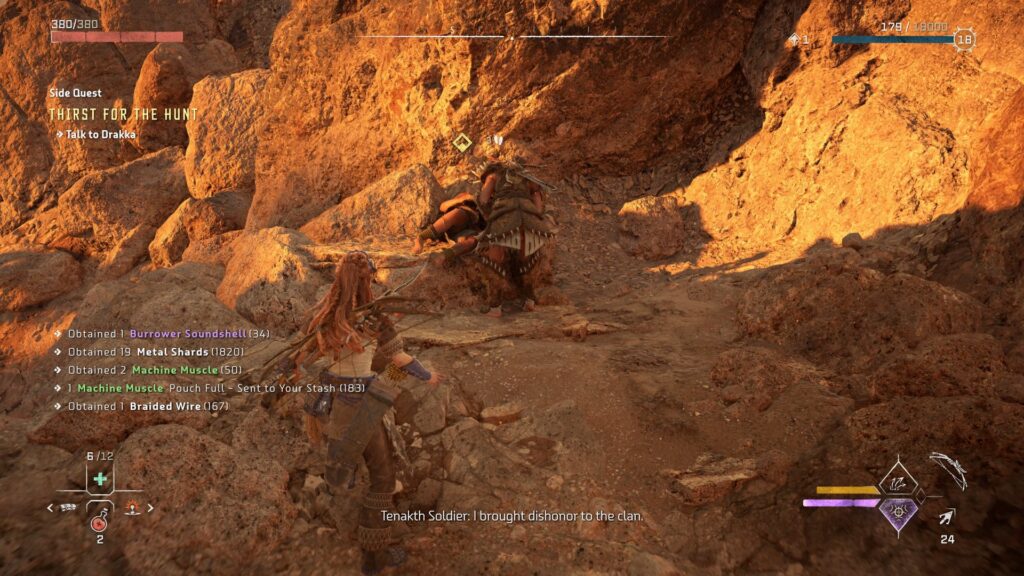 Head back to Jetakka to complete the quest.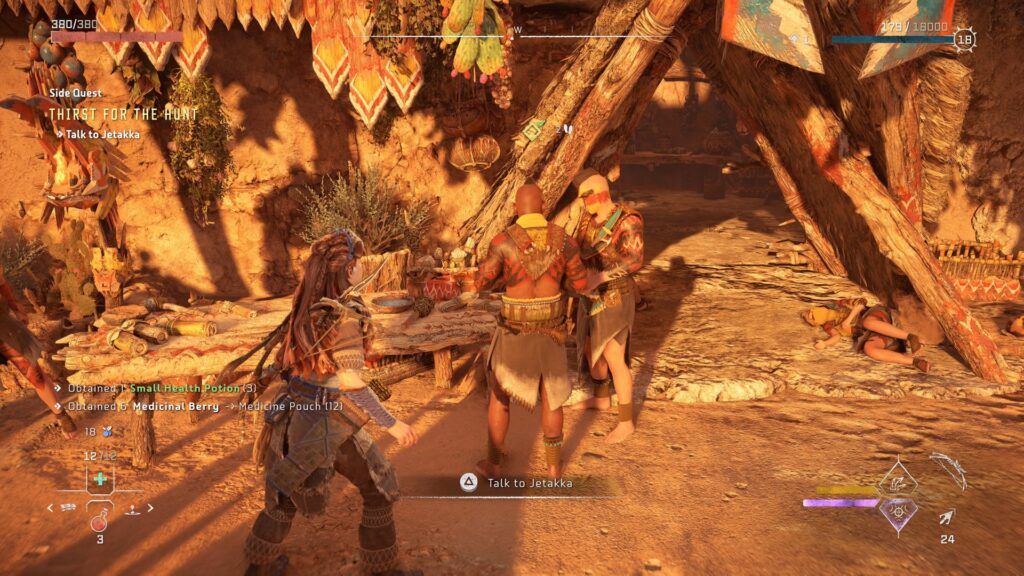 ---
Related posts:
Horizon Forbidden West: No Man's Land Walkthrough