Gemini is one of the main quests available in Horizon Forbidden West.
Your objective is to subdue and capture HEPHAESTUS at the Cauldron Gemini.
Here's a walkthrough of Gemini in Horizon Forbidden West.
Recommended level is 30 and above.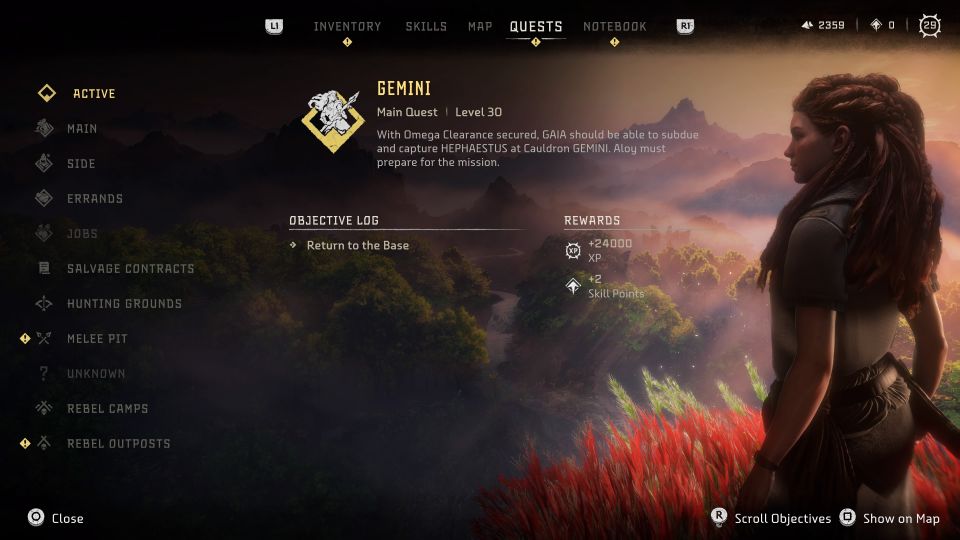 To begin the quest, head back to the base to speak to GAIA.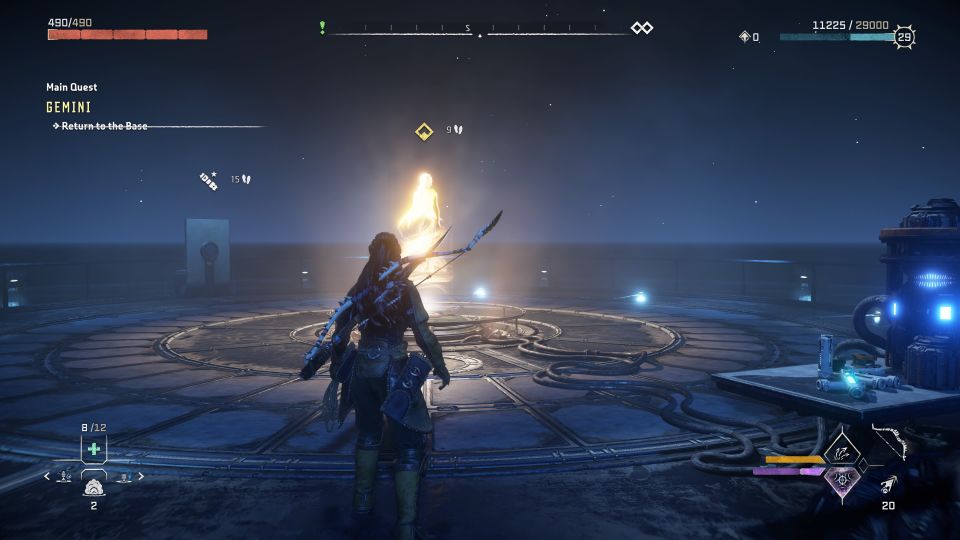 Talk to Varl
Next, go downstairs to find Varl.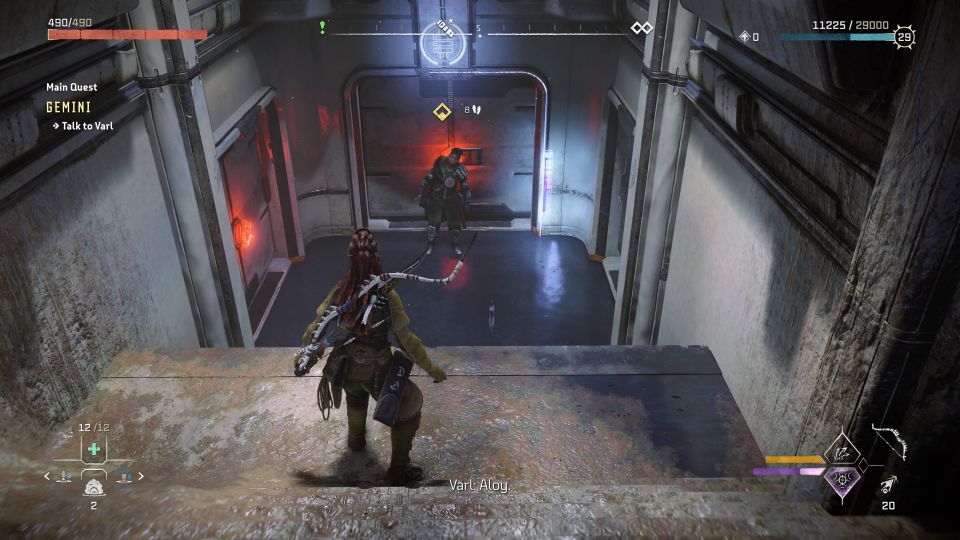 Talk to Beta inside. The choices may not matter here.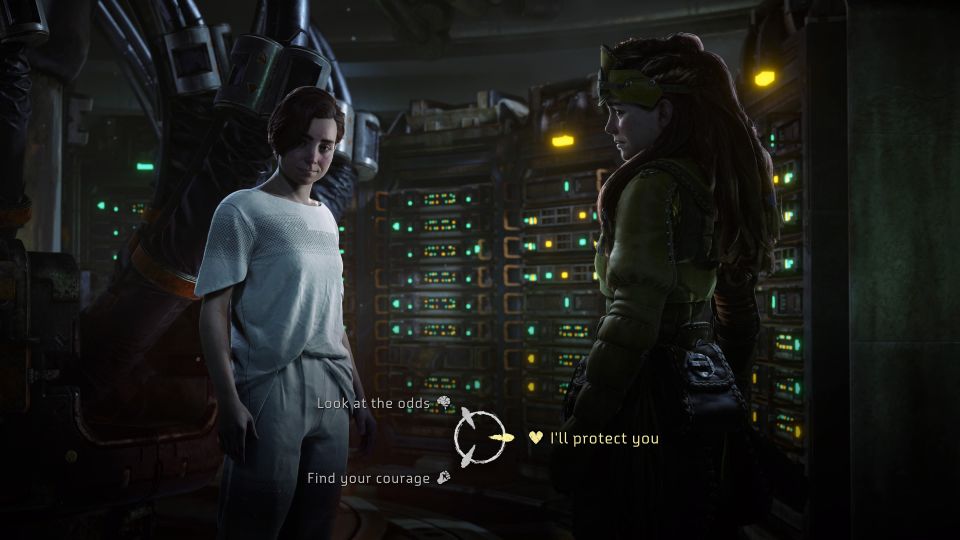 Return to GAIA. When you're ready, proceed with the quest.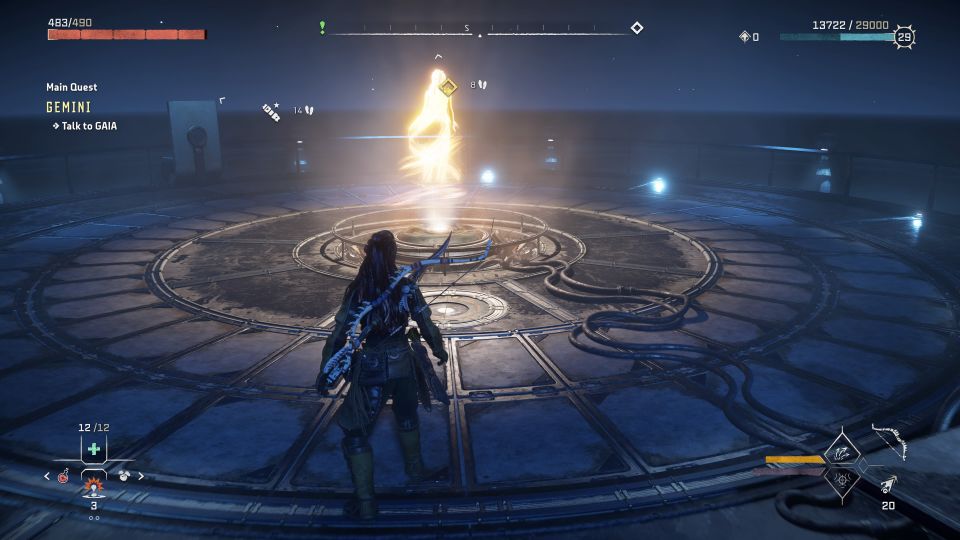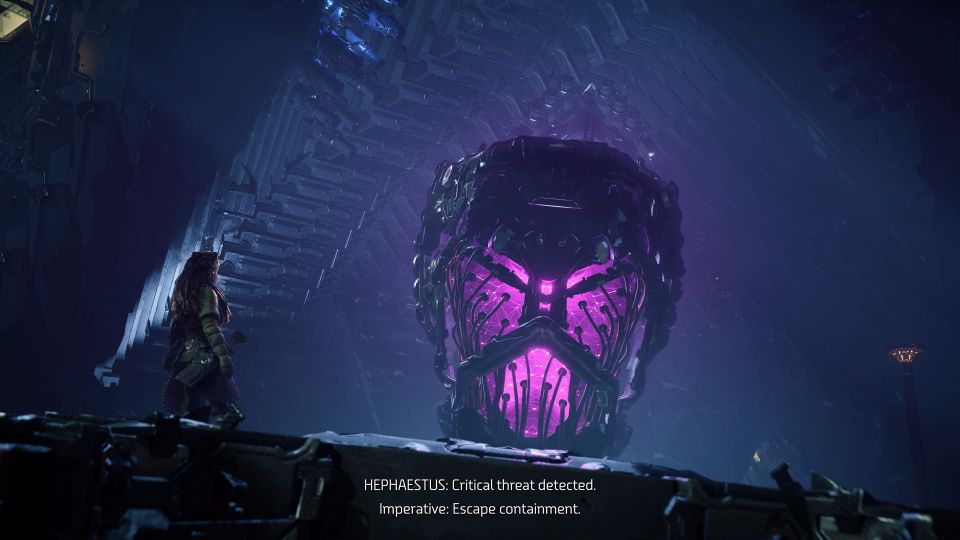 Protect Beta
HEPHAESTUS doesn't want to be contained and will summon some machines.
You'll have to protect Beta by fighting the machines away from here. There are two machines to kill.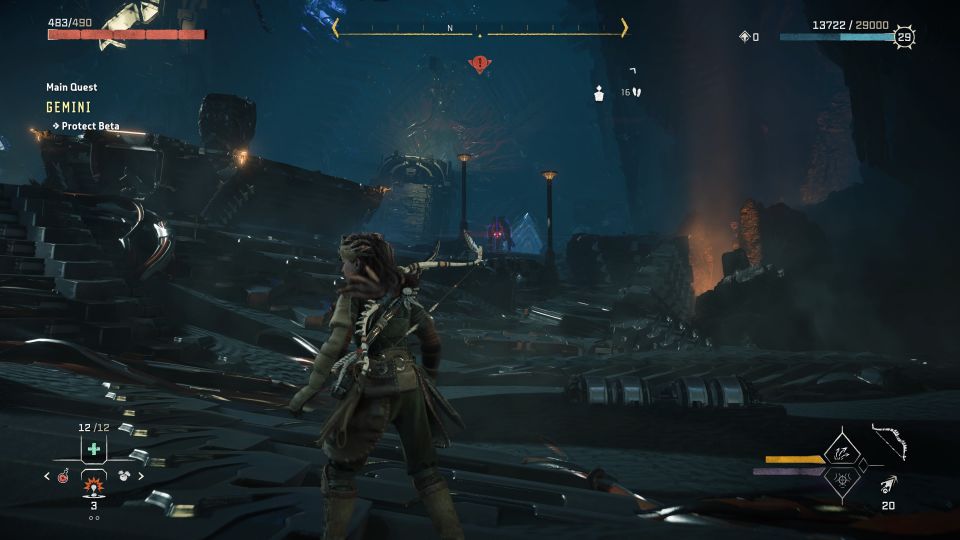 Pursue HEPHAESTUS
After killing them, look for HEPHAESTUS deeper inside the Cauldron.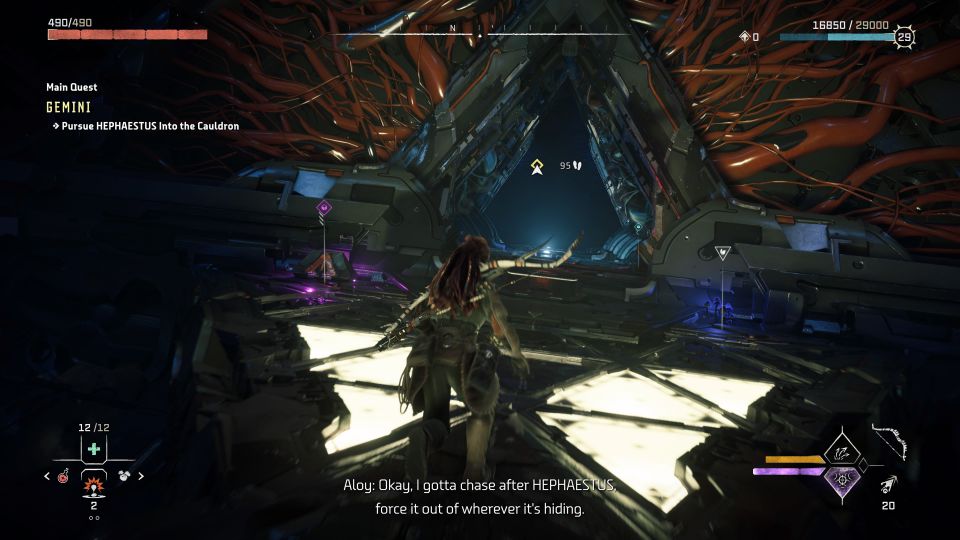 At one part, you'll need to glide to the lower platform as the bottom is filled with electricity.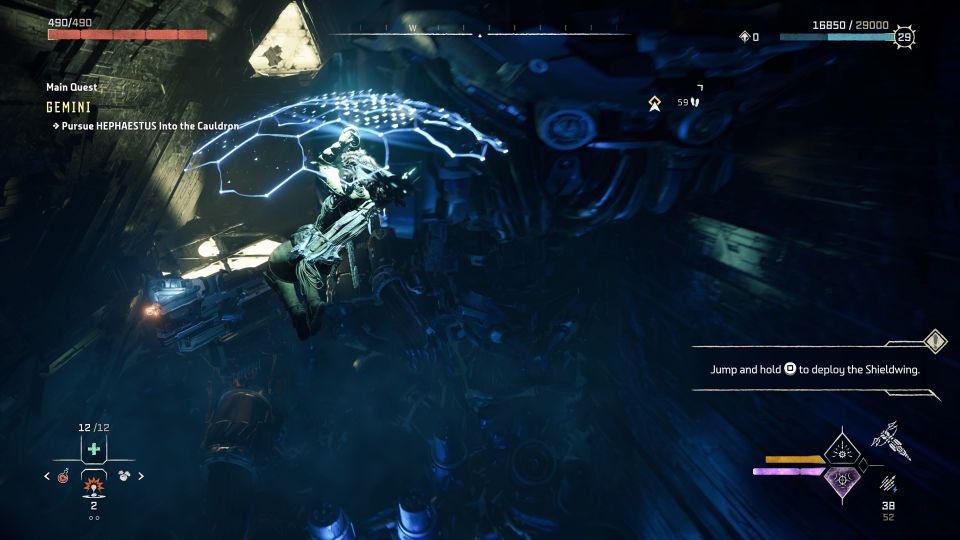 You'll then see a button. Use a pullcaster to pull it out. It will allow you to climb up.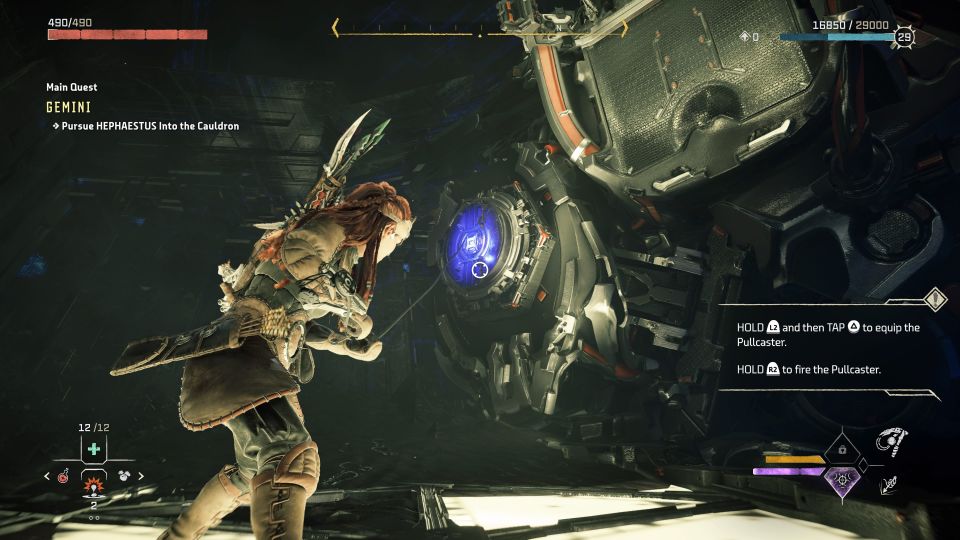 Follow the conveyors
Next, follow the conveyors in.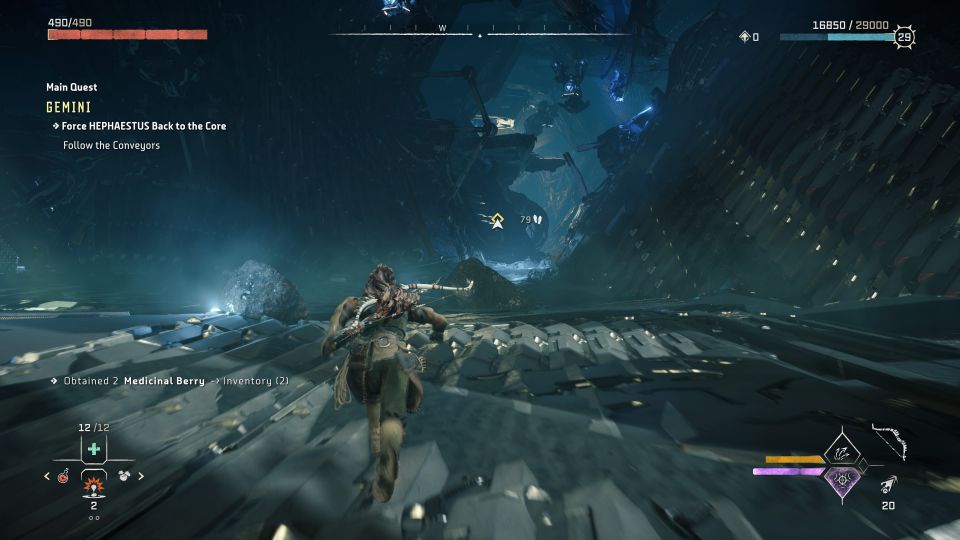 You'll eventually reach the edge near the electric glass. You can jump and hold the railing to slide to the next area.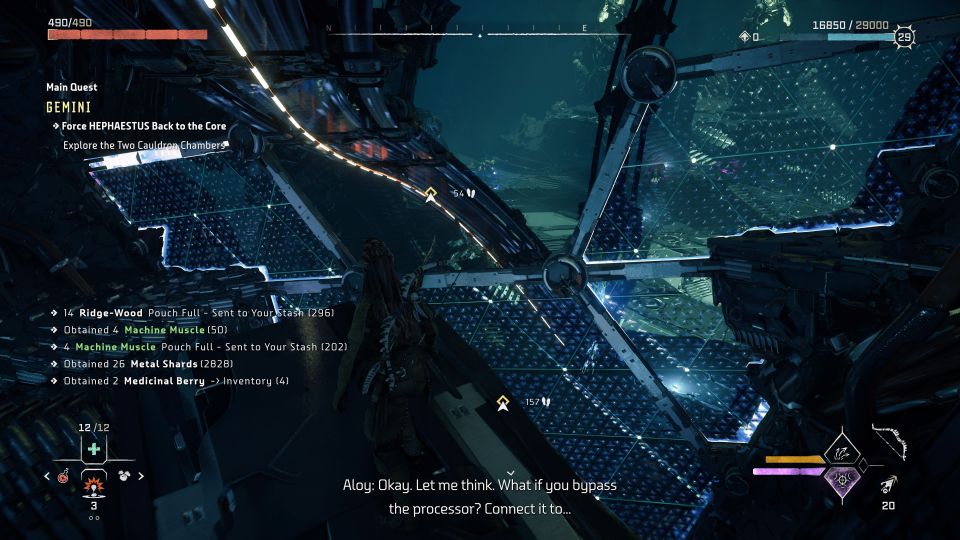 Override the network uplink
At the next area, you have to override the network uplink.
But before that, machines will swarm. Take them out first.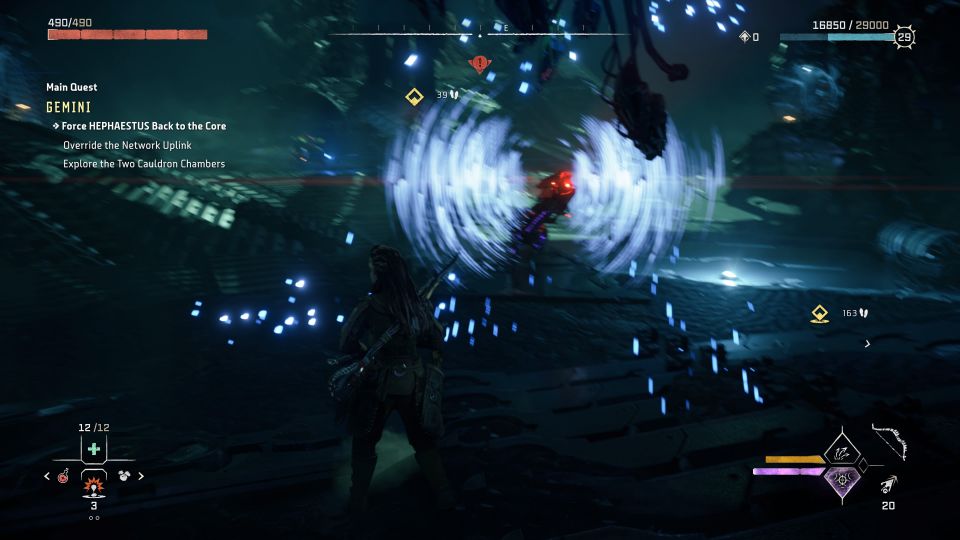 After the machines are dead, override the network uplink.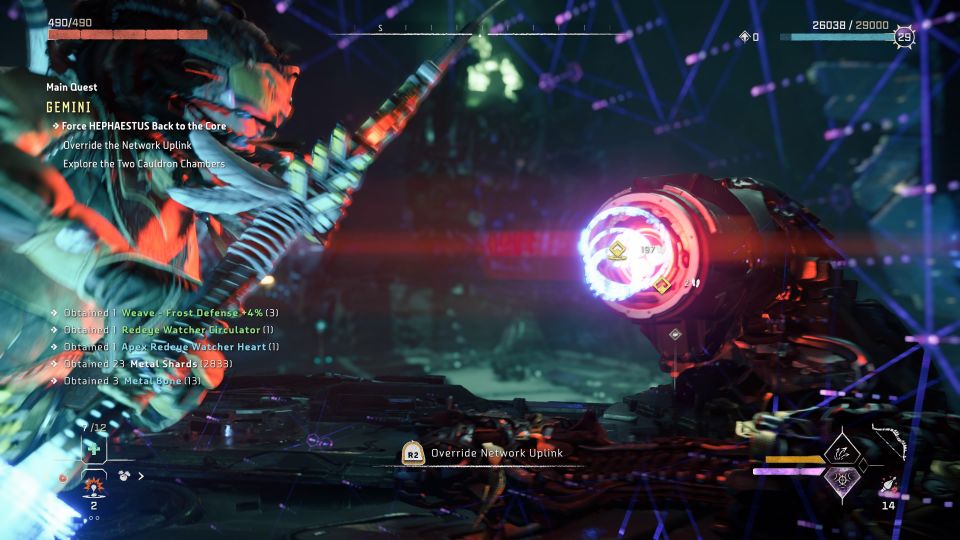 Head to the second Cauldron chamber
You'll then need to go to the second chamber to override the uplink as well. Go back to where you came from and jump on platforms to avoid the electric below.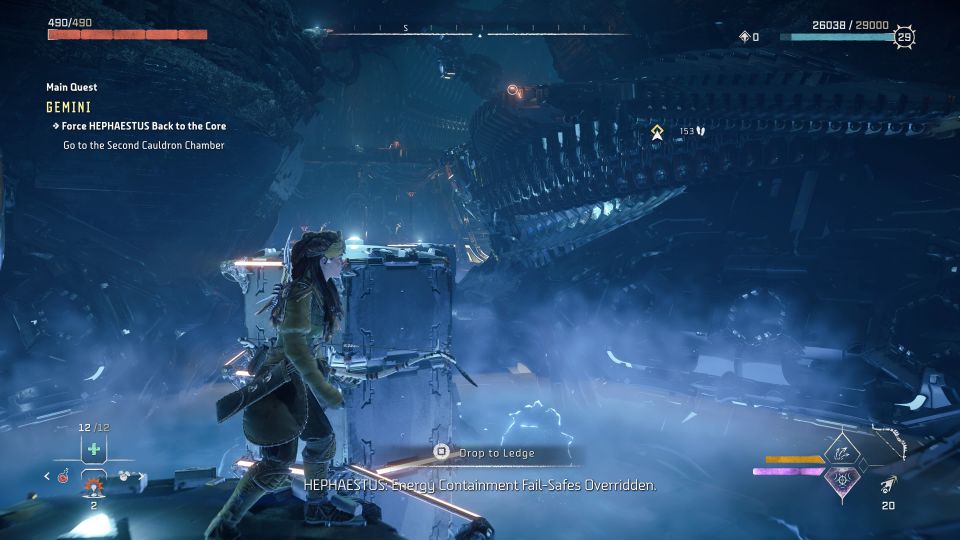 Like before, you will need the pullcaster to pull the button and create a way to climb up.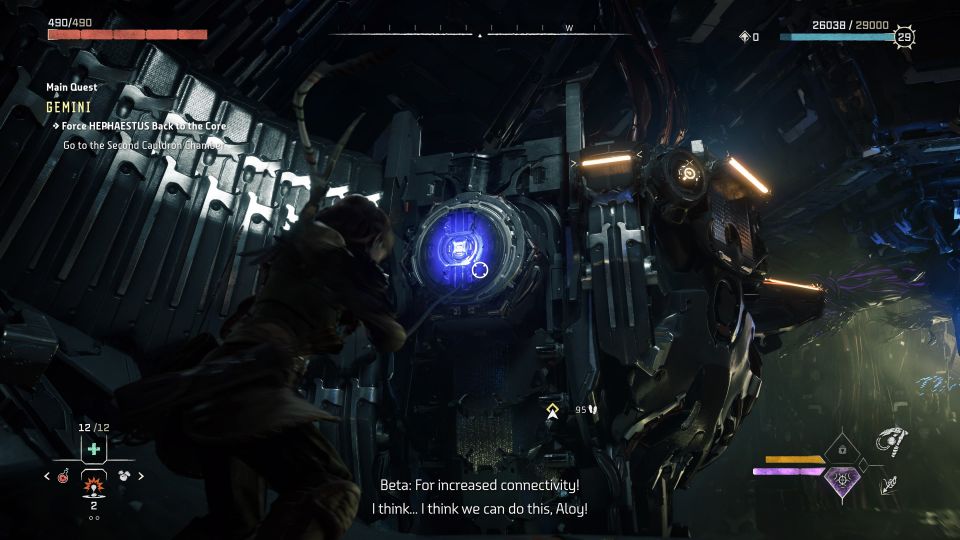 Keep following the route until you reach a dead end. Jump onto one of the machines passing by.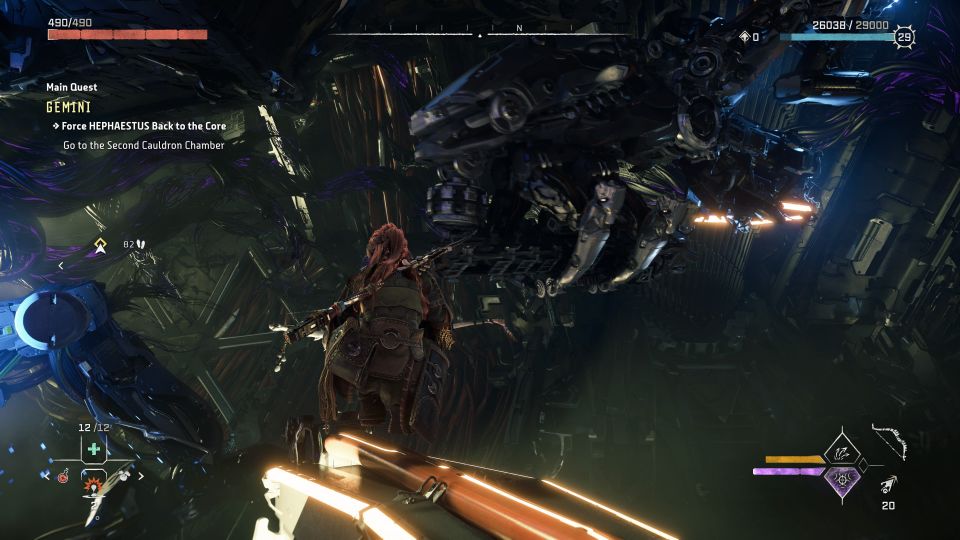 Override the network uplink
In the next area, you will have to override the network uplink again but more machines will spawn.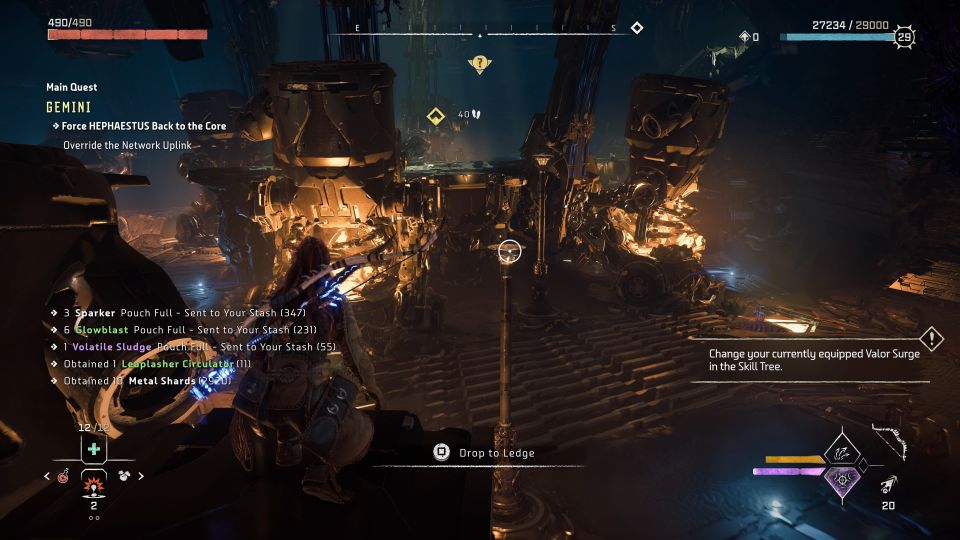 Take out all the machines first. You can grapple onto some of the poles to dodge machines.
After the area is secure, override the network uplink.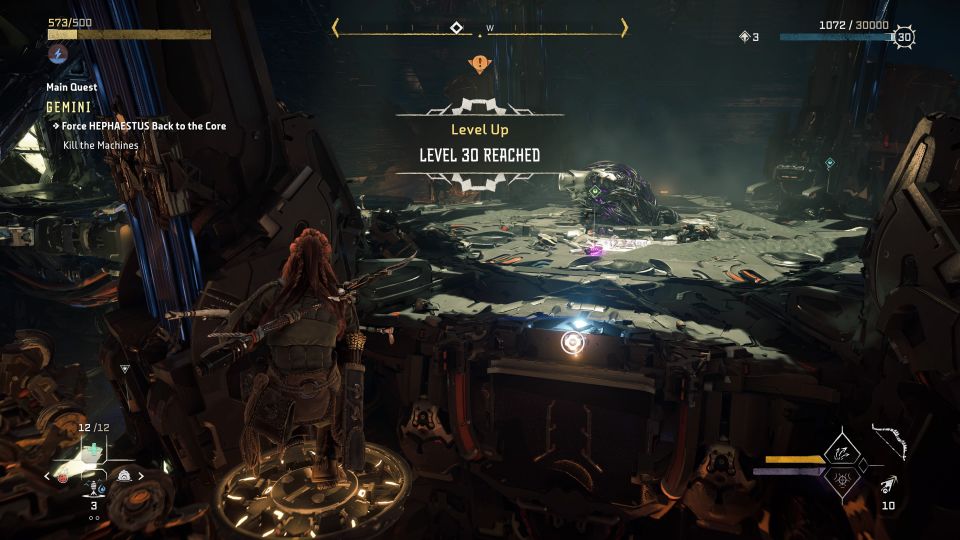 Kill the Slaughterspine
Then, head back to where you saw the big globe of energy.
HEPHAESTUS will now spawn his killer machine Slaughterspine.
Scan it to find its weak points.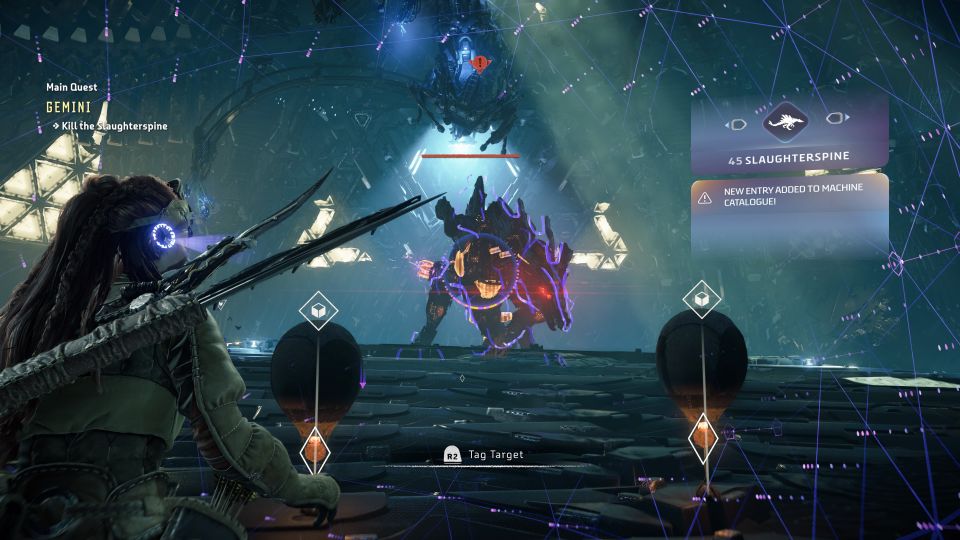 Watch out for its plasma attacks as well.
You can use a boltblaster with its weak element to deal a lot of damage.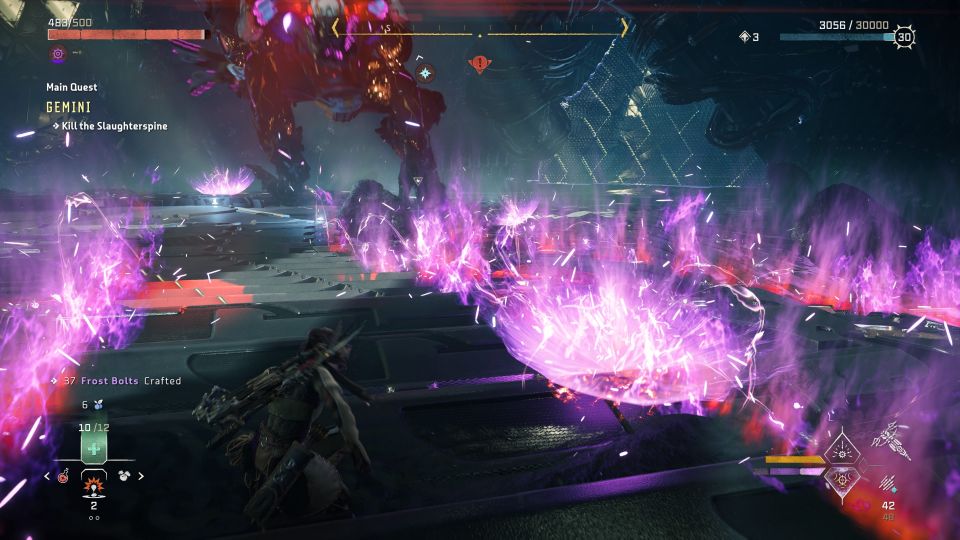 After the machine is down, override the network uplink again.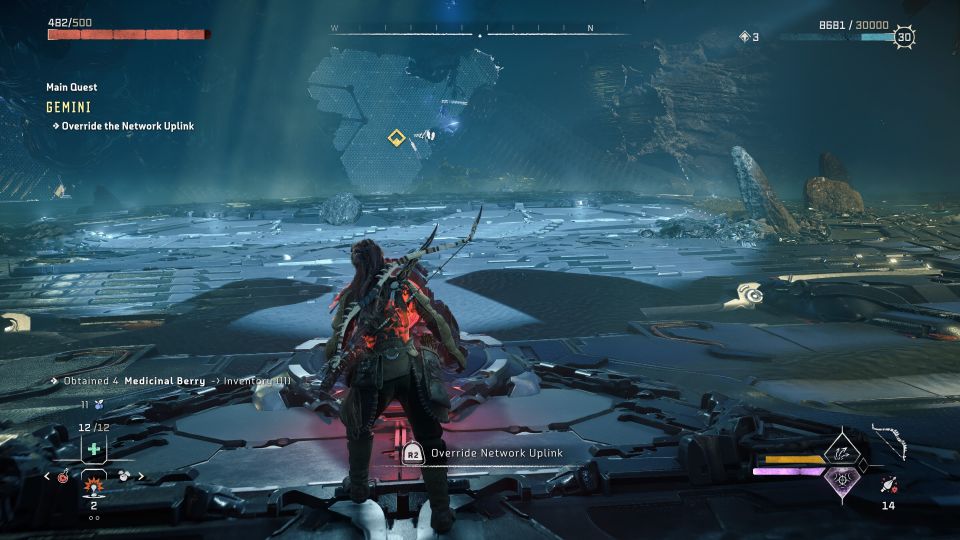 Return to Beta and Varl
Finally, return to Beta and Varl.
During the cutscene, Zeniths will appear. They will take Beta and GAIA.
Varl who tries to stop them will be stabbed and Aloy gets unconscious. One of their own Zeniths, Tilda, will betray them and help Aloy instead.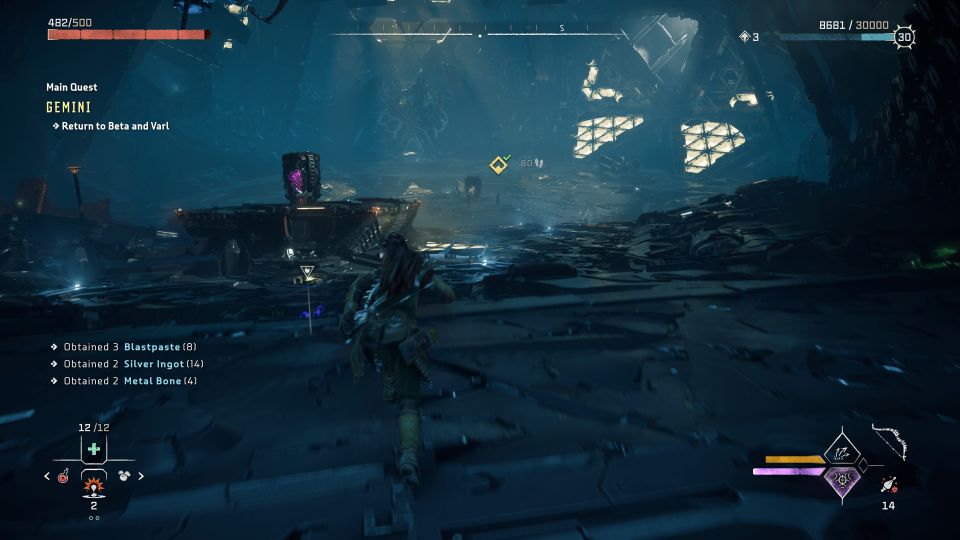 The quest ends here.
---
Related posts:
Horizon Forbidden West: Faro's Tomb Quest Walkthrough