No Man's Land is a relic ruins quest in Horizon Forbidden West.
Your objective is to find for treasures inside the ruins of the Old World.
Here's a walkthrough of No Man's Land in Horizon Forbidden West.
Recommended level is 10 and above.
Note: This quest requires you to have obtained an Igniter to ignite Firegleams (after the backup GAIA main quest).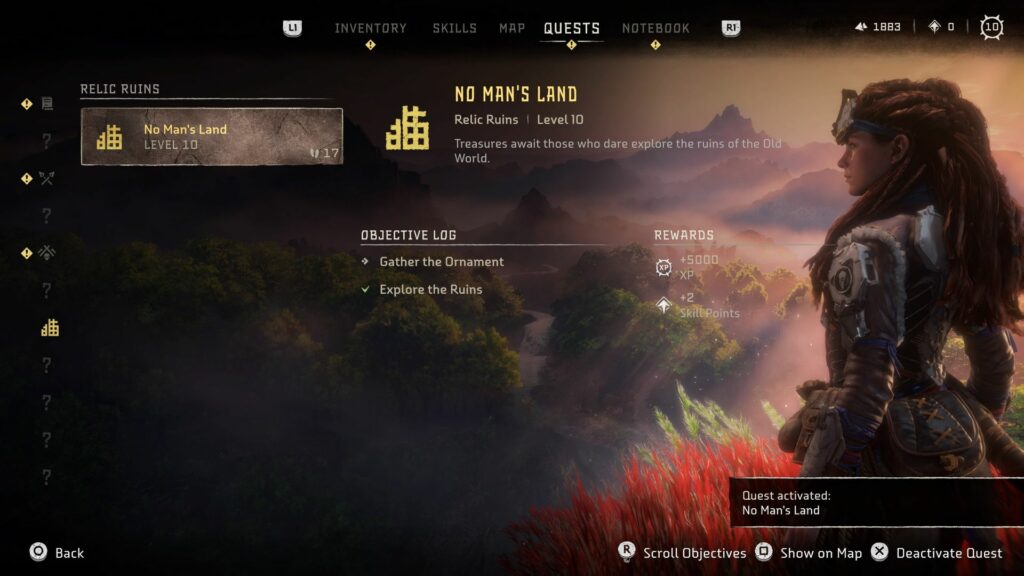 To begin the quest, head to the location marked on the map below. It's just after the part where Aloy heads west from Barren Light.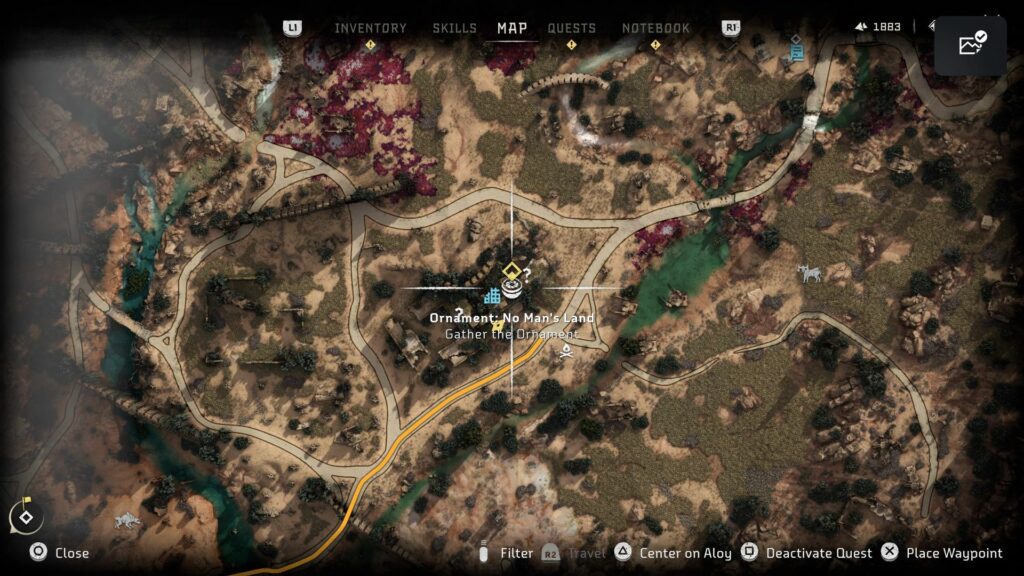 There are two ways to enter the place.
We'll go with the nearest entrance. You should see some loose rocks at the area. Use a pullcaster to pull down the rocks and go in.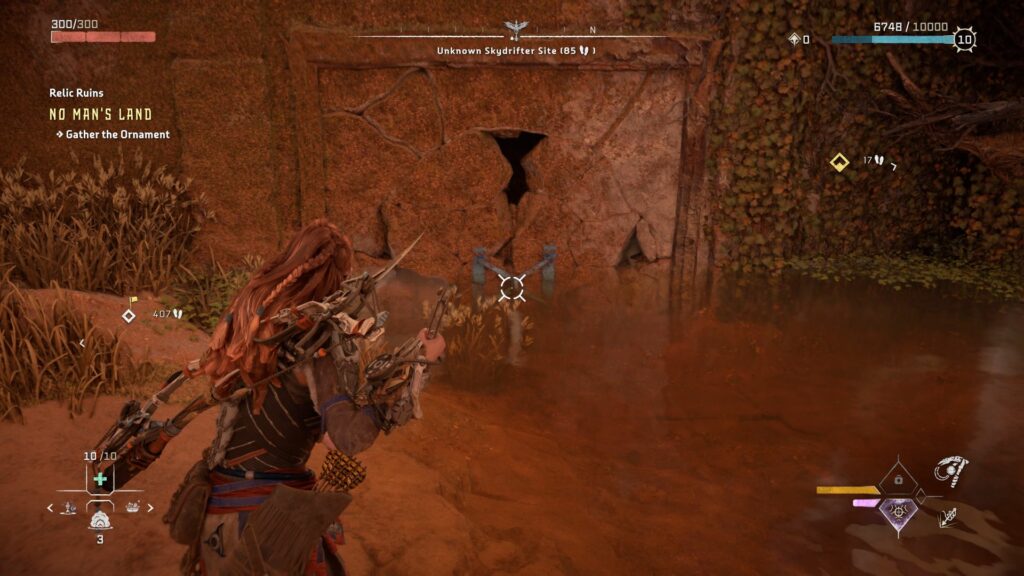 Inside, you'll see two ports.
One is to charge an energy cell and the other is to power up the terminal.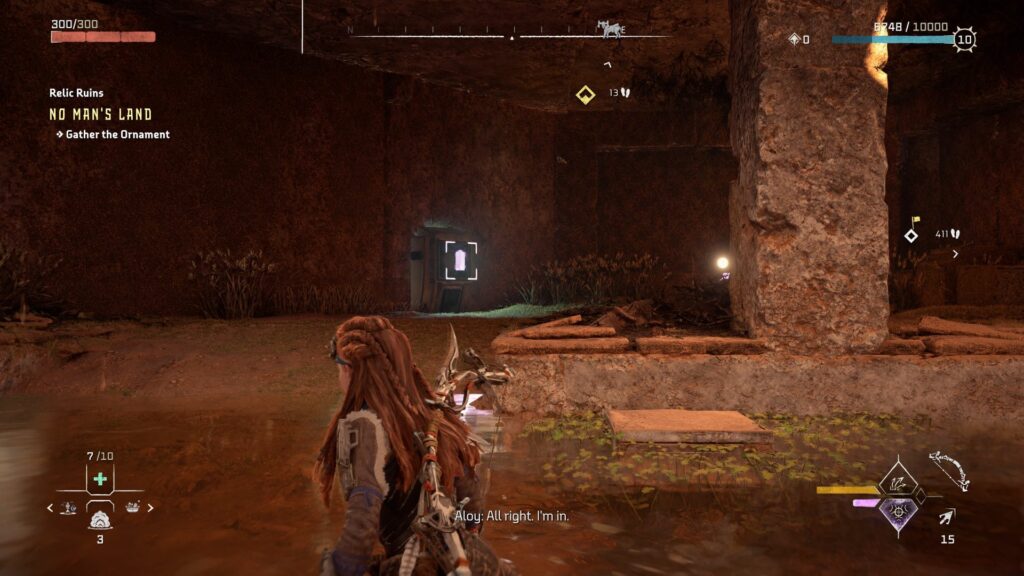 First of all, head up using the grapple point. You'll see a crate on the other side. Pull it towards you.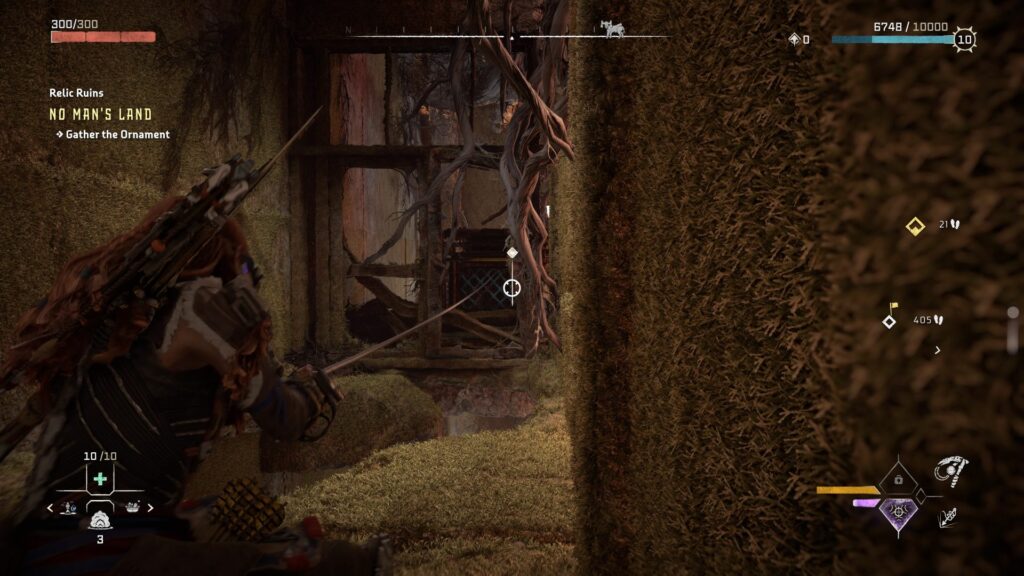 Then, from the side, you should see that the crate is in view.
Go down to the water below and pull the crate down to you.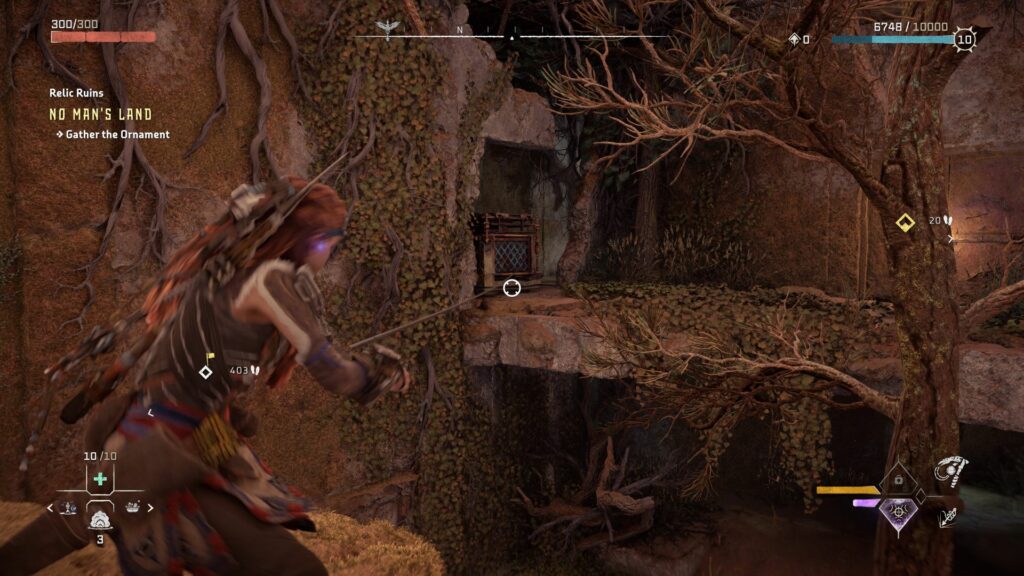 How to get the energy cell
To get the energy cell, you need to have the Igniter tool.
Head back out from the tunnel you came in from. There's a Firegleam outside. Ignite it to open up a new area.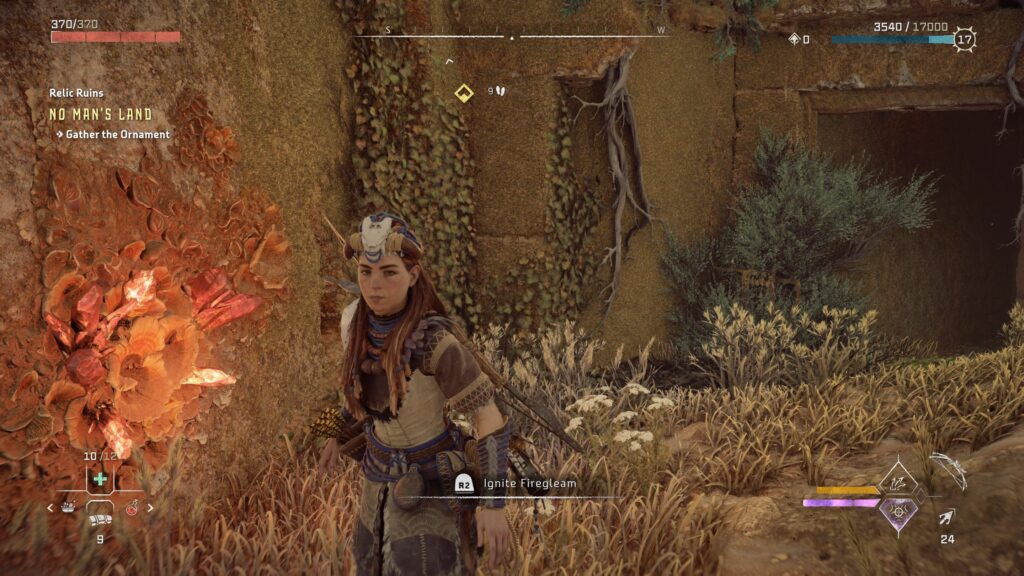 Take the energy cell from inside.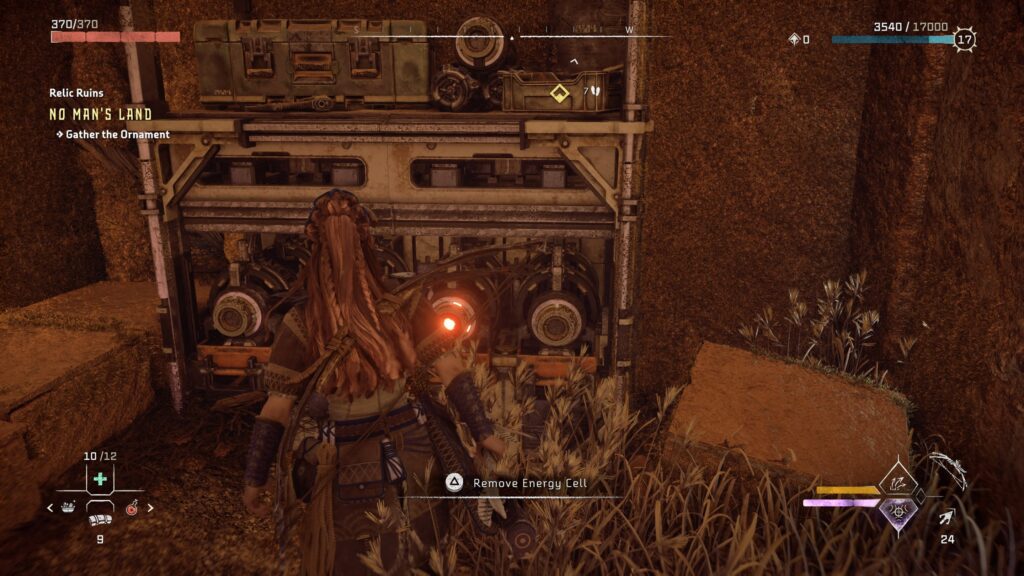 Bring the energy cell to charge using the port further away from the terminal.
How to bring the energy cell across the water
After charging the cell, take it out.
Then, drag the crate towards the platform where the charger is.
Place the energy cell on the crate and drag the crate to the other side.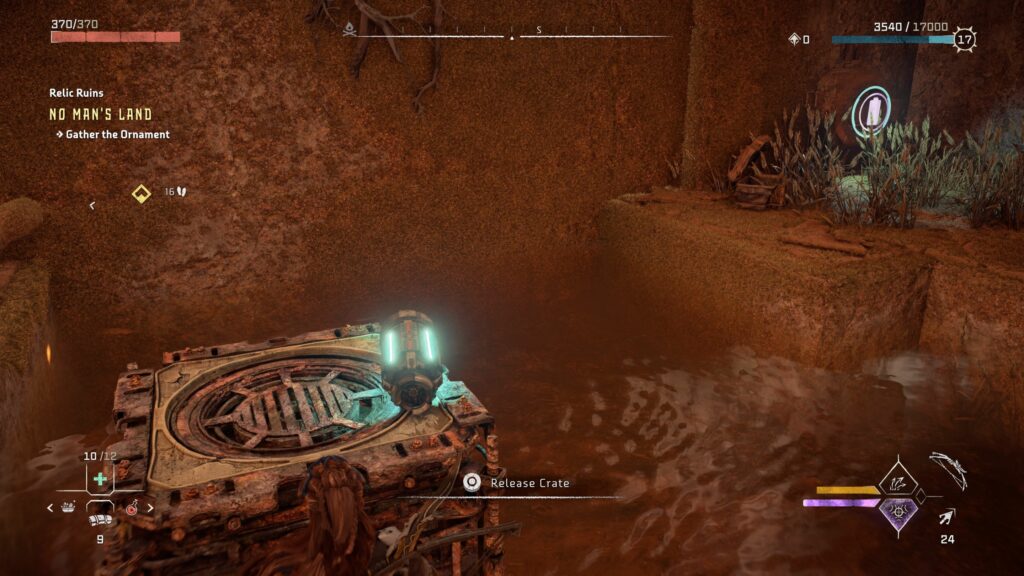 Insert the energy cell into the terminal port.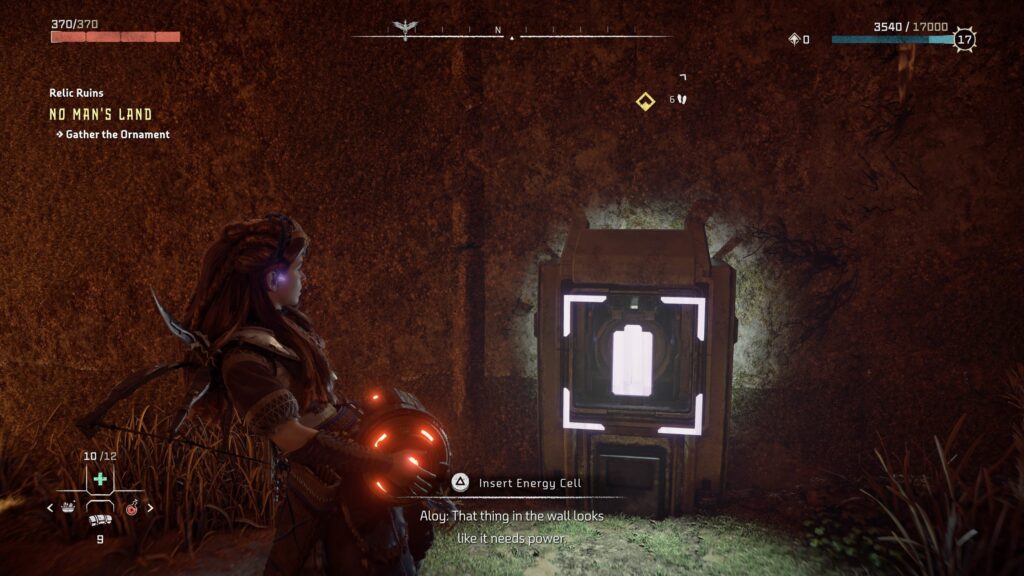 To get up there, move the crate again below the ledge on the wall, and jump up.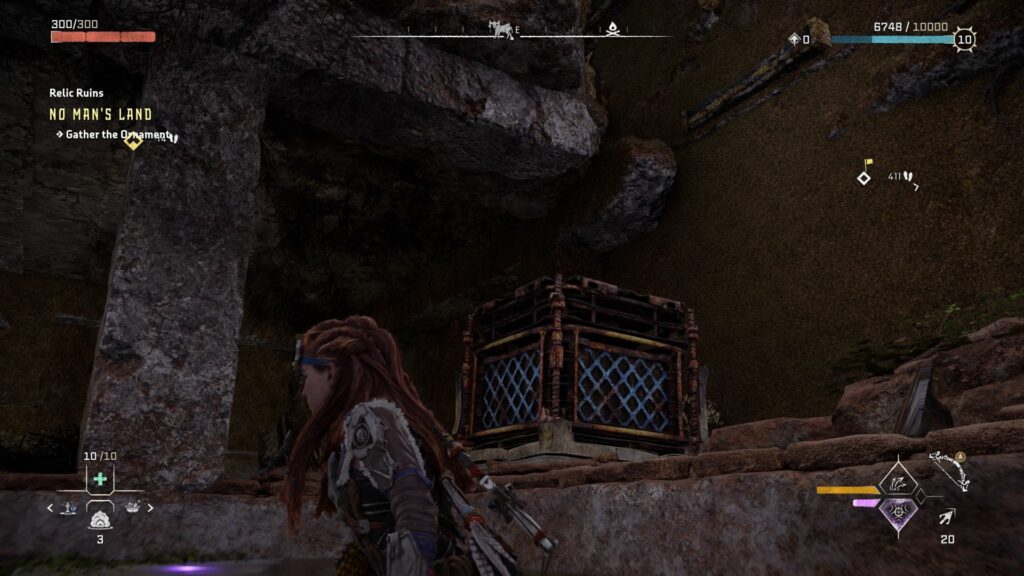 Finally, key in the code 2204 to open the door.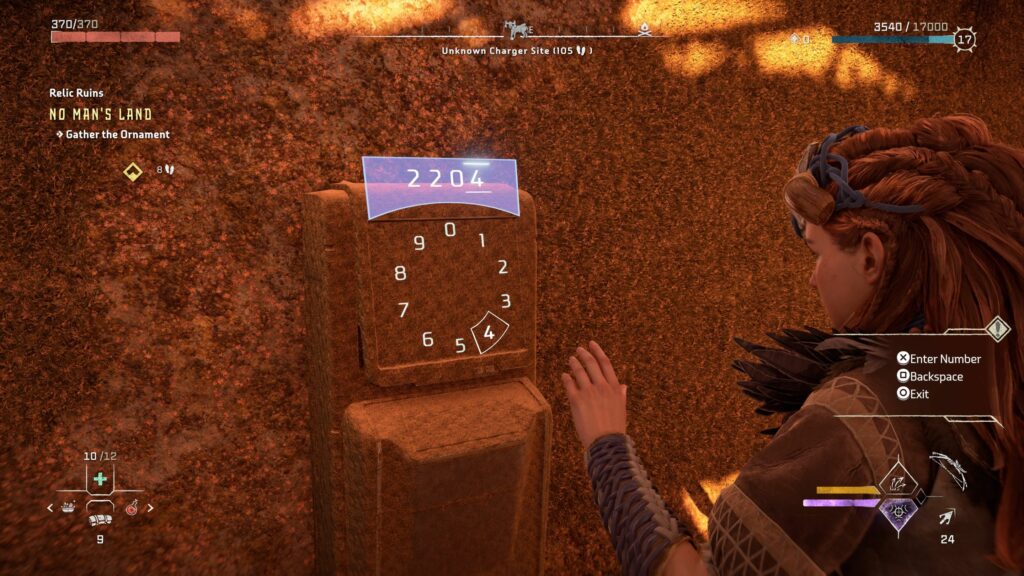 Gather the ornament and the quest ends here.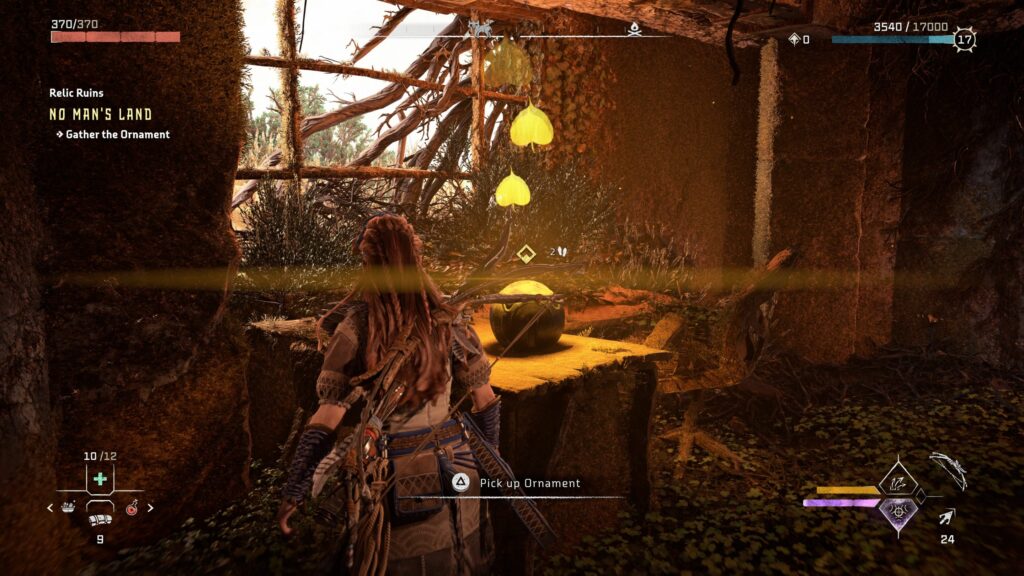 ---
Related posts:
Horizon Forbidden West: The Stillsands Tallneck Guide