The Stillsands is one of the areas where a Tallneck resides in Horizon Forbidden West.
The objective is to override the Tallneck with ballista to gain access to map visibility.
Here's a walkthrough and guide of The Stillsands Tallneck in Horizon Forbidden West.
Recommended level is 20 and above.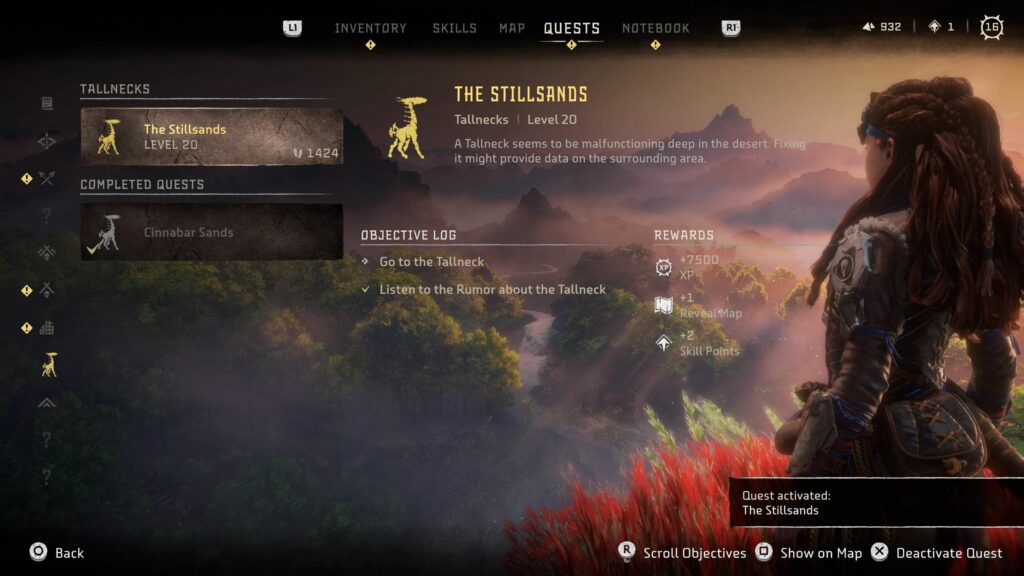 To begin, head to The Stillsands. The location is shown in the map below, marked by the quest symbol.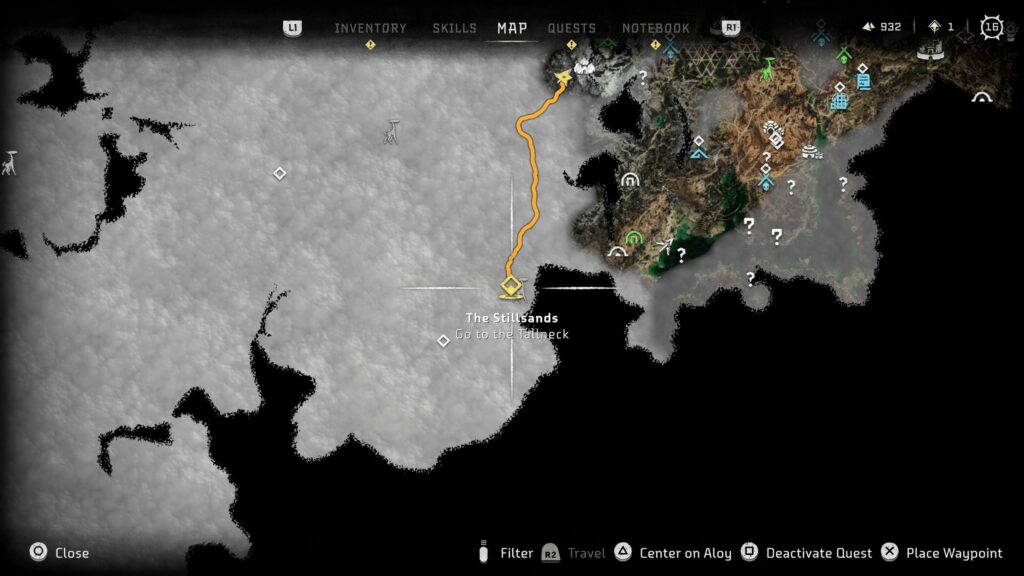 Examine the machine carcass
When you arrive in the area, examine the dead machine.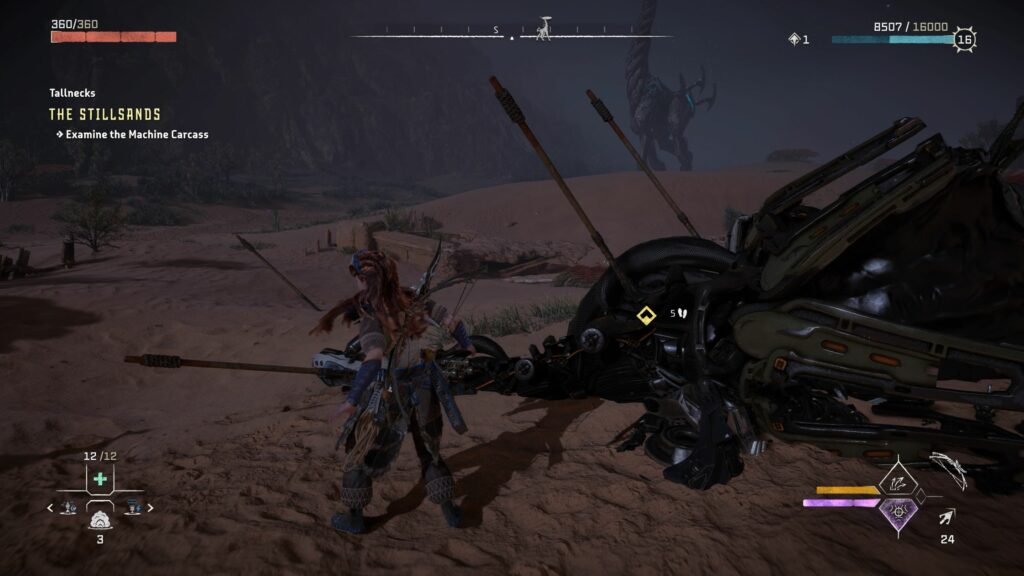 Investigate the camp
Then, use focus and investigate the campsite.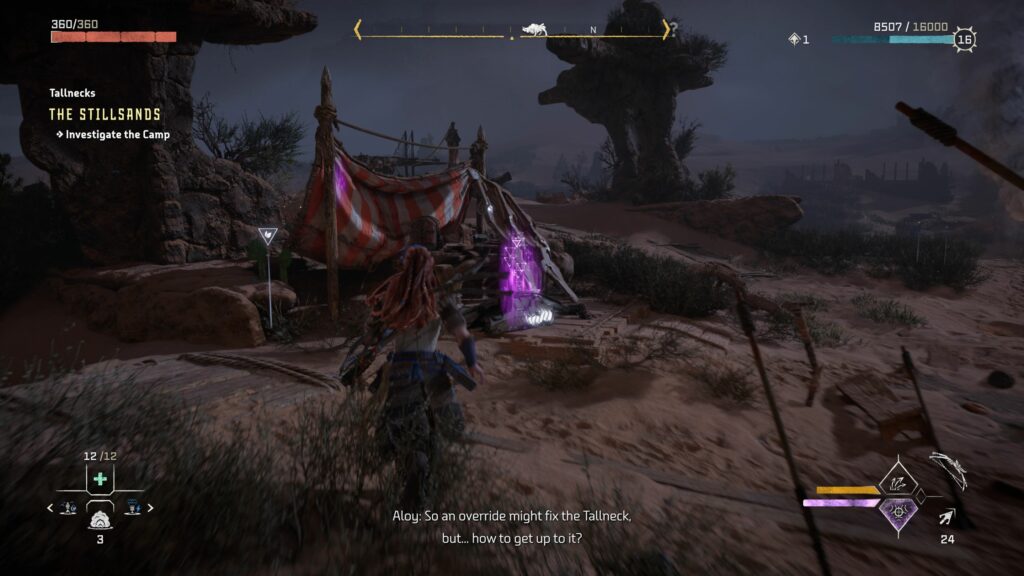 Weigh down the Tallneck
To weigh down the Tallneck, you need to fire three different ballistas at the weak spot.
Use focus to find out where the weak spot it.
The first two ballistas are quite easy to find as they're in the middle of the area. The harder part is dealing the machines every time you fire a ballista.
Some machines will arrive to protect the Tallneck after each ballista hits the Tallneck.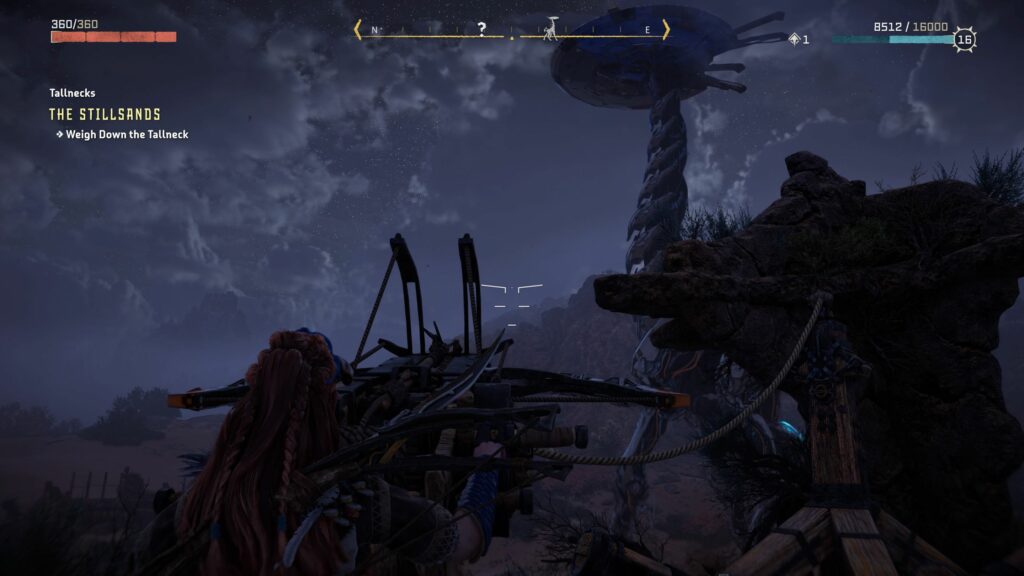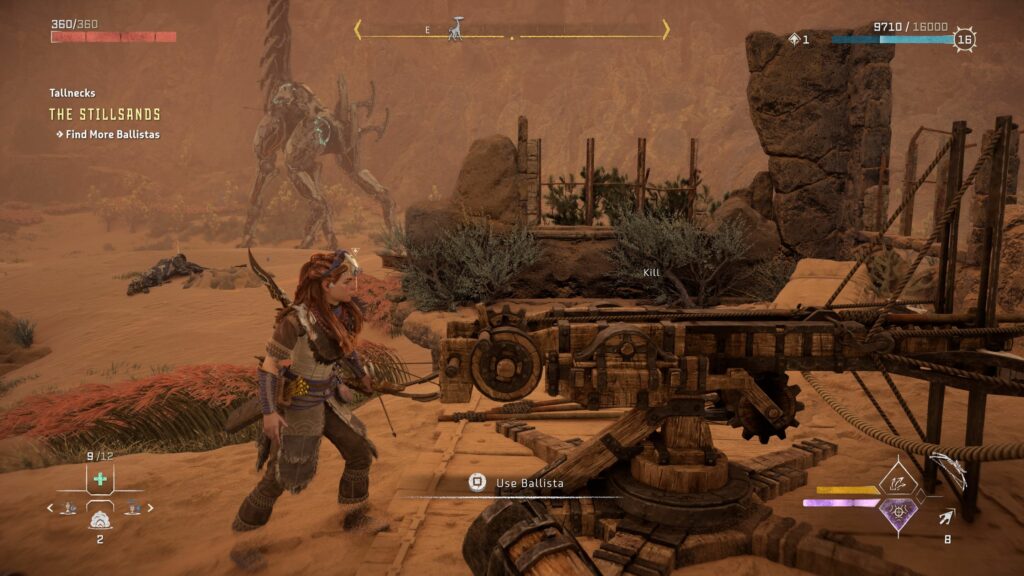 For the third ballista, you'll find it at the side of the mountain. You'll see one of the flying machines waiting there.
To stealth kill the machine, you can climb onto the mountain ledge and make your way behind it.
Then come down and stealth kill it. Use the ballista to bring down the Tallneck.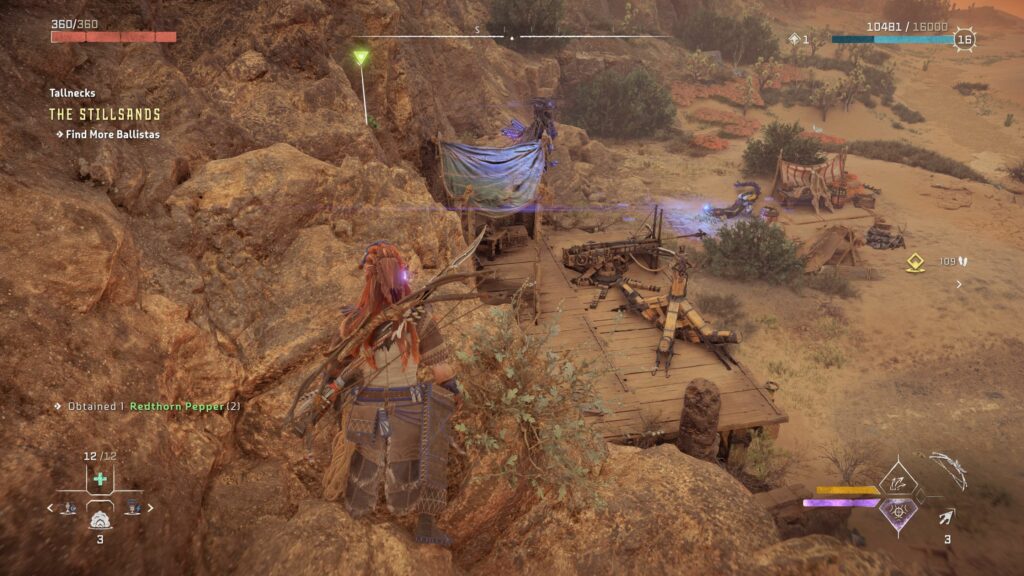 Override the Tallneck
You'll then be able to override the Tallneck.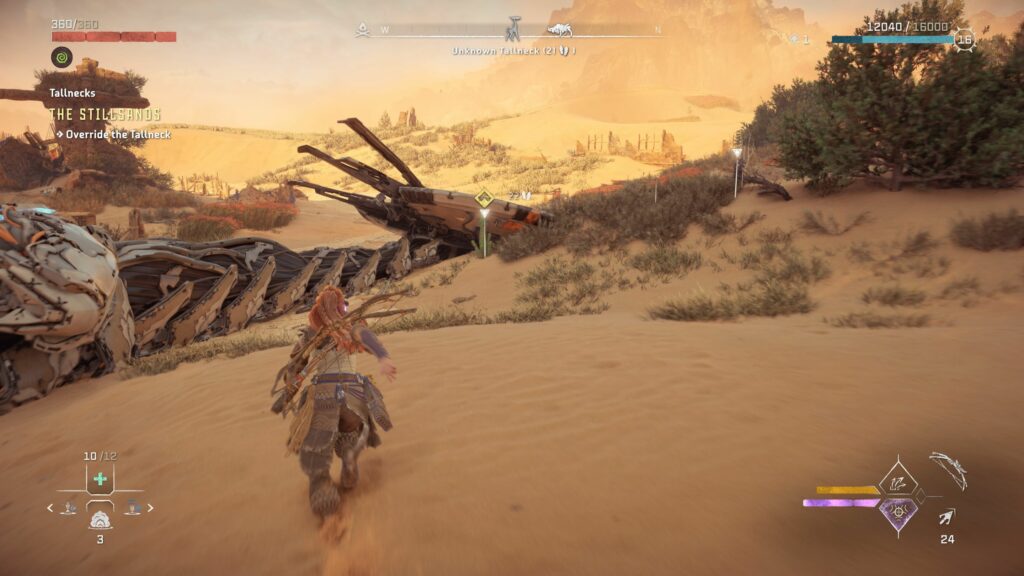 ---
Related posts:
Horizon Forbidden West: The Eye Of The Earth Walkthrough