The Wound in The Sand is a side quest available in Horizon Forbidden West.
Your objective is to find out why the Wound no longer has water in it and find a way to restore the water supply.
Here's a walkthrough of The Wound in the Sand in Horizon Forbidden West.
Recommended level is 19 and above.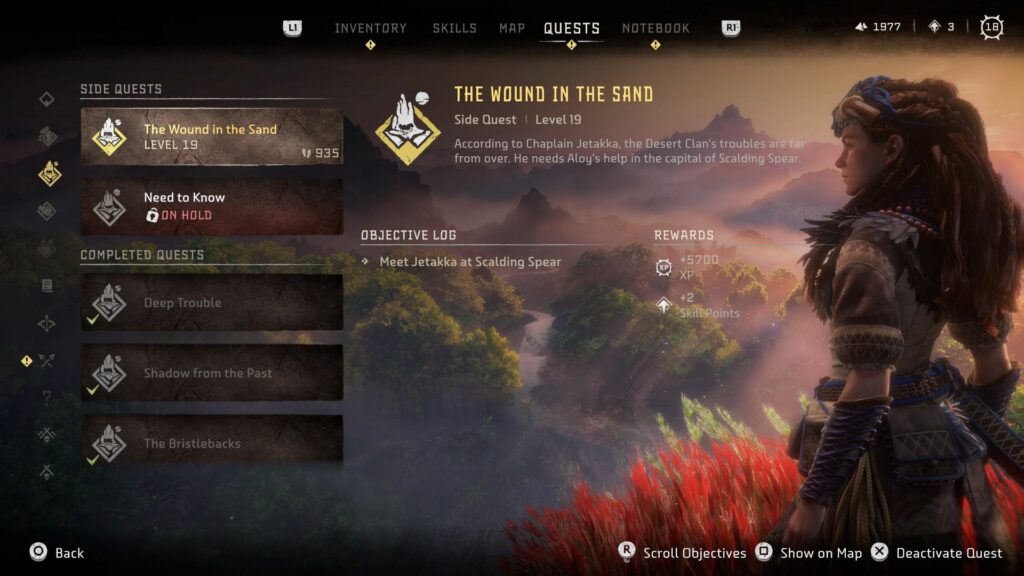 Head to Scalding Spear
After helping Drakka in the previous quest, go to Scalding Spear which is northwest.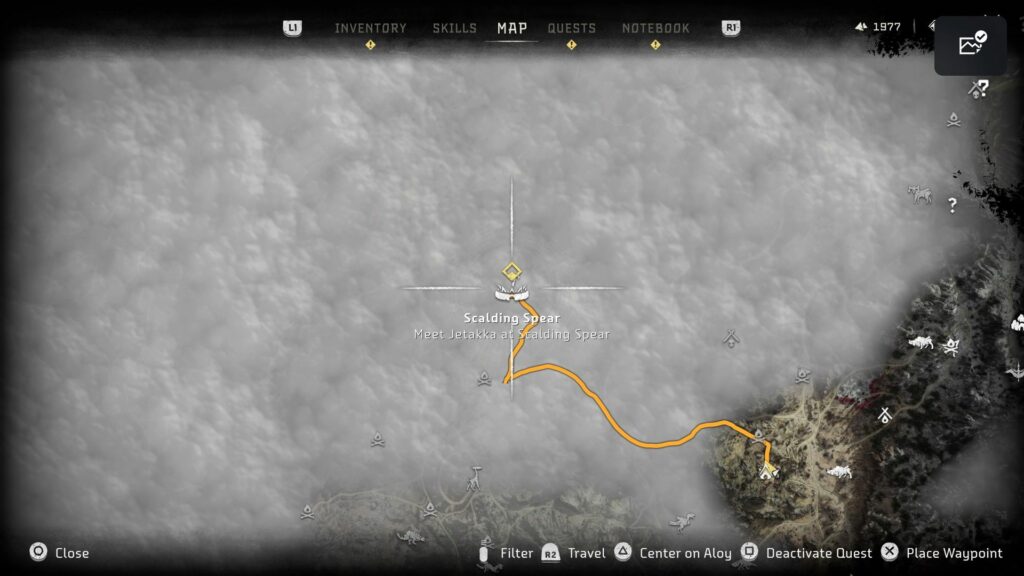 You'll notice the Scalding Spear from far due to its unique look in the desert.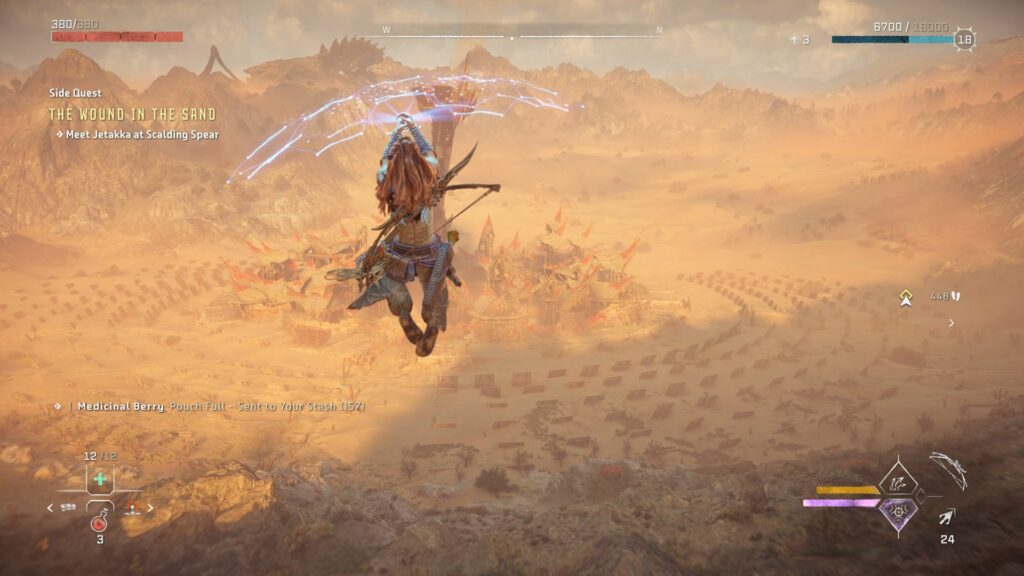 Meet Jetakka
Enter the Scalding Spear and look for Jetakka inside.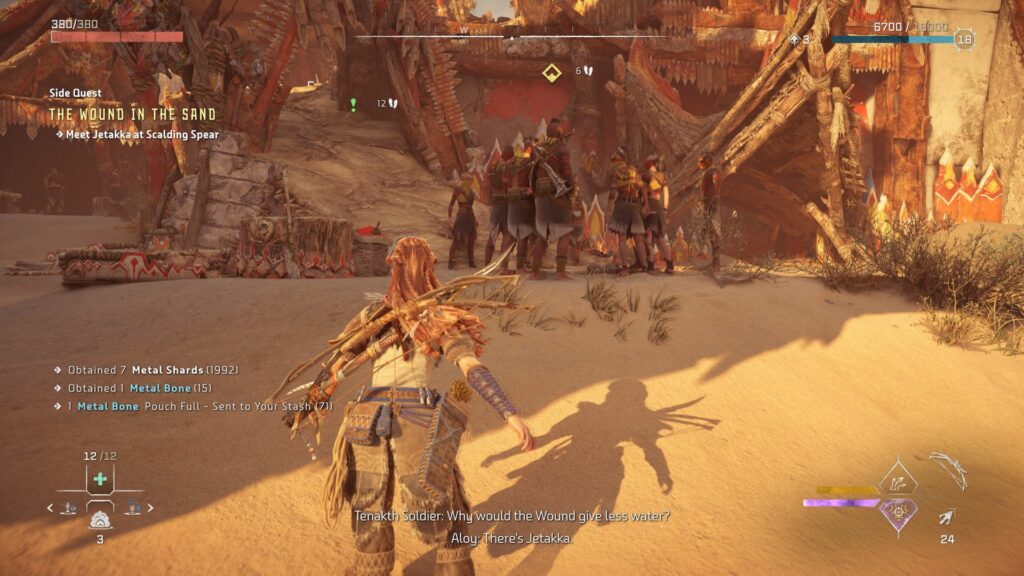 He'll then bring you to meet Yarra, the clan leader here.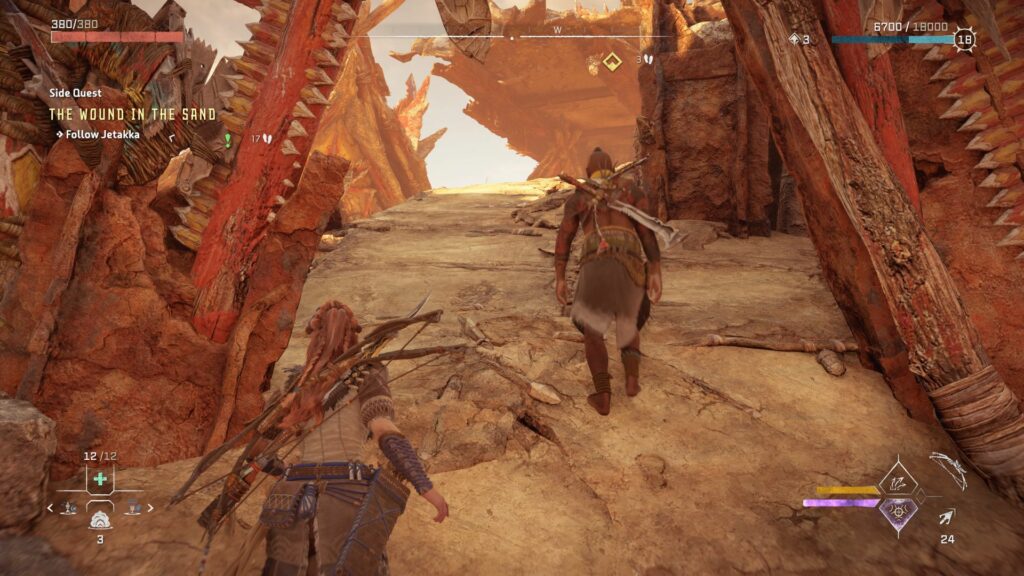 Follow Yarra
Next, follow Yarra as she tells you the truth that they have no water left.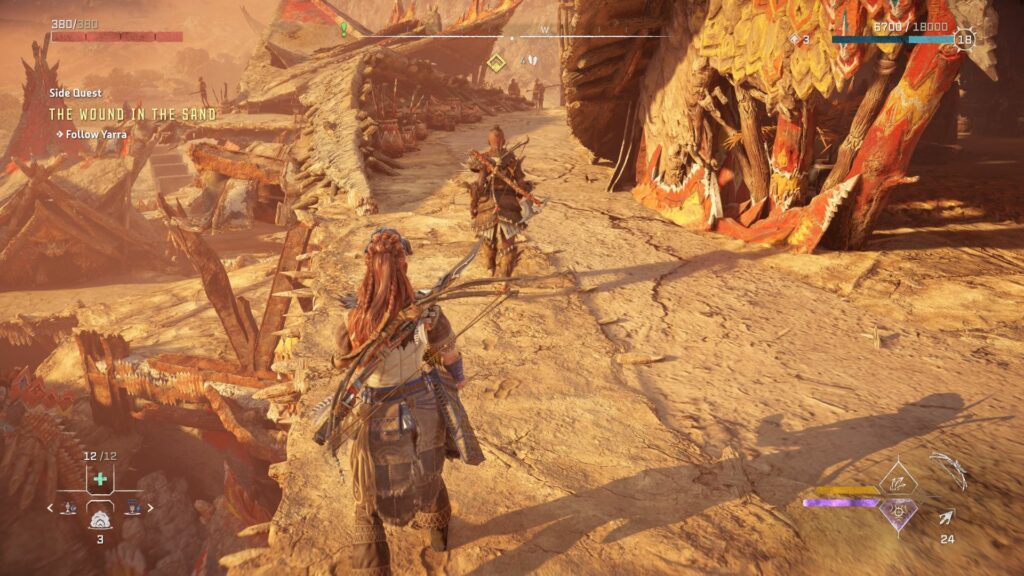 Follow the pipes
At the Wound, use focus and you'll see pipes leaving the area.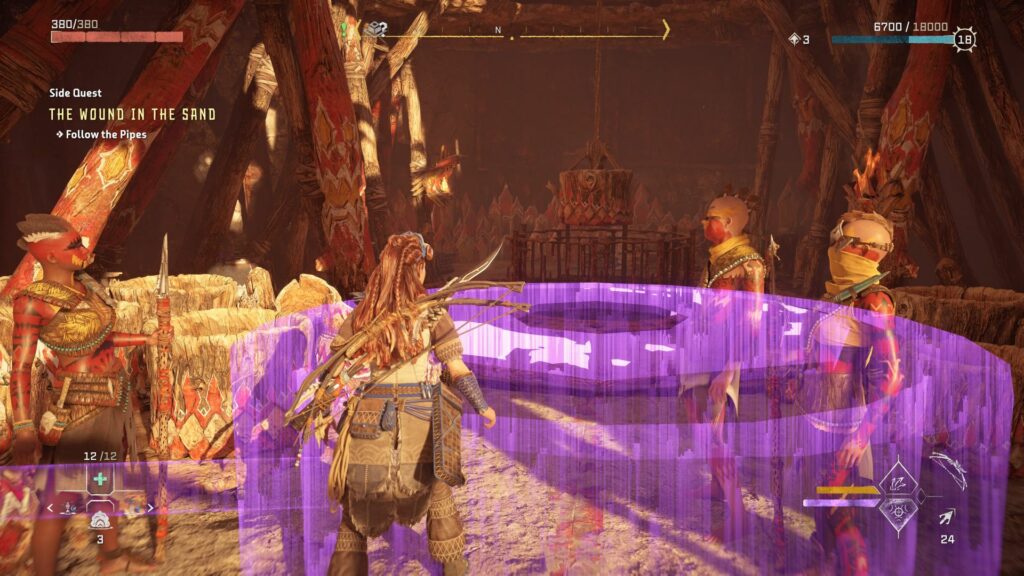 Follow the pipes out of the settlement. You can ignore the machines along the way.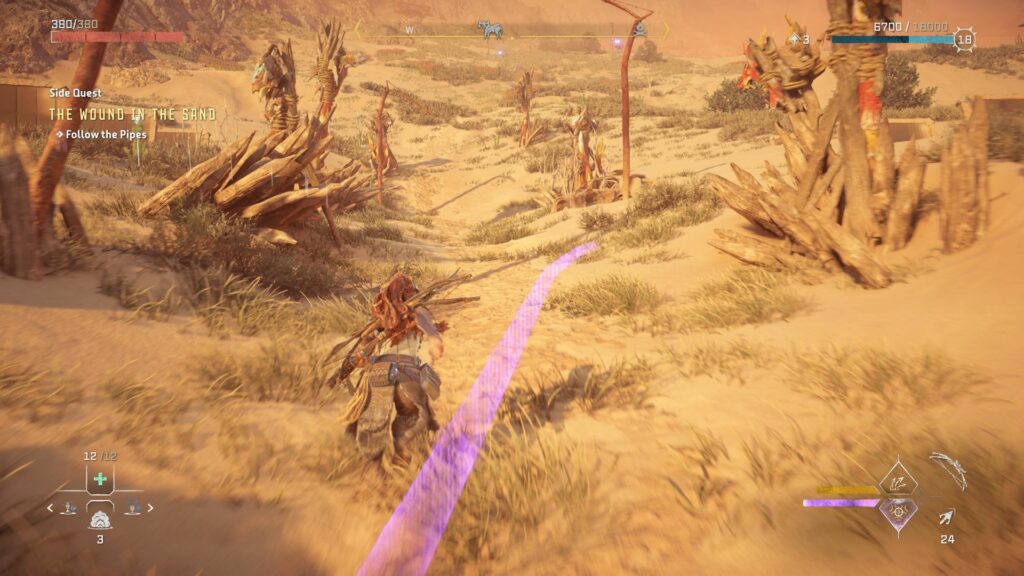 You'll then reach a wall. Climb up the wall to the next side.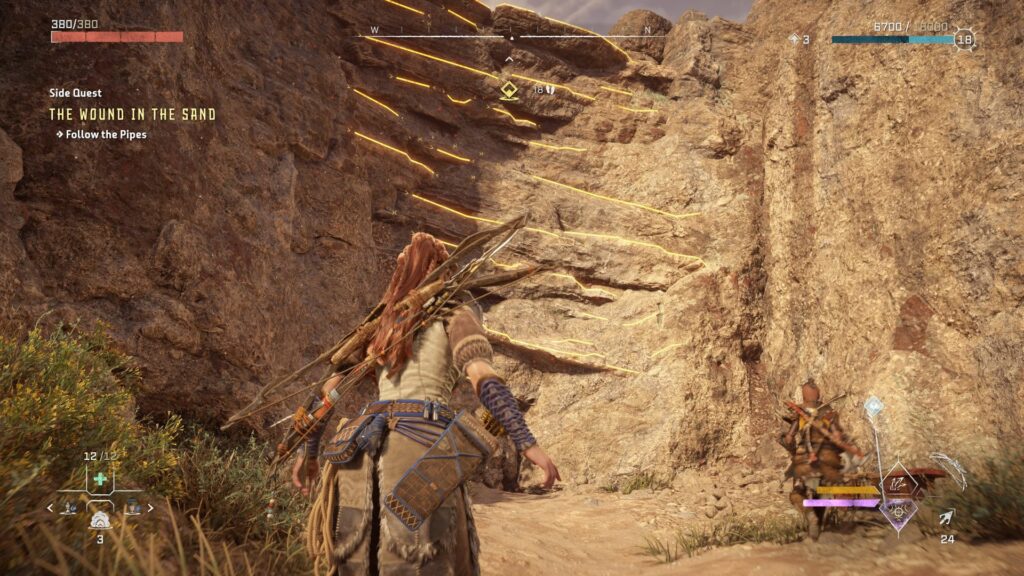 Kill the machines
Inside, you're faced with a number of machines. Take them all out.
You can hide in the grass for stealth attacks.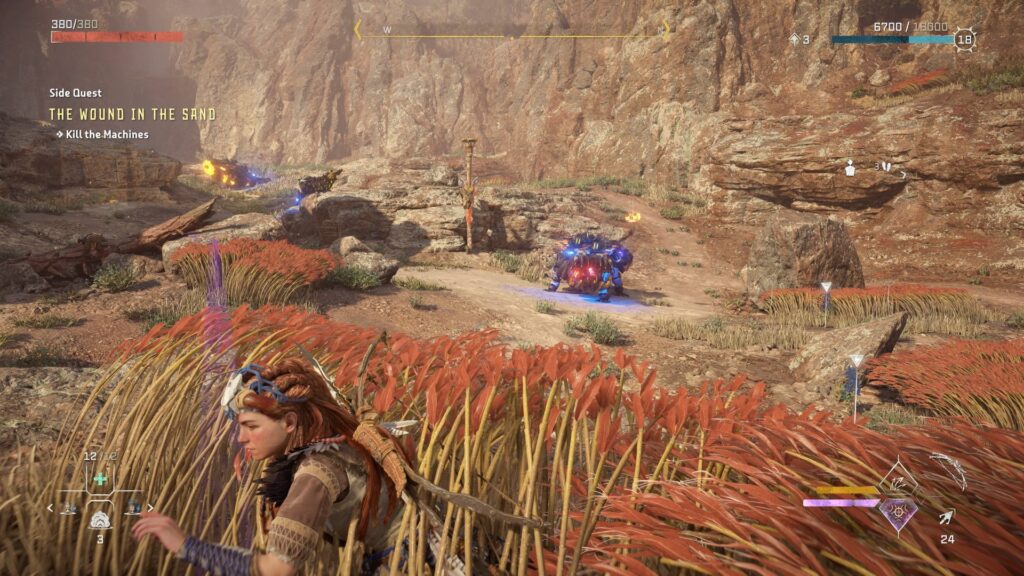 Examine the corpse
After the battle, examine the corpse of one man. Turns out he is Drakka's follower.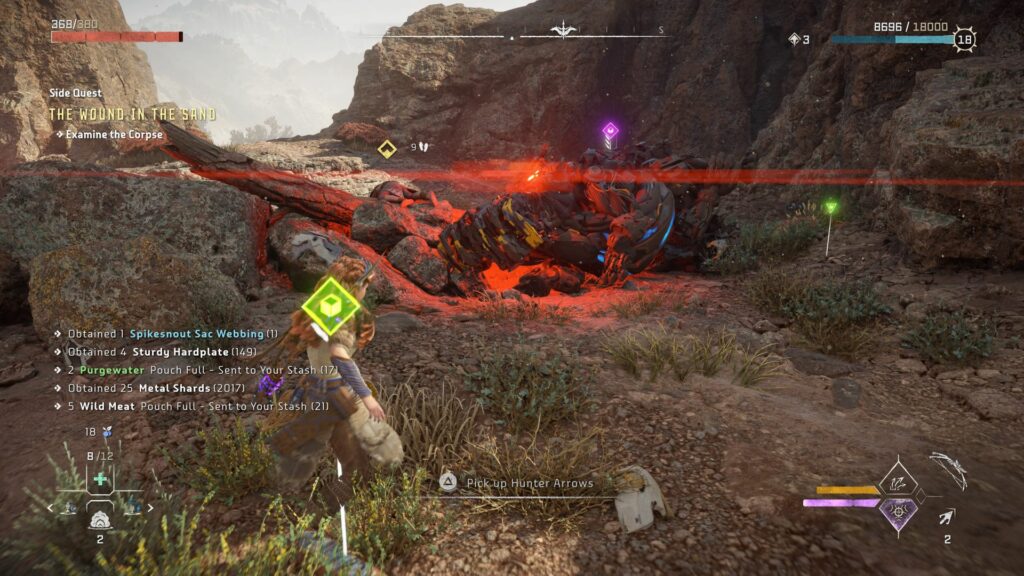 Follow the pipes
Continue following the pipes to the water source.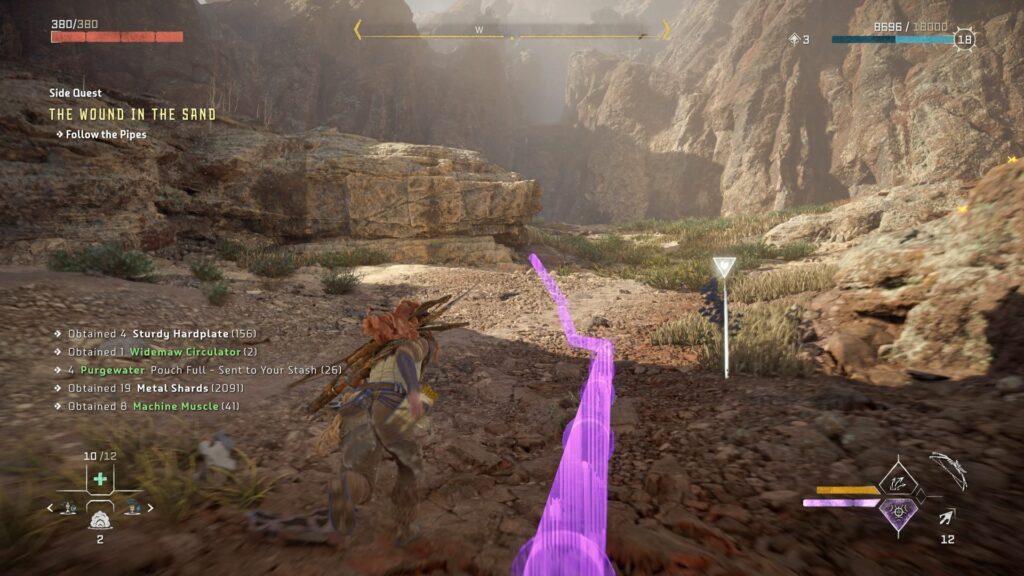 You will then reach the pump. Scan the pump to see the problem.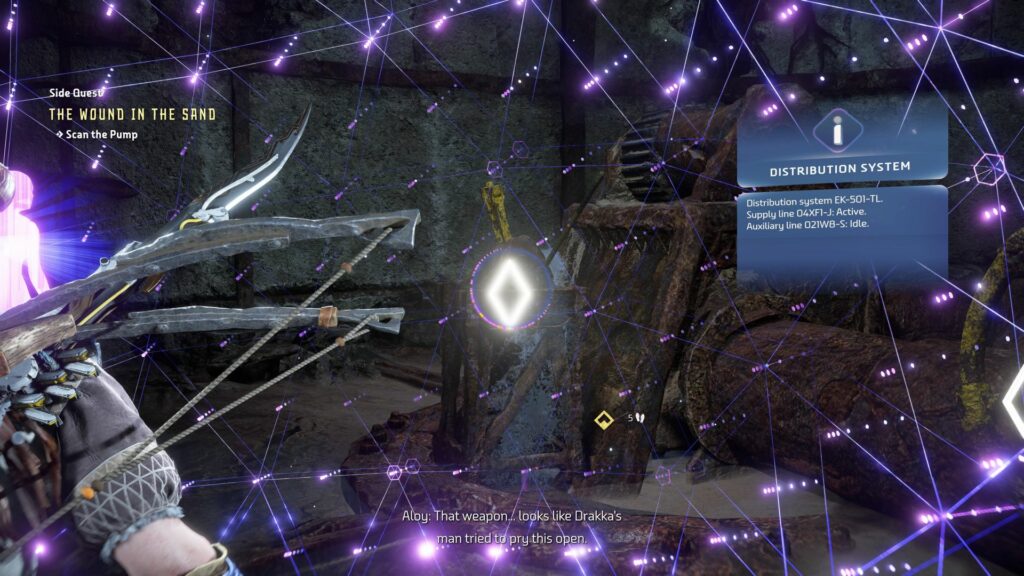 Find a way to repair the pump
Nothing happens if you pull the lever.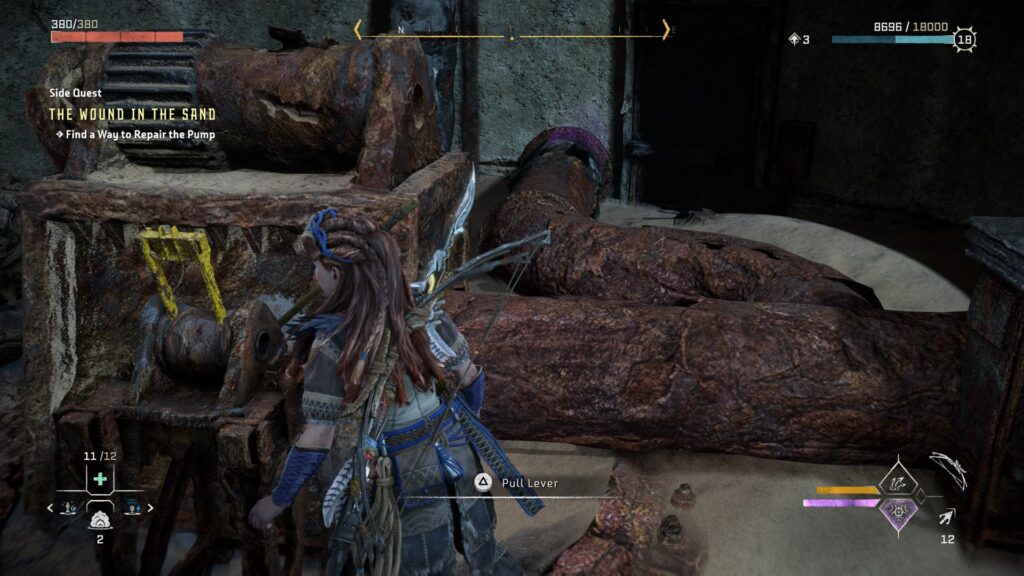 Look up and use focus. You'll see two things you can pull.
Use the pullcaster and pull them both down.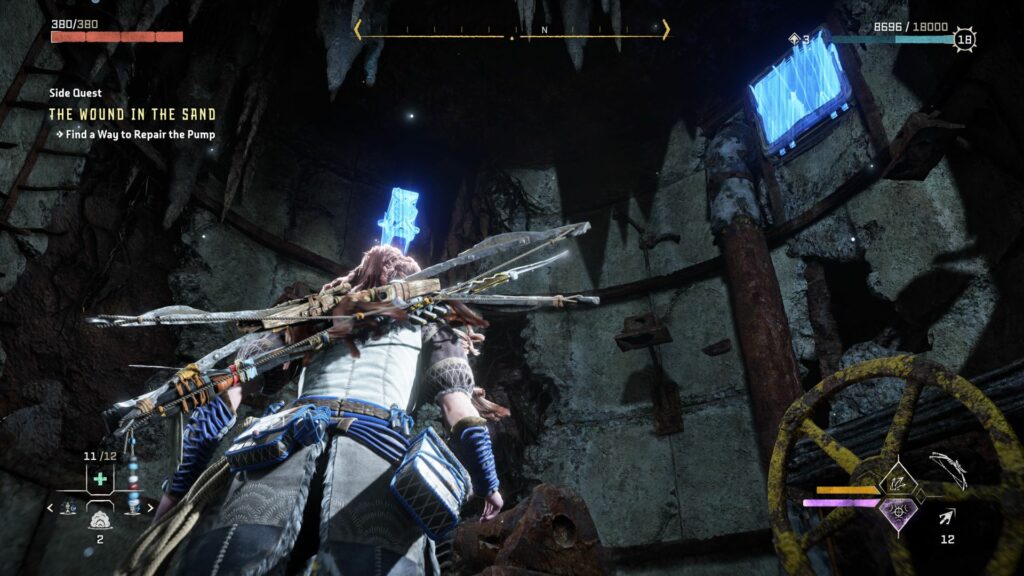 Then, look towards the left-side inner wall and you'll see a way to climb up.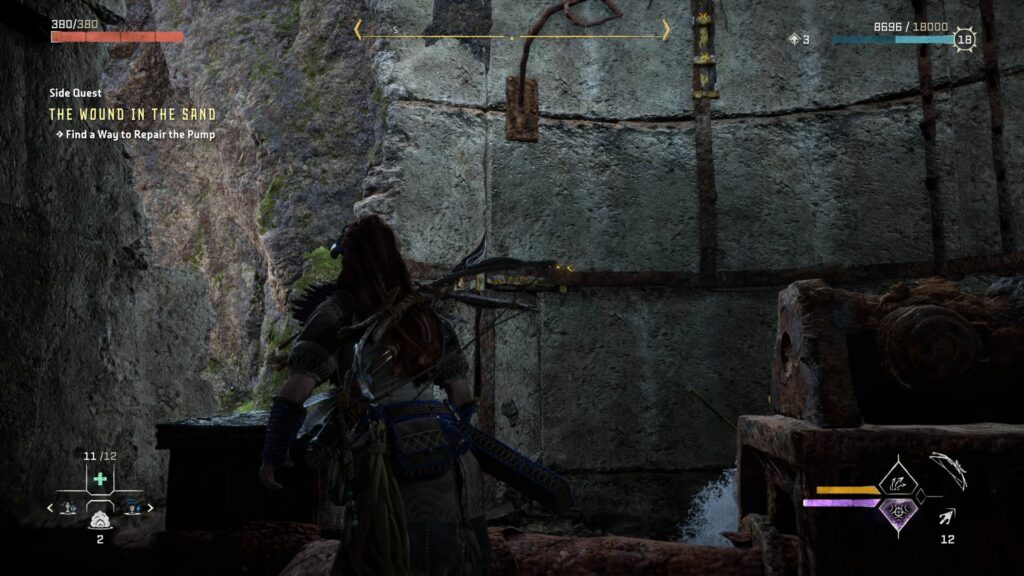 Go all the way up and enter the vent.
Then, you'll reach another valve. Go down further and you'll see a lever. Switch the water flow using the lever.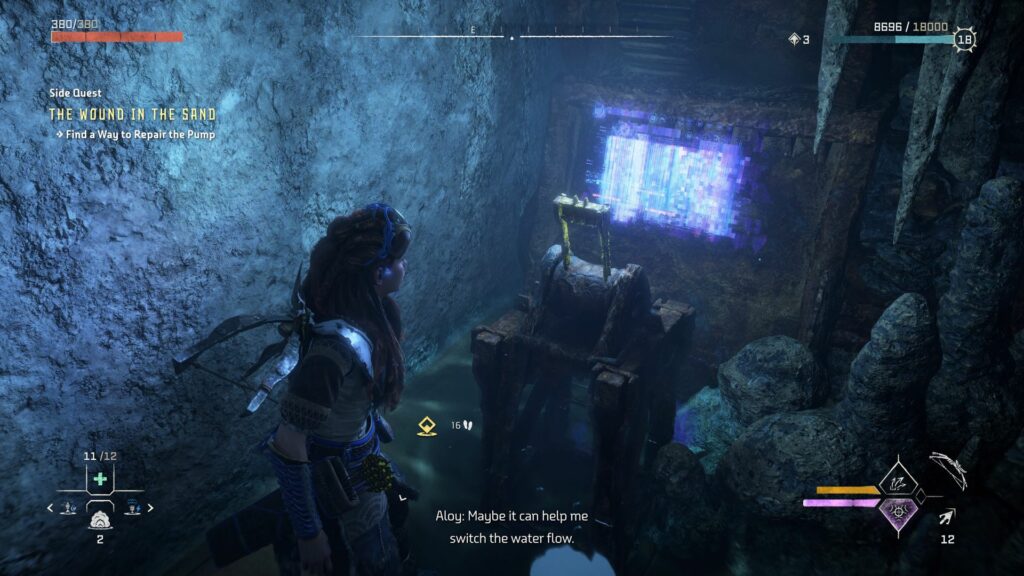 Go back up using the ledge on the side and eventually jump to the ladder.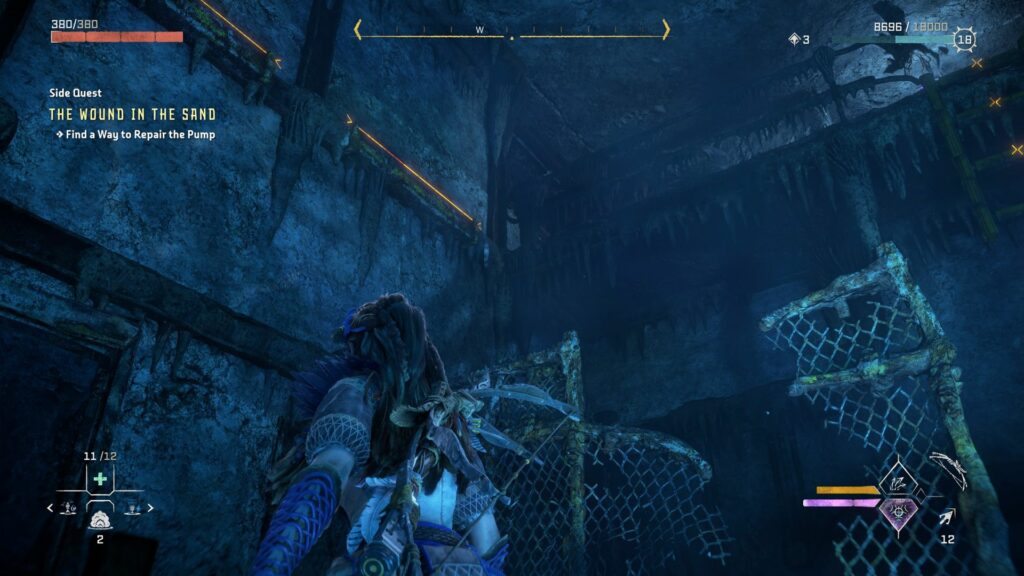 Turn the valve to start the water again. The problem should be solved. It only involves these two mechanisms.
Head back to Yarra and talk to her.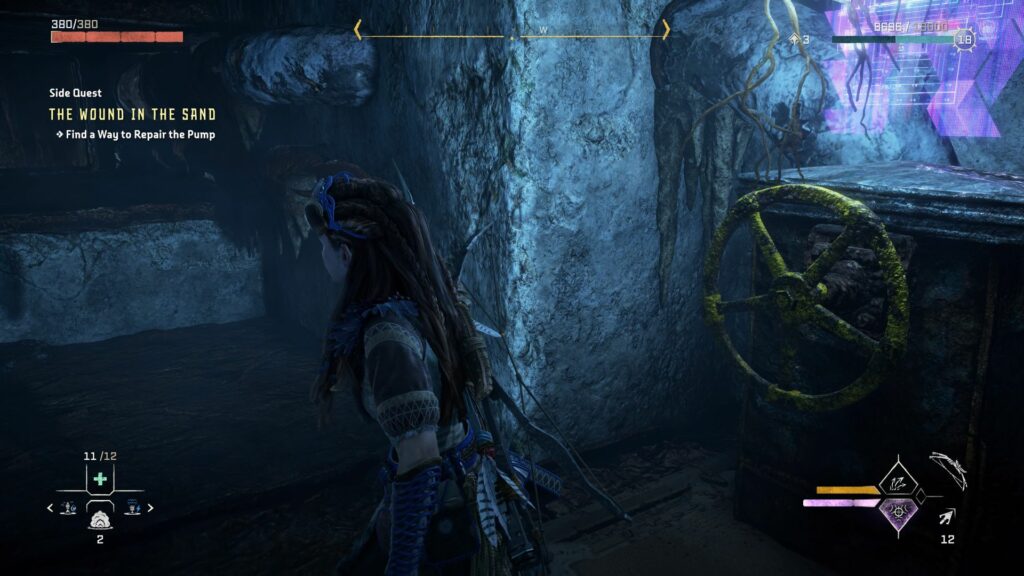 Return to Scalding Spear
Next, go back to Scalding Spear and head to the Wound. Talk to the guard protecting it.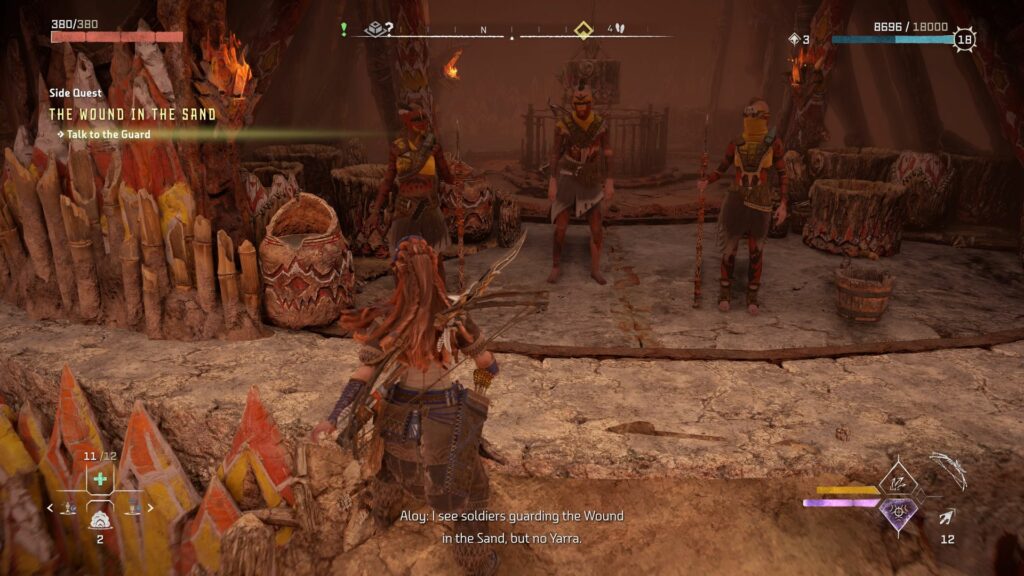 Go to Yarra's quarters
You'll learn that Drakka was captured as Yarra believes he sabotaged the water supply. Go to her quarters and talk to them.
The quest ends here.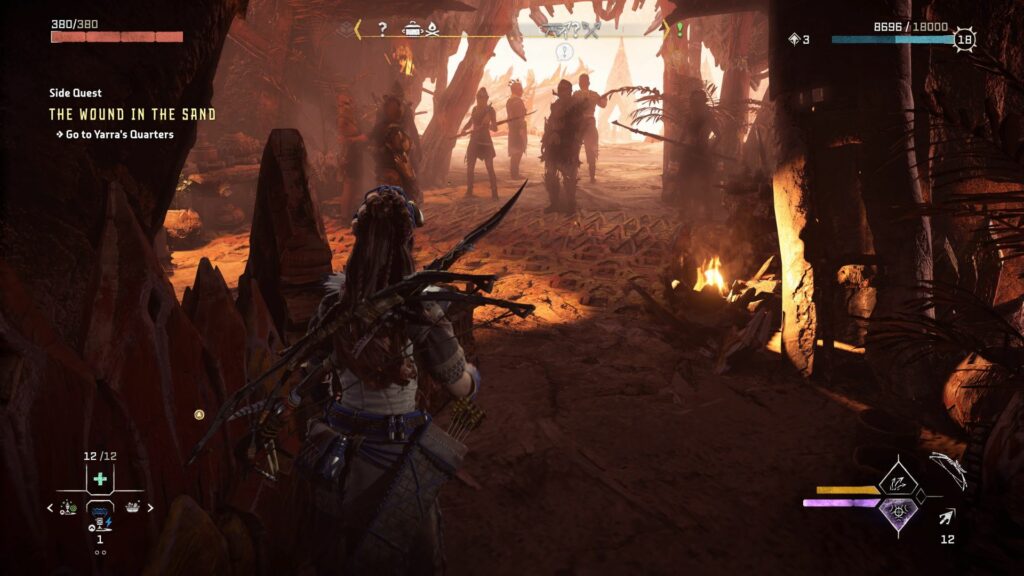 ---
Related posts:
Horizon Forbidden West: Thirst For The Hunt Walkthrough