The Gate of the Vanquished is a side quest available in Horizon Forbidden West.
Your objective is to stop the fight between Yarra and Drakka.
Here's a walkthrough of The Gate of the Vanquished in Horizon Forbidden West.
Recommended level is 15 and above.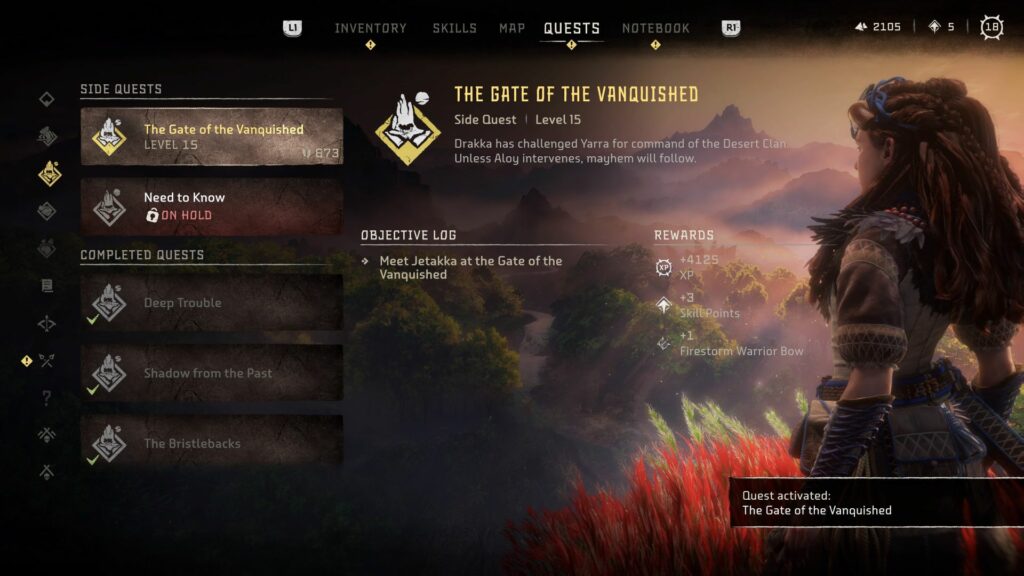 Head to the gate
To begin the quest, head south to the Gate of the Vanquished as shown in the map below.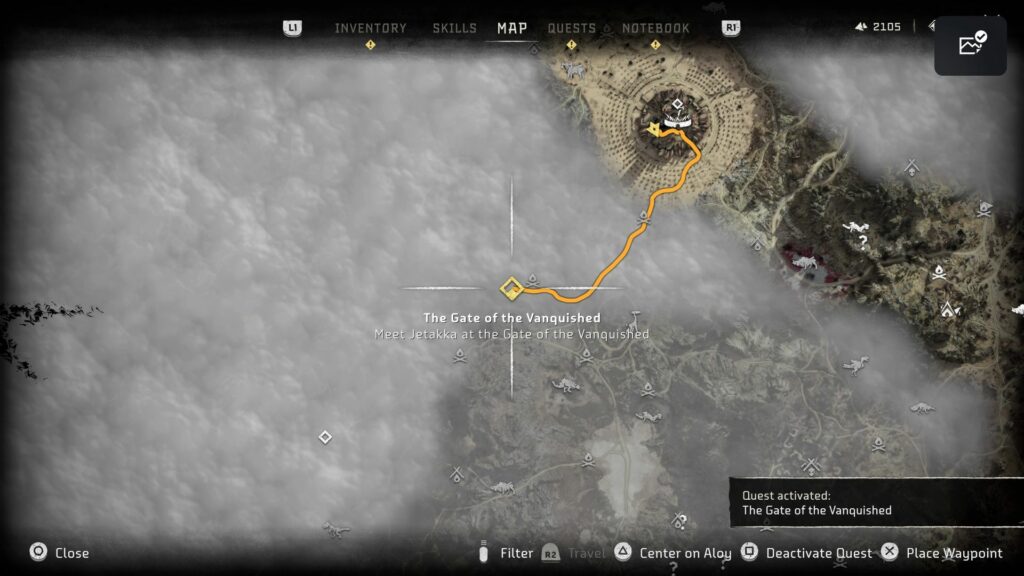 You will see a path that leads to an arena. Enter the area.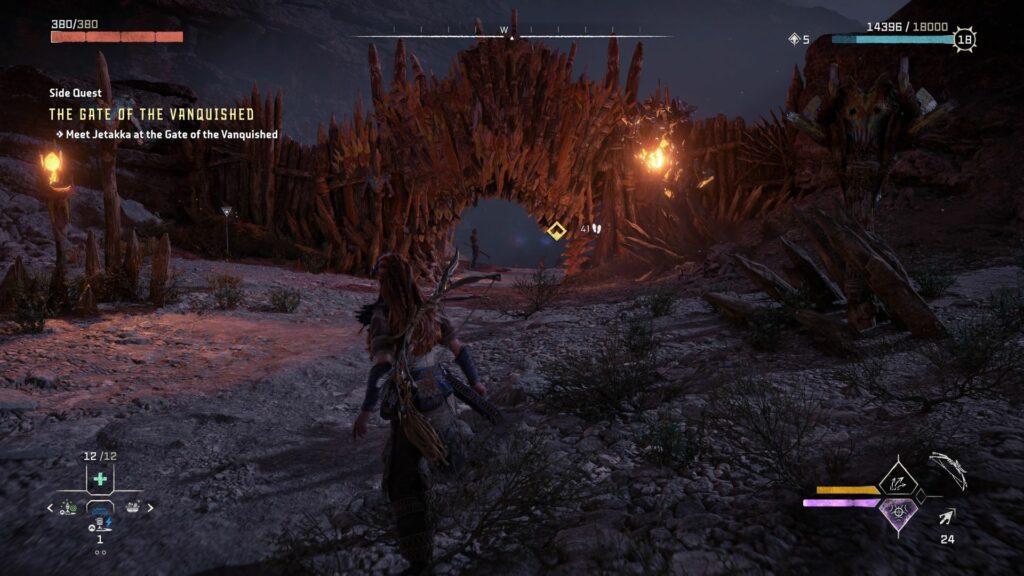 Side with Drakka or Yarra
During the conversation, you have to choose to side either with Drakka, Yarra or to ask them to stand down.
Asking them to stand down does nothing.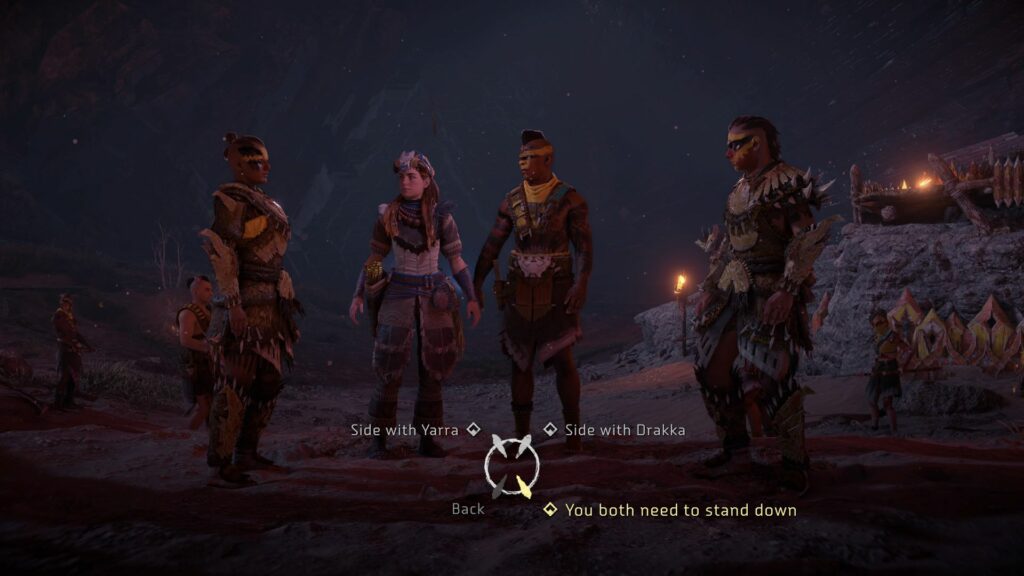 Eventually, you'll have to pick a side.
I chose to side with Drakka. You'll then be required to team up with Drakka and Jetakka to kill Yarra and her clan.
I'm not sure as to the implications towards later parts of the story.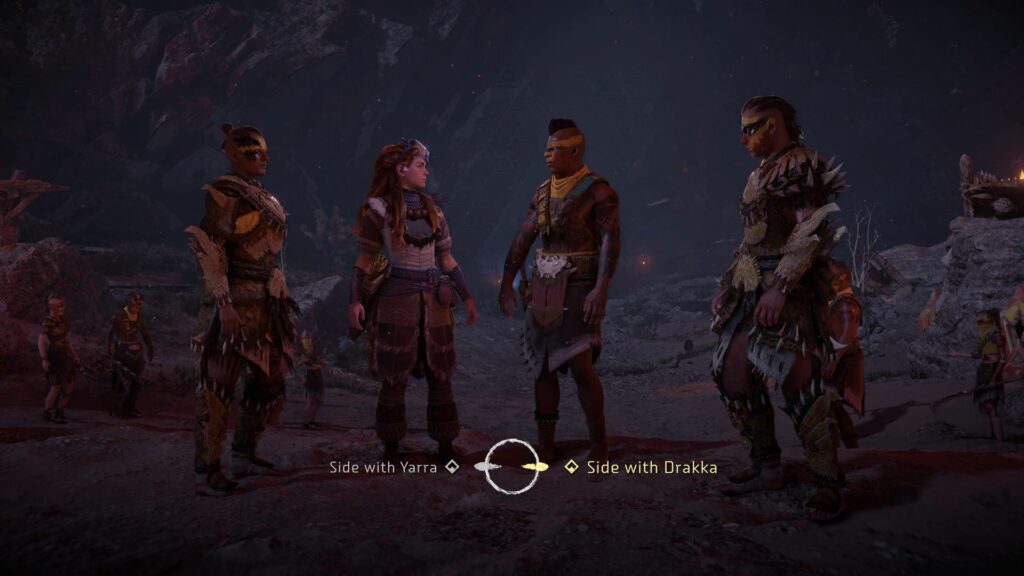 Defeat Yarra
If you chose to help Drakka, you need to defeat Yarra and her men.
The quest ends here.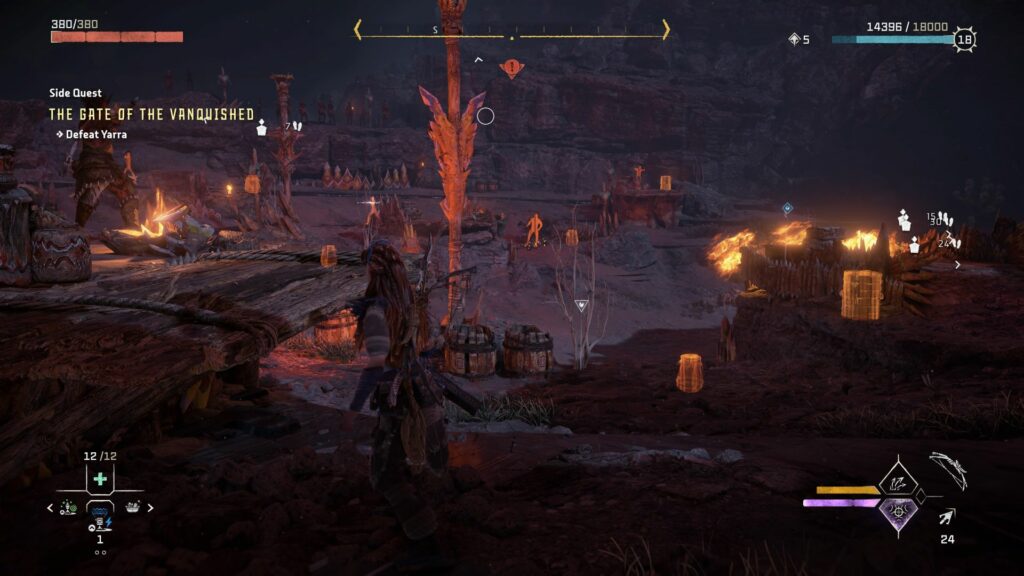 ---
Related posts:
Horizon Forbidden West: The Wound In The Sand Walkthrough