Supply Drop is an errand quest available in Horizon Forbidden West.
Your objective is to help a pair of Tenakth soldiers against machines when they were transporting supplies.
Here's a walkthrough of Supply Drop in Horizon Forbidden West.
Recommended level is 17 and above.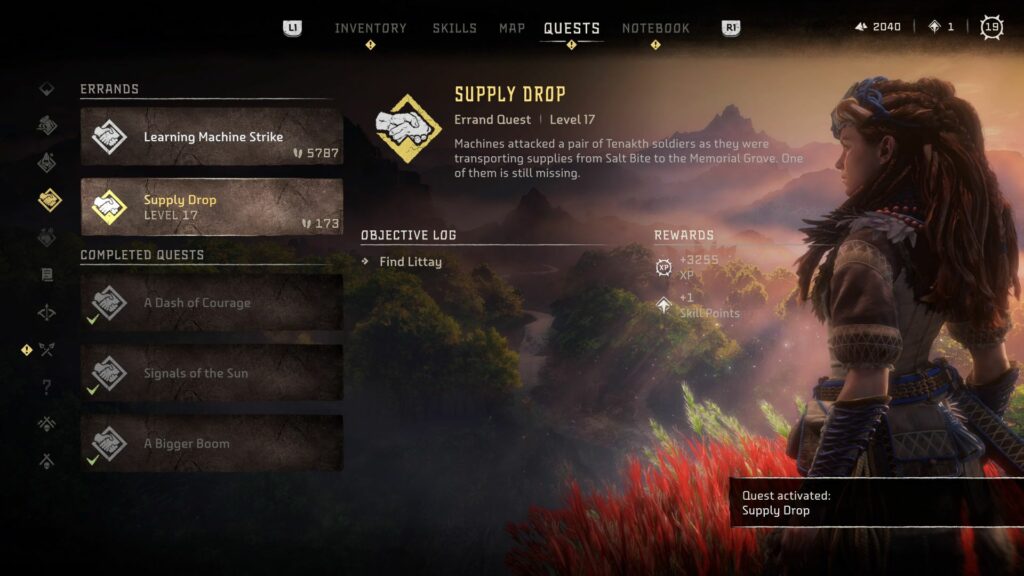 To begin the quest, head to the location shown in the map below, marked by the player location.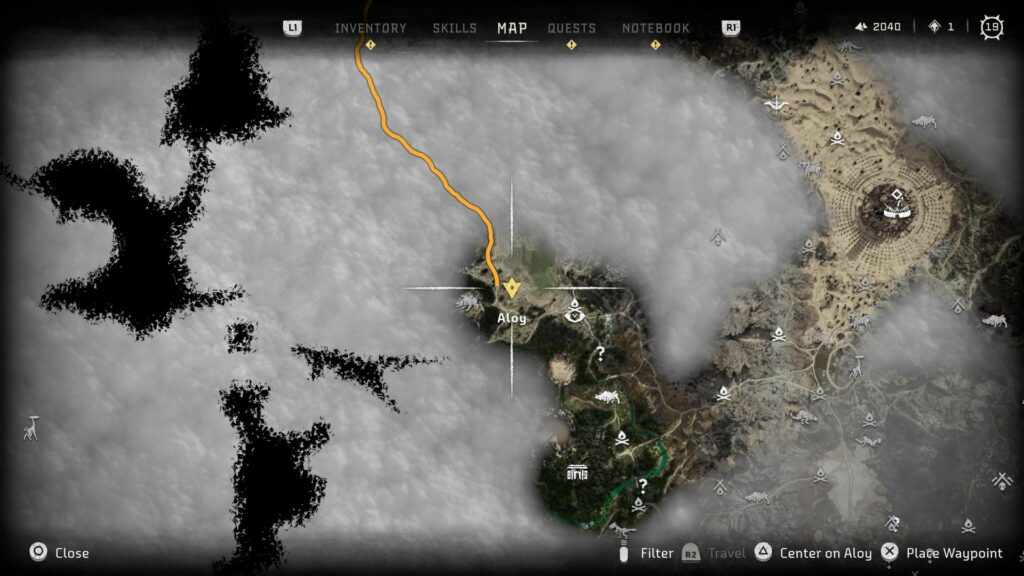 When you arrive, you'll see a Tenakth fighting a machine. Help him defeat it.
After the battle, talk to Vetteh to begin the quest.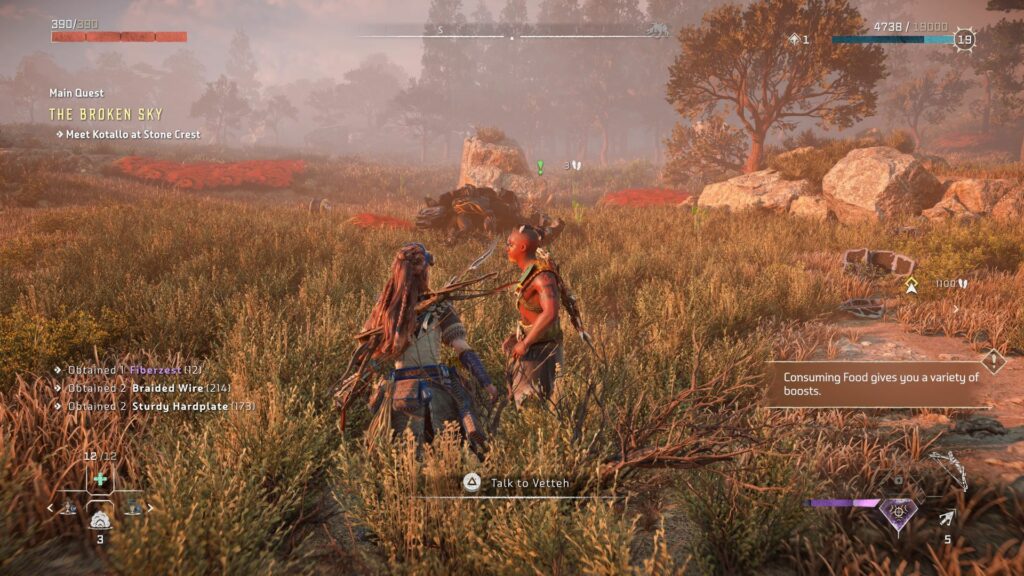 Find Littay
Next, go north to find Littay at the location marked below.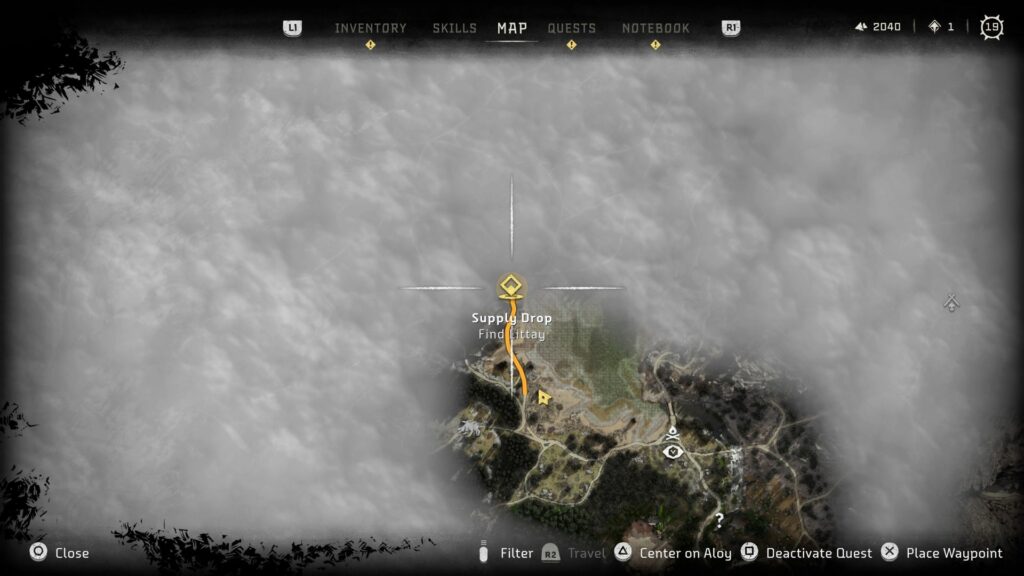 Examine the supply sled you see on the way.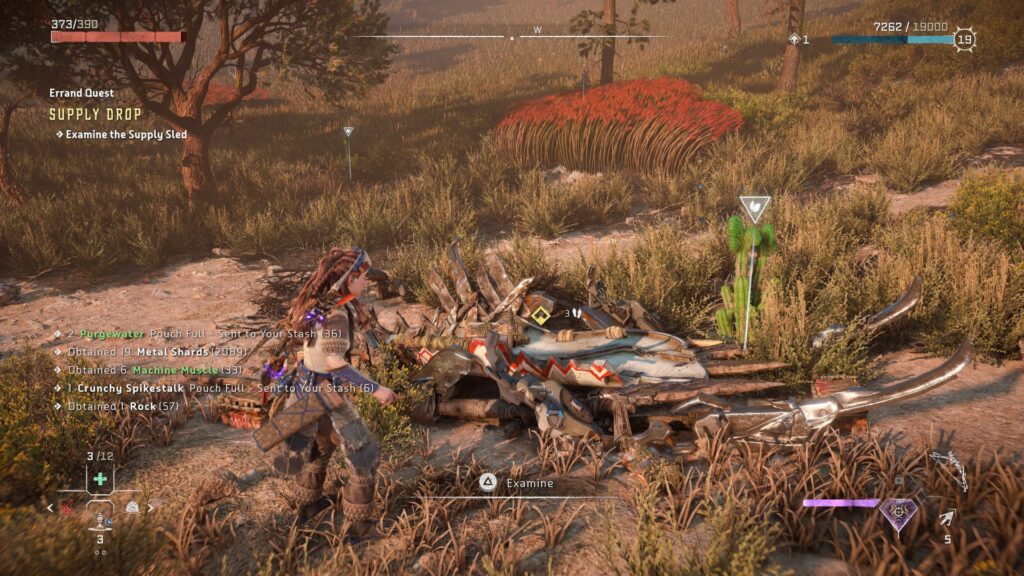 Then, use focus to find her tracks and follow the tracks.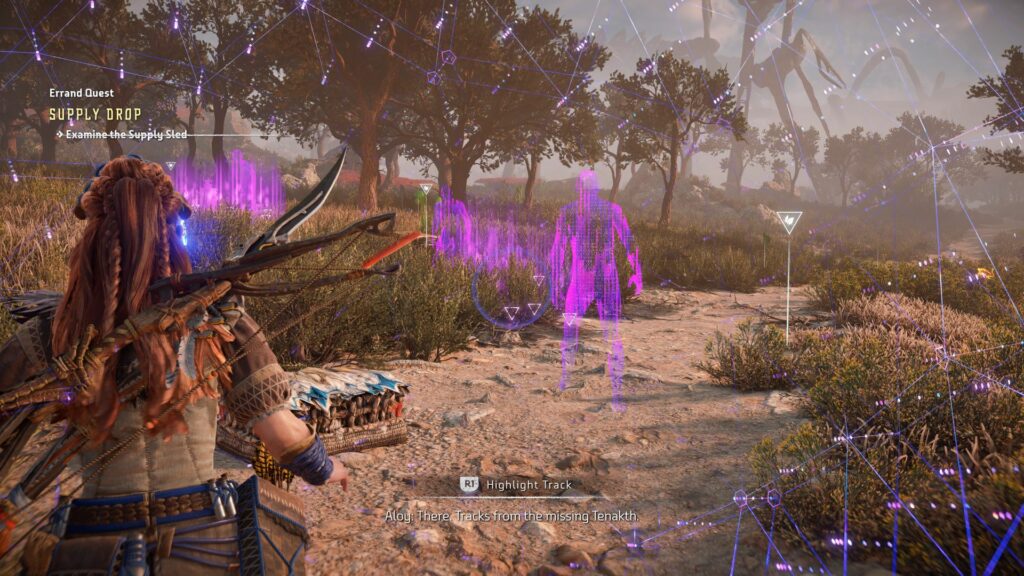 Kill the machines
You'll eventually see Littay fighting machines. Help her defeat all of them.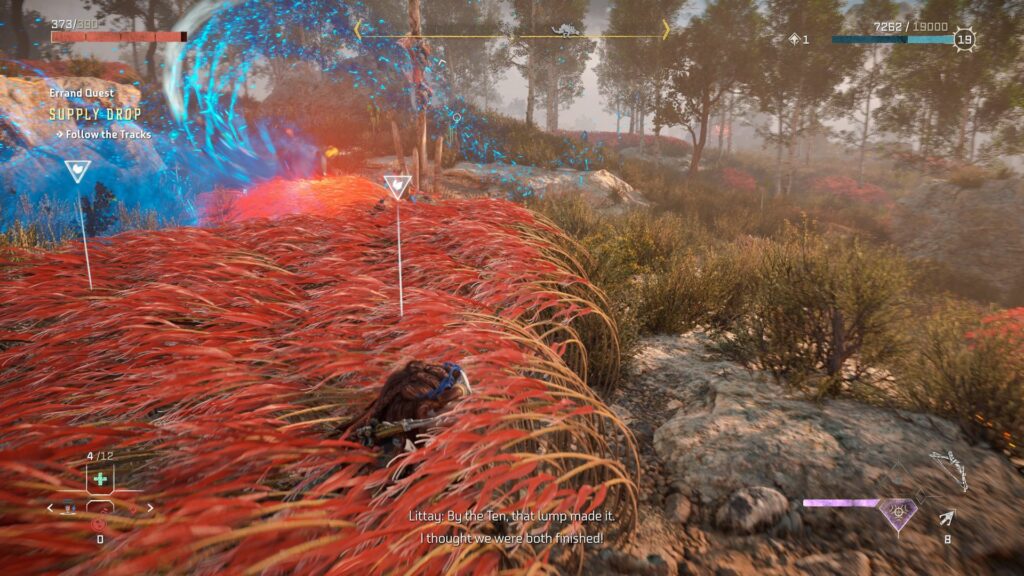 After the first wave is done, there are two more waves of machines to kill. Vetteh will join the fight towards the end.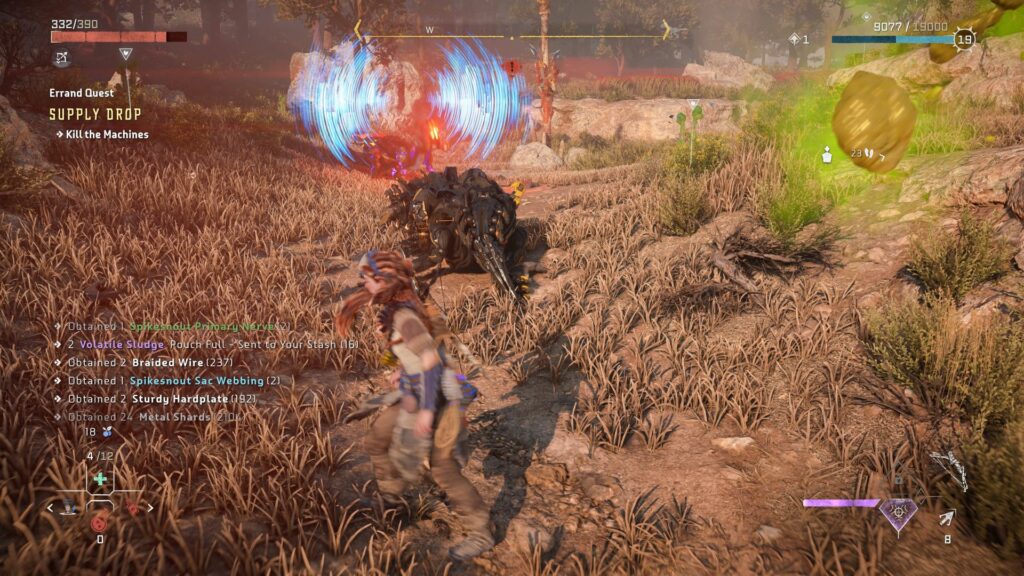 Talk to the pair
After the battle, talk to Littay and Vetteh to complete the quest.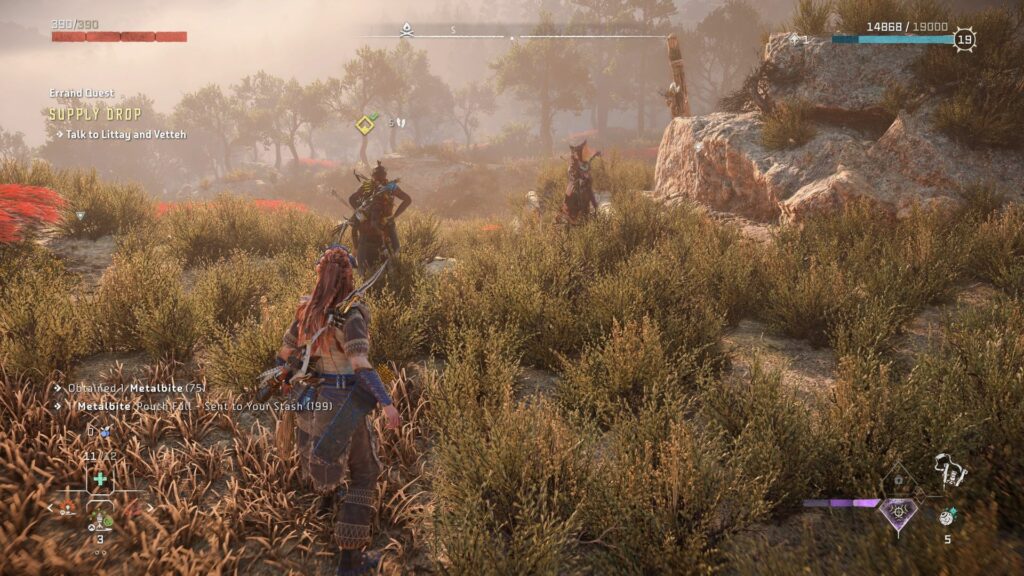 ---
Related posts:
Horizon Forbidden West: The Gate Of The Vanquished Walkthrough