Shadow from the Past is a side quest in Barren Light in Horizon Forbidden West.
Your objective is to find out if a Carja prisoner was guilty of murdering a soldier, and to eliminate the Eclipse members.
Here's a walkthrough of Shadow From The Past in Horizon Forbidden West.
The quest is recommended for level 7 and above.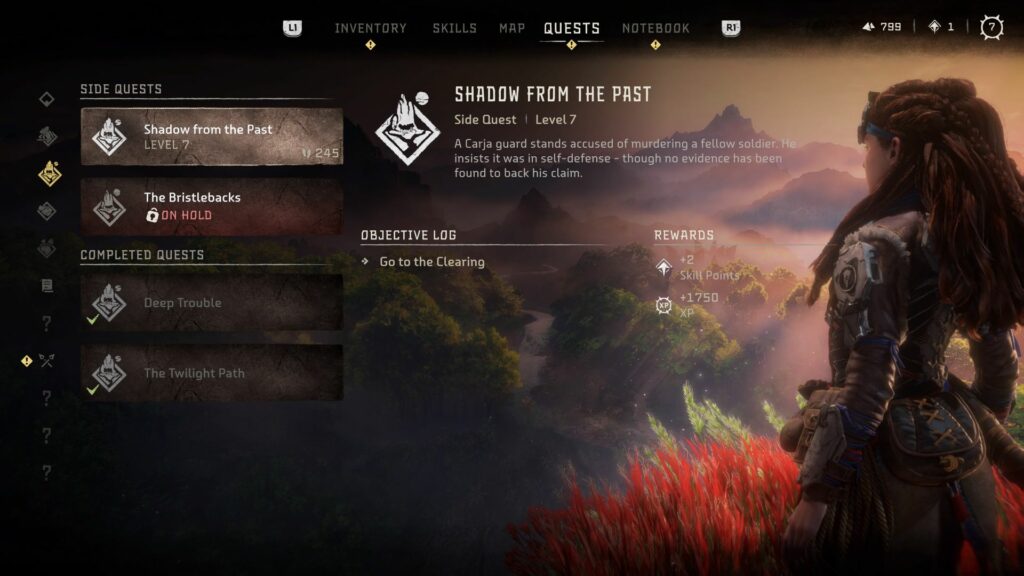 To begin the quest, head to the prison cell at Barren Light as marked in the map below.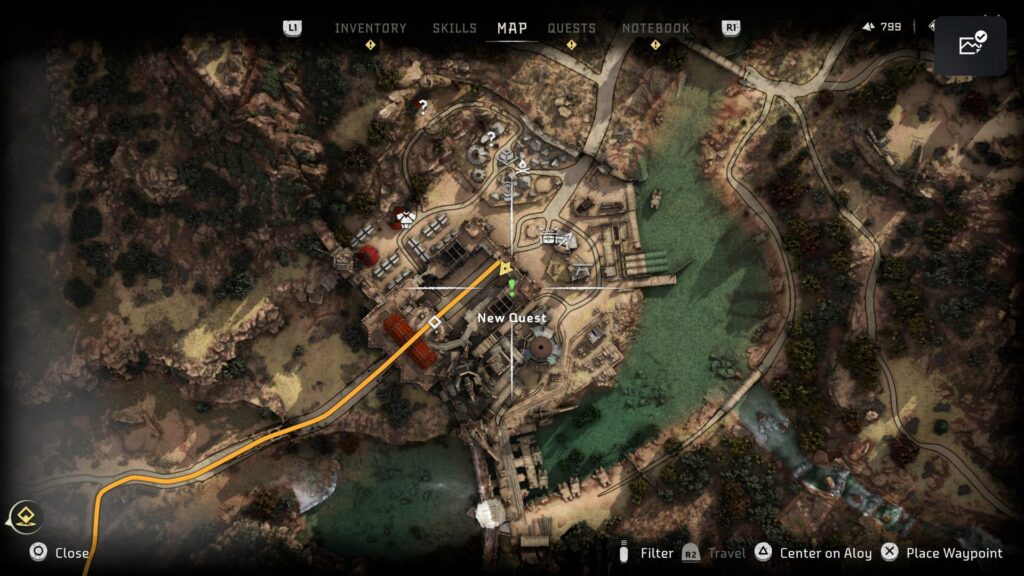 You'll see a guard standing in front of the prison cell. Talk to the prisoner named Conover.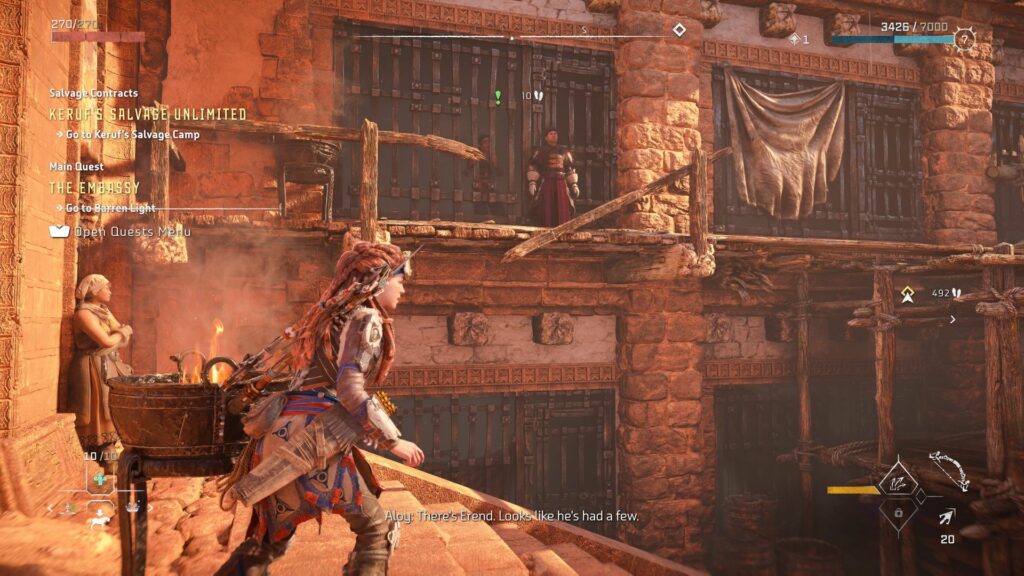 Head to the Clearing
Next, go to the Clearing as marked on the map, east of Barren Light.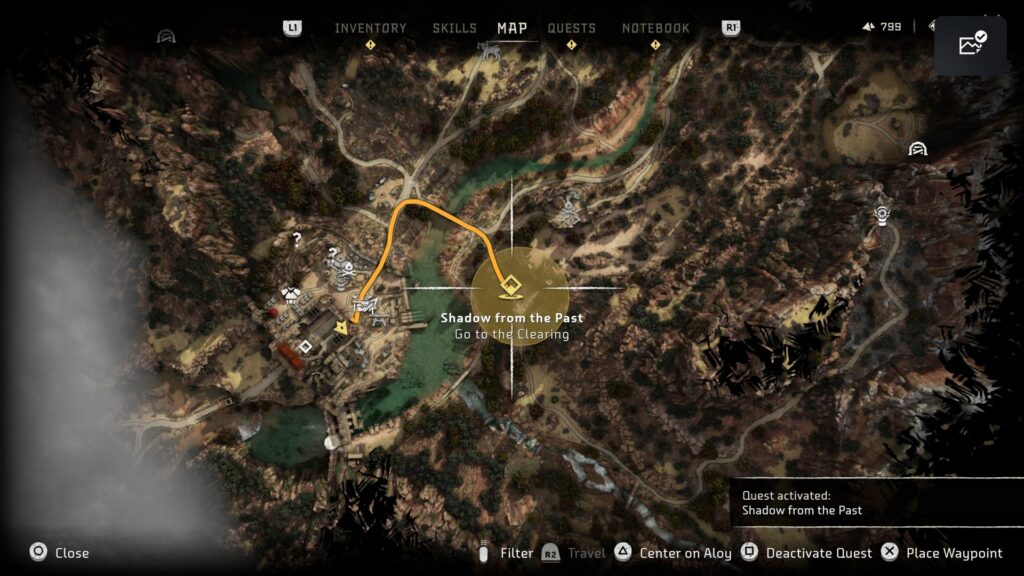 Examine the blood on the ground.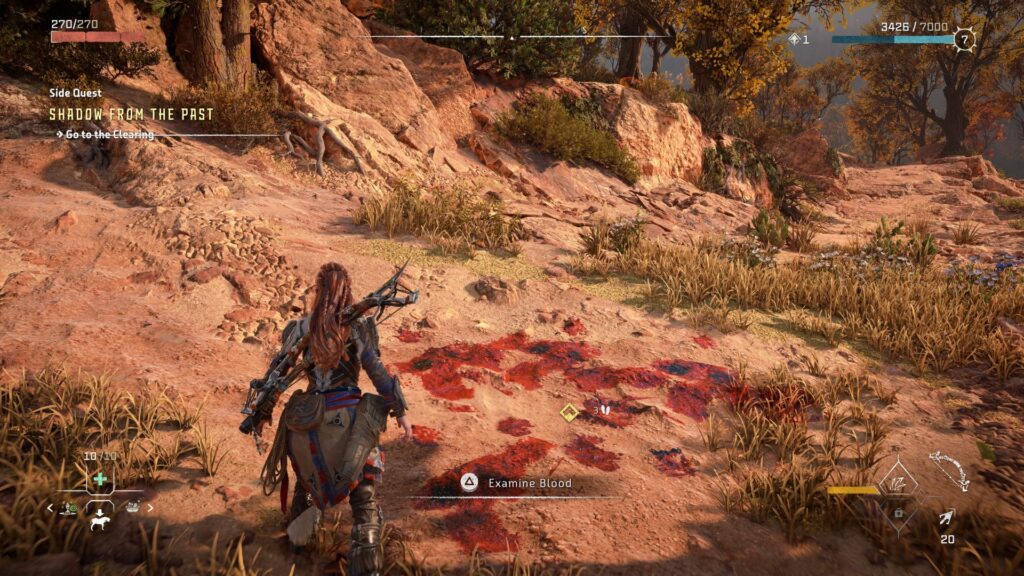 Investigate the Clearing
Use your focus to look for tracks to investigate. They are marked as purple on the screen.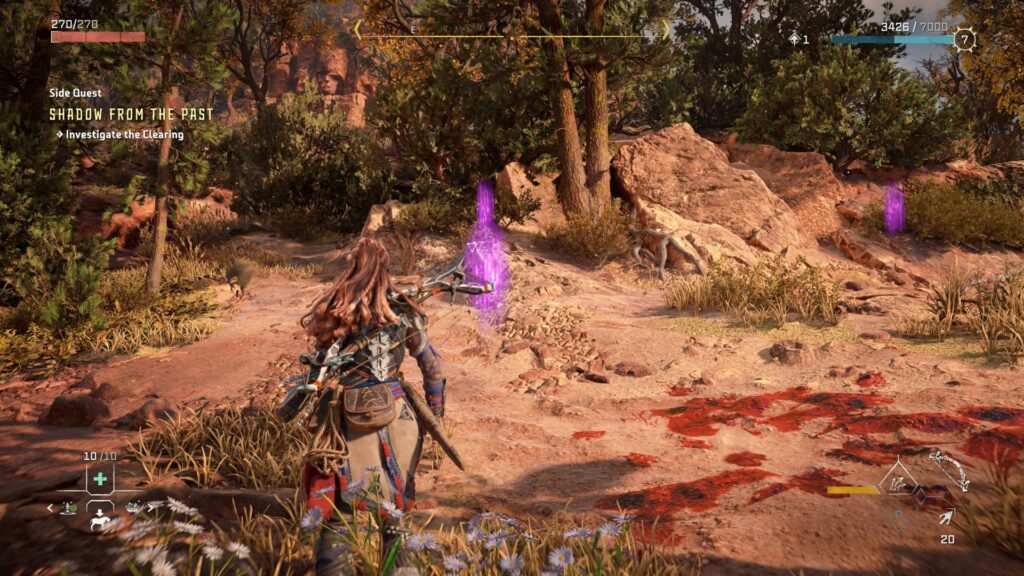 Then, use focus to follow the tracks left behind.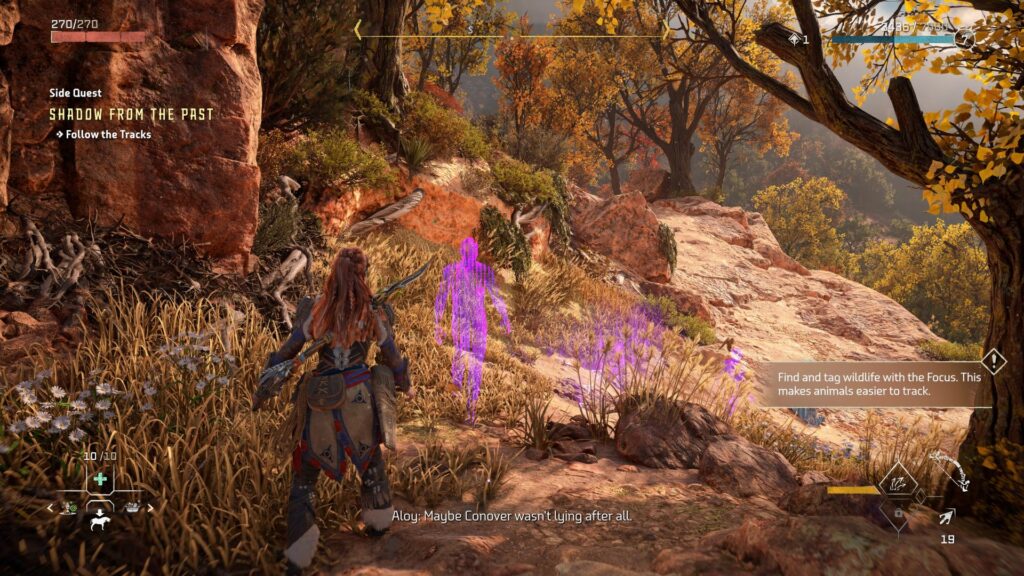 Sneak past or kill machines
You will then come across two or three machines. You can either kill them all or sneak past them.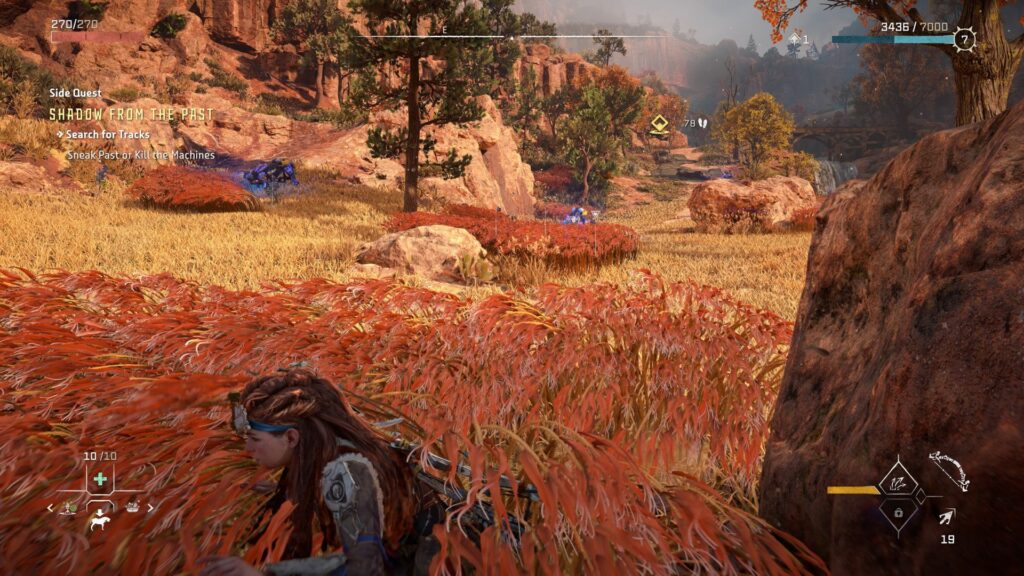 Keep going until you find more blood on the road. Examine the blood.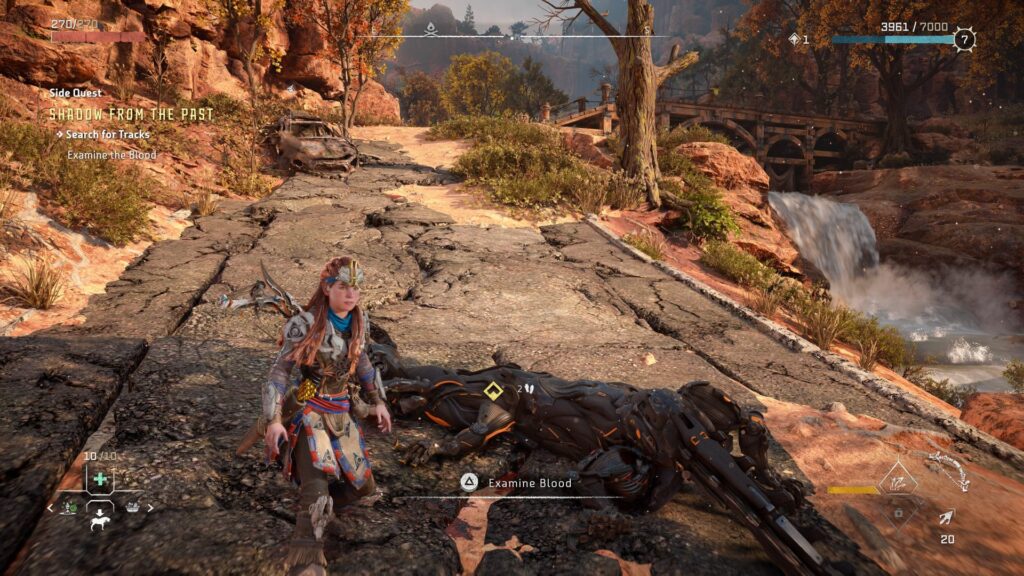 Follow the trail of blood
Use focus to highlight the trail of blood and follow it.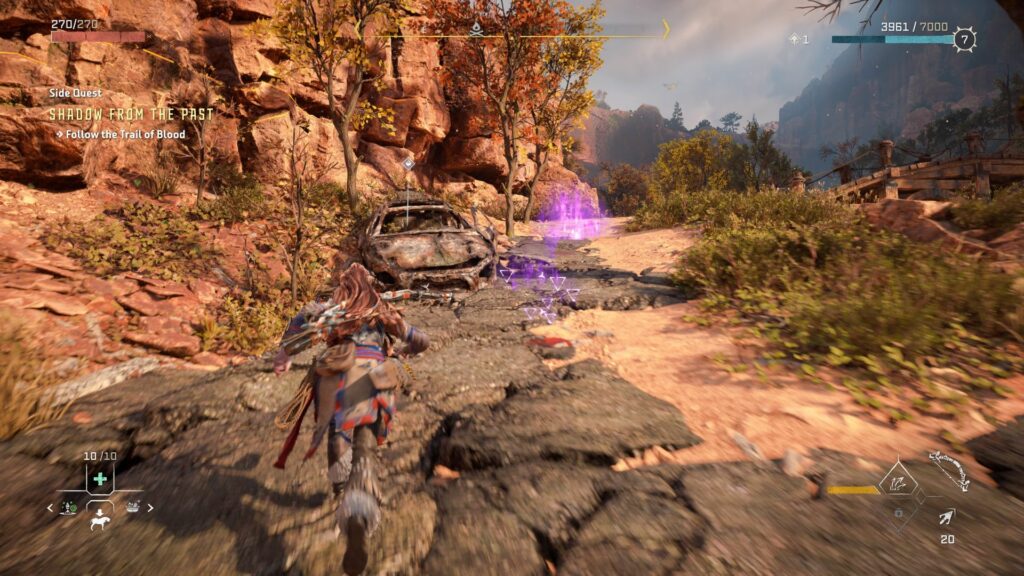 You will then see some bandages near the river. Examine it.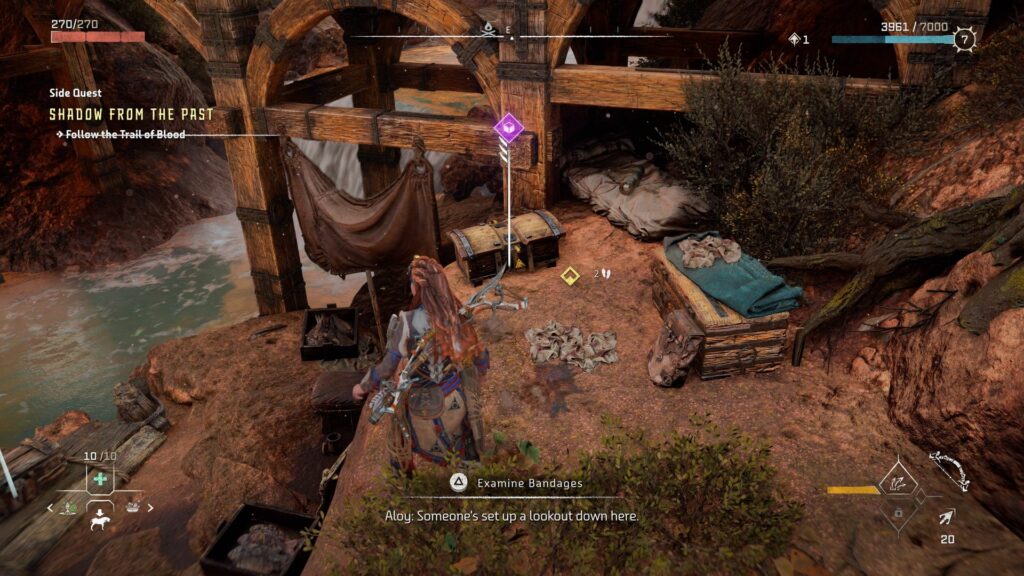 Continue following more tracks.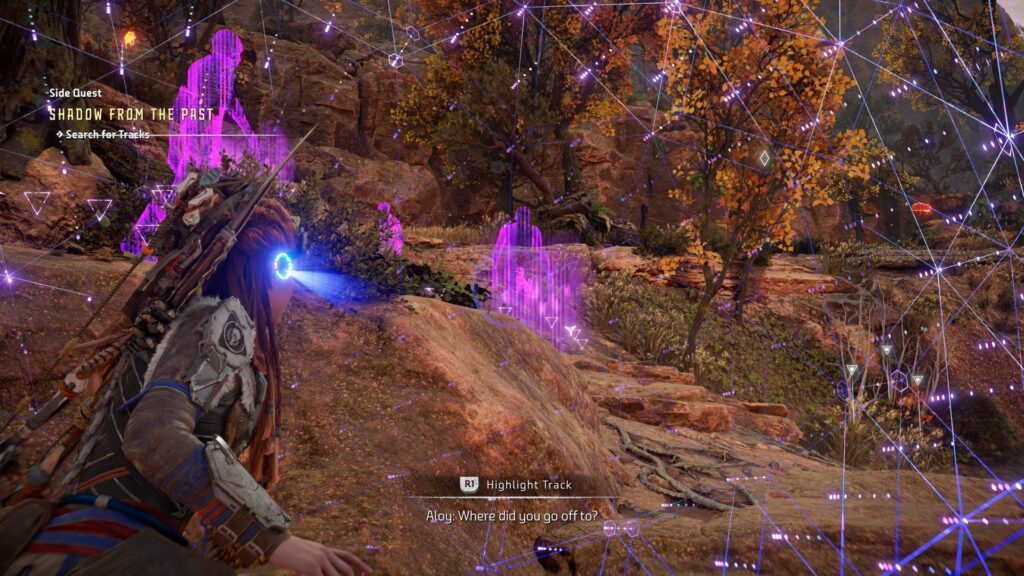 Enter the cave
You'll eventually reach a dead end with some machines around the area. Use focus to see where you can climb and climb up to the cave.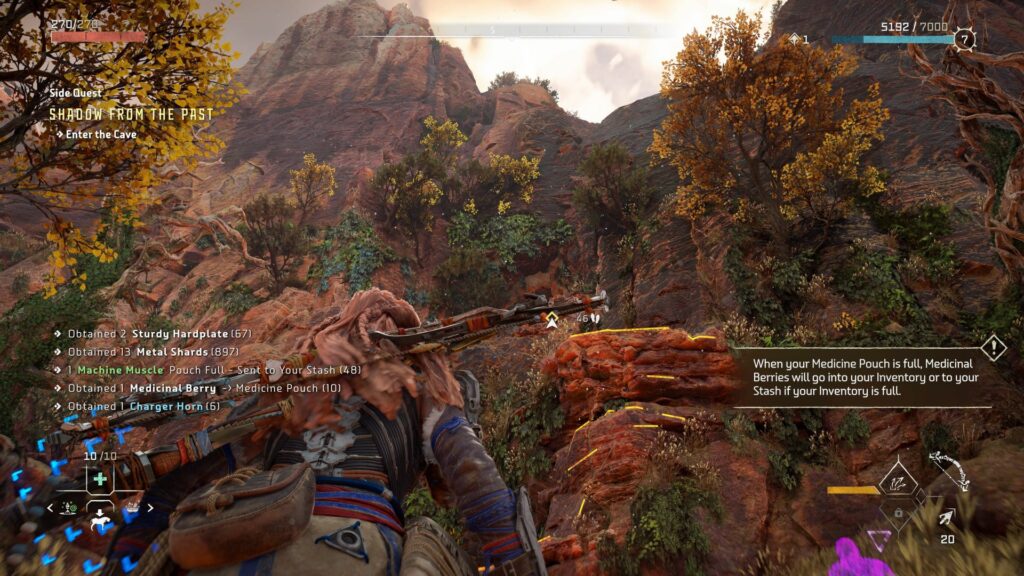 Inside the cave, you'll see some Eclipse members.
Take out the Eclipse
You can silently take most of them out just by sneaking behind them.
Another way is to use your arrows but you need to headshot them to avoid noise.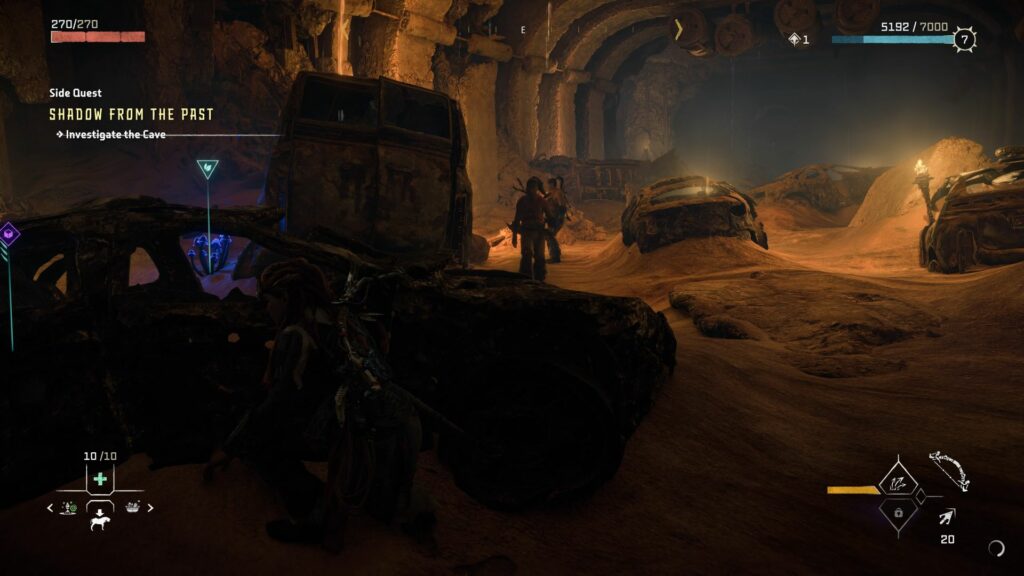 Examine Rayad's corpse
After the whole area is secure, look for Rayad's corpse just outside the cave. Examine the corpse.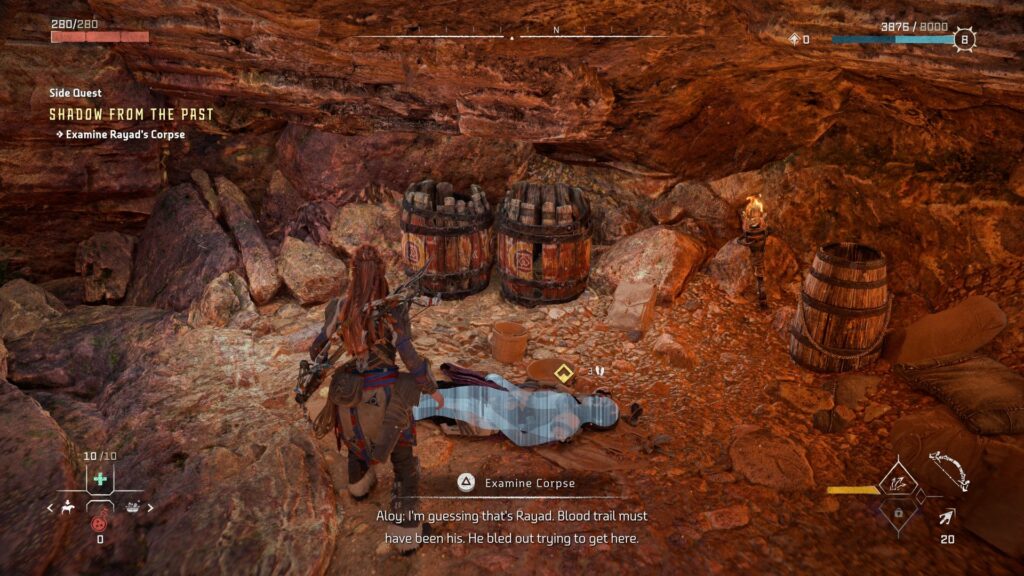 Return to Conover
After getting evidence, head back to Conover who is in the prison cell. The quest completes here.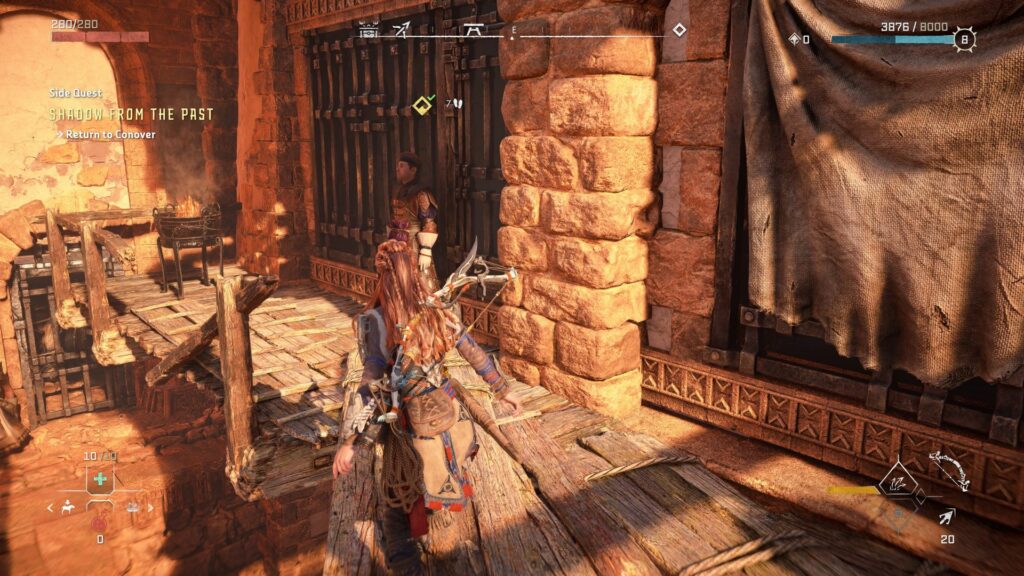 ---
Related posts:
Horizon Forbidden West: Signals Of The Sun Walkthrough