Signals of the Sun is an errand quest near Barren Light in Horizon Forbidden West.
Your objective is to rescue a lady who is stuck at the cliff and later help retrieve a signal lens.
Here's a walkthrough of Signals of the Sun in Horizon Forbidden West.
The recommended level is 5.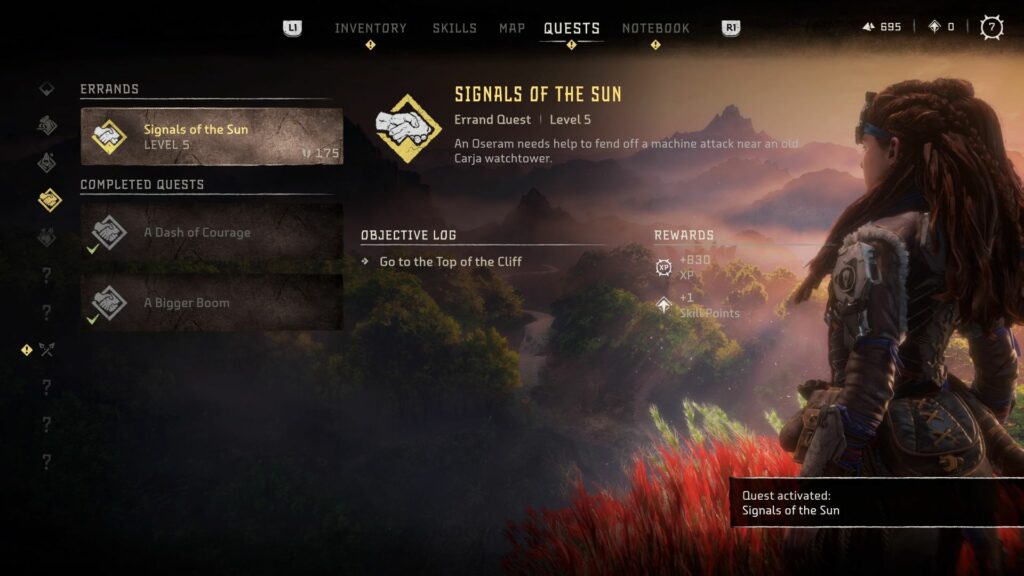 To begin the quest, head north of Barren Light as shown in the map below, marked by the player location.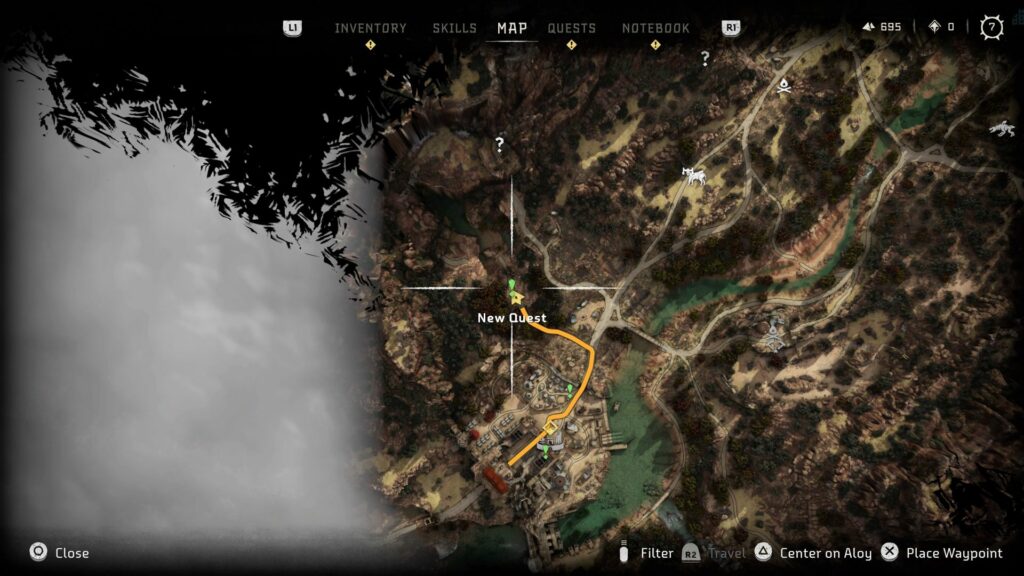 You'll see a soldier dragging a dead body. Talk to him to begin.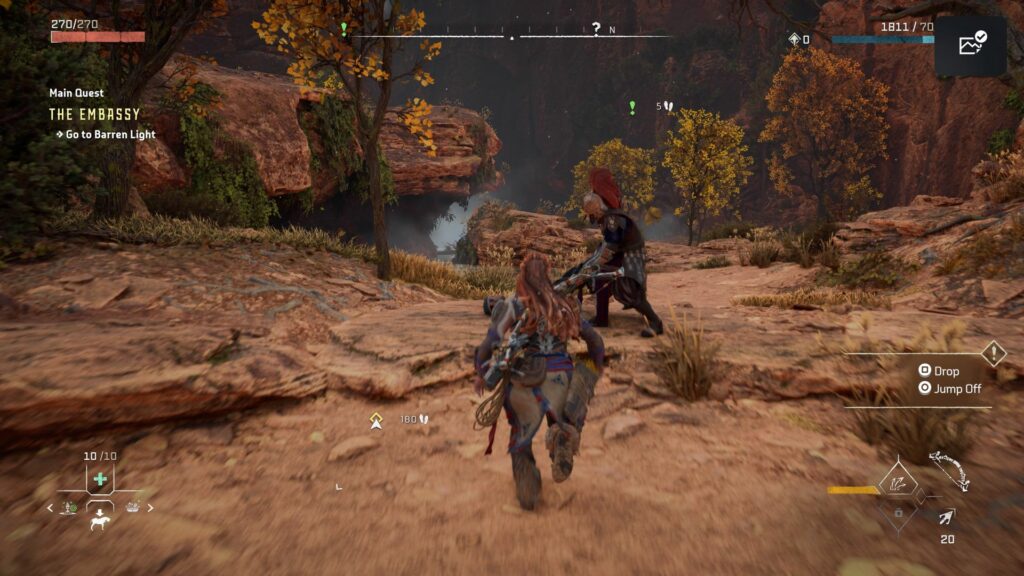 Go to the top of the cliff
Next, head up the cliff. Use focus to find the places you can climb.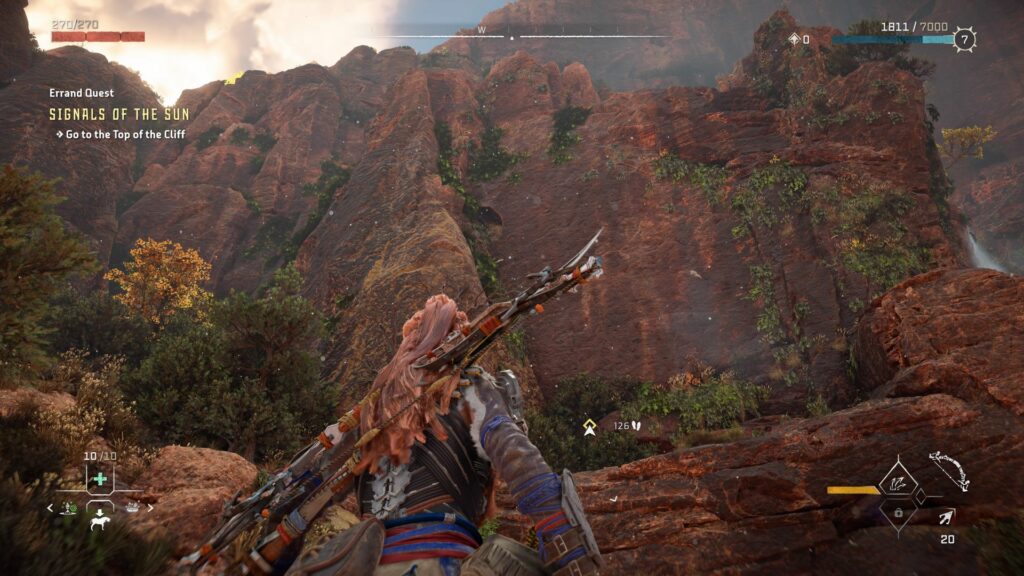 Kill the machines
You'll encounter machines at the top. Take them all out.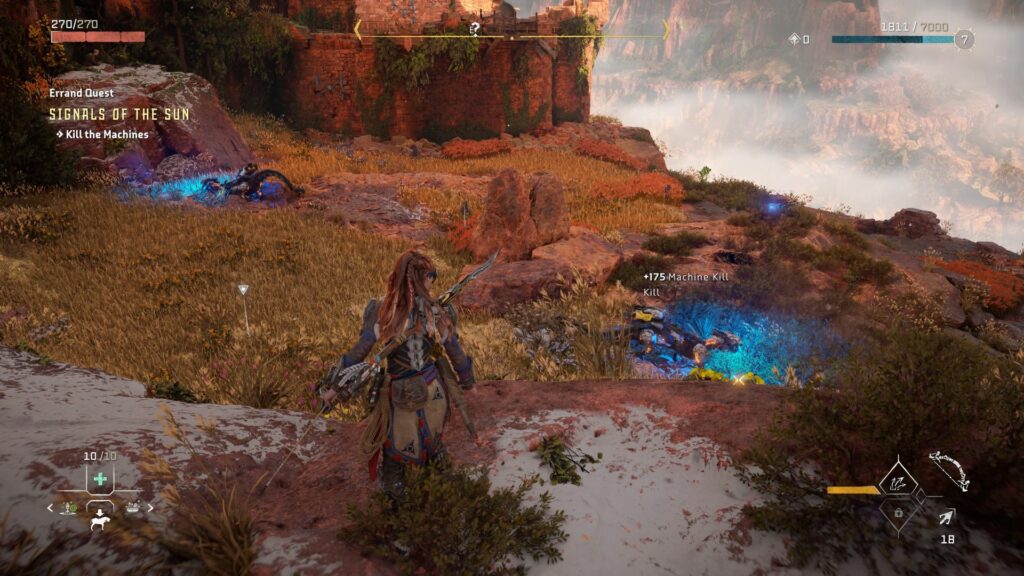 Talk to the Oseram lady after the area is secure. She'll then tell you about a signal lens on the nearby tower.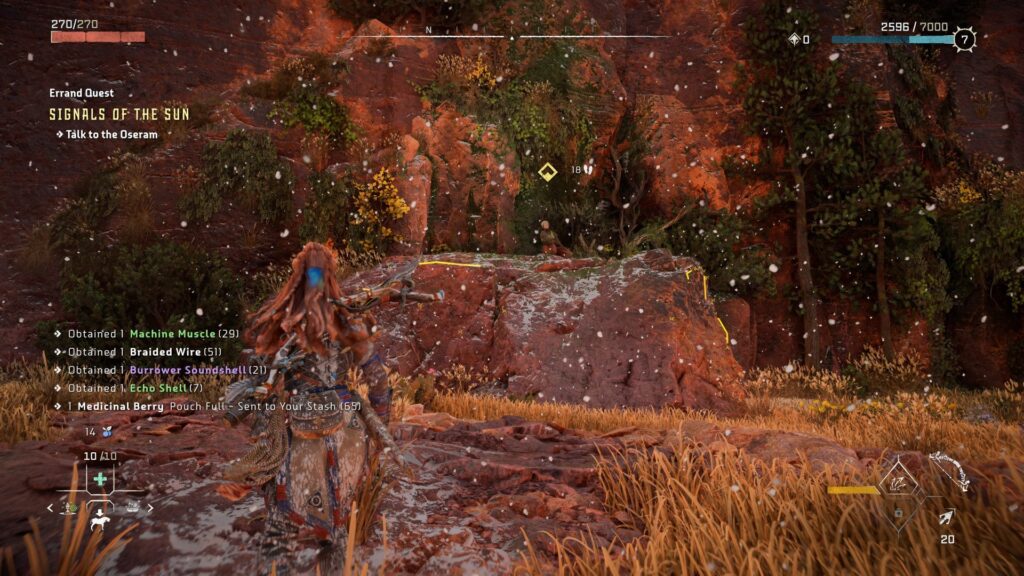 Gather the signal lens
Head to the tower to find the signal lens.
You should see a metal structure on the brick wall. Use the pullcaster to pull down the wall.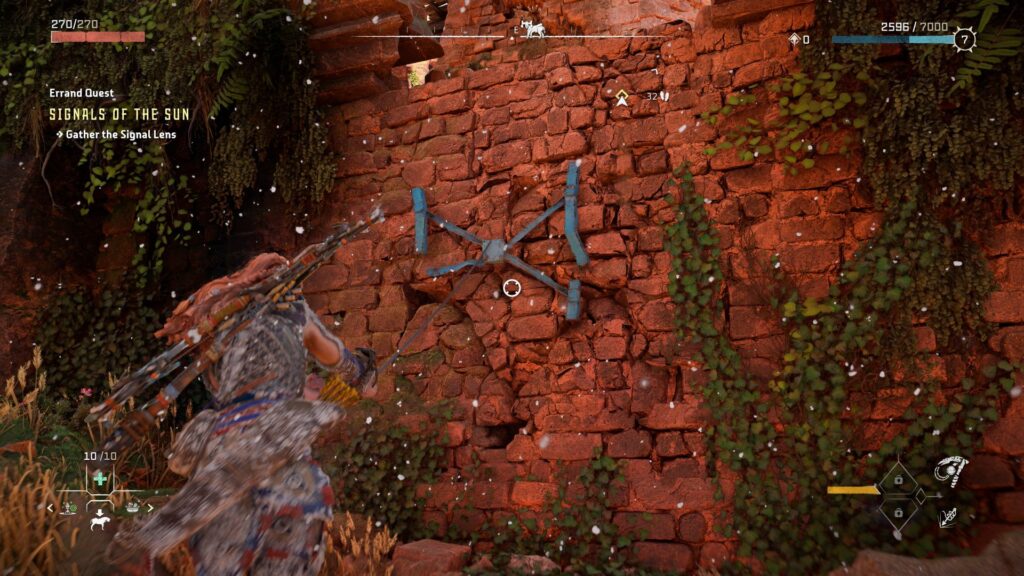 Enter the tower and you'll see another metal structure you can pull.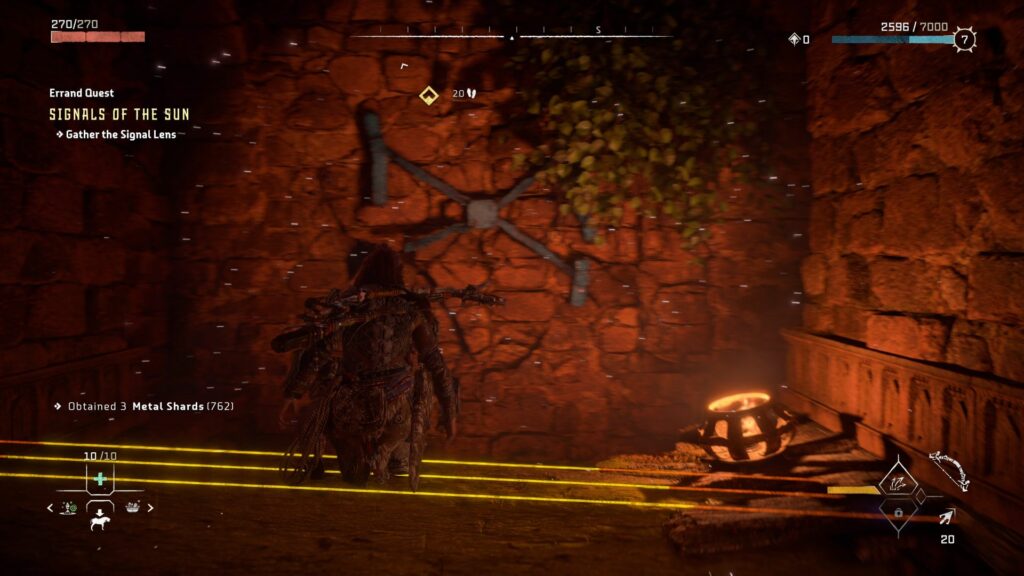 Once you're outside, you still need to climb further up.
There's another metal structure which can be pulled.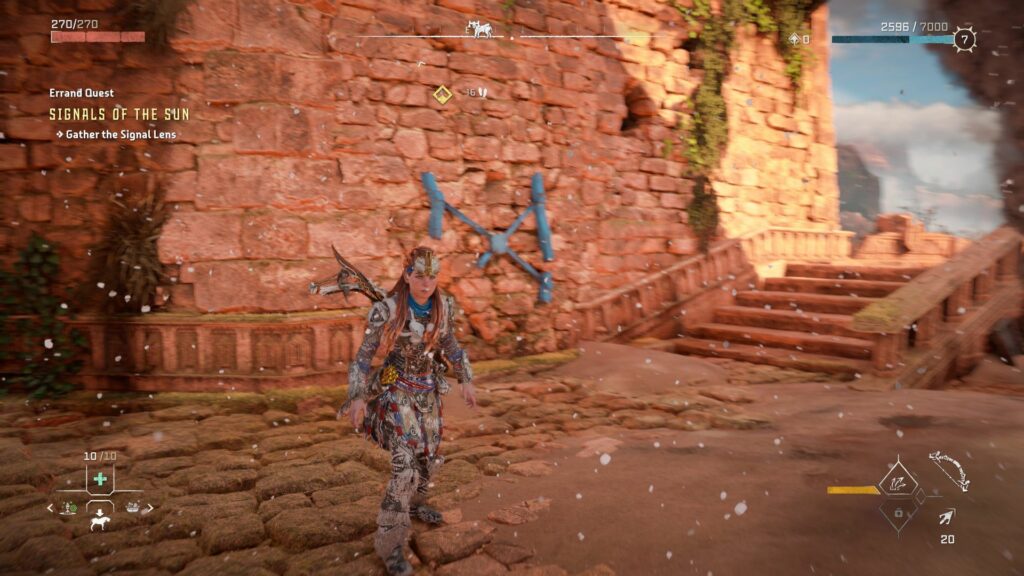 Enter the tower again and climb up. This time you'll see some broken platforms surrounding the tower (near a rappel down structure).
Jump over the gap to the other side of the broken platform.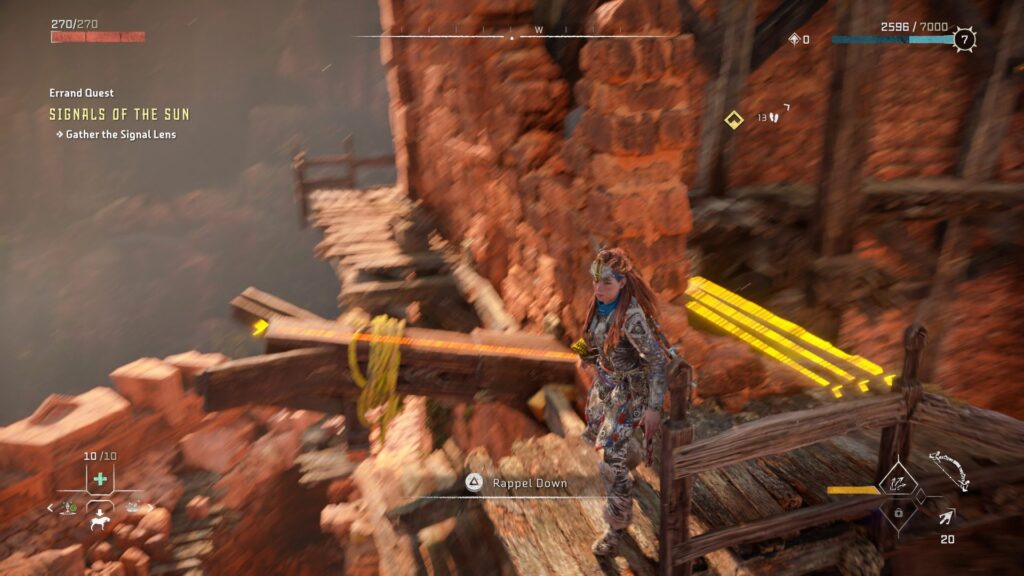 Climb up and gather the signal lens.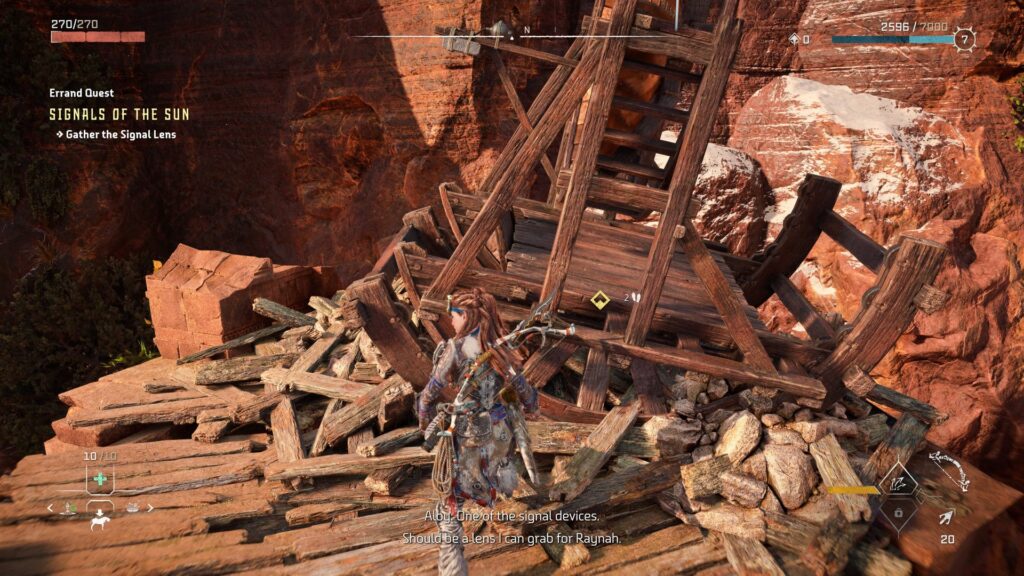 Return to Raynah
Return to the lady Raynah to complete the quest.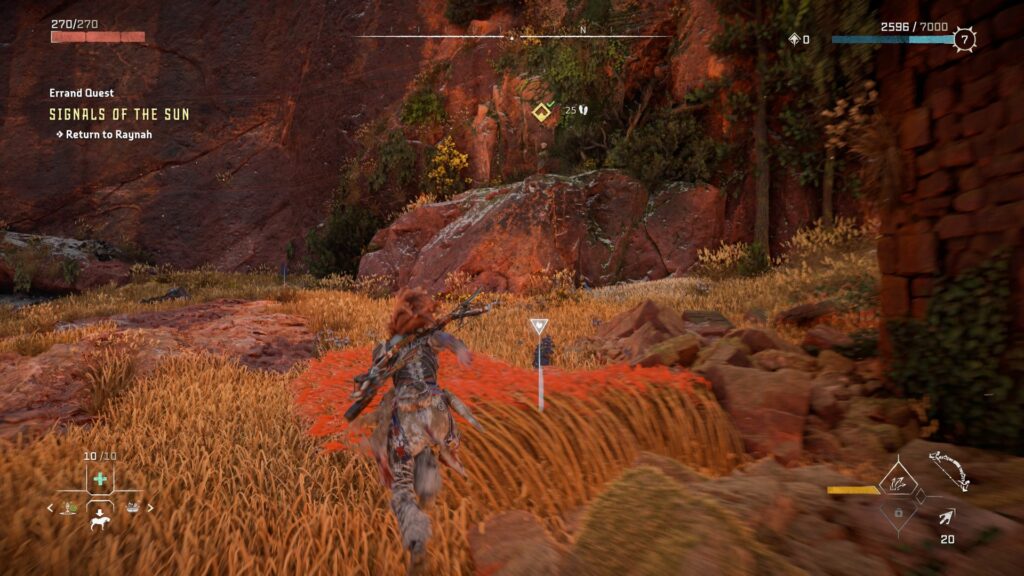 ---
Related posts:
Horizon Forbidden West: The Embassy Quest Walkthrough