A Dash of Courage is a side quest in the early part of Horizon Forbidden West.
Your task is to help a cook in Chainscrape find ingredients (wild meat, bitter leaf and metal panel).
Here's a walkthrough of A Dash Of Courage in Horizon Forbidden West.
This quest is for level 5 and above, but you can attempt it even if Aloy is below this level.
To begin the quest, go to the kitchen in Chainscrape as marked on the map below.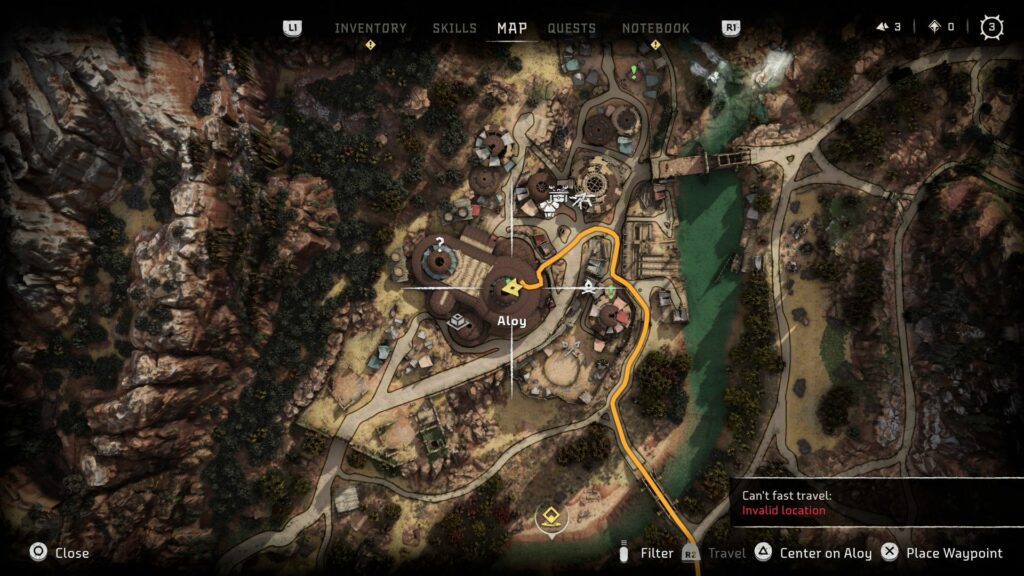 You will meet a cook named Milduf. Talk to him.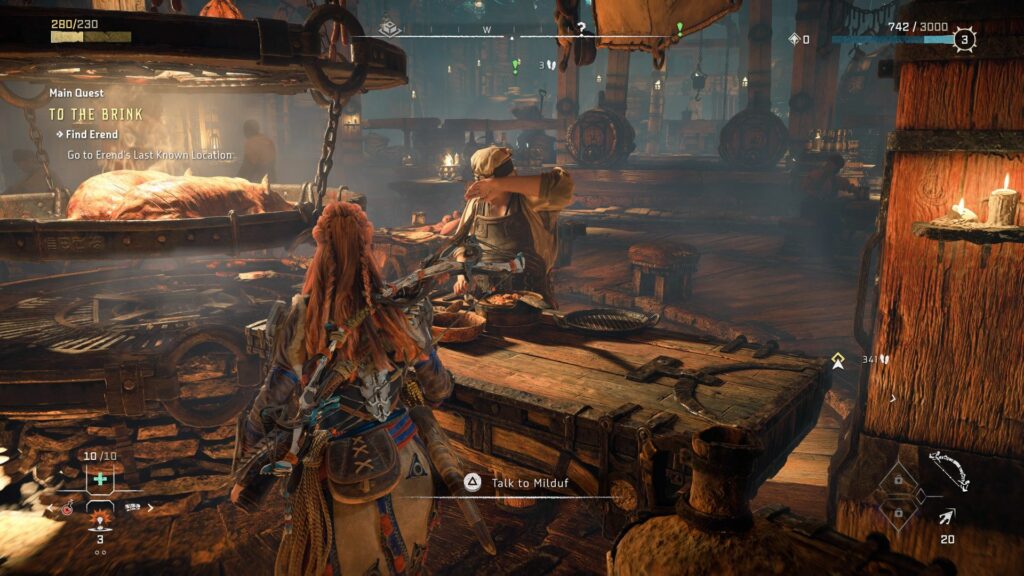 Gather a corrugated metal panel
You can find a corrugated metal panel at the location marked on the map shown below.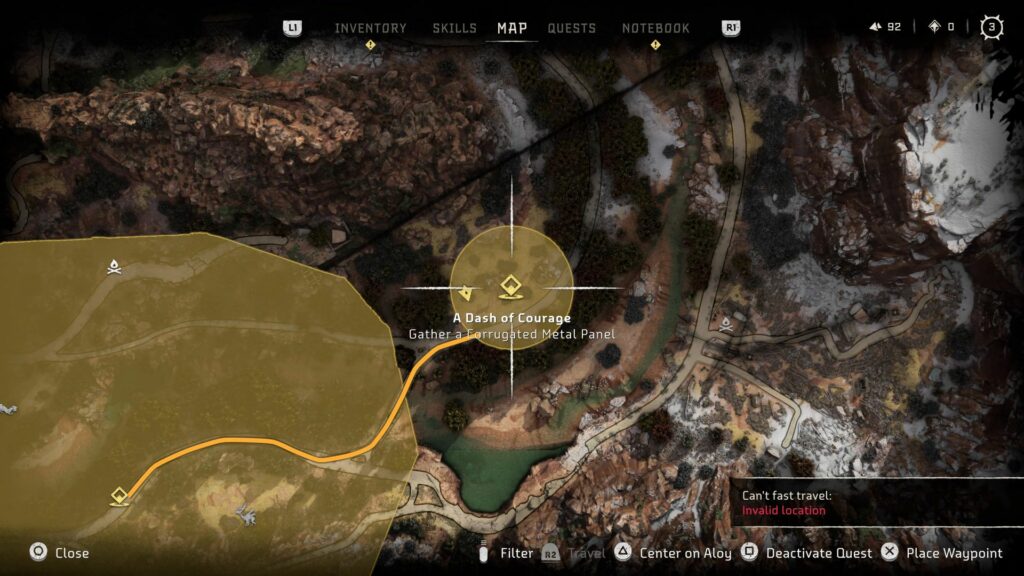 There will be at least five machines in the area. It's best to deal with them stealthily. Just hide in the bushes and stealth kill them.
Once the area is secure, investigate the metal piles to find the metal panel.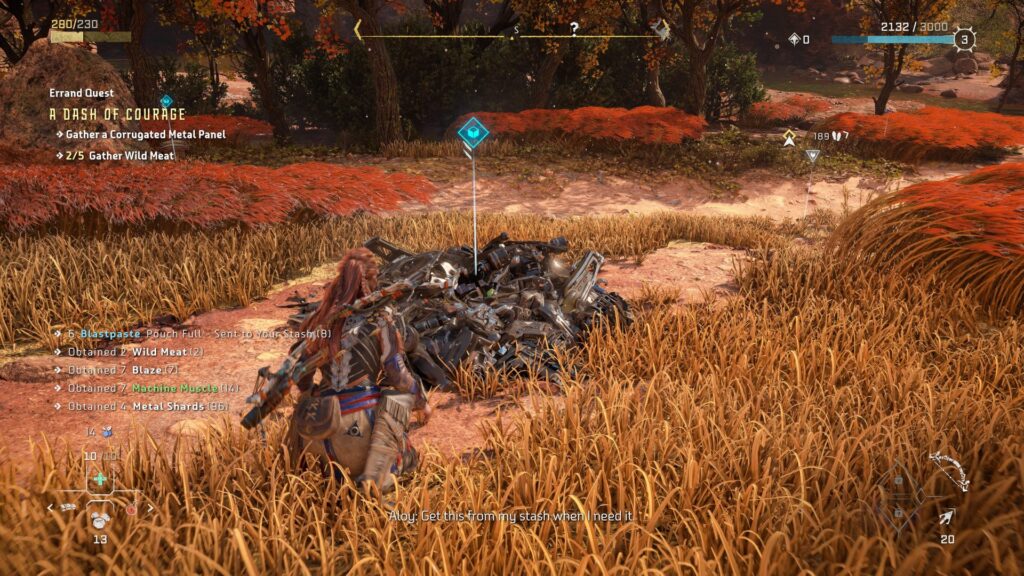 Gather wild meat
Next is wild meat. You can gather them from animals in the area, including boars and squirrels. The general location is marked on the map below in yellow.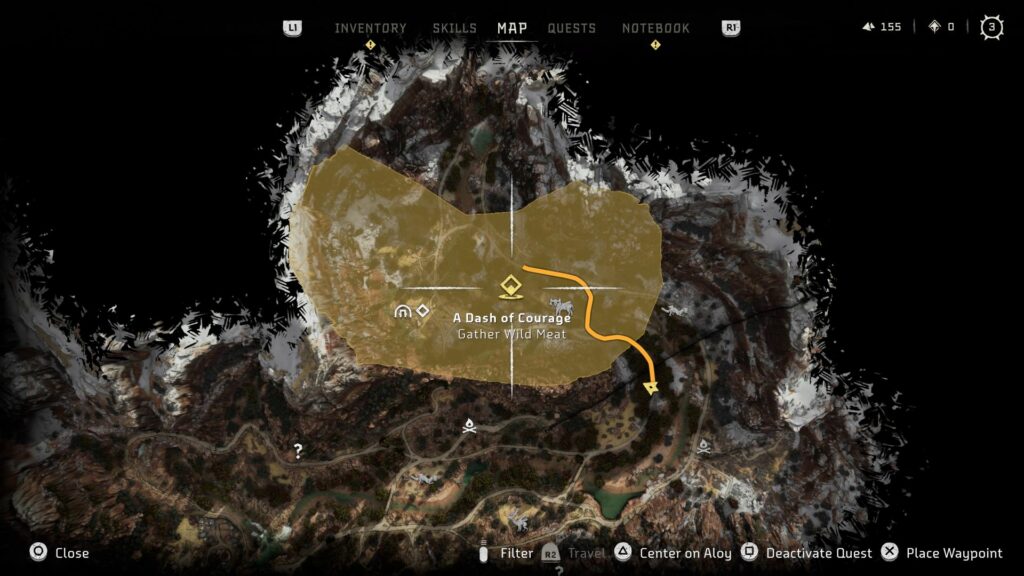 It's easier to kill them from far with your bow.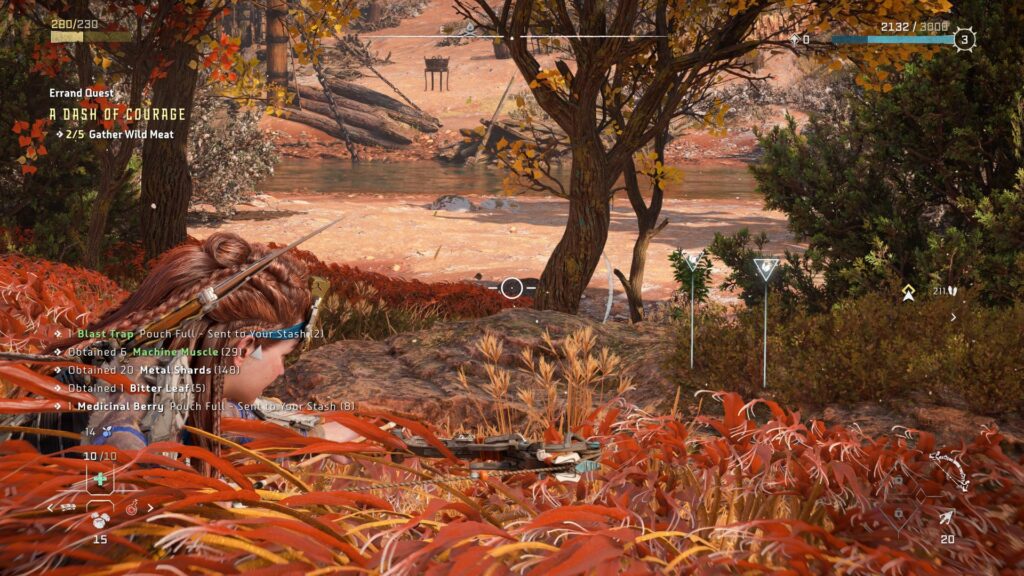 For the last ingredient bitter leaf, you'll find them pretty much everywhere.
Return to Milduf to complete the quest. You'll then be able to get 1 free meal when you talk to him again.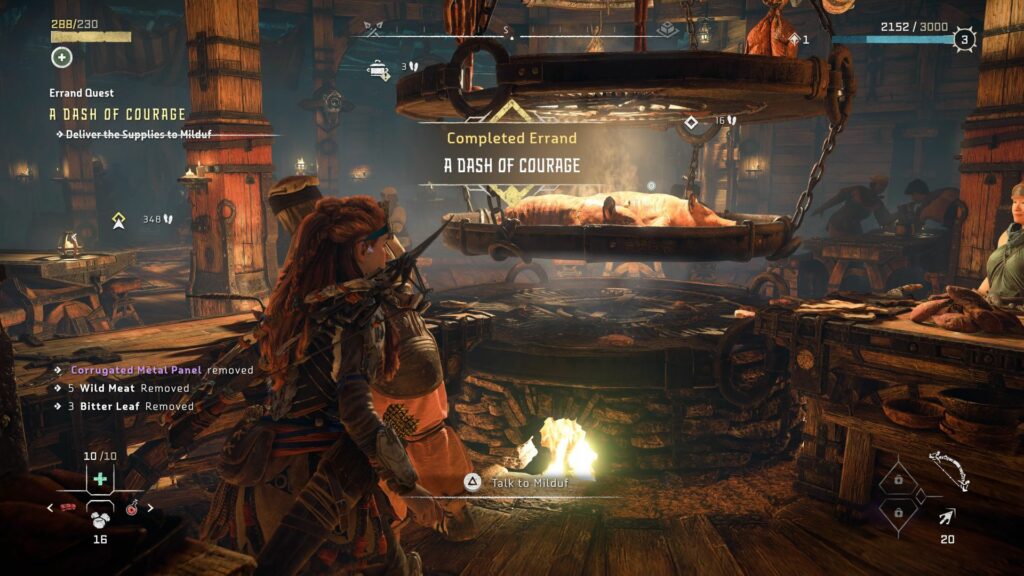 ---
Related posts:
Horizon Forbidden West: The Point Of The Lance Walkthrough