A Quiet Day in Liyue Harbor is a World Quest available in Genshin Impact.
This quest seems to be available only after you've completed the Archon Quest Farewell, The Archaic Lord.
Your task is to help Nervous An who is busy at the harbor calm the guests from other nations.
Here's a walkthrough of A Quiet Day in Liyue Harbor in Genshin Impact.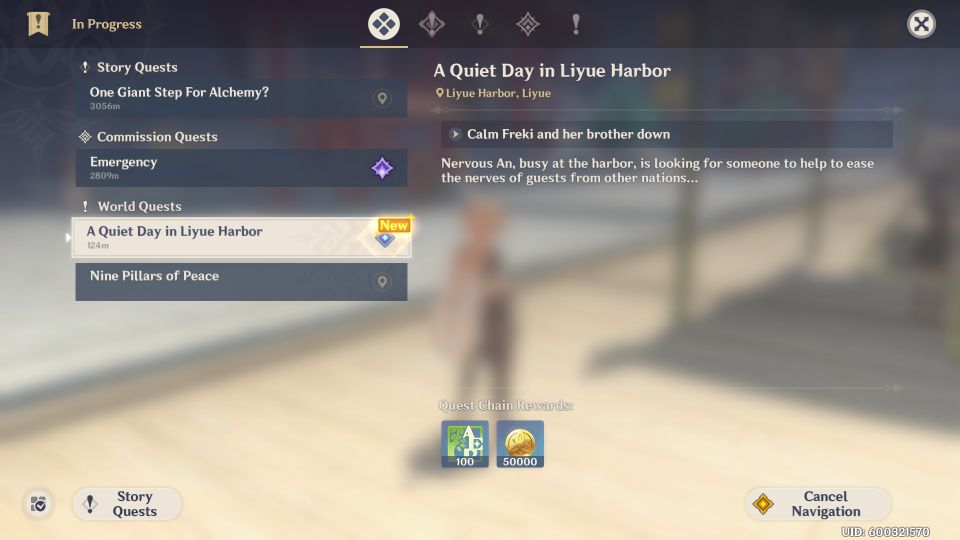 To begin the quest, speak to Nervous An in the harbor.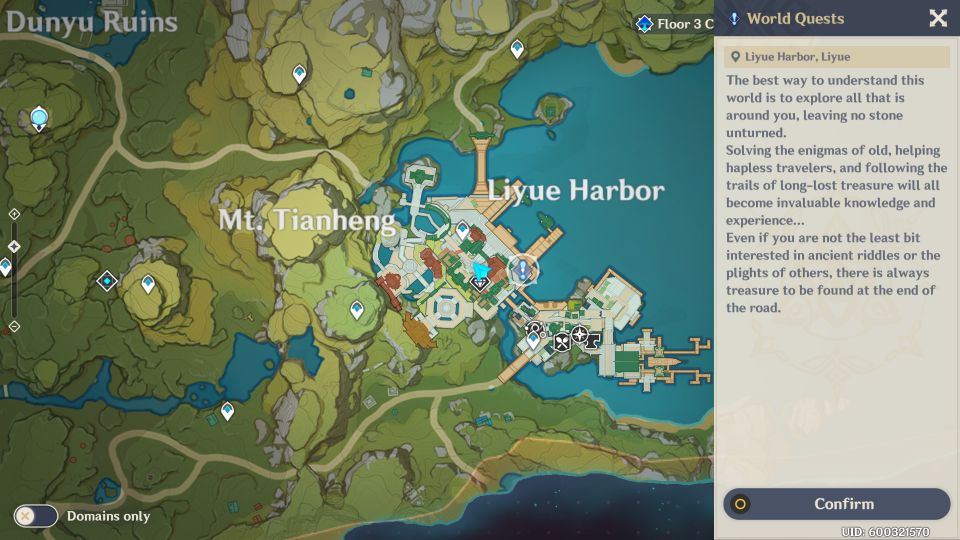 He is the Administrator, Maritime Authority. He'll ask for your help to calm some guests after the incident with Rex Lapis.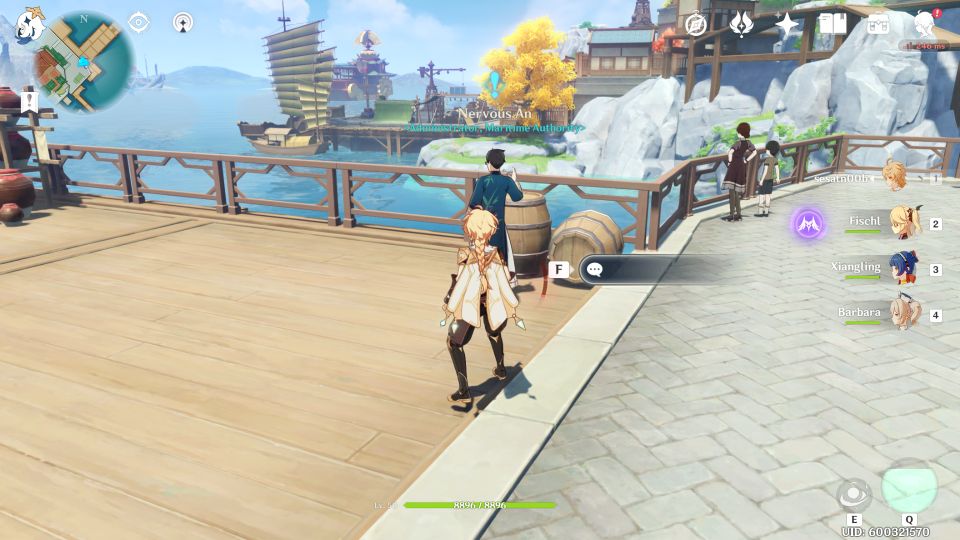 Calm Freki and her brother
The first person is Freki.
She'll be near Wanmin Restaurant. Talk to her to begin.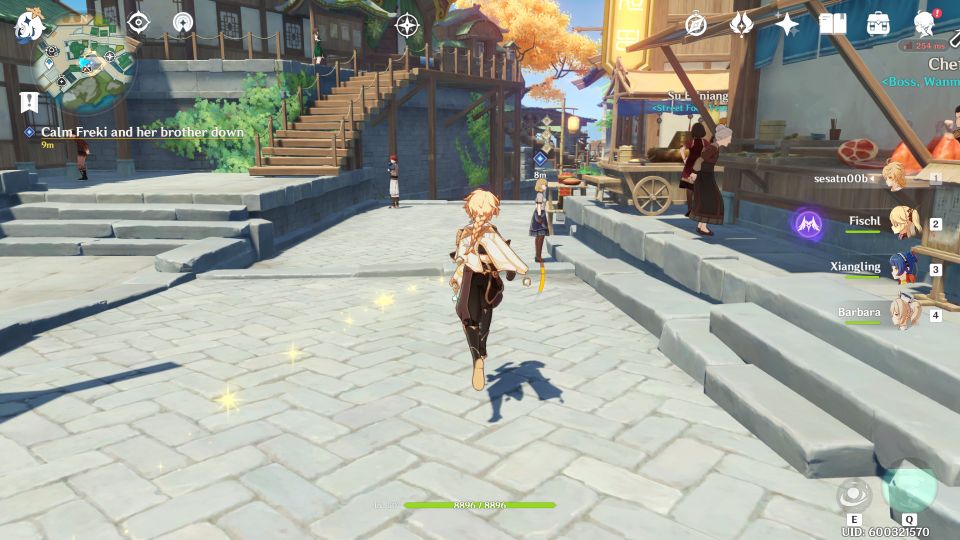 She'll ask you to cook a Delicious Jade Parcels dish. To make the dish, you need Jueyun Chili, Cabbage, Ham and Lotus Heads.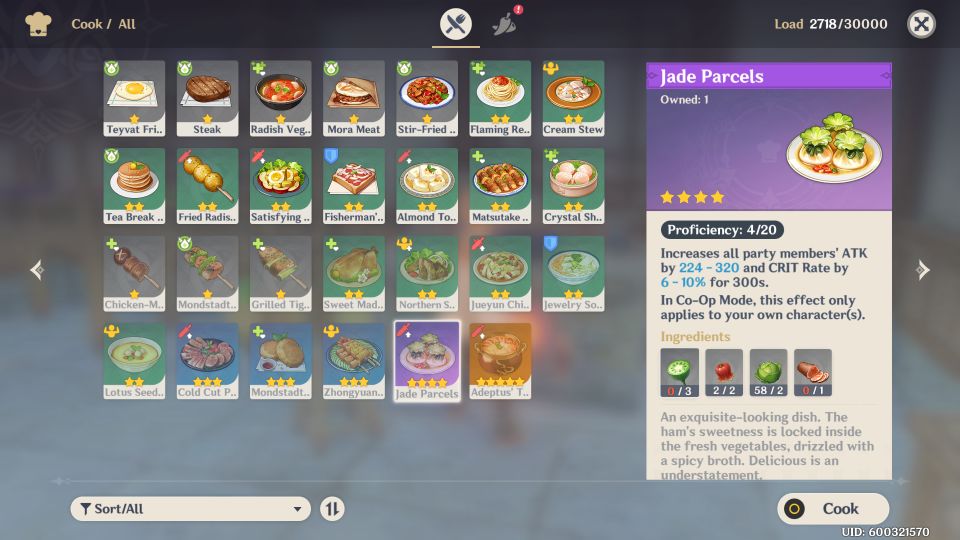 Lotus Heads can be taken from Liyue Harbor itself, near the residences of rich people.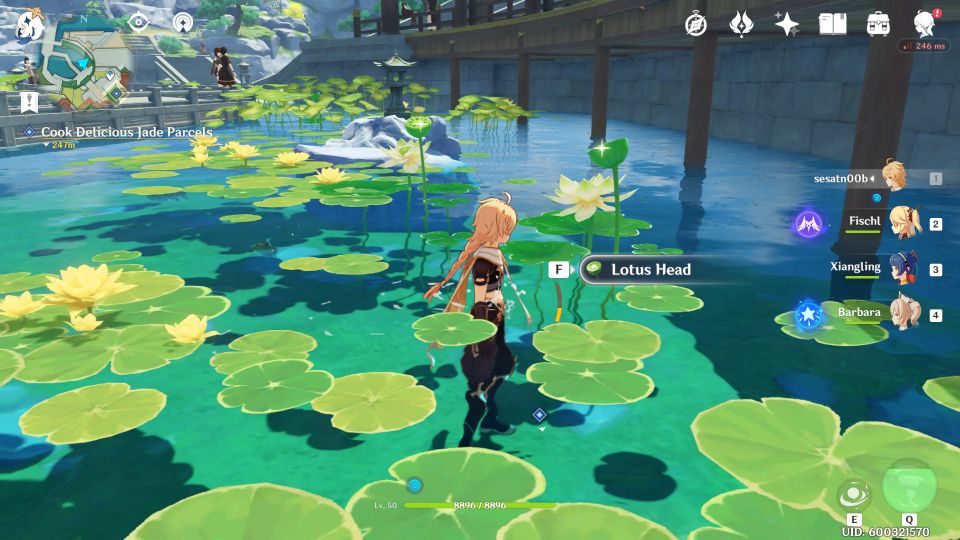 You can find Ham at the restaurant in Mondstadt.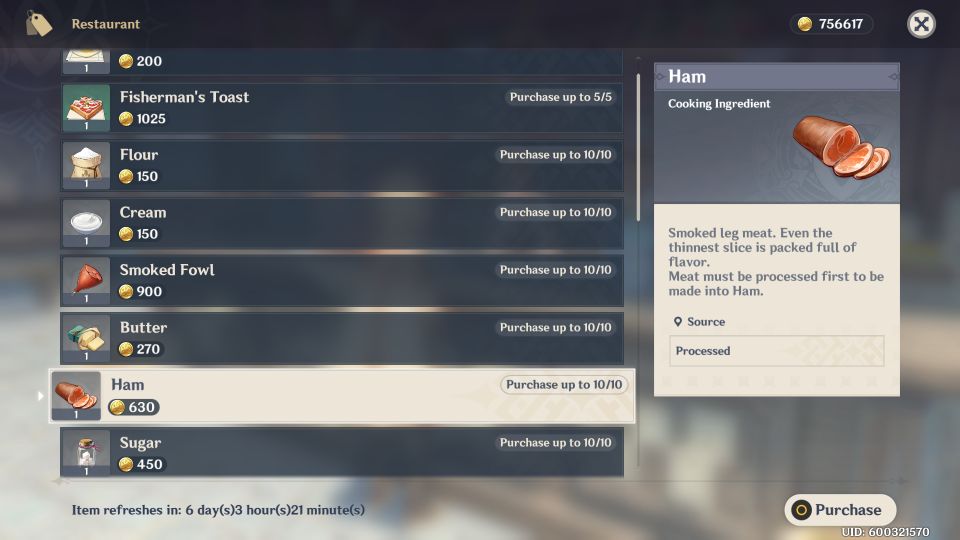 Once you have the ingredients, you can use the wok at Wanmin Restaurant to cook.
To get 'Delicious', you have to obtain a 'Perfect' score when you cook.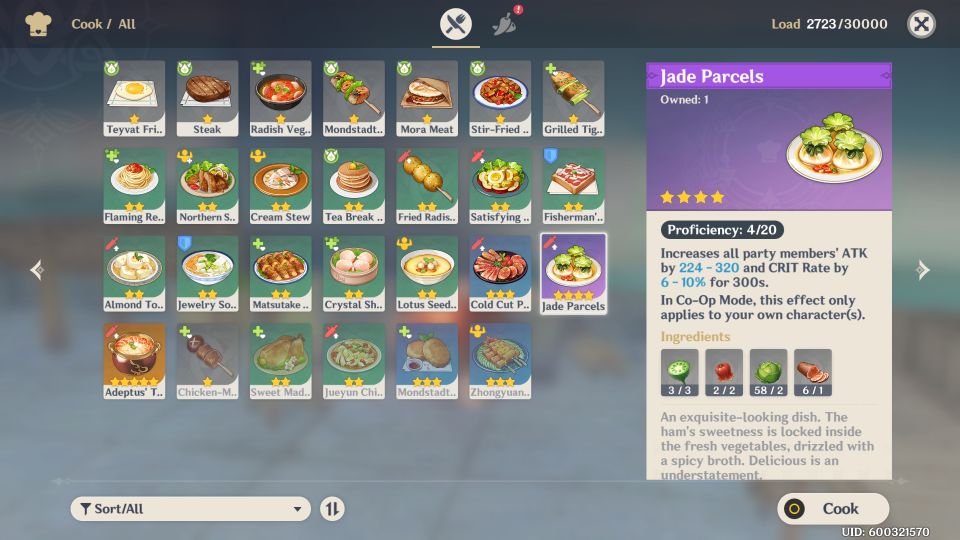 Pass the dish to Freki and you're done here.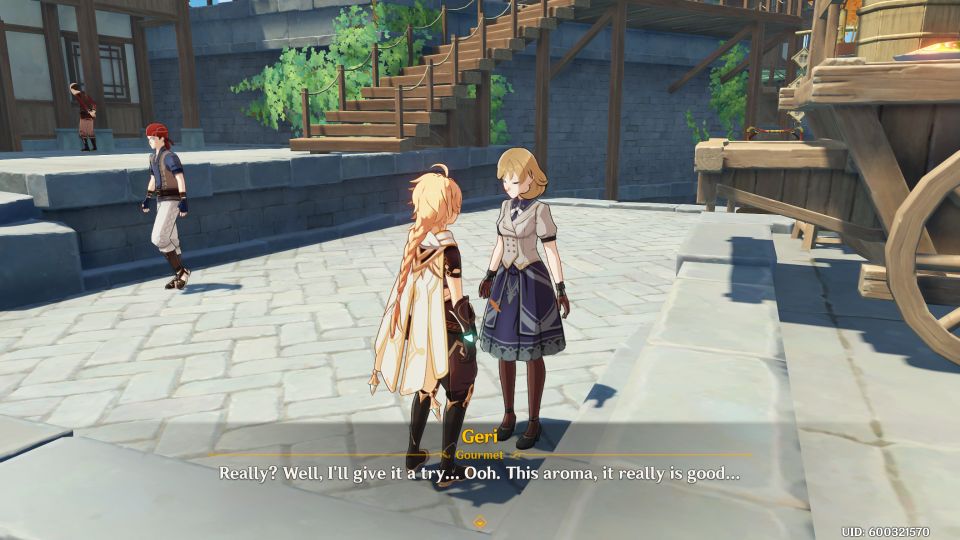 Calm Ivanovich down
The next person is Ivanovich who is located near Nervous An.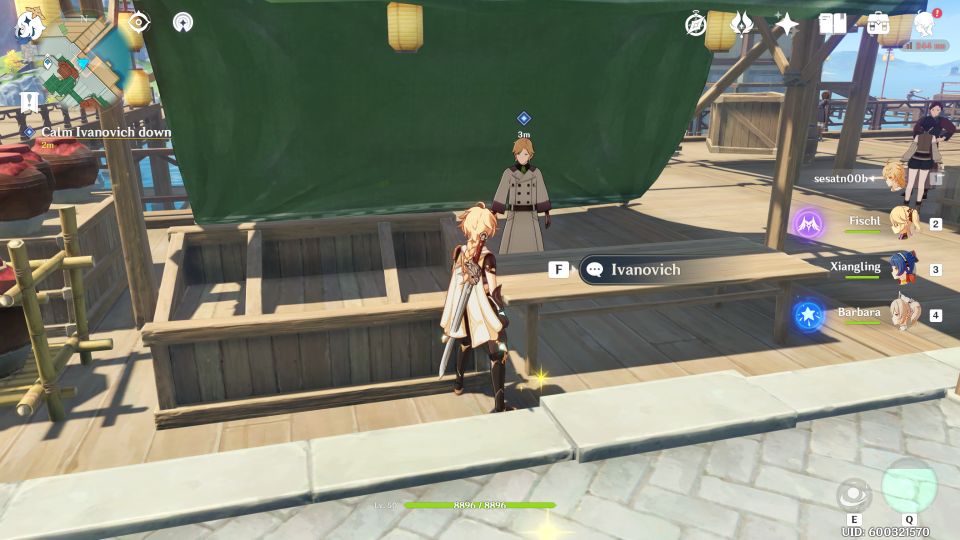 Help him to talk to Bolai to get Cor Lapis.
Bolai is located directly below Ivanovich.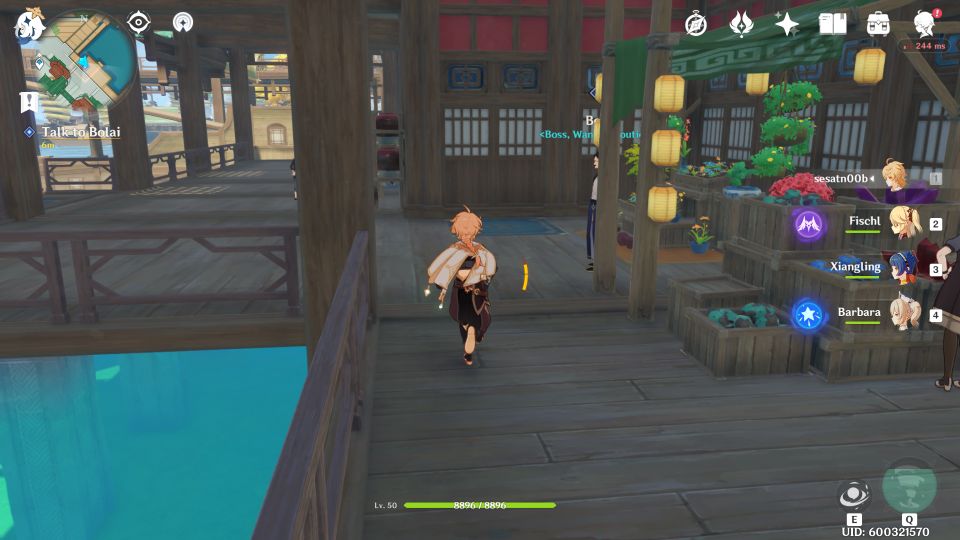 Return to Ivanovich to tell him that Bolai will make the goods ready.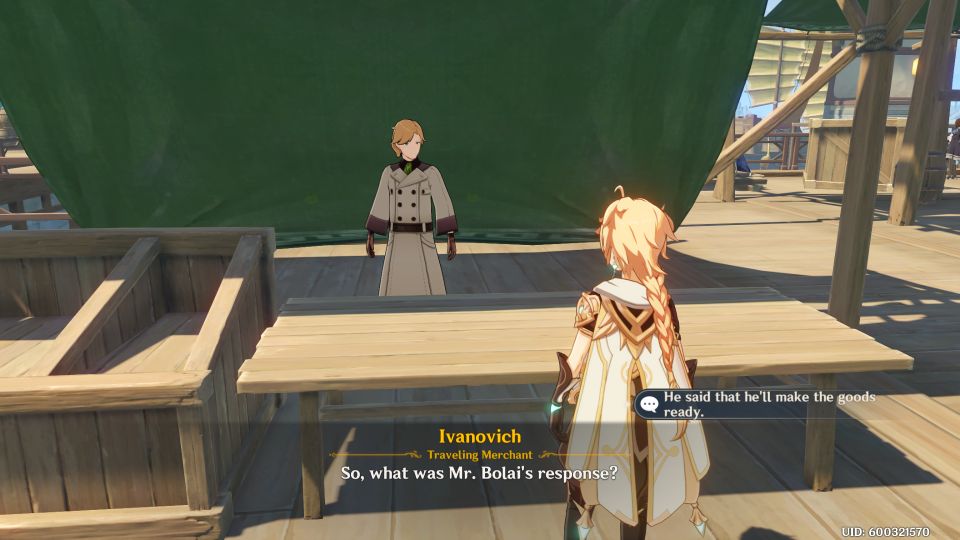 Calm Atsuko down
Next, you need to find Atsuko who is also at the dock area.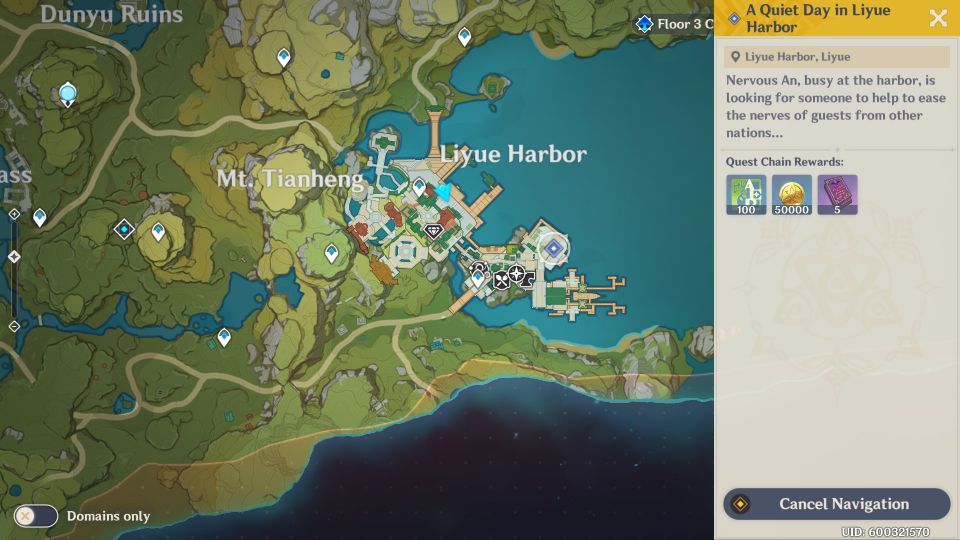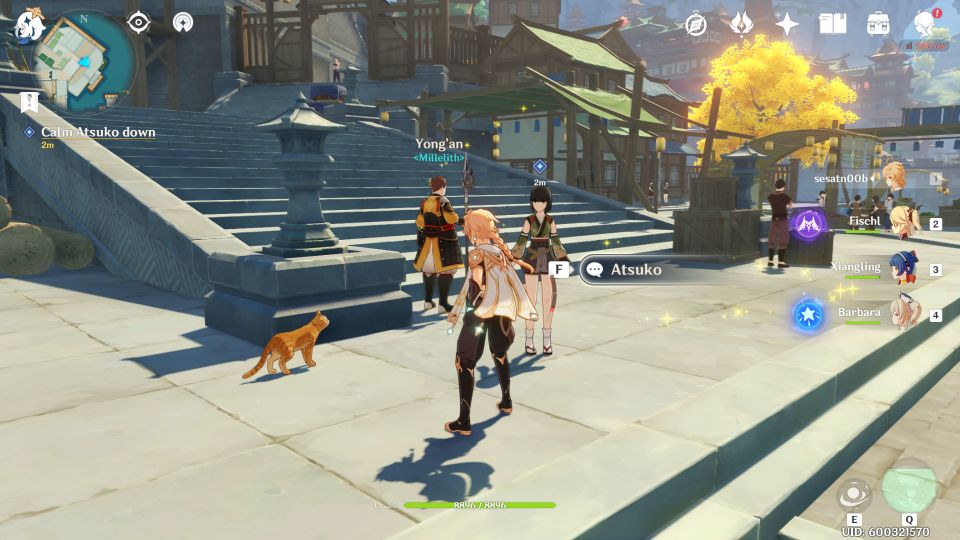 She'll ask you to help find a job. There are three people to talk to: Manager Kuan, Nervous An and Clerk Zhao.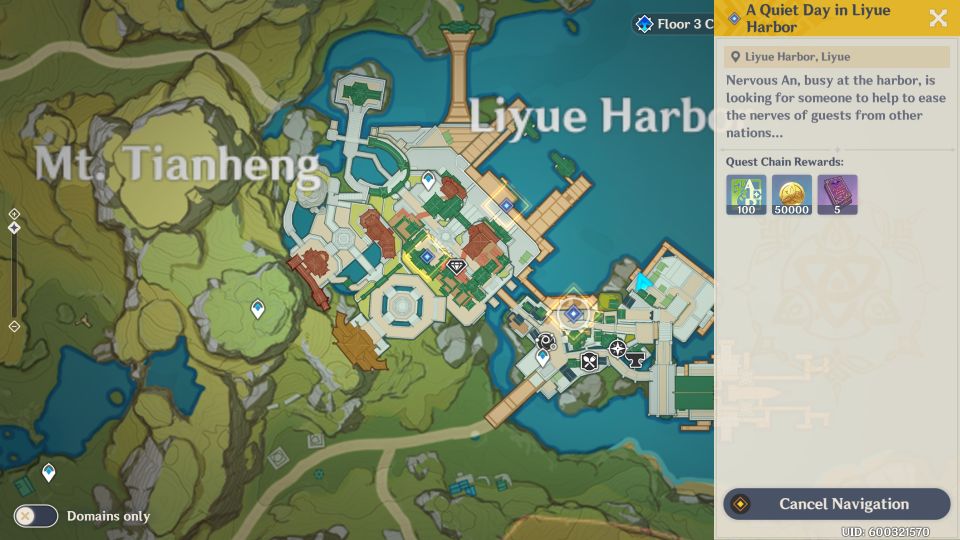 The right person to ask is Clerk Zhao.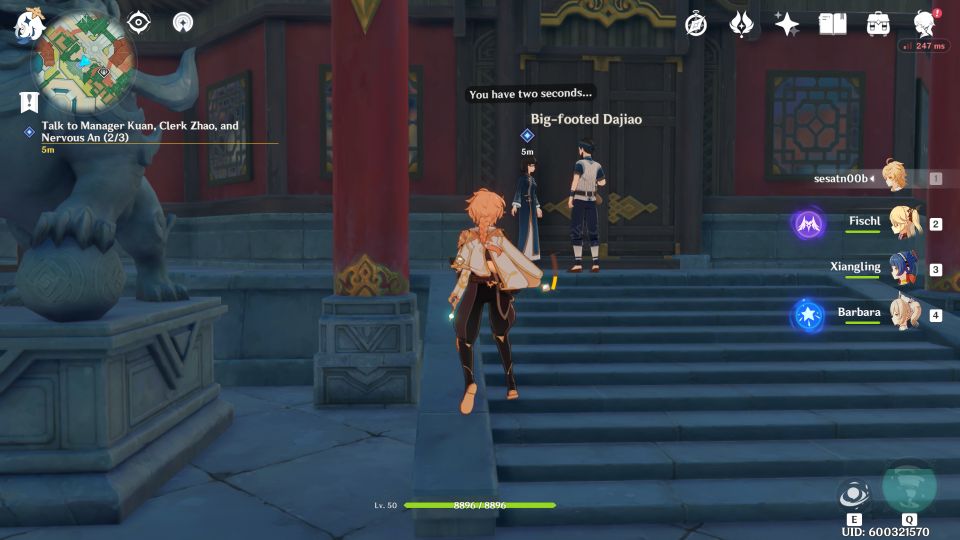 Return to Atsuko to tell her about the job.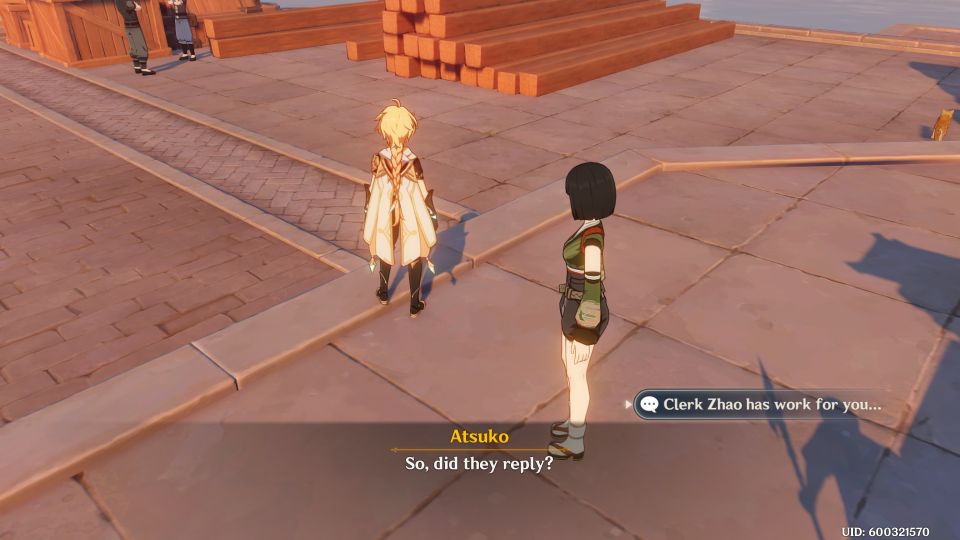 Talk to Nervous An
After calming down three of the NPCs, report back to Nervous An to complete the quest.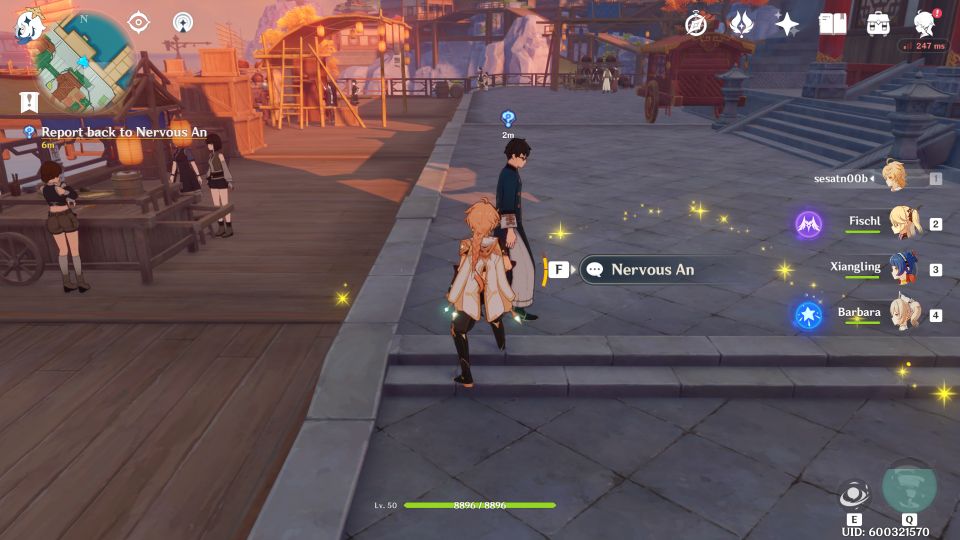 ---
Related posts:
Genshin Impact: Will Of Stone Quest Walkthrough