Jueyun Chili is a type of ingredient available in the Liyue region of Genshin Impact.
You may come across a need for it when doing certain quests or for cooking.
Here's how you can find Jueyun Chili in Genshin Impact.
How to find Jueyun Chili
As mentioned in the item description, Jueyun Chilies can be found either in the wild or better yet, at Qingce Village.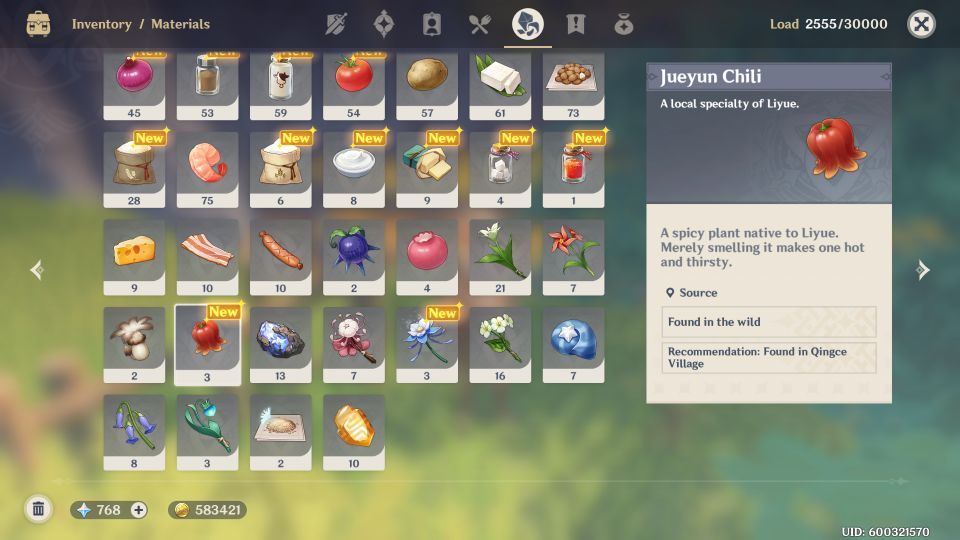 They are scattered all around Qingce Village. One exact location I found three of these chilies is shown in the map below, within the red circle.
It's within Qingce Village itself.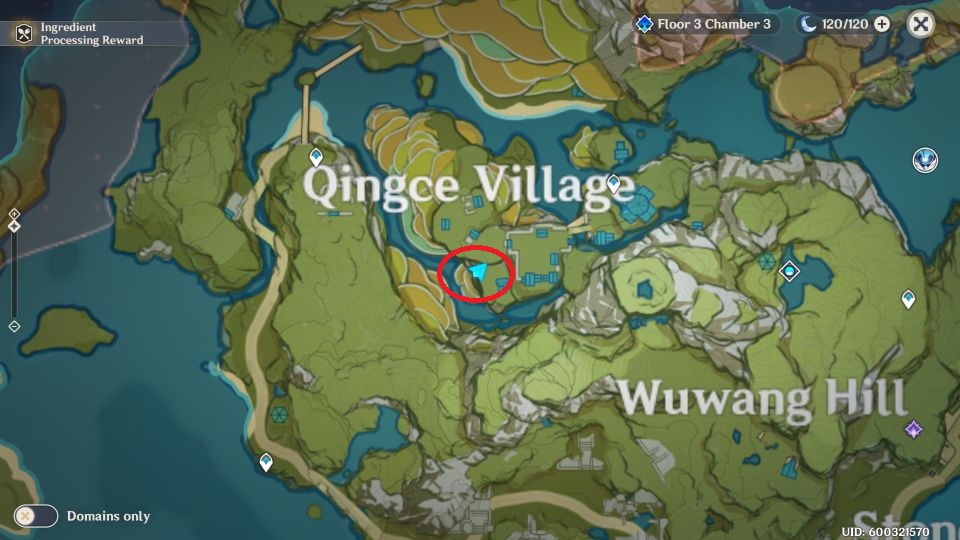 From afar, they look more like flowers than chilies. There are a few spots in Qingce Village itself which gives three of them at each spot.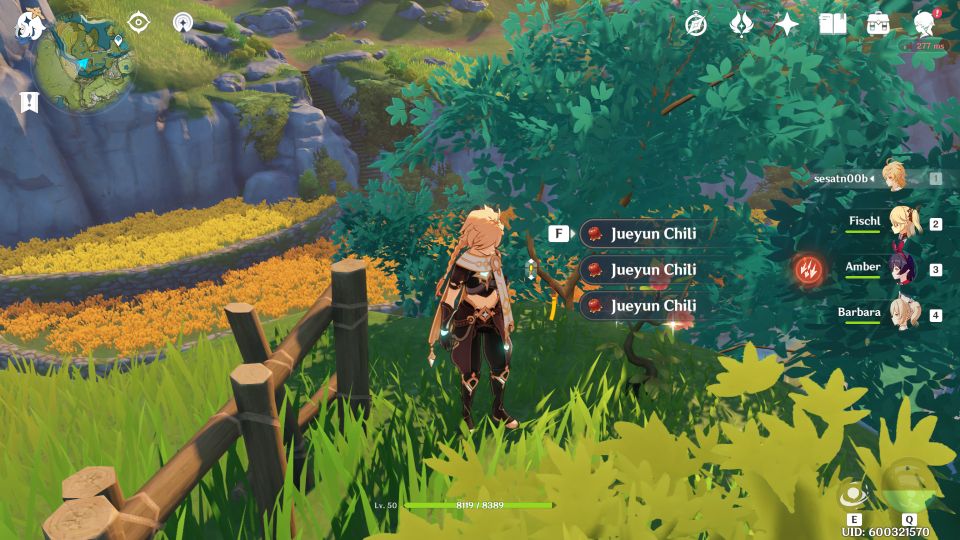 ---
Related articles:
Genshin Impact: How To Unlock Hidden Palace Of Zhou Formula