We Gotta Live Together is a main mission in Act 3 of Cyberpunk 2077.
Your objective is to meet up with the Aldecaldos to plan the attack.
Here's a walkthrough of We Gotta Live Together in Cyberpunk 2077.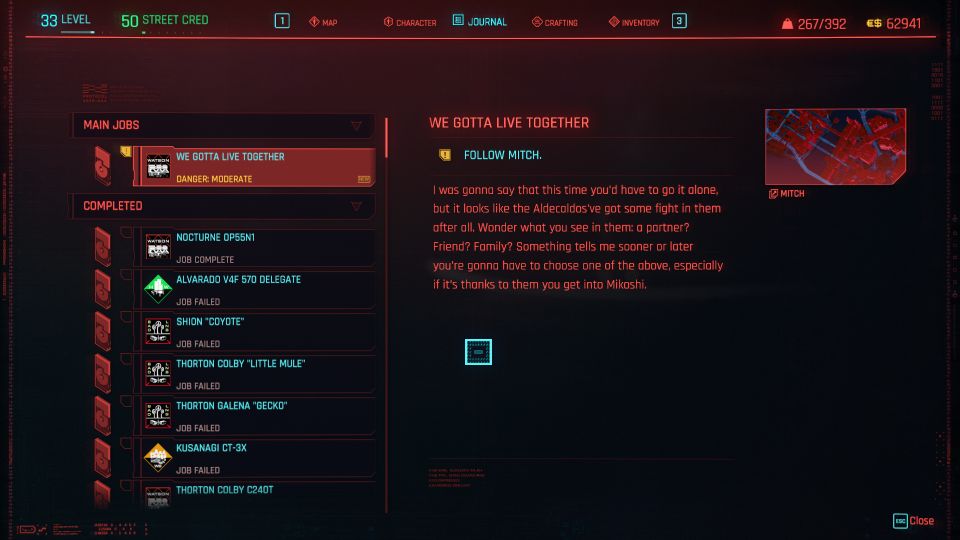 Follow Mitch
After reaching the camp site, follow Mitch to meet Saul and Panam.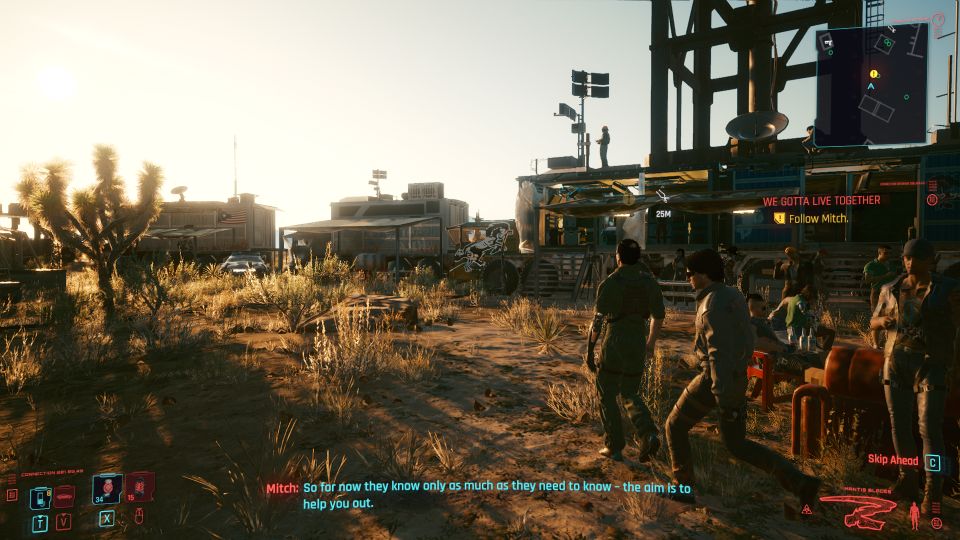 Talk to Saul here.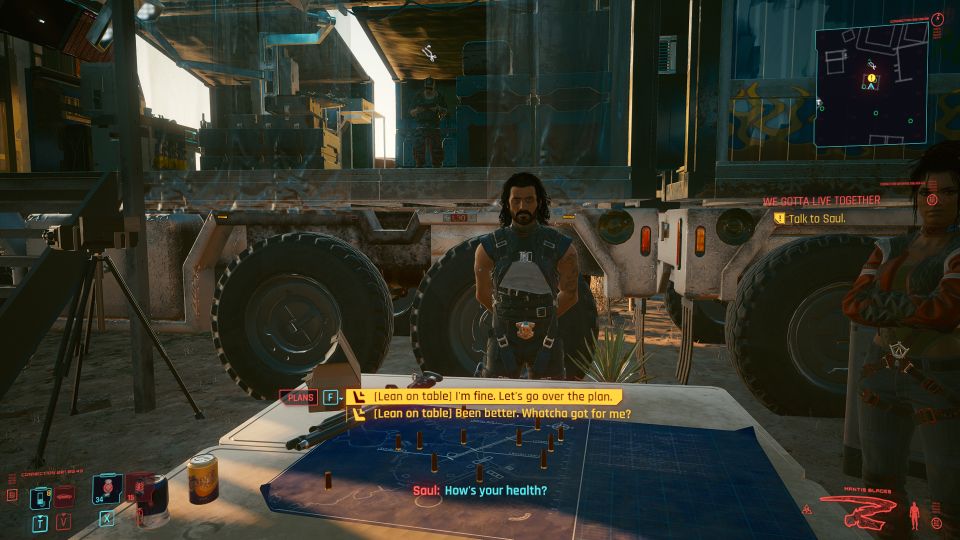 Talk to Mitch
Next, find Mitch who is at the panzer (Basilisk).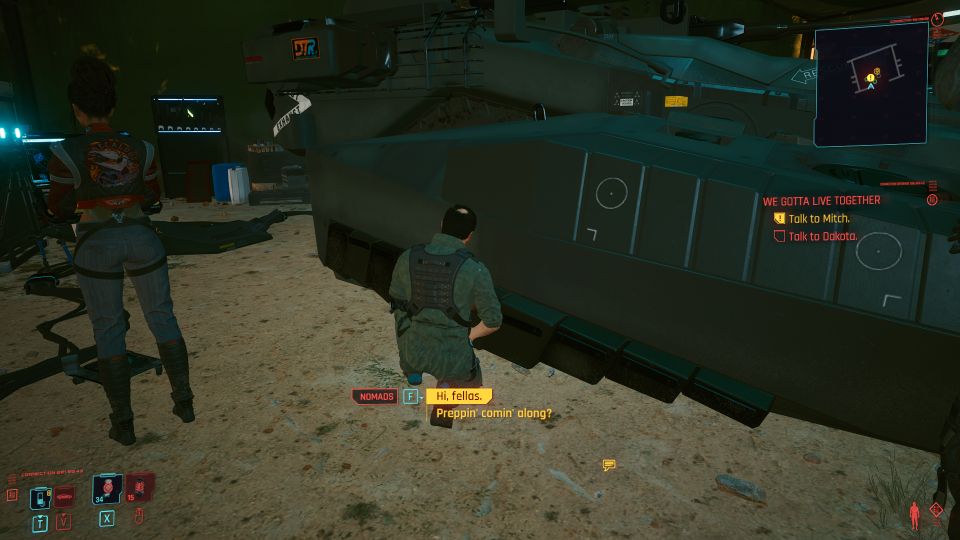 Talk to Dakota
You will then need to talk to Dakota about communicating with Alt Cunningham.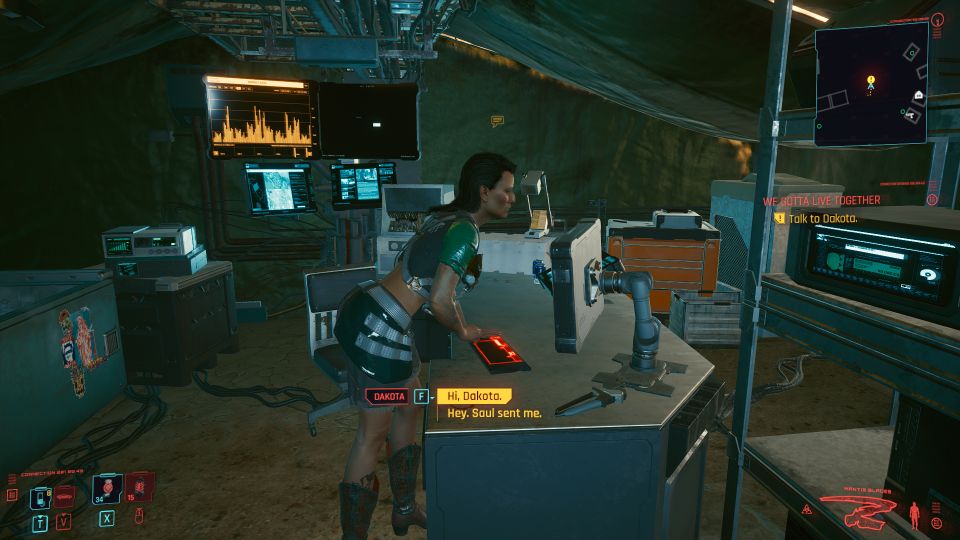 Get into the tub to begin.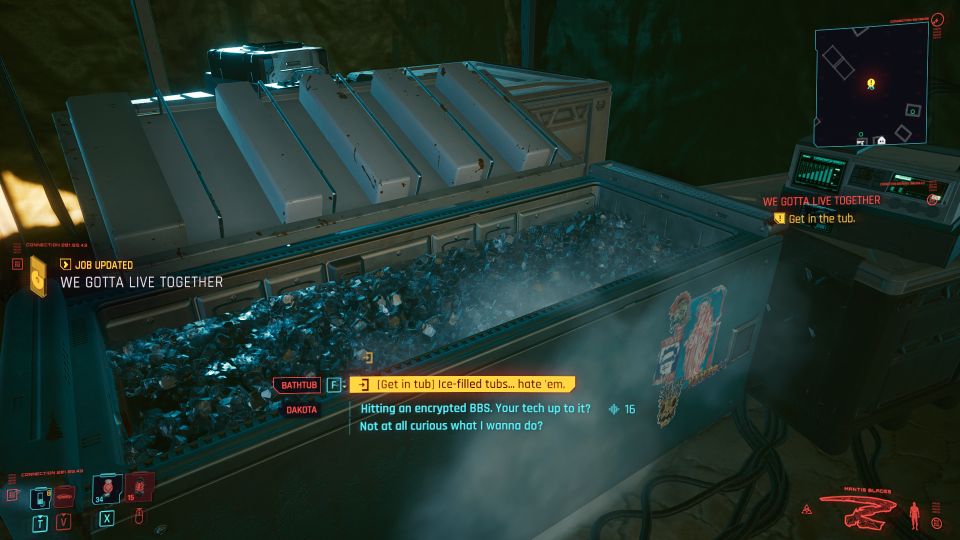 Inside the net, talk to Alt again. She'll ask for Johnny but he's not around. The conversation here has no different outcome.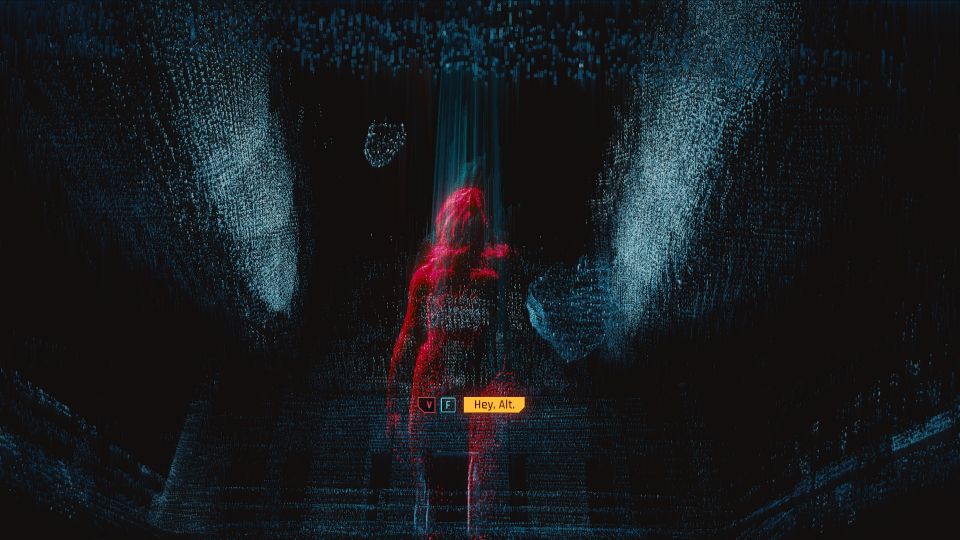 Talk to Saul
After you're done, meet Saul who is standing on the truck.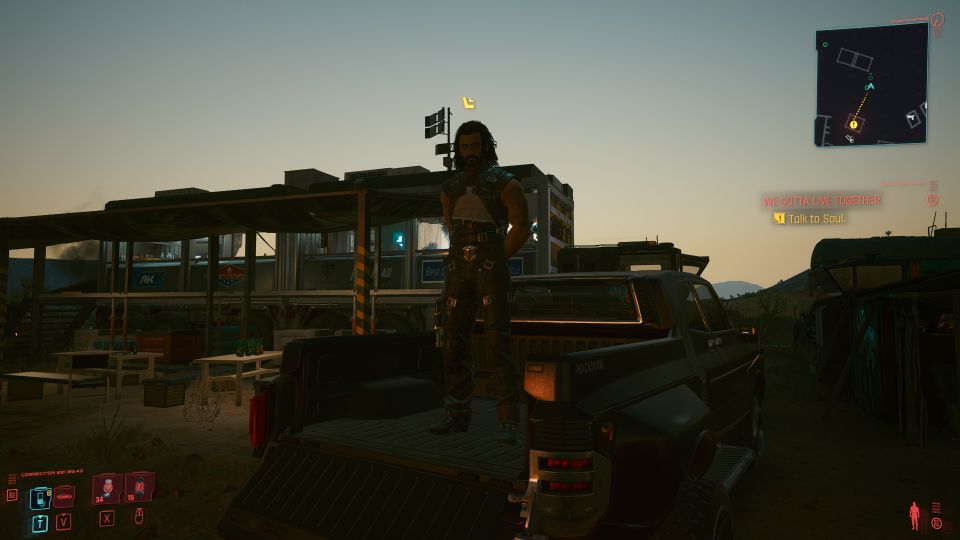 He will then declare that V is part of the Aldecaldos from here on. Take the jacket from Panam.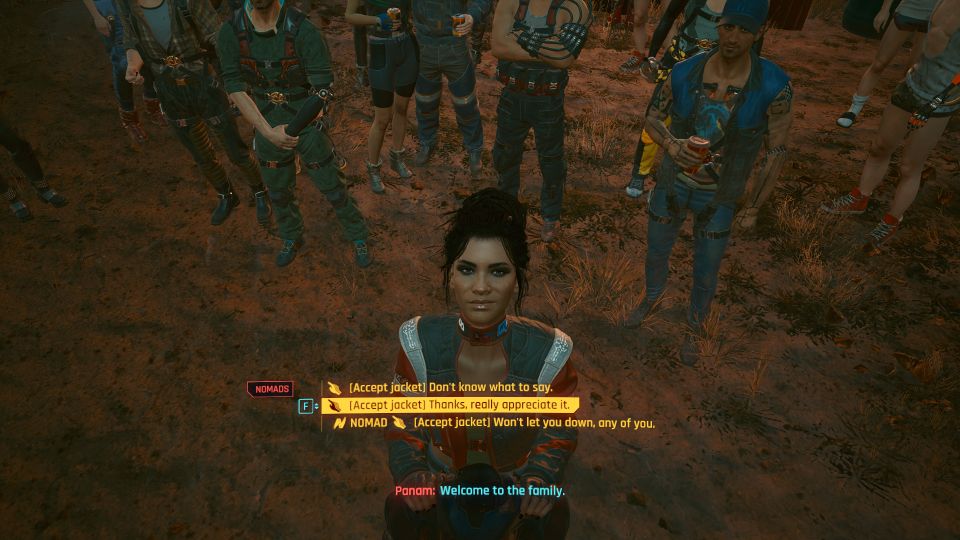 Grab free weapons
This is not an objective but Dakota will lay out all kinds of weapons. You can take them for free.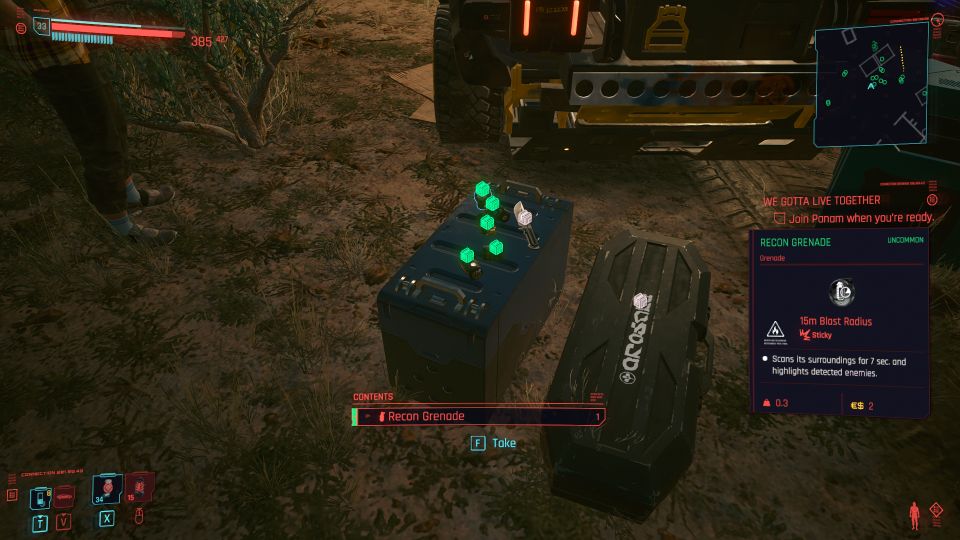 Talk to the nomads, Mitch and Panam
You have an optional objective to talk to the nomads in the area if you wish to.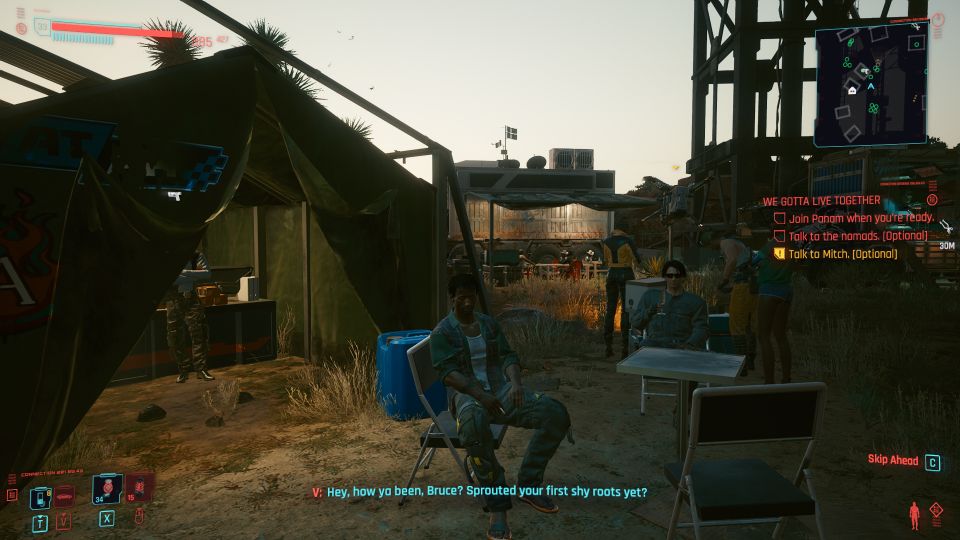 Apart from that, you can also speak to Mitch. He is at the panzer's tent.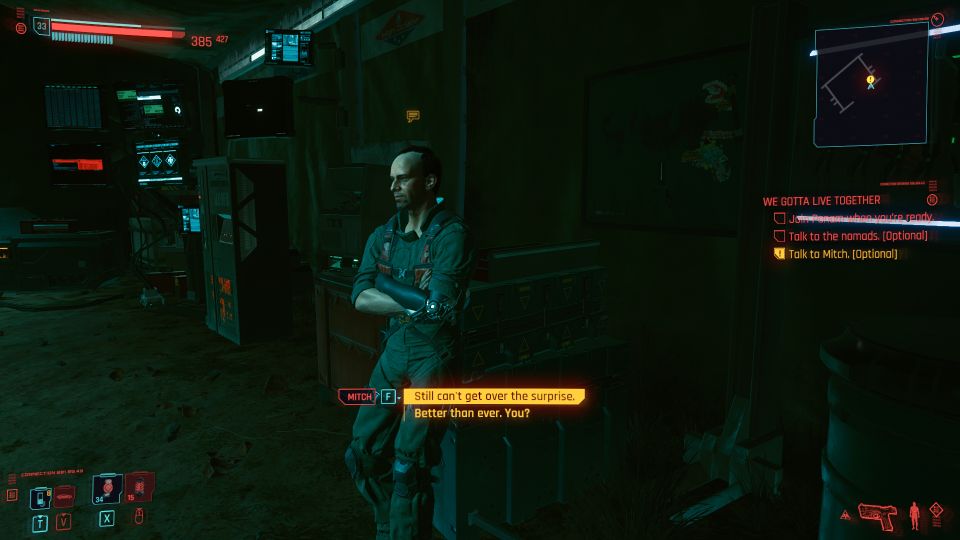 If you talk to Mitch, he'll let you drive the panzer awhile.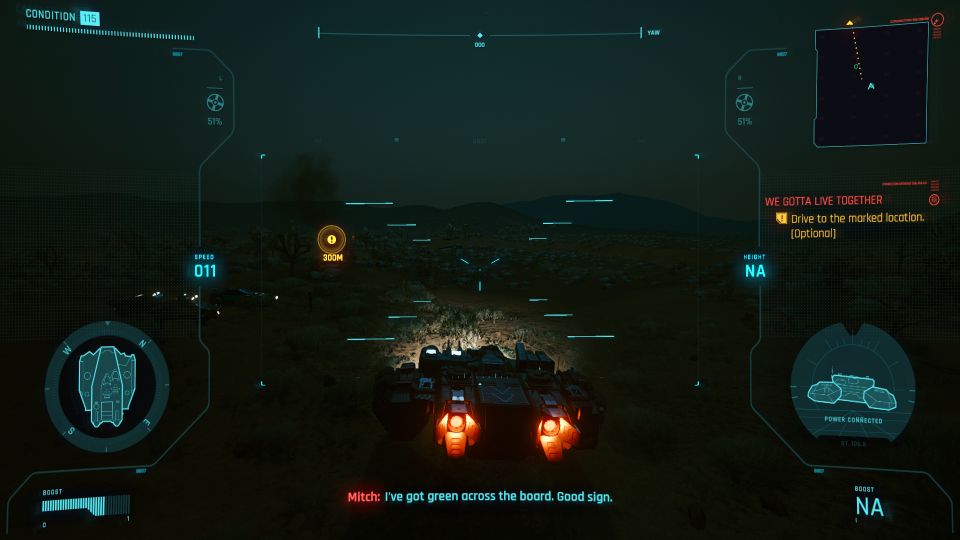 You also need to test the weapons by destroying eight of the car wrecks.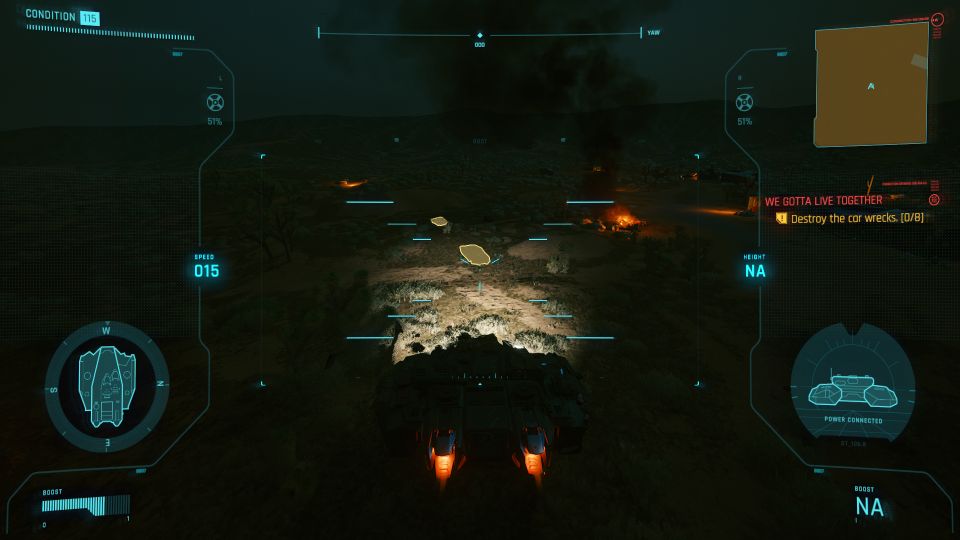 Once you're done with the panzer, speak to Mitch again.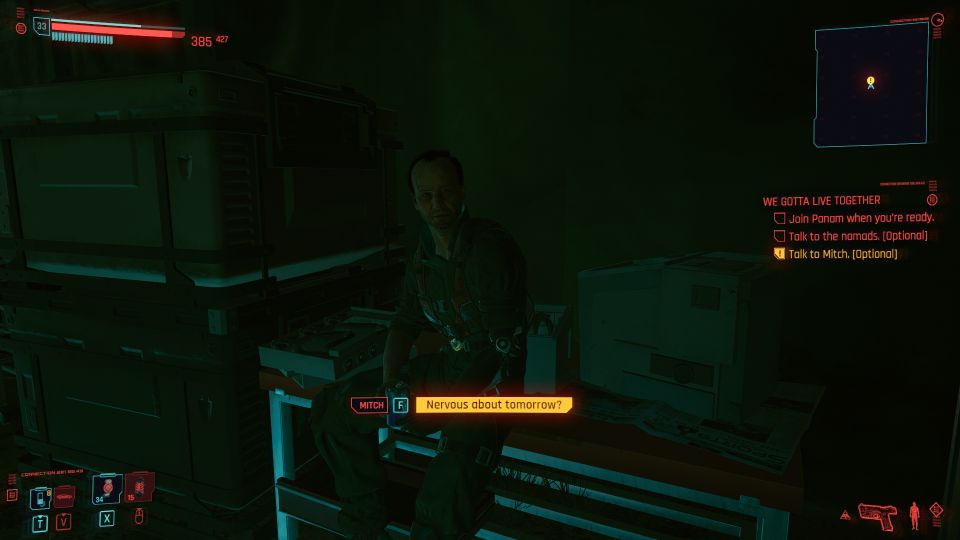 Finally, join up with Panam. She is sitting at the rocks, overlooking the camp.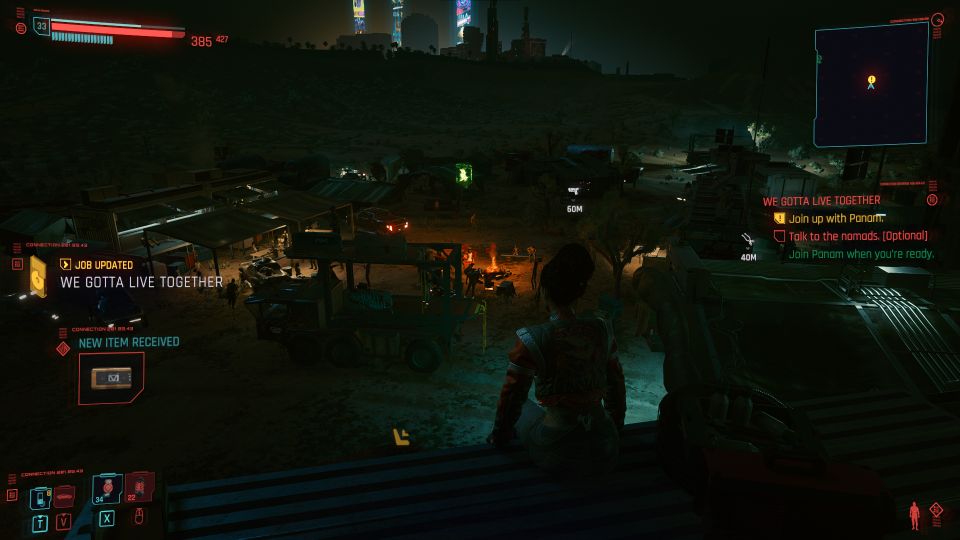 Just talk to her here and the mission ends.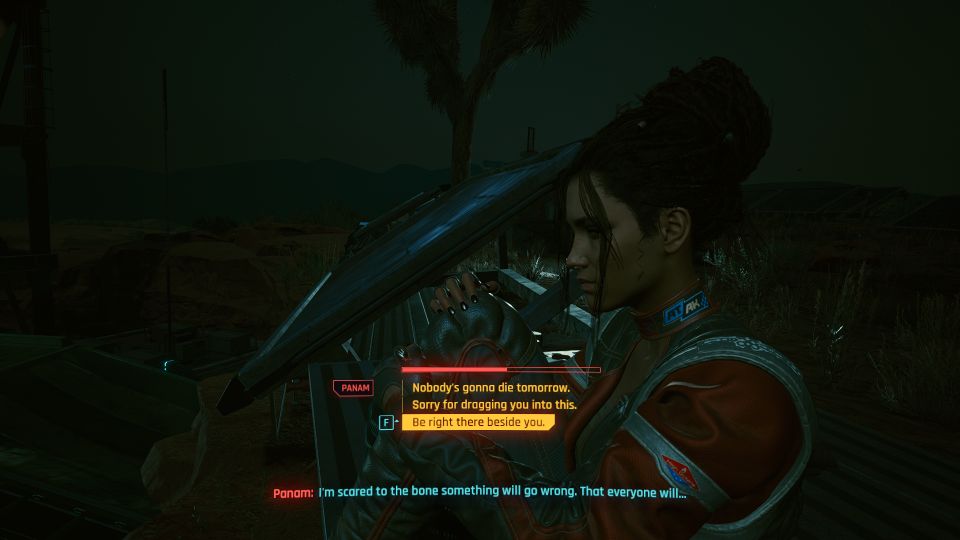 ---
Related posts:
Cyberpunk 2077: Nocturne OP55N1 Walkthrough & Choices
Cyberpunk 2077: Goodbye, Night City Walkthrough
Cyberpunk 2077: House On A Hill (Cyberpsycho Sighting) Walkthrough