House On A Hill is a cyberpsycho sighting gig by Regina in Cyberpunk 2077.
Your objective is to find the cyberpsycho, neutralize him and report to Regina.
Here's a walkthrough of House On A Hill (Cyberpsycho Sighting) in Cyberpunk 2077.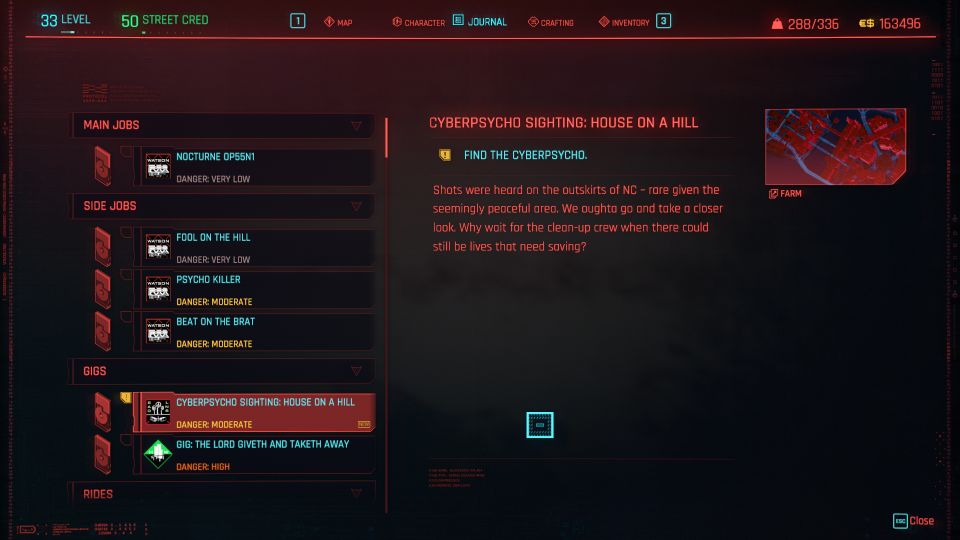 Find the cyberpsycho
To find the cyberpsycho, head to the location marked on the map below.
You will see a fenced compound.
Inside, there are several drones and turrets.
You should destroy them first.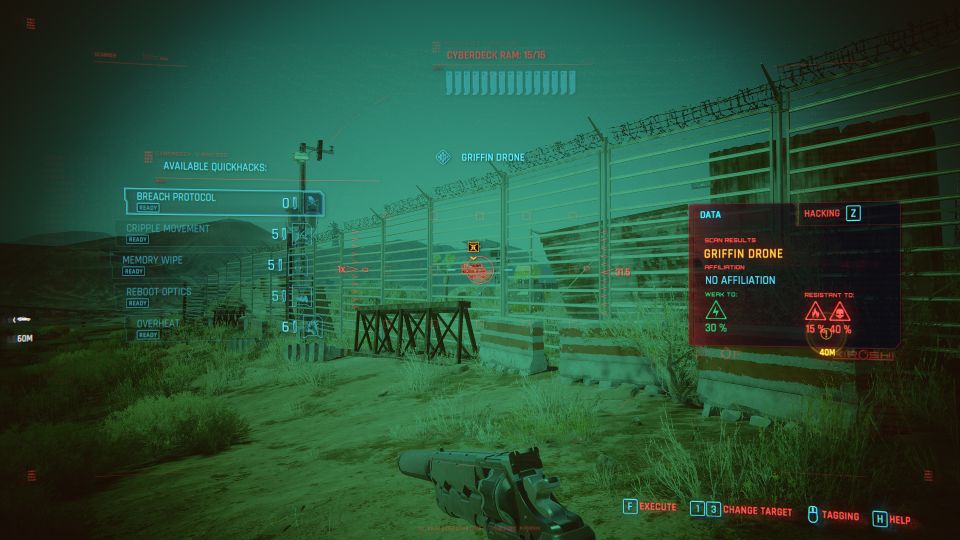 To enter the compound, look for a part where it's not fenced.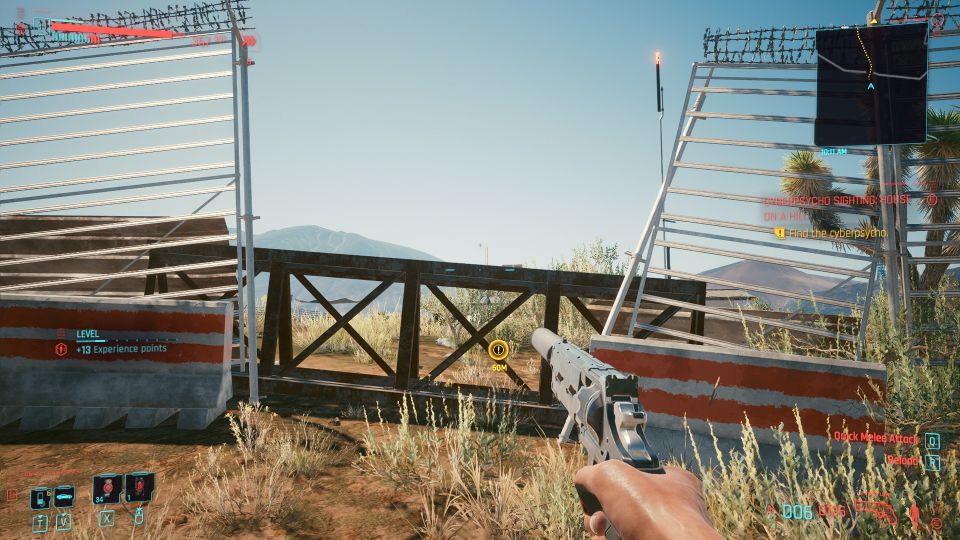 Neutralize the threat
Once you're in the compound, you may want to disable the turrets as well; or just initiate overload.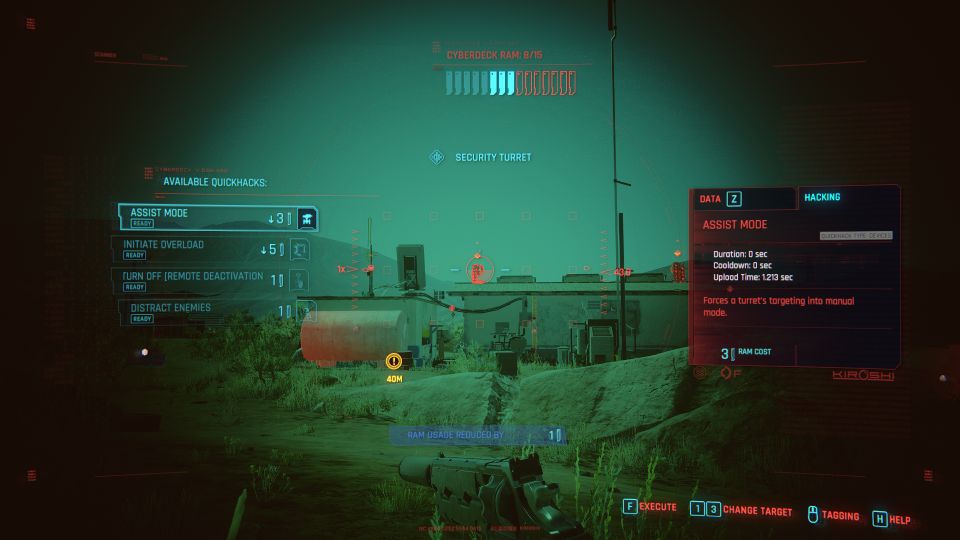 Take out the cyberpsycho. He is not as tough without his security systems.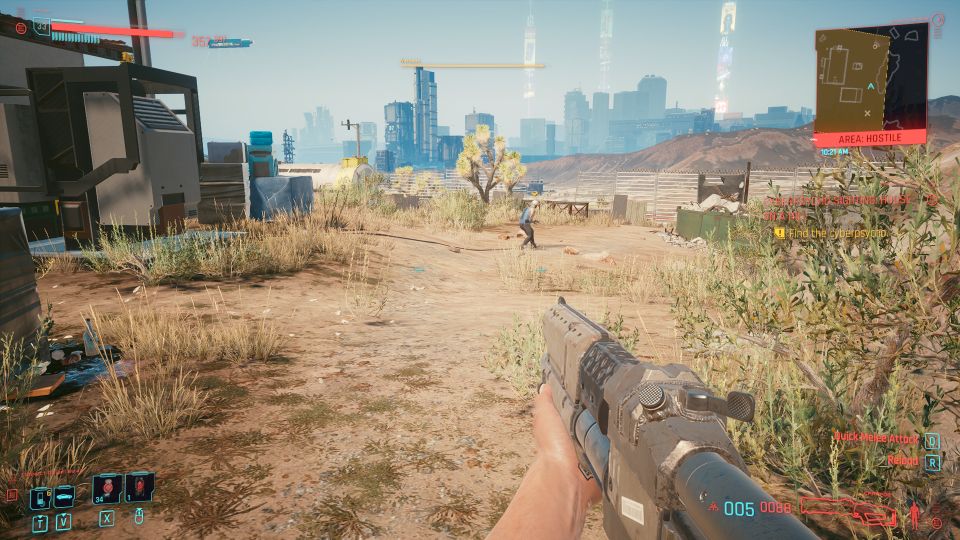 Loot his body to get all sorts of items.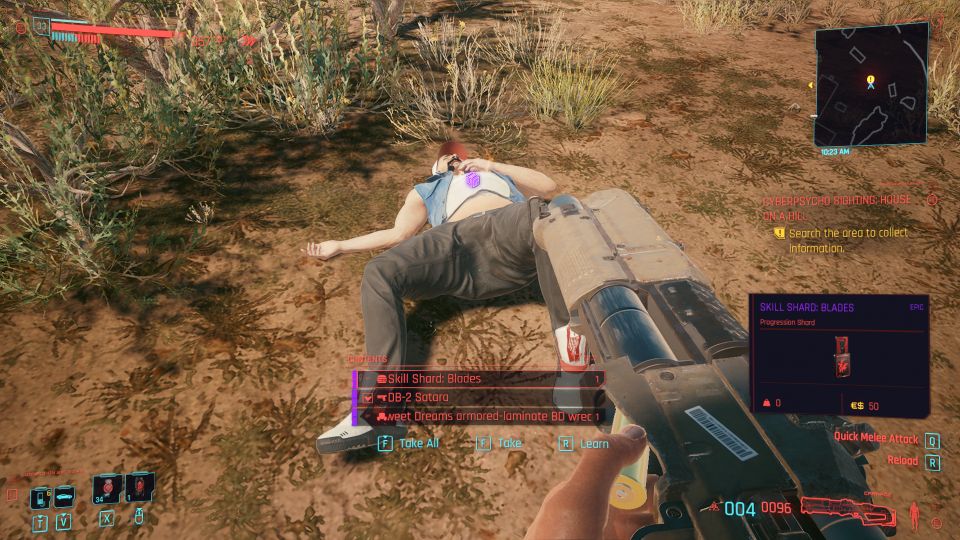 Search the area for information
Next, search one of the dead bodies for a shard named "Don't Come" and read it.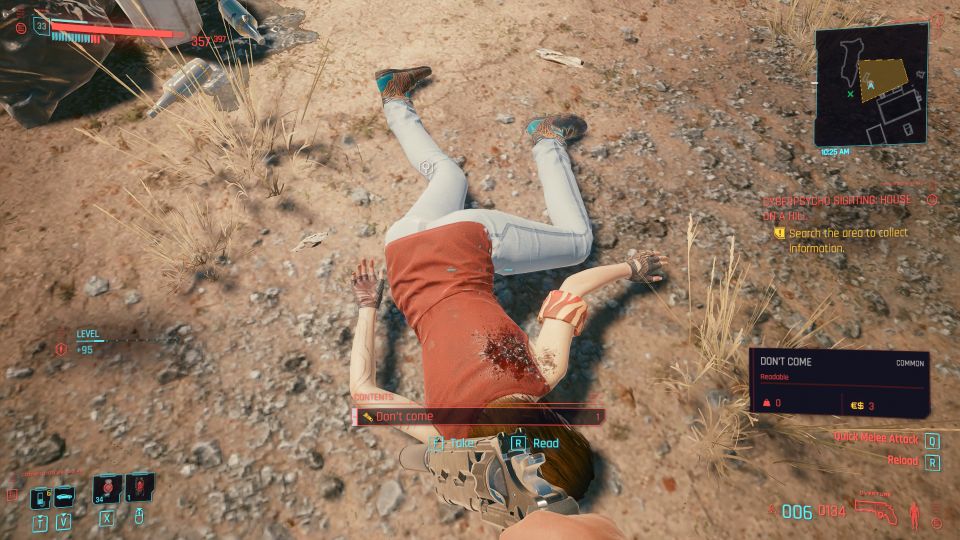 Message Regina
Finally, message Regina Jones to convey your findings. The gig ends here.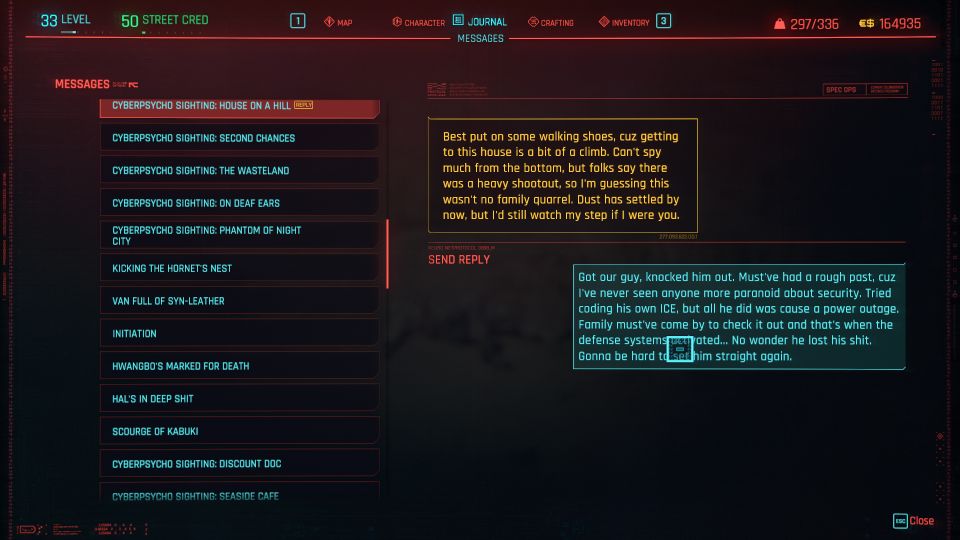 ---
Related posts:
Cyberpunk 2077: Second Chances (Cyberpsycho Sighting) Guide
Cyberpunk 2077: No Fixers Gig Walkthrough
Cyberpunk 2077: The Wasteland (Cyberpsycho Sighting) Walkthrough