Nocturne OP55N1 is a main mission under Act 3 of Cyberpunk 2077.
Your objective is to decide how you want to solve the chip issue.
This will directly affect the ending of the game.
Here's a walkthrough of Nocturne OP55N1 in Cyberpunk 2077.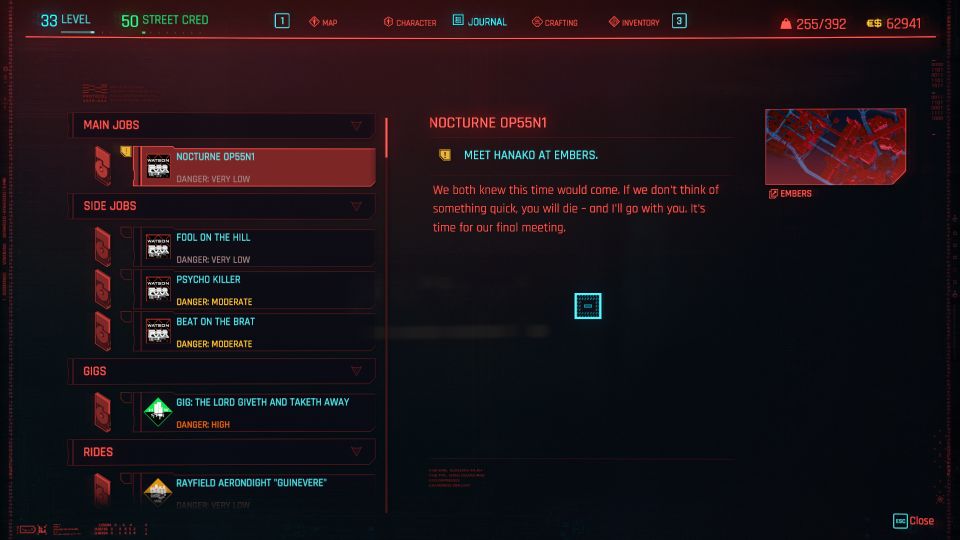 Meet Hanako at Embers
To begin, head to Hanako who is at Embers. The location is shown in the map.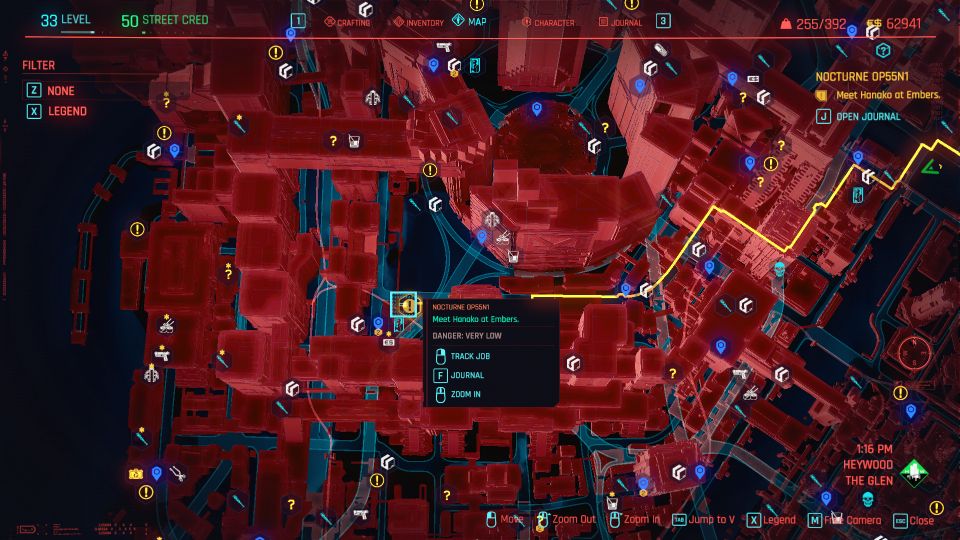 This is the point of no return. If you go up the elevator, there's no coming back.
You may want to do every side job and gig prior to this mission.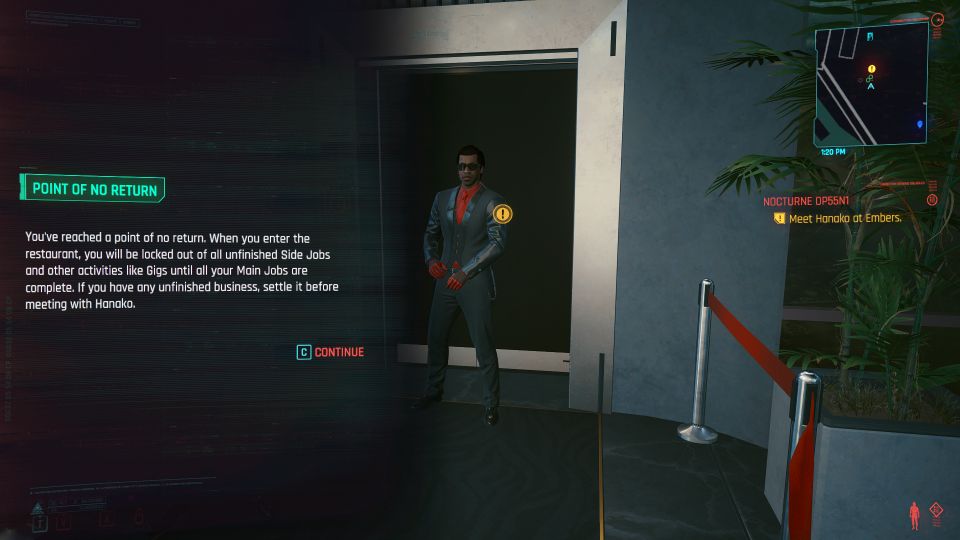 Talk to Hanako
Go up the elevator and talk to Hanako.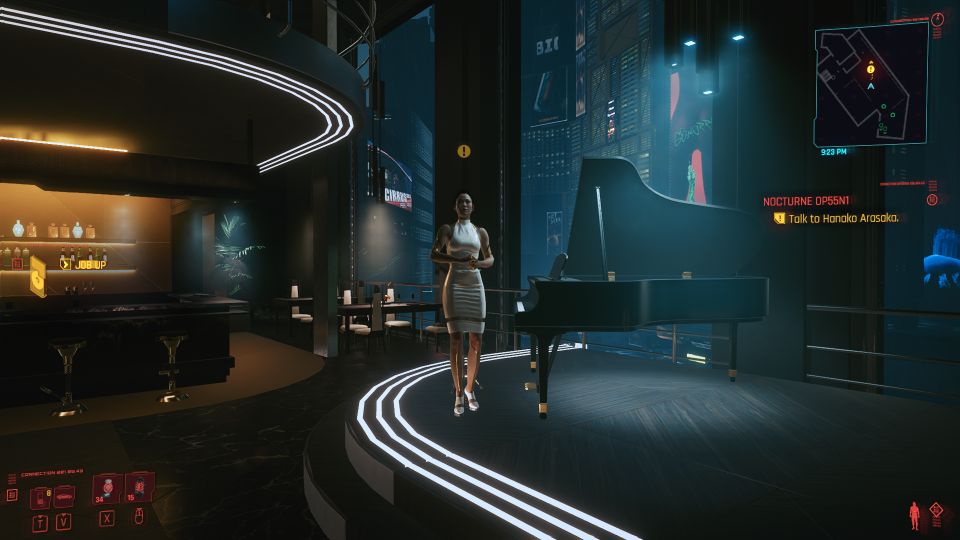 The conversation choices here may not matter yet.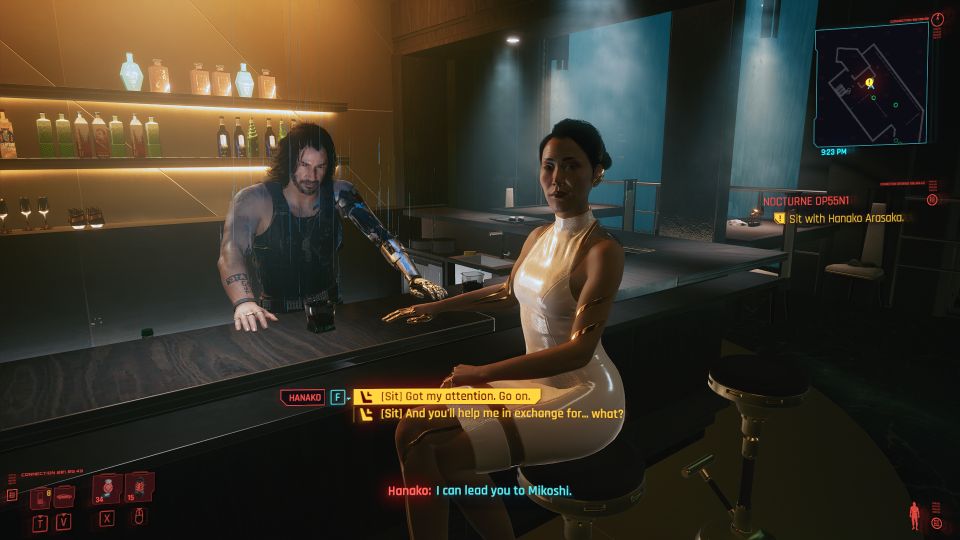 Leave the place
Next, leave the restaurant using the elevator.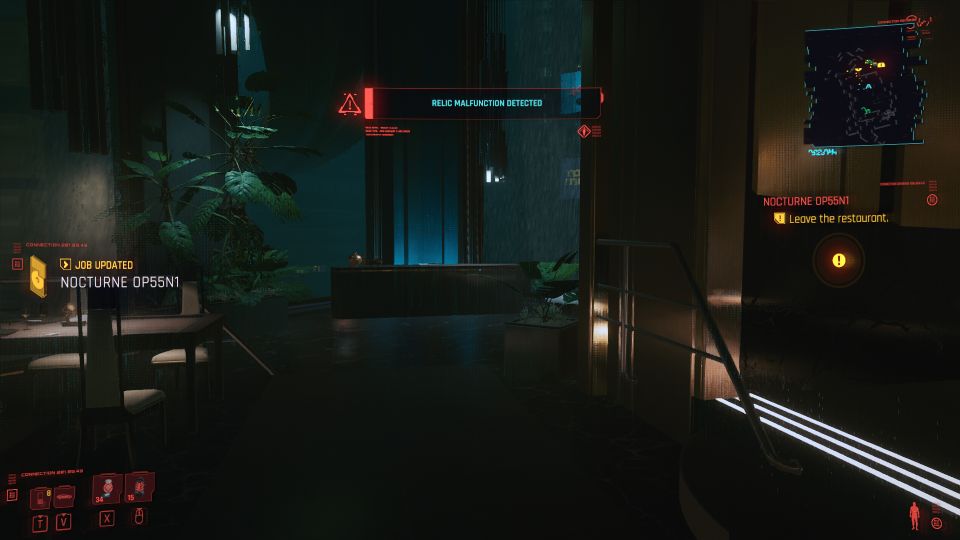 Here, V will faint again and Johnny will take over.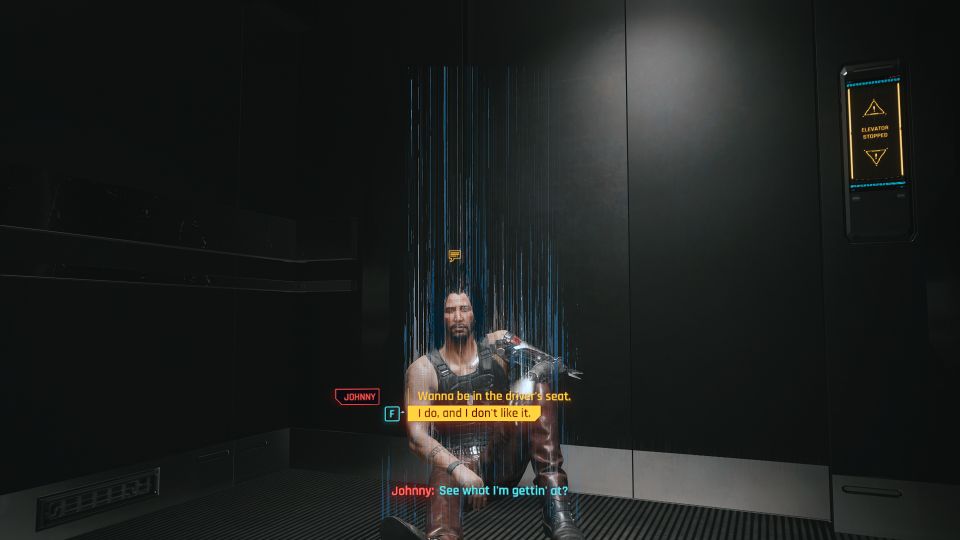 After waking up, you'll see the ripperdoc Viktor.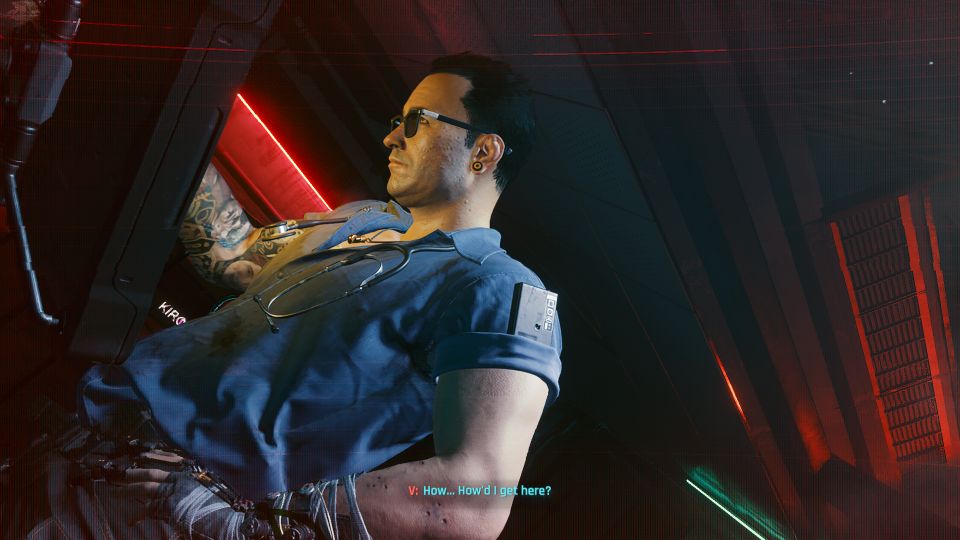 Take the pills
He will give you the pills that will allow you to let Johnny take over later, if you choose that option later.
Take the pills and the gun on the table.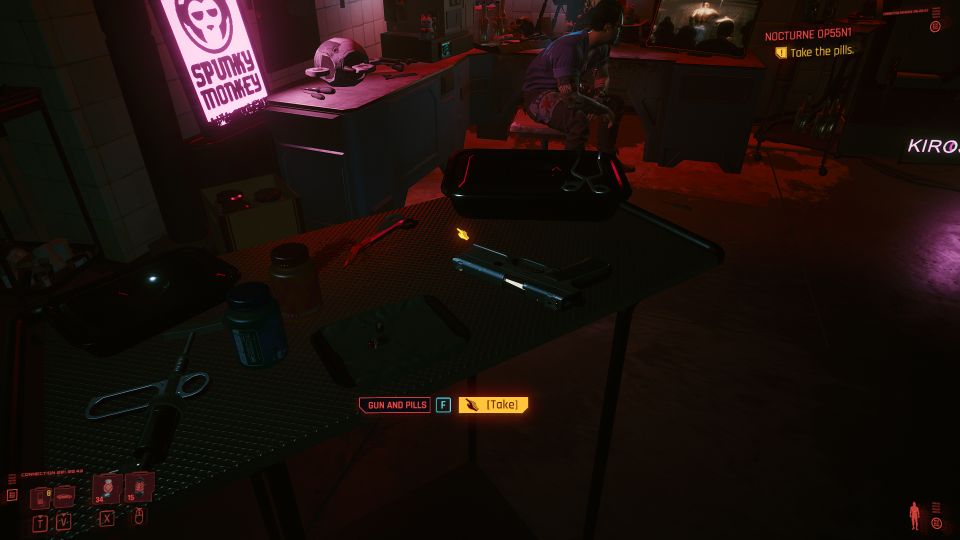 Talk to Misty
Next, talk to Misty. Follow her to the rooftop.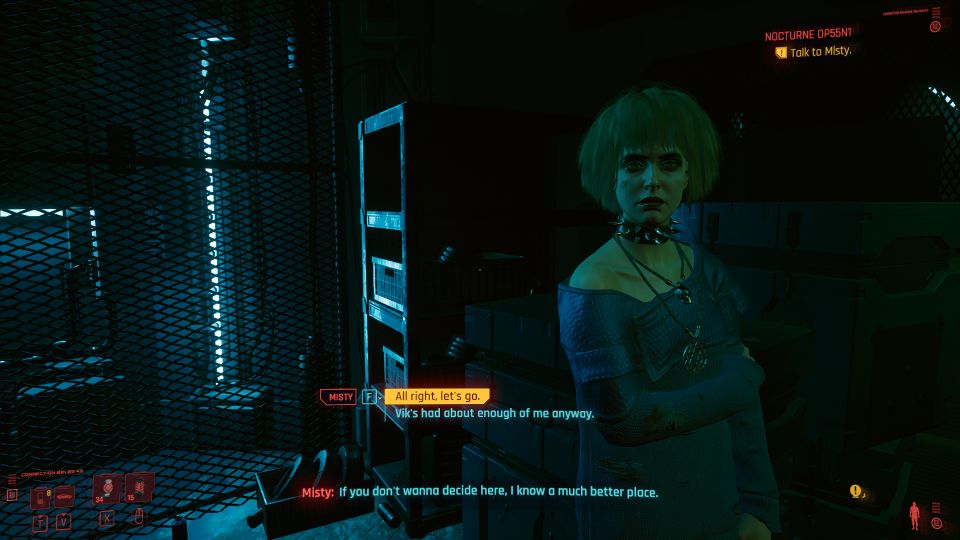 Choices for the ending
At the rooftop, you have to make the most important choice in the game.
You can choose to call Kerry or Panam if you have done their side jobs and romanced them. Or you can just skip the call.
If you wish to get Panam later, you may want to call her.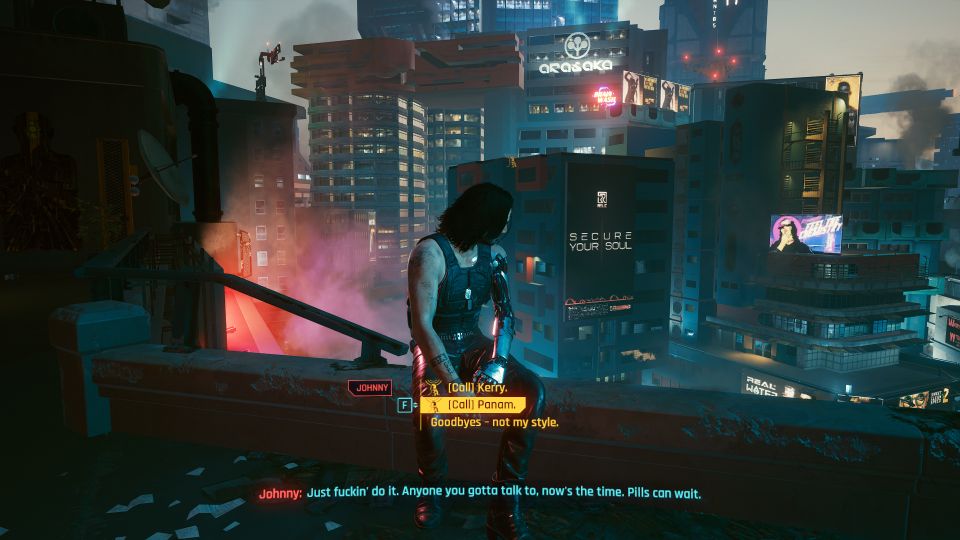 Finally, you have three options:
Asking Panam for help (Nomad option)
Letting Johnny and Rogue do their thing
These options are only available if you finished their side jobs before doing this main job. The default one if you didn't do any major side job is the Arasaka option, but the Arasaka ending is the most depressing out of the options.
Out of all the endings, the best one (personally) might be the Panam route.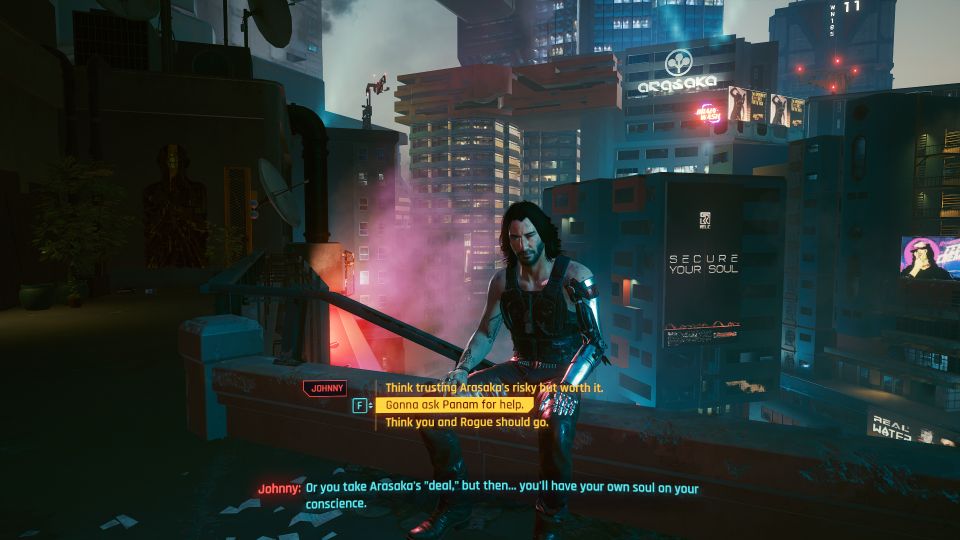 If you're certain, take the omega blockers to proceed.
If you choose the option to put all this to rest, I think the game just ends with V's suicide.
Depending on your choices, just play along till the end of this mission.
---
Related posts:
Cyberpunk 2077: Goodbye, Night City Walkthrough
Cyberpunk 2077: House On A Hill (Cyberpsycho Sighting) Walkthrough