These Boots Are Made For Walkin' is a side job in Cyberpunk 2077.
Your objective is to look for the first car you had in a junkyard.
Here's a walkthrough of These Boots Are Made For Walkin' in Cyberpunk 2077.
Danger: Moderate.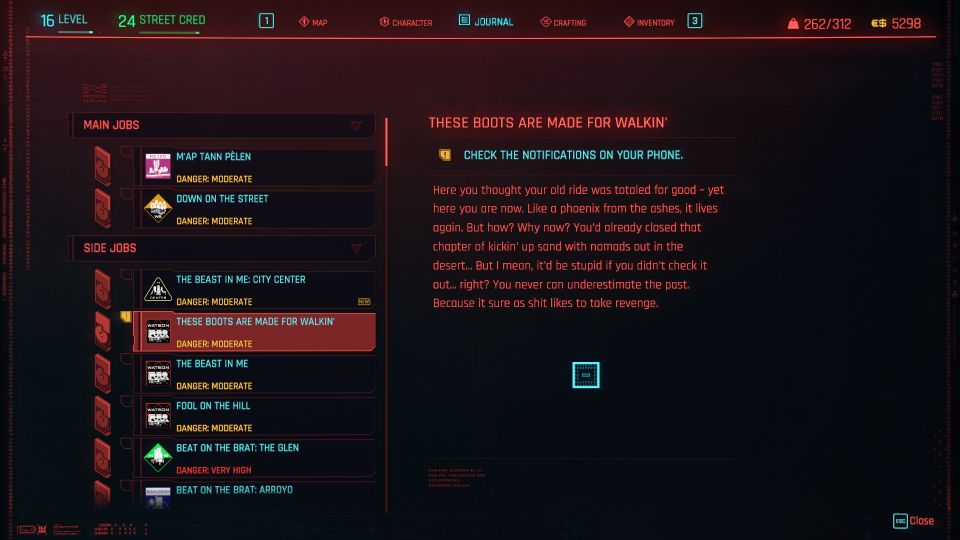 Check your messages
To begin, check all of the notifications in your phone.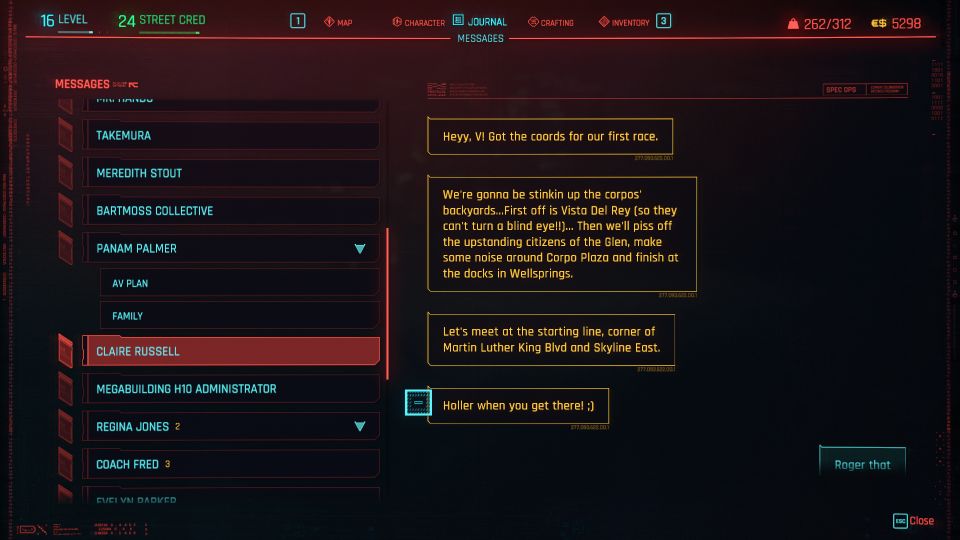 Go to the indicated location
Head to the location marked on the map.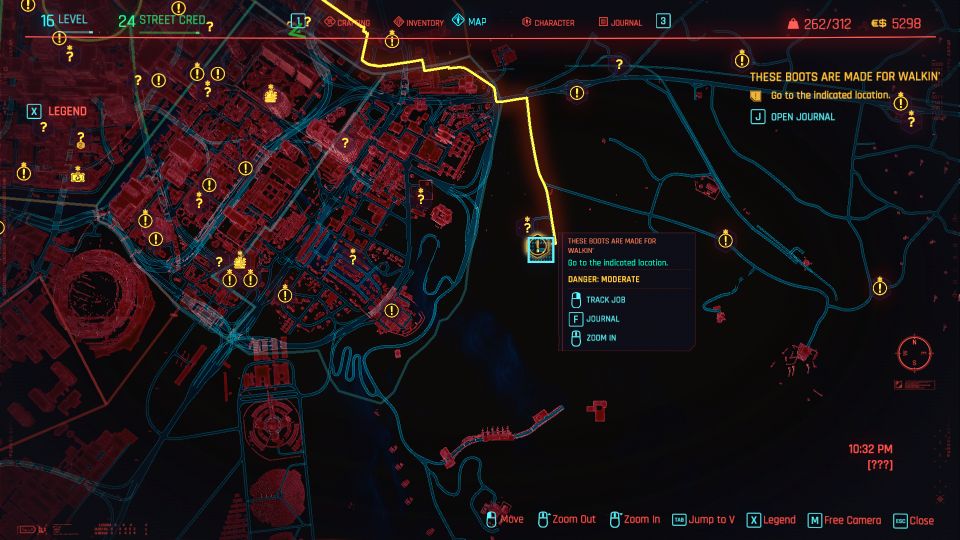 Scan the car and look under the hood
You can scan the car which is optional.
Then, open the hood to see what's inside.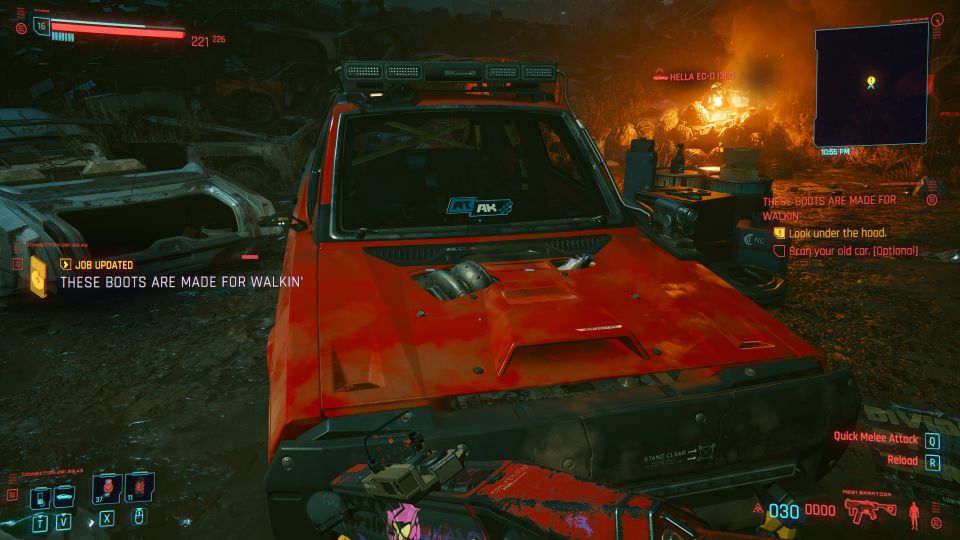 Examine the engine, radiator and oil pan.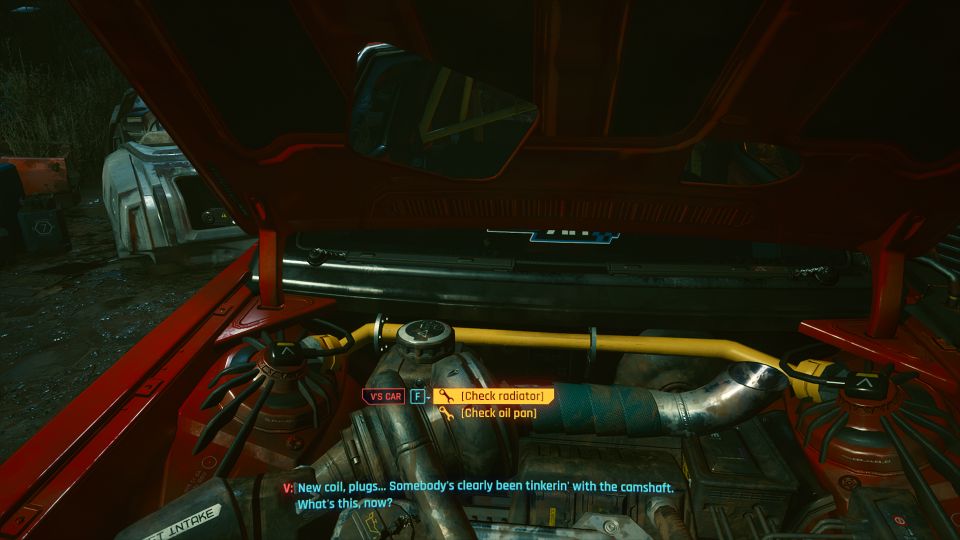 Talk to the stranger
A lady will come up saying the car is hers now.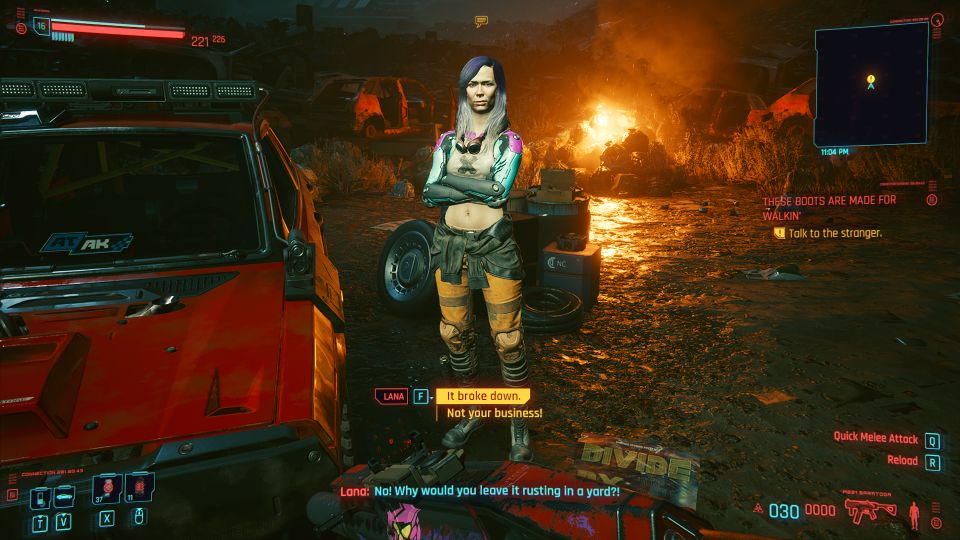 Towards the end, you can choose to either ask her to keep the car, buy it off her or force her to give it back.
I chose the first option which is to get the car back. She'll cuss at you.
Johnny Silverhand will also appear saying V is basically a terrible person.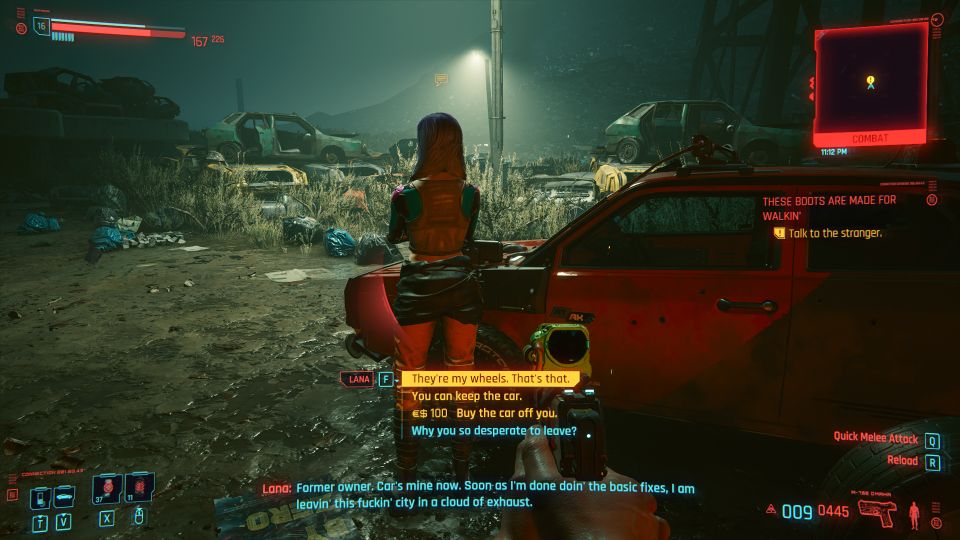 The mission ends here.
---
Related posts:
Cyberpunk 2077: Life During Wartime Mission Walkthrough
Cyberpunk 2077: Lightning Breaks Mission Walkthrough