Occupational Hazard is a gig in Watson, Northside of Cyberpunk 2077.
Your objective is to rescue Hal Cantos from the cyberpsycho inside.
Here's a walkthrough of Occupational Hazard in Cyberpunk 2077.
Danger: Moderate.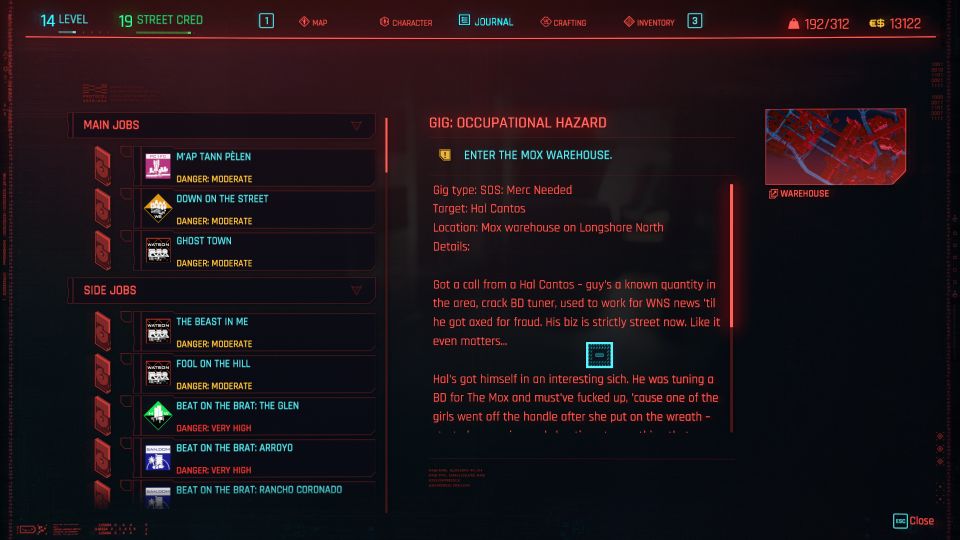 Enter the Max warehouse
Head to the location marked on the map to begin.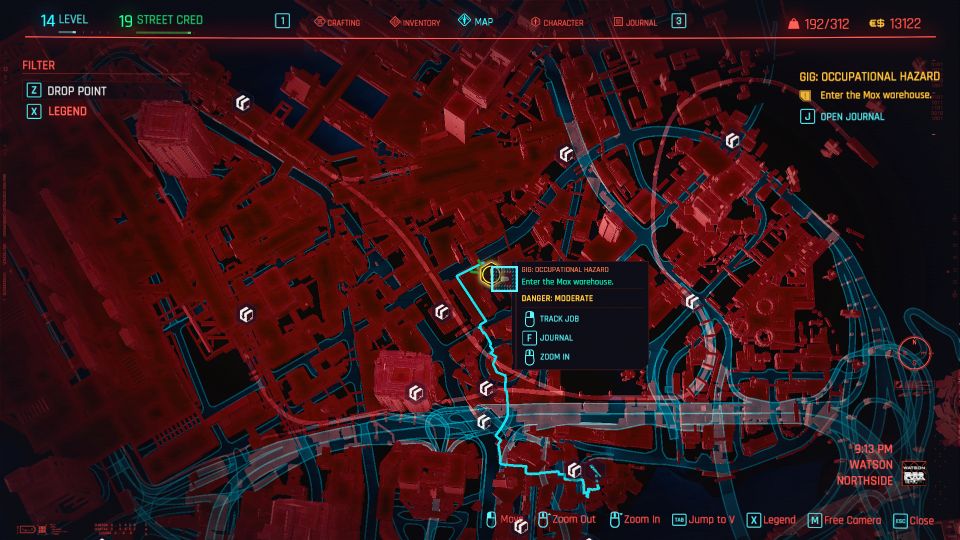 To enter the warehouse, you can use level 5 technical ability to open the door.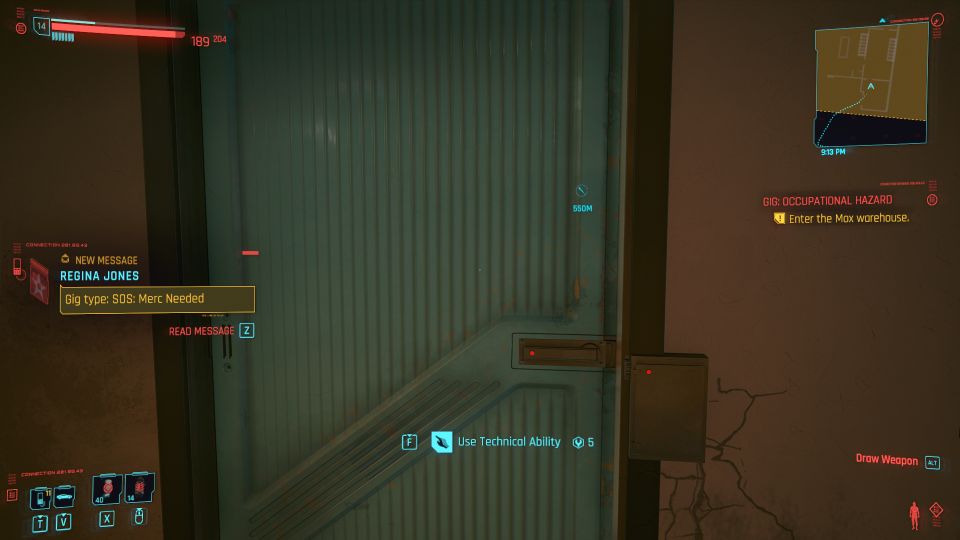 Neutralize the cyberpsycho
You will find a cyberpsycho named Anna Nox inside. You have to defeat her first.
She moves pretty quickly but you can dodge away.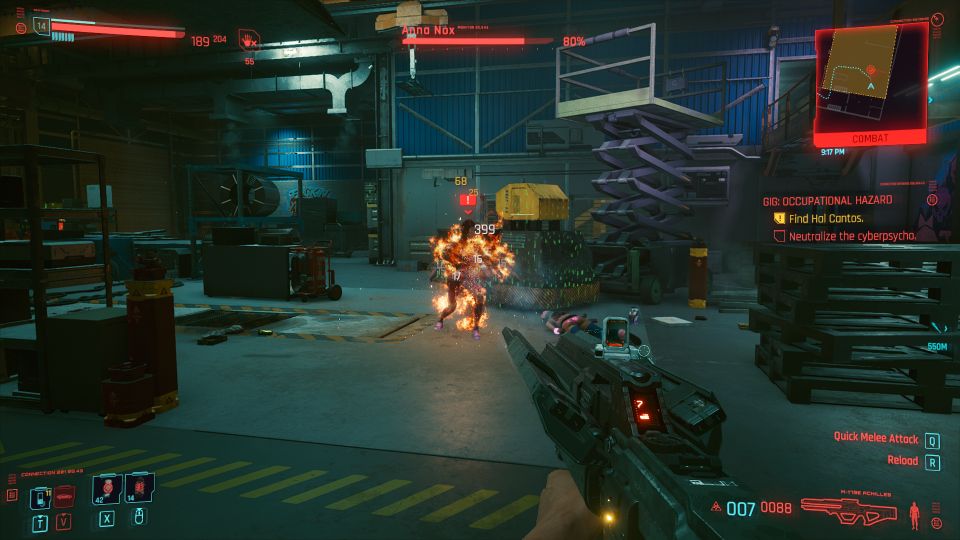 Find Hal Cantos
Hal Cantos is hiding in the blue container in the same area as the cyberpsycho earlier.
Knock on the container to get him out.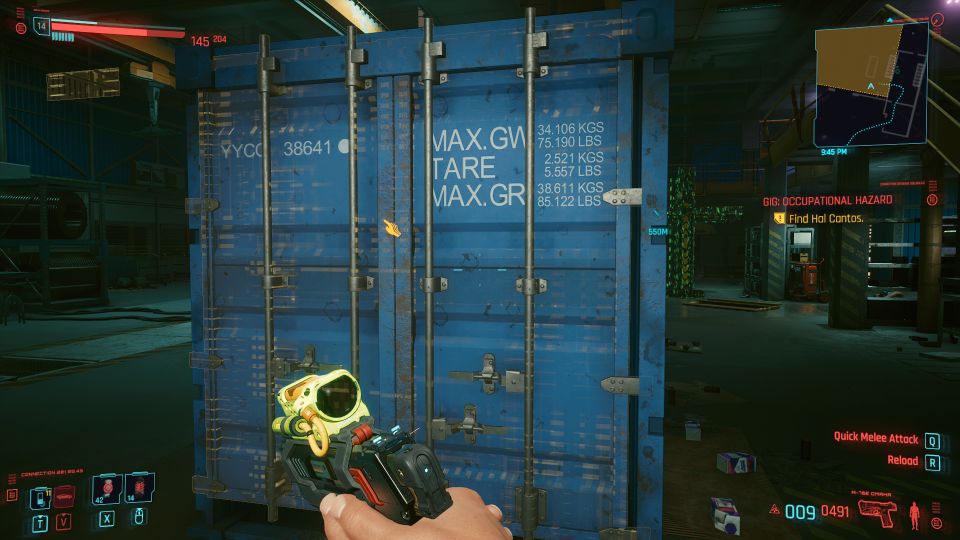 The gig ends here and you'll get paid.
---
Related posts:
Cyberpunk 2077: Big In Japan Mission Walkthrough
Cyberpunk 2077: Shark In The Water Walkthrough