Big in Japan is a side mission / job in the Afterlife in Cyberpunk 2077.
Your objective is to help find a kidnapped surgeon and bring him to safety.
Here's a walkthrough of Big In Japan in Cyberpunk 2077.
Danger: Moderate.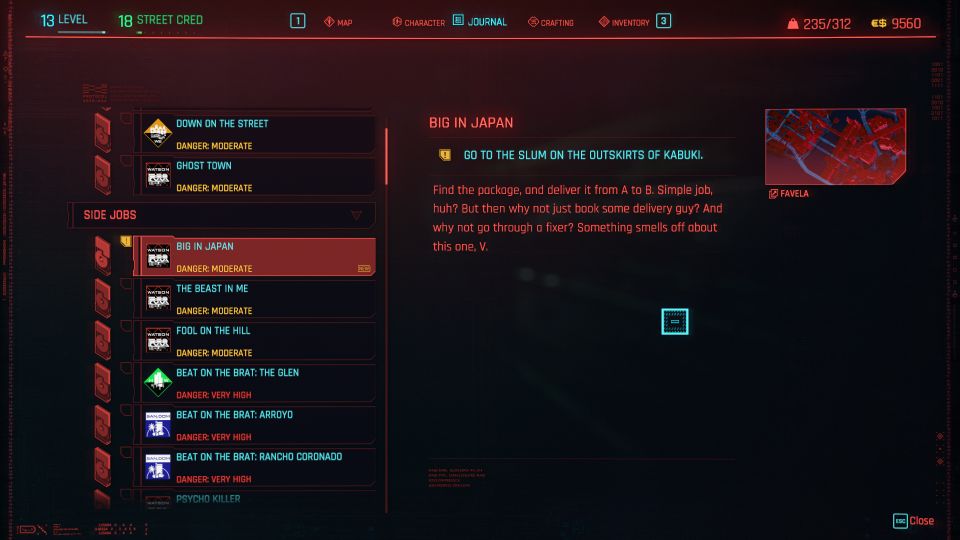 To begin the job, talk to the guy named Dennis in The Afterlife.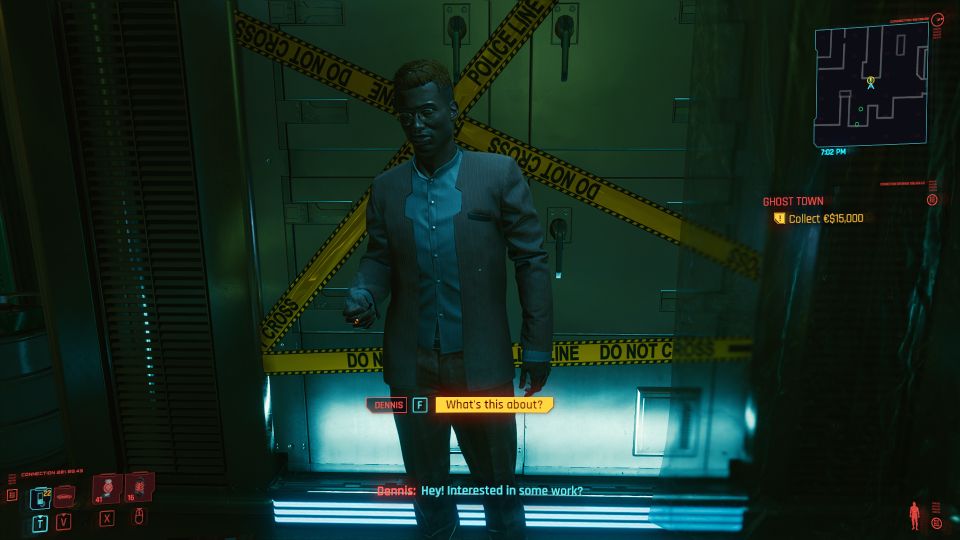 Go to the slum
Head to the slum on the outskirts of Kabuki. The location is provided in the map.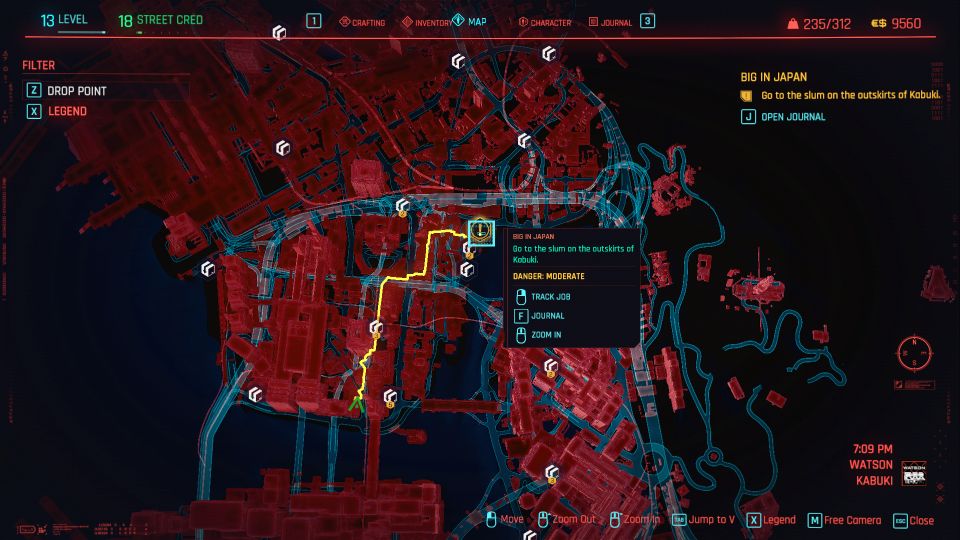 You should see this area in the image below. It's just at the sea side.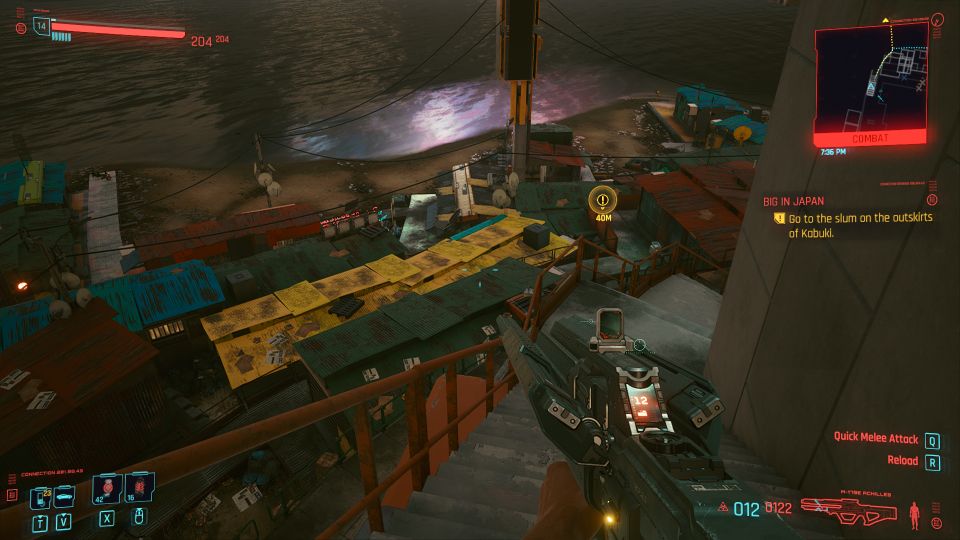 Find and open the container with "No Future" graffiti
The container is located at the room closest to the sea. You should see a silver container with the green graffiti "No Future".
Open it and a Japanese surgeon will come out.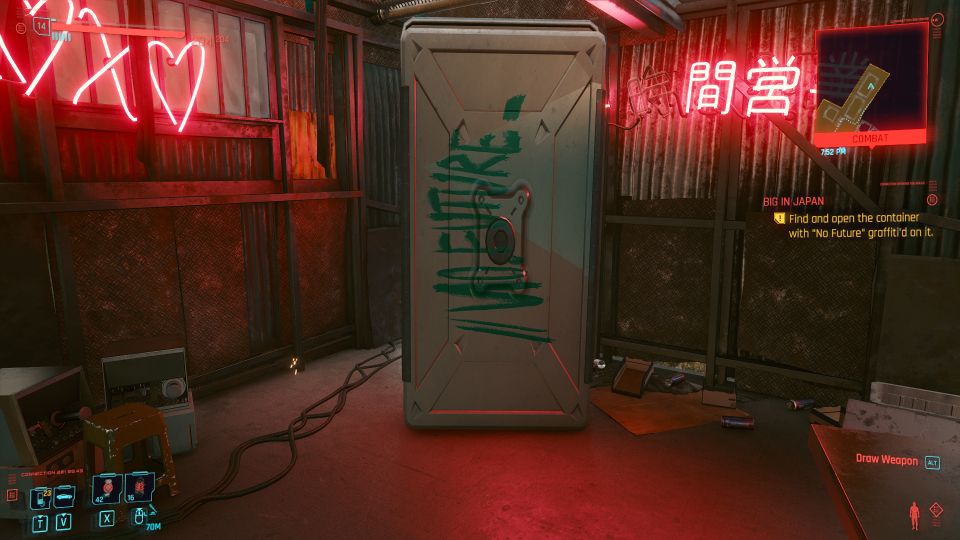 Talk to Dennis on the phone.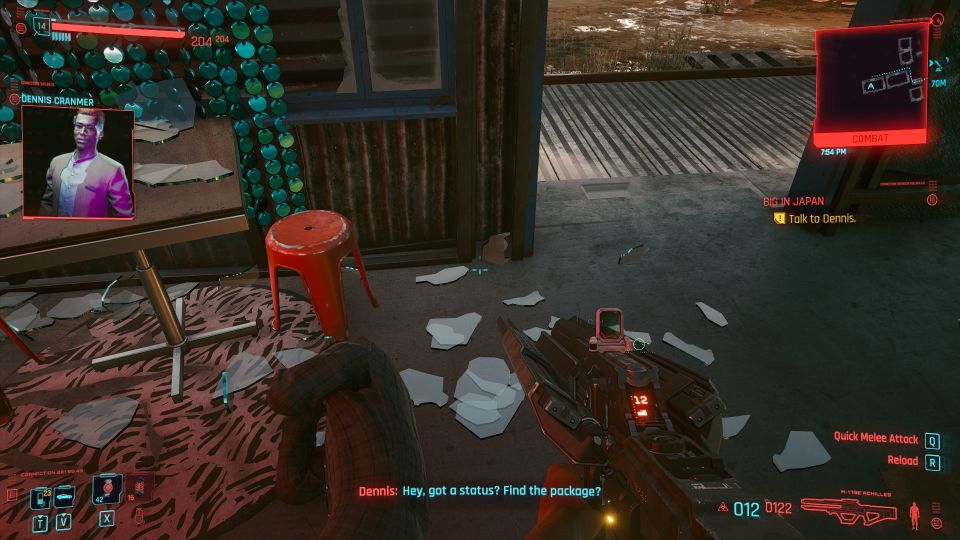 Carry the body to the car
You have to get the man to the car as shown in the map.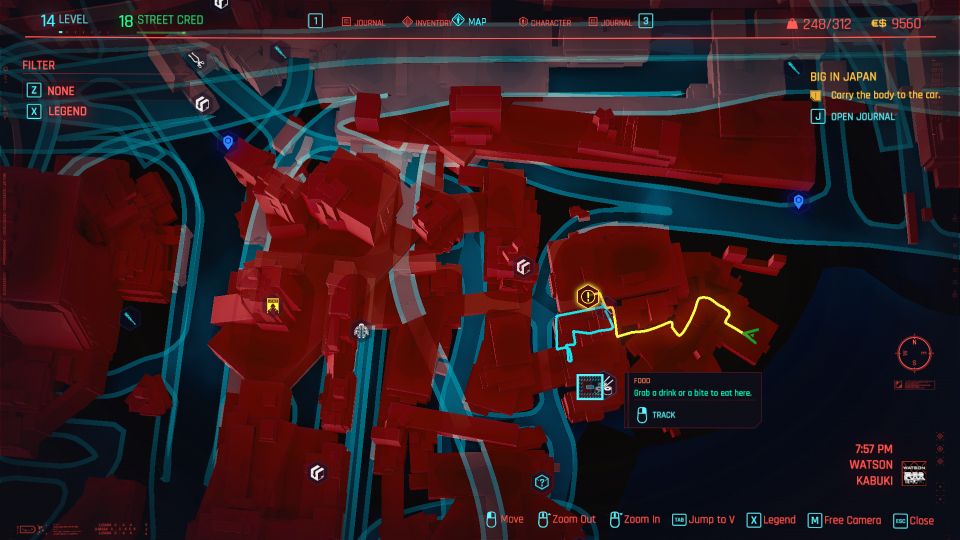 However, there are plenty of Tyger Claws in the area and they will target you if they see you.
Try to stay hidden. Otherwise, you may have to kill some of them.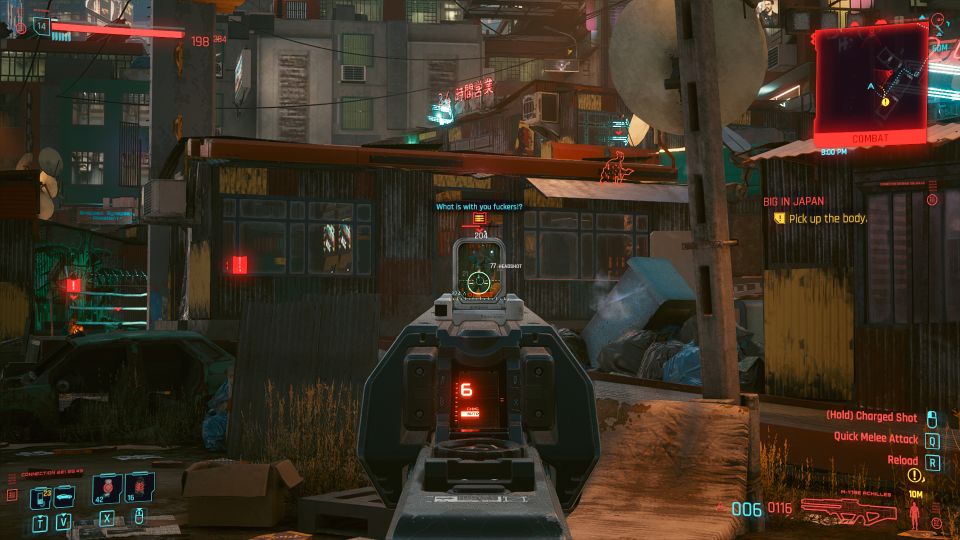 Carry his body all the way to the blue car. Put him in the trunk.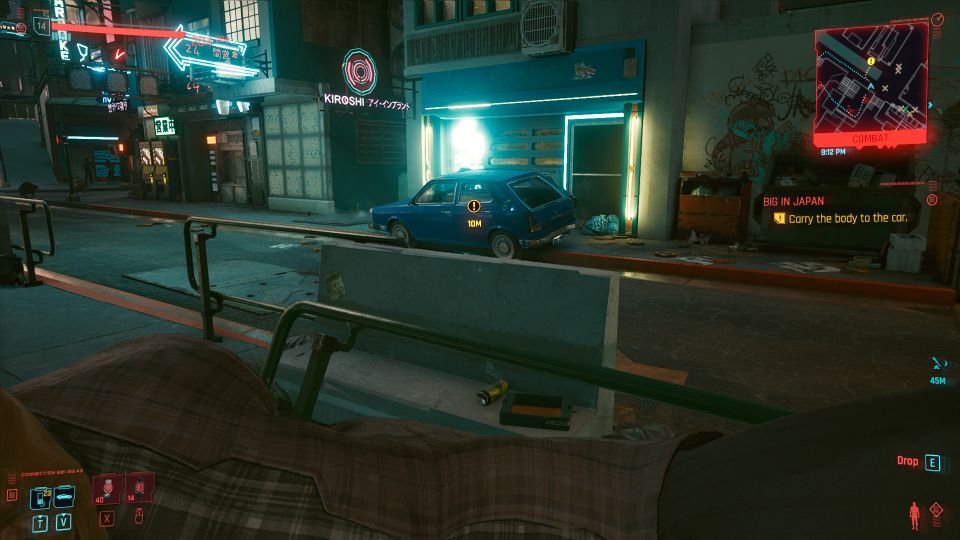 Deliver the body
Get to the coordinates shown in the map.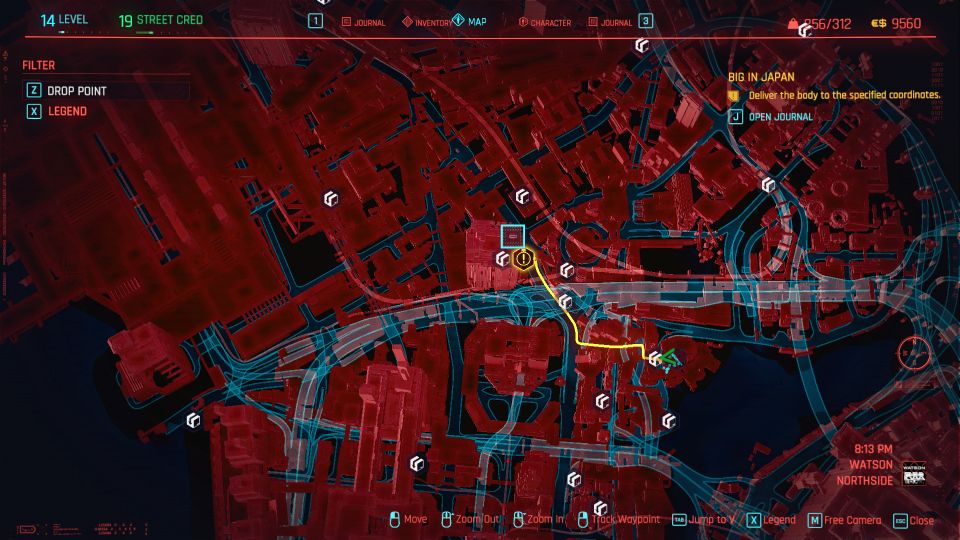 Park the car and talk to Dennis. He'll pay you for the job.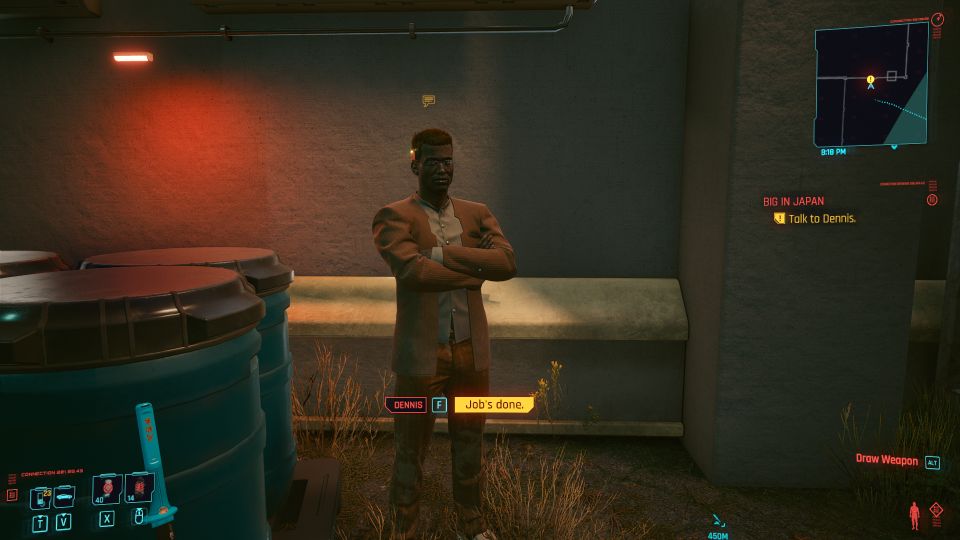 You will also be given a katana named Scalpel. Take it from the ground.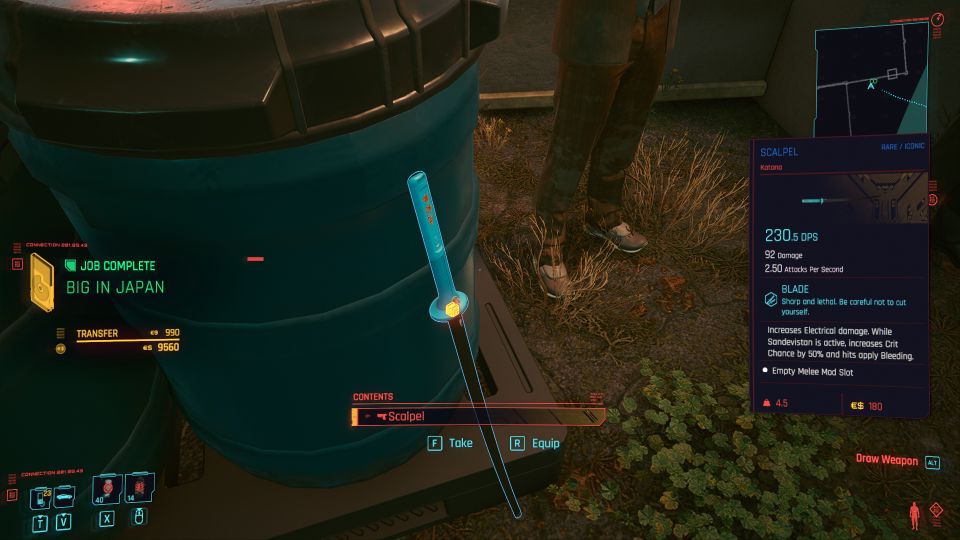 ---
Related posts:
Cyberpunk 2077: Shark In The Water Walkthrough
Cyberpunk 2077: Last Login (Gig Walkthrough)
Cyberpunk 2077: Discount Doc (Cyberpsycho Sighting) Walkthrough