Last Login is a gig available in Watson of Cyberpunk 2077.
Your objective is to help steal Alois Daquin's laptop.
Here's a walkthrough of Last Login in Cyberpunk 2077.
Danger: Moderate.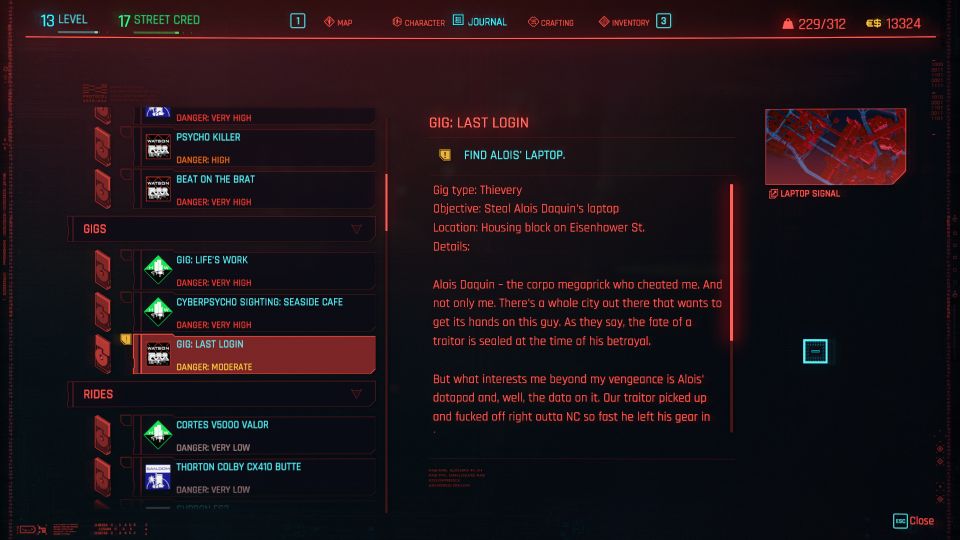 Find Alois' laptop
Head to the location marked on the map to find Alois' laptop. It's in Watson, Kabuki.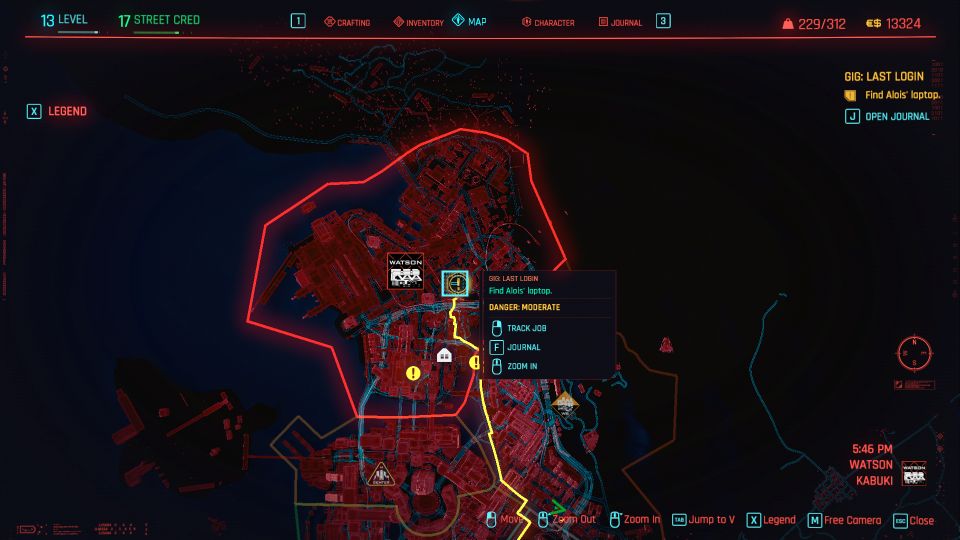 You will see a door that leads to the building.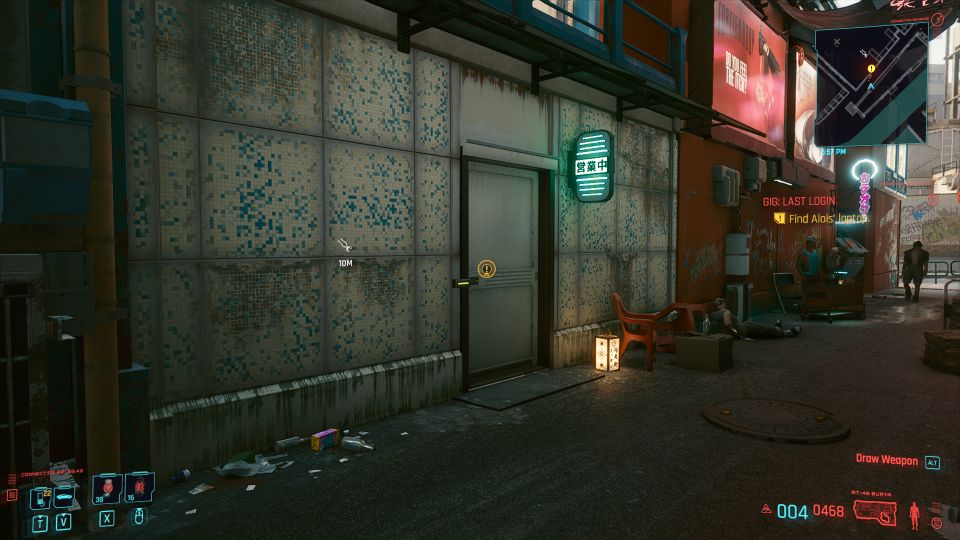 To open it, you can use the remote deactivation quickhack.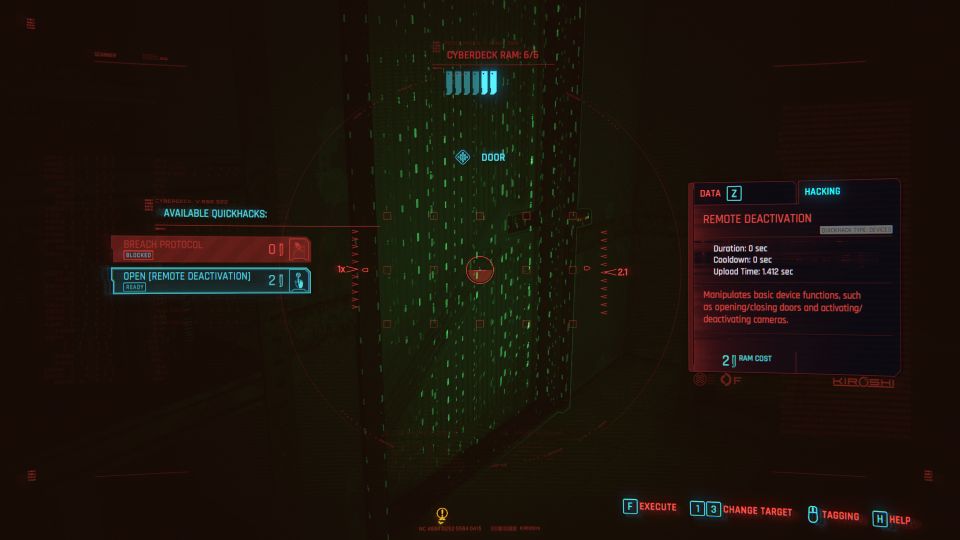 Crouch when you enter the area to keep silent.
Go behind the guy and take him down.
You will then find the laptop beside the dead body.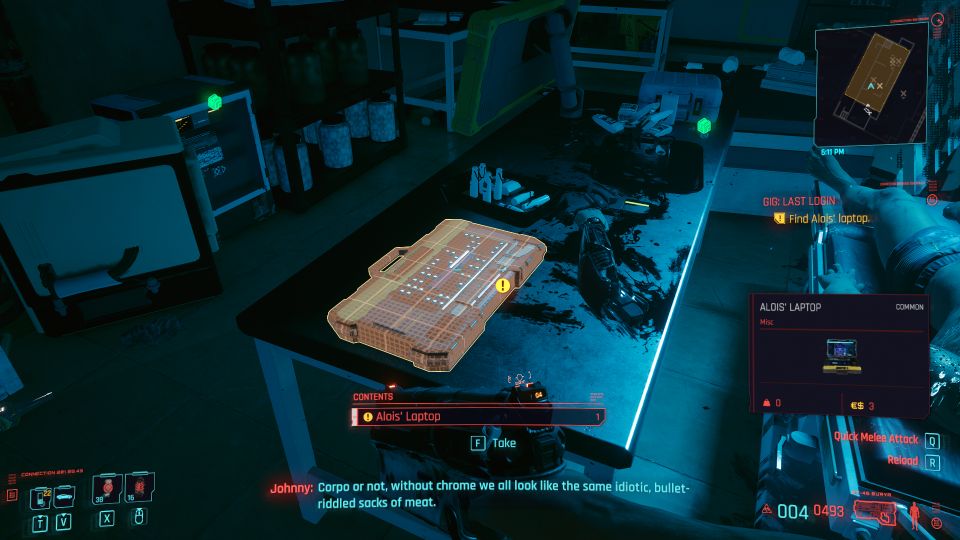 Deposit the laptop
Next, head to the Drop Point marked on the map.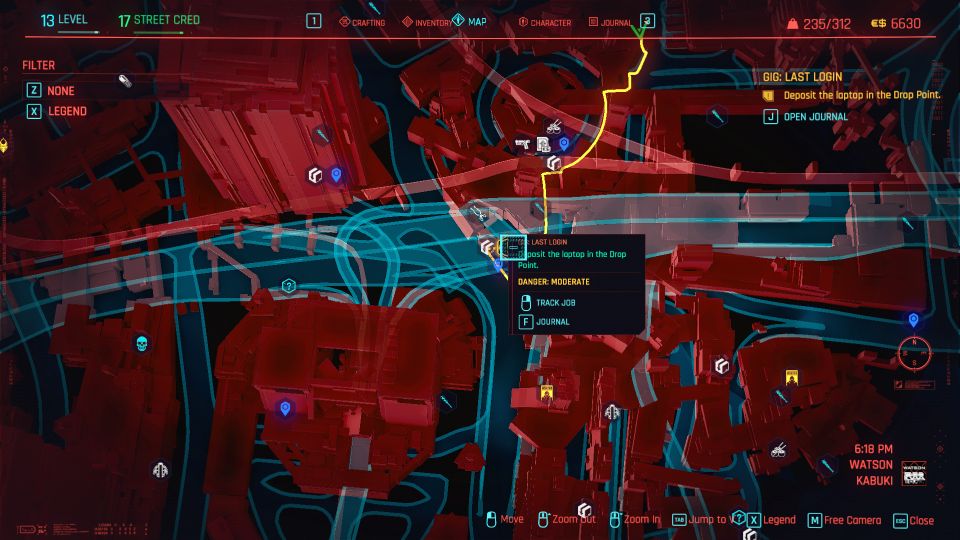 You just have to deliver the laptop and the gig is done. You'll get paid for the job.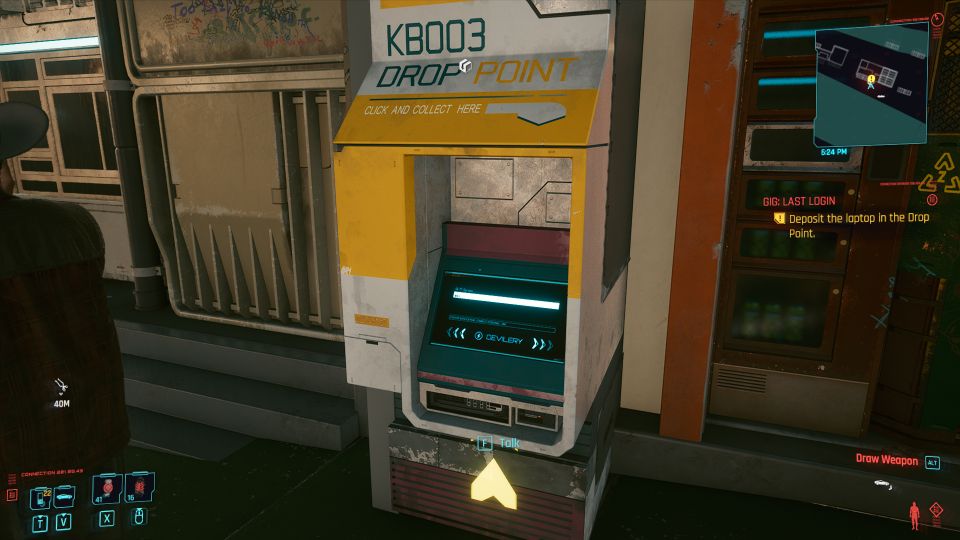 ---
Related posts:
Cyberpunk 2077: Discount Doc (Cyberpsycho Sighting) Walkthrough
Cyberpunk 2077: Epistrophy (Side Job Walkthrough)