No Fixers is a gig available by Dakota in Cyberpunk 2077.
Your objective is to enter the Wraiths' territory to find Tanner.
Here's a walkthrough of No Fixers in Cyberpunk 2077.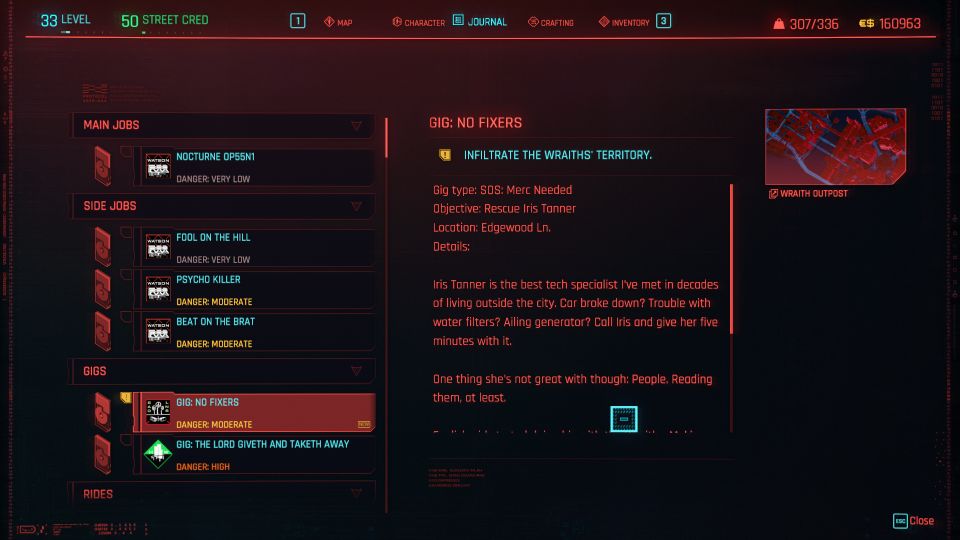 Infiltrate the Wraiths' territory
To begin the gig, get to the location marked on the map below.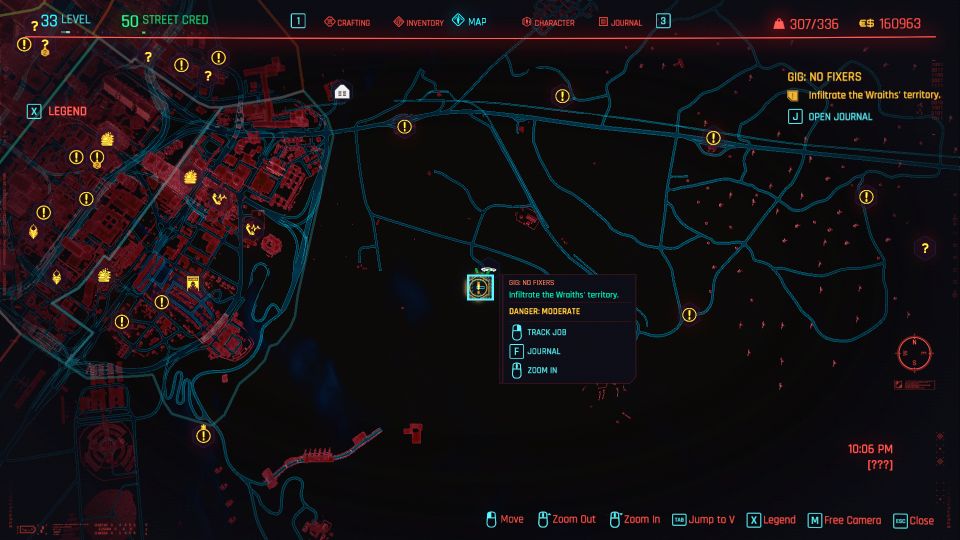 You can sneak into the compound. There will be turrets in the area. You can overload it or disable it for a certain time.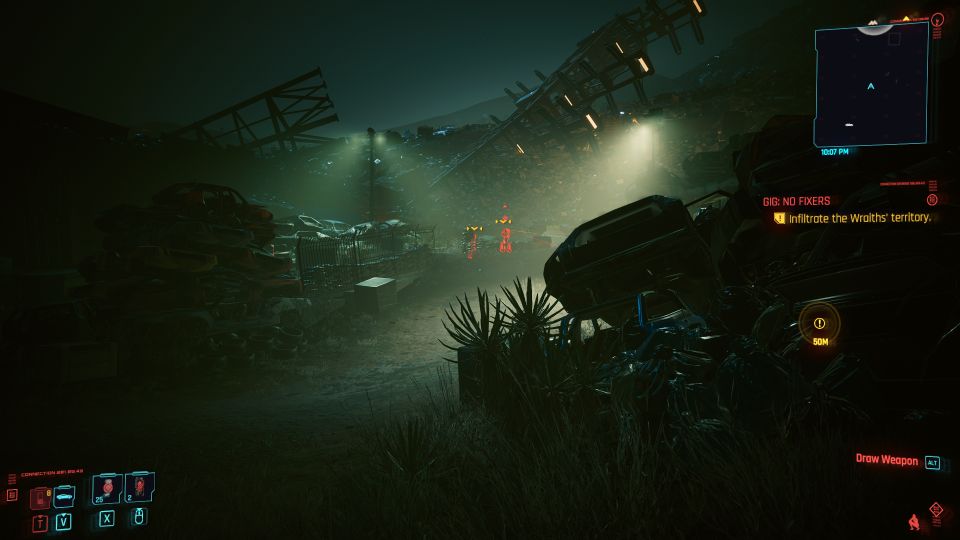 Head towards the right of the compound and you'll see two guys talking out front.
Enter the garage on your right and you'll see a vehicle with a guy fixing it. Take down the guy.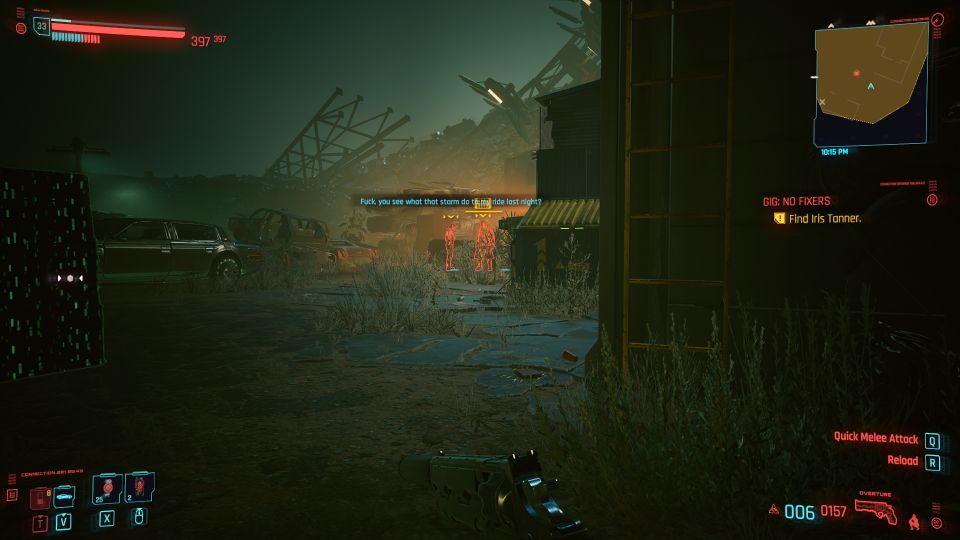 Continue into the building and you'll see Tanner.
Get rid of Tanner's guard
Take out the guard from behind.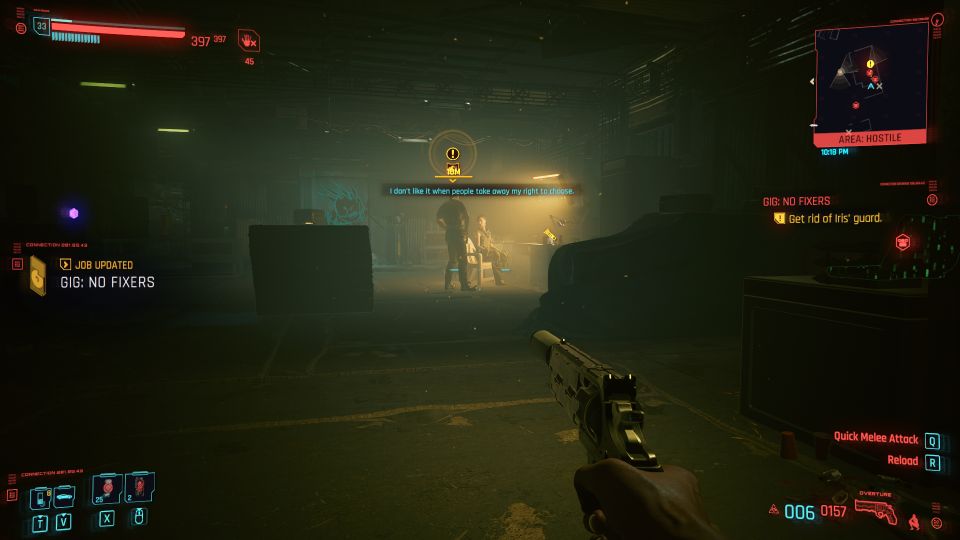 Bring Tanner back to Dakota
Leave the area with Tanner and use the vehicle in the garage earlier.
Drive all the way to the marked location and the gig ends.
---
Related posts:
Cyberpunk 2077: The Wasteland (Cyberpsycho Sighting) Walkthrough
Cyberpunk 2077: Flying Drugs Mission Walkthrough