Fifth Column is a gig available in The Glen area of Cyberpunk 2077.
Your objective is to steal data on Javier Alvarado's embezzlement.
Here's a walkthrough of Fifth Column in Cyberpunk 2077.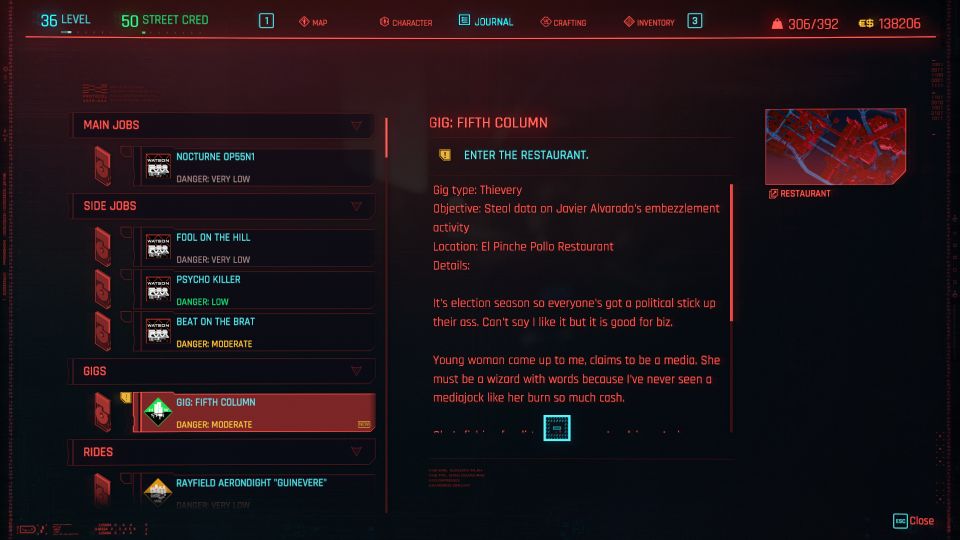 To begin the gig, get to the location marked on the map below.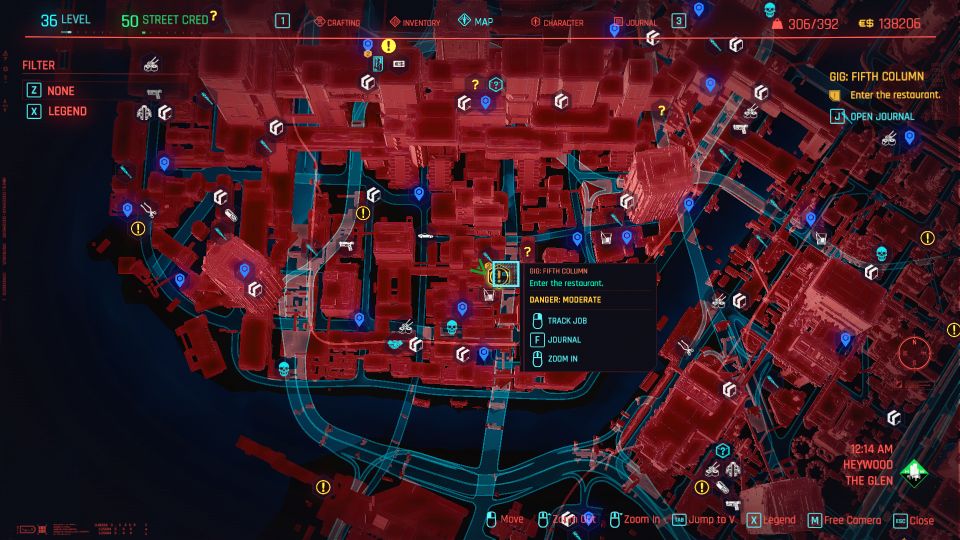 You will see a restaurant guarded by many enemies.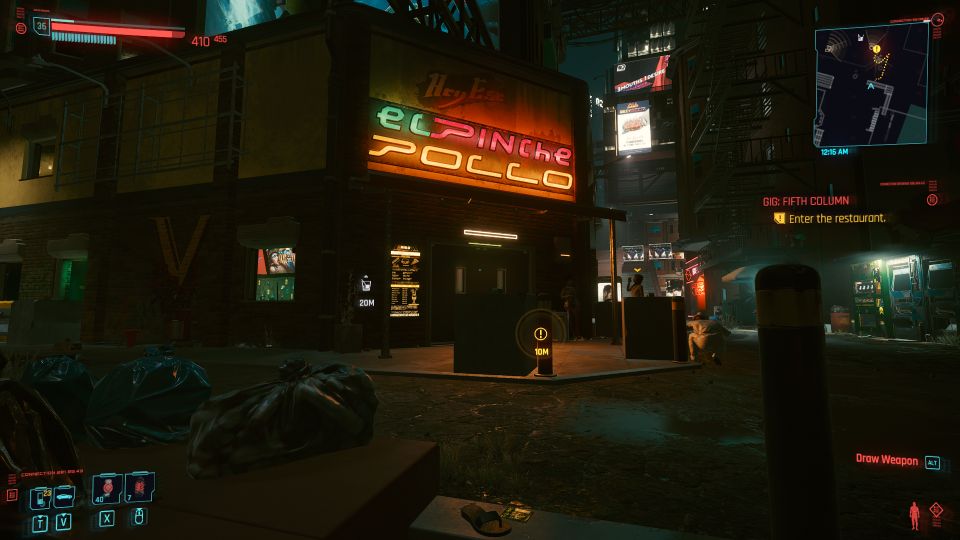 Enter the restaurant
The easiest way to enter quietly requires the double jump cyberware.
You can jump through the window on the left side of the entrance.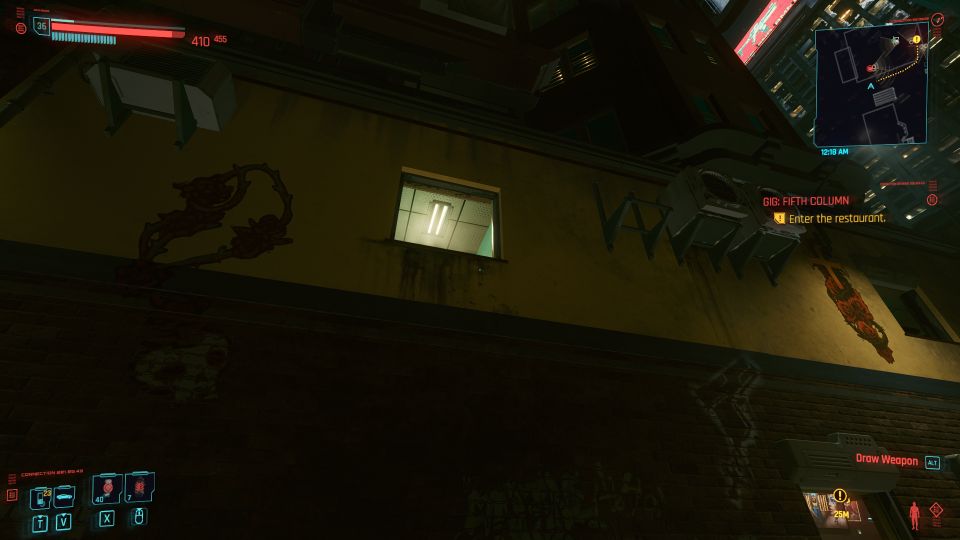 You will immediately reach the correct floor. Disable the camera in front of you.
Enter the office.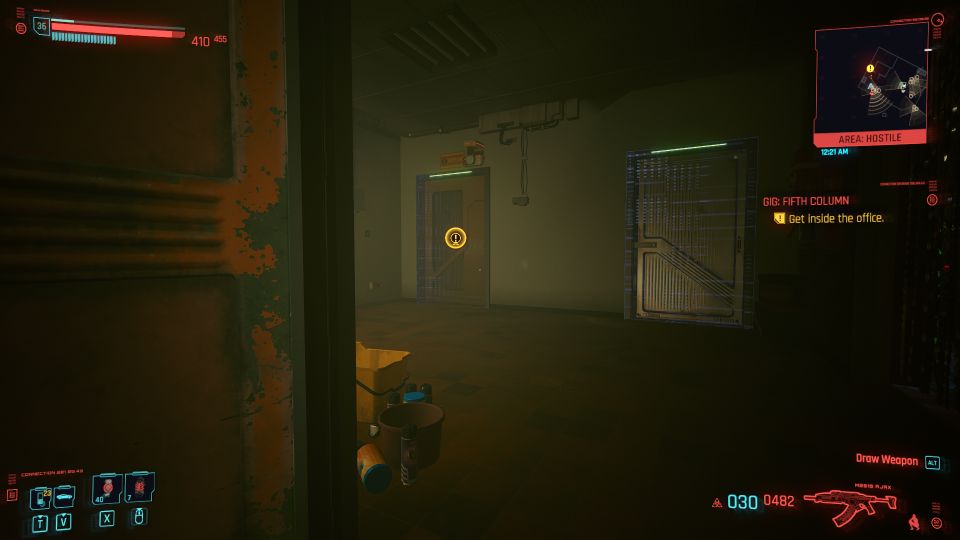 Find incriminating evidence
In the office, you'll see a lady on the phone. Take her out quietly.
Then, immediately quickhack the camera to shut it down.
Use the computer to find evidence on the mayor's advisor.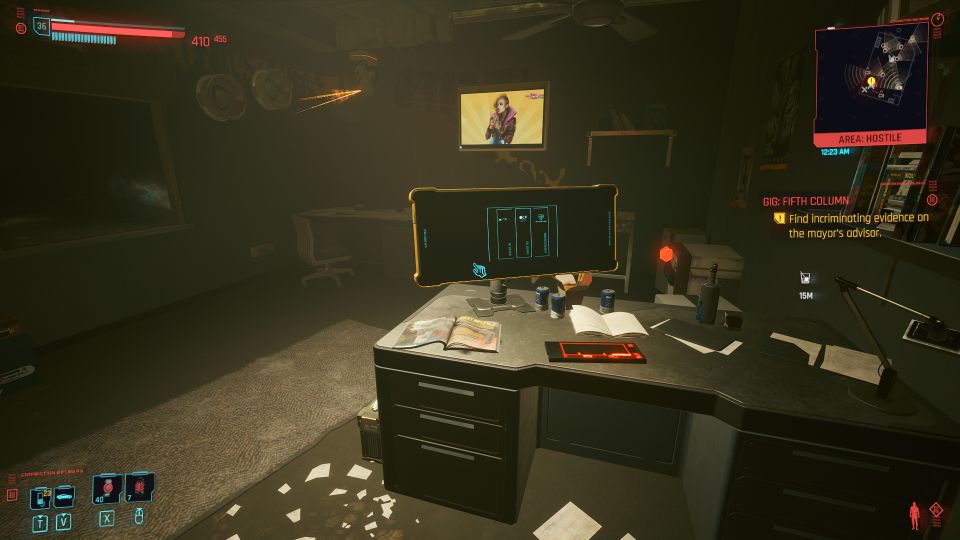 Leave the building and the gig ends here.
---
Related posts:
Cyberpunk 2077: Eye For An Eye (Kill Tucker Or Not)
Cyberpunk 2077: Letter Of The Law Gig Walkthrough