Beat on the Brat (Final) is the last fight in this series of missions in Cyberpunk 2077.
Your objective is to defeat Razor Hughes in the final fight.
Here's a walkthrough and guide of Beat on the Brat (Final) in Cyberpunk 2077.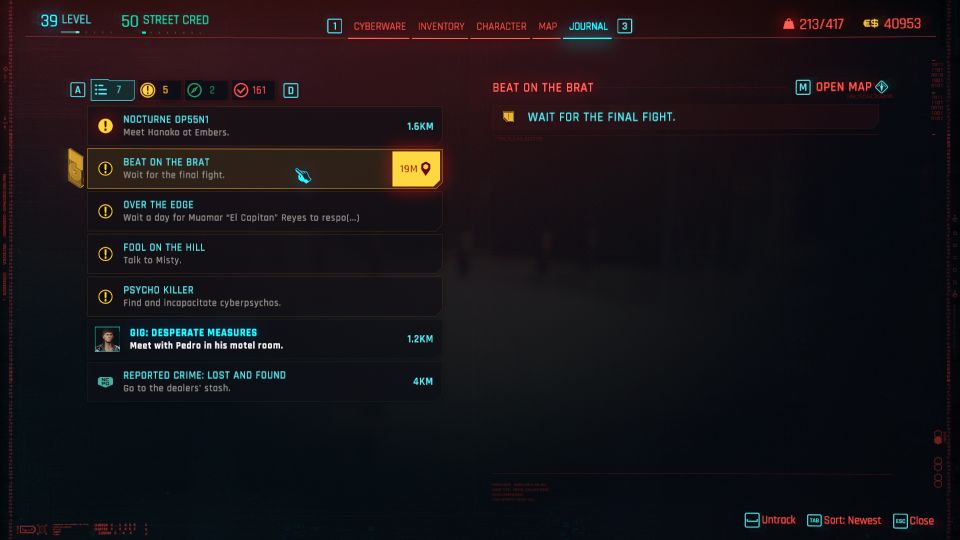 To begin the fight, head to Pacifica at the exact location shown in the map.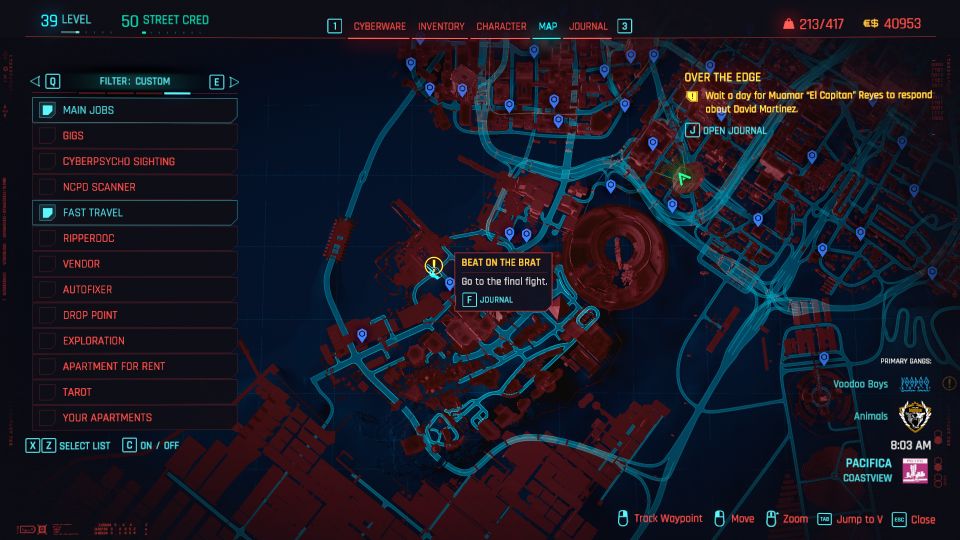 Wait for the fight
Wait at the bench.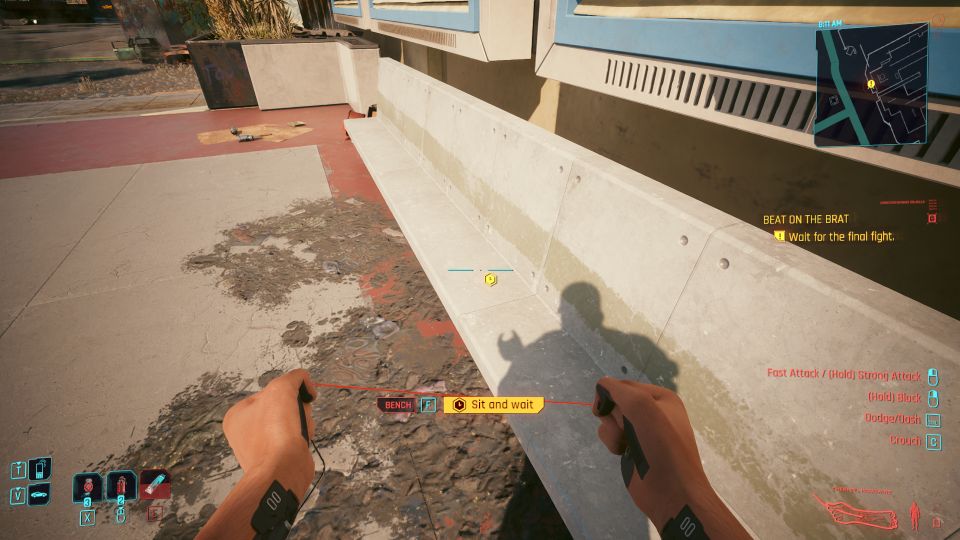 Talk to the coach
Head into the arena and talk to Coach Fred.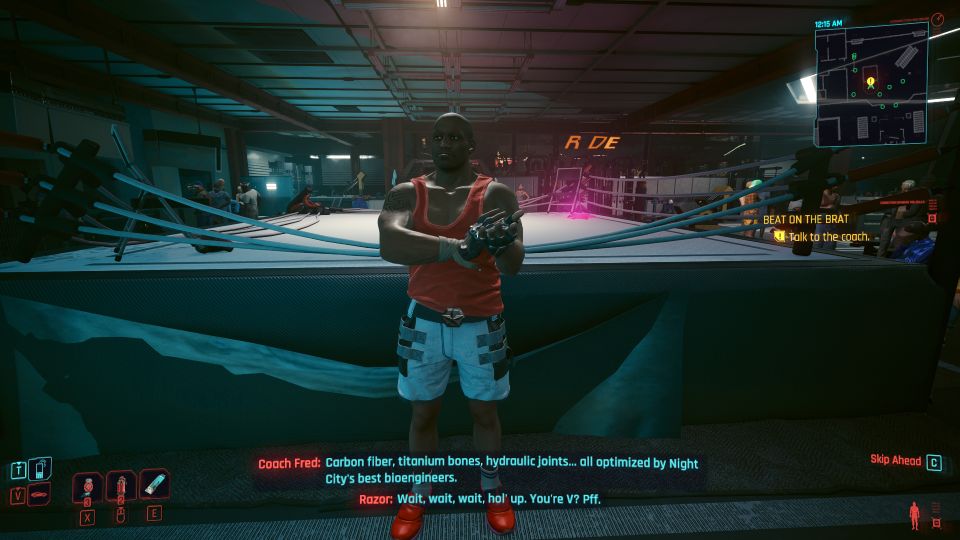 He'll talk about another opportunity. Follow the coach.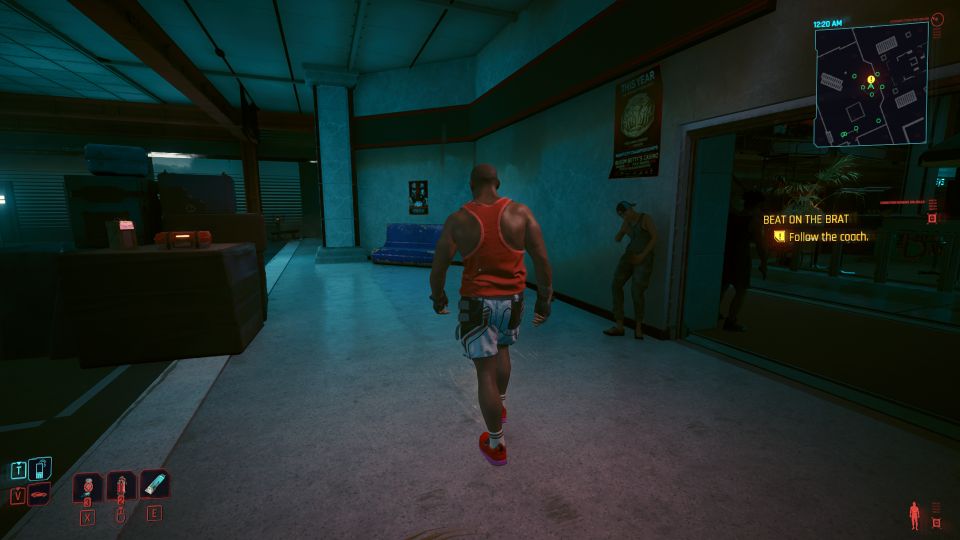 He'll then ask if you wish to throw the fight for higher credits. I chose to do it but in the end did not follow it.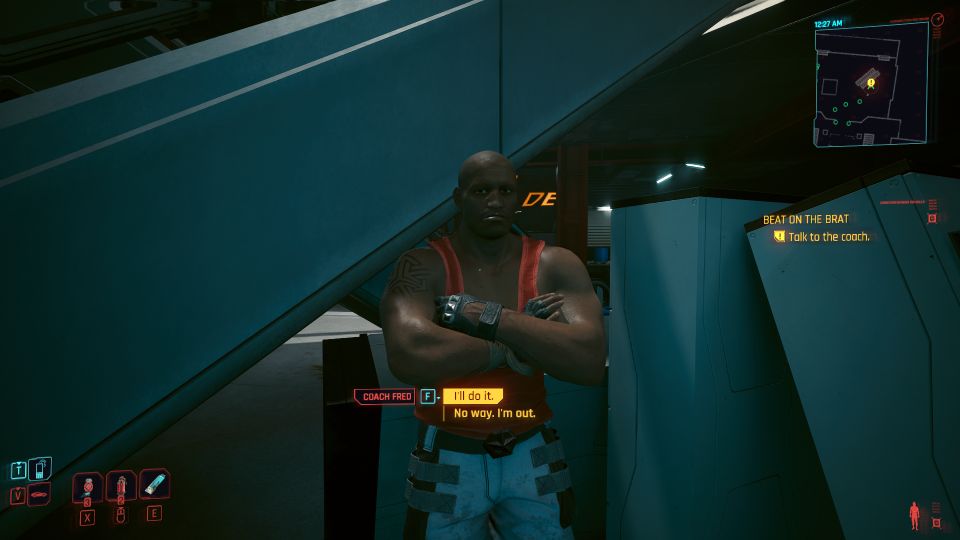 Begin the fight
Sit down at the corner of the ring to begin the fight.
Viktor will talk to you and he'll tell you that Razor has a weakness at the abdomen.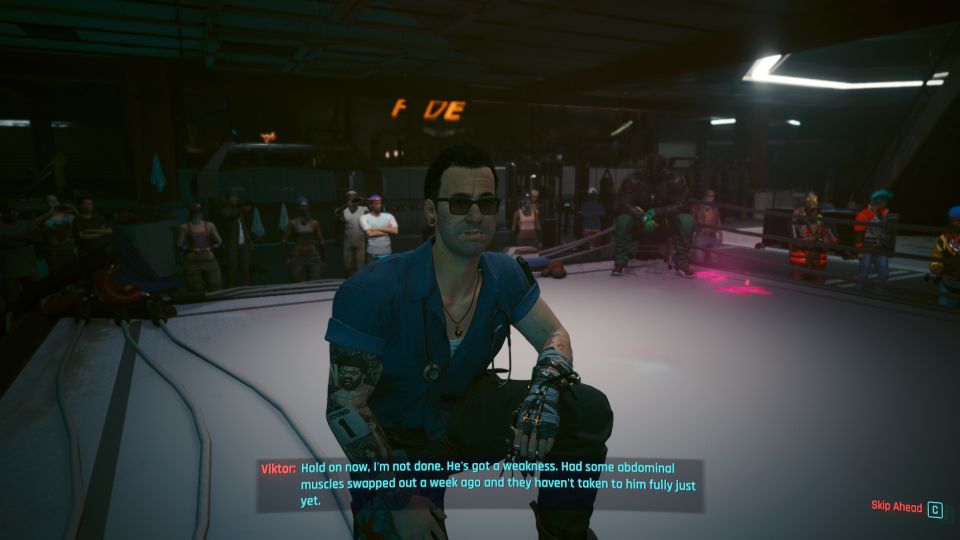 Defeat Razor Hughes
I chose to not forfeit the fight and defeat Razor Hughes instead.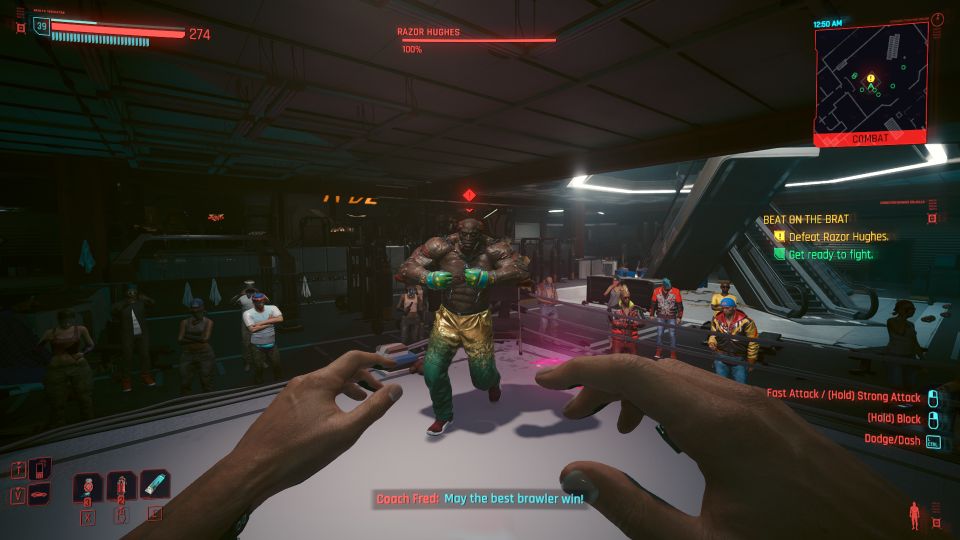 I used his weakness and punched his abdomen repeatedly while crouching.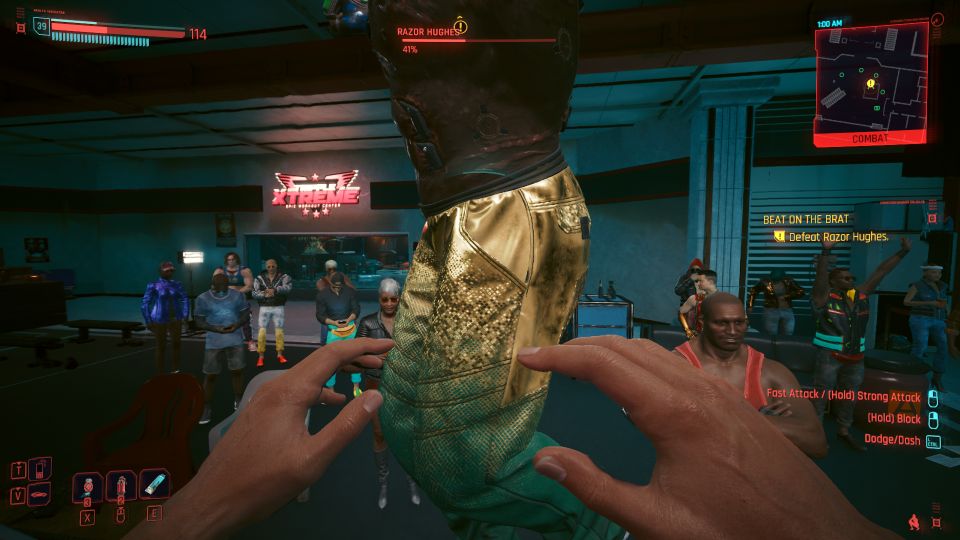 After the fight ends, talk to Razor.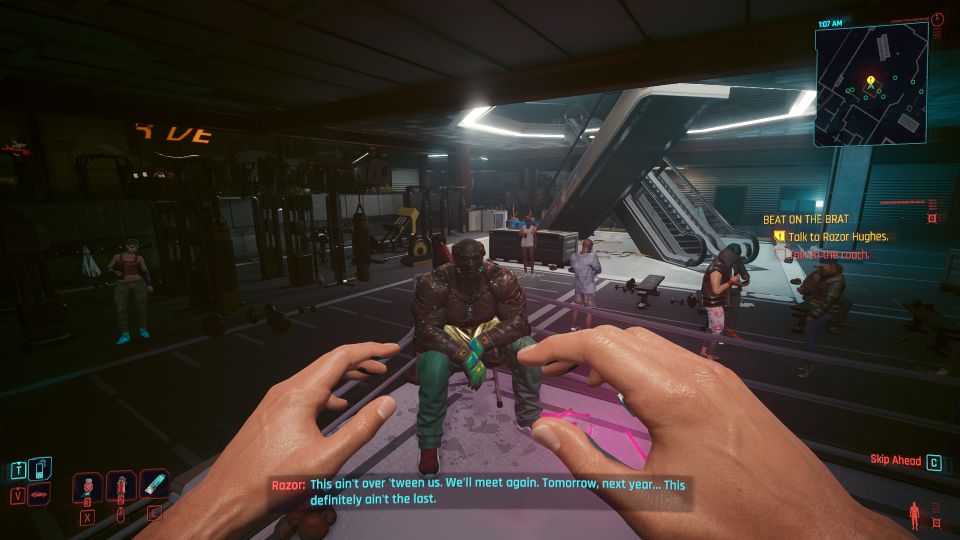 Coach Fred will be extremely pissed with you if you did not throw the fight. He'll also text you saying he'll not allow you to participate in any more matches in the city.
The job ends here. You'll get paid 50000 credits for the prize money.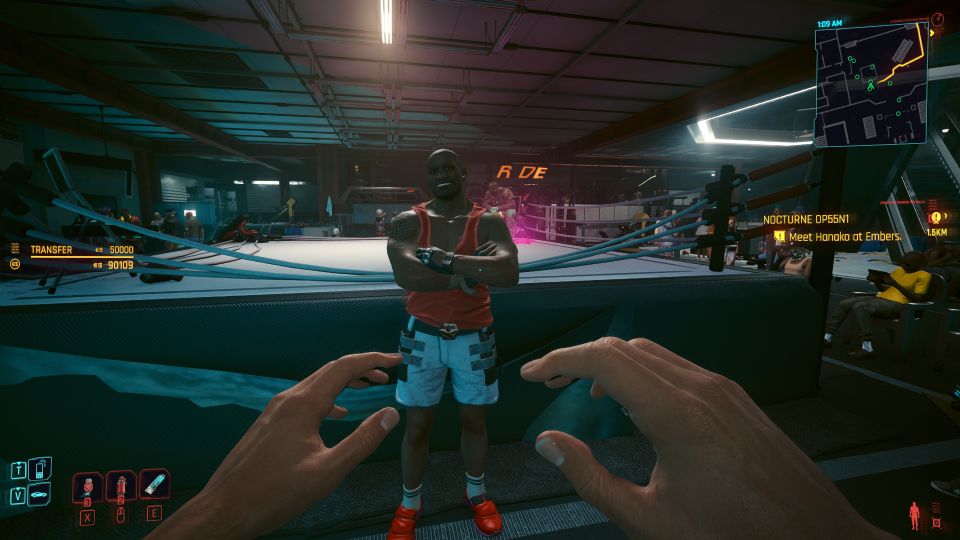 ---
Related posts:
Cyberpunk 2077: A Day In The Life Walkthrough