A Day In The Life is a side job available in Cyberpunk 2077.
Your objective is to help Darrell Zhou deal with some thugs.
Here's a walkthrough and guide of A Day In The Life in Cyberpunk 2077.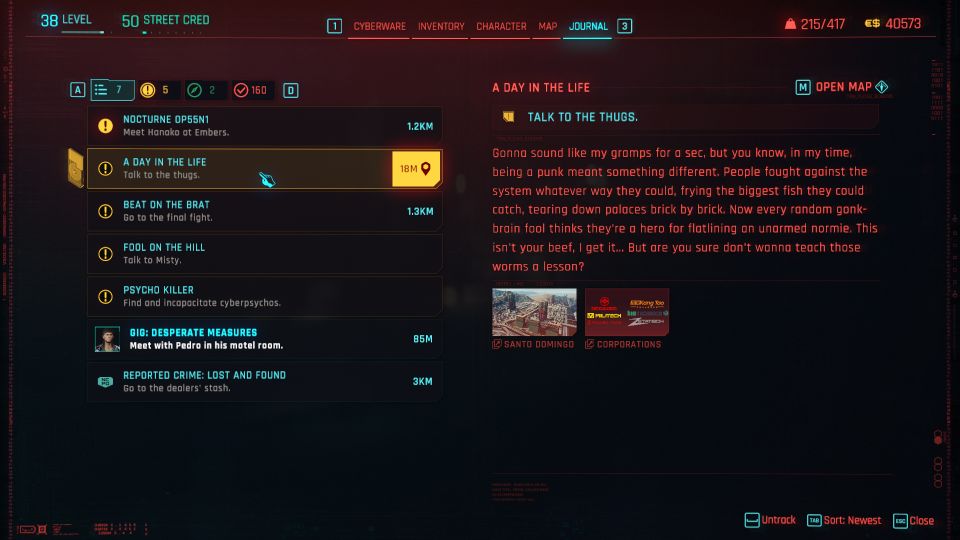 To begin the job, head to the location marked in the map below, at Santo Domingo.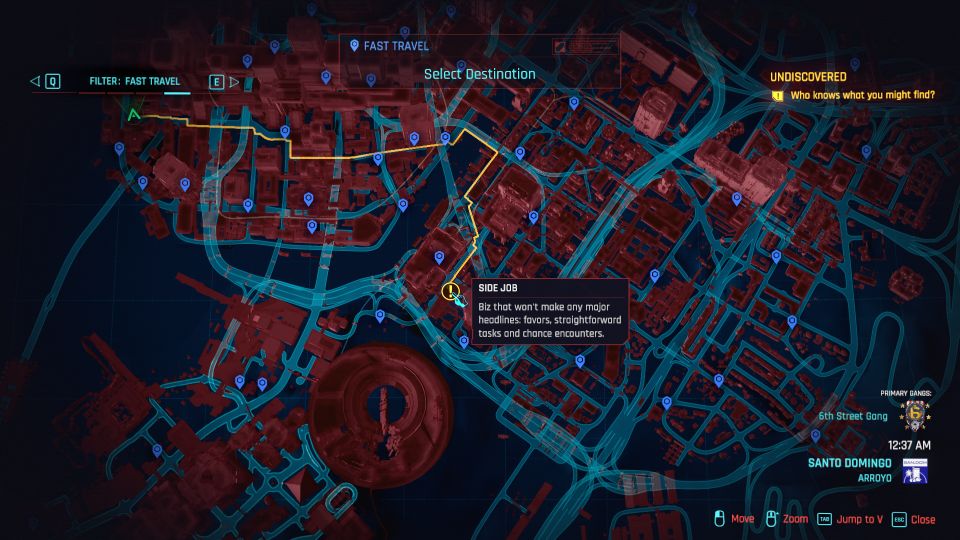 Talk to Darrell Zhou and he'll tell you about his sister that moved, and some thugs are here to find here.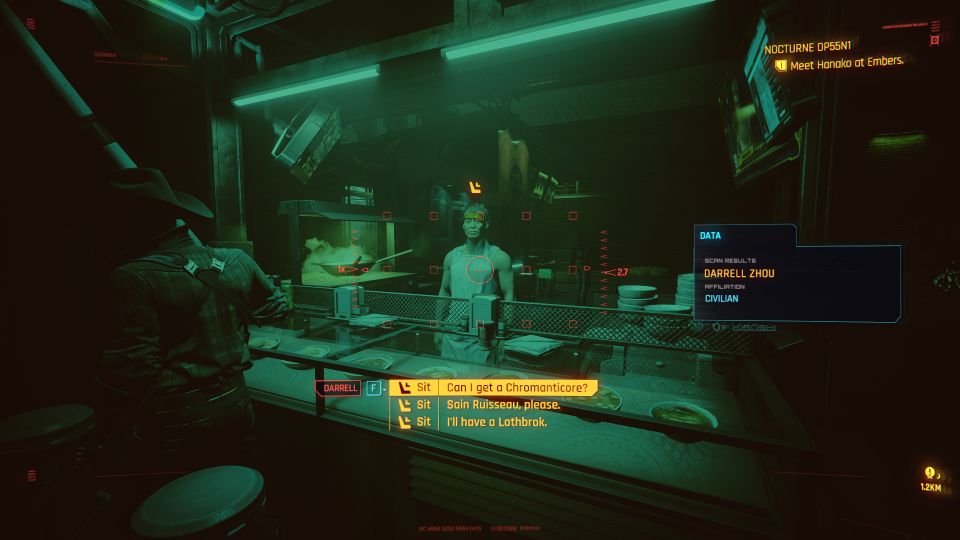 Talk to the thugs
Follow Darrell to the thugs and talk to them. I chose to ask them to leave Darrell alone.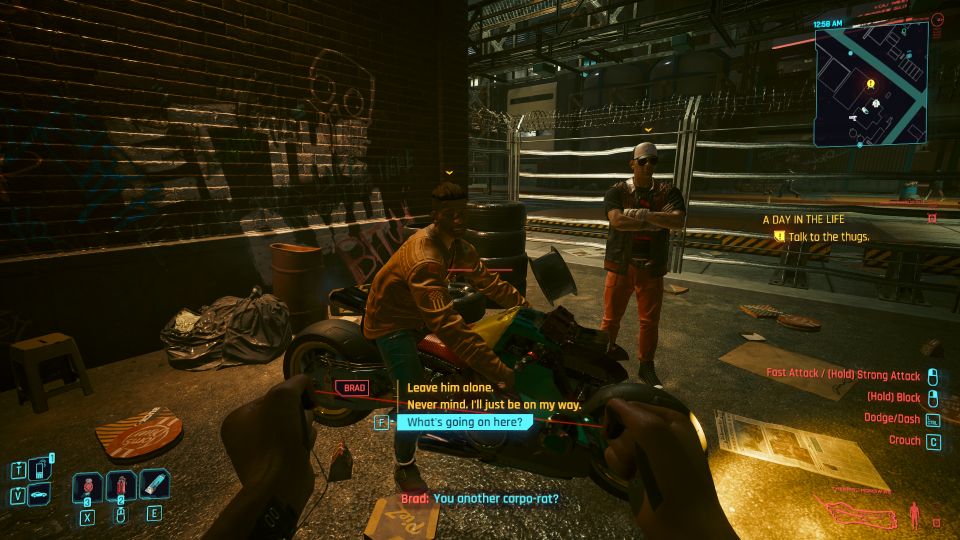 I ended up killing them and the job ends here.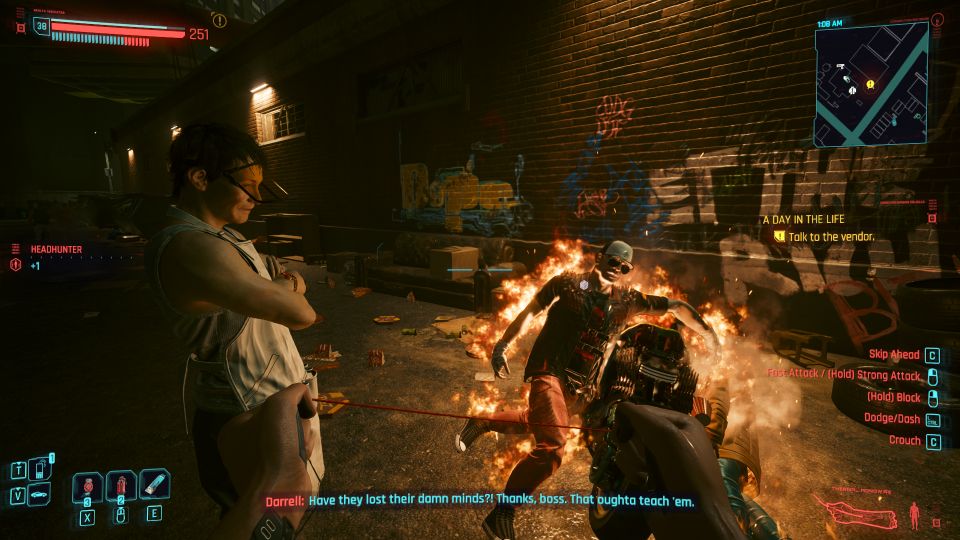 ---
Related posts:
Cyberpunk 2077: Upgrade U Walkthrough & Guide