An Inconvenient Killer is one of the gigs available in Cyberpunk 2077.
Your objective is to get rid of Jack Mausser inside 7th Hell.
Here's a walkthrough of An Inconvenient Killer in Cyberpunk 2077.
The gig location is shown in the map below. It's one of Dino's gigs.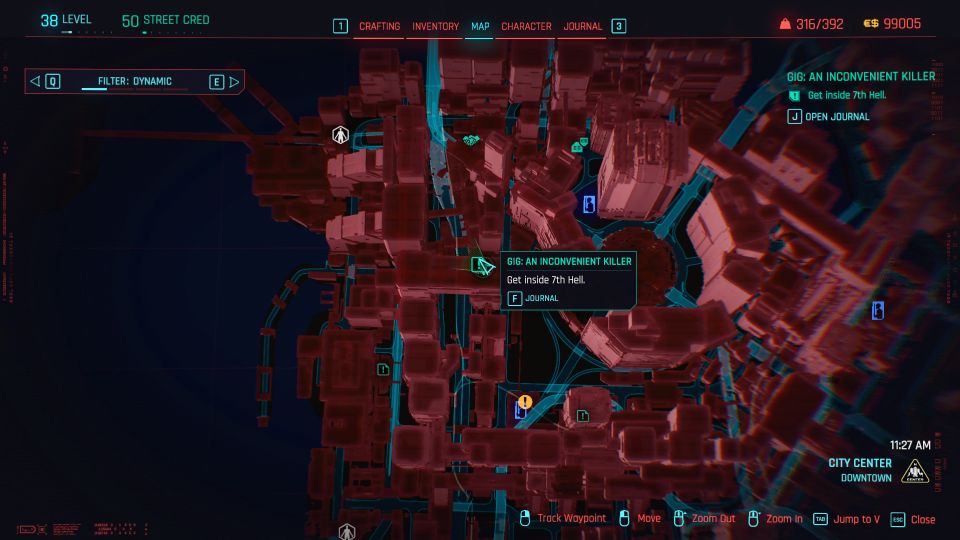 Enter 7th Hell
You will first need to enter the club 7th Hell. You can use your quickhacks to eliminate the bouncers in front.
One of them will drop the access card to enter the club.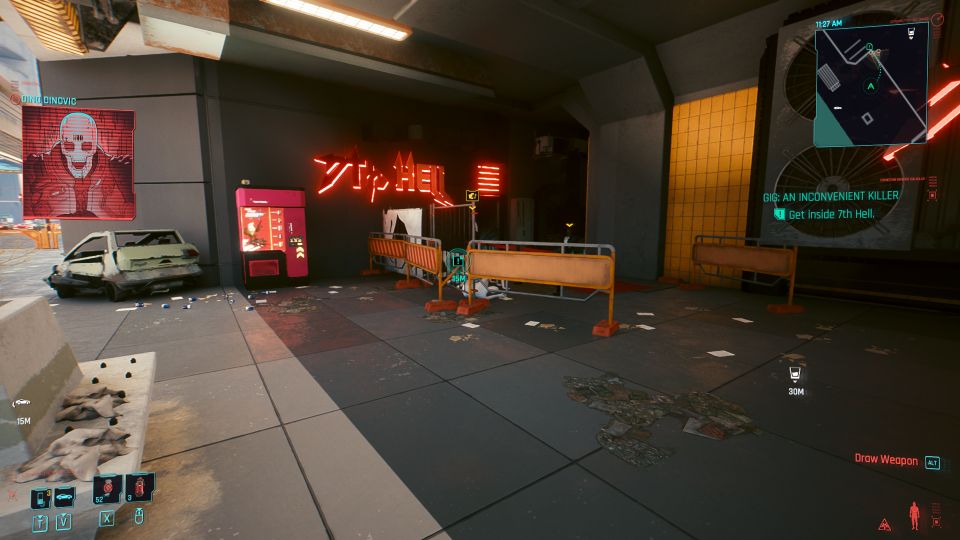 Find Jack Mausser
Once you're inside, look for Jack Mausser.
Talk to the bartender and he'll tell you he is in the VIP room.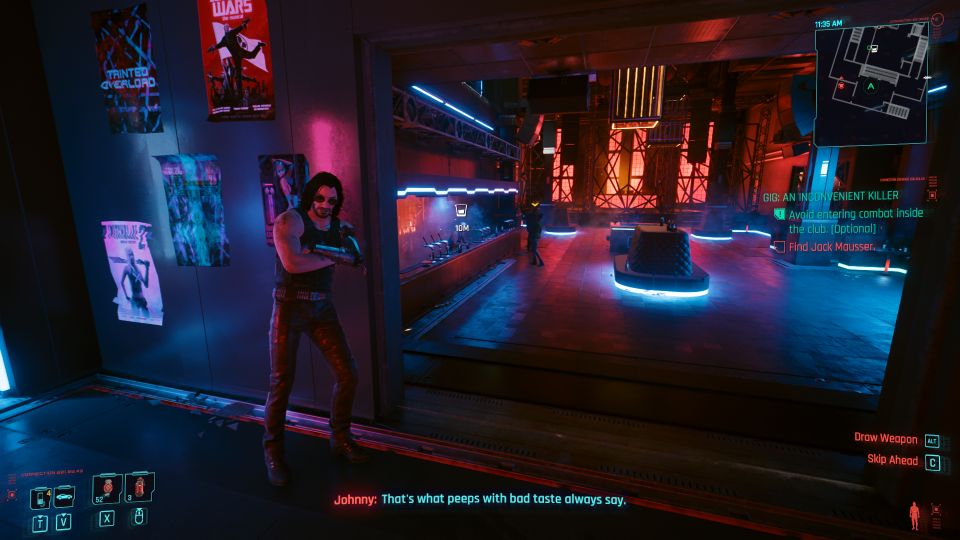 Go towards the right of the bar and you'll see a bouncer protecting the VIP room. You can't get through.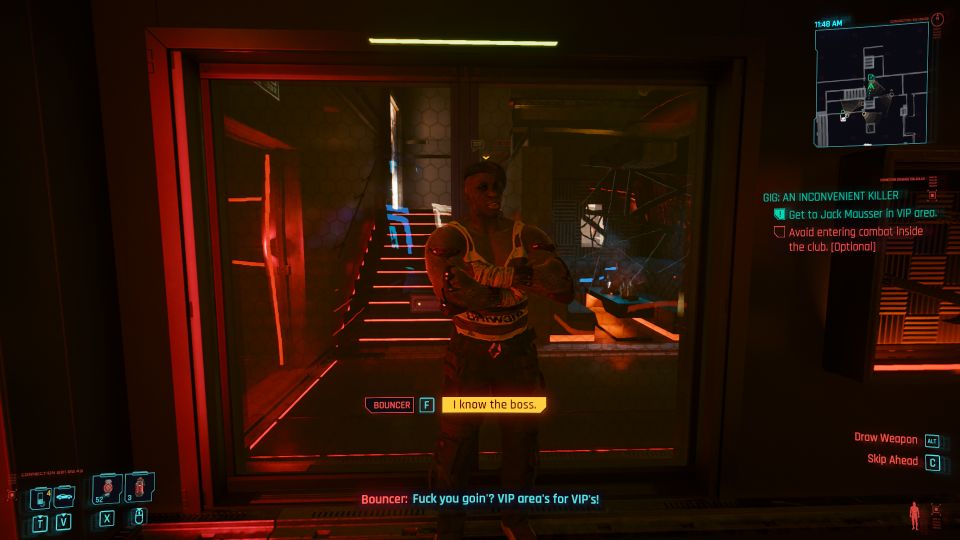 On the right side, there's a door which requires 14 Technical Skill but I'm not sure if it's relevant.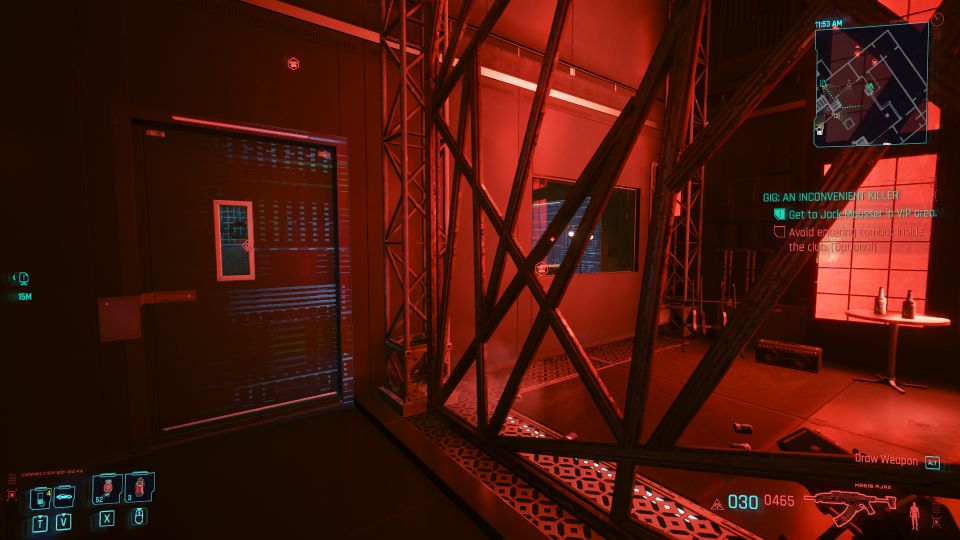 One way of getting to Jack is by eliminating the bouncer quietly with quickhacks or stealth.
One of the optional objectives is to avoid entering combat inside the club. You will then need to get upstairs and eliminate Jack Mausser.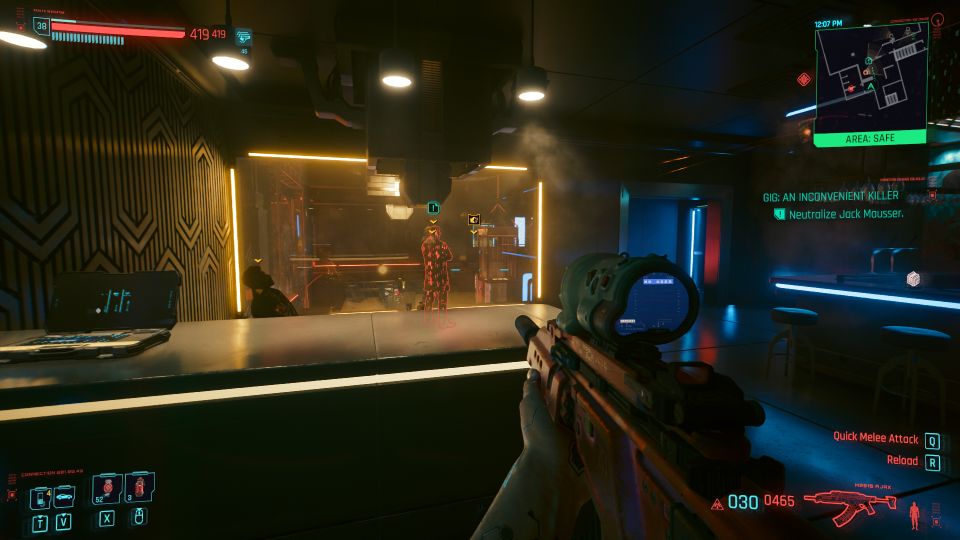 Leave the club after he's dead and you're done with the gig.
---
Related posts:
Cyberpunk 2077: The Frolics Of Councilwoman Cole Walkthrough