Balls to the Wall is a side job available in Dogtown of Cyberpunk 2077 after the Phantom Liberty DLC.
Your objective is to help Paco and Babs with a generator issue.
Here's a walkthrough and guide of Balls to the Wall in Cyberpunk 2077.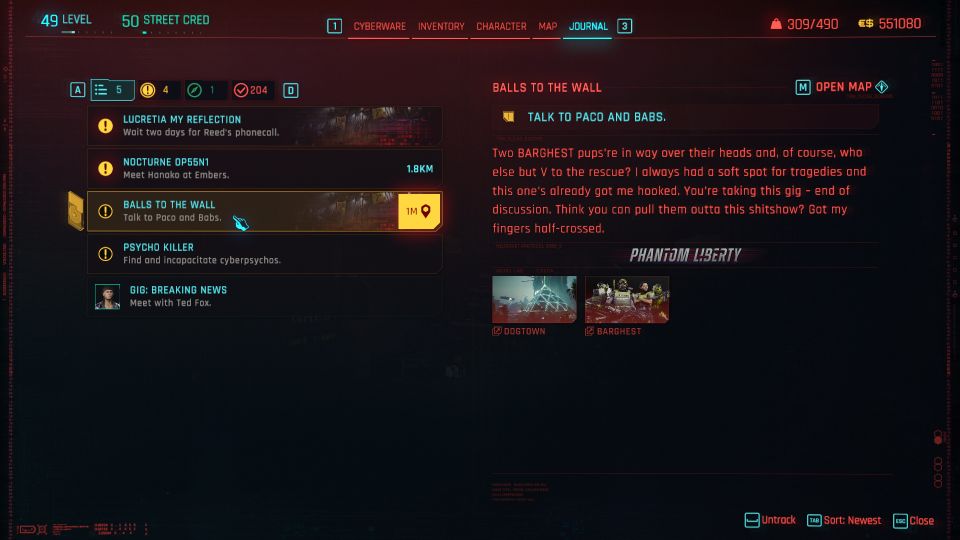 To begin the mission, head to the side job icon as marked in the map below.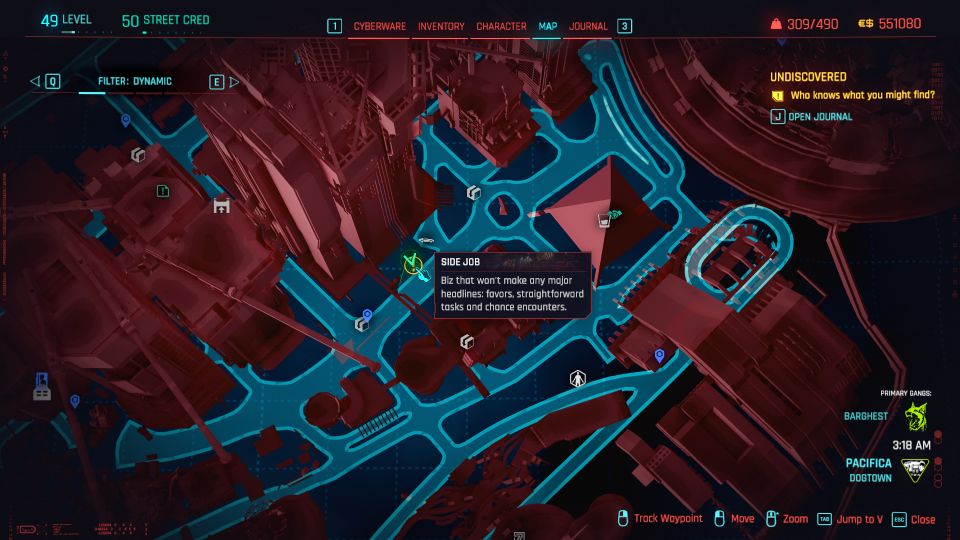 Talk to the strangers
To start, talk to Paco and Babs in the BARGHEST camp.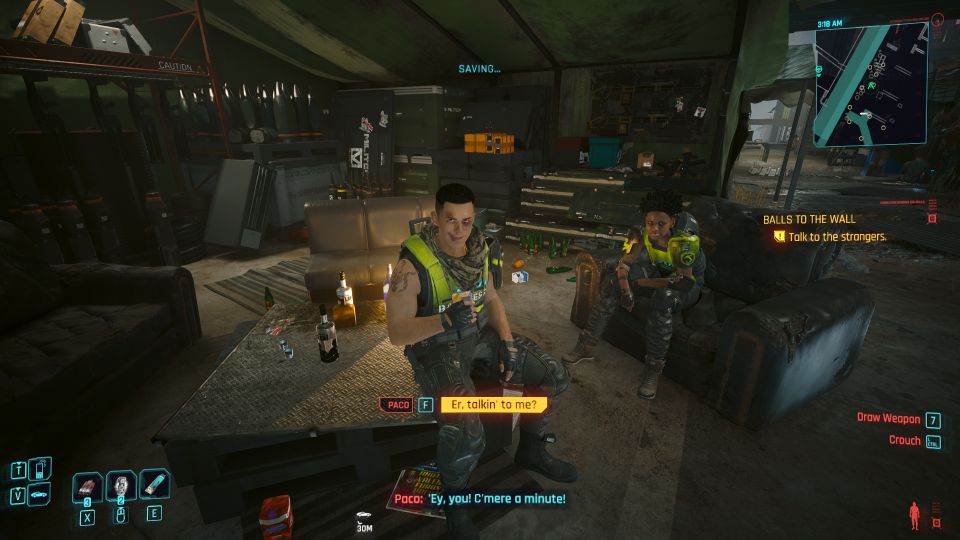 Sit down with Paco and Babs
Then, sit down and talk to Paco.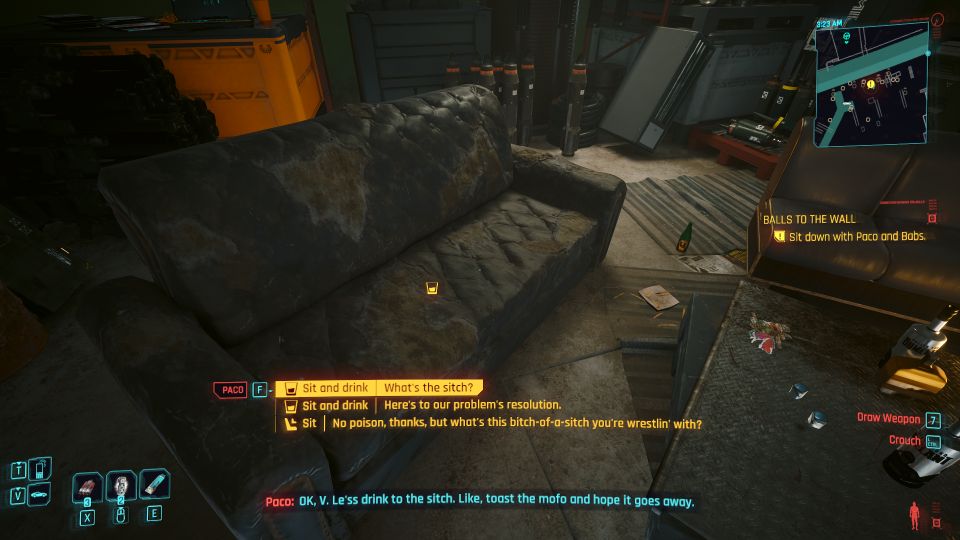 You can then take the Deep Dive to live out Paco's experience and you'll be playing as Kurt Hansen.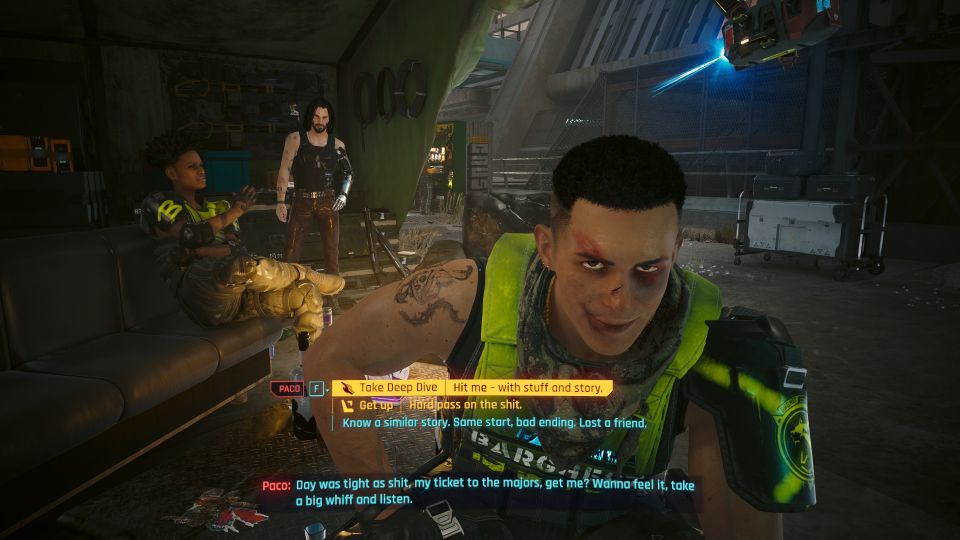 Talk to Yuri
In the Deep Dive, talk to Yuri and you'll learn that Kurt's disappointed in him.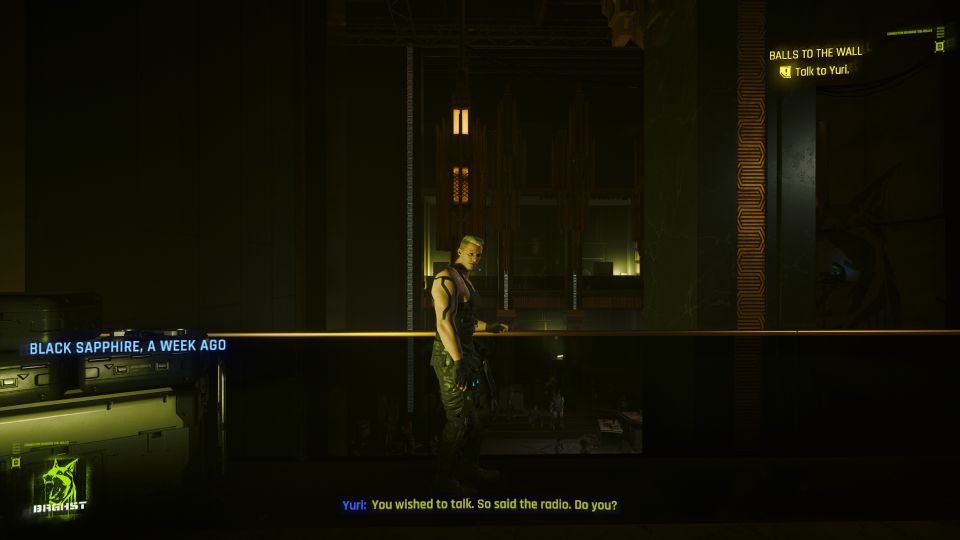 Talk to Paco
Walk down the stairs and talk to Paco who is in the middle.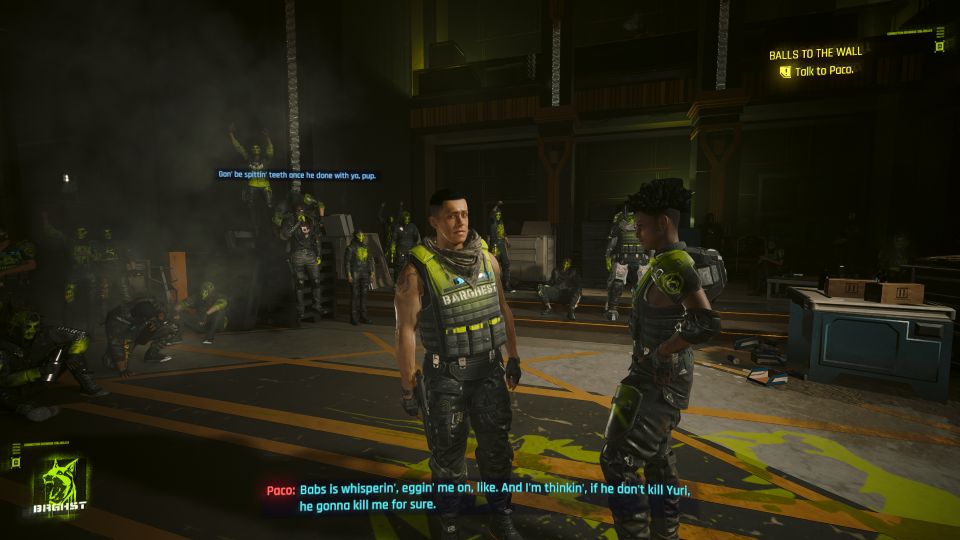 Defeat Paco in a fistfight
You'll then need to defeat Paco in a fistfight and you're supposed to be Kurt.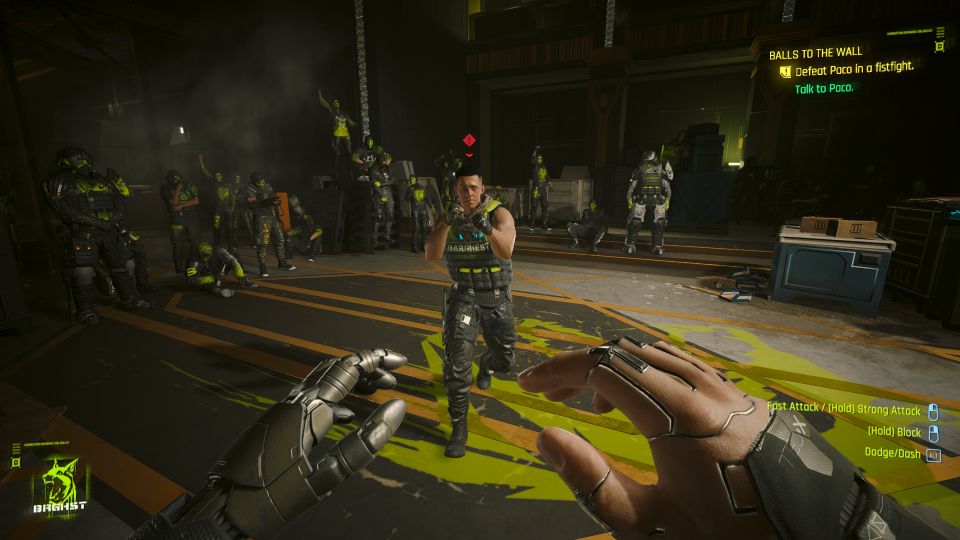 After the fight, you'll be back in the present. Take a Deep Dive to continue the story.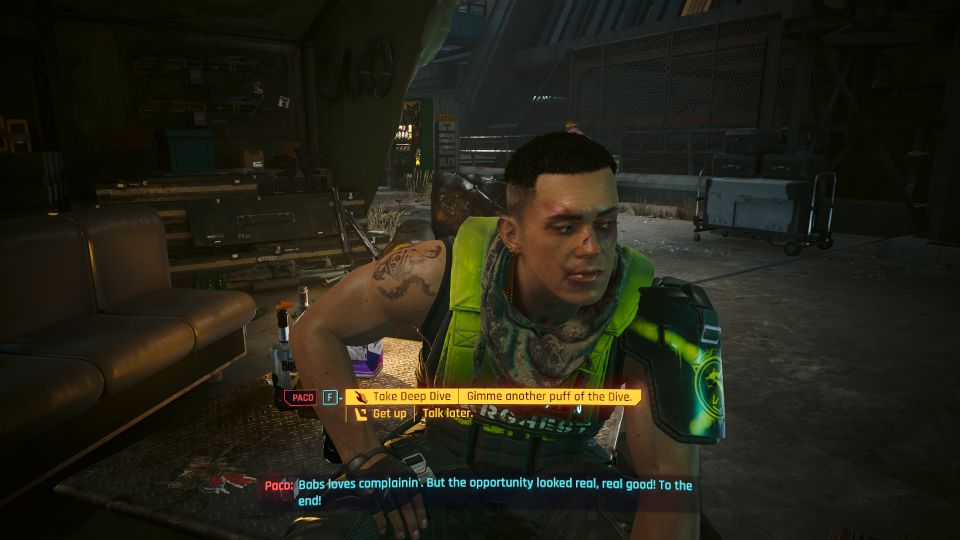 Drive with Paco
In the next story, you're with Paco in a car.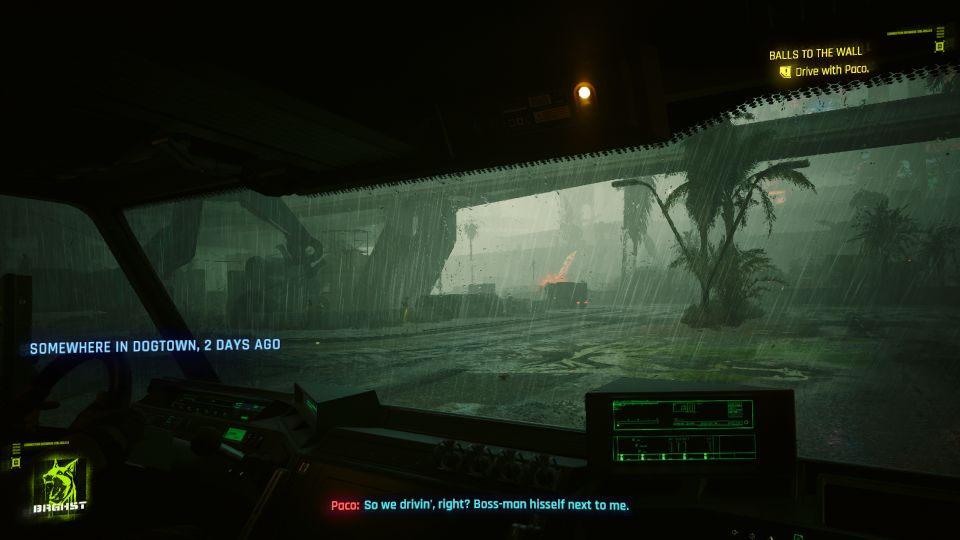 Defeat the Scavengers
You'll then need to shoot the Scavengers who came to attack your vehicle.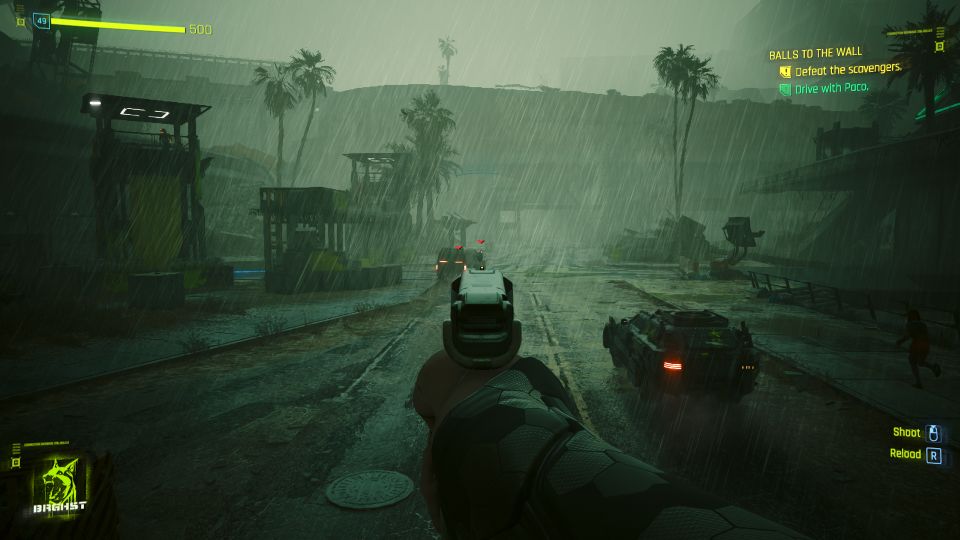 After the car stops, get down and take down a few waves of Scavengers.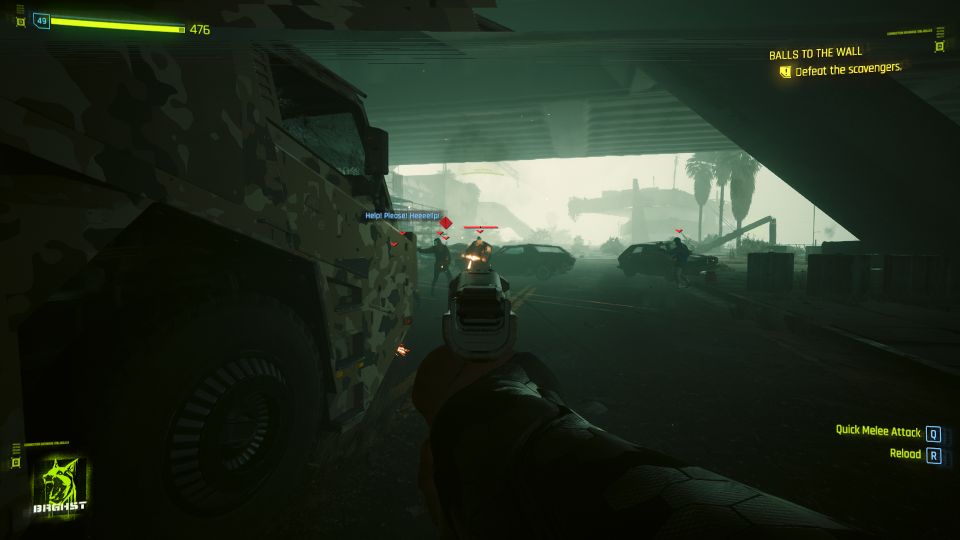 Approach the wounded Scavenger
After securing the area, go towards the wounded Scavenger at the side.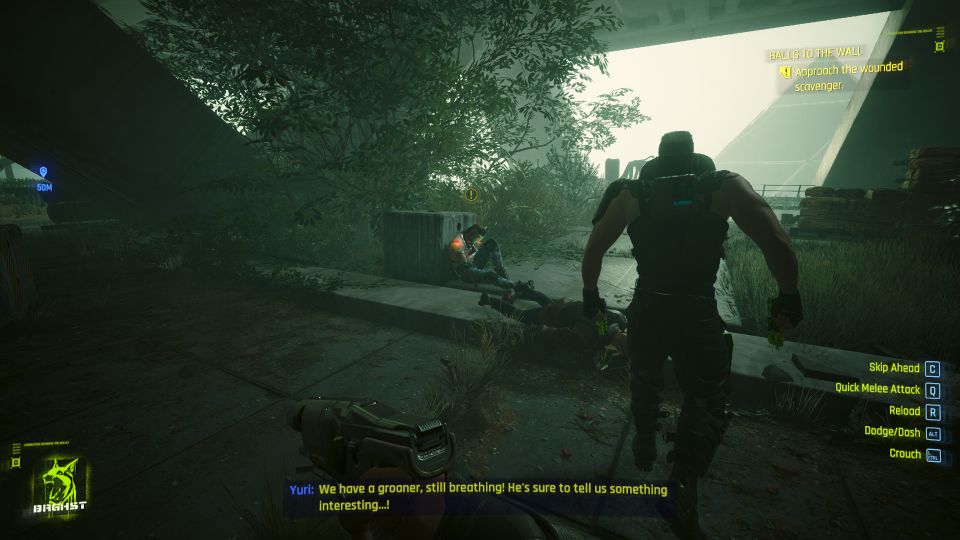 Frame Yuri / run for the hills / call in some favors
You now have three choices. You can choose to:
frame Yuri for the missing generators
ask them to run for the hills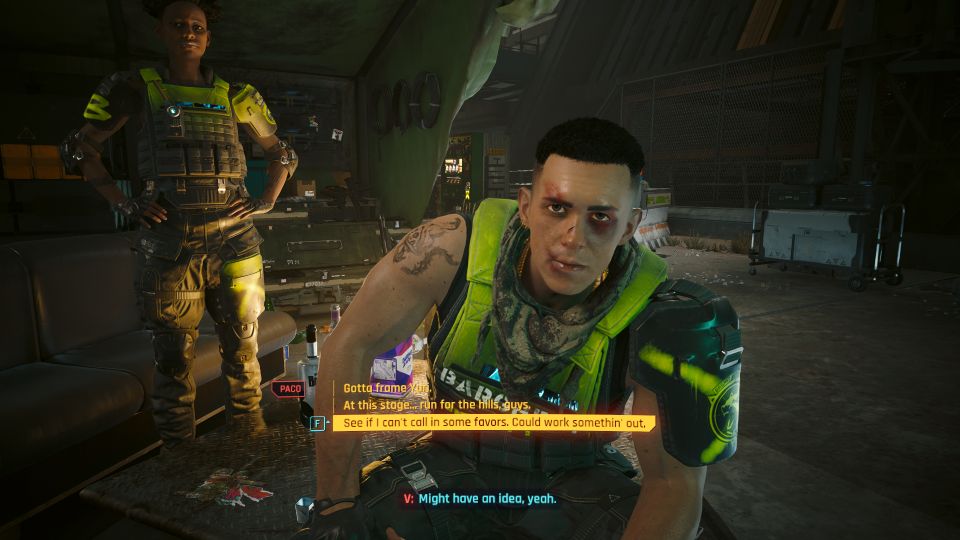 If you choose to frame Yuri, Paco will get killed and you'll need to kill Yuri instead.
If you choose that they run for the hills, Babs will stay behind and Paco will escape himself. You'll need to fetch him out of Dogtown as he hides in the trunks. He'll meet you later in the Afterlife and he'll join the Scavs, making him the obvious enemy of BARGHEST that Babs is still in.
The third option of calling in some favors allows you to further choose either Panam or Rogue and River Ward. Panam will be able to bring them out of Dogtown and they'll leave for Kenya.
If you choose the NCPD option which is River Ward and Rogue, they'll be able to get generators to replace the missing ones. You'll also get a reward later at their tent. There's a Carmen rifle inside the reward crate.
---
Related posts:
Cyberpunk 2077: Push It To The Limit Walkthrough