Today, we'll be talking about the type of Pokemon whose striking traits are their soothing green color and appealing leafy design, Grass-type Pokemon!
Grass-type is one of the three starter Pokemons. For some fans, Grass-type is hardly their preferred type saying that they are inferior compared to other flashier types like Fire and Water.
However, with strategic move sets and the right combination, your Grass fighter may be one of the strongest in your party. Grass-type is weak against Fire, Ice, Poison, Flying, and Bug but super-effective against Water, Ground, and Rock.
Let's look at the top 15 best Grass-type Pokemon throughout the generations.
15. Leafeon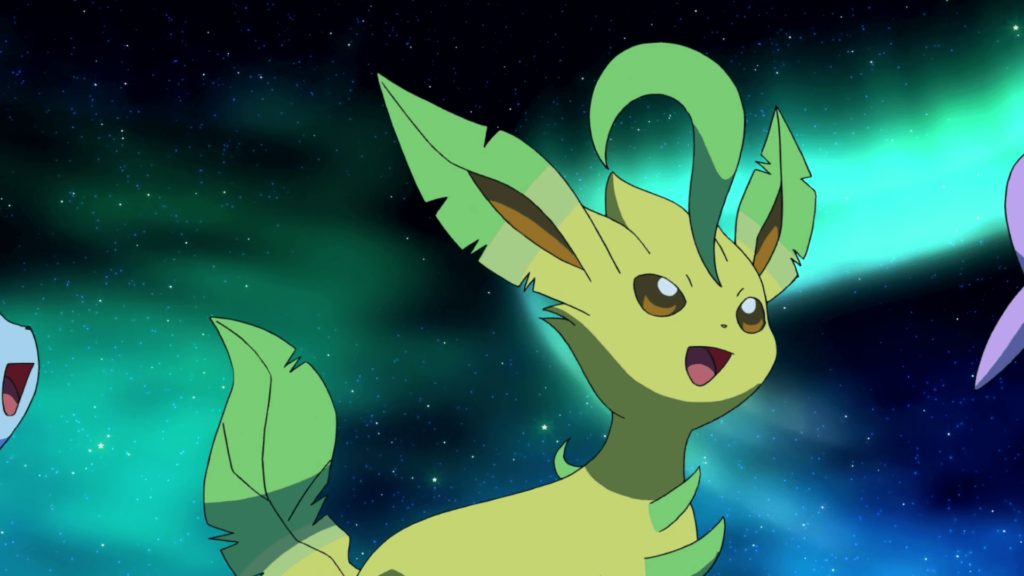 This Eeveelution may not be the best among all other Eeveelutions but its base stats deserve some credit. Its highest stat is defense followed with attack.
Some of the other stats may be low hence it is suggested to finish the battle as shortly as possible.
Leafeon's body is made up of plant-like cellular structures allowing it to perform photosynthesis. It gets energy by sleeping under the sunlight and even helps to produce purified air.
This Pokemon does not like to fight but will sharpen its leafy tail when sensing threat or danger. Its sharp tail can even slice huge trees.
14. Dhelmise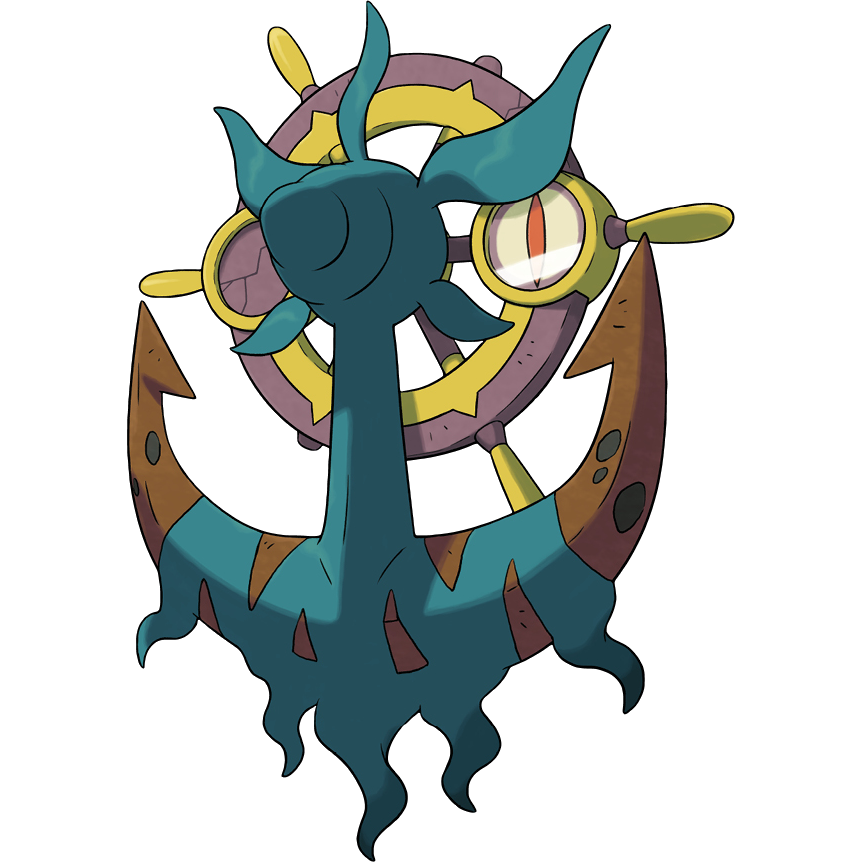 This anchor-like Pokemon may not be players' first pick due to its low speed. However, it has an exceptionally high attack and the other stats are decent as well.
With a strong swing of its hefty anchor, this Ghost/Grass Pokemon may even defeat Wailord in one strike. Dhelmise is the only known Pokemon able to learn Anchor Shot, an accurate offensive move.
While some argue that Dhelmise may be lacking in a lot of ways, it is undoubtedly a formidable spinner.
13. Chesnaught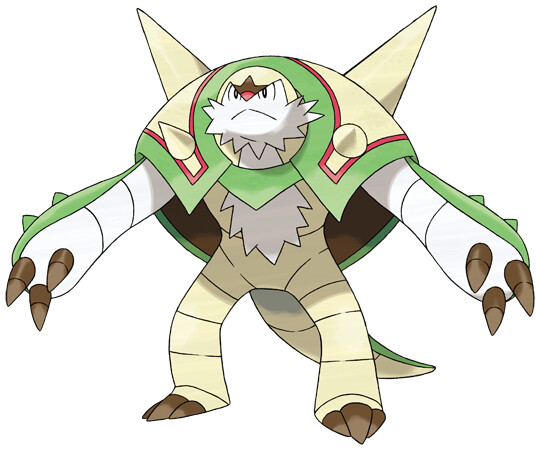 This Grass/Fighting Pokemon was introduced in Gen VI. It takes the form of a hedgehog and mature chestnut. It is prominent for its tank-like built which can flip over a 50-ton truck.
In its defensive stance, it could even take a bomb's explosion with no damage inflicted on its body. This incomparable high defense allows Chesnaught to protect its allies without hesitation.
Chesnaught has a decent base stat. Its strongest attribute is its defense, which is unquestionable given its tank-like body. It also possesses a high base attack stat.
12. Tangrowth
Tangrowth evolves from Tangela and its body is covered with multiple numbers of blue vines. These vines help to tangle its foes and preys. Losing these vines won't be much of a problem to Tangrowth since it could regenerate again and sometimes voluntarily remove the vines once it has grown too long.
Its long arms are extendable and could bind prey from afar. When hunting, Tangrowth will camouflage itself as a shrub.
Although its special defense and speed are low-tier, the other stats are well distributed and possess an extremely high defense.
Despite being a pure Grass-type, Tangrowth could learn a wide range of moves from other types, making it a preferred choice among players.
11. Rillaboom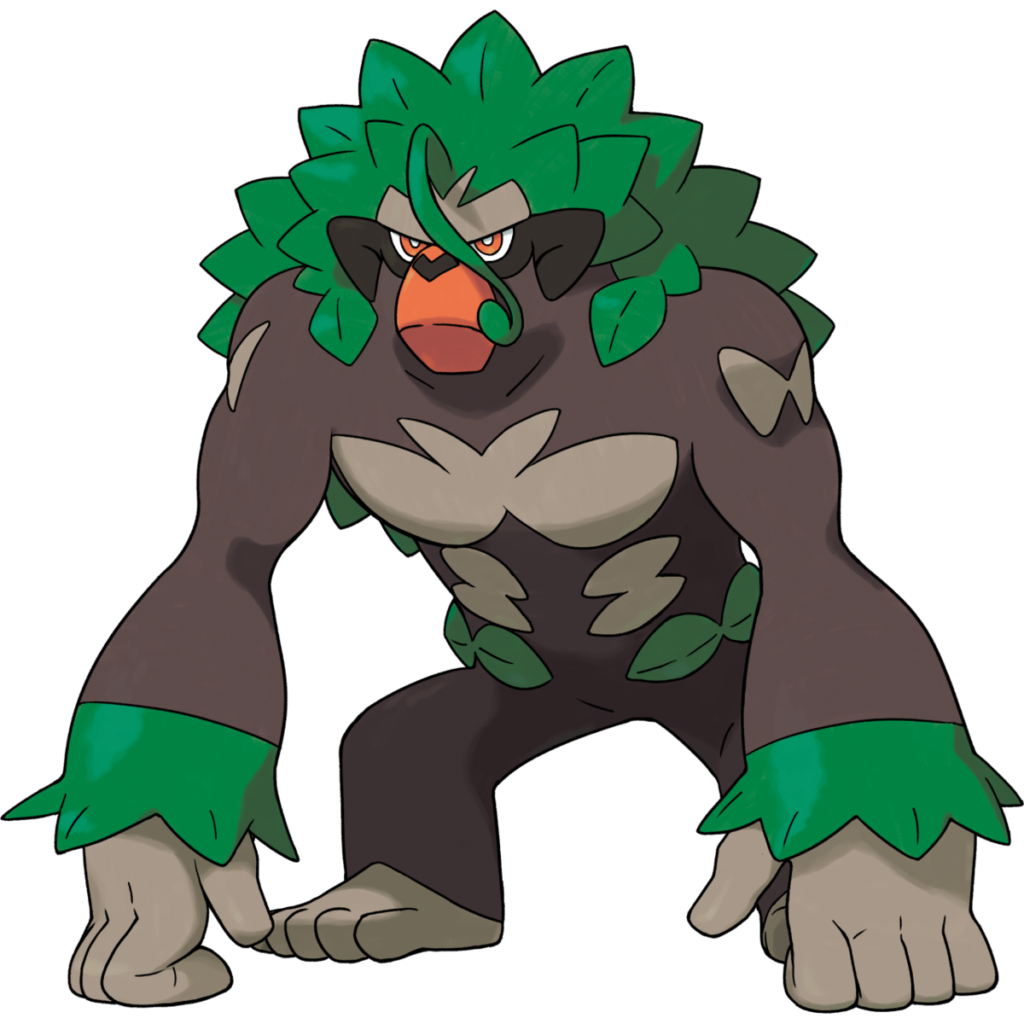 This final evolution of Grookey resembles a gorilla. During battles, it would bring out its signature drum and deals damage to its opponents by drumming.
Drum Beating, its signature move, could reduce its opponents' speed. That aside, its Hidden Ability Grassy Surge could activate Grassy Terrain to further boost all Grass-type moves.
Rillaboom has a Gigantamax form where its upper body is fused with its drum. It is prized with a strong base attack complemented with decent stats.
10. Ferrothorn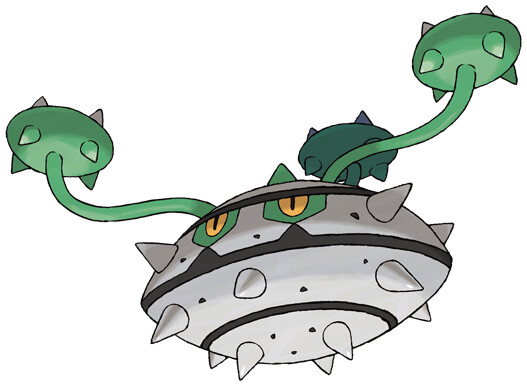 This Grass/Steel-type durian-like Pokemon is by far one of the most intimidating Grass-type to ever exist. The spikes on its body are harder than steel, capable of destroying boulders into mere rubble.
Its body is also equipped with feelers to help it cling on the ceilings or walk around . While hanging itself on the ceiling, it could attack foes underneath by unleashing its steel spikes. Now, you would want to constantly watch your head when walking inside the cave, don't you?
Just at a glance, you could probably guess that Ferrothorn is a top-notch tank. Yes, it is. Its defense is insanely high, complemented by its remarkable special defense.
The other stats are well-distributed too with an exception to its very low speed. This Pokemon is a perfect example of a sturdy wall that is horribly difficult to tear down.
9. Shaymin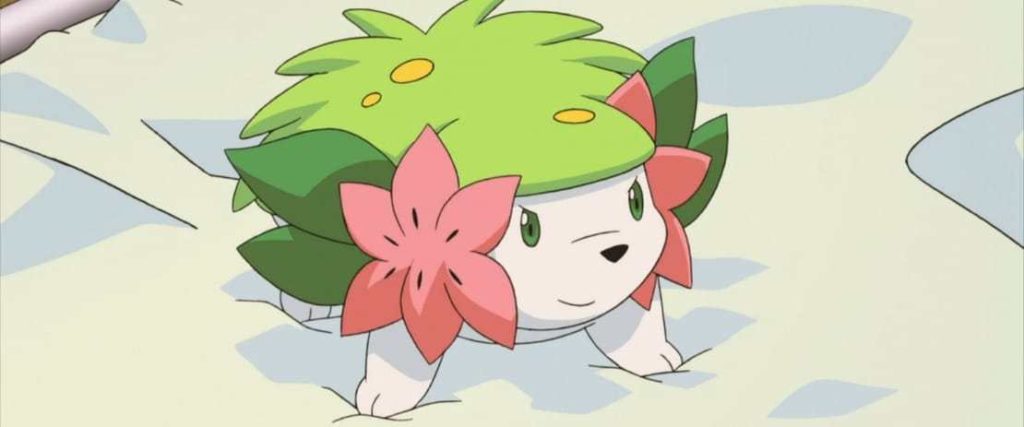 Shaymin is known to be the smallest Mythical Pokemon. At a glance, this Mythical Pokemon may appear weak but it possesses two forms, Land Forme and Sky Forme.
Its second Forme could be activated by using a Gracidea flower during the day. Being a Mythical prized Shaymin to have a well-balanced stat, each at 100.
In its Sky Forme, its speed will be insanely boosted to 127, followed by its special attack. However, the only handicap of Sky Forme is its low defense and special defense.
8. Celebi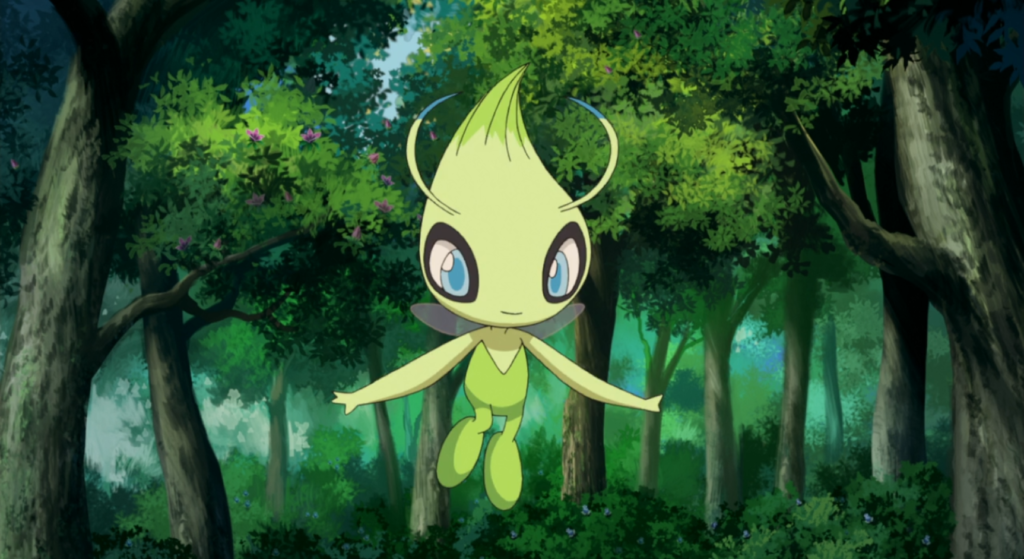 Introduced in Gen II, this Psychic/Grass Mythical is the guardian of Ilex Forest. Its appearance helps to flourish grass and trees in the forest.
Celebi possesses time-traveling ability and due to this ability, some said this onion fairy is sighted in every generation.
Celebi can detect any temporal anomaly which does not belong to the current timeline. This forest deity will then bring the anomaly back to their respective timeline.
7. Sceptile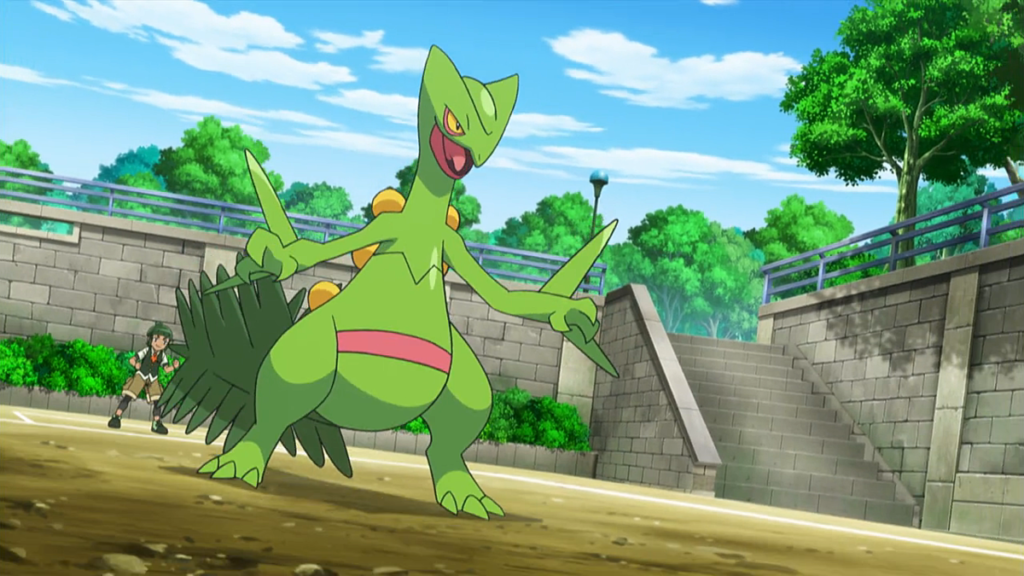 We're talking about the fastest Grass-type to ever exist, Sceptile. Its speed is complemented by its high special attack. The seeds on its back contain nutrients to revitalize trees. The leaves on its body are very sharp and could easily cut down huge trees.
Sceptile is very agile and could jump from tree to tree with ease. Its signature move is Leaf Blade, a damage-dealing attack with 100% accuracy.
This reptilian could be evolved into Grass/Dragon Mega Sceptile which further boosted its stats especially speed, special attack, and attack.
6. Venusaur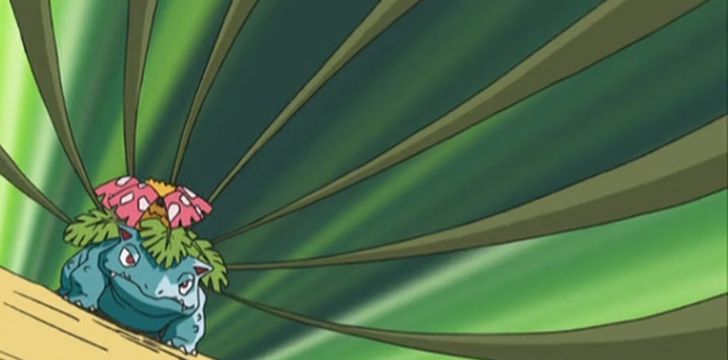 There are two types of people in this world. One who agrees that Venusaur is one of the best Grass-type. Another group is those who disagree with this statement. There's no in-between.
This final evolution of the adorable Bulbasaur has two other forms namely Mega Venusaur and Gigantamax Venusaur. In the early games, most people preferred choosing Bulbasaur as the starter due to the advantageous typing against the first two gyms.
Venusaur's base stats are well-balanced with special attack and special defense as the highest. It is also known as one of the best tanks, especially for defense. Being a dual Grass/Poison also reckoned it to be a versatile Pokemon with the capability to learn a wide range of moves.
No matter how many generations are introduced in the Pokemon universe, this Kanto originated Pokemon will always have a special spot in the fans' hearts.
5. Decidueye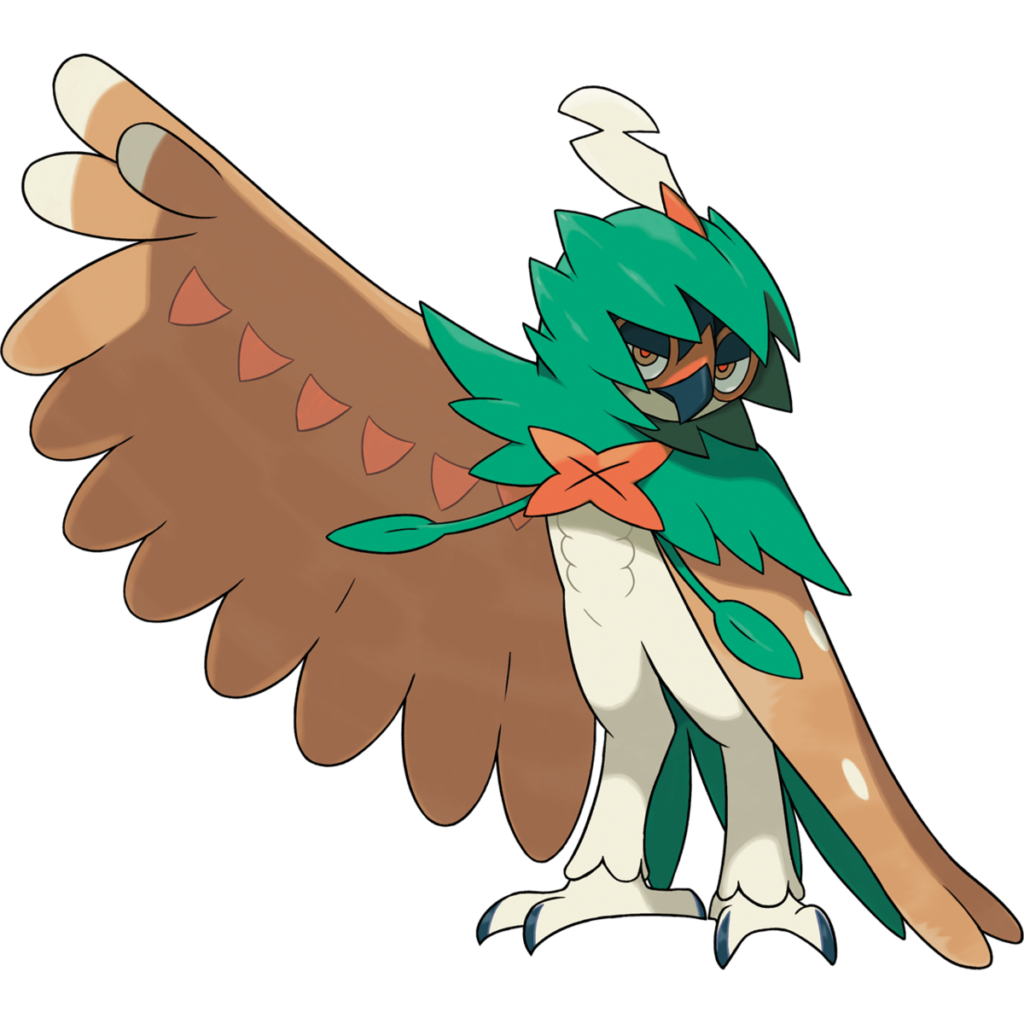 Decidueye is a Grass/Ghost-type, the final evolution of Rowlet. It resembles an owl and stands at 1.6 meters.
It has decent and well-balanced base stats. Decidueye's strongest attribute is its attack. It is very swift in offense by firing the arrow quill from its wings.
Speed aside, the accuracy is remarkable too, and could hit the target from over half a mile away. Its signature move is Spirit Shackle, a high accuracy damage-dealing attack.
4. Virizion
Now, let's talk about one of the members of Swords of Justice, the Grass/Fighting Legendary, Virizion. This green antelope-like Pokemon is equipped with sharp horns that could easily cut down opponents.
This Pokemon fought humans for the sake of protecting its fellow Pokemons. When attacking, it would trap its foe by darting in whirlwind-like movements, then abruptly cuts the opponents.
Its strongest attribute is special defense, known to have the highest special defense among all Grass-type Pokemon. This is followed by its speed.
On top of that, the other stats are well distributed as well.
3. Tapu Bulu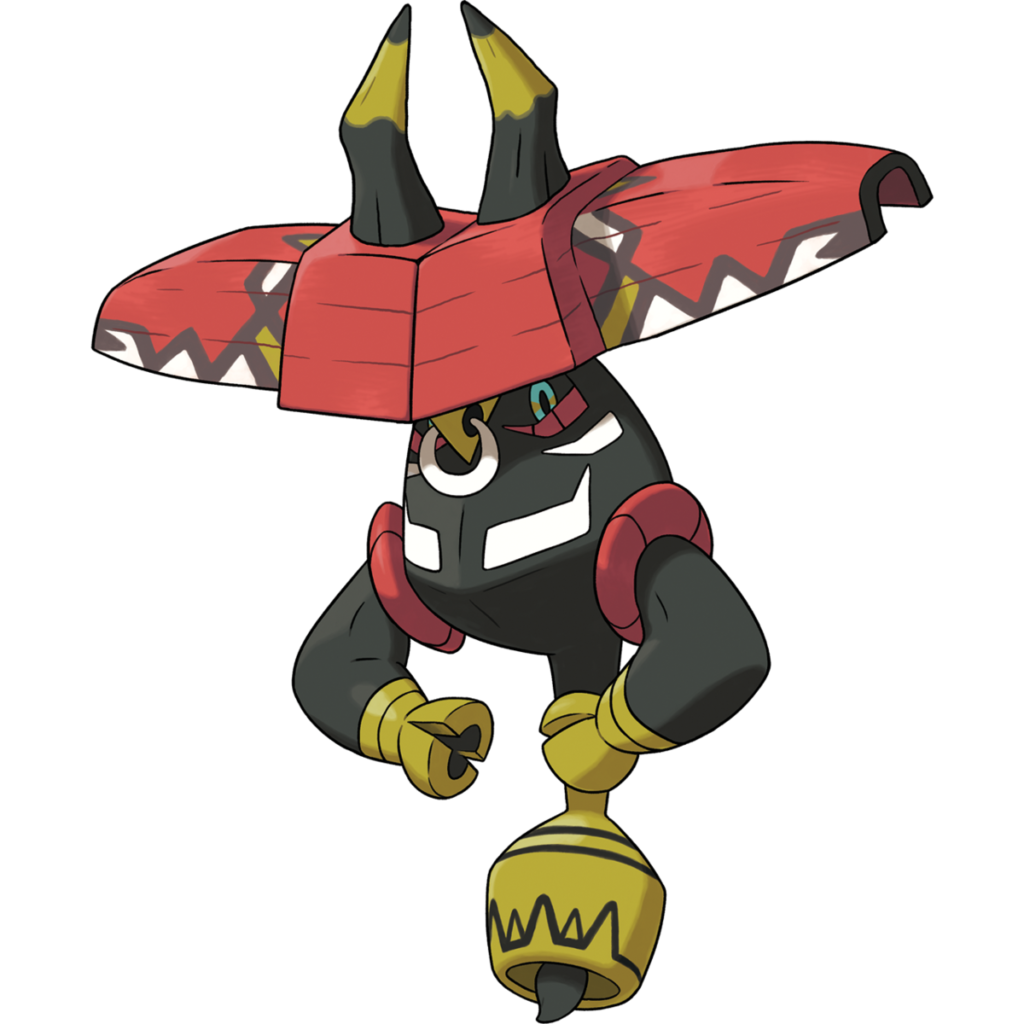 Tapu Bulu is the guardian deity of Ula'ula Island, a Grass/Fairy Legendary Pokemon. It can command vegetables and change their shape freely. It usually avoids fights but its wrath could ruin a whole village just by swinging trees about. Tapu Bulu is violent and often attacks its foes mercilessly after immobilizing them with the trees in the vicinity.
Besides its well-distributed stats, Tapu Bulu has a towering high attack followed with a strong defense. Its signature move as a guardian deity, Nature's Madness, is a damage-dealing move that halves the opponents' HP.
2. Kartana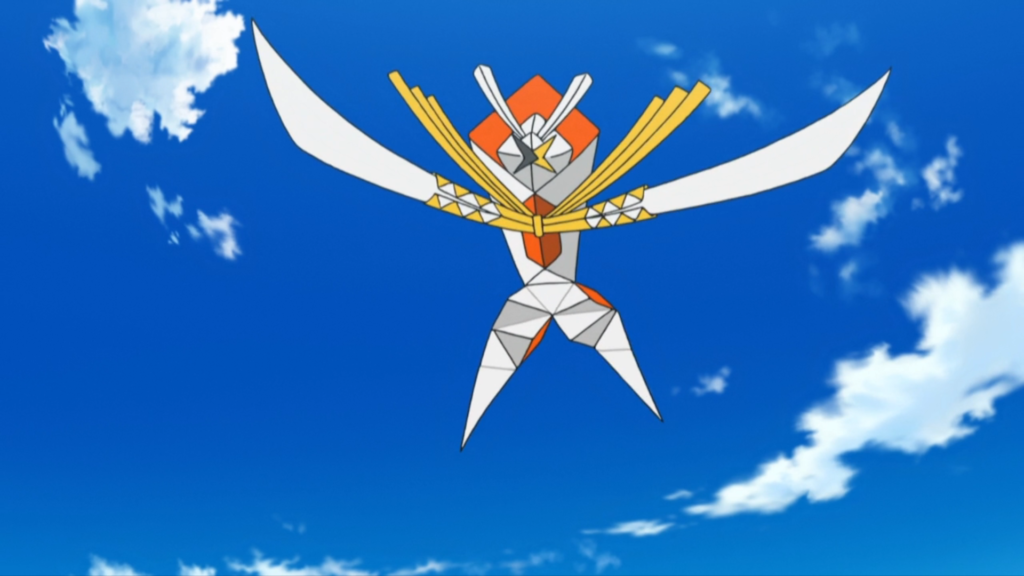 Kartana is one of the Ultra Beasts introduced in Gen VII. This Grass/Steel dual Pokemon takes the form of human origami. Despite its small size, Kartana is deadly dangerous due to its extremely sharp body.
One stroke of the blades on its arm could cut down an enormous steel tower. Its opponents share the same fate, being cut with a single stroke. It is very light, convenient in evading opponents' attacks by floating away however is weak against fire and moisture.
Kartana has an insanely high attack and defense. These immensely strong attributes are followed by its speed. The other attributes, on the contrary, are quite low.
That aside, it has Beast Boost, a move especially for Beasts that allow it to grow stronger every time it defeats an enemy. This small Pokemon may take papercut to a whole new level.
1. Zarude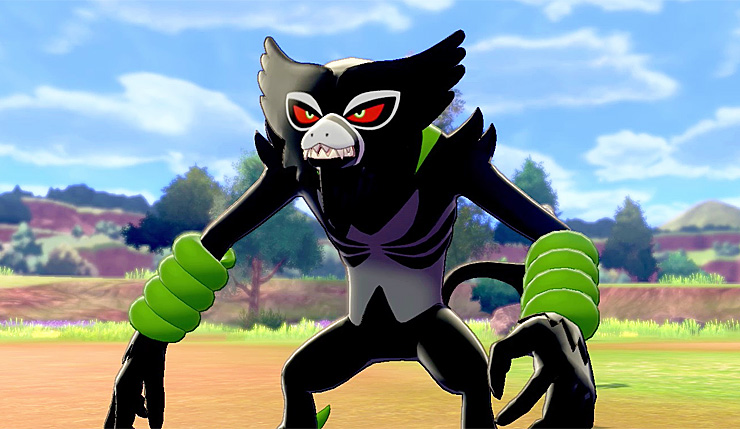 This baboon-like Pokemon is a dual Grass/Dark Mythical Pokemon from Gen VIII. This terribly aggressive Pokemon lives in a pack and are feared by other Pokemons inhabiting the forest.
Zarude has extendable prehensile vines in its wrists, necks, and soles of its feet. These vines are used during combat, swinging at trees, and even to collect food. Besides that, they are also helpful in rapidly healing wounds while absorbing energy from the tree. When torn off, the vines will become the nutrients for the forest soil.
Zarude possesses well-balanced stats, attack being the highest. It is the only known Pokemon capable of using Jungle Healing, a convenient HP-restoring ability which could even nullify any status conditions of itself and allies.
With its high attack and the HP restore ability, Zarude could be a difficult foe to deal with, don't you think?
In a nutshell
That concludes our list of best Grass-type Pokemon throughout the whole eight generations.
Do you think other Pokemon deserves a spot on the list?
---
Related articles:
Best Pokemon Cards In The World