Whenever you start playing a Pokemon game, the journey begins with picking one starter Pokemon from the three available choices, Water, Grass, or Fire.
Fire-type, which apparent trait is their reddish and bright color has been one of the most favorite types among players, both from older and newer generations.
Fire moves are super effective against Grass, Ice, Bug, and Steel-type Pokemon but are weak against opponents with Water, Ground, and Rock moves.
Aside from the existing strong offense, a Fire move could be further boosted by scorching weather, contributing more damage to their foes.
In this article, we will look at some of the best Fire-type Pokemon throughout the whole eight generations. Without further ado, let's have a look at the list now.
15. Flareon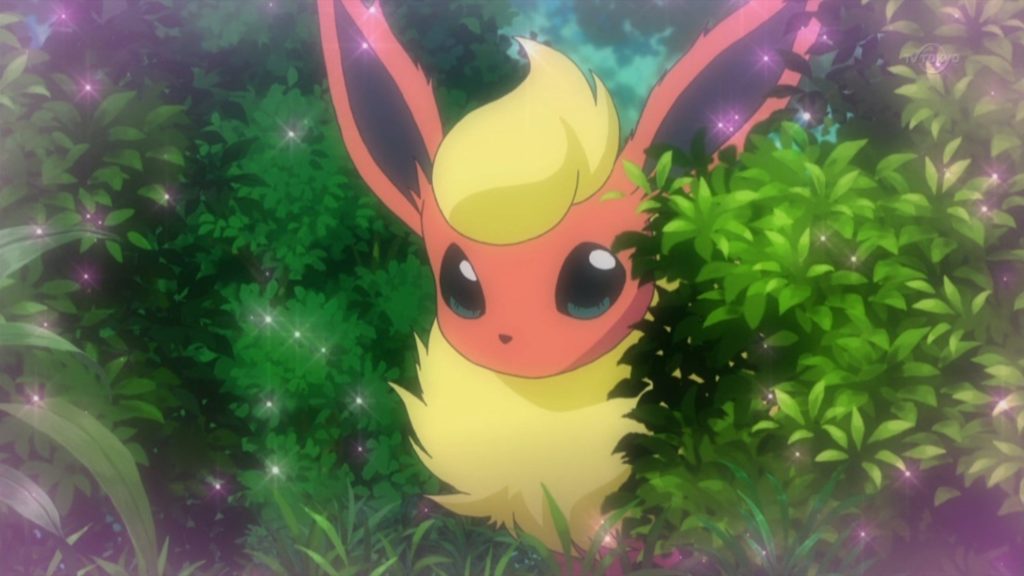 As usual, Eevolutions will always dominate the chart no matter what type you are looking for. Aside from the adorable demeanor, the versatility of this Pokemon is no joke.
Flareon can learn Iron Tail and Dig which is super effective against types that normally do not inflict high damage by Fire-type moves.
Flareon possesses a high base attack value which surpasses Blaziken, also known as the one with the highest attack among other Eevee evolutions.
It has a flame sac stored in its body which allows Flareon to breathe fire which could reach up to 3000°F. Aside from the scorching breathe, its body itself is over 1600°F when storing fire in its body.
14. Centiskorch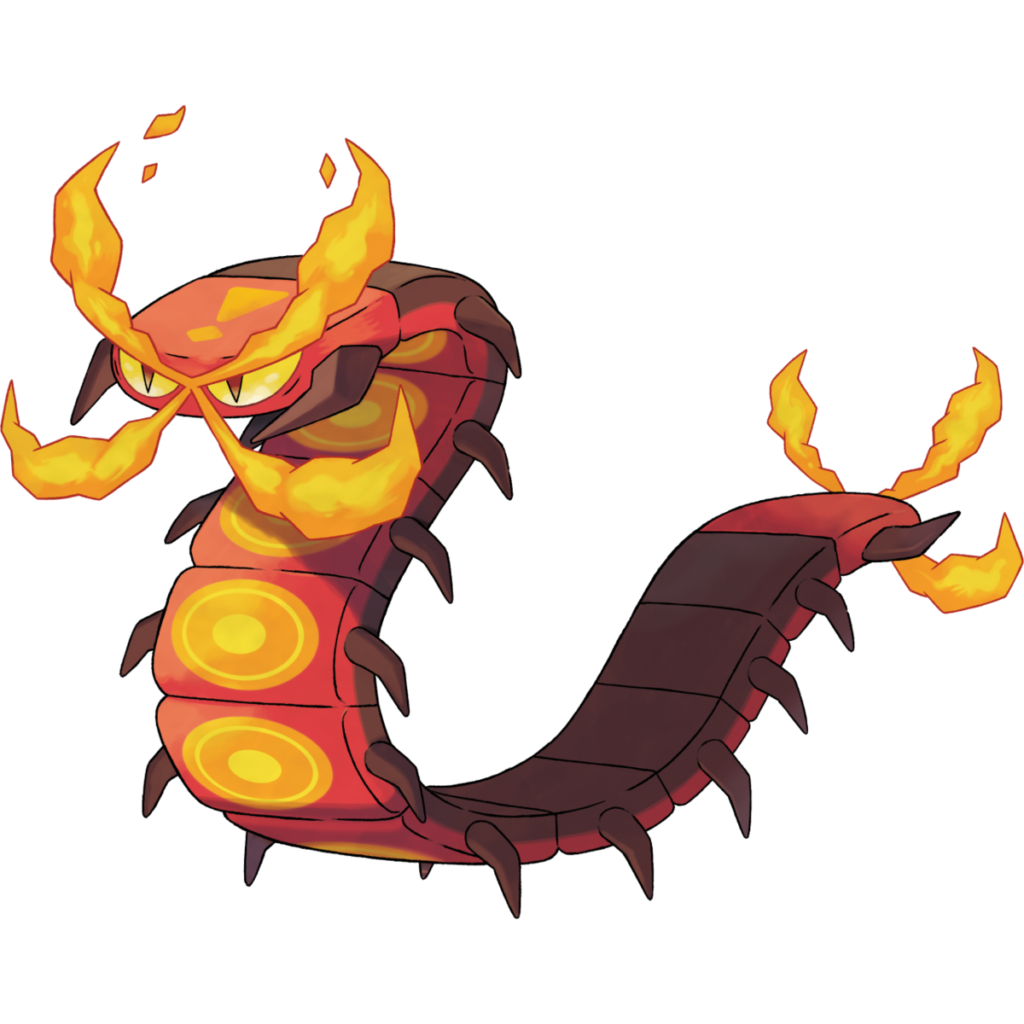 This Fire/Bug Pokemon possesses a decent move pool and base stats. This extremely hostile Pokemon's body temperature is as high as 1500°F when heated up. Besides its huge fangs, Centiskorch inflicts damage to its opponents by lashing out its whip-like body.
Centiskorch also has a Gigantamax form, capable of using G-Max Move G-Max Centiferno. This form allows emitting heat waves that are strong enough to burn opponents and disrupt the air, causing storms.
In this form, its body temperature is further risen to reach 1800°F.
13. Infernape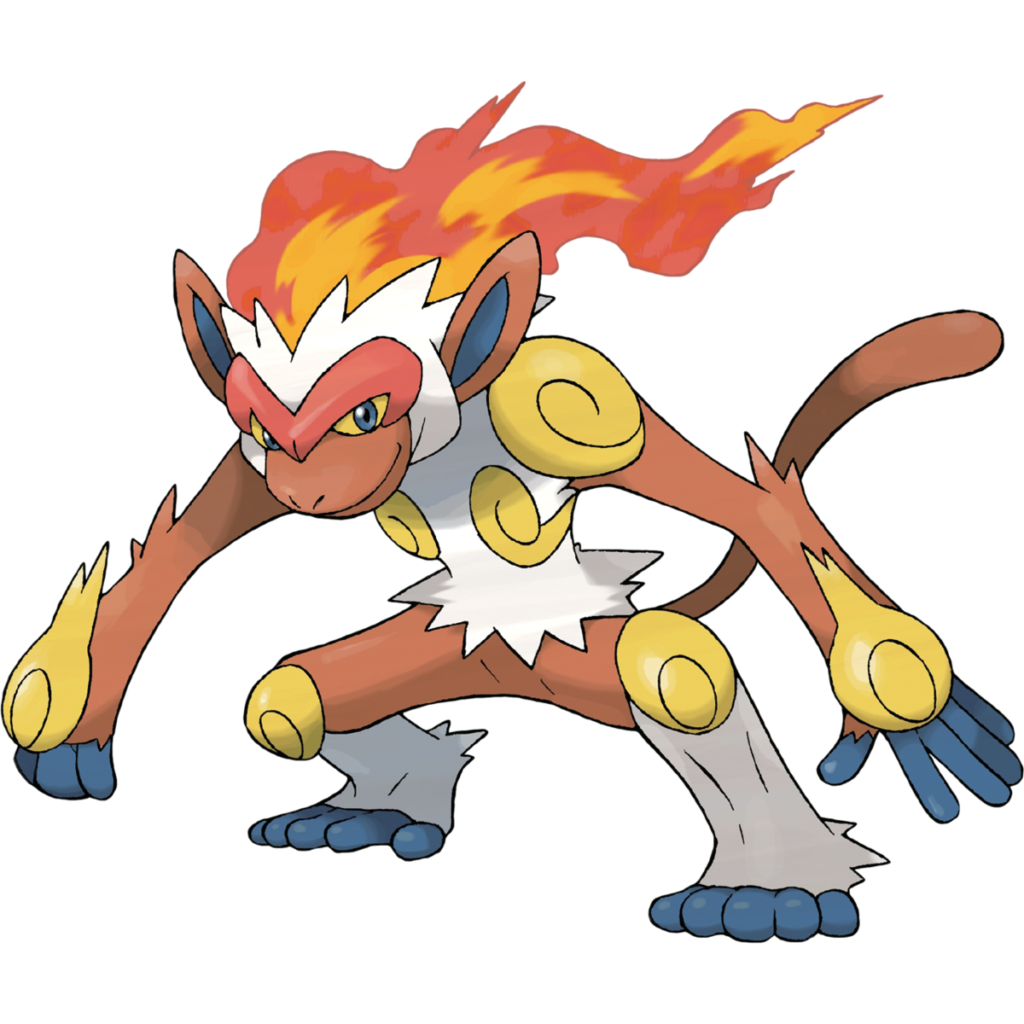 This Flame Pokemon strongest attribute is its speed followed by the attack and special attack. Aside from these notably strong attributes, the other stats are well balanced as well.
Infernape uses martial arts involving all limbs on its body alongside its fiery punches and kicks. With strategic moves, this primate Pokemon alone could defeat the Elite Four.
12. Delphox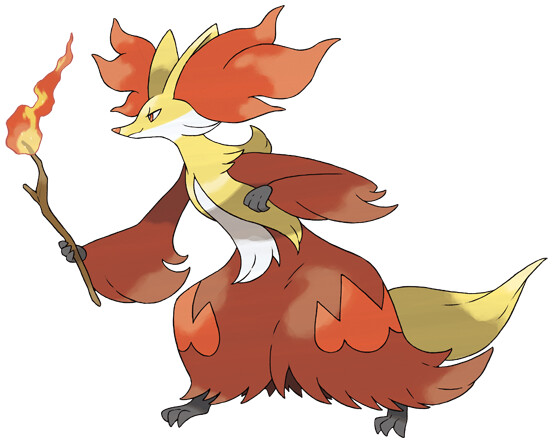 Delphox has decent base stats, special attack being its strongest. Aside from its Fire moves, Delphox can learn Psychic moves, trapping its opponents in a flame swirl that could reach 5400°F.
It is also able to learn high offense moves which could even nullify its weakness. Delphox may be the only Fire/Psychic-type known in the Pokemon universe, which is also capable of foreseeing the future.
11. Blaziken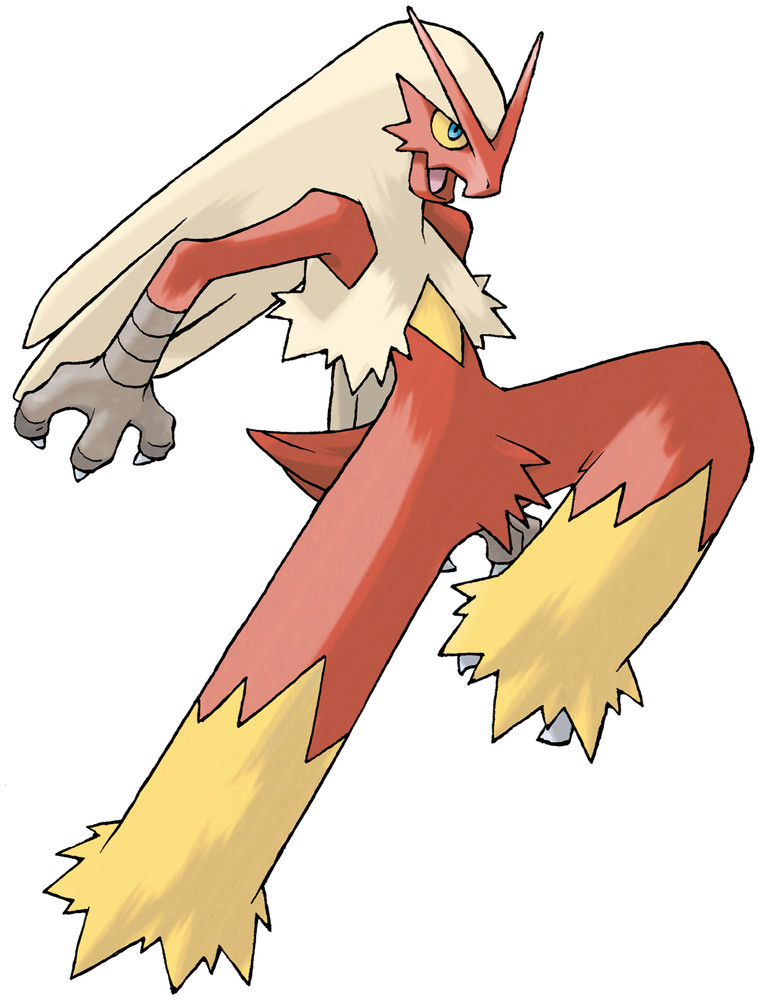 Originated from Torchic, this Gen III Pokemon could be considered as one of the strongest Fire-type among starters. Blaziken has a wide coverage against different types of opponents. One of its strongest moves, Flare Blitz is an incredible offense move which could inflict high damage to its foes.
Its powerful attacks are a combination of burning punches and kicks, which could inflict burning damage to its opponents.
Blaziken is notable for its high special attack and attack. It has strong lower body strength which boosts its kicks and jumps, able to reach a 30-story building in one leap.
Blaziken emits flames on its wrists which burns more intensely when facing stronger foes.
10. Charizard
Charizard has always been a hot topic among fans. Some argue that this Fire/Flying-type Pokemon may be too overrated among most Pokemons.
However, we cannot deny that Charizard is indeed granted with some powerful moves complemented with its decent overall base stats. Charizard's strongest stat is its special attack followed by speed, aside from well-balanced stats.
Its breath is powerful enough to cause forest fires and melt glaciers. It can even swim underwater.
Charizard is capable of learning Solar Beam, Grass move which is a perfect move to counter those types it is weak against.
It could Mega Evolve into two different forms namely Mega Charizard X and Mega Charizard Y, aside from having Gigantamax form.
9. Magmortar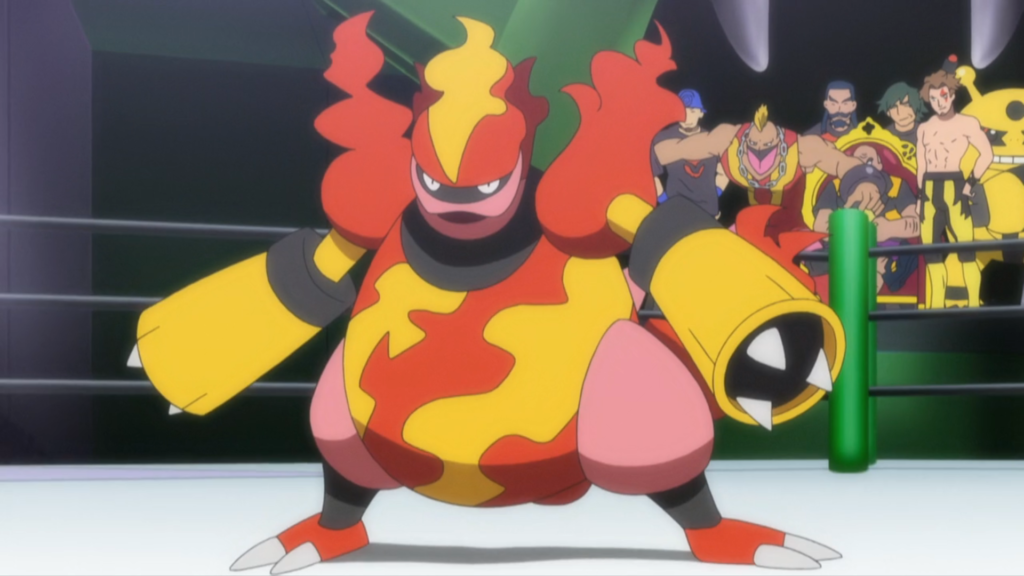 Magmortar is the final evolution of Magby. It is equipped with cannon which could shoot fireballs that reach up to 3600°F, leaving the opponents burned to a crisp.
Residing at volcanic craters, this humanoid Pokemon's breath sizzles due to intense heat. Its most notable attribute is special attack where the base stat is as high as 125.
This Pokemon is famous for working in factories, helping people to process metals. So, aside from being super strong in battle, Magmortar is very convenient and helpful in easing manpower.
8. Volcarona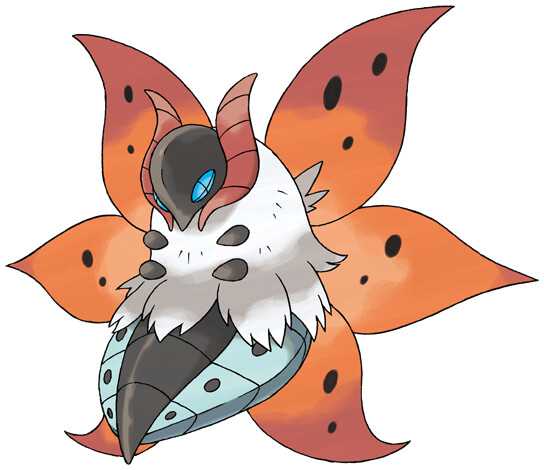 Volcarona is a dual Bug/Fire-type from Gen V. The scales from its wings is capable of setting the battlefield into a sea of fire. Its flame is bright enough to provide light in the dark which is comparable to the sun and is known to be worshiped as a deity of fire in some places.
It is also known to provide warmth for creatures in a freezing climate. While most of its stats are mediocre, its special attack is high.
Its signature move, Fiery Dance is even able to further increase its special attack.
7. Arcanine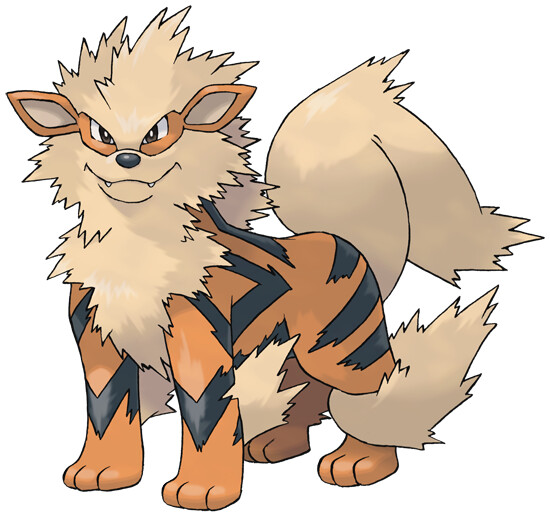 This fluffy Pokemon is no joke when it comes to battle. Equipped with well-balanced stats, this faithful canine is notably strong for its attack followed with special attack. Its speed and defense deserve some recognition too.
Arcanine could run as far as 6200 miles in one day and its majestic bark alone could intimidate its foes. It is famous for its grace and beauty, running makes it looks as if it is flying.
Its Intimidate skill could lower the opponents' attack by half aside from the capabilities of learning a wide coverage of moves.
6. Entei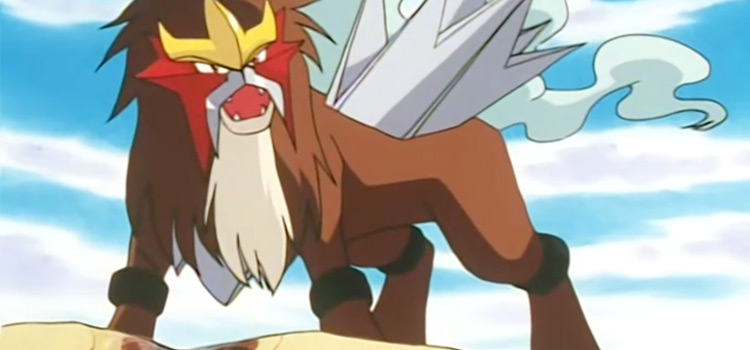 Resurrected by Ho-oh, this legendary has well-balanced base stats, HP and attacks tied as the best attributes. Its speed could even rival Arcanine. Every time a new volcano is formed, an Entei is born and its cry is capable of erupting volcanoes.
Entei may lack versatility but can learn Sacred Fire, which was formerly Ho-oh's sole user. Being a legendary, this grandiose lion-like Pokemon is prized with Pressure, allowing it to doubles the opponents' PP costs.
5. Victini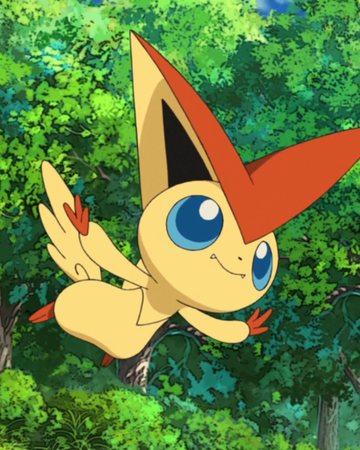 This Psychic/Fire Mythical may look harmless at a glance. However, it is granted with balanced base stats and make up a total of 600 points altogether, making it an all-rounded Pokemon.
Not only its decent stats, but Victini also possesses invisibility skills and produces an infinite amount of energy that could be shared with others simply by touching it.
Trainers who befriend Victini are said to have a certain victory for every battle. That aside, this tiny Pokemon can learn multiple powerful moves that may inflict huge damage to its opponents.
4. Volcanion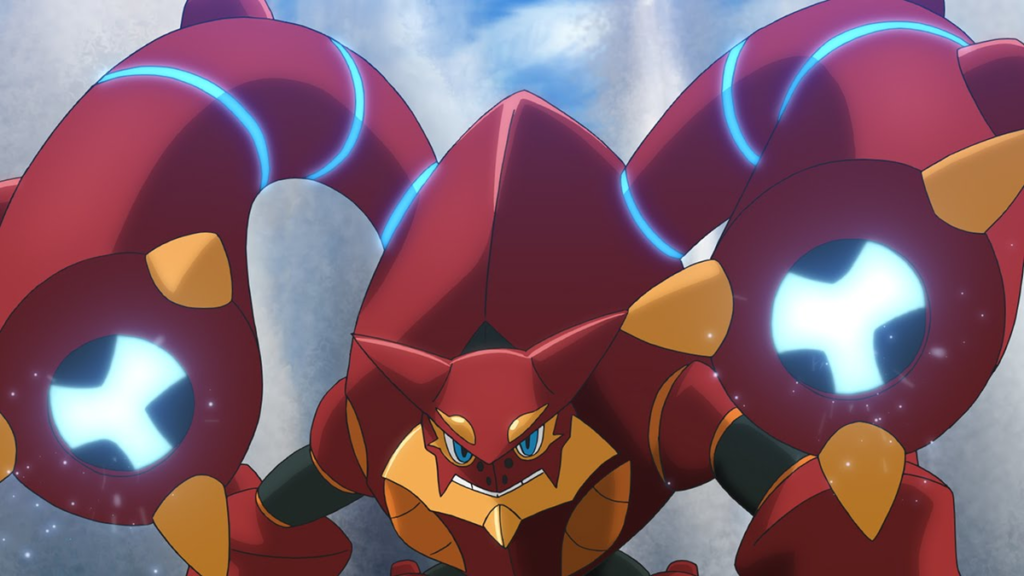 This Fire/Water Mythical Pokemon releases burning steam from its body and could even blow away mountains. Its live span could reach up to several centuries.
Volcanion's signature move is Steam Eruption, a strong damage-dealing Water move and chances of burning the foes.
Being a dual-type gives the upper hand for Volcanion as it could cancel out Ground-type Pokemon with its Water moves.
3. Heatran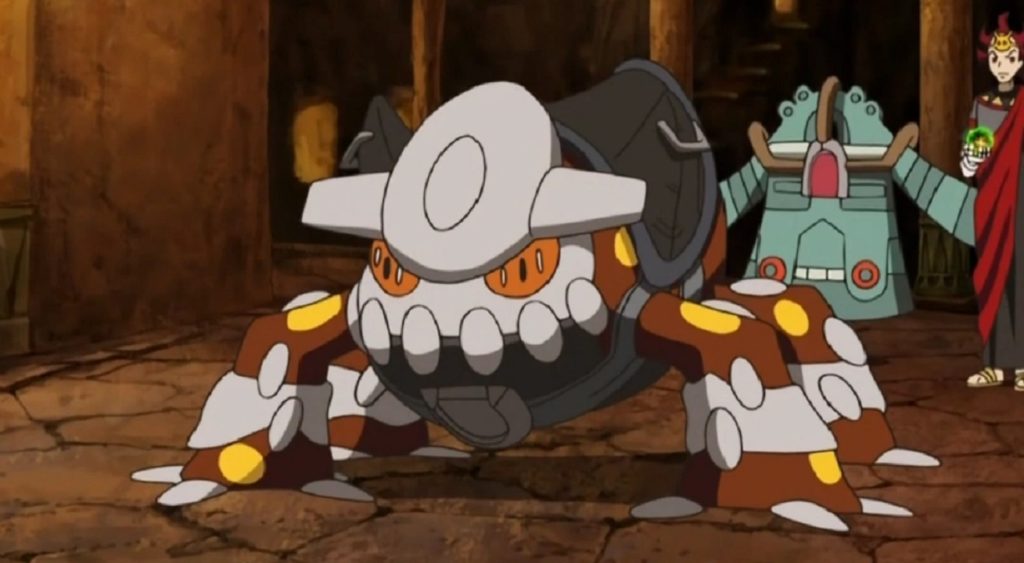 Next up is this Steel/Fire Legendary Pokemon from Gen IV. The blood circulating in its body boils like magma and the insanely high body temperature causes its own body to slightly melt.
Whenever it goes on a rampage, it can cause a volcano eruption.
This famous tank Pokemon's best attributes are defense and special defense which is complemented with a tremendously high special attack, making it one of the most formidable opponents to be defeated.
Heatran is the only user of Magma Storm, a high offensive special skill that may bind the foes.
2. Reshiram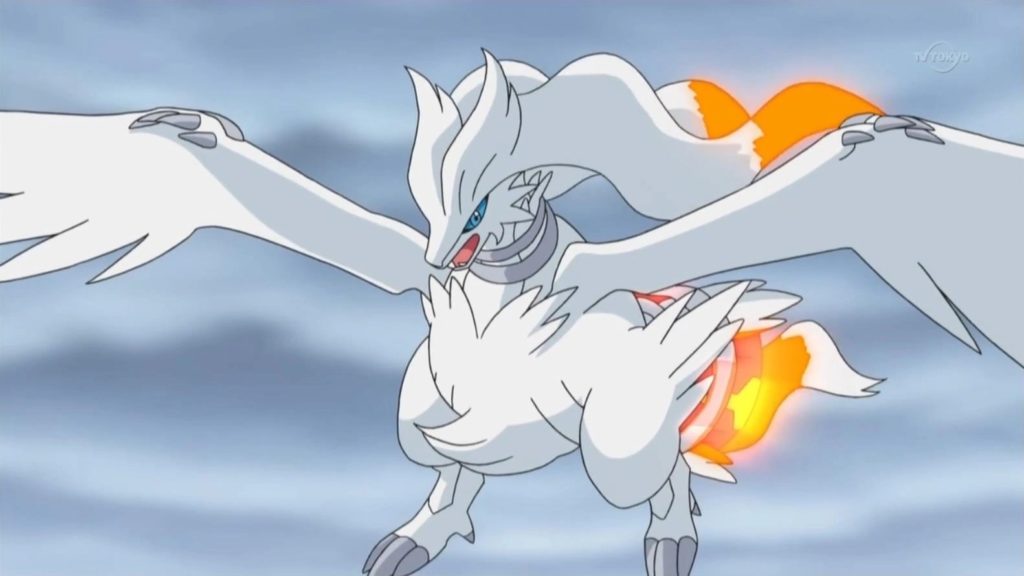 This member of the Tao trio originated from the Unova region has an engine-like tail which helps in accelerating itself while flying. The flames from its tail are capable of incinerating everything around it, affecting the weather, and changing the world's atmosphere.
It is said that its flame is even powerful enough to engulf the whole world.
The base stats of this Dragon/Fire Pokemon is insanely high, each of them in three digits except for speed.
1. Ho-oh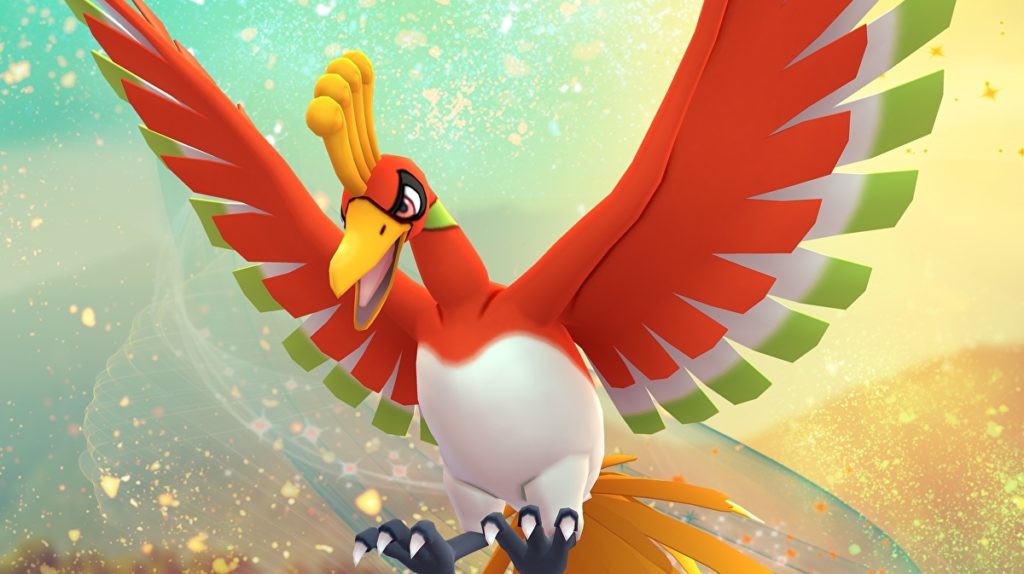 It is not arguable that this Johto-originated legendary Pokemon tops the chart due to its ability to grant life. With this mystical move, it was heavily hinted that Ho-oh was the one responsible for reviving Raikou, Entei, and Suicune.
Its huge wings create beautiful rainbow-like trails in the sky and those who gaze them would be guaranteed with luck and happiness.
Aside from the powerful skill, Ho-oh's attack and defense is top-notch. Its special defense is the highest among all Fire-type and tied with Lugia for Flying-type. This guardian Pokemon could learn Regenerator which could increase one-third of its HP.
Its signature move is Sacred Fire, being the only known Pokemon capable of learning it. This move inflicts extremely high damage to its foes, with a 50% probability of burning them.
In a nutshell
That concludes the list of best Fire-type Pokemon in this article. The ranking is also highly subjective of course.
---
Related articles: