Fairy-type Pokemon were first introduced in Gen VI, which is quite late if you ask me, but that does not mean they do not win a place in Pokemon fans' hearts.
These Pokemon generally possess the highest overall special defense among any other types. It is strong against Fighting, Dragon, and Dark-types.
However, they are weak against Poison, Steel, and Fire-type.
In this article, we will look at some of the best Fairy type Pokemon from across the generations.
12. Alolan Ninetales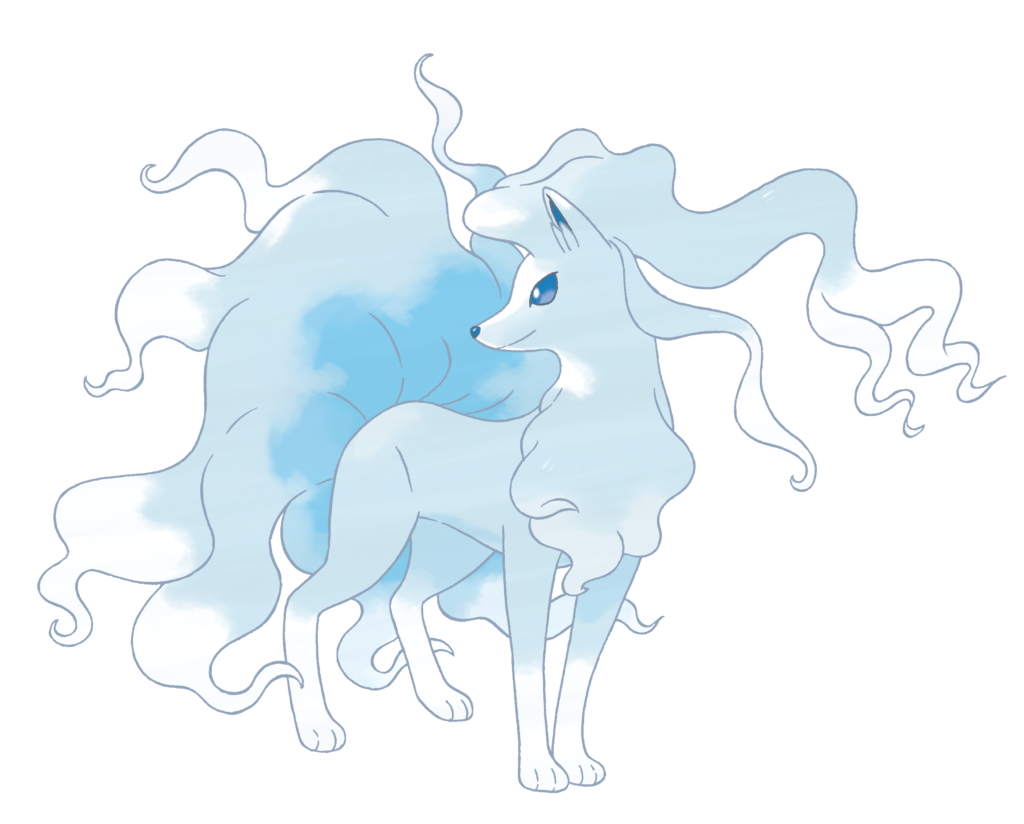 Alolan has been one of the new blessings bestowed to us Pokemon fans, seeing existing Pokemon in different designs and even new typing combinations. This Pokemon is one of the most well-accepted Alolan throughout the series.
Though originally a pure Fire-type, in its Alolan form, it is transformed into Ice/Fairy dual type.
It could create ice droplets to attack its opponents, leaving them frozen in the blink of an eye.
Alolan Ninetales dwells in snowy mountains and often help lost travelers to find their way back to the base. It possesses decent base stats with speed as its strongest attribute followed by special defense.
However, its elegant and gorgeous design may come with a price. Its typing combination makes it immune to none of the other types and is weak towards Ground, Rock, and Water-type.
11. Hatterene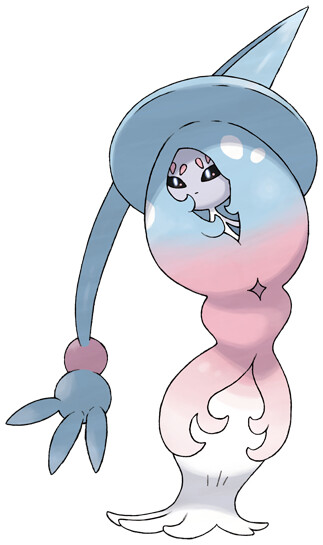 Hatterene, introduced in Gen VIII, is a dual-type Psychic/Fairy Pokemon. It could be further evolved into Gigantamax form. It is a silent Pokemon and despises noise.
Don't be surprised seeing Hatterene ripping creatures apart if they are being noisy in its vicinity. That ruthless method aside, Hatterene also projects psychic powers that could cause headaches to chase people away from approaching.
Hatterene may have super moves but its base stats are not too well balanced. It has an insanely high special attack at the cost of a very low speed.
Its HP could also be counted as low but the other stats are fairly decent. Hatterene is known as Forest Witch while its Gigantamax form is known as Raging Goddess.
When enraged by any sense of hostility, this gigantic Gigantamax could fire lighting-like beams from 30 miles away, deserving its spine-chilling title.
10. Sylveon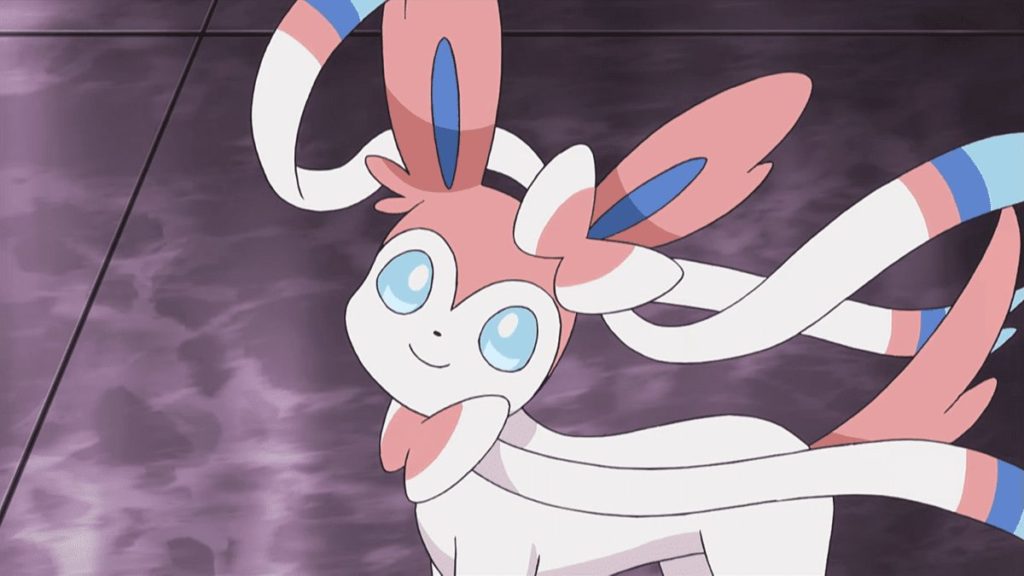 Again, Eeveelutions will always make it to the chart. Despite the lovely design, as expected of Fairy-type and Eevee evolution, the ratio of males is tremendously higher compared to females.
Sylveon has several ribbon-like feelers which could produce a comforting aura. They also act as the distractors when hunting and lower the hostility of its prey. Besides those, it could also be used to read its Trainer's feelings when coiled around Trainer's arm.
Sylveon's highest stat is special defense followed with special attack. It is also a versatile sweeper that is able to learn useful moves like Moonblast, Draining Kiss, and even weather-changing moves.
9. Grimmsnarl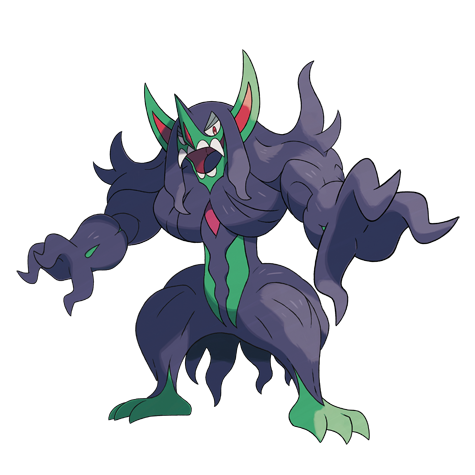 You may think that Fairy-type often comes in a lovable, pinkish, frilly design. But that does not apply to Grimmsnarl. Just as its name suggests, its look is quite scary, but understandable due to its dual type of Dark and Fairy.
Its hair acts like muscle fibers that could boost its strength aside from trapping opponents with a tentacle-like mechanism. This move is powerful enough to put Machamp at a disadvantage. It also has a Gigantamax Form.
Its base stat is fairly decent with the attack as its strongest trait. It could learn a wide range of bulky moves that should be considered in compensating its low defense and speed. Furthermore, its typing allows it to be fully immune to Psychic and Dragon-types.
8. Togekiss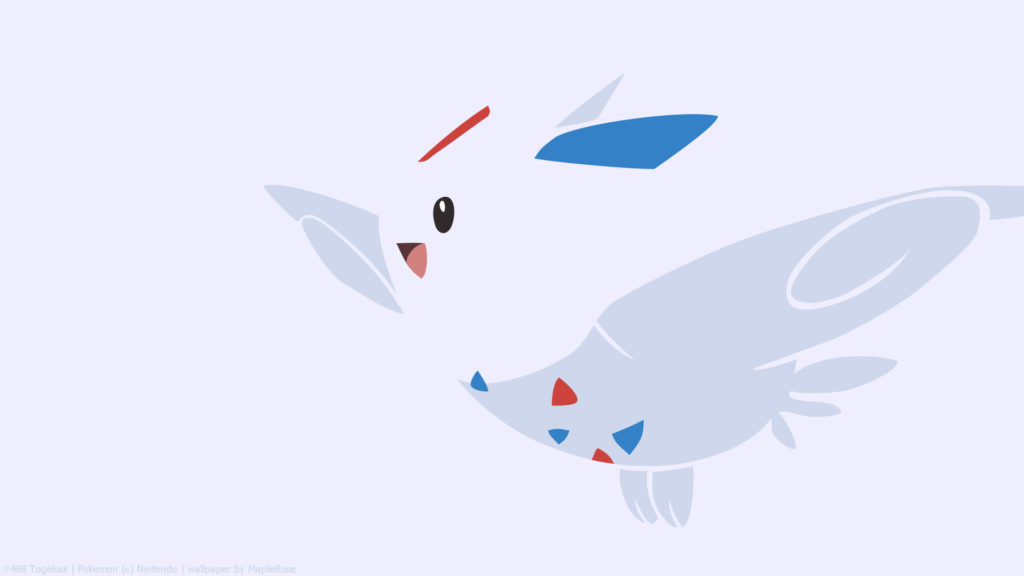 You may be very familiar with Togepi. This Togekiss is the final form of Togepi, a Fairy/Flying dual type. It is said that Togekiss brings blessings to the world and has been titled as the good-luck charm since ancient times.
However, it hardly appears in places with conflicts making its sightings rare recently.
Togekiss possesses a high special attack and special defense. It may have a quite low attack but strategic movesets may make up to this.
That aside, with its Super Luck ability, it could boost the critical hits, helping its offense in combat.
7. Gardevoir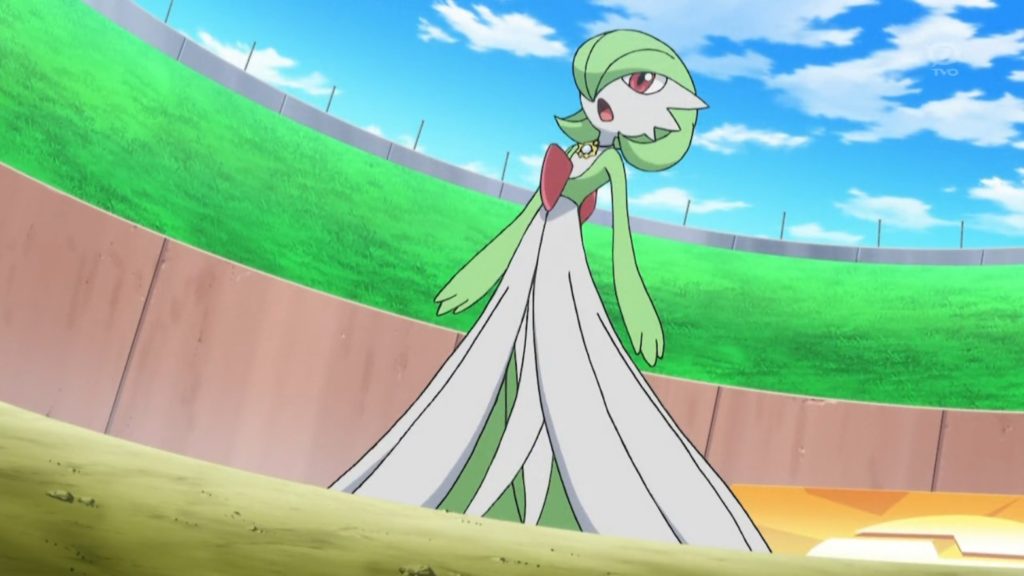 Gardevoir is a popular Psychic/Fairy-dual introduced in Gen III. It is a protective Pokemon, which heightens its power and forms small black hole to protect its Trainer.
Gardevoir has the ability to predict the future due to its psychic typing. That aside, it is said that it is resistant to gravity, its body float due to its power alone.
In battle sense, it has a superb special attack and special defense. The other stats may be quite low but they could be compensated with good movepools.
Apart from that, it can learn useful supporting moves such as Healing Wish. Its typing combination comes in handy because it does not have any 4X weakness to any type.
6. Primarina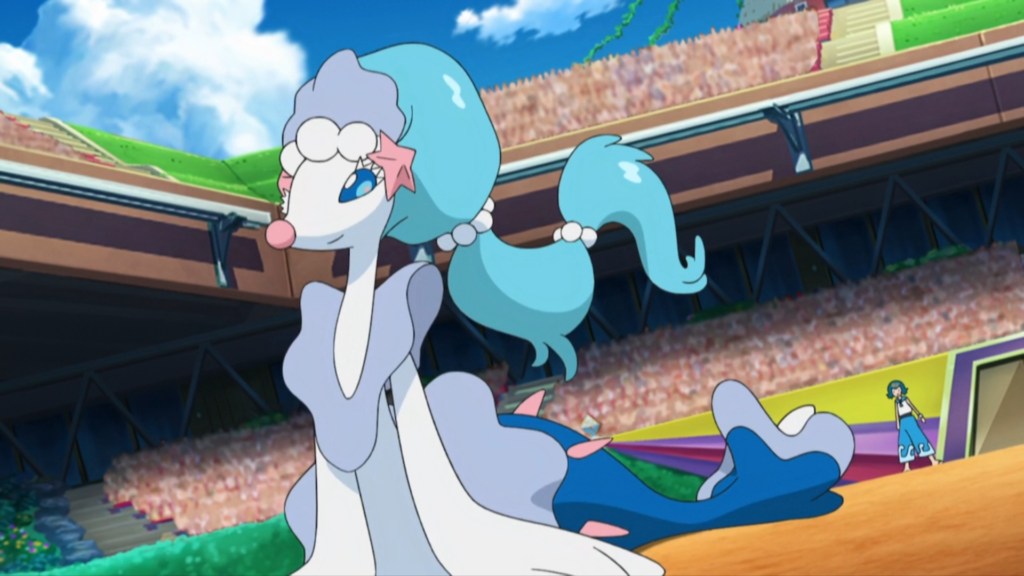 This final evolution of Popplio, one of the starters in the Alola region, takes the form of a sea lion and mermaid. At a glance, we can't deny its beauty and grace.
Its beautiful voice plays a huge part in battles as it has the power to control damage-dealing water balloons to fight its opponents. Proper care is needed for Primarina to preserve the health of its throat.
Along with its decent stats, Primarina's highest attributes are its special attack and special defense. While Primarina is lacking in defense and speed, this could be counterbalanced with the broad range of moves that it could learn.
5. Diancie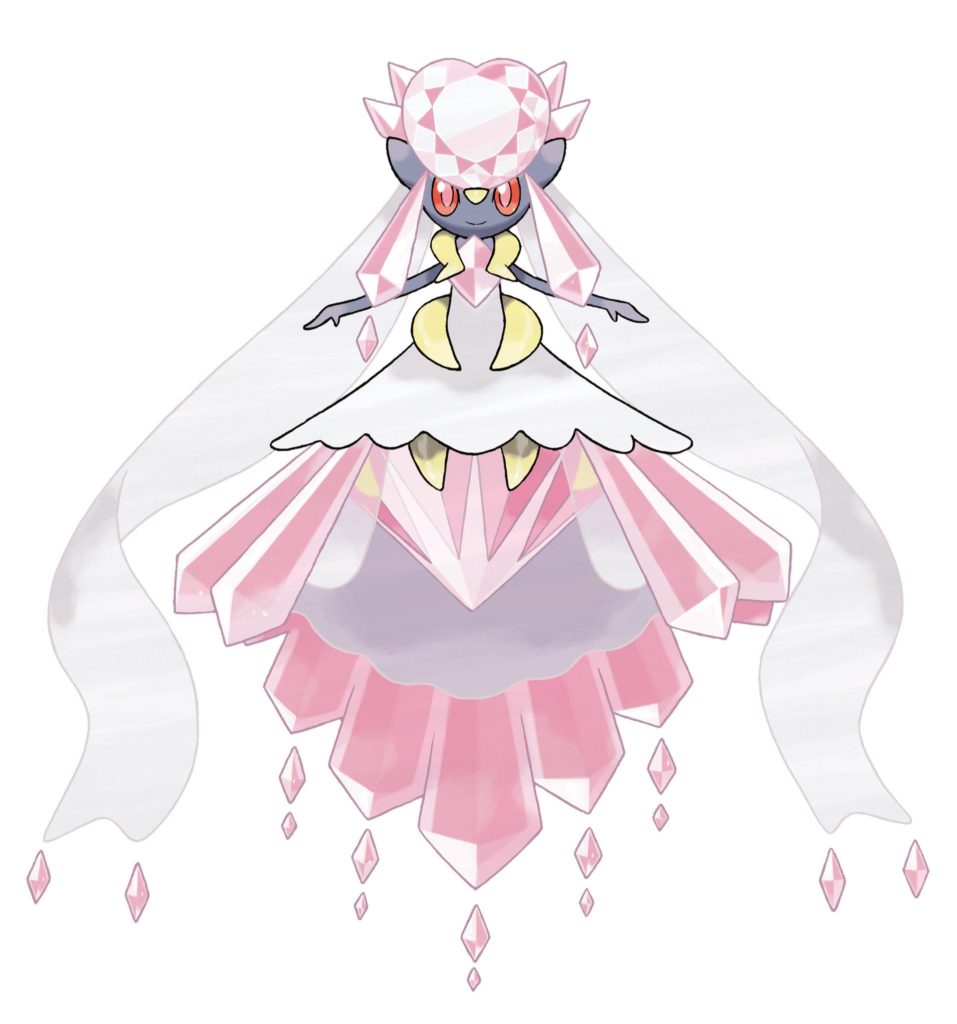 This Mythical typing combination is Rock/Fairy that is introduced in Gen VI. Its signature move is Diamond Storm, a Rock-type move capable of inflicting high damage to its opponent.
It is said that Diancie is born from a mutated Carbink.
By compressing carbon in the air, it is capable to instantly create diamonds. Its signature move is Diamond Storm, a high accuracy offensive move.
Diancie has an insanely high defense and special defense. Its attack is decently high as well but is quite lacking in terms of HP and speed.
Mega Diancie on the contrary expands up its attack and special attack.
4. Florges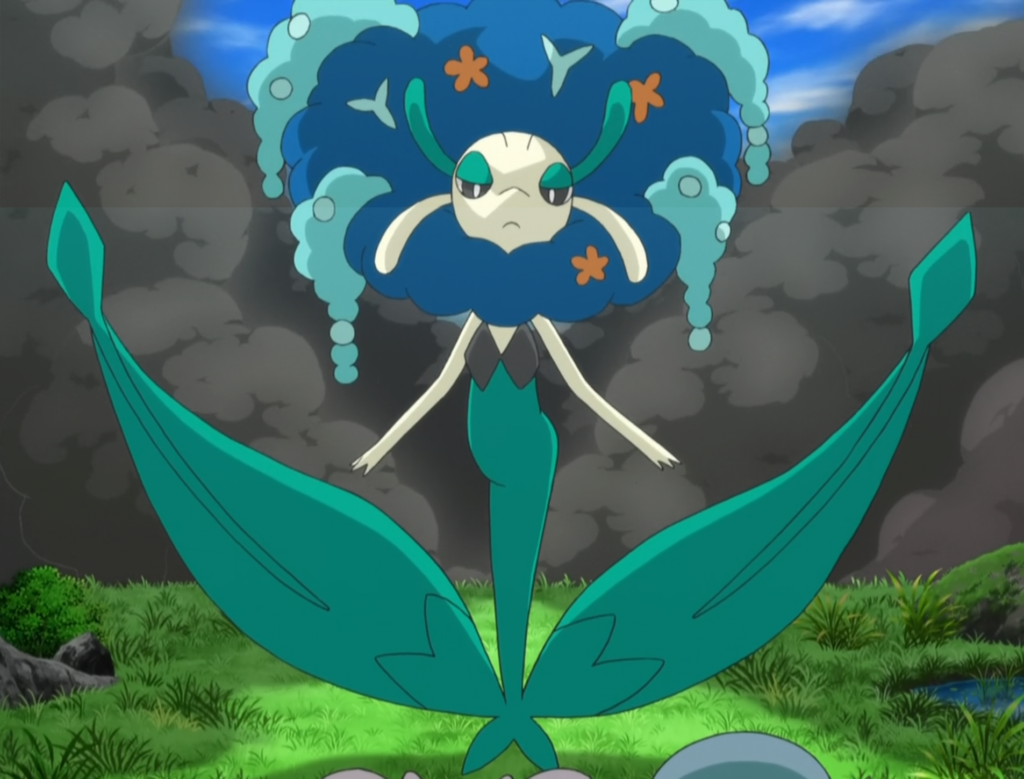 Florges is a pure Fairy-type Pokemon introduced in Gen VI. It is the final evolution of Flabebe and comes in five different colors.
Florges could live up to hundreds of years and most of the time is dedicated to taking care of gardens. It controls the growth of flowers and gains energy from relaxing in the flowery plants' energy.
Despite its elegant design, its base stats are not to be underestimated. It has an immensely high special defense followed by special attack.
Its fairly decent stat is complemented with useful recovery moves that give it advantages in battle along with its other supporting moves applicable to allies.
3. Guardian Deities of Alola Islands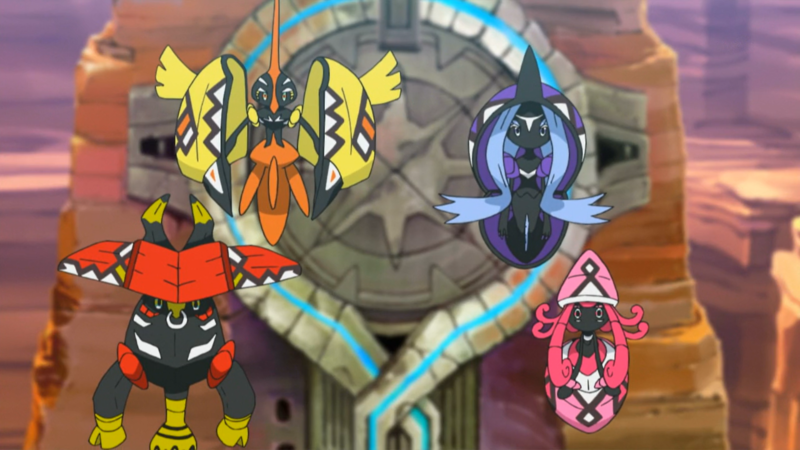 This flock of guardian deities comprise of Tapu Koko, Tapu Lele, Tapu Bulu, and Tapu Fini. Each type is a combination of Fairy with Electric, Psychic, Grass, and Water respectively.
They are Legendary Pokemon introduced in Gen VII. Each of them is the guardian of one of the four islands from the Alola region.
Every one of them possesses different base stats in terms of their best attributes, but are equal cumulatively. Tapu Koko, the Electric/Fairy-dual, is strongest in its speed and attack.
Tapu Bulu on the other hand is strong in its attack and defense, whereas Tapu Lele excels in special attack and defense. Last but not least, Tapu Fini, Water/Fairy dual type is strong in its normal defense and special defense.
Their signature move is Nature's Madness, an offensive attack capable of halving the foes' HP.
One of the best things about these deities is that it is possible to catch each one of them. Imagine having all these strong Legendary Pokemon in your party.
It is quite difficult to pick the best one, so let's just lump them together in this ranking.
2. Xerneas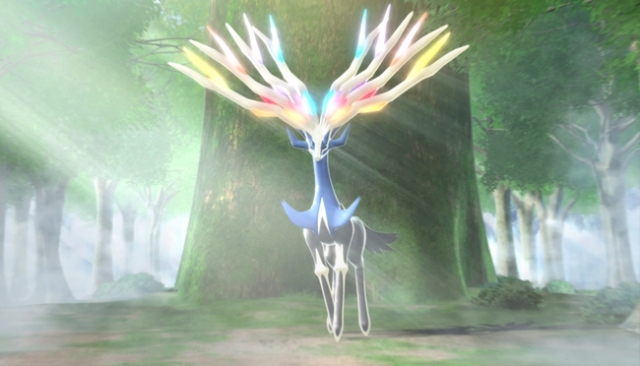 This Legendary is a pure Fairy-type Pokemon introduced in Gen VI. It comes in two different modes, Active and Neutral.
Xerneas possesses the power to grant eternal life which happens whenever the horns shine in seven colors. However, excessive life energy transfer will put it to slumber for 1000 years long.
The base stats are extremely well balanced with Attack and Special Attack as its strongest attributes followed by its equally high HP.
1. Zacian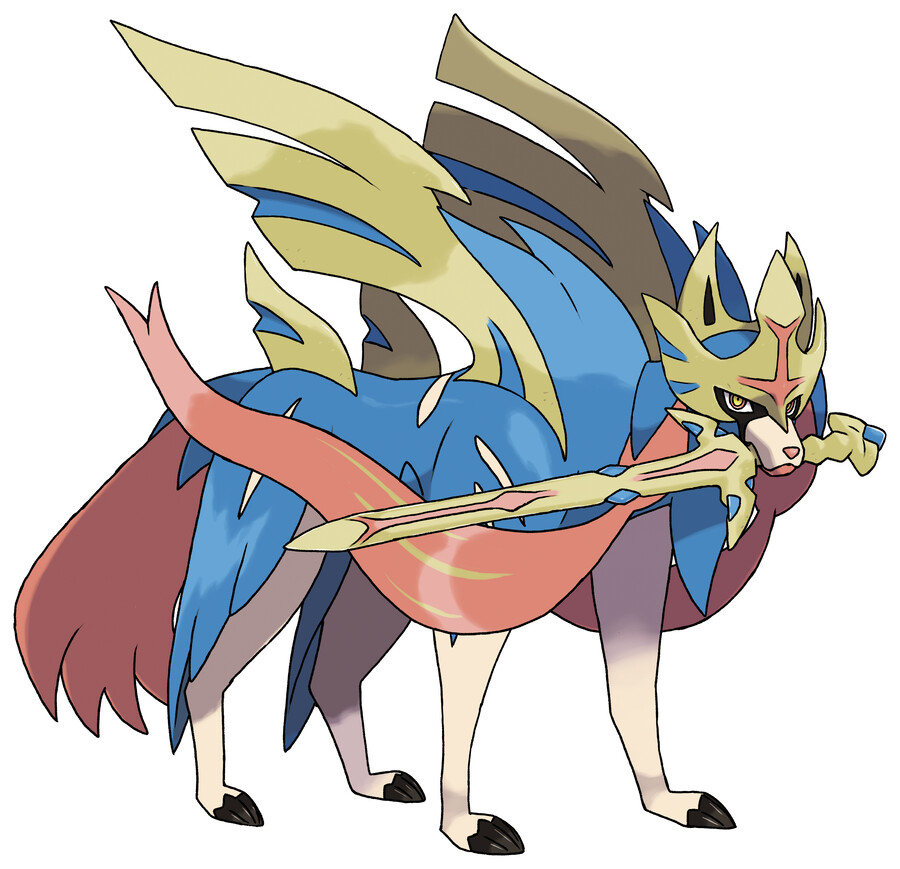 Zacian is a Legendary Fairy-type introduced in Gen VIII. It may transform into another form known as Crowned Sword, which is a dual Fairy/Steel type. Its original form is known as Hero of Many Battles. Both forms sound majestic, don't they?
Zacian has the power to cut down anything in a single blow. Its strikes are very swift that the opponent won't feel any pain before collapsing.
While sleeping, it will transform into a statue and is also able to fly. Besides that, it also has an ability to produce illusions of itself. Its signature move is powerful enough to divide an ocean into two.
Zacian has a monstrous base stat, reaching up to 670 points cumulatively. Its highest stat is speed followed by its attack. This could be further boosted in its secondary form, Crowned Sword form.
Conclusion
That sums up the list of best Fairy-types Pokemon from all eight generations. While Fairy-types may be quite weak attack-wise compared to other types, with strategic movesets they may come in handy.
You may be able to dominate the battle with some of the Pokemon on this list!
---
Related posts:
The Best Grass Type Pokemon From All Generations