Despite being an unlikely starter, an electric-type Pokemon is a good choice in any lineup.
Aside from being a good counter for flying types and slippery water types, electric-type Pokemon has a lot more to offer than just thunderous offense and lightning-quick attacks.
Whether you're looking for a good lightning type Pokemon for your roster, or just getting your geek on, here are our top picks for the best electric type Pokemon from Gen I to Gen VIII.
1. Pikachu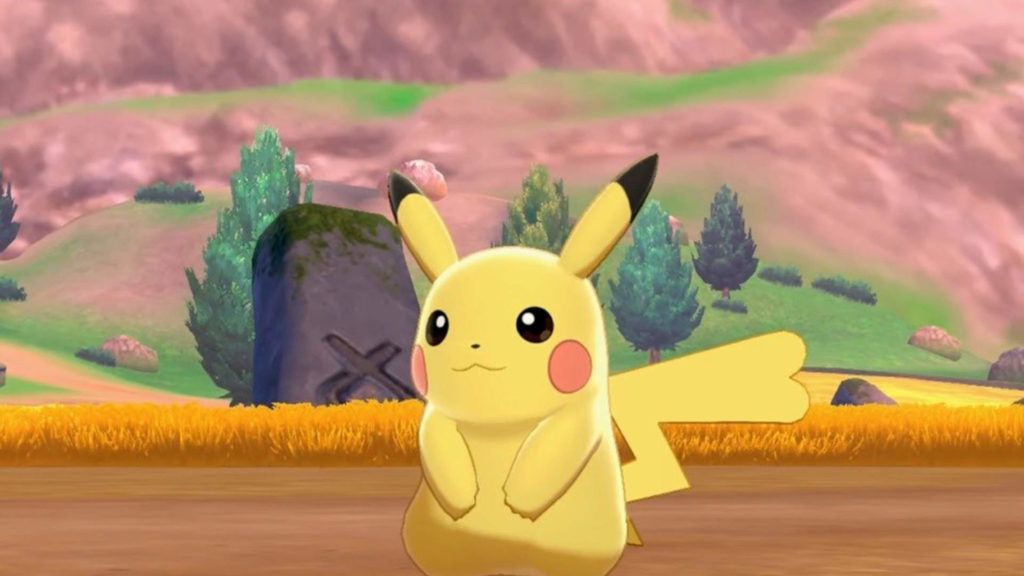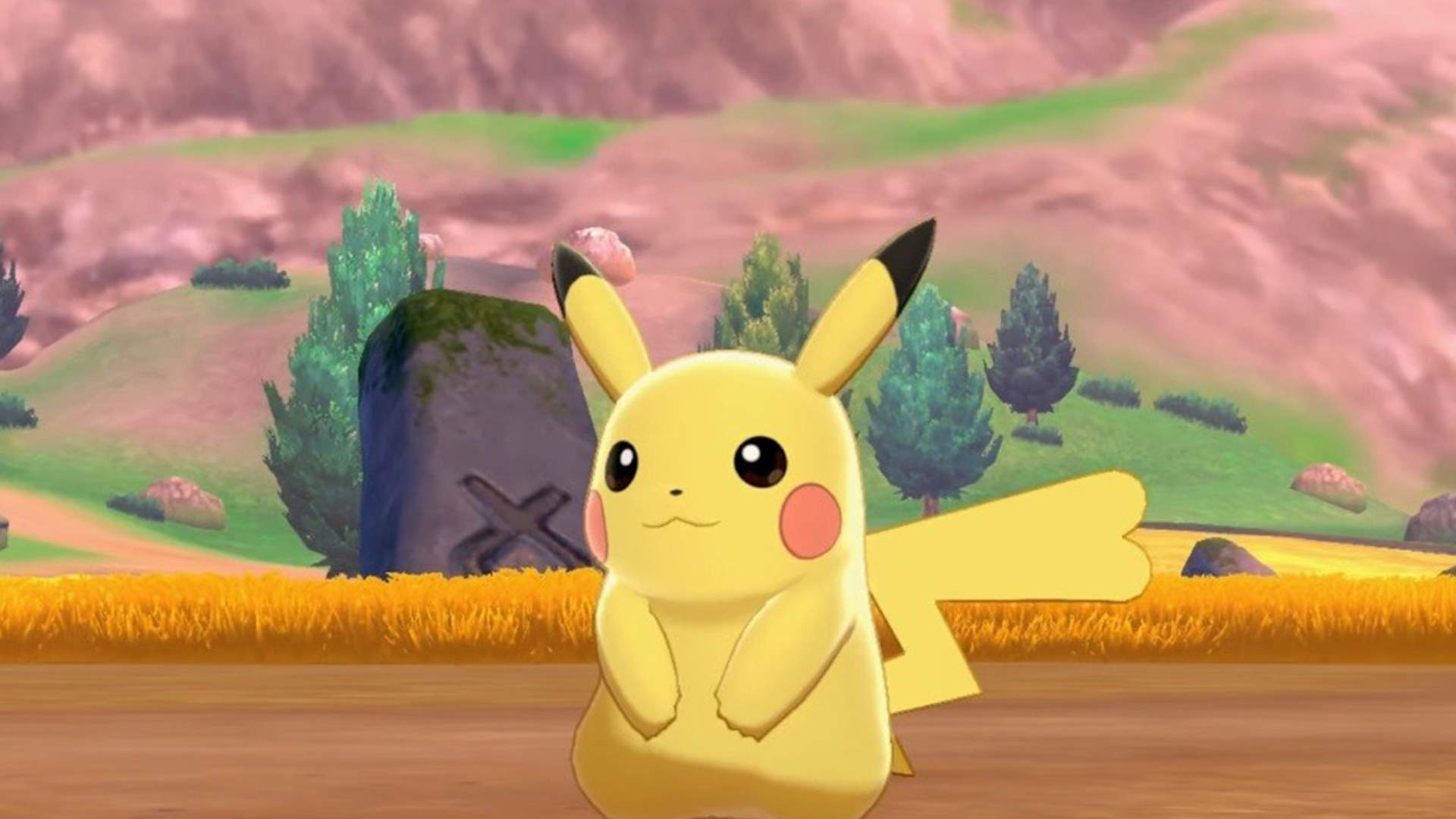 In terms of stats, there are many other Pokemon deserving a spot on this list. However, in terms of growth potential, no other Pokemon can compare to it. Let's also not forget how our favorite Pikachu contributed to Ash's victory in the Alola League.
Pikachu is the most-marketed Pokemon of the franchise and will always remain relevant for the entirety of the show. As with any other franchises, a perk of being relevant is they occasionally get power-ups or new forms. 
We've all seen how many variations from the Pikachu family have come since the first generation. From Pichu, cosplay Pikachu, Alolan Raichu, and the Gigantamax form, it's not too Farfetch'd (pun intended) to say that we may see more powerful versions in the future.
With the concept of mega-evolution already out of the bag, many fans are looking forward to seeing everyone's beloved Pokemon at its strongest.
2. Jolteon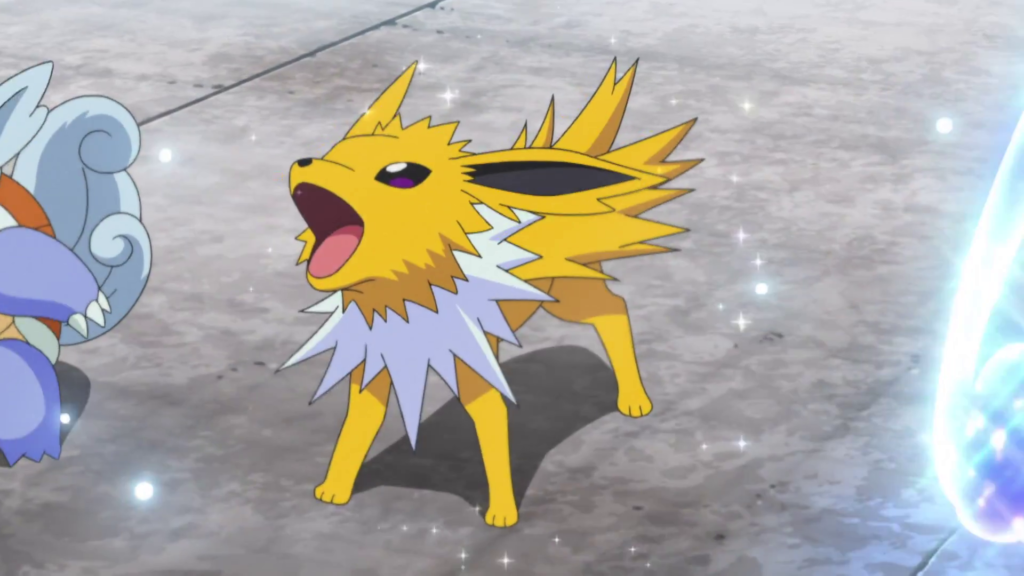 When it comes to combined speed and firepower, only a few Pokemon can outshine Jolteon. Based on user-popularity, it outshines other Pokemon on this list.
Jolteon boasts high speed and Sp. Atk stats that almost guarantees a hard-hitting first attack. The downside is it cannot take many hits, making Jolteon a glass-cannon.
Still, it's strengths cover-up its major weaknesses. Under the right conditions, Jolteon can be a strong combatant capable of defeating foes before they can even exploit its low defense. 
3. Eelektross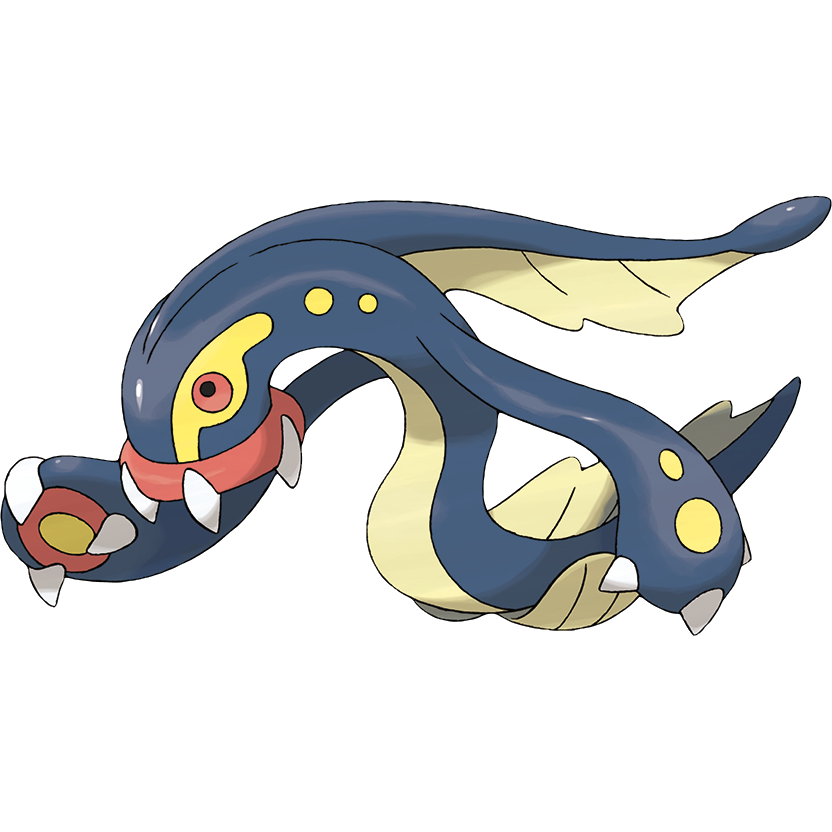 Although this Pokemon's speed stat does not embody the quick nature of electric-types, it makes up for it with other things. 
Its most notable strength is the lack of elemental weakness. Due to Eelektross's levitate ability, it nullifies its only weakness, ground-type moves.
Another one of its strengths is having access to an array of moves from other types, exempting only ground, rock, ghost, ice, and fairy-type moves.
4. Manectric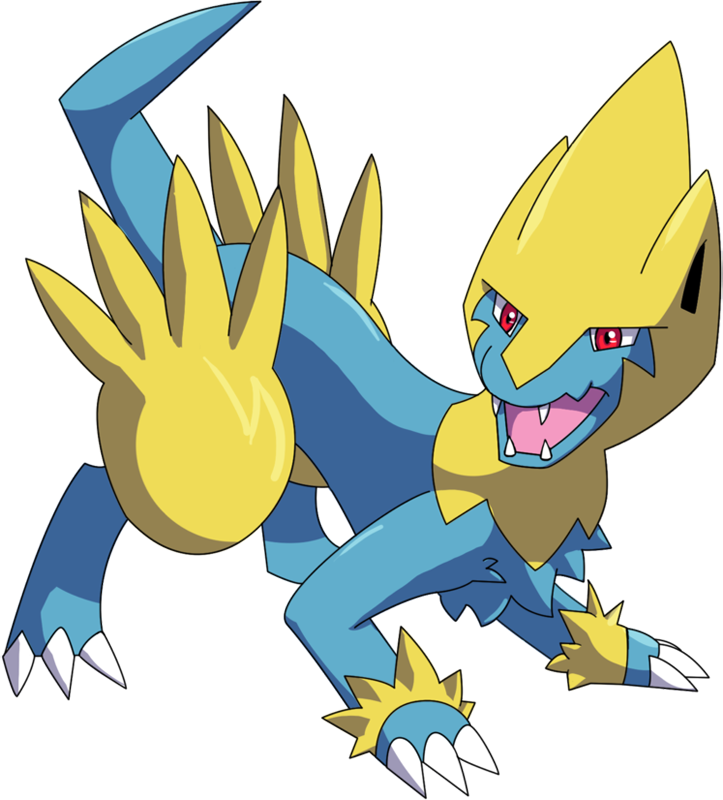 Manectric is a more balanced electric-type Pokemon compared to Jolteon. Although it's speed and power are one level below the 1st generation electric quadruped, Manectric is still one of the fastest Pokemon and fulfills a decent role of a staple electric-type combatant.
But what makes it rank higher in our list is its Mega Evolution ability which made it even faster, more resilient, and more destructive than its original form.
5. Ampharos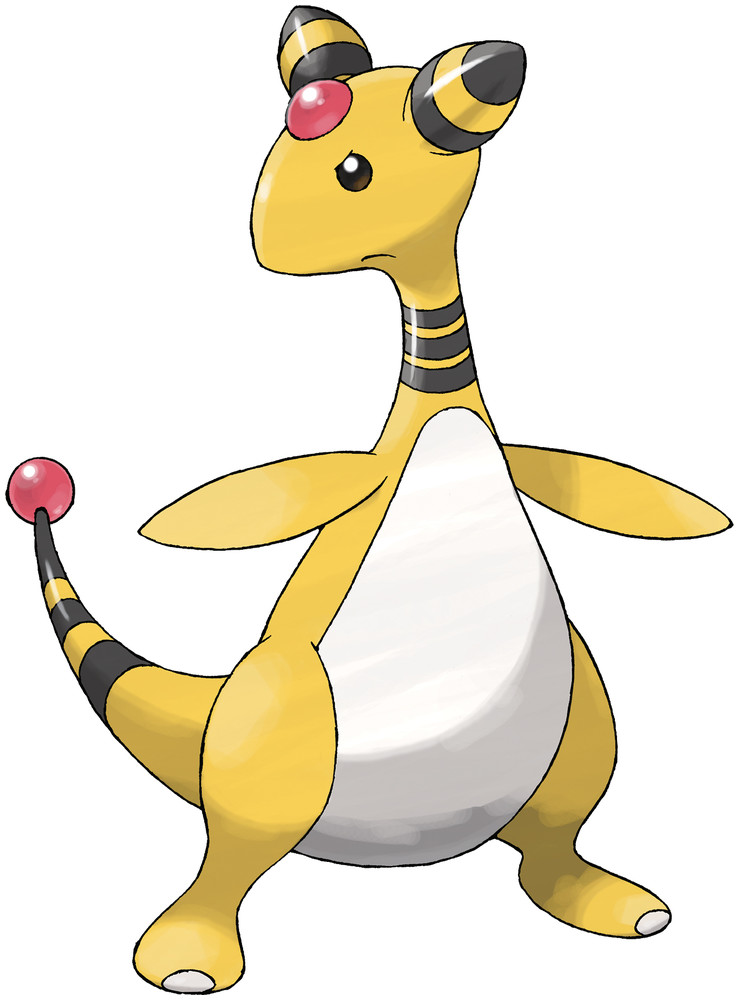 Long-time fans know this Pokemon's true worth since its Gen II debut. Ampharos is a staple choice for an electric type for both single and competitive play.
Although it's speed places it on the lower bracket of electric-types, it makes up for it with its high base Sp, Atk. It also has a well-balanced HP and defense stats which allows it to survive a hit before retaliating.
Ampharos's Mega evolution form takes it's destructive power to a whole new level. In this form, its Sp. Atk. is ranked the second-highest among all electric-types and also grants a significant boost to its defensive stats.
It also gains unique advantages by becoming a dragon type and the ability Mold Breaker, which nullifies an opposing Pokemon's abilities.
6. Xurkitree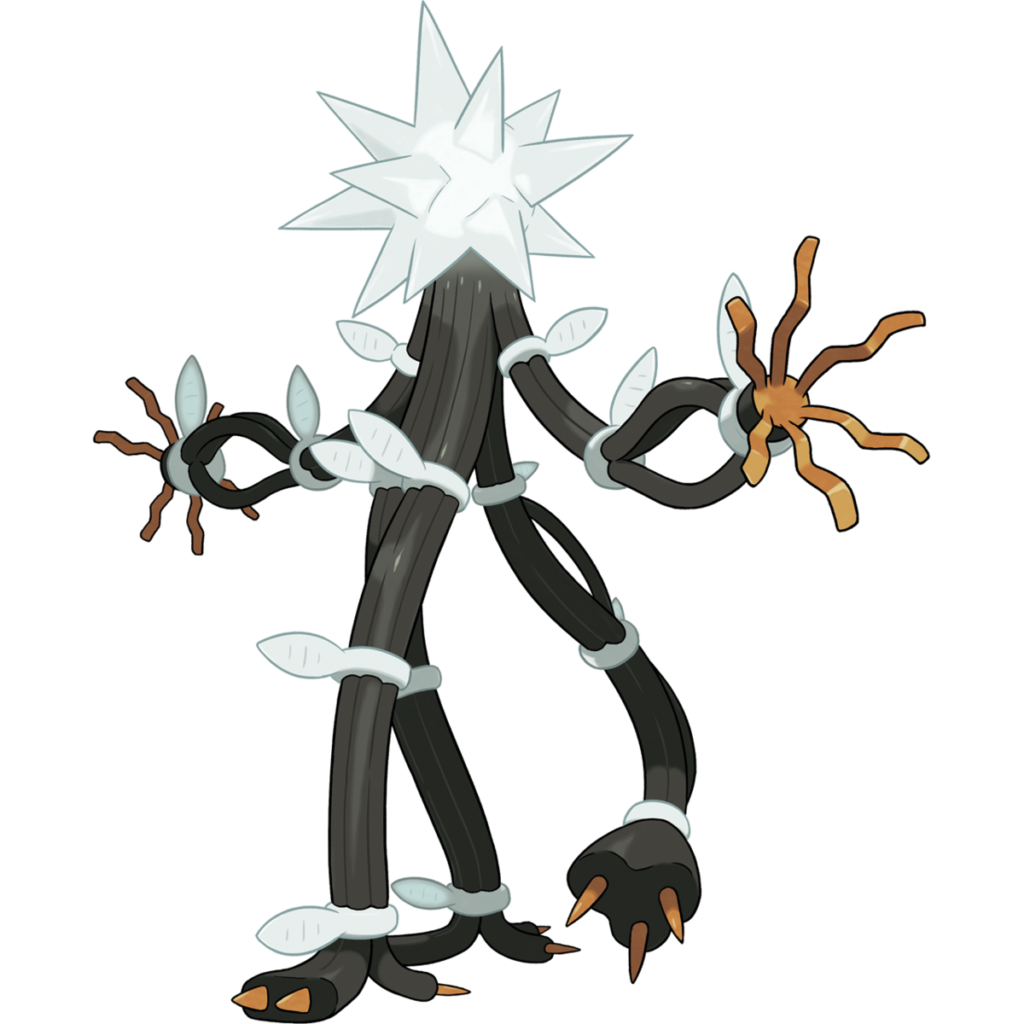 Xurkitree belongs to the Ultra Beast Pokemon category introduced in Pokemon Sun and Moon. If you're looking for an electric-type Pokemon that can build momentum, you're looking at the right Pokemon.
While its other stats are only better than average, Xurkitree's base Sp. Atk. ranks the highest among all electric-types. Taking into account Xurkitree's Beast Boost ability, which raises its most proficient stat after knocking out another Pokemon, it is a true beast deserving of its name.
Perhaps Xurkitree's only notable weakness is its lack of stats in other areas. Something that can be increased by having the right nature, and by using consumable items.
Xurkitree is also able to learn grass-type and bug-type offensive moves to counter some of its elemental weaknesses.
7. Rotom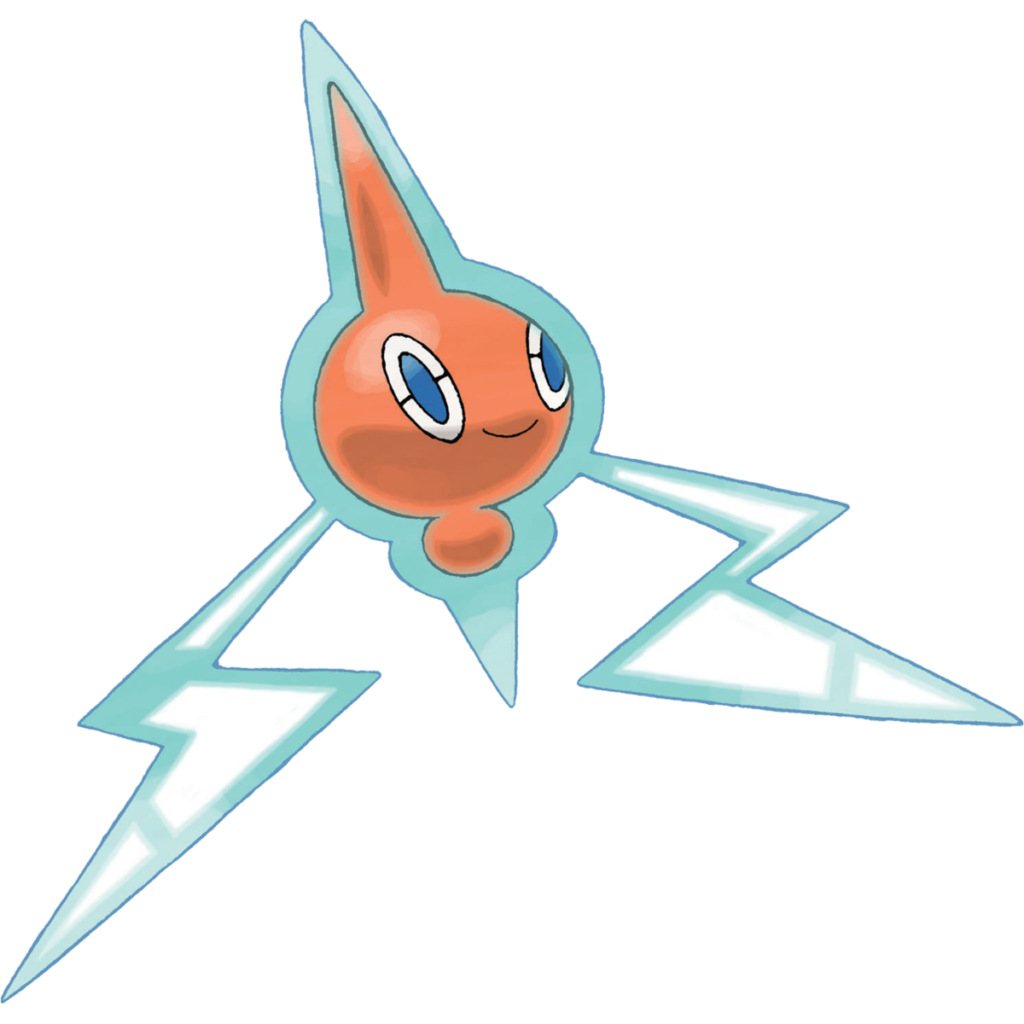 This Pokemon is an electric/ghost-type which can possess appliances and acquire other elemental characteristics.
Although it has a relatively low HP, it makes up for it with considerably high Def and Sp. Def stats.
Its ability to gain elemental resistances also raises Rotom's utility and survivability. Adding its versatility to the equation, Rotom can find a role in any team.
Its most noteworthy form, Rotom W, grants it a combination of electric and water-type characteristics plus the levitate ability, only leaving grass-types as its weakness.
8. Electivire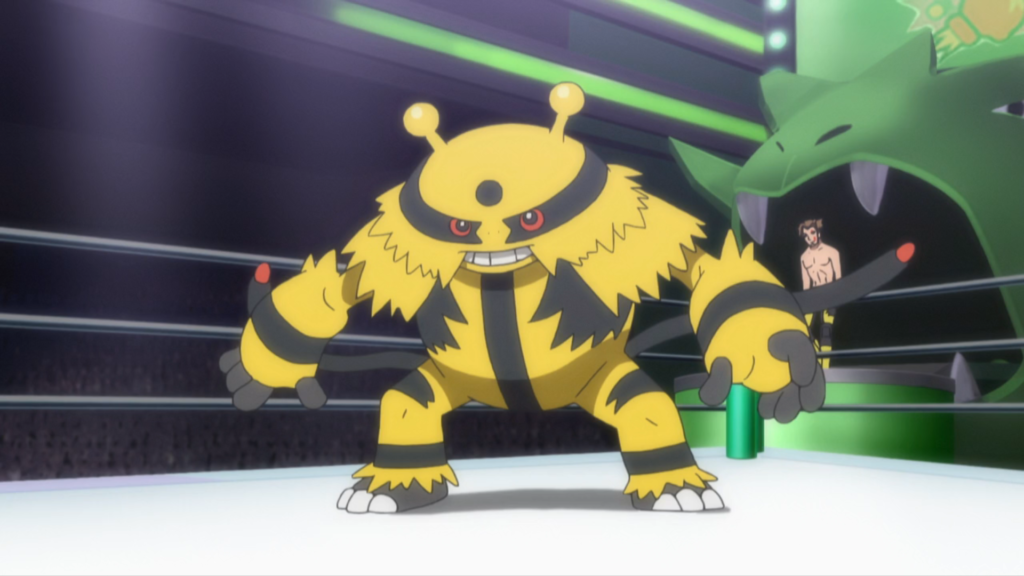 Electivire is a Pokemon with a balance of offense, defense, and speed. It has the highest Atk stat among all electric-Pokemon, making it more of a physical attacker rather than relying on the usual thunder strikes.
Electivire has ability Motor Drive allows it to gain additional speed stats when hit by other electric-type moves. It also can learn all elemental punch moves on top of having a high Atk stat, allowing it to triumph even in bad matchups.
9. Magnezone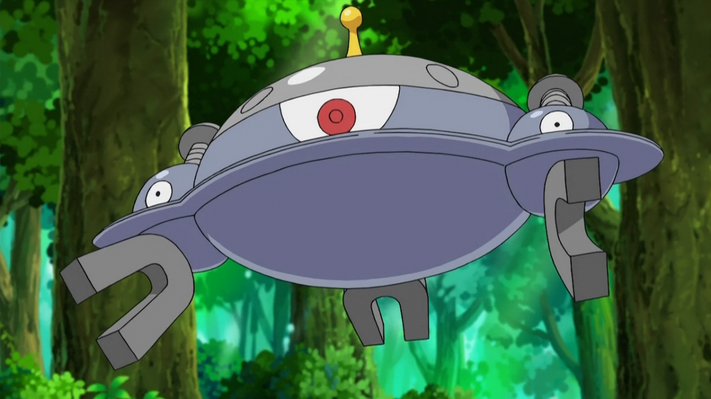 Magnezone is a Pokemon that is both hardy and hard-hitting, being a steel and electric-type.
It is also one of the few Pokemon with the Magnet Pull ability, which prevents other steel-type foes from escaping.
Its second ability Sturdy prevents it from being one-hit KO'ed, making sure that at least one Thunderbolt or Flash Cannon hits home.
Although its base stats are not enough to consider this Pokemon as a true tank, Magnezone's excellent Sp. Atk stats, defensive stats, and elemental resistances still make it a decent powerhouse.
10. Raikou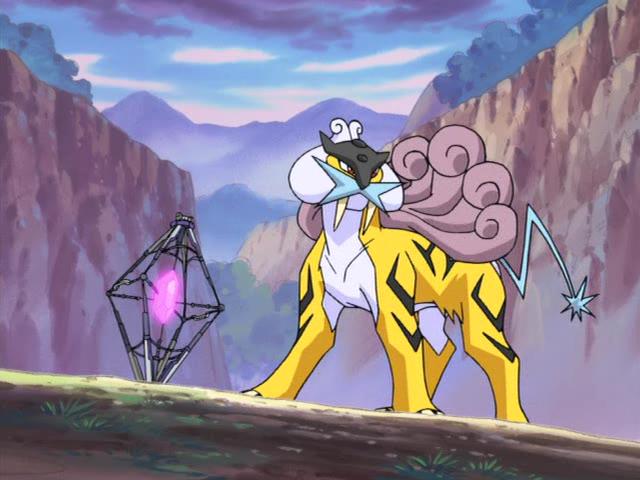 Raikou is one of Johto's Three Legendary Beasts and for good reasons.
Raikou's overall defensive values are above average and allow it to soak up some damage. However, Raikou's strongest aspect lies in its excellent Atk, Sp. Atk, and Speed stats.
Unlike a majority of Pokemon that only specialize in one type of attack, Raikou can deliver swift physical and special attacks.
11. Zapdos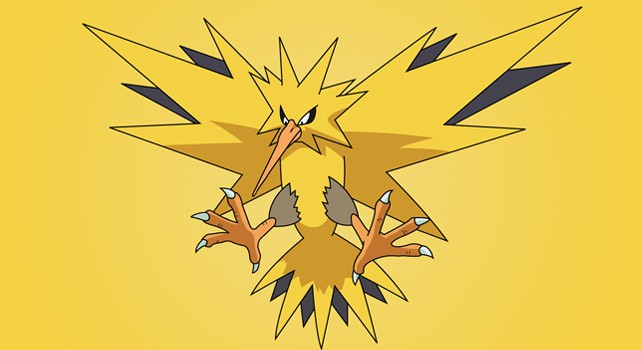 One of the three Legendary Birds of the Kanto region and the spirit Pokemon of Team Instinct, Zapdos is cherished by both old and new fans.
Zapdos boasts incredible stat values in almost every area. But what makes it worthy of its legendary title is the synergistic combination of its electric and flying traits.
Zapdos's flying Pokemon traits gives it an advantage over grass and ground-type attacks. At the same time, its electric-type traits give it resistance towards electric attacks.
This combination lessens Zapdos's elemental weakness while adding more strengths to its arsenal. 
12. Thundurus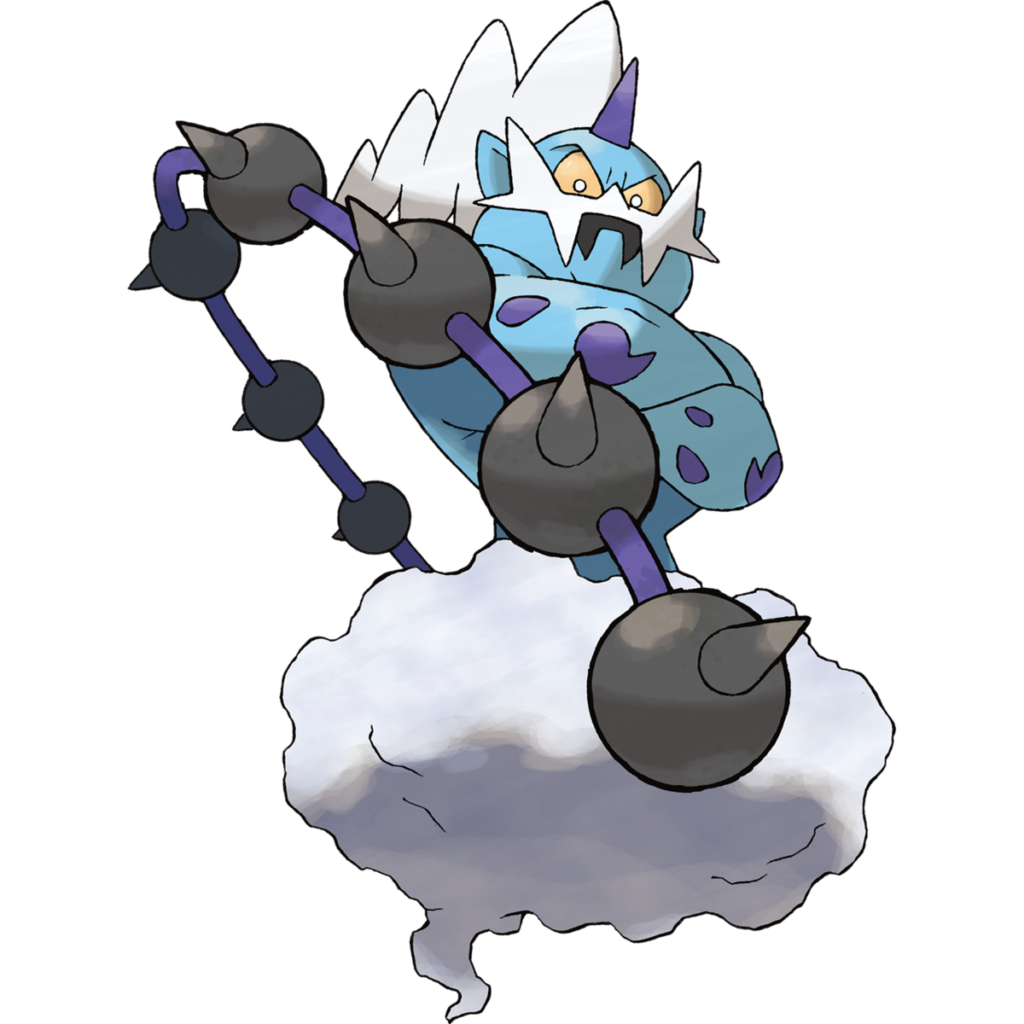 Same with Zapdos, Thundurus is another legendary Pokemon with both flying and electric attributes. However, Thundurus offers a lot more offensive options compared to Zapdos. This is due to Thundurus' having two forms.
His first form, Incarnate Forme, gives Thundurus excellent Atk and Sp. Atk stats plus good speed along with it.
In his second form, Therian Forme, Thundurus loses one level of speed, and Atk stat and seemingly converts it to Sp. Atk to deliver punishing Special attacks on its foes.
The only evident weakness of Thundurus is the lack of HP and defensive stats. But don't be mistaken, Thundurus is still a legendary Pokemon and won't go down without a fight
13. Zeraora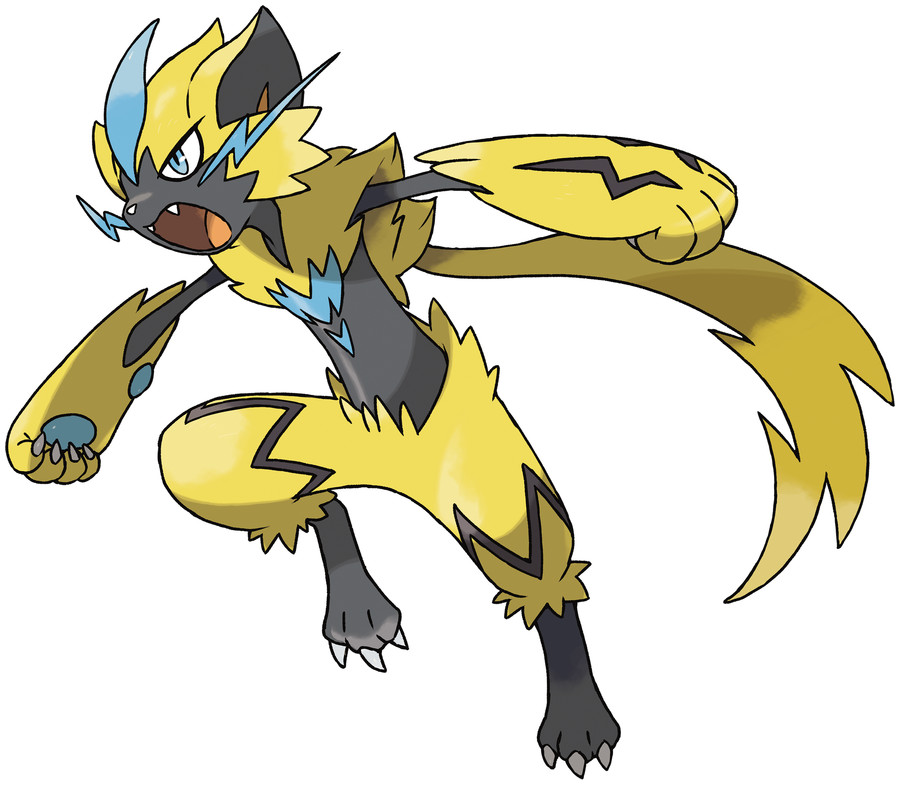 The mythical Thunderclap Pokemon truly lives up to its name as a perfect embodiment of both speed and power. It is the second-fastest Pokemon in the electric category, a level below Electrode, and only a handful of Pokemon can take away the first turn from it.
As a mythical Pokemon, it boasts high Atk and Sp. Atk. Although its HP and defensive stats leave much to be desired, getting the first turn can spell the difference between victory and defeat.
14. Tapu Koko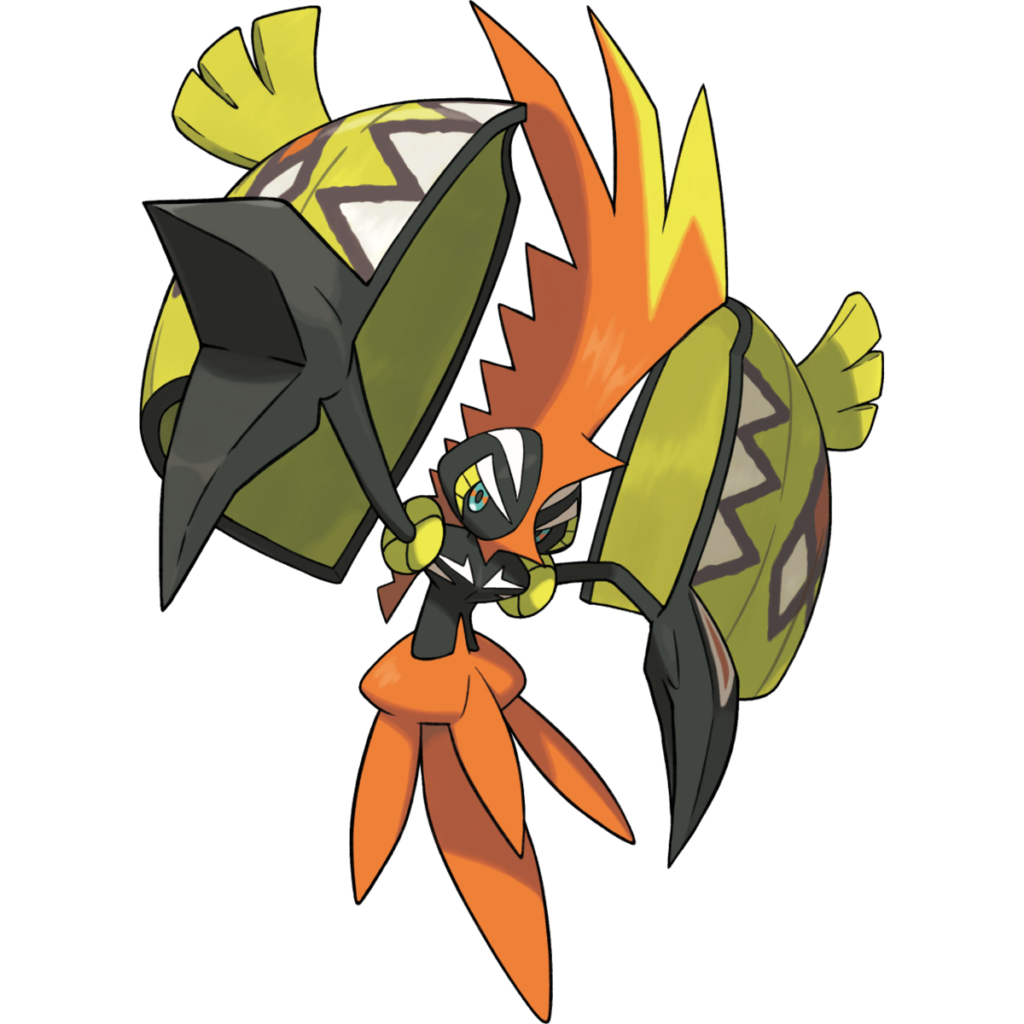 Tapu Koko is a special Pokemon who is heralded as one of the guardian deities of Melemele island of Alola.
Being both an Electric and Fairy-type Pokemon, it is the fastest among its fairy peers. Even in the electric Pokemon category, it still belongs in the upper tier.
Although its other stats are somewhat lacking compared to other legendaries, Tapu Koko's skill creates an electric field upon entering the field, providing support to other electric types in a group battle.
15. Zekrom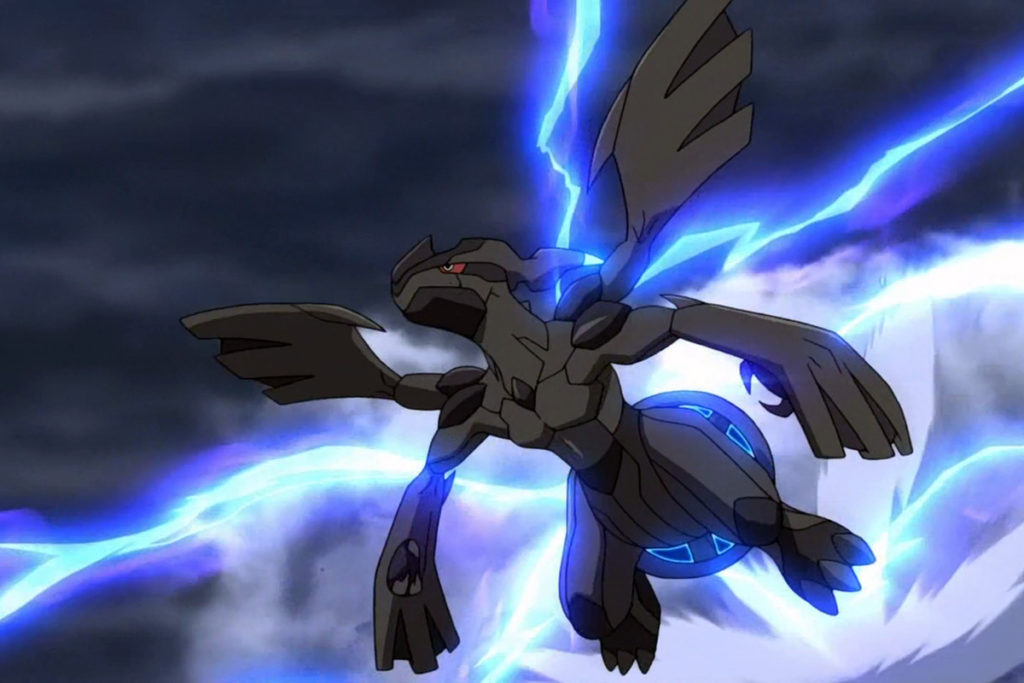 The deep black Pokemon, Zekrom, is a fifth-generation legendary which is arguably the strongest electric-type Pokemon to date. There are several stories about this elusive legendary Pokemon, but it all points to him helping out in noble causes and razing kingdoms with evil hearts.
Zekrom has the highest total base stat points as well as the highest HP among all electric-types.
Along with excellent base stats on all aspects and the strengths of being electric and dragon-type pokemon, Zekrom is deserving of its legendary title.
Zekrom's Teravolt ability ignores an opponent's ability to affect Zekrom's attacks, delivering the full damage to its foes.
In a nutshell
After the release of Pokemon Sword and Shield, there are some notable electric-types added to the roster. Some honorable mentions are Toxitry and Dracozolt.
However, due to them being new to the franchise, we are still exploring how they can outrank some of the top Pokemon on this list.

---
Related articles:
Best Pokemon Cards In All Generations