Dragons have long fascinated many cultures of the world and had been a part of numerous legends, the Pokemon universe not being an exception.
Although the portrayal of a dragon-type Pokemon doesn't align with how human culture describes these mythical creatures, they are still one of the most coveted Pokemon types in the franchise.
In terms of practicality, the advantage of dragon-types can be considered as somewhat underwhelming considering the dragon-types moves are only super effective against is own kind. On the other hand, they make up to it with their high overall stats and resistance against conventional move types like fire, grass, electric, and water.
Some can even survive multiple hits from their weaknesses, ice, fairy, and steel-type moves, allowing them to retaliate with their hard-hitting attacks.
Majestic, wise, destructive, and mysterious. Dragon-types can come in various forms and sizes, each of them having an advantage over the other. However, not all Pokemons are created equal.
Here are our top ten picks for the best dragon-type Pokemon from Gen I to Gen VIII.
1. Flygon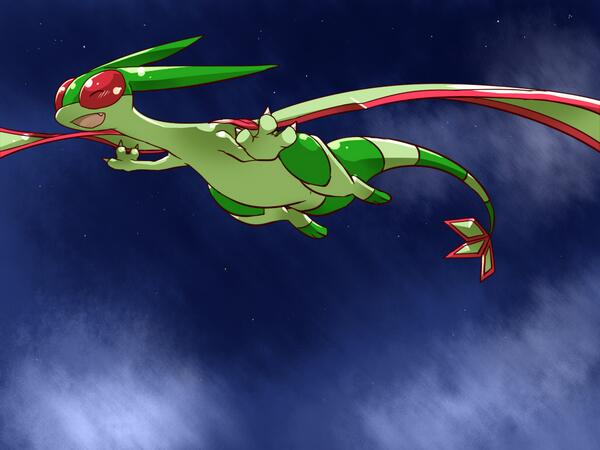 A Pokemon that possesses ground-typing in addition to being a dragon, Flygon was introduced in Generation III. Although its stats may seem relatively weak compared to other dragon-types on this list, Flygon is a popular choice in the competitive scene due to its wide array of moves for employing various strategies.
Although its types make it very vulnerable to ice attacks, Flygon can learn moves like U-Turn, allowing it to attack and retreat at the same time. Flygon learning Giga Drain is also an ace-in-hole for added survivability.
2. Dragonite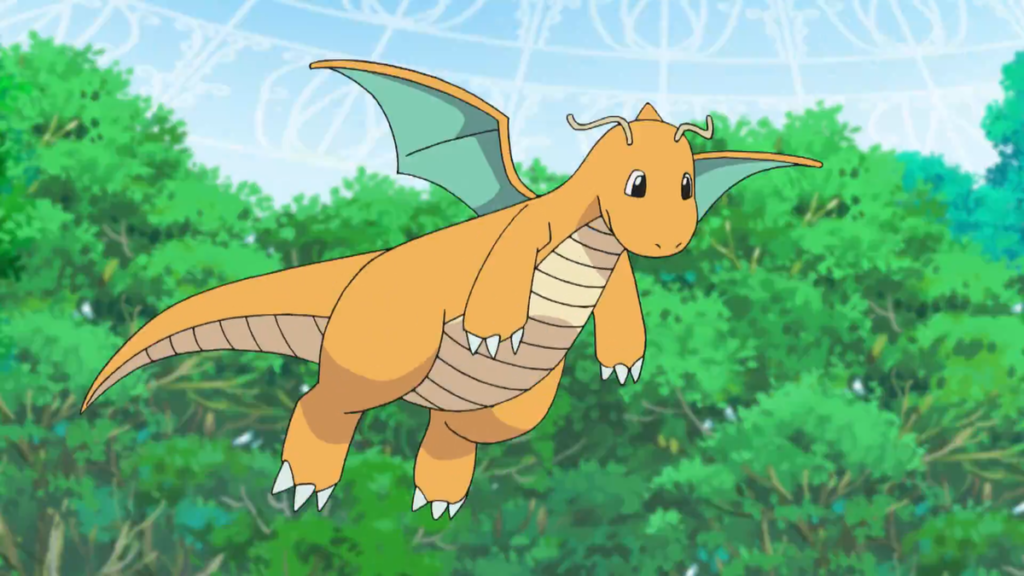 The Dratini evolutionary line was the only dragon-type Pokemon during the initial release of the franchise. Dragonite was considered as one of the strongest from the First Generation as there were only a handful of Pokemons that could exploit its weakness at the time.
Although succeeding generations of Pokemons slowly overshadowed Dragonite over time, it is still one of the best choices for a dragon-type.
Boasting a high Atk stat and well-roundedness in other areas, Dragonite offers a stable addition in any lineups.
However, you should be aware of its bad matchups. Ice attacks as it has double effectivity against Dragonite and can possibly one-shot him down. Steel-type Pokemons also has a resistance against Dragonite's dragon and flying-type attacks.
Aside from these two types and Fairy-type Pokemons, Dragonite can outfight any Pokemons from the same level.
3. Salamence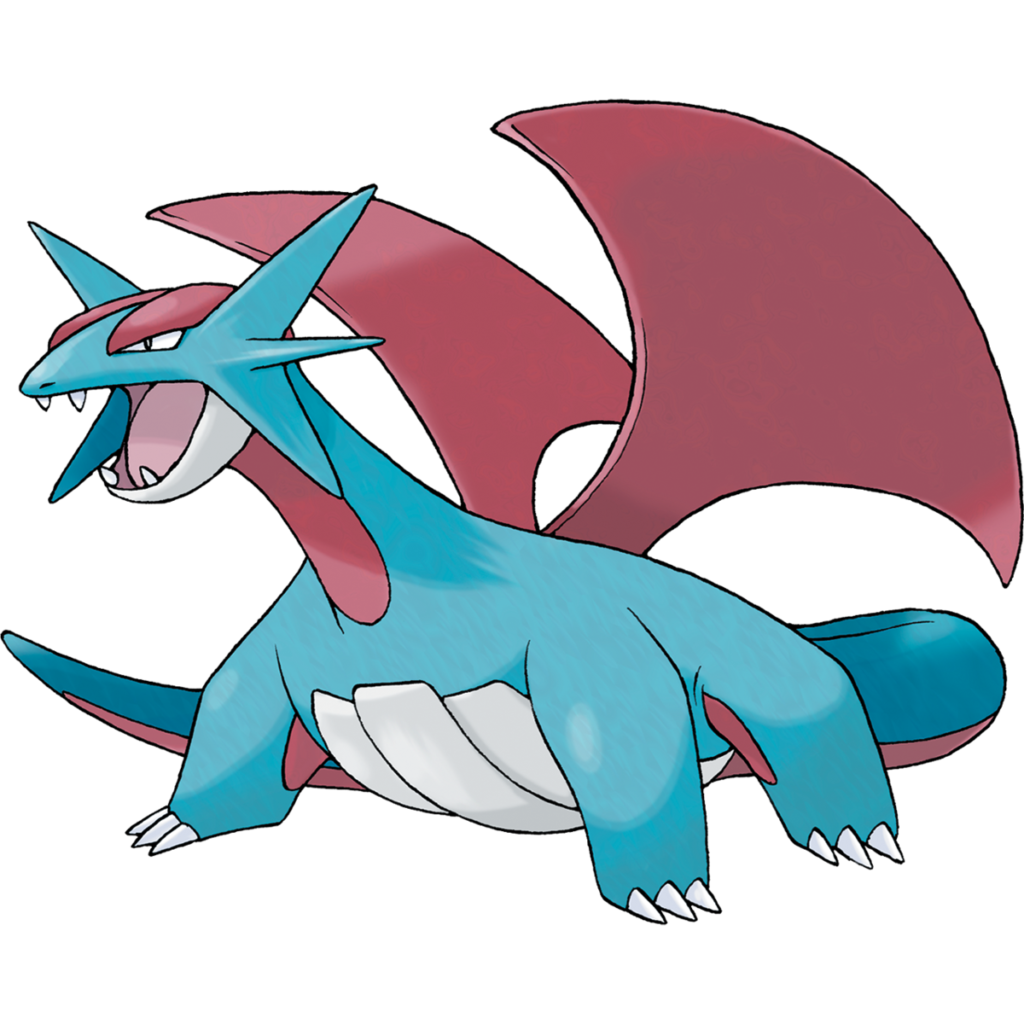 Salamence is a more attack-oriented counterpart of Dragonite. Although its overall defense aspect is weak, it makes up for it with firepower.
Sharing the same dragon and flying-type with both Dragonite and Rayquaza, Salamence is also weak against steel and fairy attacks and may faint at the slightest touch of Ice attacks. However, what makes Salamence deserving of respect is its Mega Evolution.
Salamence gains more Atk and Sp Atk power on top of its already high point value. It also gains a significant amount of Def, Sp Def, and enough Spd stat to make it one of the fastest dragon-type Pokemon. However, the additional Sp Def stat in this form still won't guarantee that you won't get one-shot by strong ice attacks.
3. Altaria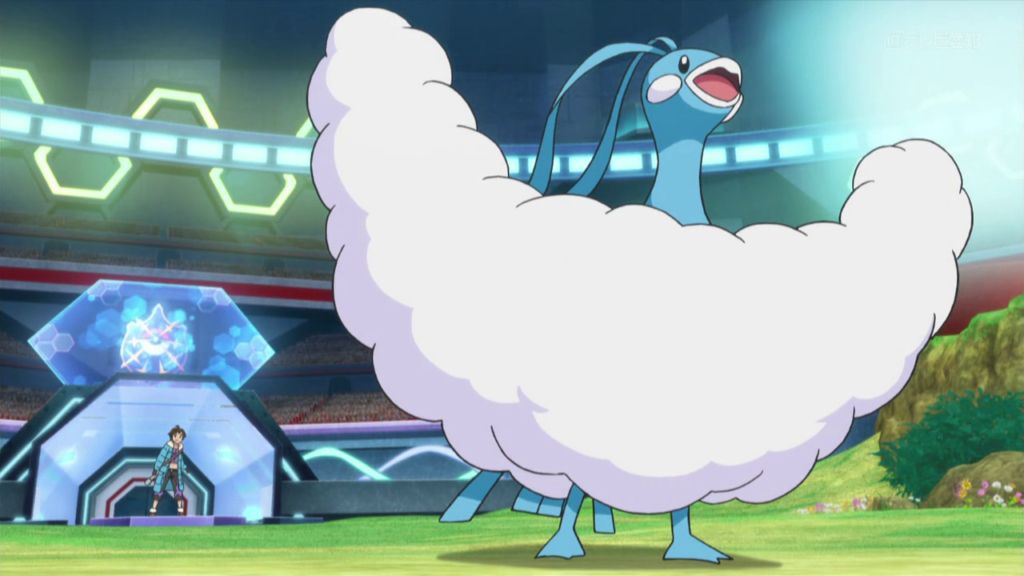 Perhaps the most adorable among all dragons in the list, Altaria in its base form is yet another dragon and flying-type from Gen III.
Although its stats may be the weakest among the list, what makes Altaria qualified for this list is its Mega Evolution. Altaria ditches its flying attribute to become a fairy-dragon type. Due to this, Altaria gains resistance against Fairy-type attacks and gaining additional advantages over dark and fighting-types.
Although this combination creates a poison weakness for Altaria, the gains are still worth more than the losses. Mega Evolution also grants Altaria a significant boost for both its overall offensive and defensive stats, allowing it to take on strong opponents.
Aside from being a formidable combatant, Altaria is also a suitable dragon-type for Pokemon contests. Although any dragon-type Pokemons can indeed join these contests, only Altaria can do it with grace and style.
4. Garchomp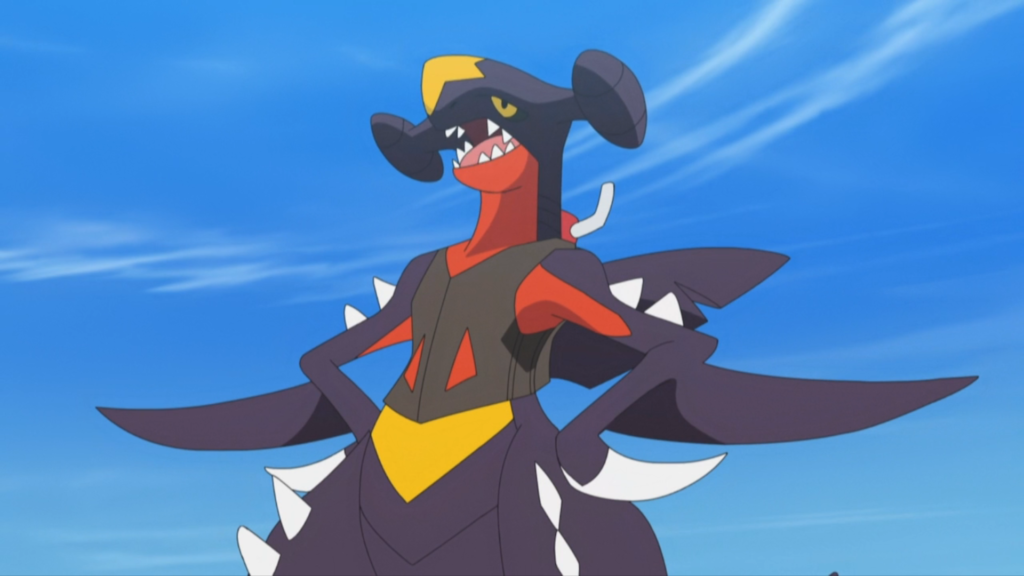 Garchomp is a Pokemon introduced in Generation IV as the third evolution of Gible. Similar to Flygon, it is both a dragon and a ground-type. However, Garchomp's biggest strength lies with its high Atk stat and its straightforward offensive style.
Garchomp can learn many physical attacks from different types, utilizing its high Atk stat to its advantage. Moves like Dig allows it to attack an opponent while dodging most attacks and damage caused by weather effects. But what makes Garchomp deserving of a spot on this list is its Mega Evolution.
Garchomp's already high Atk stat increases further in this state, making it the second strongest physical attacker among dragon-types. Its biggest weakness maybe its average defensive attributes and its vulnerability to special attacks, especially the double-effective ice attacks.
However, Garchomp can learn fighting moves to counter ice-attack users as well as Poison Jab for fairy-types.
5. Rayquaza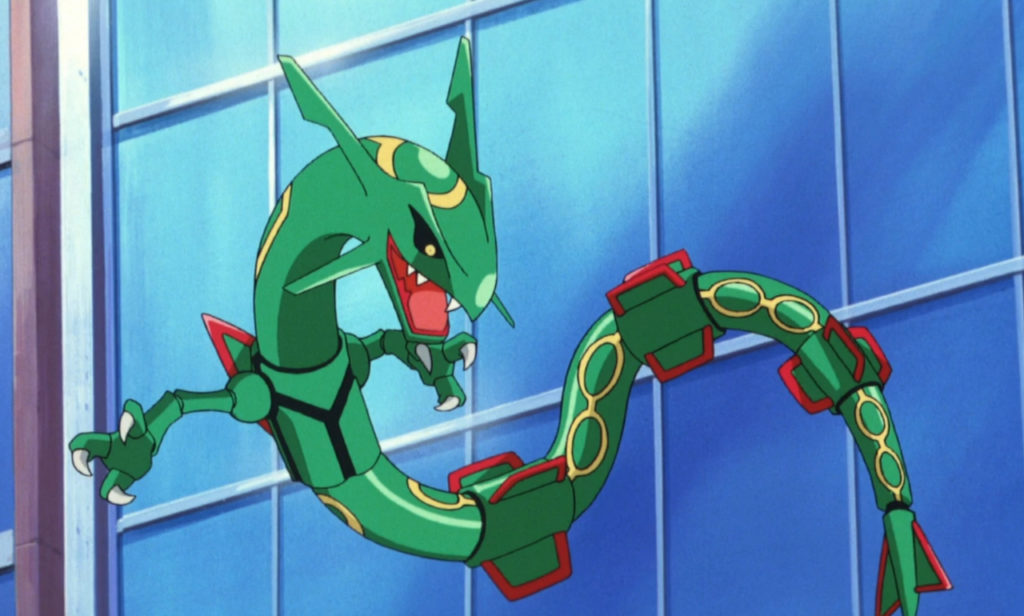 Known as the Sky-High Pokemon, Rayquaza had lived for millions of years in the ozone layer and would only descend when Groudon and Kyogre are to fight each other.
Rayquaza is a legendary Pokemon introduced in Generation III. It is also a dragon and a flying-type, similar to Dragonite and Salamence, and also possess weakness against ice, fairy, and steel-types.
Although its speed and defense are considered subpar for a legendary, Rayquaza's Atk. and Sp. Atk. can be classified among the upper tier of all Pokemons. Mega Evolution raises Rayquaza's offensive power several more levels making it the strongest physical attacker among all Pokemons, at the same time, giving it an Sp. Atk. which is second only to Mega Mewtwo Y.
6. Zekrom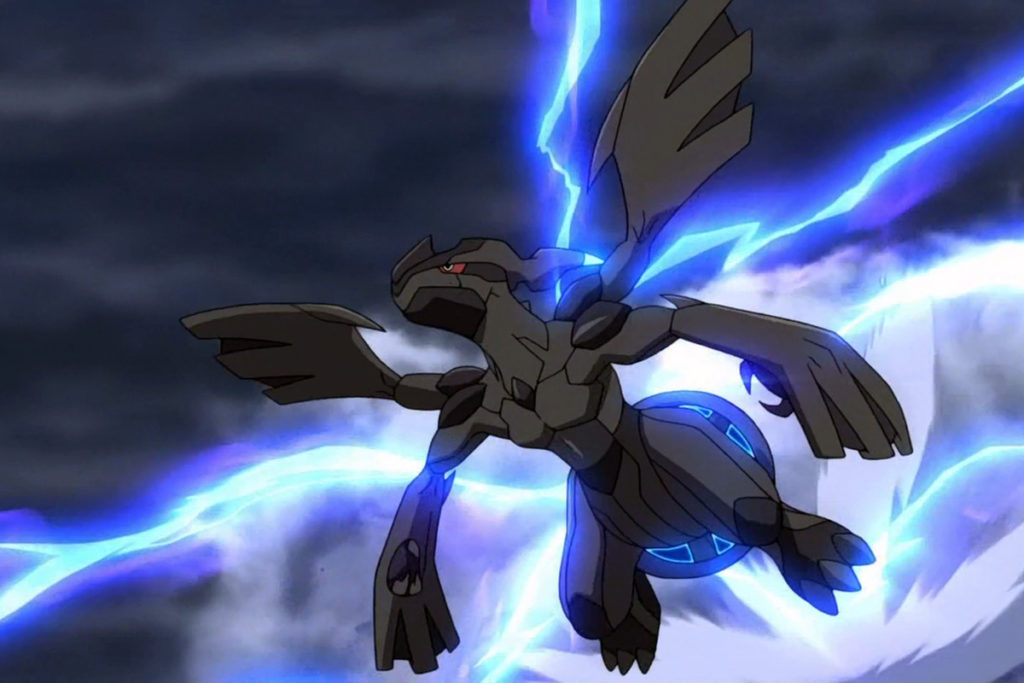 Known as the Deep Black Pokemon of Gen V, Zekrom can be considered the strongest among electric-type Pokemons. At the same time, its overall strength qualifies it among the top ten of dragon-type Pokemons.
Although Zekrom's electric-dragon typing makes it vulnerable to steel, its excellent overall stats can allow it to trade a round of blows with Pokemons with an elemental advantage over it.
Most of Zekrom's attacks are unaffected by its opponent's abilities and delivers the full force of its attacks due to its Teravolt ability.
7. Reshiram
Another legendary introduced alongside Zekrom in Gen V is the Vast White Pokemon Reshiram. This Pokemon boasts an excellent set of stats for both offense and defense, with Sp. Atk. as its biggest asset.
Reshiram is both a dragon and a fire-type. Its fire affinity gives it a degree of resistance against both steel and ice attacks, covering some major weaknesses of a dragon-type.
On the other hand, Reshiram's dragon-typing gives it resistance against water attacks, which is one of the banes of a fire-type.
As a fire-type counterpart of Zekrom, Reshiram also has a Turboblaze ability with the same effect as Teravolt.
8. Dialga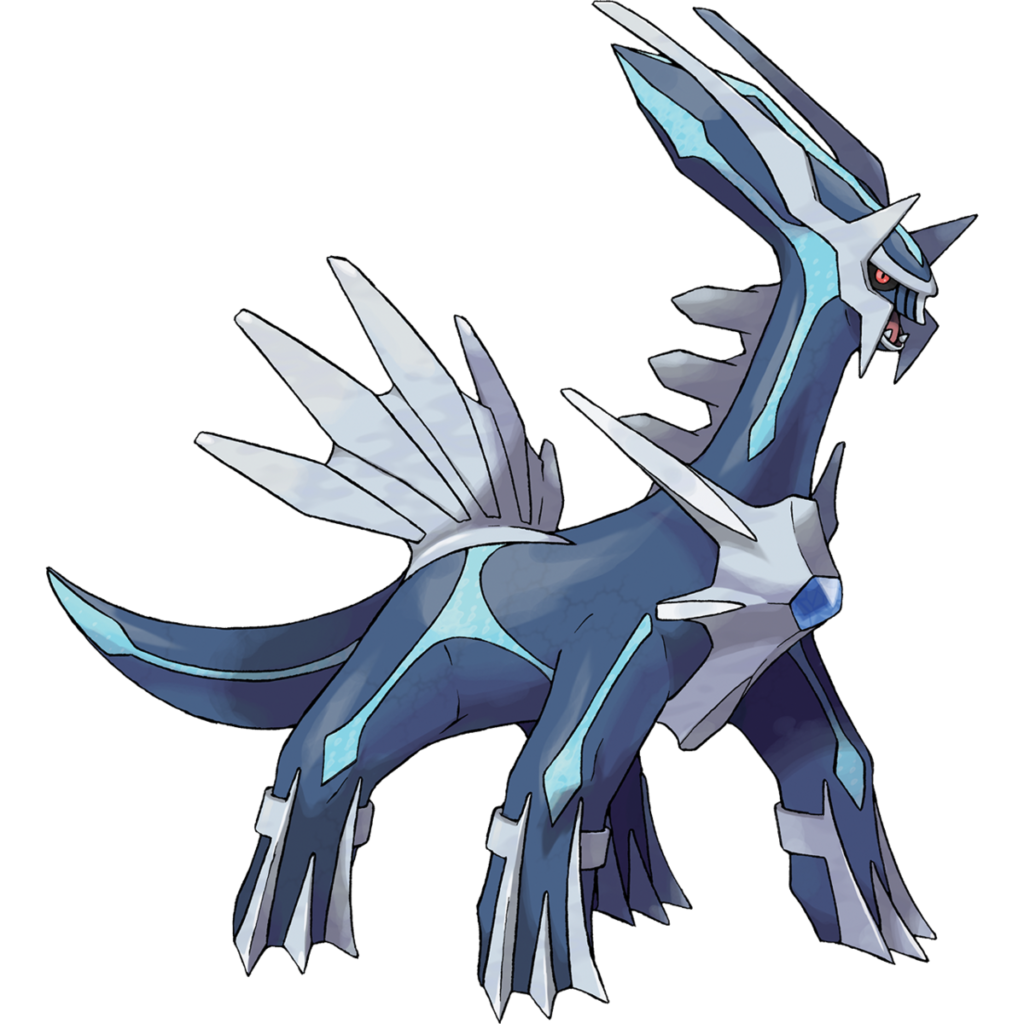 Dialga is a legendary Pokemon introduced in the 4th generation. Being both a steel and dragon-type, Dialga obtains one of the best synergy attributes for a dragon-type.
Its steel-type attributes grants in resistance against all weaknesses of a dragon-type along with new resistance to 8 more Pokemon types. Additionally, Dialga's dragon-typing grants resistance against fire-moves.
On top of having numerous resistances, Dialga's overall attributes exceed that of a standard for dragon-types, especially its high Sp. Atk. This makes Dialga exceptional for both offense and defense.
9. Eternatus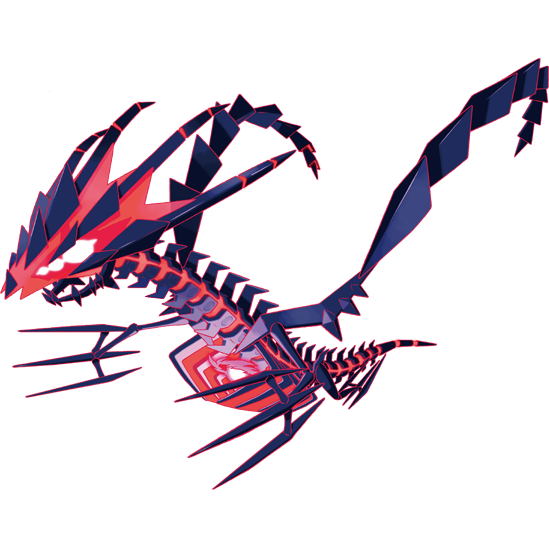 Considered as the strongest Pokemon to date, Eternatus is a legendary Pokemon introduced with the recent Sword and Shield games.
Eternatus is a poison-dragon type Pokemon, meaning that it has both resistance and advantages against fairy-types. It also has a noteworthy amount of HP, an excellent Sp. Atk., and speed that ranks 3rd as the fastest dragon-type.
Its only known disadvantage is its average Atk., Def. and Sp. Def. stats in addition to vulnerability to psychic and ground-type attacks.
Eternatus is already formidable in its base form. However, it can still transform into an insanely powerful Eternatus Eternamax, making it the strongest Pokemon looking on total base stats alone.
It is the first Pokemon who attained a four-digit stat (1125). For comparison, Mega Rayquaza currently ranked second only has a total stat of 780. What's more compelling is that 750 of Eternamax's stats are evenly distributed on Def, Sp Def, and HP, making it the leader on these categories.
Conclusion
With almost all dragon-types collectively being legendary or pseudo-legendary, many other dragon-type Pokemons could have a place in this list.
Both Charizard and Sceptile are deserving to be included. However, both Pokemons only gain their dragon-attribute after their Mega Evolution. Hence, we've decided to leave them out of this list.
Legendary Pokemons such as Latios, Latias, Giratina are also worth mentioning. In terms of overall stats, they can be considered powerful enough to be included. However, their typing combinations offer more weaknesses than advantages, making them less threatening for more Pokemons.
In Kyurem's case, its other form can overpower both Reshiram and Zekrom's respective strengths. However, this is under the condition of Kyurem fusing with either one of them. Kyurem, in its base form, is still slightly lacking to make it to the list.
Here are other dragon-type Pokemon we've considered for the list:
---
Related articles: