The video game industry has always been numbers-obsessed.
From the Sega vs Nintendo war that defined the 90's to the subsequent generational console wars in the years and decades after, numbers and sales figures have always played a crucial part of how the video game industry, as a whole, has developed.
With that said, you'd be surprised as to which video games have sold the most throughout history. Here are the top 10 best-selling video games of all time.
This list was compiled referencing the data from Wikipedia.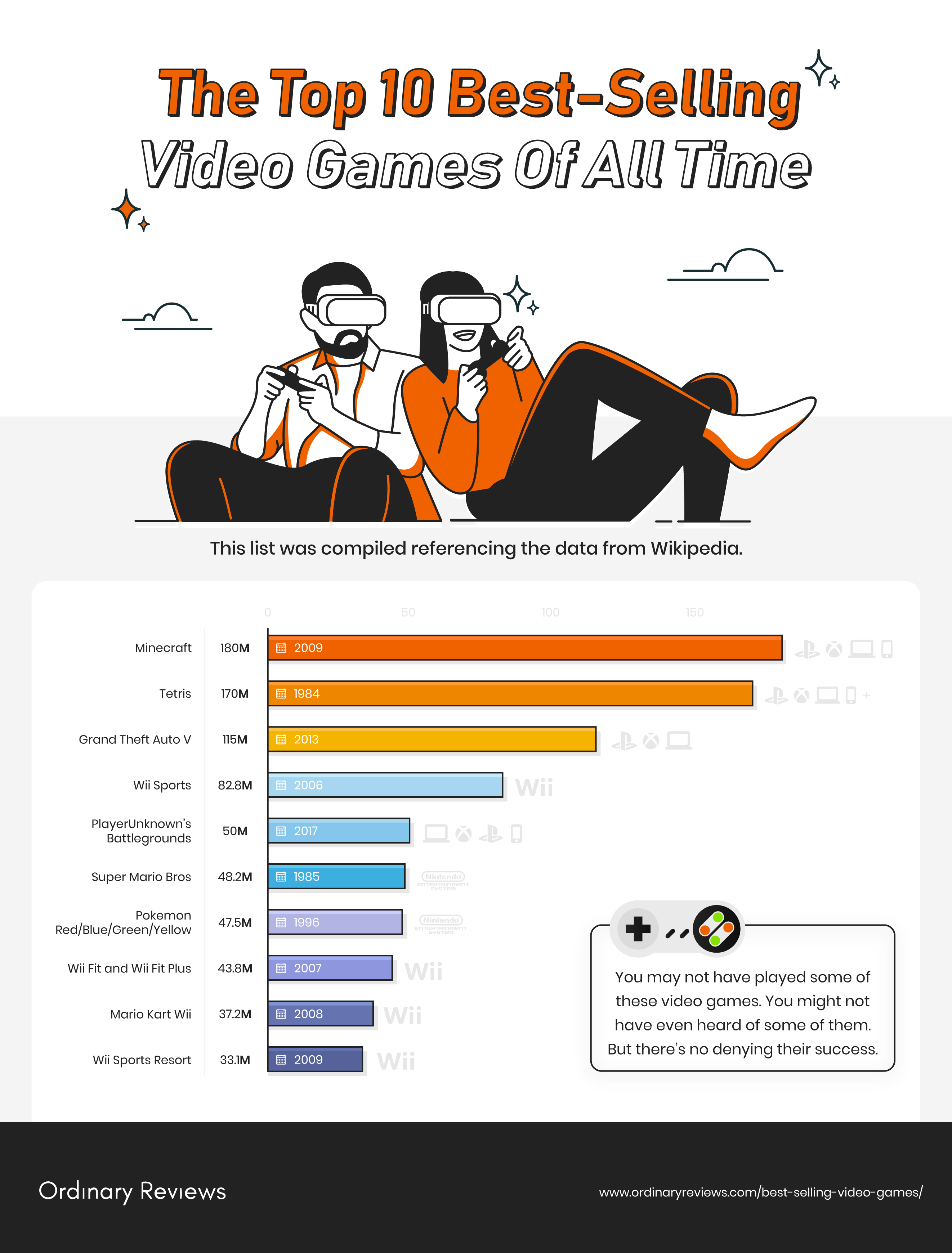 Feel free to use this infographic on your website. We appreciate a link back to this article / domain if you use it.
10. Wii Sports Resort — 33.1 million
Released: June 2009
Platform: Nintendo Wii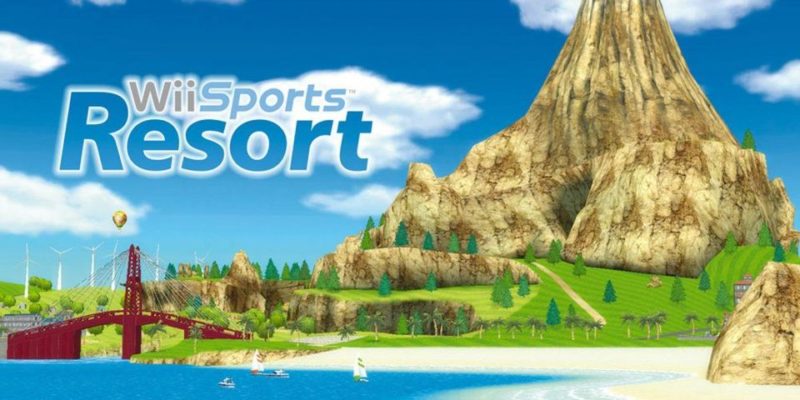 Released in June 25, 2009, Wii Sports Resort is a sequel to the widely successful Wii Sports that the Nintendo Wii originally came with when it first released back in 2006.
Like the original, Wii Sports Resort is a pack-in title. This means that it was a tie-in purchase, first with the Wii MotionPlus accessory, and from 2009 onwards, the game was included with newer Wii consoles along with the original.
Unlike the original title, Wii Sports Resort did not gain as much critical acclaim.
However, it was well-loved, both because of its simplicity and appeal to a wide range of audiences.
9. Mario Kart Wii — 37.2 million
Released: April 2008
Platform: Nintendo Wii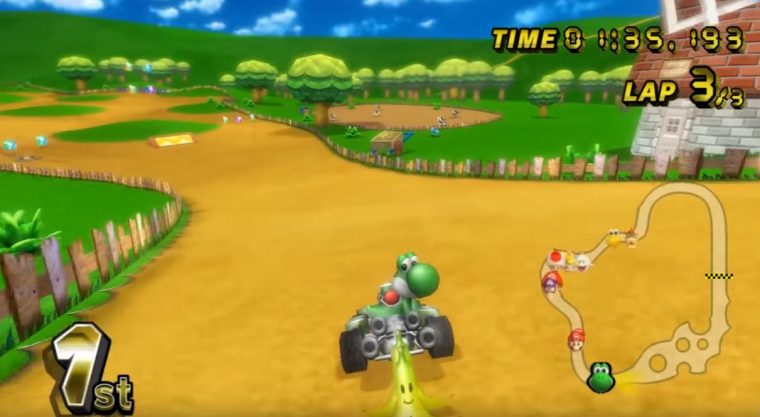 Part of the successful Mario Kart franchise, Mario Kart Wii is the second-best-selling video game on the Nintendo Wii of all time.
It's also the most commercially successful title in the franchise.
To date, many consider Mario Kart Wii as the best game in the Mario Kart franchise, as well as one of the best racing games of all time.
Mario Kart Wii has been praised for its online play and wide number of tracks, characters, as well as karts to choose from.
Critics also cite how Mario Kart Wii took an already simple formula from previous Mario Kart games and made it even simpler, without making gameplay feel boring or bland.
8. Wii Fit and Wii Fit Plus — 43.8 million
Released: December 2007
Platform: Nintendo Wii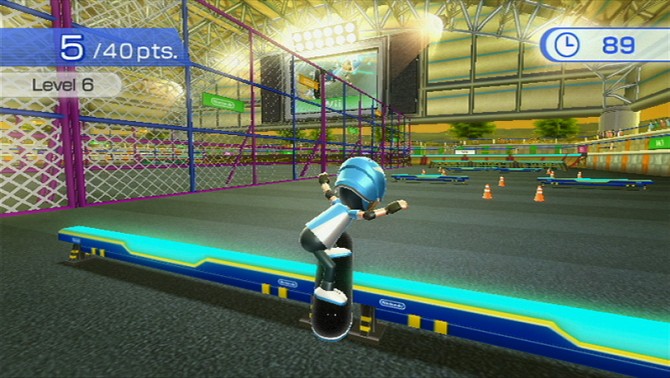 The success of Wii Fit and its sequel, Wii Fit Plus, is owed much to the intuitive design of the Nintendo Wii and less because of how good these games were.
Nevertheless, they make their way on our list with a combined total of 43.8 million units sold.
Both games feature a variety of exercises and stretches. This includes yoga, strength training, aerobics, and balance games.
In addition to being a fun, family game to play and as an excellent way to exercise together as a group, Wii Fit and Wii Fit Plus has also been used in physiotherapy rehabilitation.
7. Pokemon Red/Blue/Green/Yellow — 47.5 million
Released: 1996
Platform: Nintendo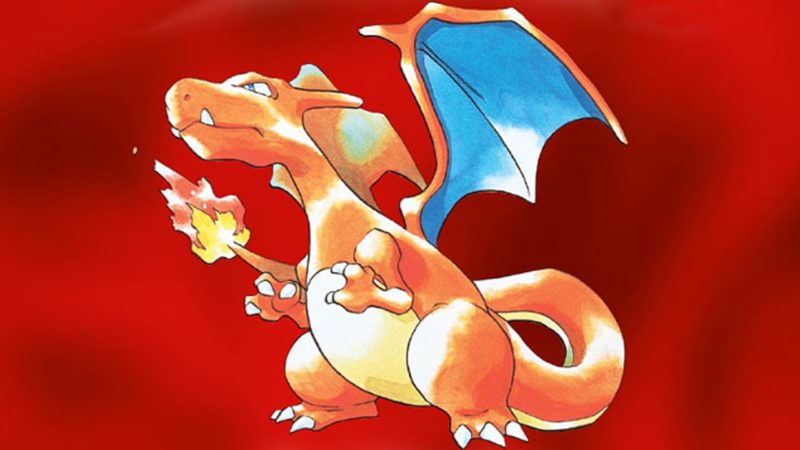 One of the most iconic video games of all time, the Pokemon RGBY games, as they have been affectionately called by fans of the franchise, lands its way on the no. 7 spot on our list with 47.5 million units sold.
The Pokemon RGBY games initially released as just Red and Green in Japan. However, later on, this was changed to just Red and Blue versions in other territories.
Then, sometime later, a Yellow version, which featured Pikachu as the player's starting Pokemon, was released across all territories.
These days, the Pokemon formula is no longer considered new.
Players pick from one of three Pokemon, go on a quest to capture as many Pokemon as they can, beat your rival, take down a villainous organization or two while they're at it (originally the Team Rocket), and become the best Pokemon Trainer in the world by beating all of the region's Gym Leaders, as well as its version of the "Elite Four".
Subsequent games have tried to change the formula up a bit, but the core themes have remained largely the same.
But then again, why would you mess with it?
With over 300 million copies sold as of late 2017 — that figure is probably over 500 million now.
Pokemon's success is undeniable, and the franchise owes it all to the first four titles that introduced Pokemon to the world.
6. Super Mario Bros. — 48.2 million
Released: 1985
Platform: Nintendo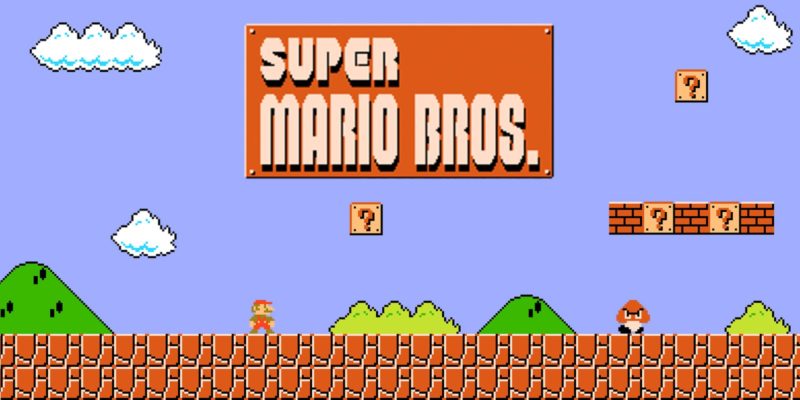 Successful franchises are rarely built on one game alone. It's usually because of a series of successful releases that makes a video game franchise successful.
The first Pokemon game is one of the few exceptions.
The first-ever Super Mario Bros. title is another.
Super Mario Bros.' lifetime sales across multiple consoles sits closer to 50 million units sold than it does to 40 million, and for good reason — it's the title that gave birth to Mario.
So successful was Super Mario Bros. upon its release in 1985 that it was later ported to other consoles. The iconic platform has since been made available for the arcade and numerous other modern consoles.
It even recently made its way to the Nintendo Switch via the Nintendo Switch Online service.
A timeless classic, Super Mario Bros. would probably still sell a couple million more units if it was re-released and sold again today.
5. PlayerUnknown's Battlegrounds — 50 million
Released: 2017
Platform: PC, XBOX, Playstation, Mobile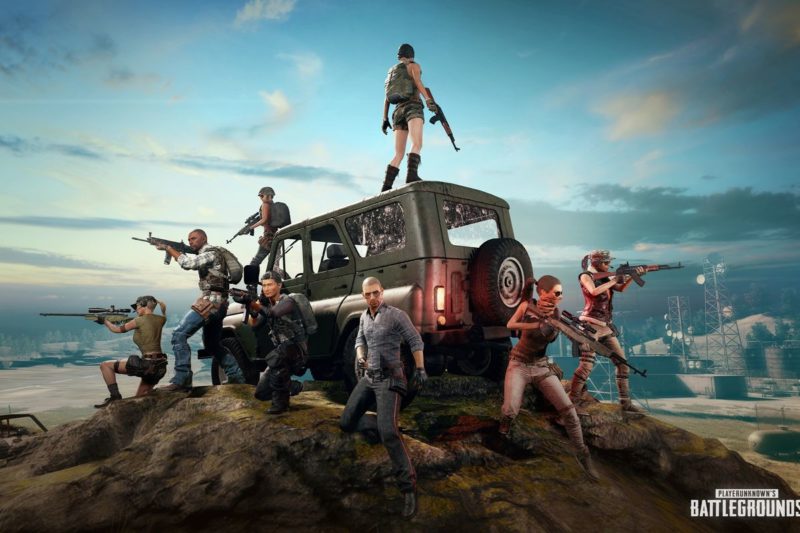 PlayerUnknown's Battlegrounds is easily the most recent title on our list and it achieved the record in, well, record time.
First released as an Early Access title via Steam on the PC on March 2017, PlayerUnknown's Battlegrounds became the fifth-best-selling title of all time on June 2018 with 50 million copies or units sold.
There's even a chance that PUBG might have even sold more copies since.
Either way, with no financial records to back up that claim, we have no choice but to leave PUBG at No. 5, which is far from bad.
PUBG is what arguably started this whole Battle Royale craze that's been going on for the past couple of years.
Although Fortnite has since overtaken PUBG in terms of popularity, with Apex Legends closing behind, PUBG remains a very successful title that has since inspired countless other rip-offs and its very own free-to-play mobile version, PUBG mobile.
4. Wii Sports — 82.8 million
Released: 2006
Platform: Nintendo Wii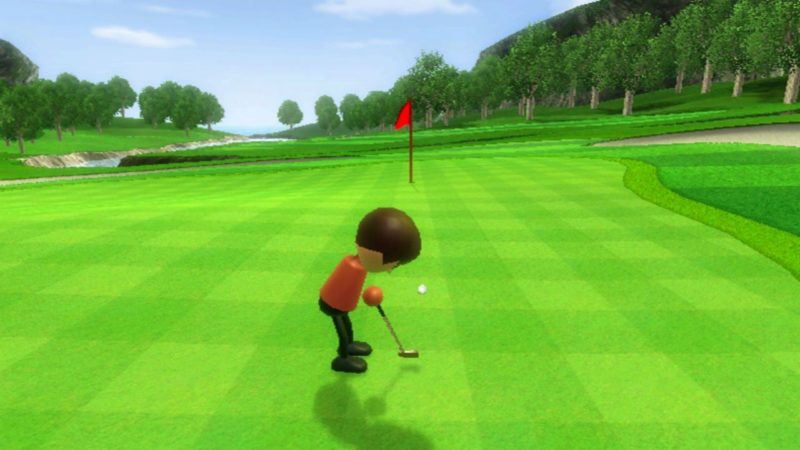 Wii Sports was the original pack-in title for the Wii Sports, which is largely the reason why it's so high up on our list. However, Wii Sports wasn't just a successful game because it was included along with the Nintendo Wii.
Surprisingly enough, Wii Sports was actually a good game. It received many awards upon release, with critics describing the game as the perfect way to showcase the new features of the Nintendo Wii.
Wii Sports is currently the best-selling single-platform game in history, with nearly 83 million copies sold.
3. Grand Theft Auto V — 115 million
Released: 2013
Platform: Playstation, XBOX, PC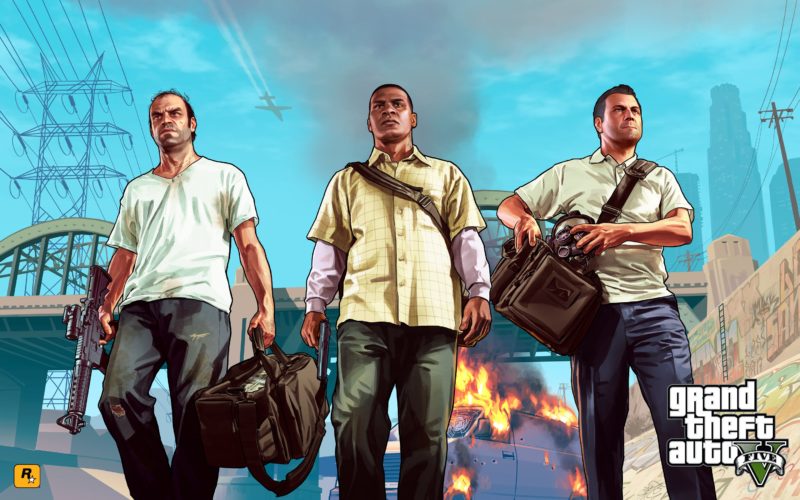 Released to much anticipation back in 2013, Grand Theft Auto V sold incredibly well upon release, and it hasn't stopped selling since.
GTA V has sold so well that it became just the third video game ever to break the 100 million mark. But that's not all. What's even more amazing about GTA V is it is considered the most-profitable entertainment release in history, not just in video games.
As of April 2018, GTA V has generated over $6 billion USD in revenue for its developers, Rockstar Games.
This is the most for any game, book, or movie ever released.
Considering that the development and marketing budget of GTA V is estimated to be over $265 million USD, we'd say that it's money well spent on the part of Rockstar Games.
2. Tetris – 170 million
Released: 1984
Platforms: Nintendo, PC, Mobile, etc.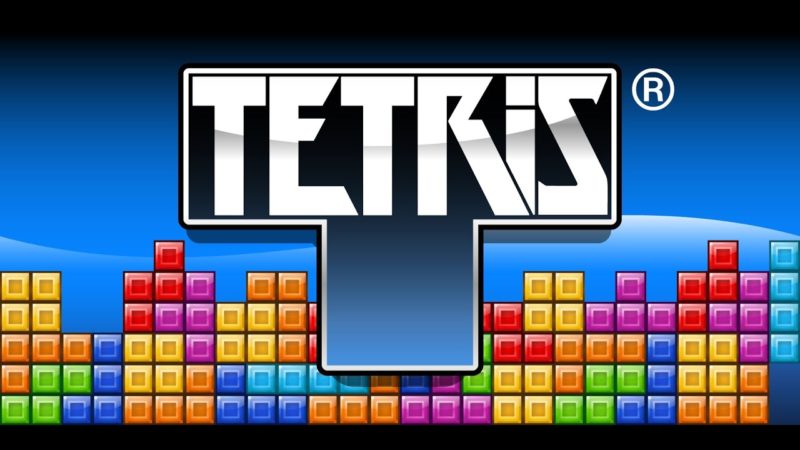 Tetris used to be the number one most sold game of all time, especially since it was released a few decades ago.
It has since been overtaken by Minecraft if the stats are correct.
For those who are young / or somehow have not heard of Tetris, it is a tile-matching puzzle game.
You have to match the tiles as they drop to the bottom and they come in different shapes.
Even if you never heard of the name, you would have seen the gameplay, as many mobile apps have copied it over the years.
It may have also inspired other similar tile-drop kind of games these days.
1. Minecraft — 180 million
Released: 2009
Platforms: Playstation, Mobile, XBOX, PC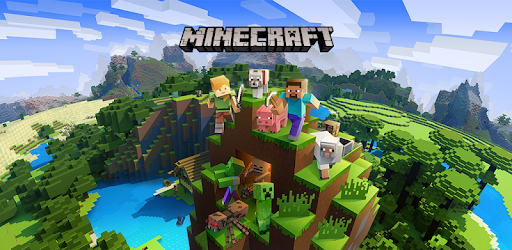 Minecraft is one of the best video games of all time. It's also one of the best-selling video games of all time, which is only fitting since its become such a global phenomenon since its release way back in 2009.
Minecraft is also arguably right up there as one of the greatest success stories in entertainment.
First developed as a side-project by Markus "Notch" Persson, Minecraft has since been purchased by Microsoft and adapted to mediums outside of video games, including but not limited to movies, books, and toys, among others.
As of the moment, Minecraft enjoys an estimated player count of 250 million, albeit around 100 million of those are from China where it is available for free.
Final Thoughts
You may not have played some of these video games. You might not have even heard of some of them. But there's no denying their success.
As they say, the proof is in the pudding.
With strong sales figures to show for their success, these video games are the top sellers of all time.