Coming Home is a main mission relating to Skye Larson in Watch Dogs: Legion.
Your task is to investigate Skye's home and find out what she's planning.
Here's a walkthrough of Coming Home in Watch Dogs Legion.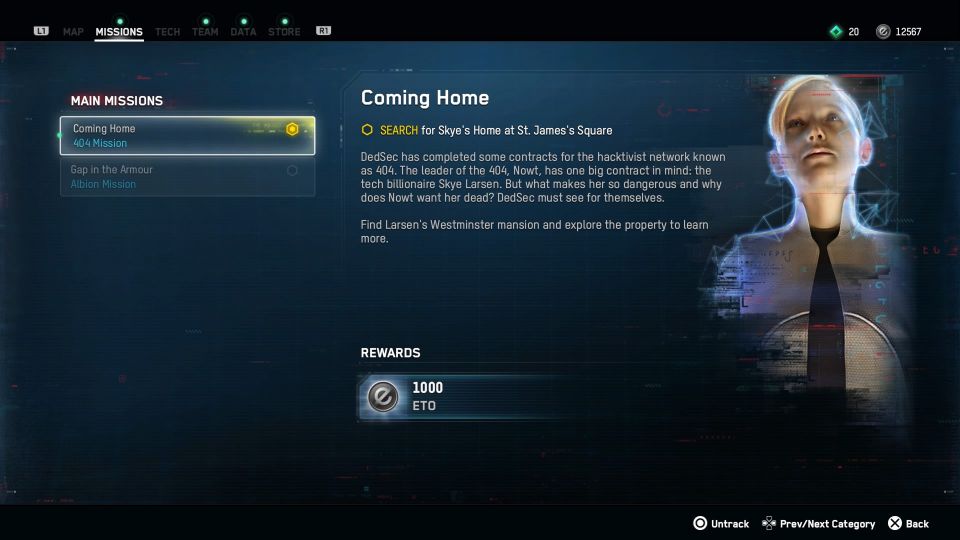 Get to Skye's home
Head to Skye Larsen's home located in St. James Square, as shown in the map.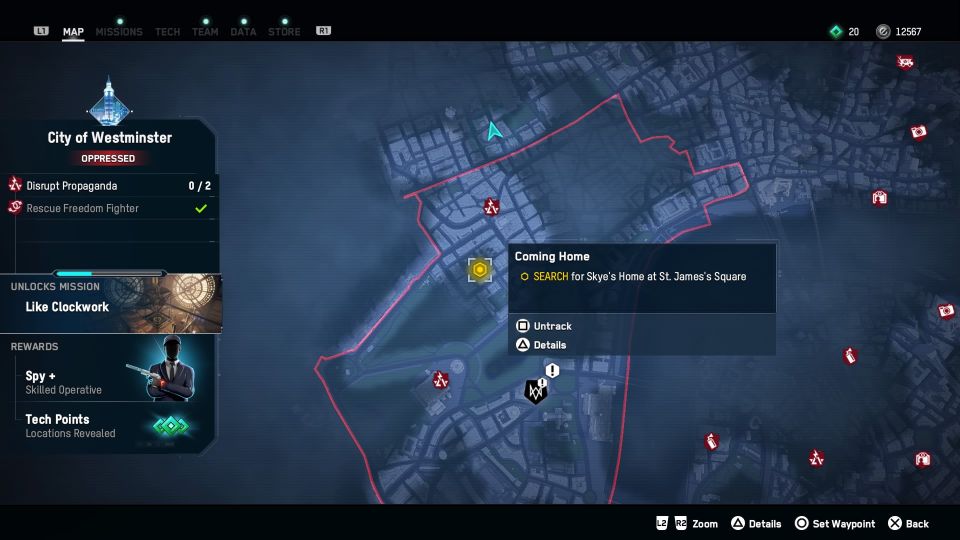 You can enter through the front gate but you should disable the alarm first by hacking.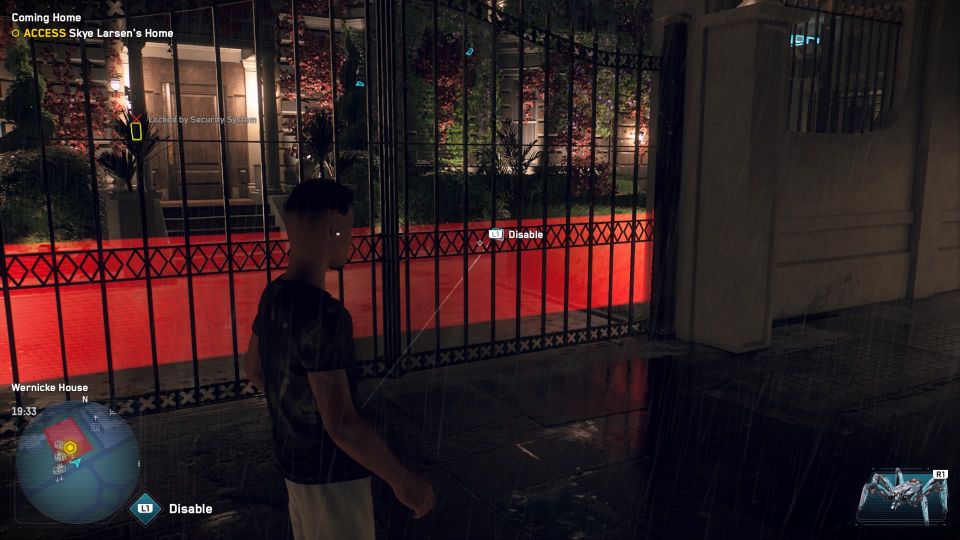 Use a vehicle to crash through the gate after disabling the alarm.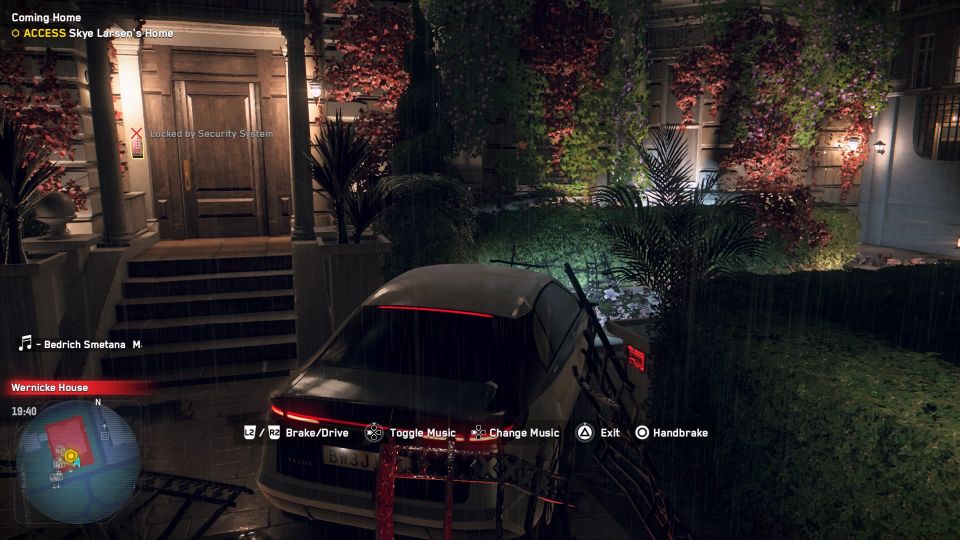 Access Skye Larsen's house
To access her house, you need to solve the circuit. If you scan at the door, you will see the circuit. Follow it and you'll see that the entire side of the house are all circuits.
Hijack a camera across the road and you'll be able to complete this easily.
Just rotate the circuits until you unlock all of them, and the circuit leading to the front door has to be blue.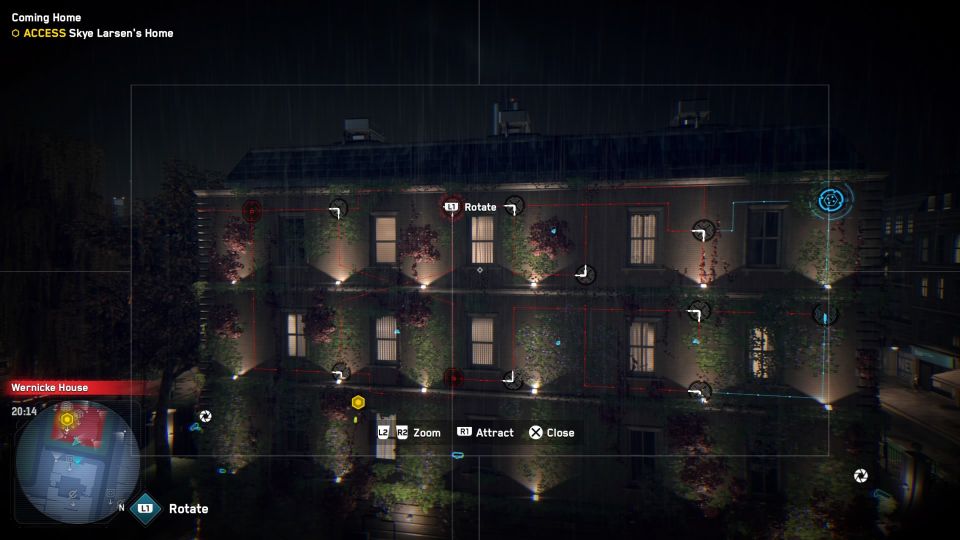 Investigate Skye's home
Enter the house through the front door.
Interact with the keyboard upstairs.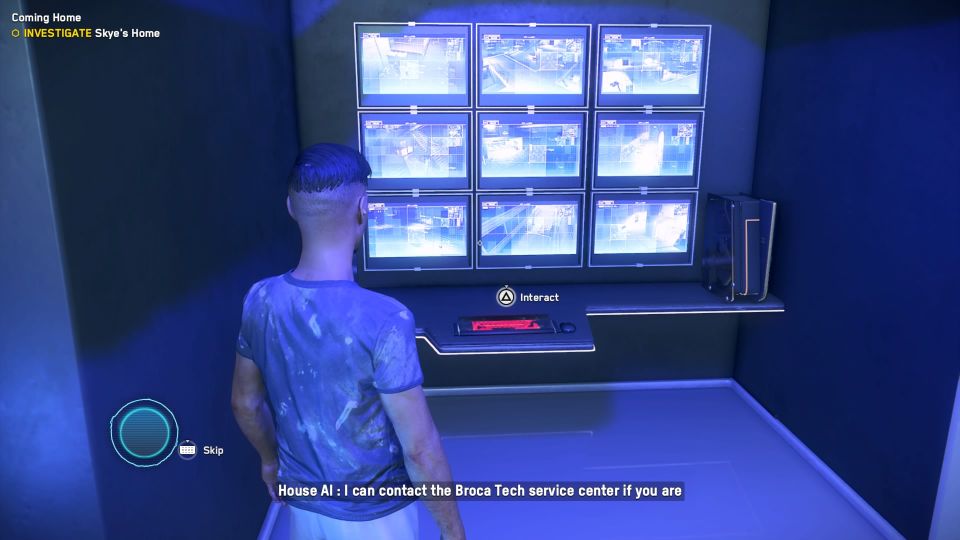 Then, use the elevator to reach the basement.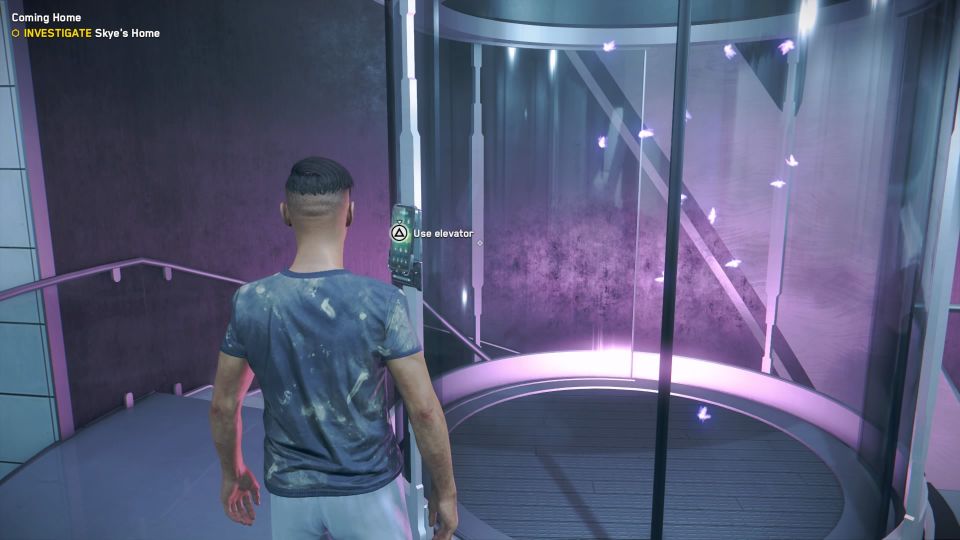 Access her cottage
You will then reach her secret cottage in the basement. Interact with the tombstone in front of the house.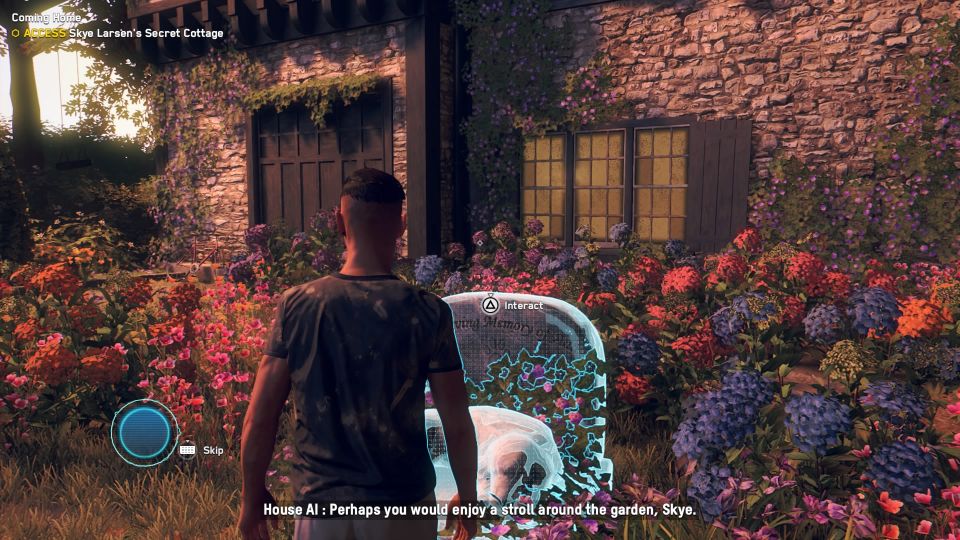 At the side of the house, there's also a dog collar to interact with.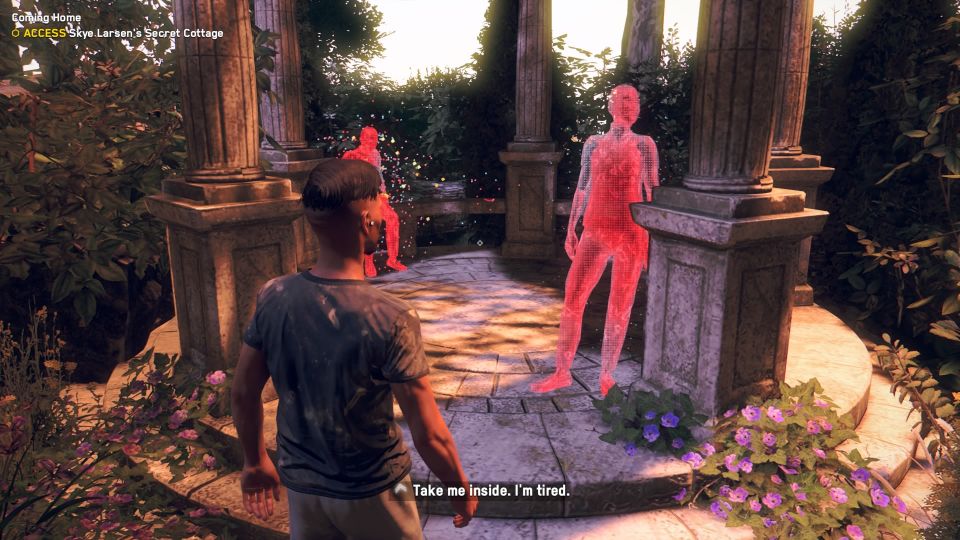 The dog collar will give you the password to enter the front door. Inside, an AR reconstruction will load. Pick up all the items in the house.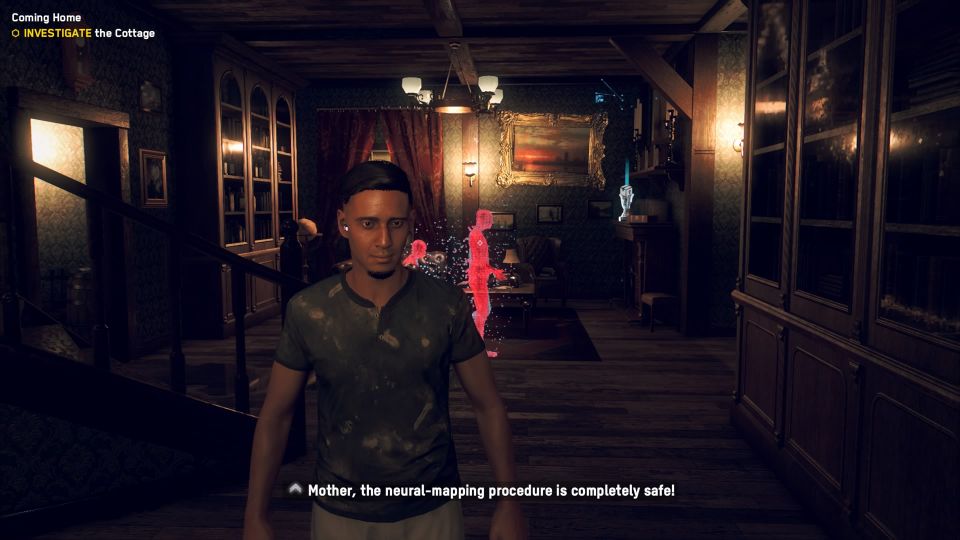 The next thing to investigate is this special room shown in the image below. It's located on the ground floor, just further in the kitchen area.
You will see that the dog's conscience has somehow been integrated into a bot. Shut off the bot by interacting with the device to let the dog go in peace.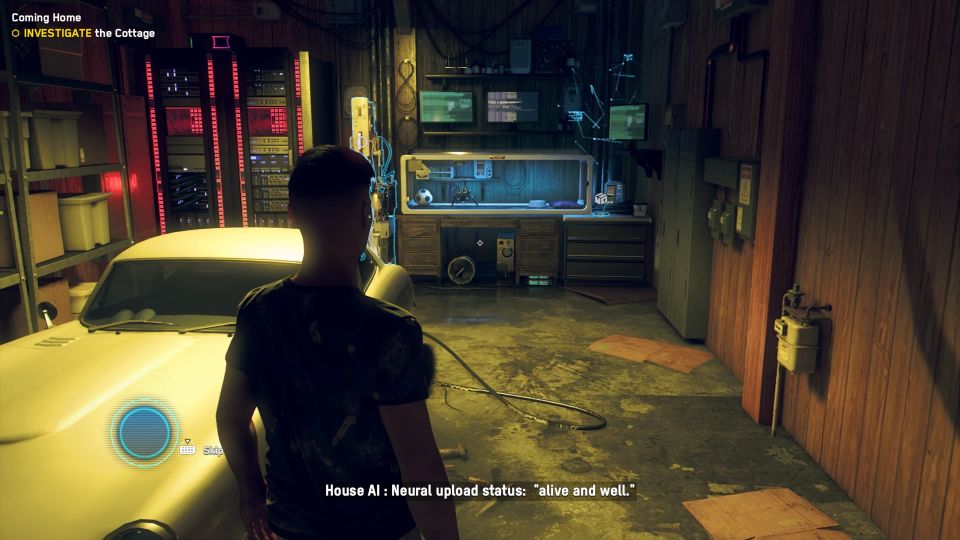 Leave the room and go upstairs. Access the first door on the left. Interact with the items inside.
Also, enter the room at the right side and investigate the room.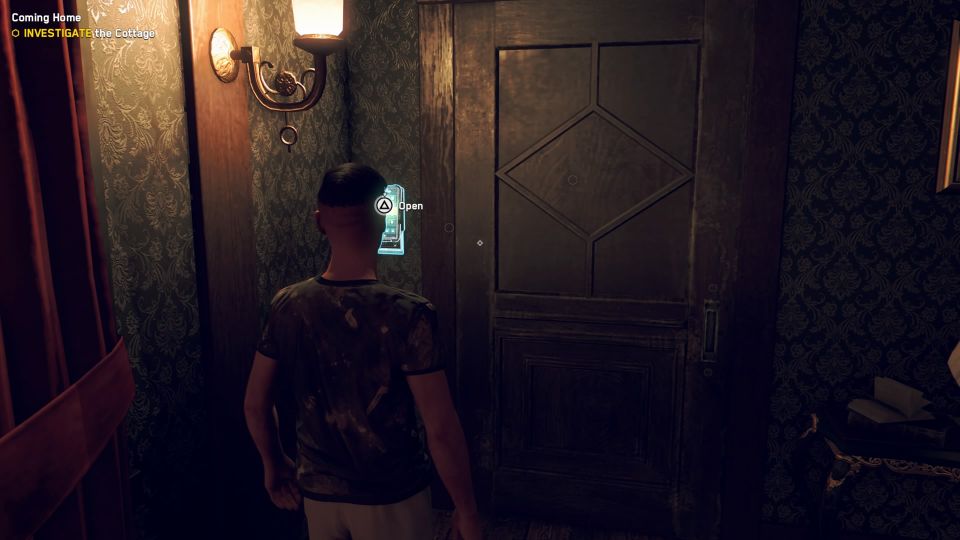 Once you're done, go downstairs and enter the room at the living area.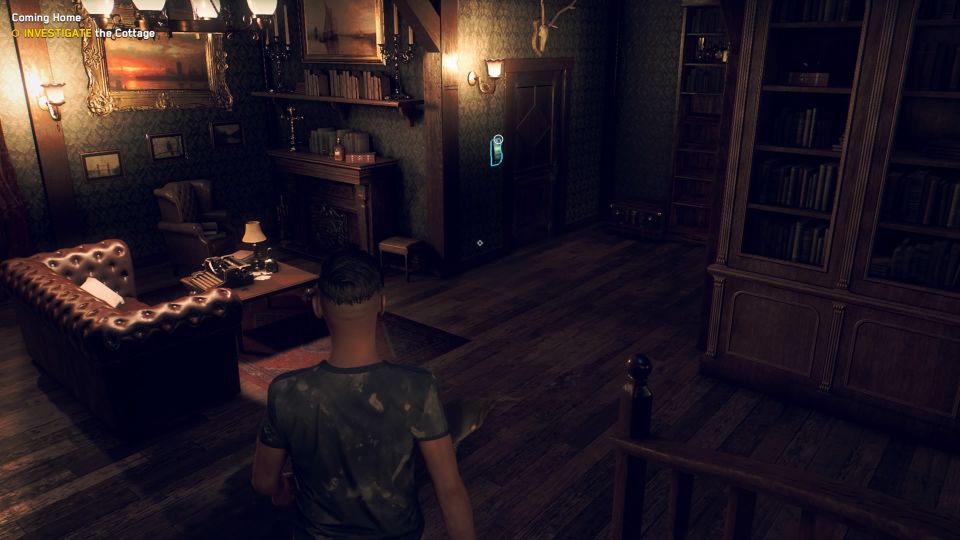 You will then see another secret room. Pick up whatever items you can find.
After the AR reconstruction is done, go to the next room.
You will then see a recording of what actually happened between Skye and her mother.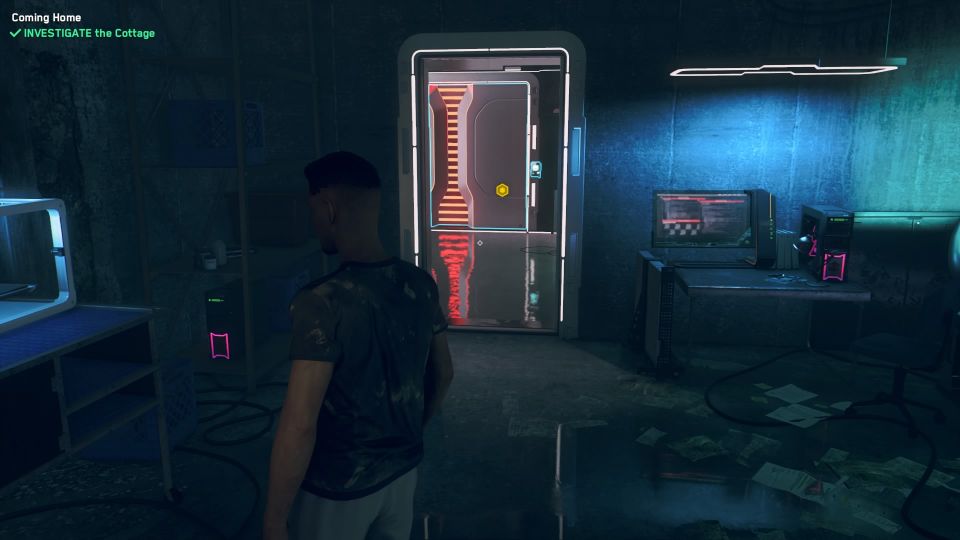 After the presentation, you will then be introduced to Skye Larsen's mother whose conscience was transferred to the house's AI after her death.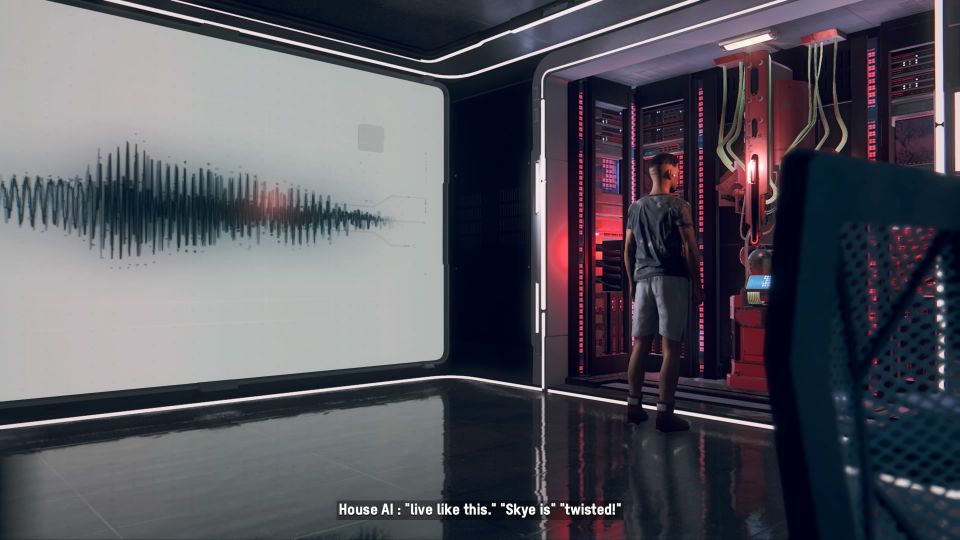 Release Larsen's mother
She'll ask you to let her go. Interact with the machine to shut her off.
You will then get the coordinates to Skye Larsen's actual location.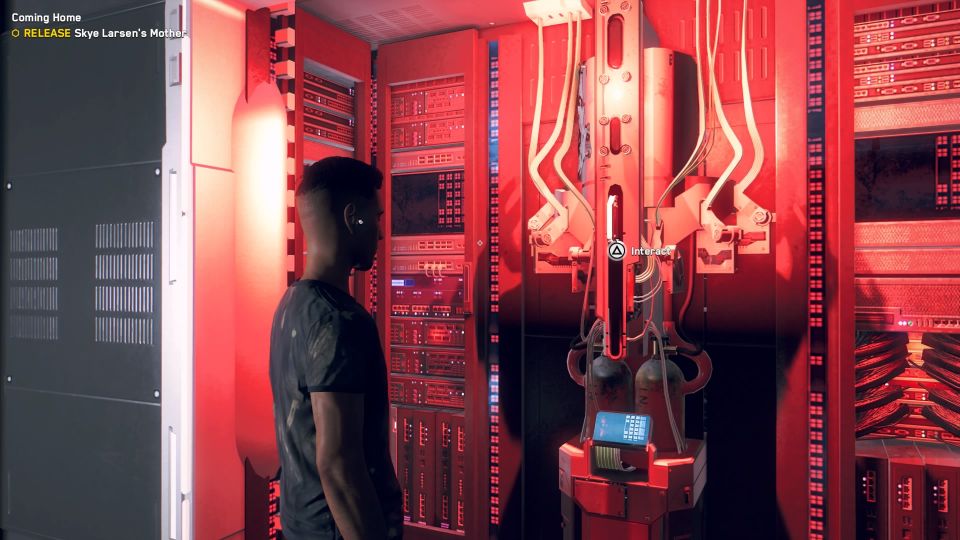 Before you leave the house, you can now access the middle room upstairs and there's a relic inside.
Leave the house to complete the mission.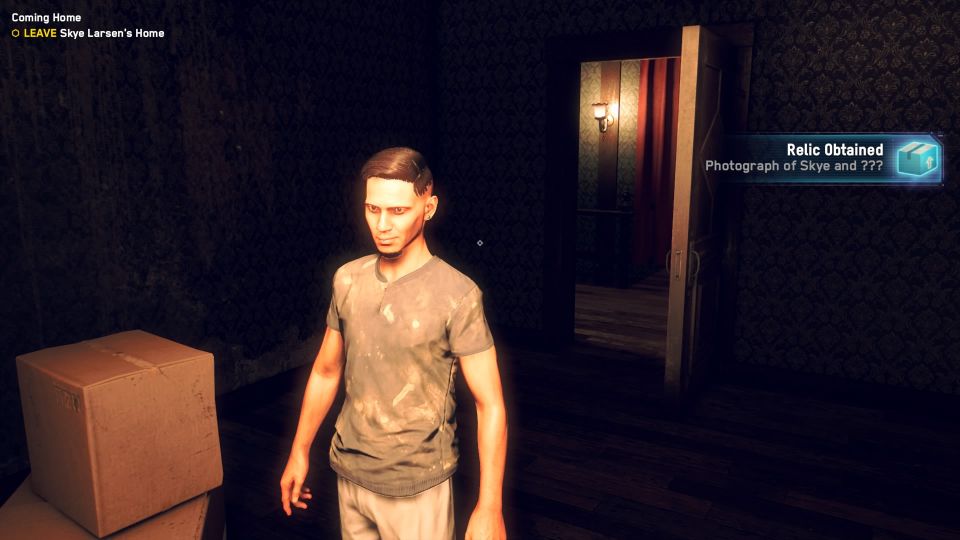 ---
Related posts:
Watch Dogs Legion: 404 Not Found (Mission Walkthrough)