In the new game Tower of Fantasy, eating is a way to replenish your health.
As such, you will need to keep food with you at all times. It's better if you learn how to cook in the game.
Here's how cooking and creation works in Tower of Fantasy.
How to cook in Tower of Fantasy
Cooking is quite straightforward. You have to look for devices called Cooking Pots.
They look like robots and they're scattered around the open world.
When you find them, just interact with them to start cooking.
In the beginning, you'll see a small number of recipes that are already unlocked. Each recipe will specify the ingredients required. Just use the ingredients and start the cooking process.
The food will be ready in seconds.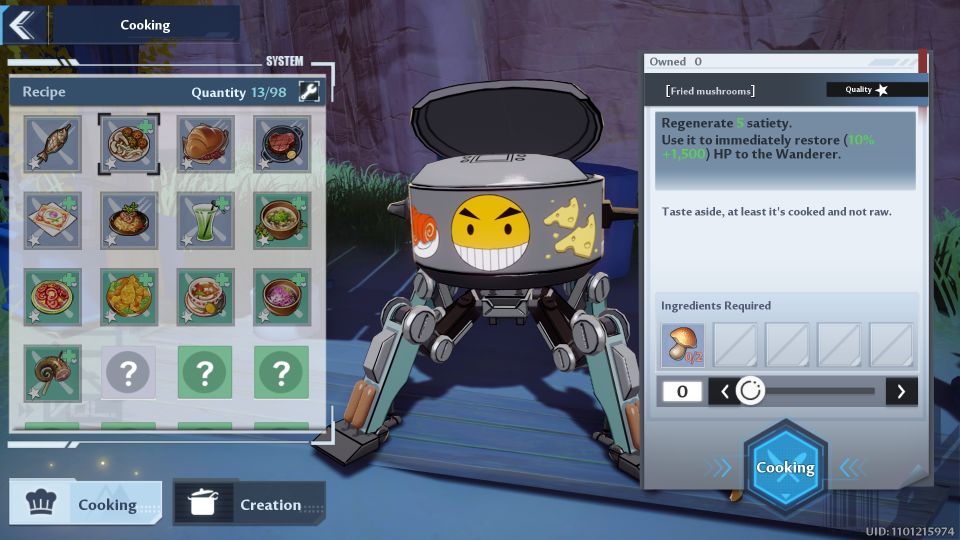 How does creation work
Creation is a way to discover new recipes.
You will have to experiment with putting different ingredients. The more the quantity of ingredients placed, the higher the success rate.
If you wish to increase the success rate to 100%, you have to add up to 15 ingredients in total.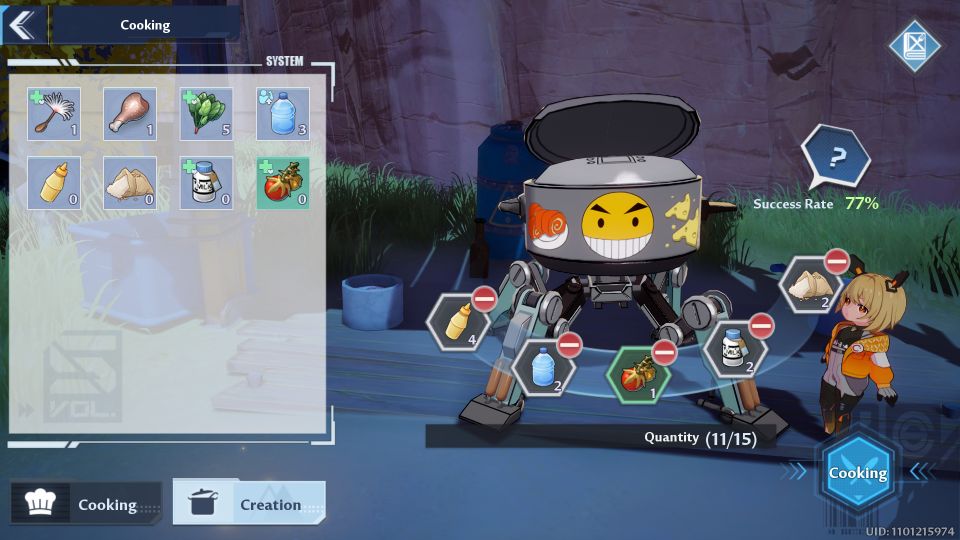 ---
Related posts:
Tower Of Fantasy: Forced Decipher Or Perfect Decipher
Tower Of Fantasy: How To Fast Travel In The Game
How To Get Black And Gold Nucleus In Tower of Fantasy