Sure Bet is a side mission available in Gagarin in Starfield.
Your objective is to help Lizzy collect her liquor from a derelict spaceship.
Here's a walkthrough and guide of Sure Bet in Starfield.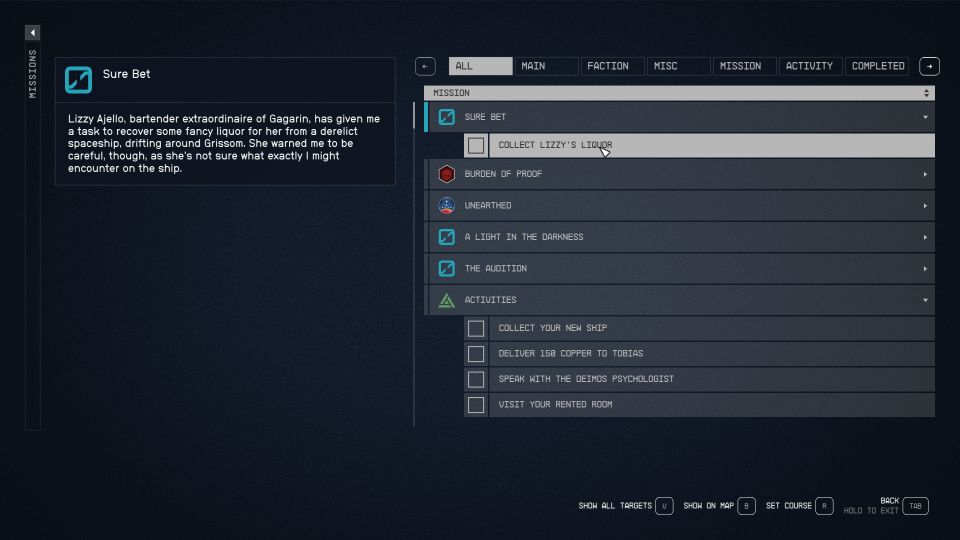 To begin the mission, talk to Lizzy who is a bartender in Gagarin of Alpha Centauri.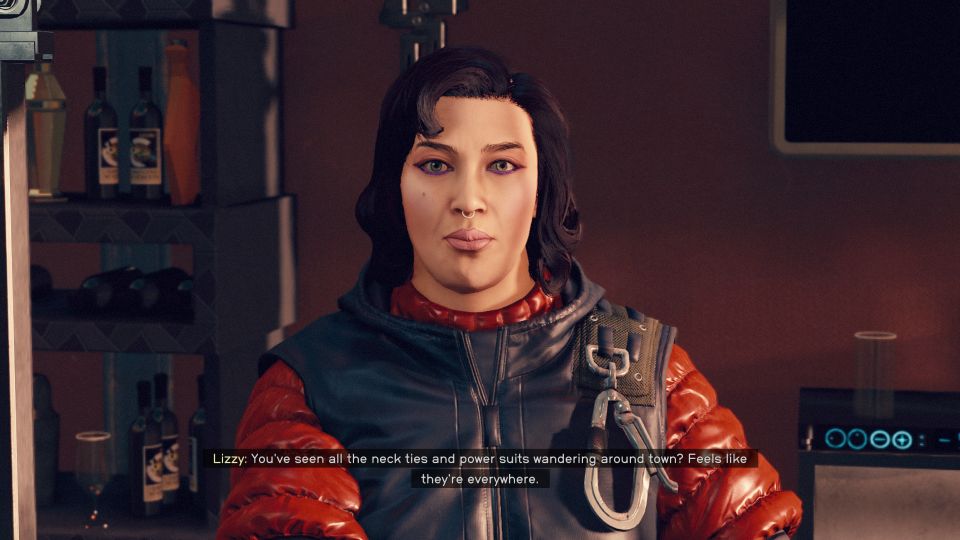 Go to the Deimos Armored Transport
The liquor is on the spaceship "Deimos Armored Transport" in the Alpha Centauri system as well.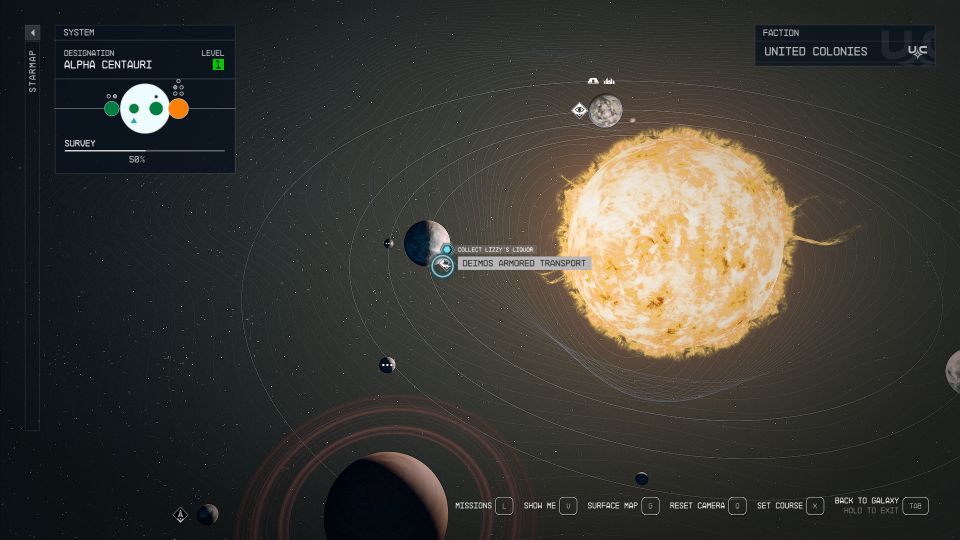 Go near it to dock.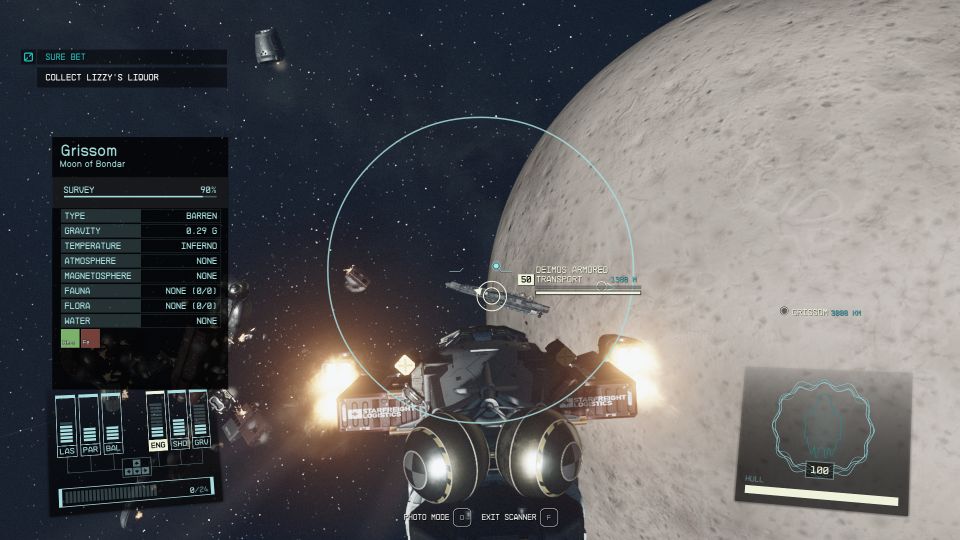 Collect Lizzy's liquor
Enter the ship to find Lizzy's liquor.
Inside, you'll find a lot of Pirates to kill.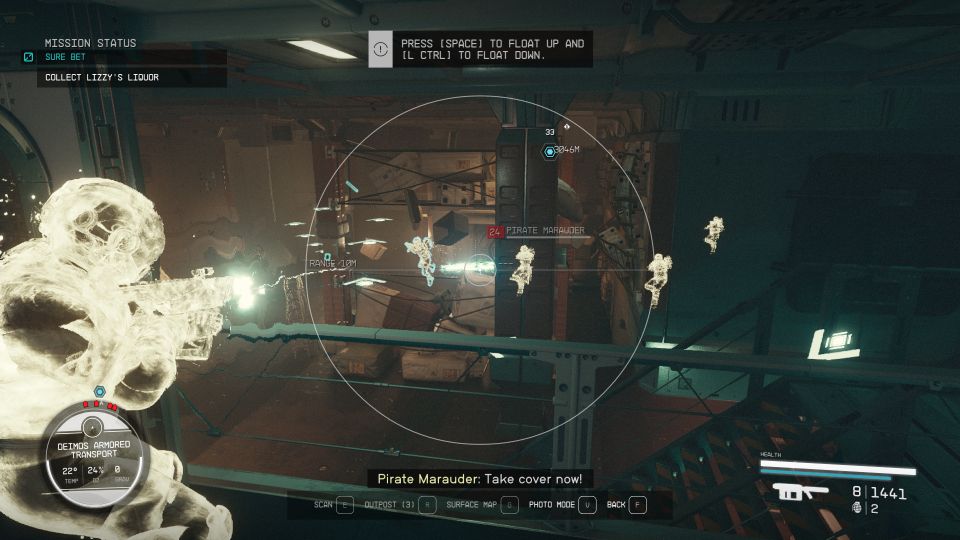 Go all the way to the end and you'll reach a dead end.
Look for the elevator that's not working. Open the hatch inside the elevator and go up using the elevator hatch whenever it's in anti-gravity mode.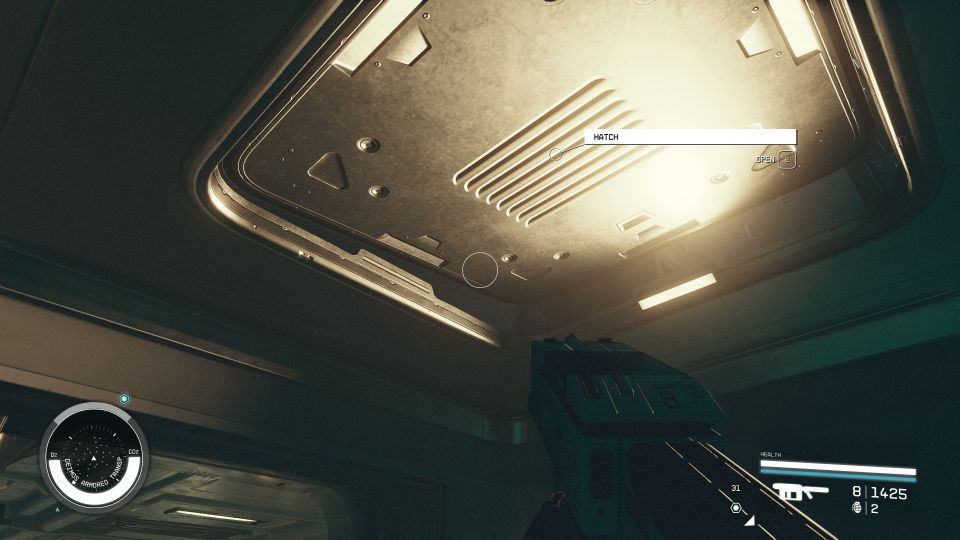 You'll see more Pirates up here. Take them down.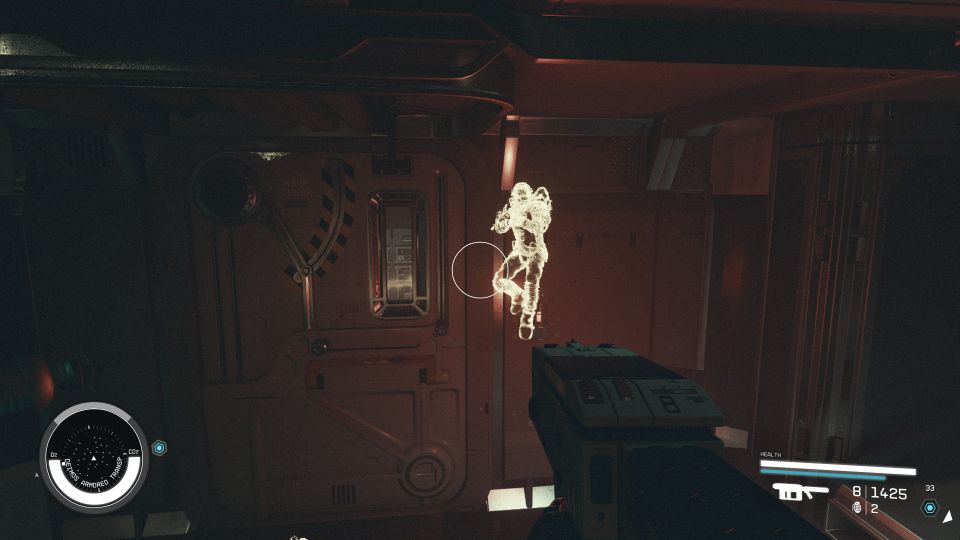 The elite mob is a Pirate Cutthroat at level 62.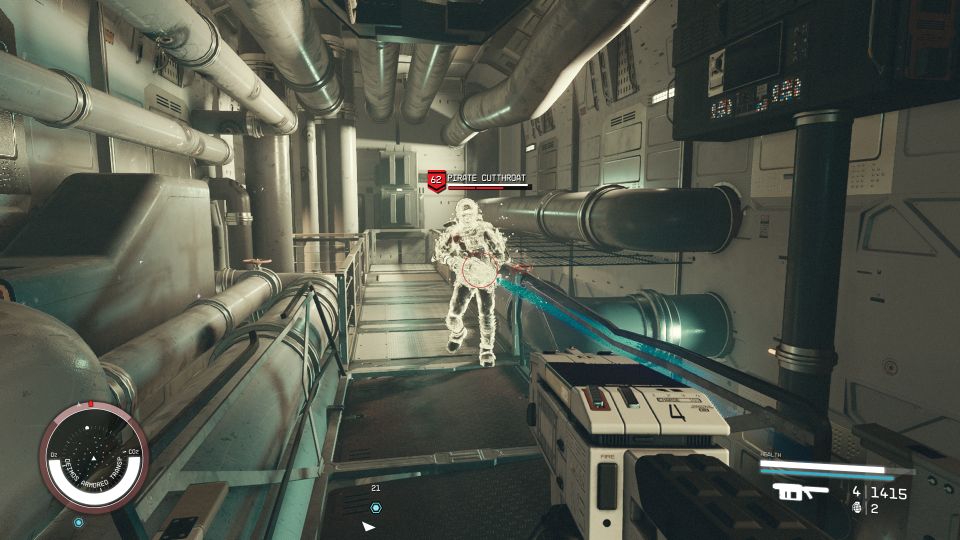 Go until you see a spinning gear / fan.
Wait for it to stop and cross over.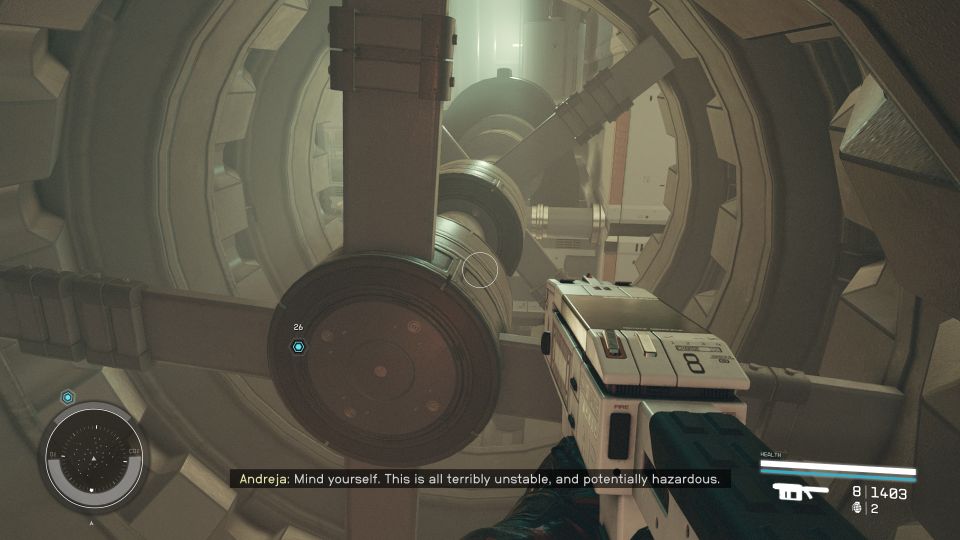 Use the computer in the room to open the vault door.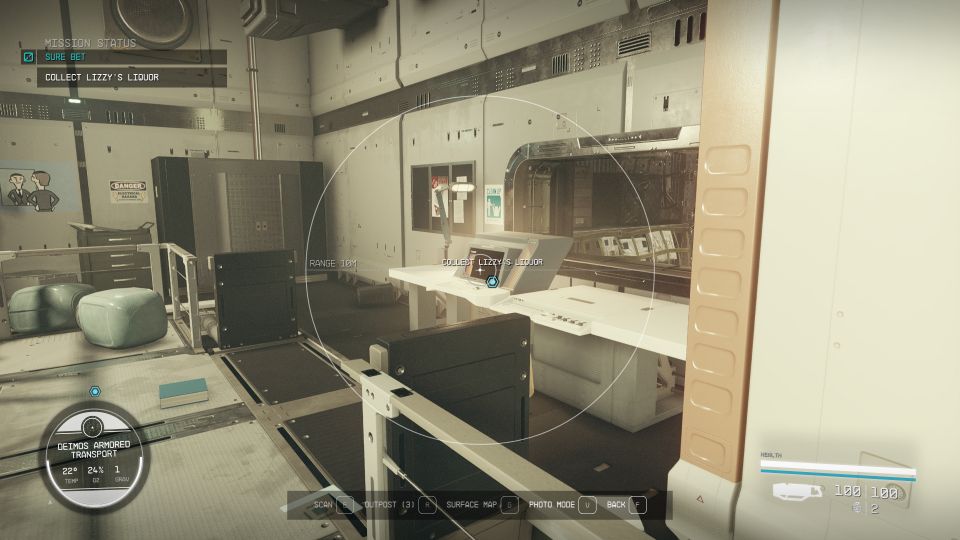 Now, head back all the way near the entrance where the vault door is.
The door is now open and you can enter.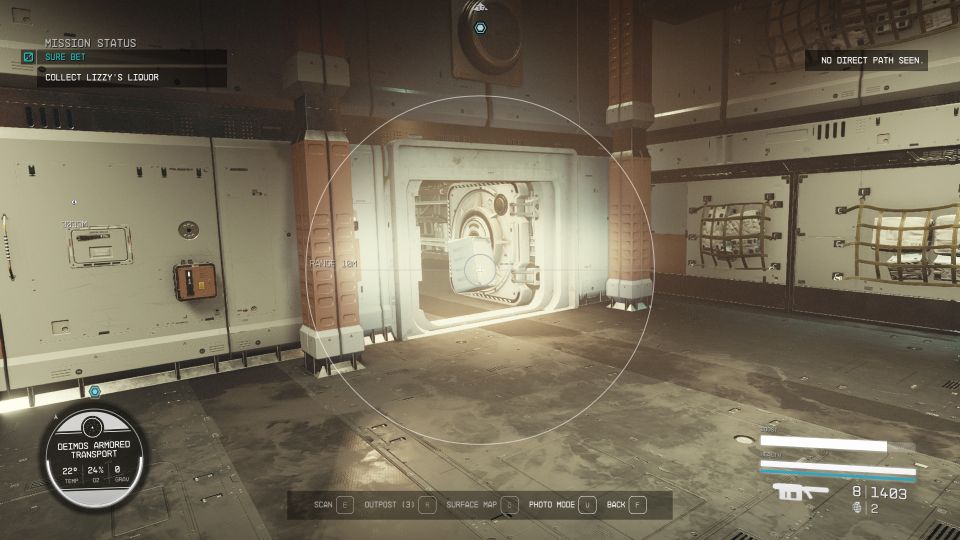 Wait for anti-gravity and then go all the way up to the Military Crate.
You'll find the liquor inside.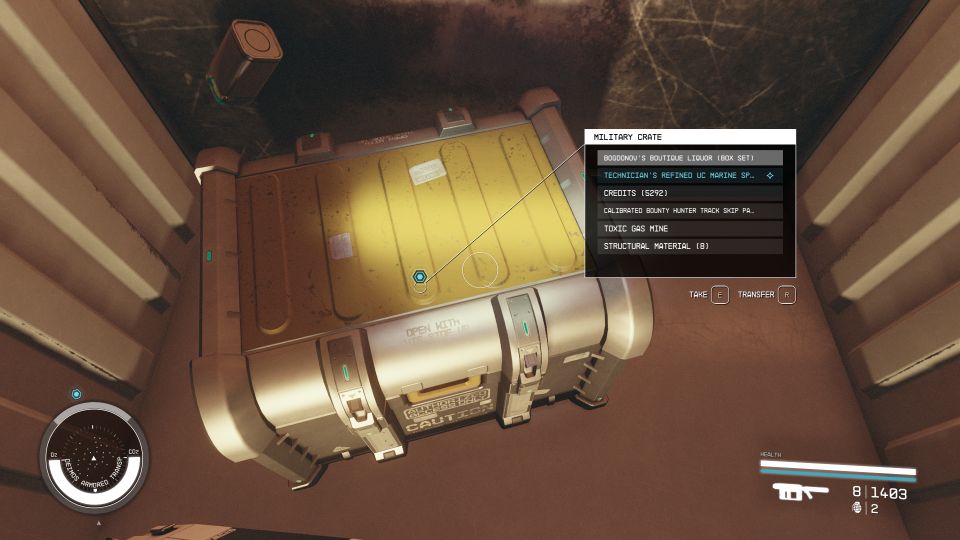 Return to Lizzy
Go back to Lizzy to deliver the liquor. You can persuade her to give extra.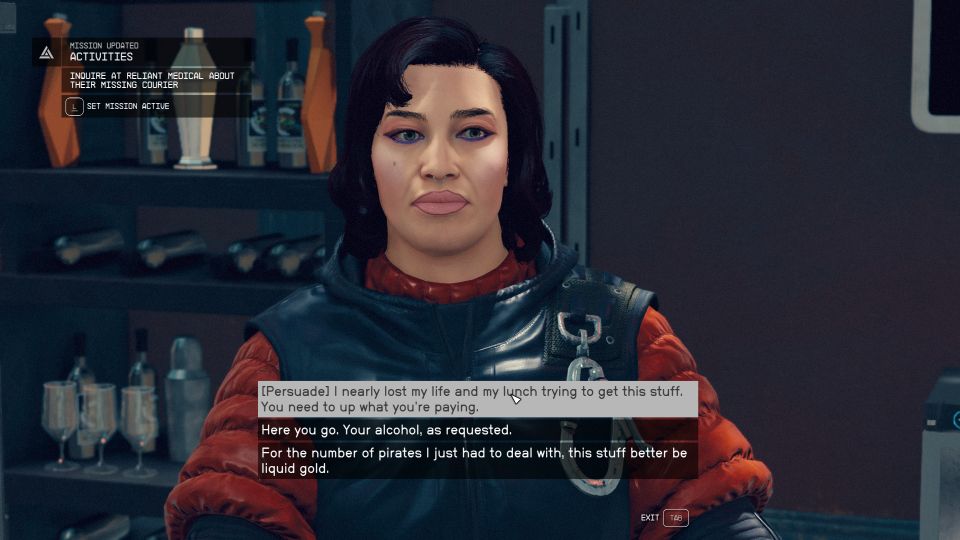 The mission ends here. You'll earn 10500 credits.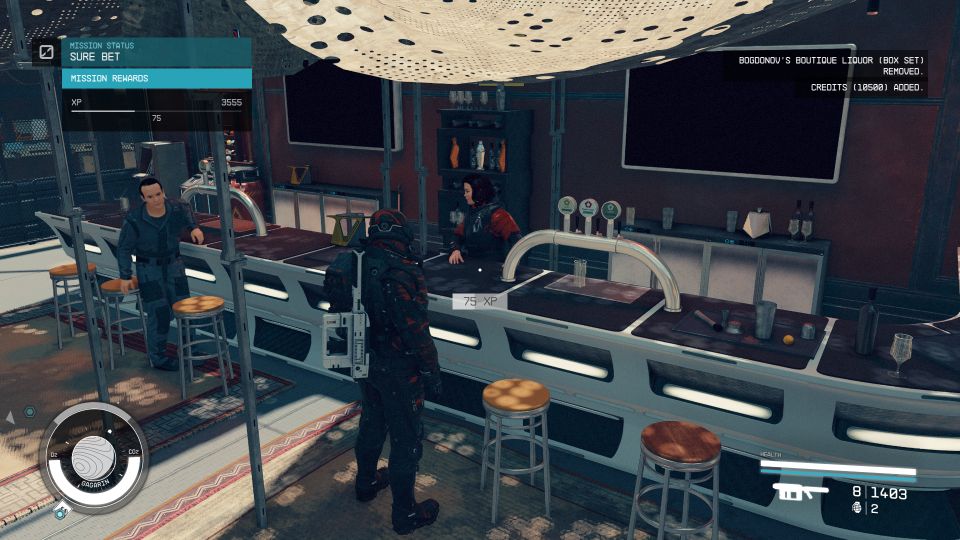 ---
Related posts:
Starfield: Final Glimpses Walkthrough & Guide