Secret Lives is a side mission available on Crucible in Starfield.
Your objective is to follow Wyatt Earp to a cave to talk.
Here's a walkthrough and guide of Secret Lives in Starfield.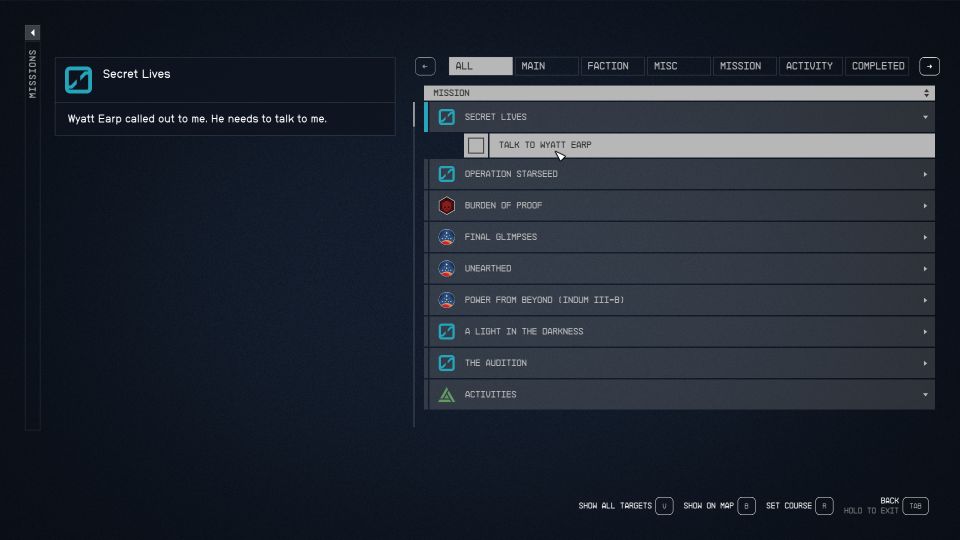 Talk to Wyatt Earp
First of all, talk to Wyatt Earp as he says he has something to tell you in secret.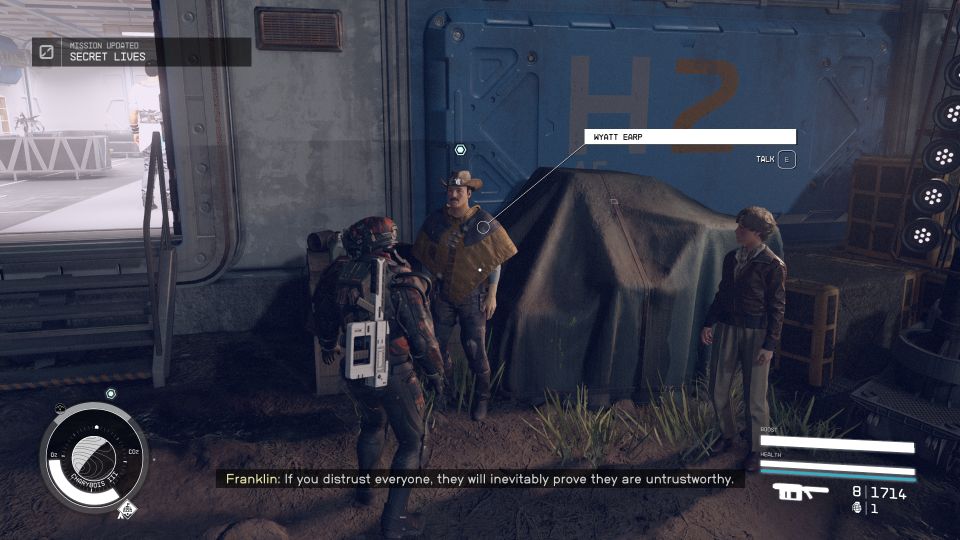 Meet Wyatt at the cave
Head to the cave just outside of Crucible and talk to him in secret.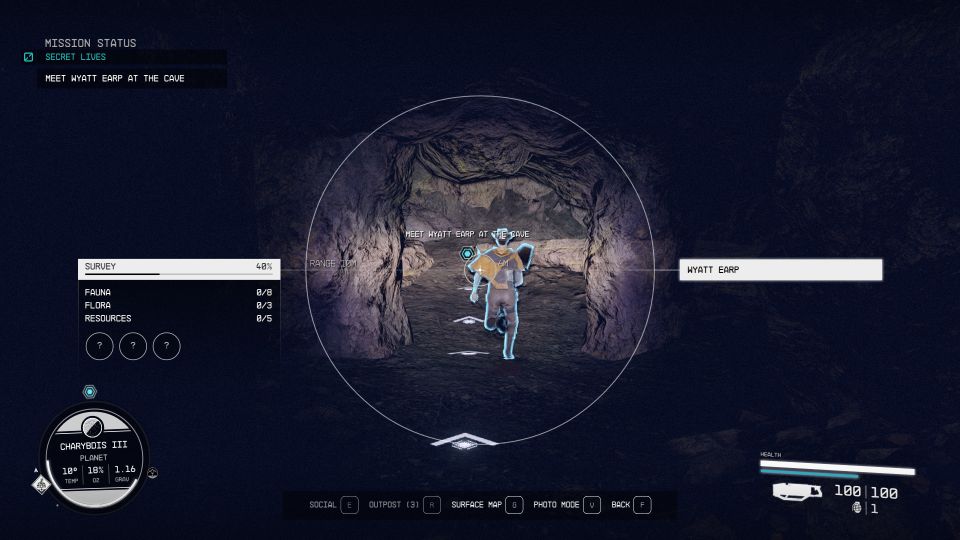 He'll then tell you his secret, i.e. he is actually not Wyatt Earp's clone but H.H. Holmes' clone who was a murderer.
He'll then threaten to kill you as you know his secret. There are a few options here. I chose to persuade him.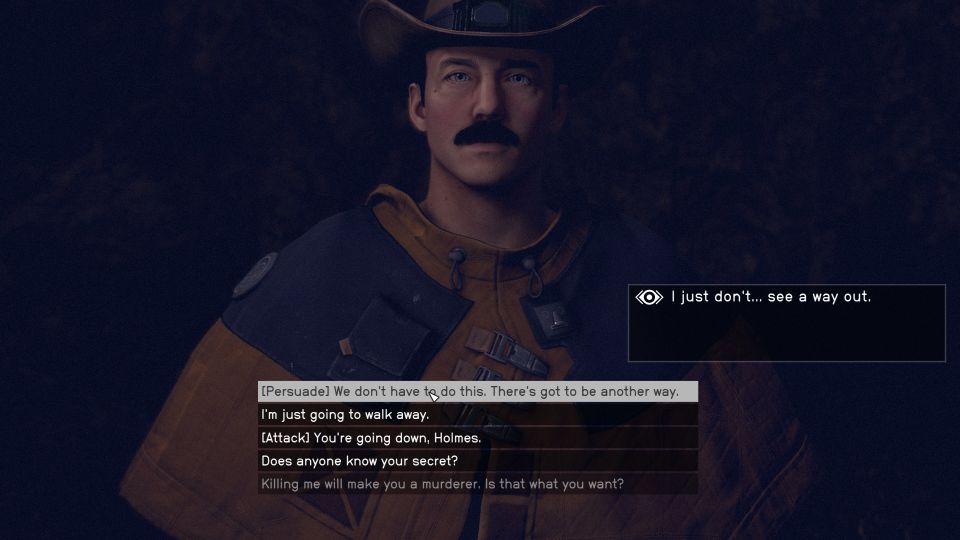 The mission ends after he's persuaded to do nothing about it. You'll earn 5300 credits.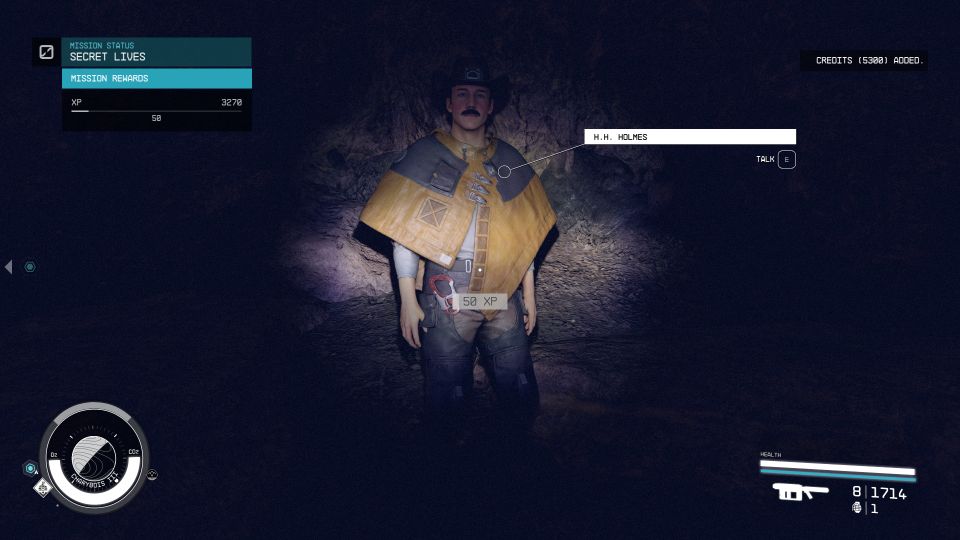 ---
Related posts:
Starfield: Juno's Gambit Walkthrough & Guide