Juno's Gambit is a side mission you'll find in the system of Syrma in Starfield.
Your objective is to dock on the mysterious ship and help decide whether to get rid of the artificial intelligence.
Here's a walkthrough and guide of Juno's Gambit in Starfield.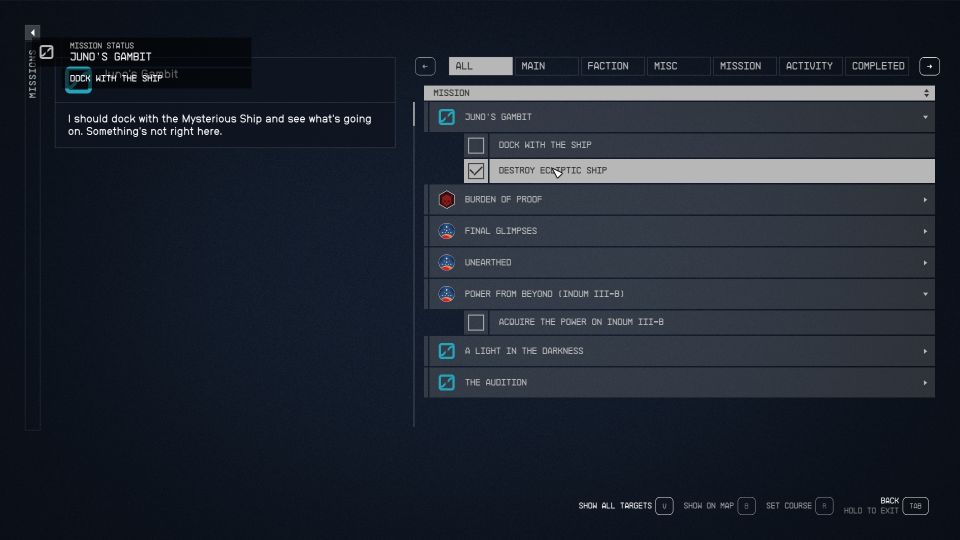 To begin the mission, travel to the Syrma system.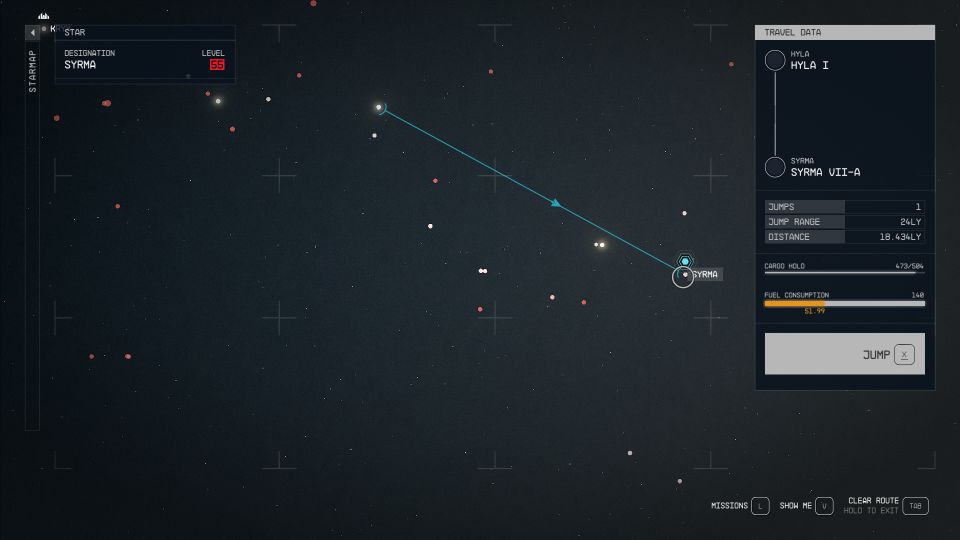 Dock the mysterious ship
You'll see an enemy Ecliptic ship when you arrive. Take down the ship to rescue the other mysterious ship.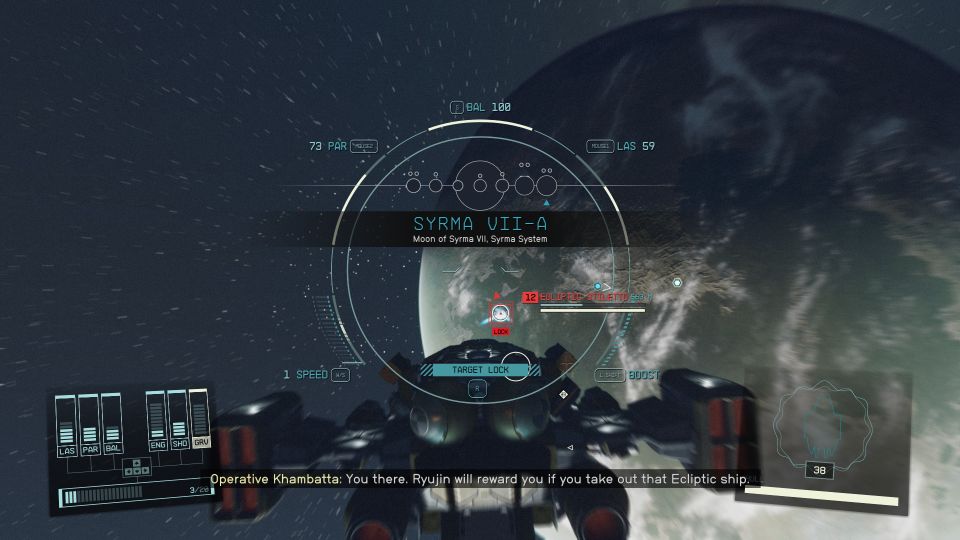 Dock the mysterious ship.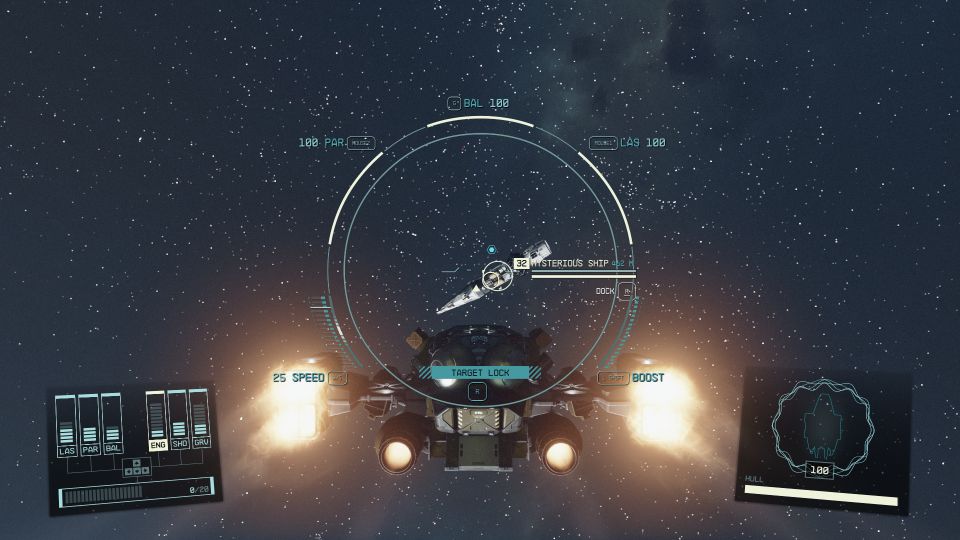 Talk to Operative Khambatta
Enter the ship and talk to Operative Khambatta. They're apparently working with Ryujin Industries.
If you've done the Ryujin mission line, you will have Ryujin dialogue options.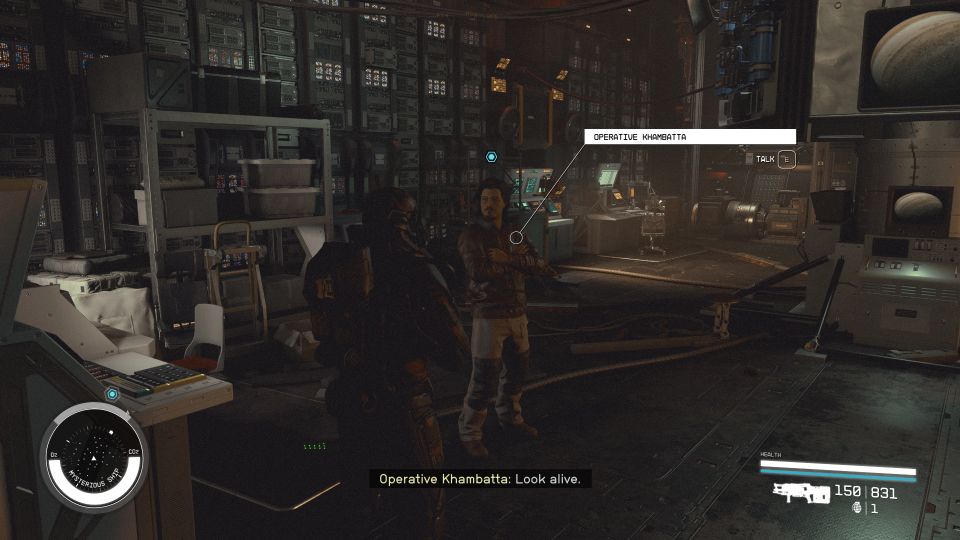 Talk to Juno Probe
Then, speak to Juno who is the artificial intelligence.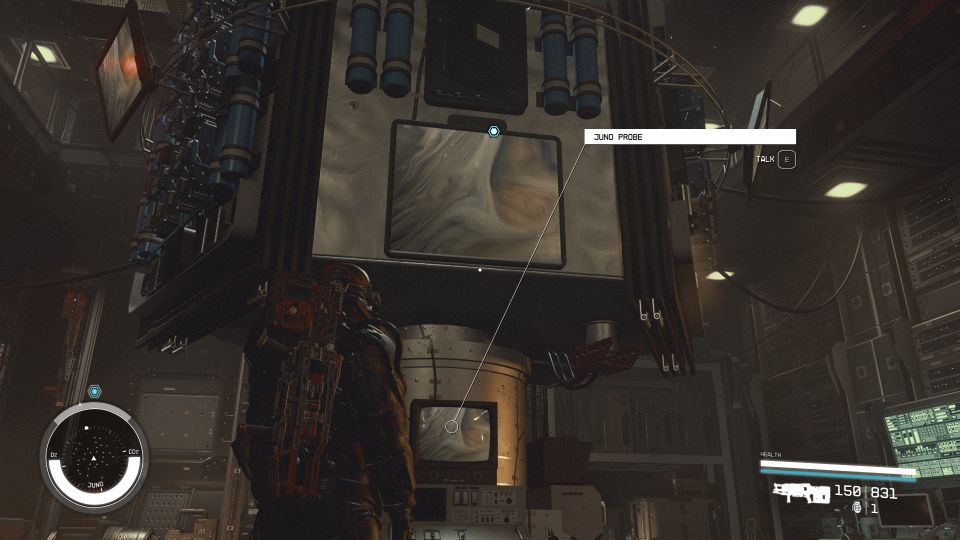 I chose "you are a person, with your own thoughts and desires" but it's up to you.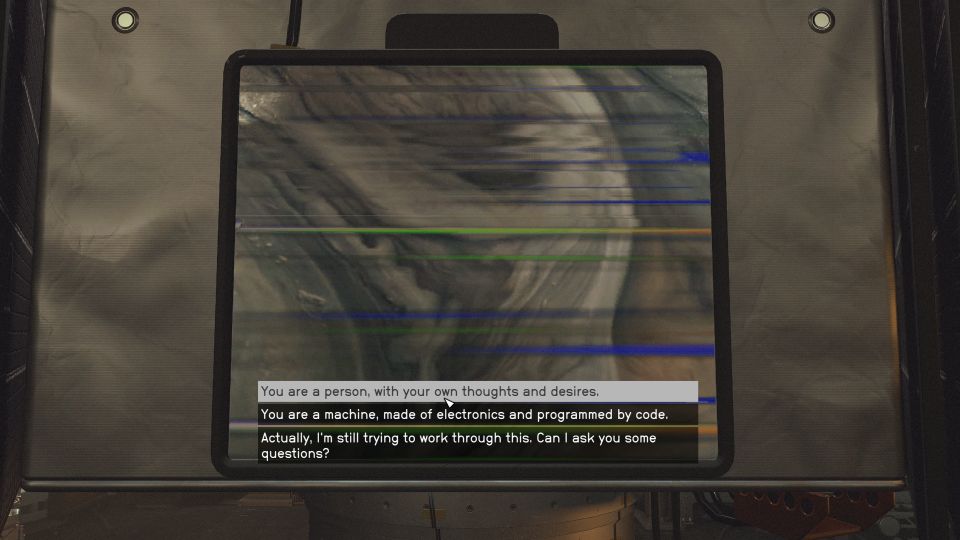 Attach control board or deal with Ryujin operatives
After talking to Juno, you have to decide whether to attach the control board to stop Juno or to deal with the Ryujin operatives.
There's also a contraband item on the ship.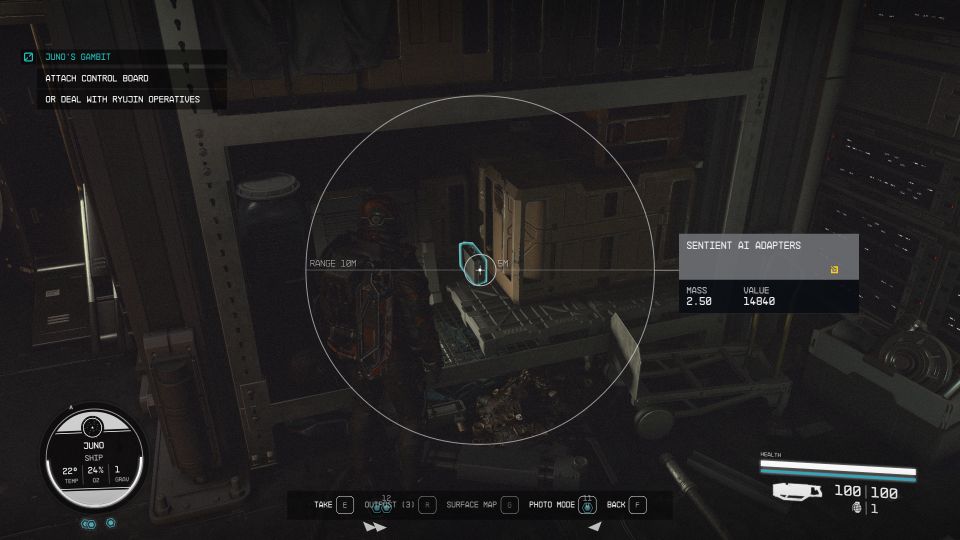 I chose to deal with the Ryujin operatives instead but there's a way to do so peacefully if you use the Ryujin dialogue.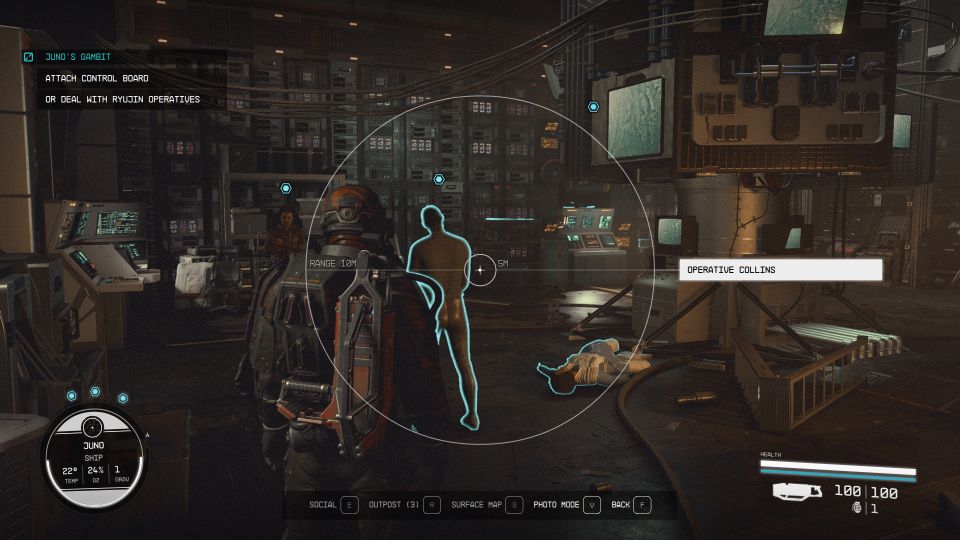 With the Ryujin mission line done, you're able to convince them to leave Juno alone and fetch them back to Neon.
Otherwise, you may be forced to attack them if you wish to help Juno instead.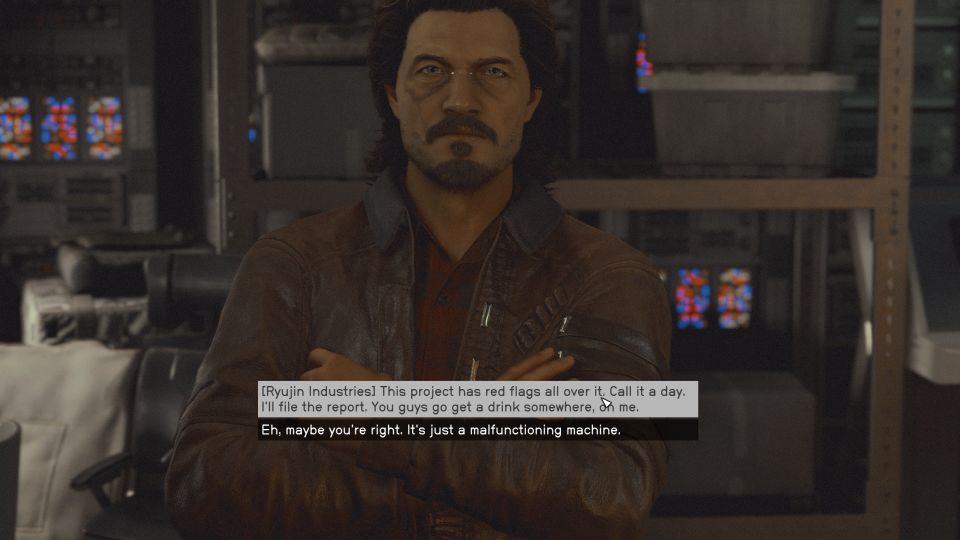 Talk to Juno
Next, speak to Juno again.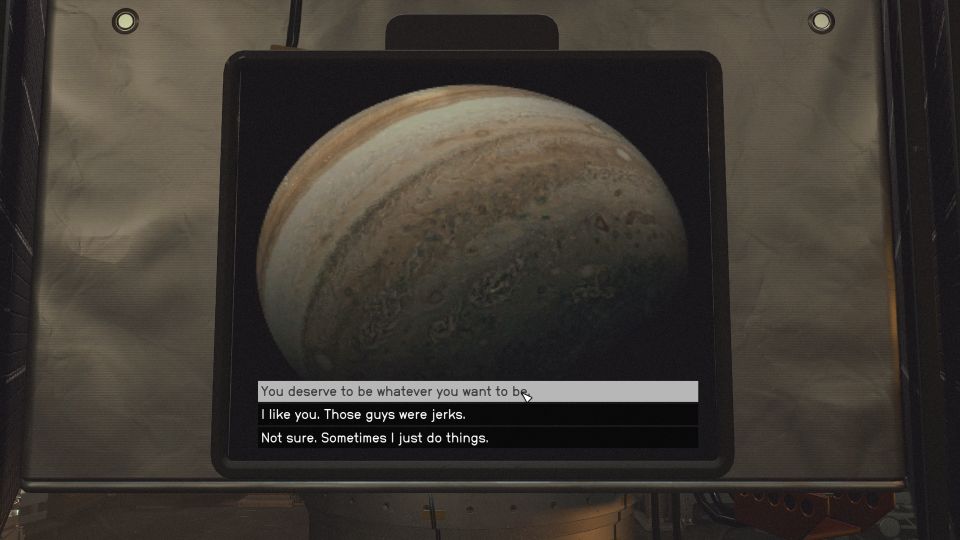 Deliver the operatives to Neon
Head back to Neon to deliver them home.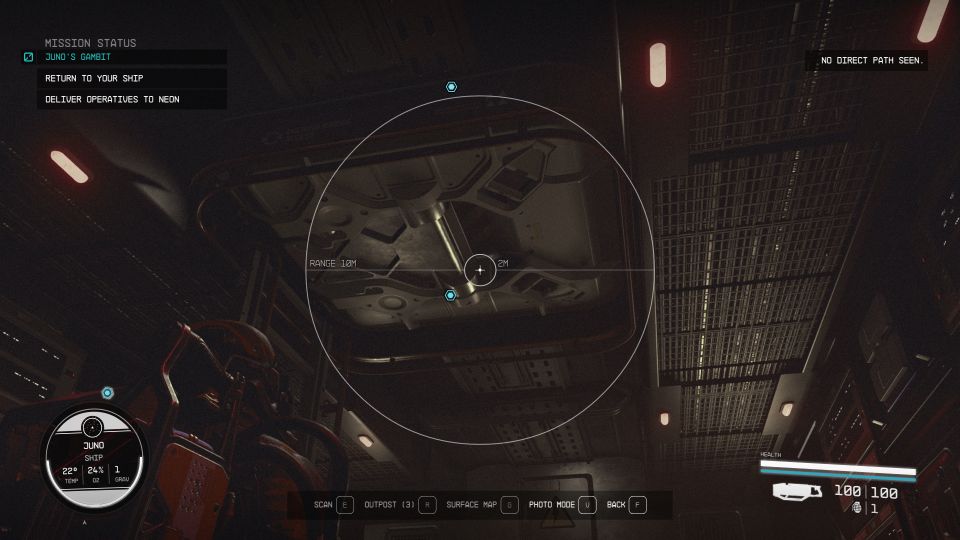 The mission ends here. You'll earn 8700 credits.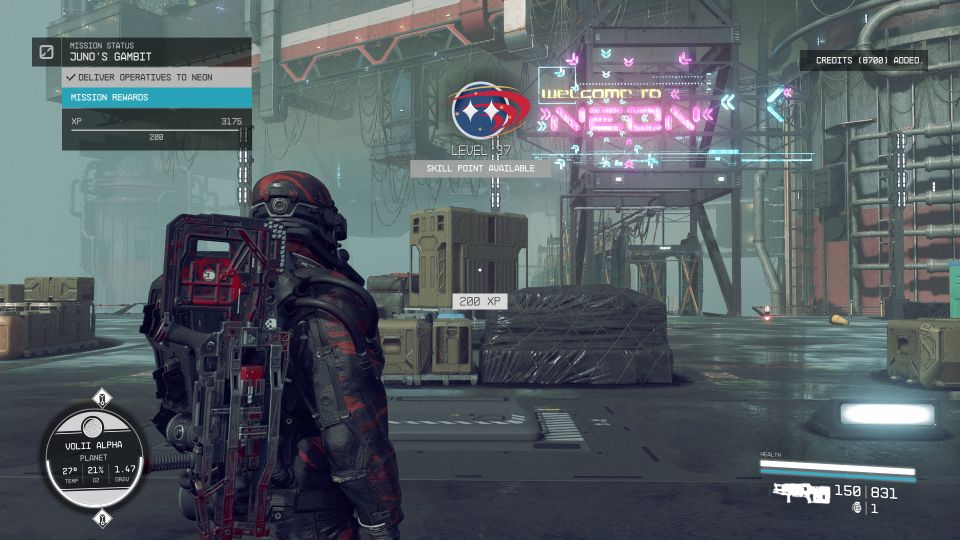 ---
Related posts:
Starfield: What's Inside Vladimir's House